Whether you are a serious player, or just play table tennis as a hobby, you need to join a club. A good place to play can help you perfect your technique and can also be a good opportunity to socialize.
Here, we have listed some of the best table tennis clubs in Houston. We have mixed-up clubs for both professionals and amateurs so you can choose something that suits you.
What to look for in a Ping Pong Club
As a serious player, you are looking for a professional place, with Olympic-worthy infrastructure and professional coaches. If you just play for fun, you might not need a club specifically for table tennis.
With so many places to play, you might get confused about how to find the best place. Here are some things to consider before you look for the best club if you aspire to become a professional player:
Look for a club that has at least 5 ping pong tables
Lighting plays a huge role when it comes to trying to execute the right shot. Look for professional lighting
If you want to work on your footwork, look for vinyl flooring
Before you get a membership, check the club's coaches' profiles (usually available on the website) to ensure that you get the best training
It is essential to have quality equipment. If your club is sponsored by table tennis companies such as Butterfly and STIGA, chances are that you can get access to the most high-end equipment
Leagues and tournaments are not only a good way to practice your skill, but you can also socialize through them. Look for clubs that organize leagues and tournaments throughout the year
Texas Table Tennis Training Center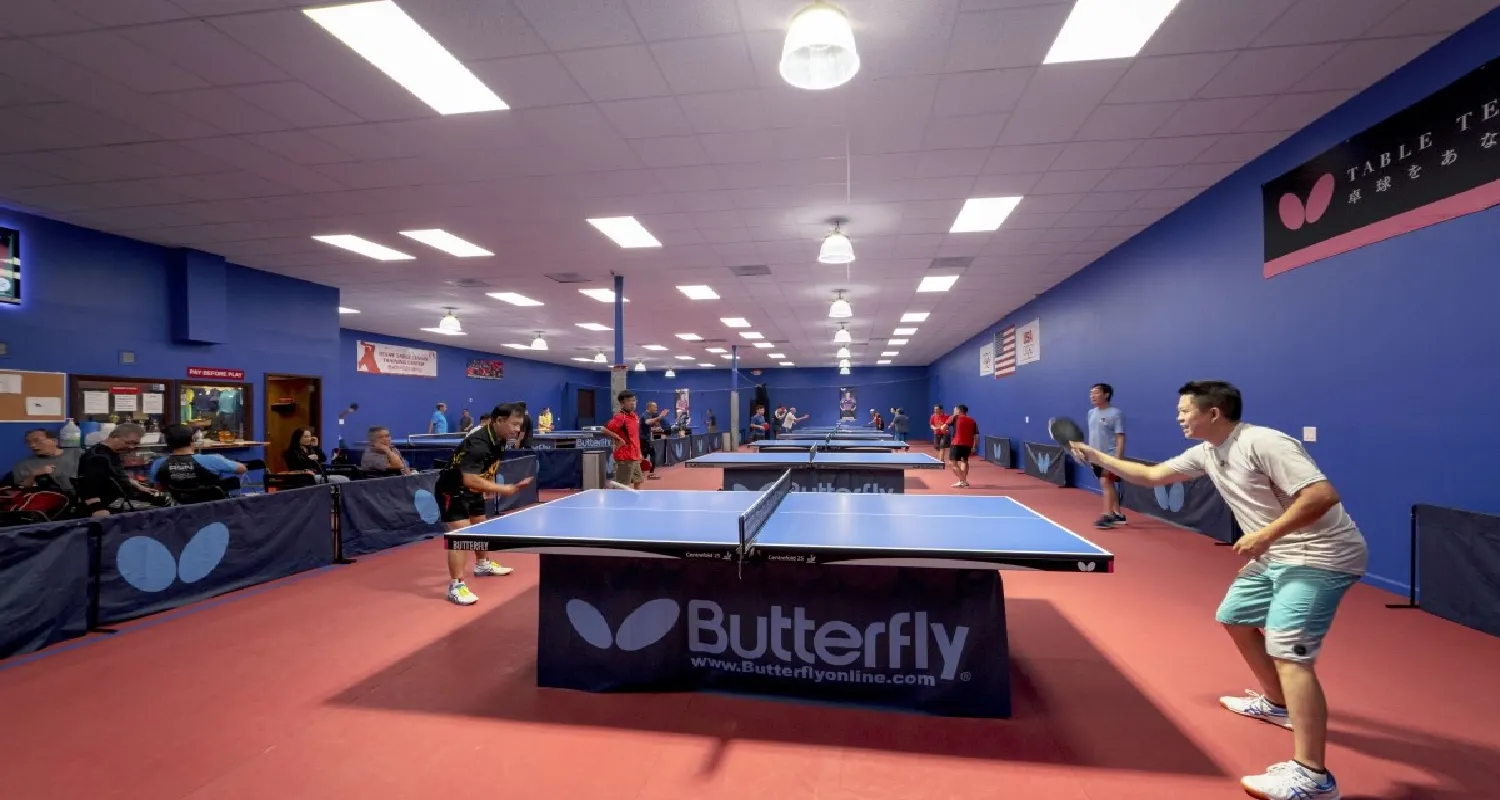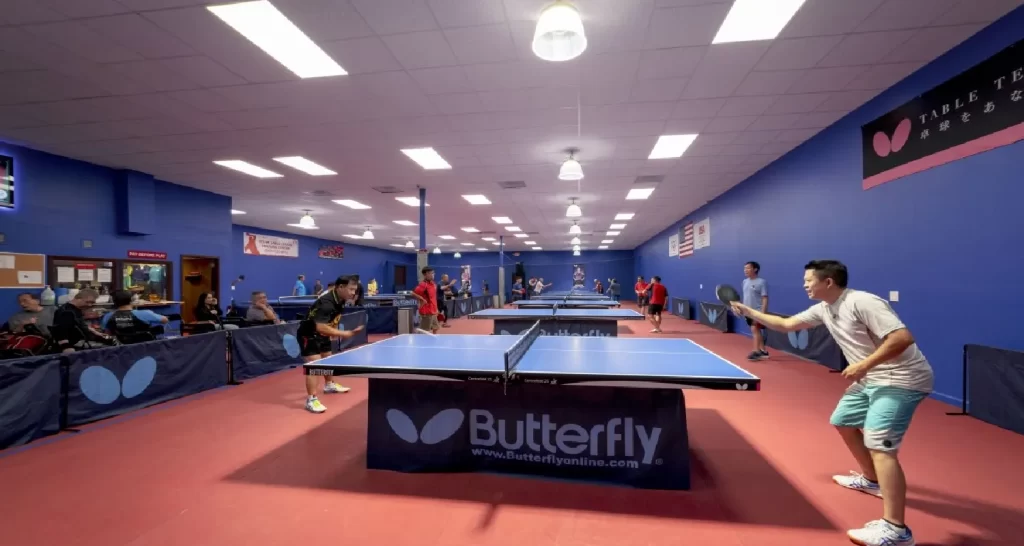 Location: 5902 Sovereign Dr. Houston
Club Highlights: high-end interior; 12 Butterfly tables; open seven days a week; highly esteemed coaches
Club Fee: $$
Connect: https://www.facebook.com/Texas-Table-Tennis-Training-Center/
Website: https://texastabletennis.com/
Established in 2013, this is among the largest table tennis clubs in Houston. Texas Table Tennis Training Center is sponsored by Butterfly and has a pro shop as well.
The club is designed for professionals with rubber flooring and even ITTF-qualified lighting for each table. It also has a qualified team of coaches including 4-times US Singles Champion and US Olympic Team Member Jimmy Butler.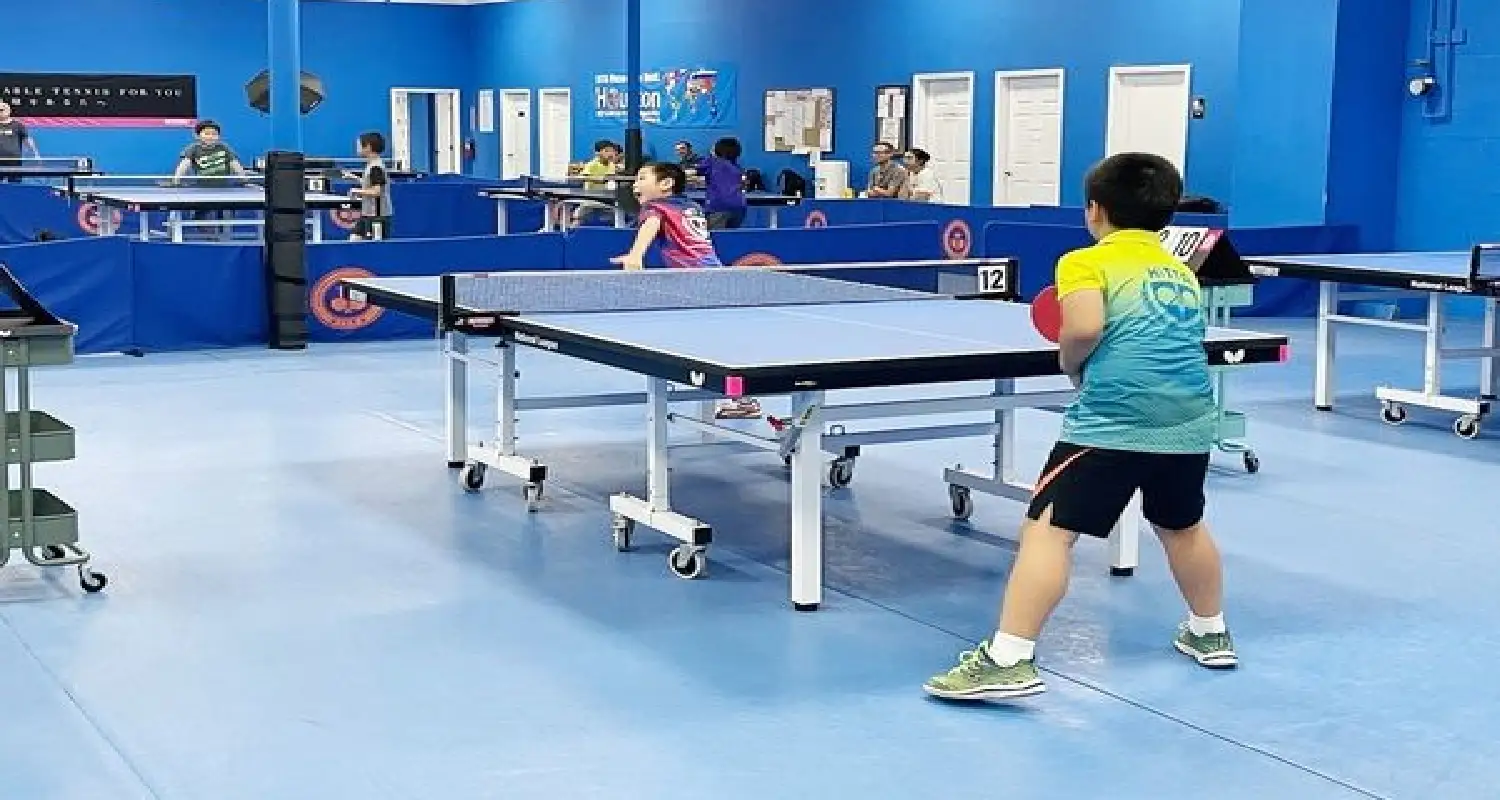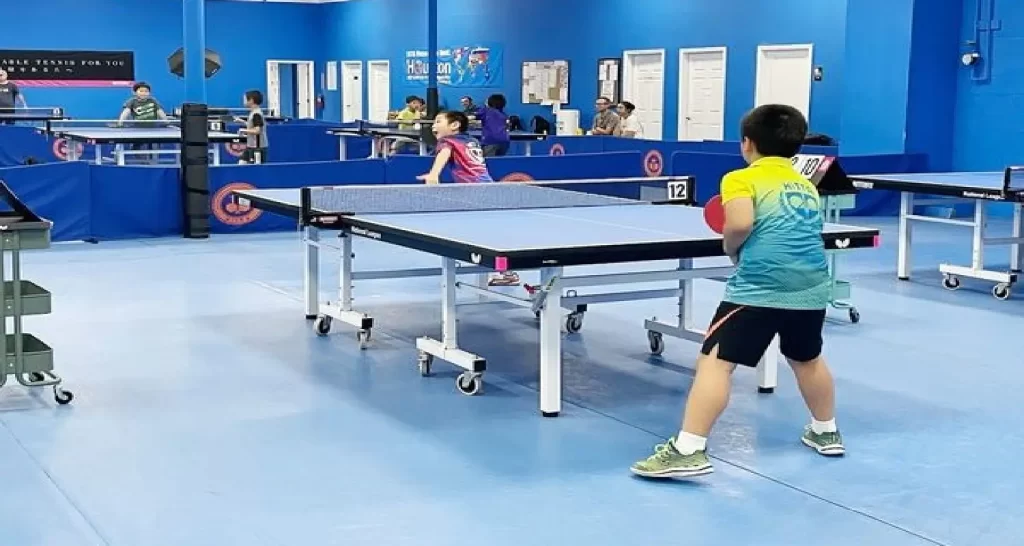 Location: Mason Rd, Katy Houston
Club Highlights: Spacious facility with a gym and lounge; 18 high-end professional tables; a variety of training programs and leagues
Club Fee: $$
Connect: https://www.facebook.com/HITableTennis
Website: https://www.hittacademy.com/
Designed for future Olympians, this table tennis club caters to every age and playing level. Houston International Table Tennis Academy is a professional table tennis academy that offers private coaching, two-person private coaching, and open play.
The club has a talented coaching team most of whom are US Champions. It organizes several inter-club tournaments that are popular throughout the country.
Edgeball Table Tennis Club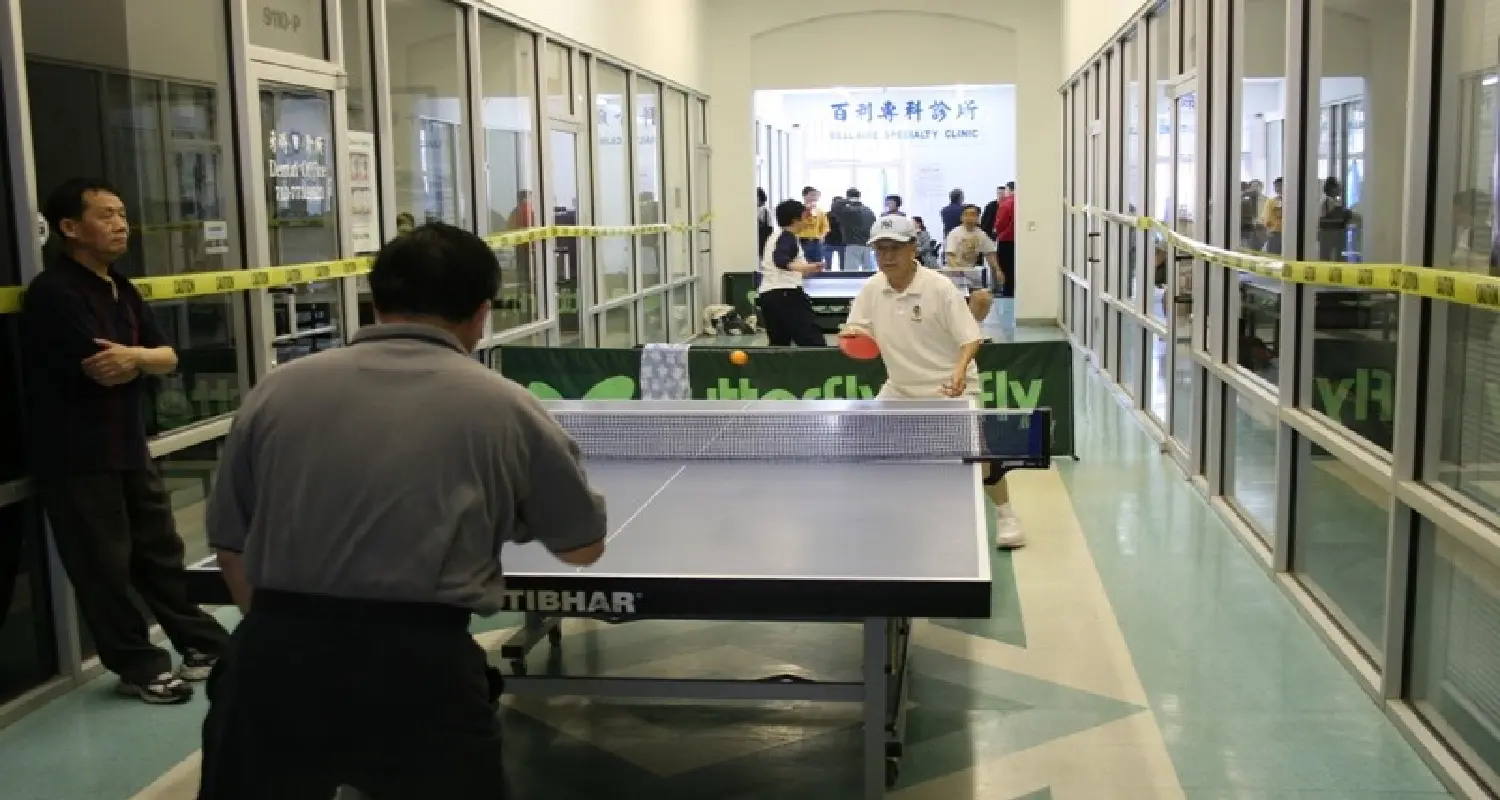 Location: 9110 Bellaire Blvd #M, Houston, Texas
Club Highlights: professional coaching; online store; only open to members; open 6 days a week (Monday off)
Club Fee: $$
Connect: https://www.instagram.com/edgeballnet/
Website: http://www.shuandassociates.com/edgeball/coaching.shtml
Although compact, this club is among the most high-rated places to play in Houston. Founded by James X. Shu, this club is almost 20 years old. You can expect professional coaching by the likes of Ya Li, the current coach of a Chinese provincial team.
The club invites her occasionally as she has almost 2 decades of experience. Apart from several leagues and tournaments, the club also hosts a winter program with exceptionally low rates.
USA Sports Ping Pong Center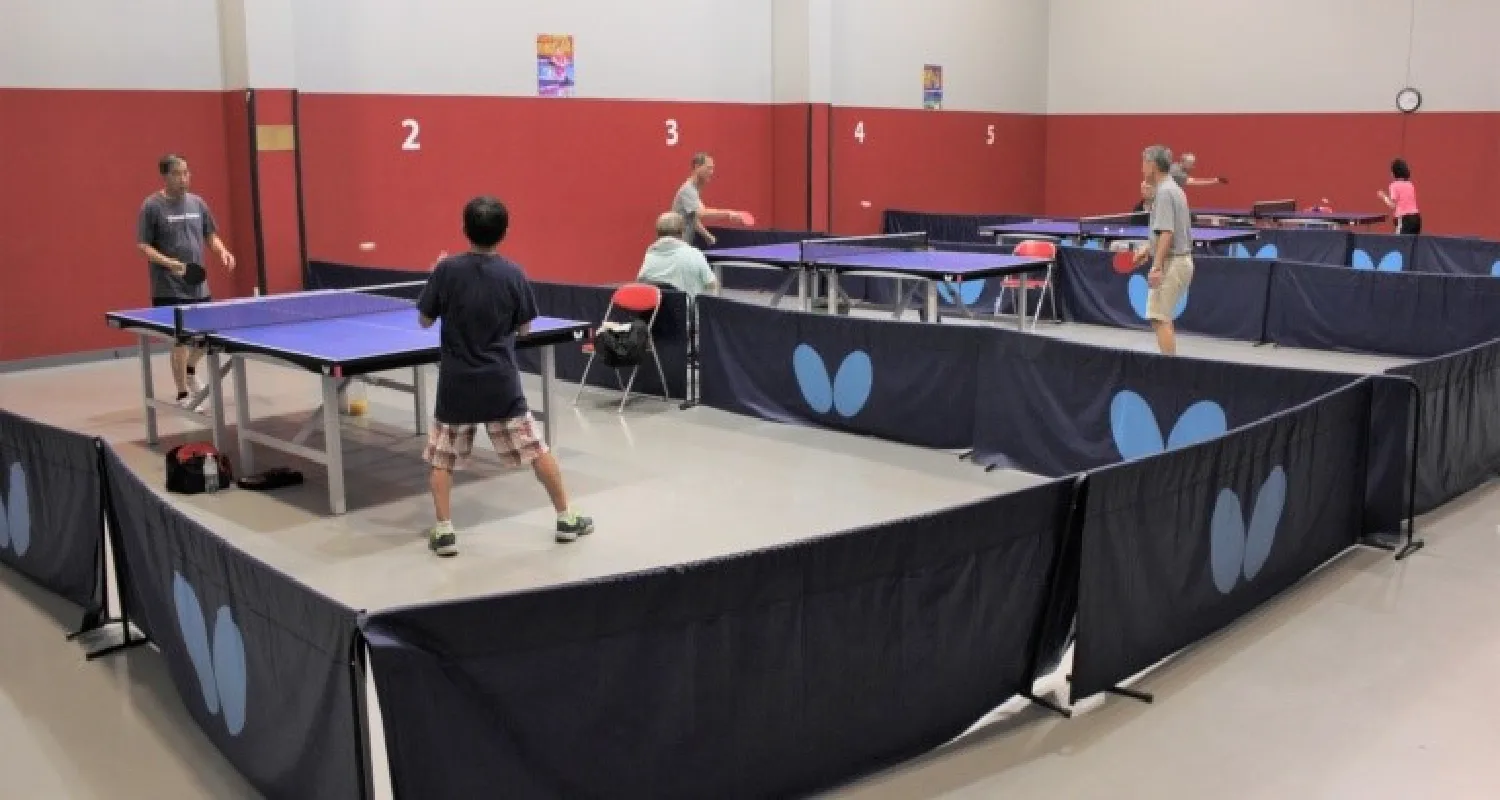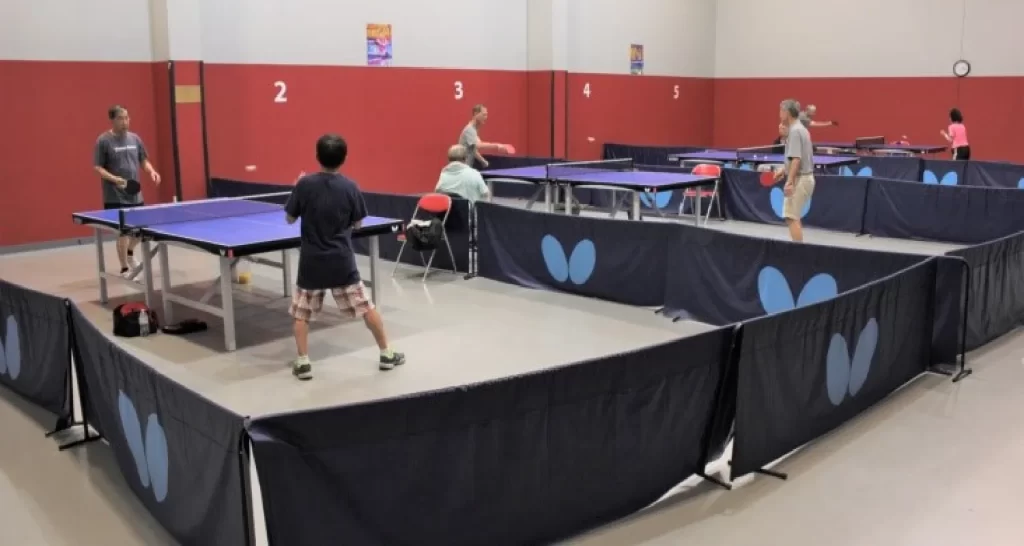 Location: 9800 Town Park Dr. Houston
Club Highlights: ran by a multi-ethnic educational organization; open 7 days a week; affordable rates with a variety of membership schemes
Club Fee: $$
Connect: https://www.facebook.com/ccchouston/
Website: https://ccchouston.org/rec/
This club is run by the Chinese Community Center in Houston. This ping pong club is a part of the center's cultural and social programs that are aimed at celebrating Chinese culture.
The club has five ping pong tables and a professional coaching team for beginners. There is no professional lighting or vinyl flooring in the facility. If you want a solid tournament-grade place to play, then this club is not for you.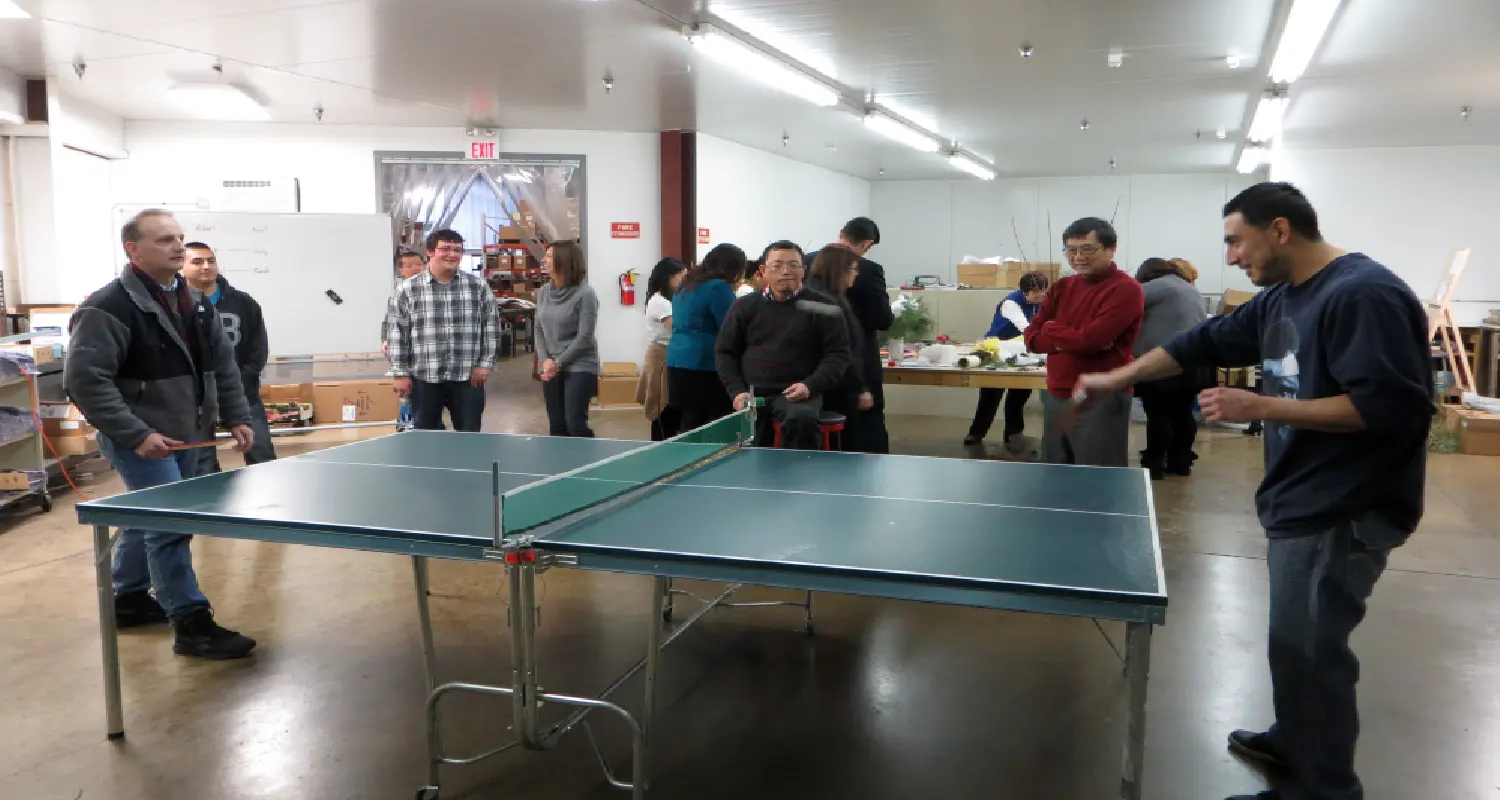 Location: 4455 University Dr, Houston, Texas
Club Highlights: open all week; space and setup for other games too; open to visitors and non-members; organizes several leagues and tournaments
Club Fee: $$
Connect: https://www.facebook.com/uhgames/
Website: https://uh.edu/games/
Although part of a university, the University of Houston Game Room entertains visitors and outsiders as well. Apart from table tennis, you can also play other games such as bowling and billiards.
The game room also has an arcade. If you play table tennis as a hobby and just want to socialize, then this Game Room is ideal for you. We do not recommend it for serious players as there are no coaches in this club.
Club Westside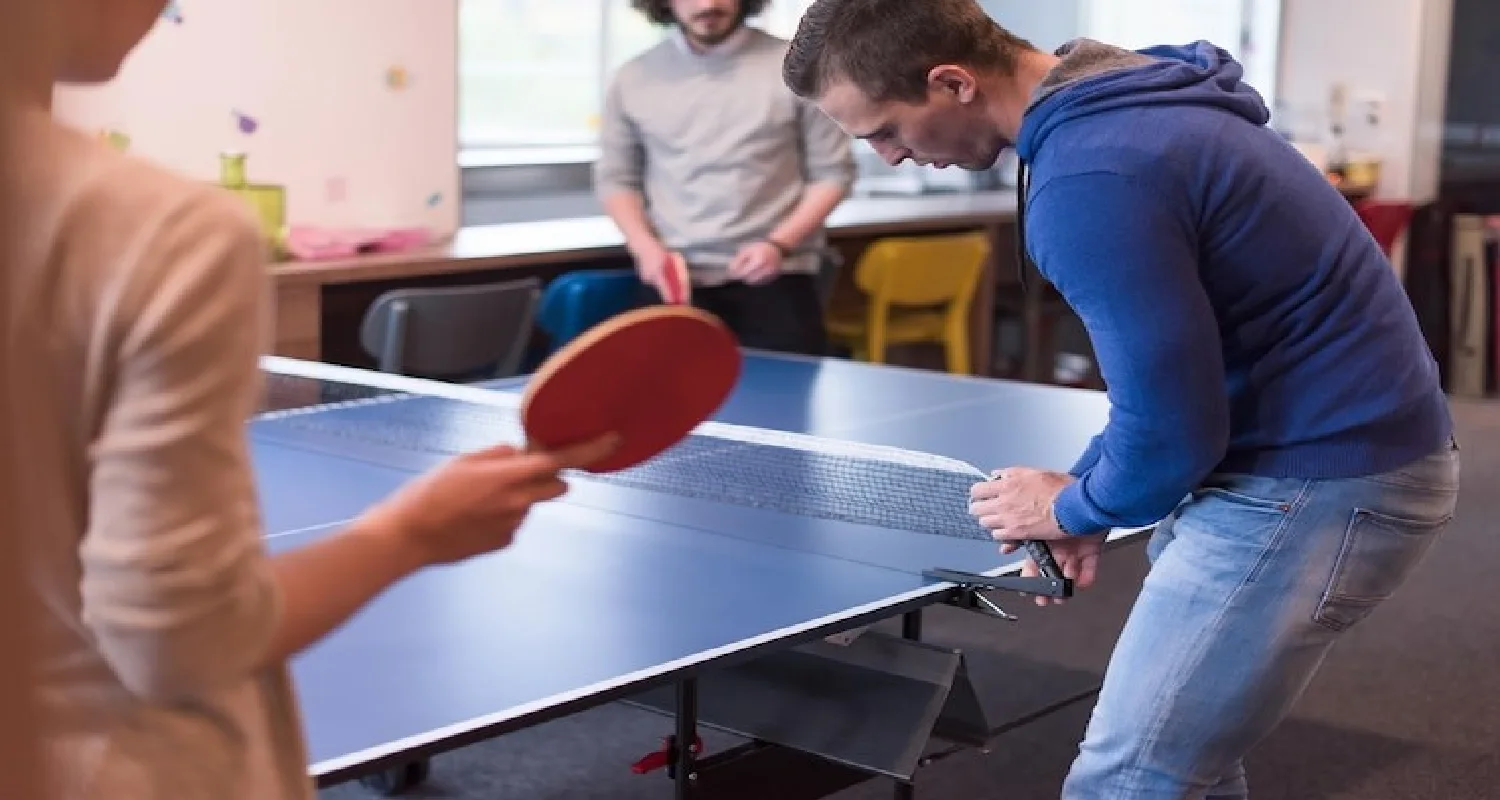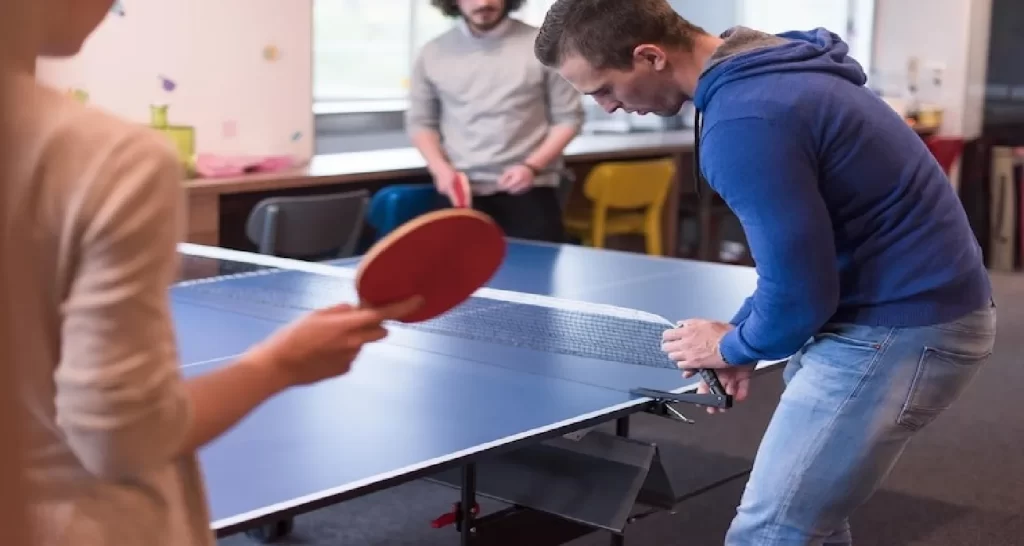 Location: 1200 Wilcrest Dr. Houston
Club Highlights: Indoor sports zone with arrangements for many other games as well; open 7 days a week with a restaurant, lounge, pool, arcade, and nursey
Club Fee: $$
Connect: https://www.facebook.com/ClubWestside1200/
Website: https://clubwestside.com/sports/
This members-only club has everything an athlete could dream of. You can play almost all games, like basketball, soccer, baseball, tennis, and even golf, and that too indoors. The club has a few table tennis tables set up as well, with a small team of coaches.
We noticed that the club is a little more expensive than other places on this list. Even after paying the membership fee, players have to pay extra to book their table. So, we recommend doing your research before joining this club.
Although the professional ping pong arena is mostly dominated by China, the game is becoming more and more popular in the US.
New clubs are springing up everywhere in the country and trained professionals are investing themselves in the sport. If you still haven't found a place that you want, or are looking for a club in another city, check out our ping pong directory.