Buying the right ping pong paddle for your table tennis exploits is not an easy task.
There are so many qualities and variations, it is important to find the right paddle so that you can maximize your potential and give yourself the best chance of winning.
This is the ultimate guide where we discuss all kinds of ping pong paddles and help you decide which particular paddle fits your need best.
Best Table Tennis Paddles Overview
| Product | Table | Rating | Buy |
| --- | --- | --- | --- |
| | JOOLA Infinity Balance | 4.8 | BUY |
| | Butterfly Timo Boll ALC Proline w/Tenergy 05 | 4.8 | BUY |
| | Palio Expert 2 | 4.0 | BUY |
| | STIGA Pro Carbon | 4.0 | BUY |
| | Killerspin JET 800 | 4.0 | BUY |
| | Yasaka Sweden Extra with Mark V Rubber | 4.6 | BUY |
| | STIGA Titan | 4.3 | BUY |
| | Butterfly Timo Boll Off Proline w/Sriver | 4.2 | BUY |
| | STIGA Raptor | 4.6 | BUY |
| | Gambler Custom Professional | 4.2 | BUY |
Buying Ping Pong Paddles : What to Look For
There are many things you need to look for, before you decide the perfect paddle to play ping pong and we discuss these factors here.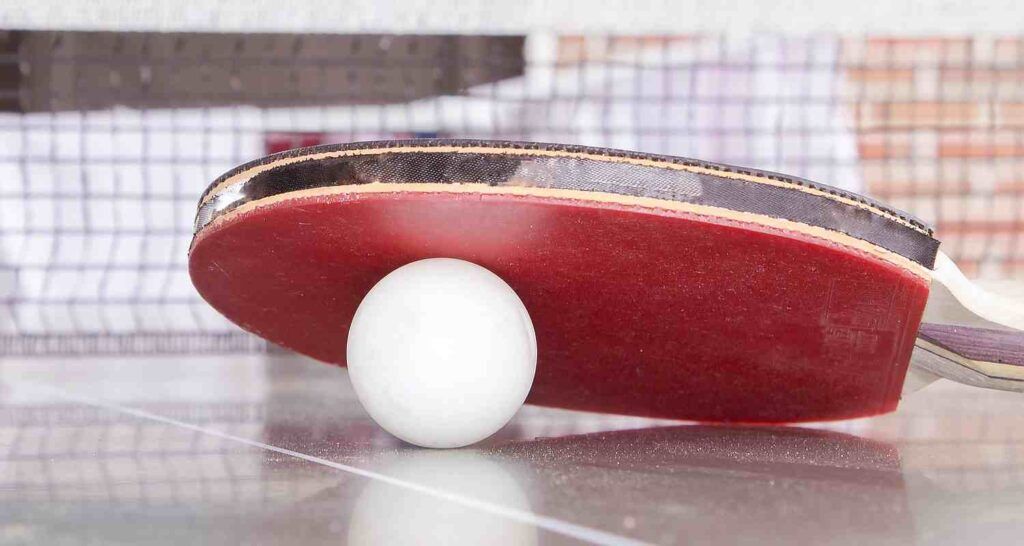 Playing Style
The playing style in ping pong matters a lot. That is why, if you are a beginner, you can go for a cheap and normal option and start playing and practicing. General bats allow you to have better control and you can improve your shots.
Once you get up to speed with the game, you understand the basics, then you can decide whether you are a defensive player or an attacking player.
This is your playing style, and it determines whether you want a ping pong paddle that is fast and lightweight which will compliment your attacking mindset. If you are more defensive, then you should opt for a paddle that can slow the ping pong ball down and help you while you play good defensive shots.
Grip
Another factor that determines the perfect paddle is the grip. How do you grip your ping pong paddle?
Shakehand grip
The shakehand grip is by far the most used in table tennis. Almost every single top European player plays with this grip and a large portion of Asians play with this style too. It is known as "shakehand" because you grip the handle in a manner with which you shake hands. It is also the ideal playing style for a beginner, and we recommend opting for this style.
Basic rule: If you use shakehand grip, get a longer handle.
Penhold grip
Penhold was a very popular grip, but it has gone out of preference over the last few years. You hold your ping pong paddle in a style that you hold a pen and it allows for greater attacking play.
However, it is less preferred because it has more weaknesses, as well. If you opt for a penhold grip, though, you should get a ping pong racket that has a smaller handle as you will only be gripping the top of the handle.
Function of a Paddle
A ping pong paddle has three main functions:
1) Spin
The spin is determined by the thickness of the rubber on the blade of your paddle. The thicker the paddle is, the more spin you can generate and vice versa. It's crucial to keep your rubber clean for maximum spin control.
2) Power and Speed
Generating speed and hitting with more power is also dependent on how much rubber is on your blade. You can get more speed and power if your blade is thicker, just like it is with spin.
3) Control
This is where it gets tough. Control is inversely proportional to the thickness of the blade. The thicker the blade will be, the less control you will have, which means you can either prioritize more control but sacrifice on spin, power, and speed, or you can have lesser control and prioritize spin, power, and speed.
For beginners, we suggest going for a paddle that has thin rubber because maximizing control is the most important thing. You can slowly switch towards a thicker rubber once you master control and understand the know-how of the game.
Ping Pong Paddle Blade Types
The ping pong paddle blades are made of multiple layers of wood. It has between 5 to 9 layers and the thicker the layers will be the stiffer the bat will be. The highest quality of wood used is balsa wood, in the composition of a paddle as it is lightweight.
It can also contain a couple of layers of fiber to keep it strong but light. This is allowed by the official regulations of ITTF. However, for competition standard blades, 85% of the blade has to be made out of wood. The additional materials should be lesser than 7.5% of the total thickness of 0.35mm, whichever is considered to be lesser.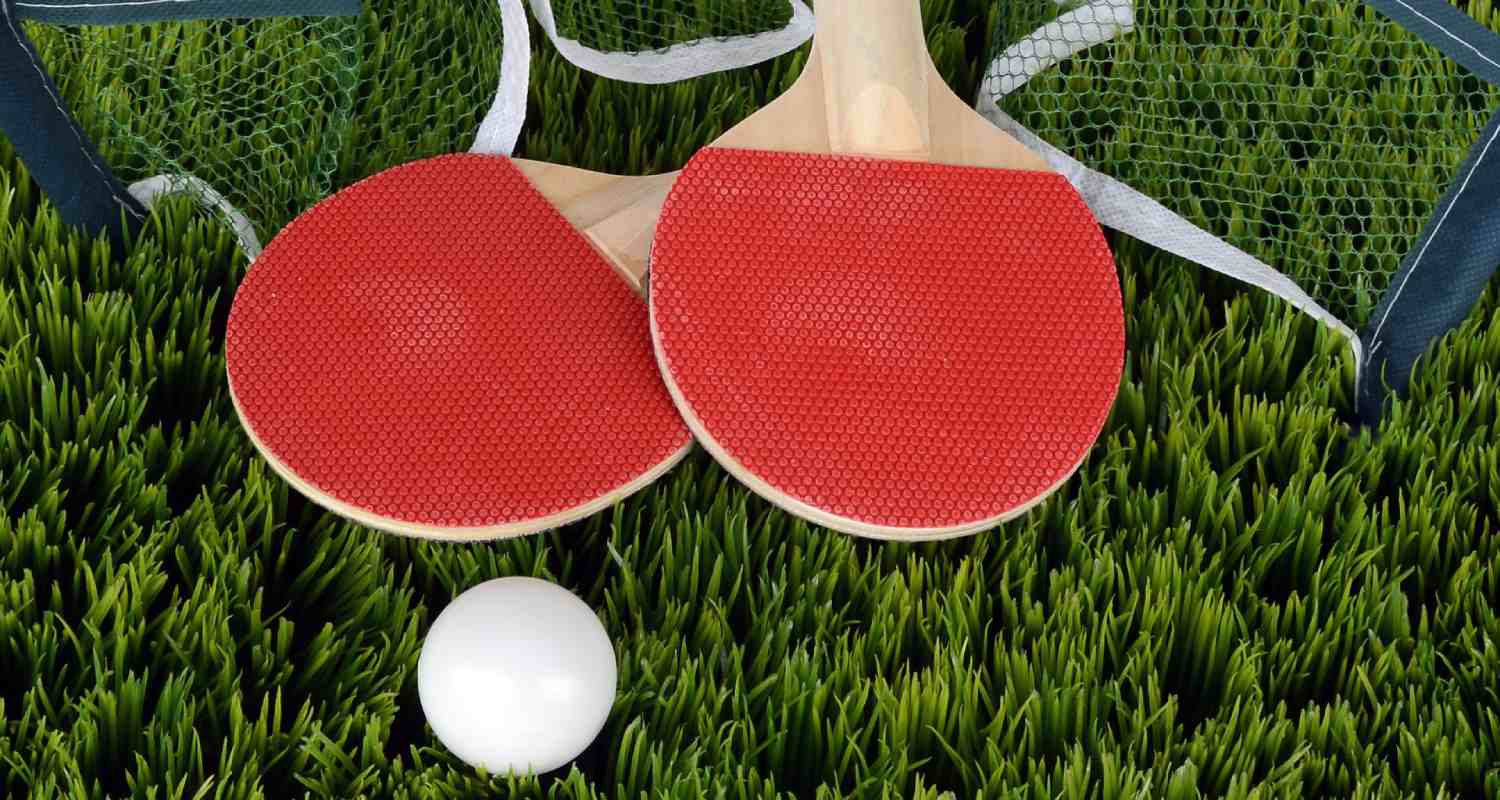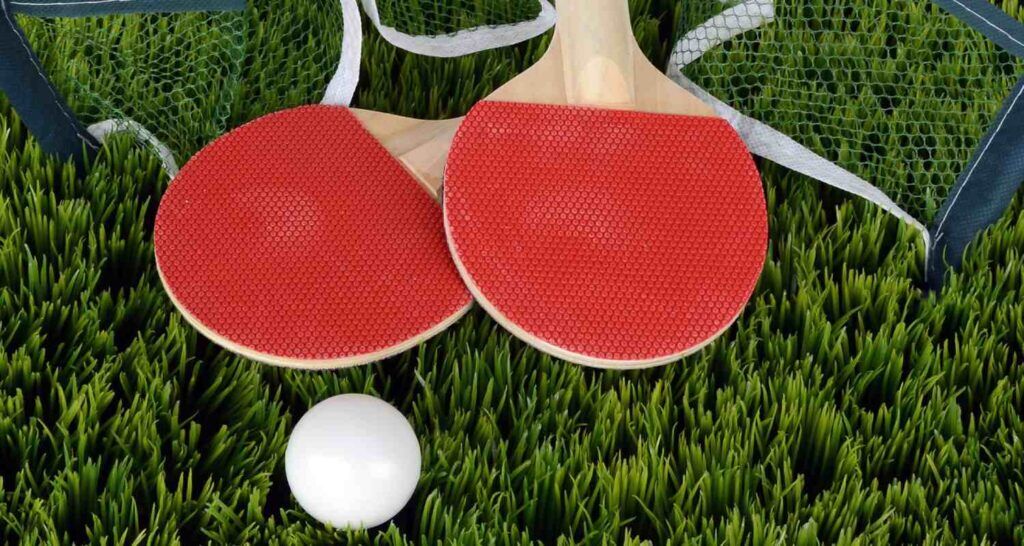 Wooden Paddles
These are the most commonly found paddles. Ping pong paddles are mostly 5-ply or 7-ply, and the mixture of soft and hardwood makes it a good bat. Wood allows for greater unpredictability as it is a naturally existing material, and you can learn the quirks of your paddle over time. A paddle made completely out of wood provides you with better spin and better control.
Carbon Fiber Paddles
The carbon fiber paddles have a small percentage of carbon fiber in them, along with other layers of wood. This allows for greater predictability as fiber is a man-made material. It also helps the paddle remain light and offering a similar level of strength. Carbon fiber paddles provide more precision, uniform bounce, speed, and stability.
Ping Pong Paddle Handle Types and Information
There are many ping pong paddle handle types, as well. It is significant to find the right paddle with the ideal handle so that you can execute your game plan to perfection. The paddle handle will directly impact your serve and how you execute it. You have to determine the handle length first, then you have to decide on the right kind of handle.
Handle Length
As we discussed above, your grip determines the kind of handle you should use. If you use a penhold grip, then we suggest going for a smaller sized handle because you will be gripping only the top of the handle. However, if you use one of the variations of a shakehand grip, then go for a longer grip.
There are three main types of handles:
Straight Handle
The self-explanatory name of the handle explains the composition of these handles. They are straight handles allowing you to change the grip during the game as you please, and that gives you more options.
Anatomic Handle
Anatomic handles are wider in their midst which means they feel super comfortable in your palm and you can get more control if you get used to it.
Flared Handle
The most commonly used and popular handle is the flared handle. It gets wider right at the top of the handle; this allows you to grip the handle without fearing it would slip out of your hand.
Table Tennis Rubbers
The most significant part of a paddle is the rubber. This is the portion where the ping pong ball makes contact, and getting this right can have serious consequences on how well you play.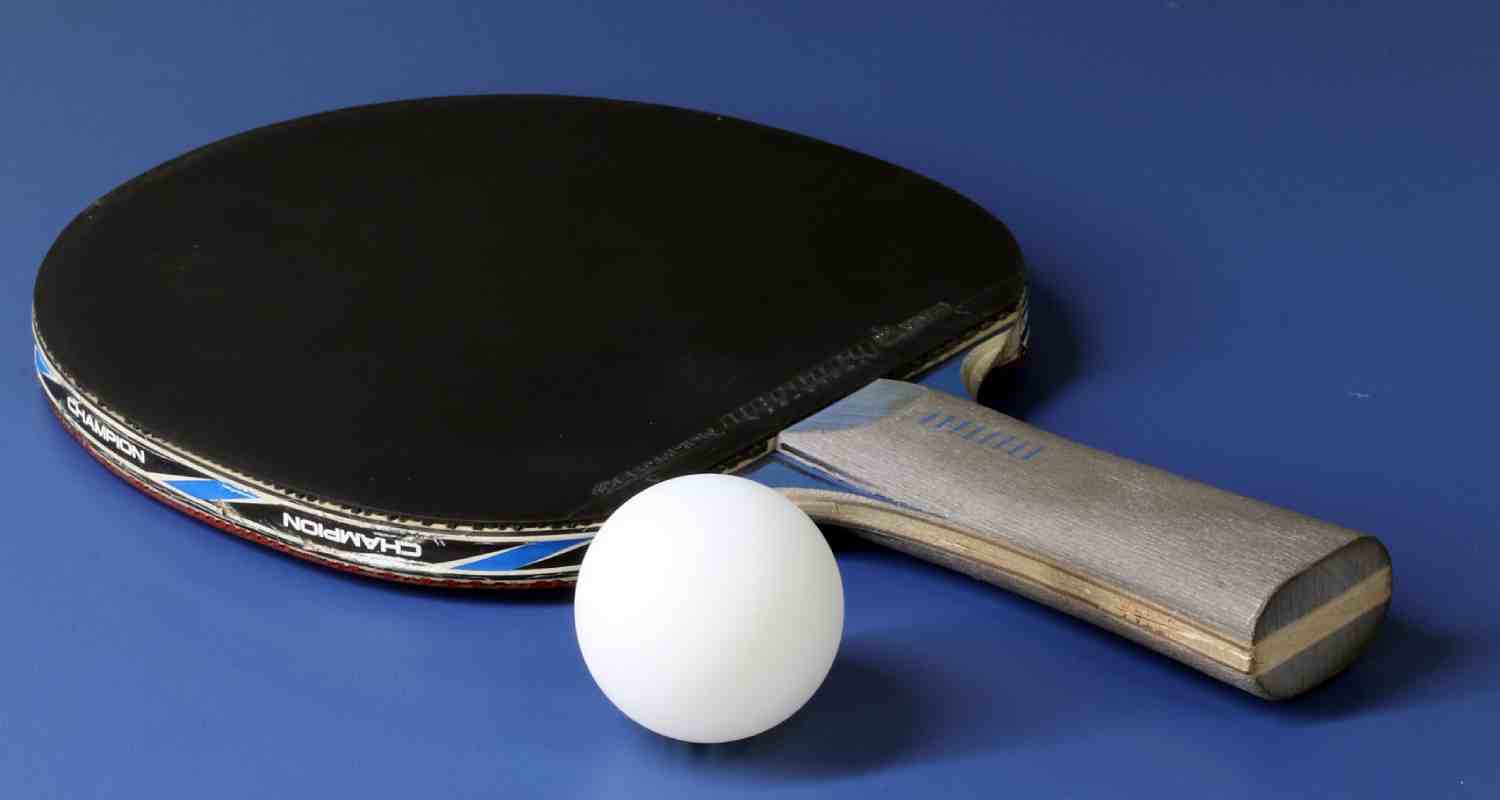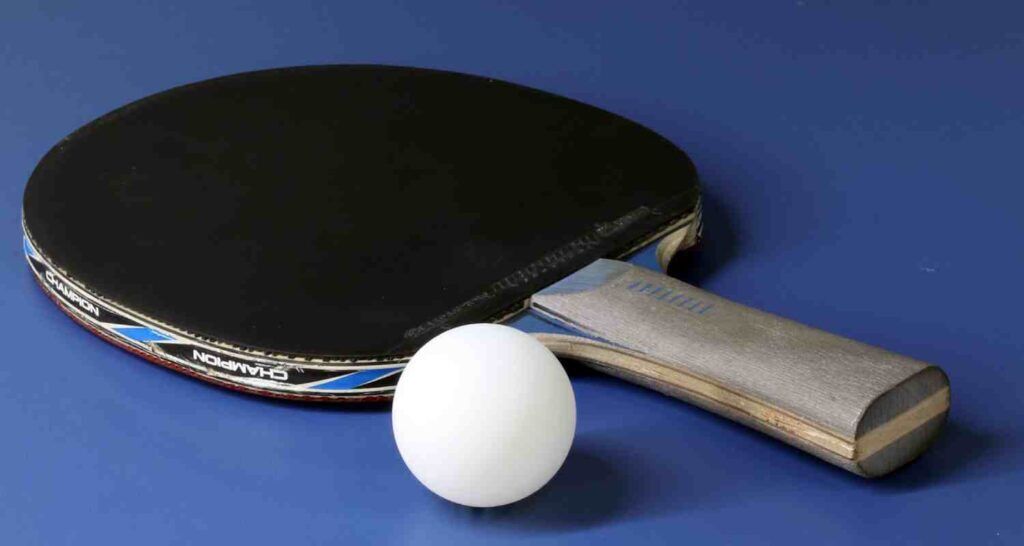 Parts of Rubber
There are two general parts of the rubber. One is the outer portion, the rubber itself, and the other one is a sponge used between the rubber and the blade. The thickness of the sponge varies from 1.2mm to 2.5mm. The thinner the sponge is, the more control you have but less spin and speed you can generate and vice versa.
On top of the sponge comes the actual rubber. There are lots of different types of rubber that are used, and they have different purposes for different playing styles. We take a look at all of these types and help you decide the ideal one for you!
Types of Rubber
The official rules state that you can use two types of rubbers on either side of your racket. The colors chosen for these two sides are black and red. The spin after contact is majorly dependent on the type of rubber being used.
Ordinary Pimpled Rubber (Pips Out)
This is the most commonly used rubber. It has "pips" facing the ball.
Sandwich Rubber (Pips In)
This is the sheet where the pips are facing the inward sponge rather than the ball and the outer side is smooth, which allows for a greater range of shots to be played.
Inverted Rubber
Ideal for putting spin on the ball as it has width of contact surface with the ball.
Short Pips-Out Rubber
Narrow contact surface, which means this is ideal to counter the opponents' spin.
Long Pimples Rubber (Without sponge)
Allows for unexpected spin because of the different movements of the pimples.
Long Pimples Rubber (With sponge)
Light, easy to handle and helps in shutting down the explosive top-spin shots with ease.
Price of Ping Pong Paddles
The price of ping pong paddles ranges all the way from $15 to hundreds of dollars. We take a look the cheaper paddles, as well as the premium options.
Cheap Paddles
You can find lots of really cheap options on Amazon. Most of them will be ideal for recreational purposes and if you do not want to break the bank and are fine with having a bit of fun when playing.
These can start at as low as $15 as well and go up to whatever you consider cheap. Portzon Ping Pong Paddle comes along with a case and is a decent option if you want to start out and only play table tennis for fun. It is not ITTF approved, however, it uses ITTF standard rubbers, and even professionals can have fun playing with it.
Another option for the cheaper paddles is our favorite MAPOL 4 Professional Ping Pong Paddle. It is 7-ply wood and has a flared handle and a thick sponge of 2mm to back it up. The best part, it comes with two-month money-back guarantee, and three balls, as well!
Another decent budget option for recreational ping pong is Killerspin JET200 costing just under $25. It comes in multiple colors, it is not ITTF approved, but it is a fantastic racket for playing with friends.
However, if you really do not want to spend any money on a good paddle, and just want one to make up the numbers, even then, a decent option at just over $10 is Franklin Professional Paddle.
Palio Expert 2.0 is our favorite among these picks. It is cheap for the quality it brings, and if you have a slight inclination towards playing the game the way it should be played, then this should be your number one option. This is a top-grade ping pong paddle available for cheap and is tournament approved by ITTF.
It is the ideal bat for beginners, as well, you can get maximum control and a lot of spins, in addition to the control.
Standard and Fairly Priced Paddles
This includes some of the top-quality paddles you can buy without breaking the bank. All of these are priced under $50.
STIGA Pro Carbon is used in tournaments by many players. It is a thing of beauty and you can rely on it. The Pro Carbon is perfect for attacking players as it has a thicker composition of rubber and sponge. Approved by the ITTF standards, it is 7-ply, extra light and a must have.
Butterfly 401 is another premium quality paddle. It costs just over $30 and it is a fantastic weapon for fast-paced games where you want to gain the upper-hand and believe that offense is the best form of defense. The flared handle helps you keep in check with the grip and go fast.
STIGA T1260 is preferred by defensive players. It offers more control than spin and speed, and it is 5-ply with an Italian concave handle. One of the better options out there!
Expensive Paddles
When it comes to paddles being expensive, you can buy for as much price as you want. There are luxury options that you can explore at Killerspin, and even other renowned brands like STIFA, Butterfly, and JOOLA can be really expensive when it comes to the high-end paddles.
We will start with the JOOLA Spinforce Professional, which is a high-grade paddle, costing over $100 and it is one of the best ping-pong paddles you can buy. ITTF approved, and it has rubber that is bound to last you a very long time. It is 7-ply, pips in and comes with a flared handle.
We can add a luxury option, now, with the Killerspin's Stilo7 SVR. It will cost you $350 but it is a collector's item! It uses nitrix rubbers and both sides are black. It is not for tournament usage, but it will make you think twice whether you want to play with it or just want to store it.
One of our favorites is the STIGA Raptor. It costs a lot less than the other two we have mentioned. However, it is a tournament approved paddle and it features carbon technology for power and speed, and its speed and spin rank maximum on the performance charts. 7-ply, extra light blade along with 2mm sponge to defeat your friends with ease!
Ping Pong Paddle Brands
Many different brands sell ping pong paddles but we will take a look at the few famous ones: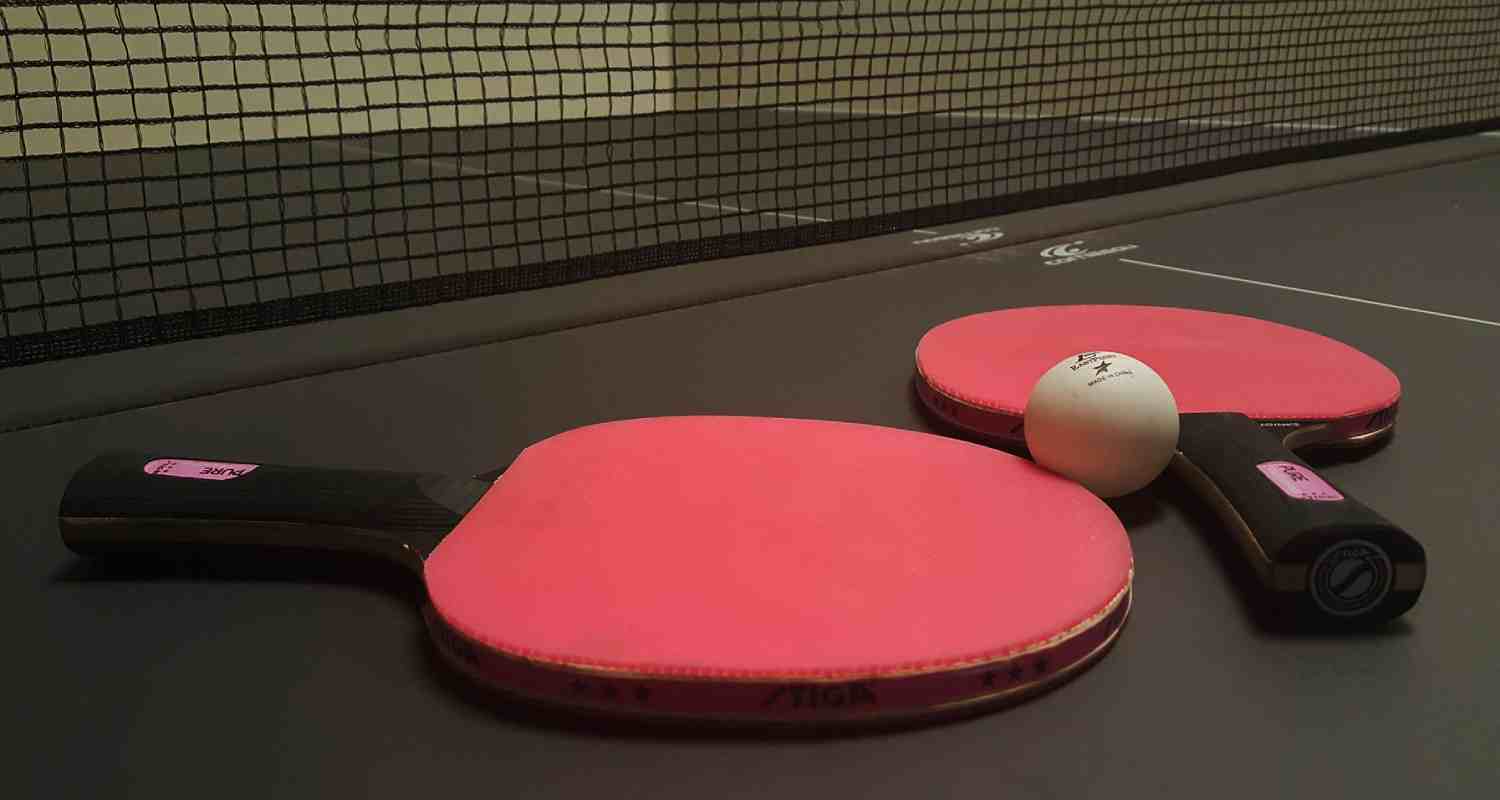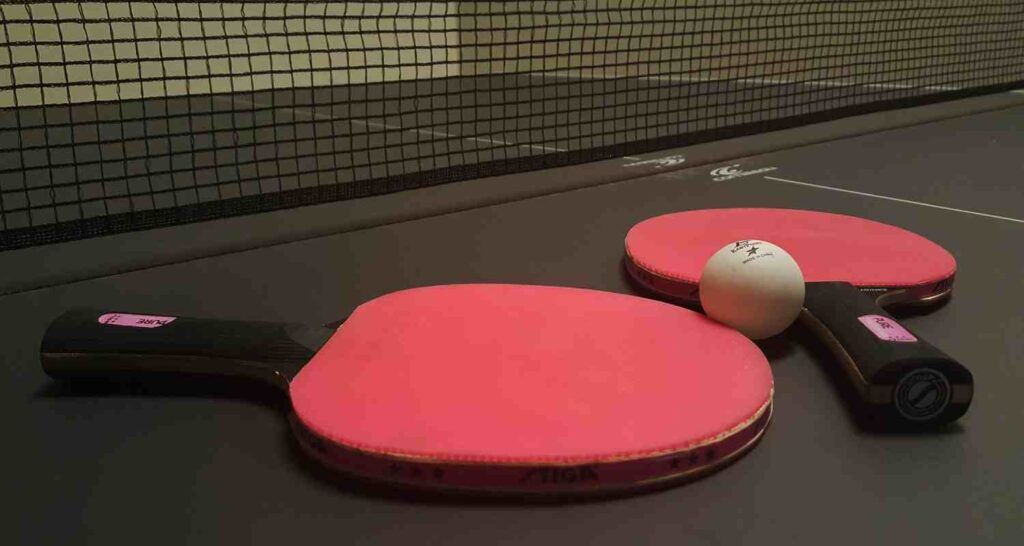 JOOLA
JOOLA is one of the most famous brands associated with table tennis. From making top-notch tables to making high-quality paddles for ping pong from recreational to serious competitive fixtures, they make everything.
It is the biggest name in the US regarding table tennis and they have been dominating the professional scene along with the USATT for more than ten years, now. They have paddles that are priced from $10 to as high as nearly $300. Created after using the latest technology, these paddles are used by pros, as well.
Butterfly
Butterfly is another company that has made a name for itself by keeping up the high standard of quality in the domain of ping pong for many years.
The Japanese company excels in incorporating research and design in all of their products and improving them over time, adapting to the needs of the time. They make wonderful rackets and one of the best ping pong paddles, as an all-rounder, remains the Butterfly 401.
STIGA
For more than seventy years, STIGA has been a leader in racket sports. Table tennis is no different, as they have been producing the best handmade rackets and many famous professionals love to use their products.
They put a lot of precision, attention, quality, and class in their products and that is the biggest reason why most pros prefer to buy STIGA products. Does not matter if you like to play on the front foot or if you prefer elongating the game and hoping the opponent makes an error, your best friend will be a STIGA paddle.
Killerspin
Killerspin excels mostly in the luxurious side of paddles, tables, and other table tennis related items. Made from the highest grade and combining style with substance, Killerspin has beautiful products that not only look good but also last a lifetime. There is a reason they cost an arm and a leg, but they still manage to provide good value for money.
Best Ping Pong Paddles
We have complied a list of the best ping pong paddles for you. The list contains a mixture of high-end, affordable and standard paddles.
Our Rating: 4.5/5.0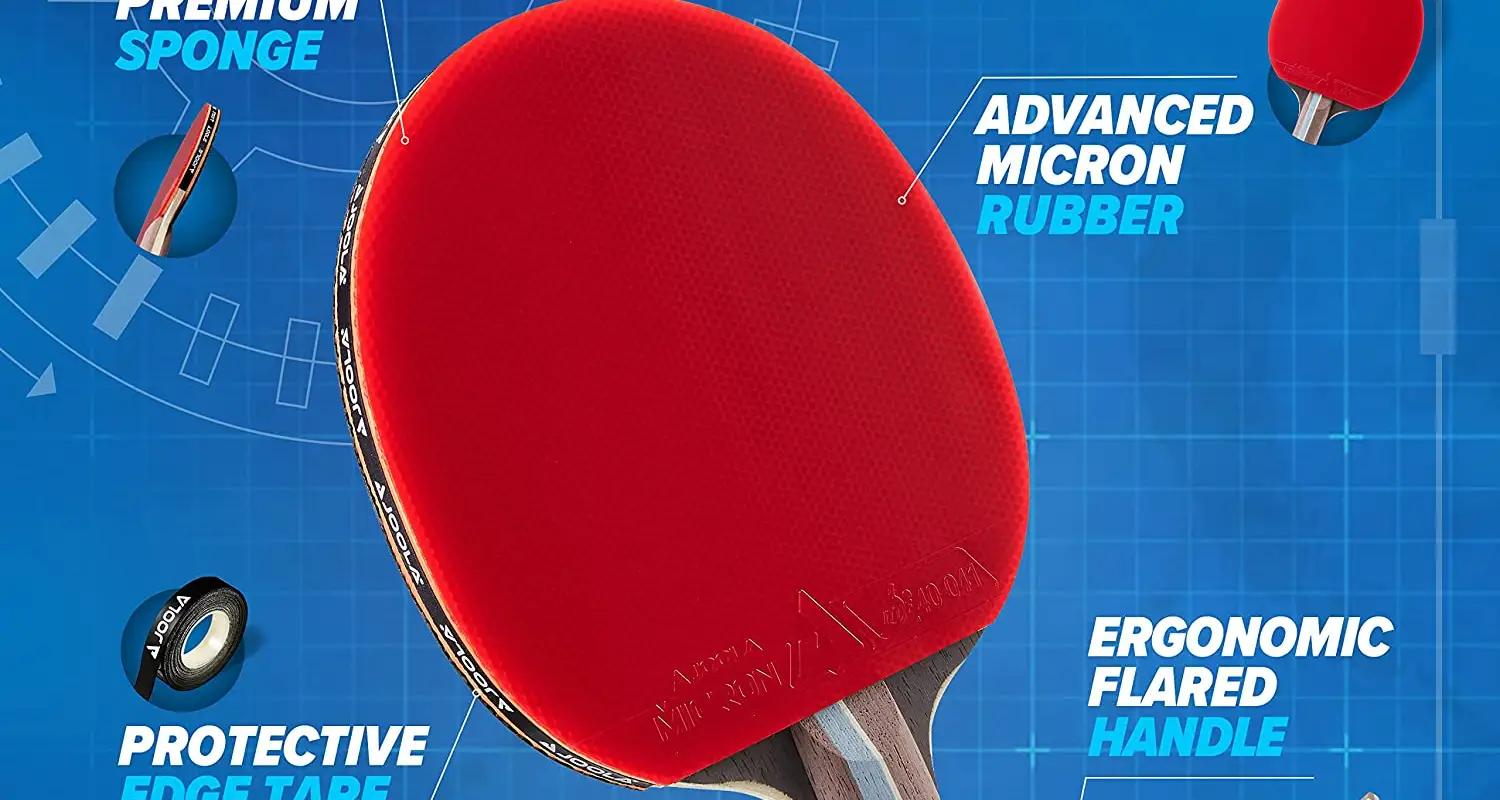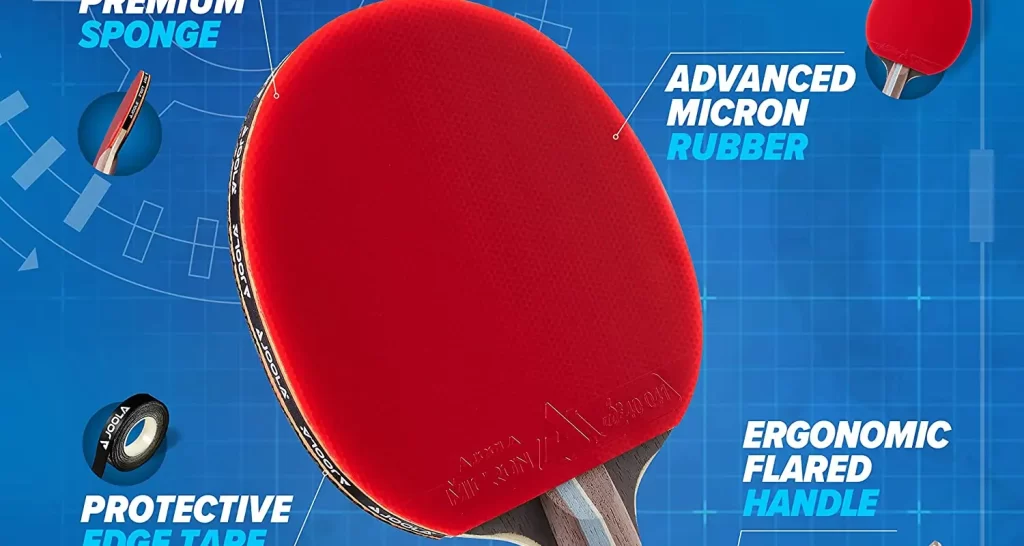 If you are an allround player looking for a 7-ply wood blade, you can hardly find a better product than JOOLA Infinity Balance. This preassembled blade is ideal for offensive players who have a grip on their technique.
Being an allwood blade, this is more control-oriented and not as fast as the new carbon blades, but it still delivers better speed than most other blades on the market.
The blade has JOOLA's Method 38 rubber on both sides with a 2.2mm thick sponge. This combination makes it ideally tacky, providing good dwell time, which helps with spin. You get a classic flared handle. Infinity Balance comes at an affordable price tag as well.
The only problem is that at 167g, it is more on the heavier side.
Our Rating: 4.6/5.0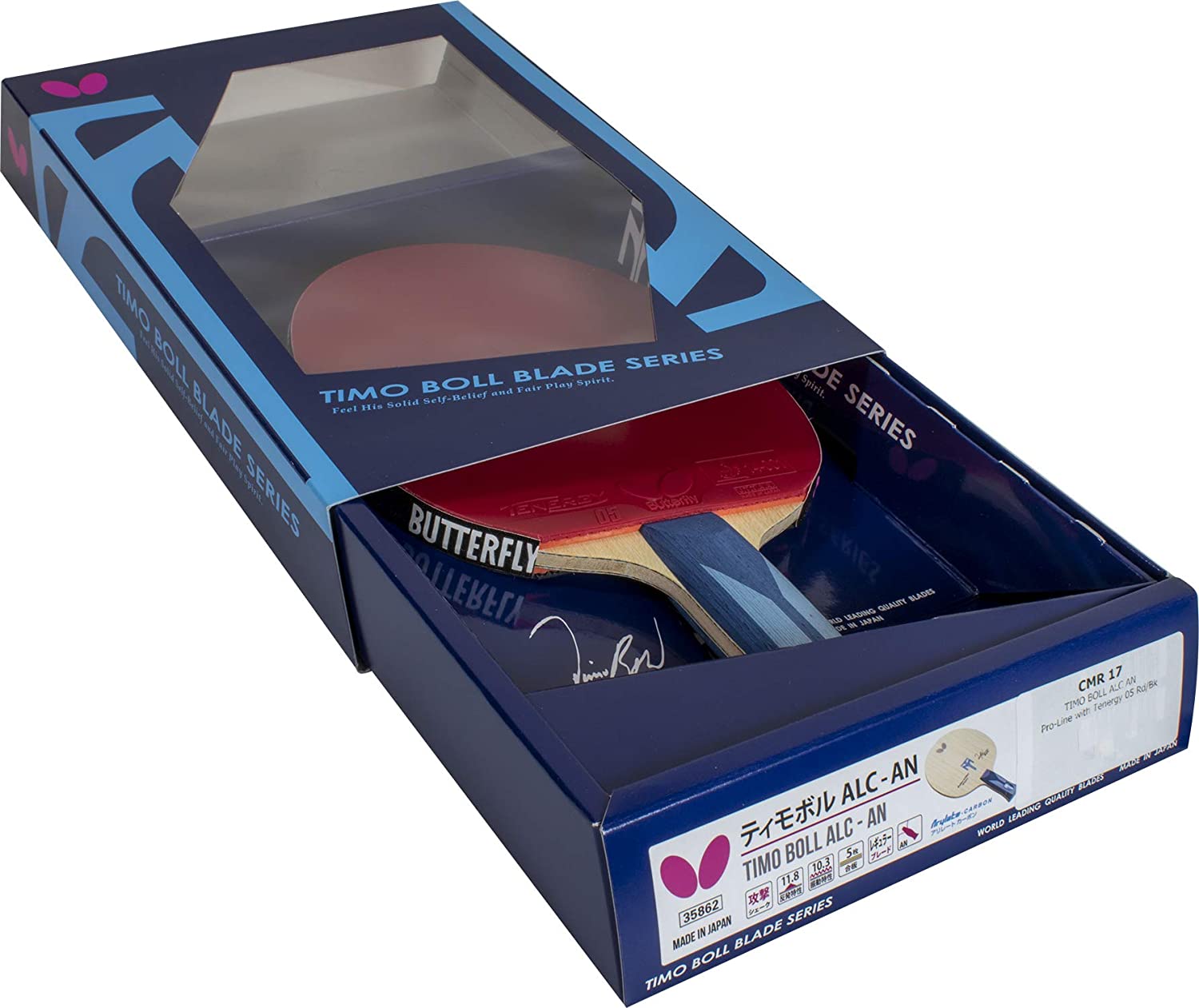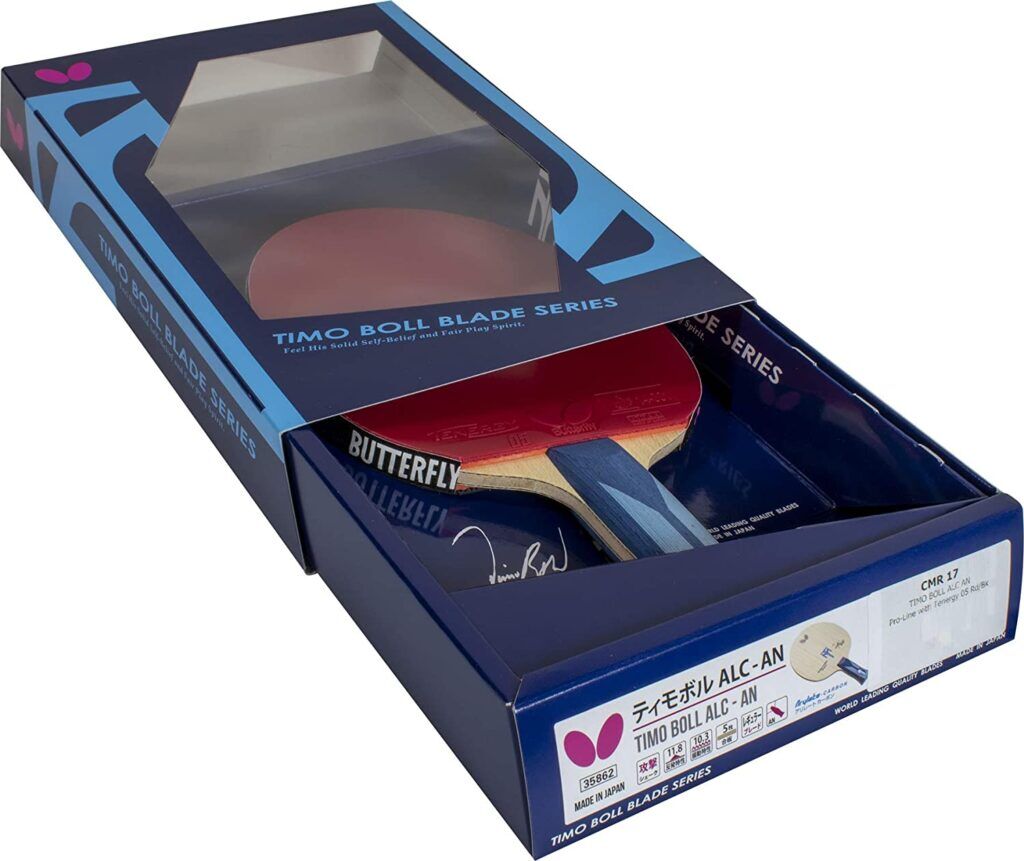 Looking for a super-fast carbon blade, Butterfly Timo Boll ALC with Tenergy 05 would definitely not fail you.
This is a topspin-oriented attack blade in which you get an ideal combination of wood and arylate carbon plies, giving you a perfect balance of swiftness, lightness, and flexibility. Carbon plies especially make this paddle ideally elastic, making energy dissipation minimal.
Since this is a spin-oriented racket, you can execute a good topspin drive using this, with the right control. You can experience an effortless looping with this vibration-free blade. This blade has an overwhelming catapult effect, so you need to practice a lot if you want to master your blocks.
This preassembled blade costs around $65, which is a hefty price for a ping pong paddle.
Our Rating: 4.0/5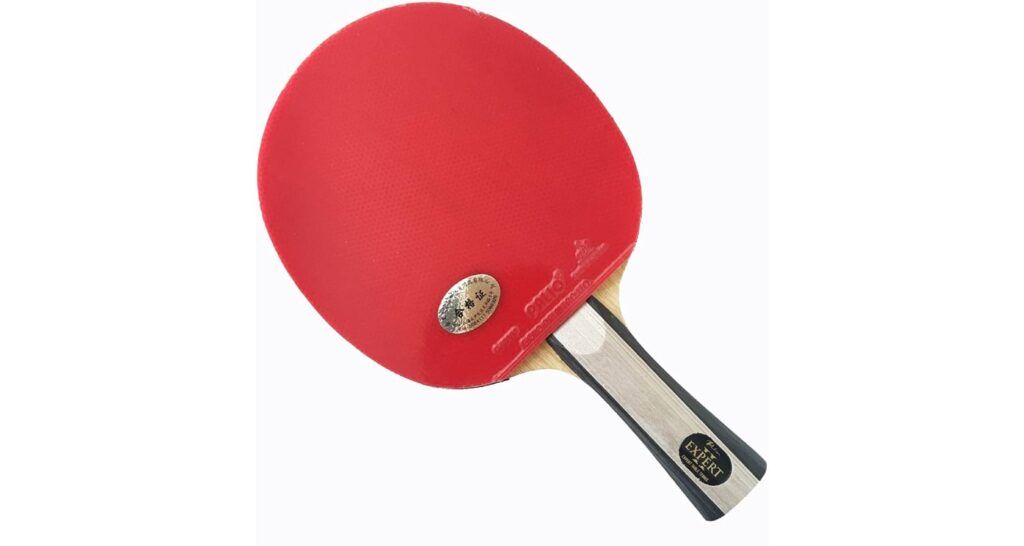 Palio Expert 2 is the best budget option on our list. It is very, very good value for money, especially, considering you can use it for tournaments as it is ITTF approved. It comes with a 2mm sponge, which allows you to generate a lot of spin and control, at the same time.
It is mostly known for the soft sponge, tacky top sheet, and for being a very cheap buy. We suggest going for this if you are a beginner and looking for a long-term option. You can not only improve your control but also get the spin you want.
Our Rating: 4.0/5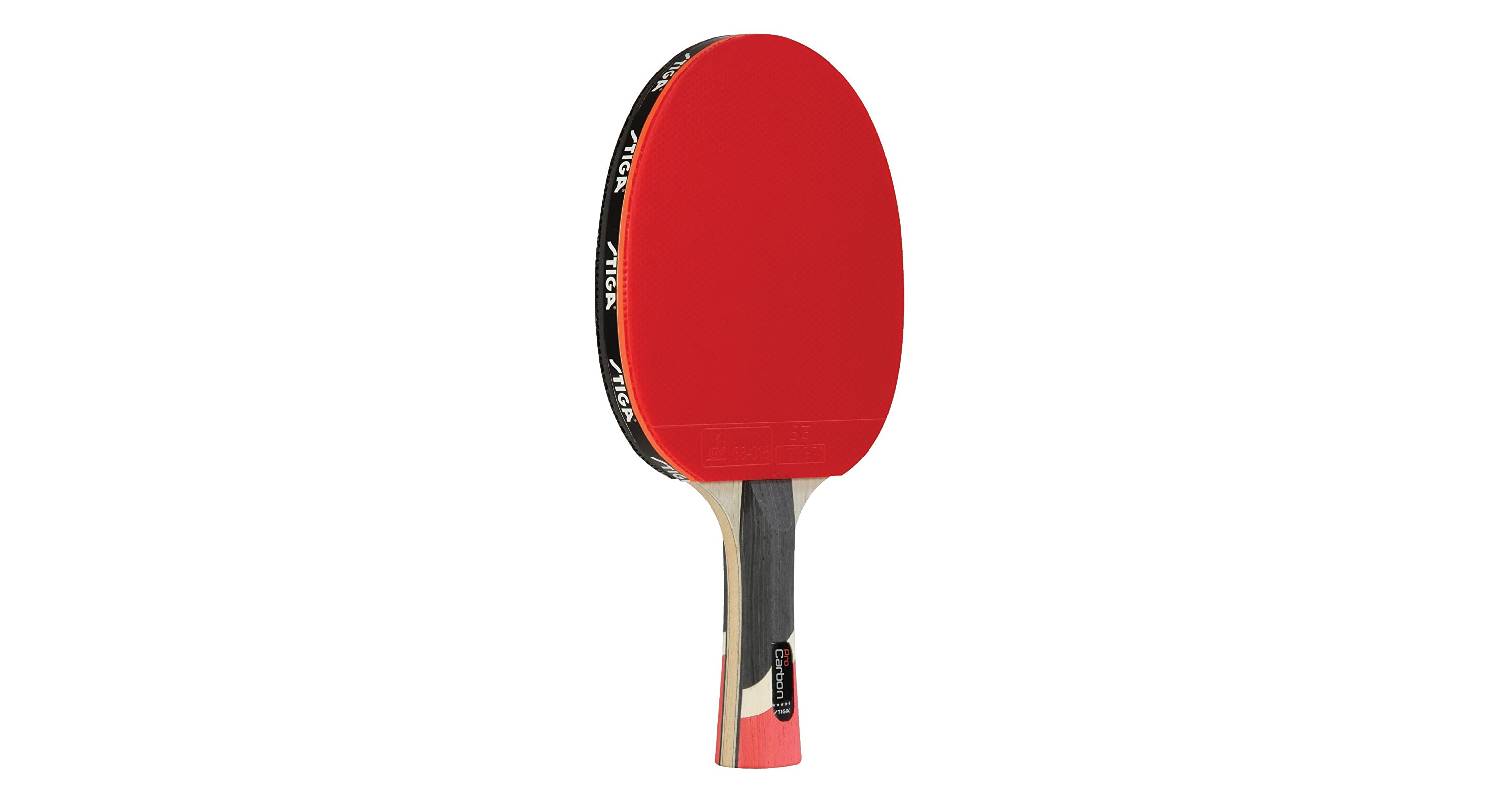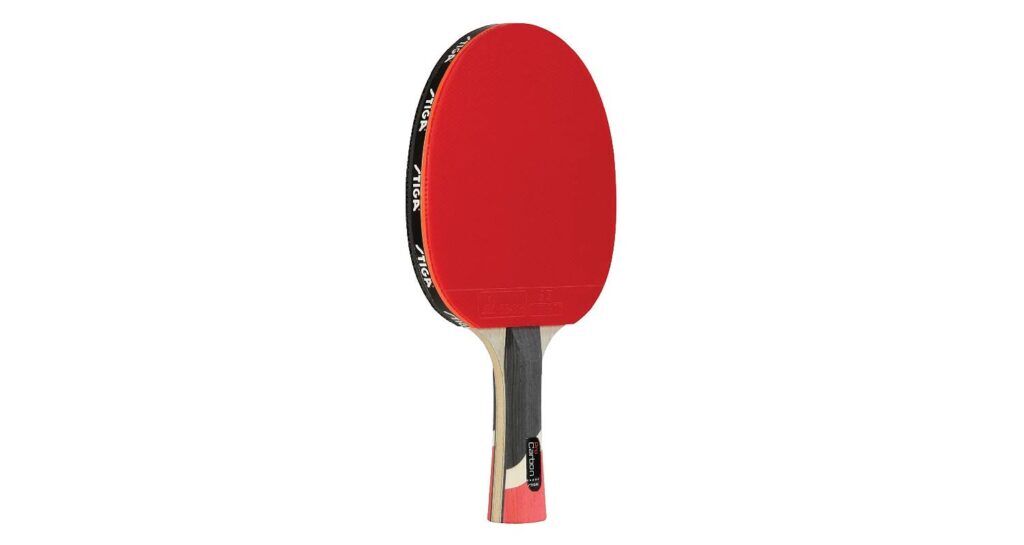 The STIGA Pro Carbon is probably the best paddle on the list. Especially, because it is as good as the JET 800 but costs almost half of that. This is the ideal option for pros who want to add more power and spin to their game.
It is made using the high-technology used at Stiga and it is light-weight as well, but you will probably have to practice a lot with it, to get used to the speed. It is a fantastic upgrade on anything you are using!
Our Rating: 4.0/5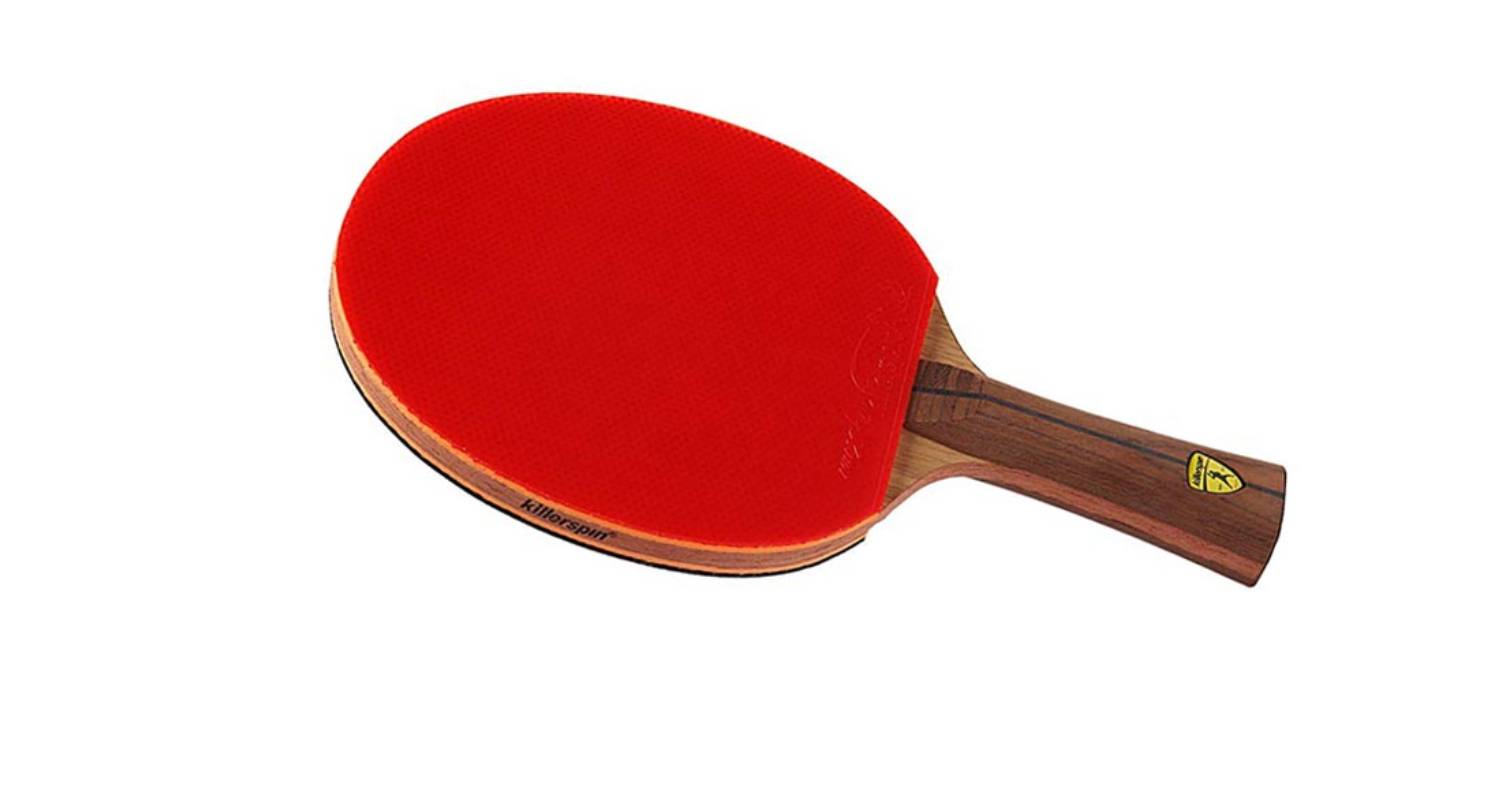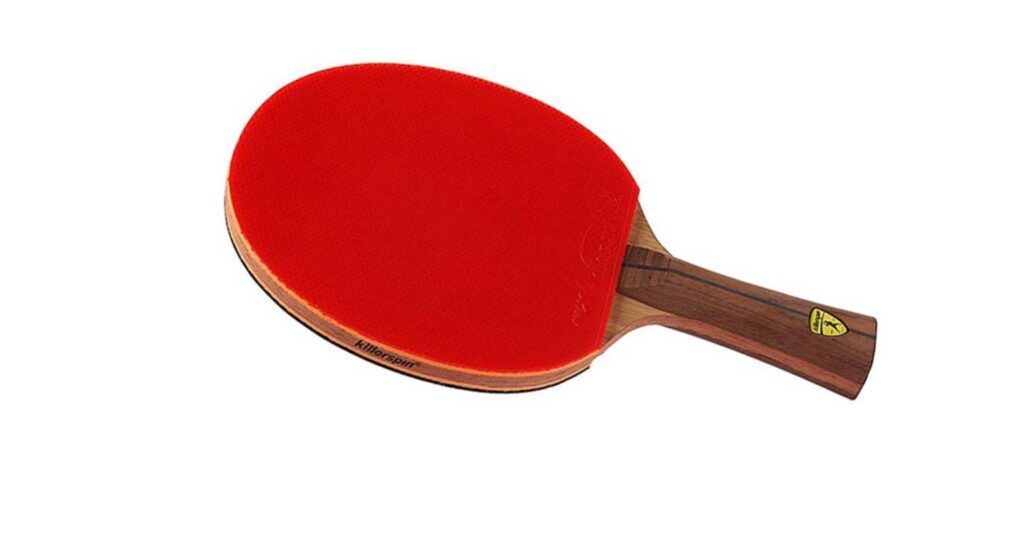 The biggest compliment I can pay to the Killerspin JET 800 is the fact that it is as good as the STIGA Pro Carbon if not better. It is a 7ply racket with 2 carbon layers, as well, making it a fantastic specimen. ITTF approved, this is by far Killerspin's best product.
The design is what we pay for. Killerspin invests a lot in the aesthetics, and if the quality is as good as the product is, we do not mind paying over the odds. It has a flared handle which is a lot like burnt wood, that is genius! It is not too heavy and just perfect!
Our Rating: 4.4/5.0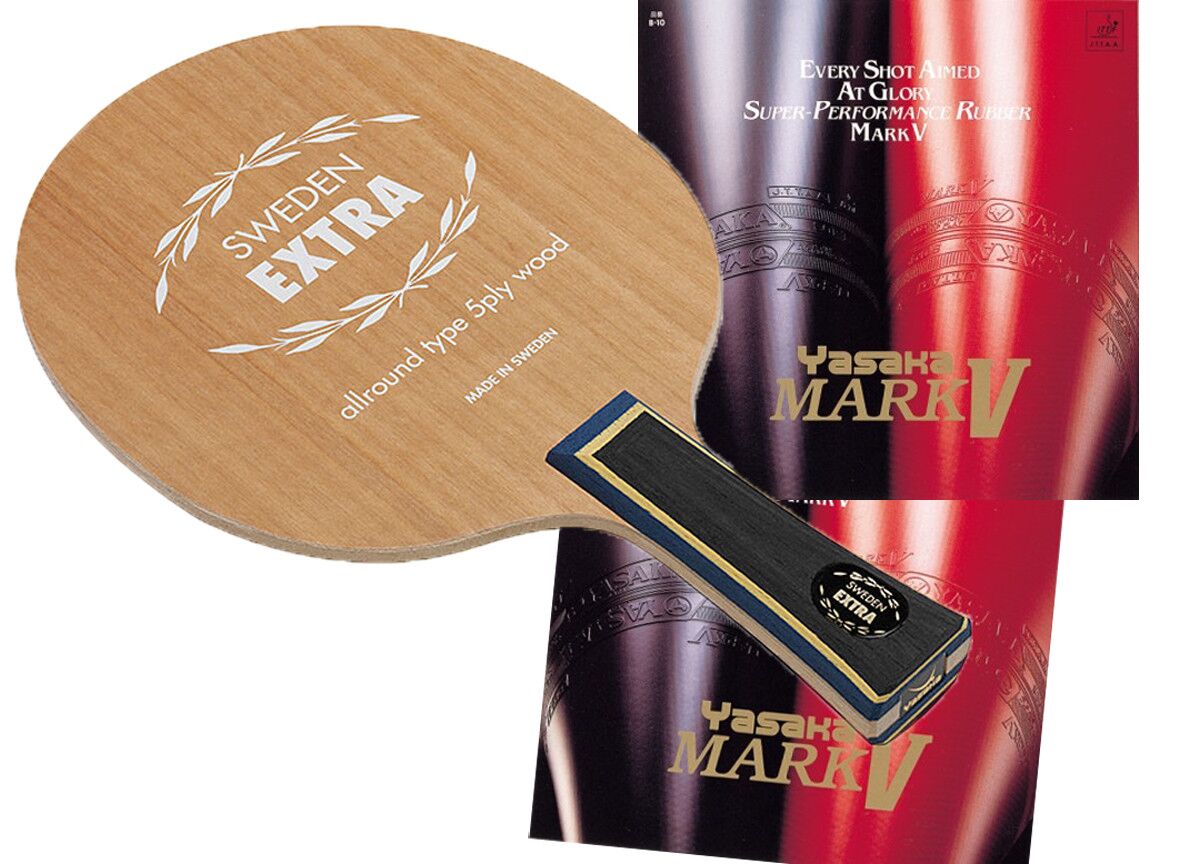 Yasaka Sweden Extra is a prodigy of the legendary Sweden Classic. This Allwood blade gives improved speed without compromising control.
This racket with Mark V rubber is among the very few products in the market that are suitable for both allround and offensive-minded players. Used by the Champion Ma Lin, Mark V is considered to be among the best ping pong rubbers today.
We do not recommend this blade for beginners or professionals. This is ideal for intermediate players as it is not too fast so they can have good control over the game. This blade has no one shining quality and it just ticks the boxes of being a mediocre blade with average speed, spin, and control.
Our Rating: 4.2/5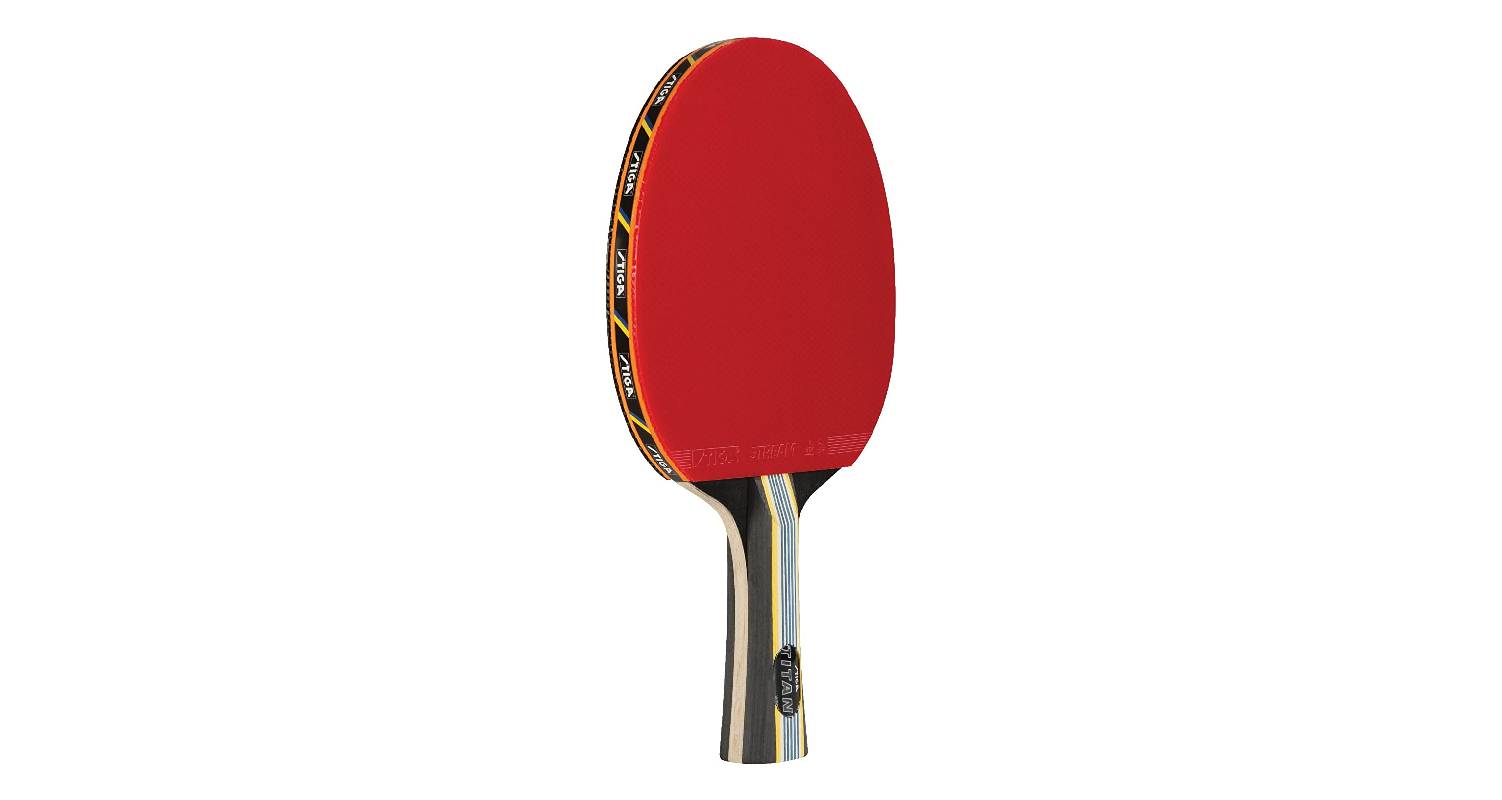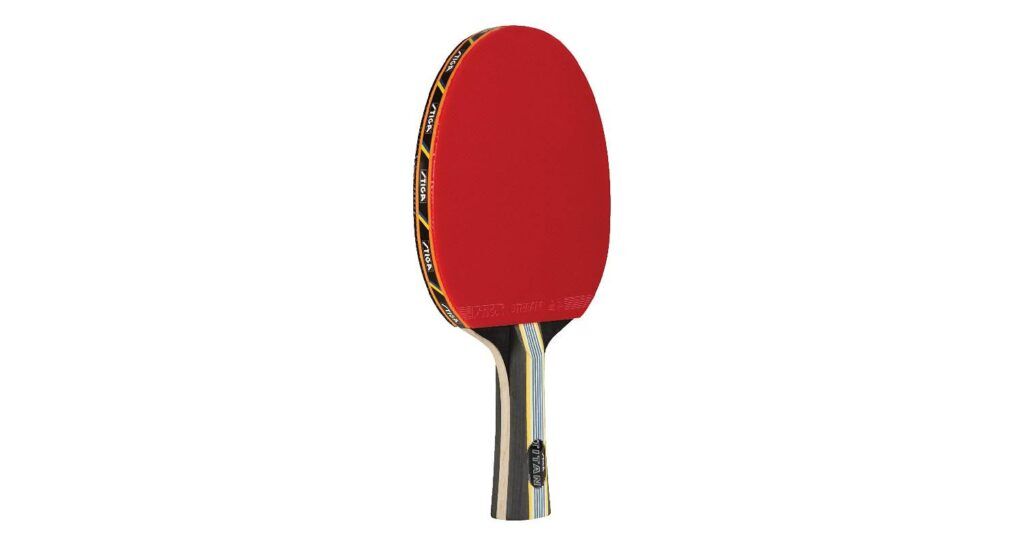 Are you looking for the lightest paddle that also performs miracles? If yes, then you should buy the STIGA Titan. It has a concave paddle and it might take some time for you to adjust to the grip, but once you do, it will feel great!
It is not only affordable but it is super light and given the pedigree of the company, it is bound to be a great product. The Titan is ideal for amateurs and players just starting. You can try lots of things because it is lightweight and learn controlling the pace of the game.
Our Rating: 4.4/5.0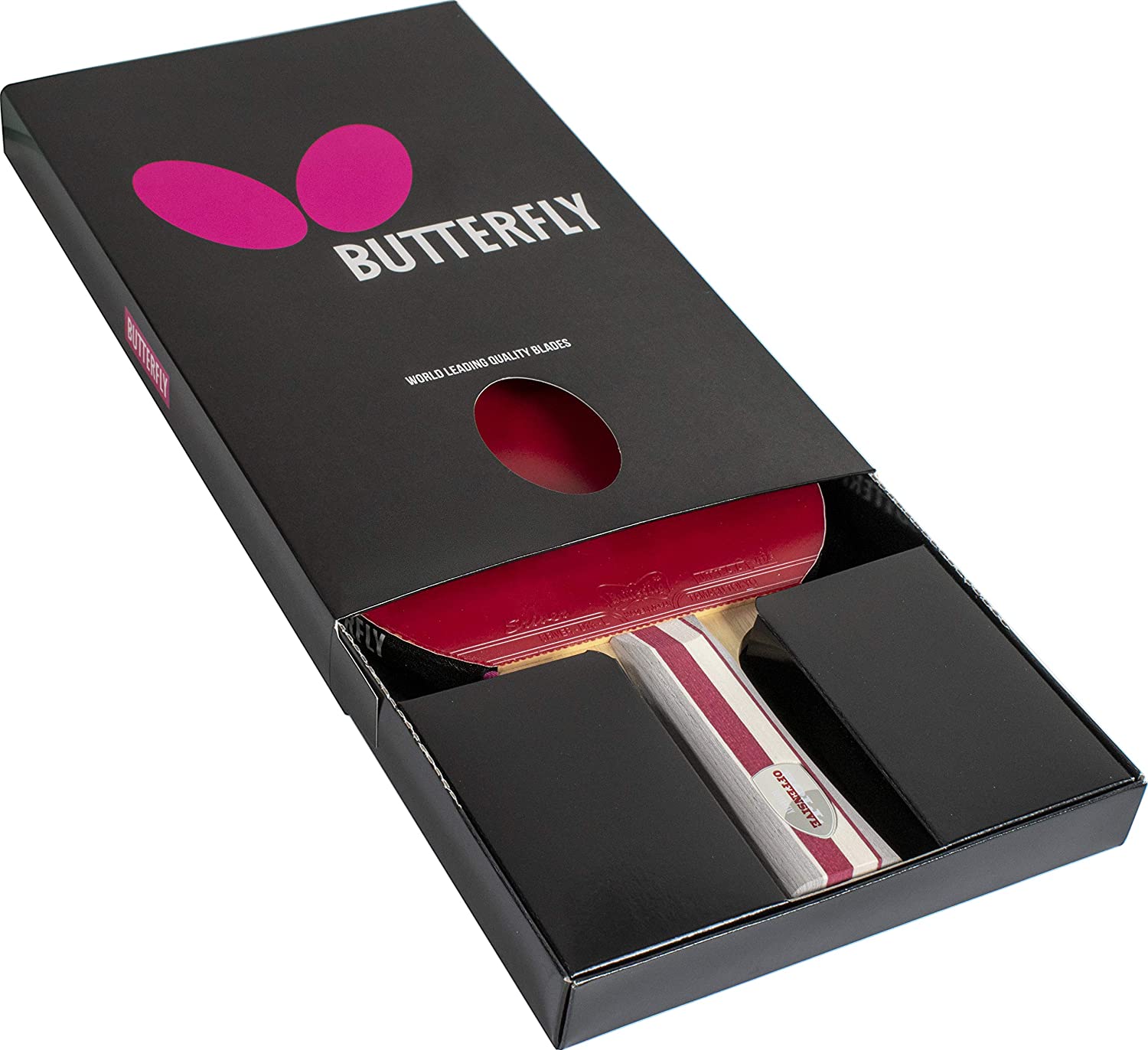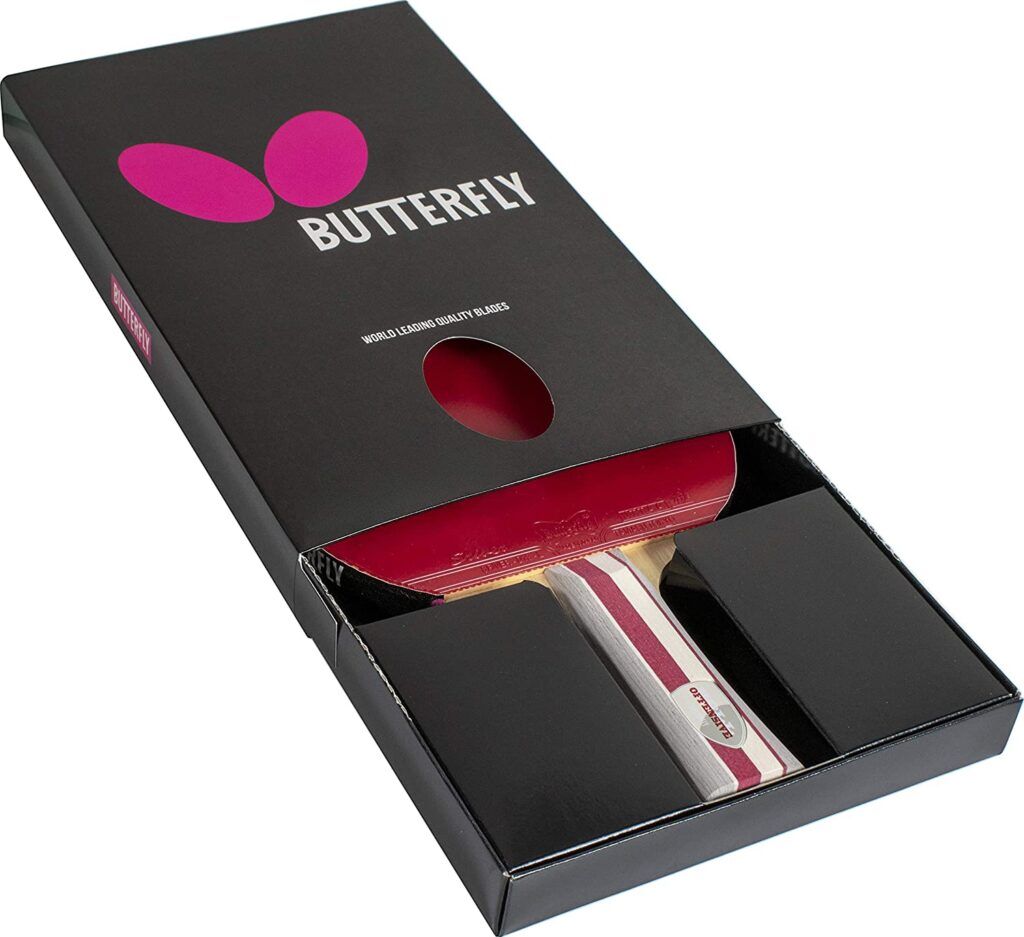 This combination is ideal for players who want to execute aggressive topspin attacks.
Butterfly Timo Boll OFF Proline w/Sriver is an excellent attacking racket that delivers extra speed and spin with Sriver rubber. We recommend this racket only for intermediate players as professionals will find the speed and spin to be average.
Butterfly Timo Boll OFF – is known for its controlled speed while Sriver has been a benchmark for excellent rubber for years. This combination is good for all-round intermediate players who want to experiment with offense-minded strikes.
This preassembled racket is very heavy, a characteristic that slows it down. We also think that it's too expensive for what it does.
Our Rating: 4.6/5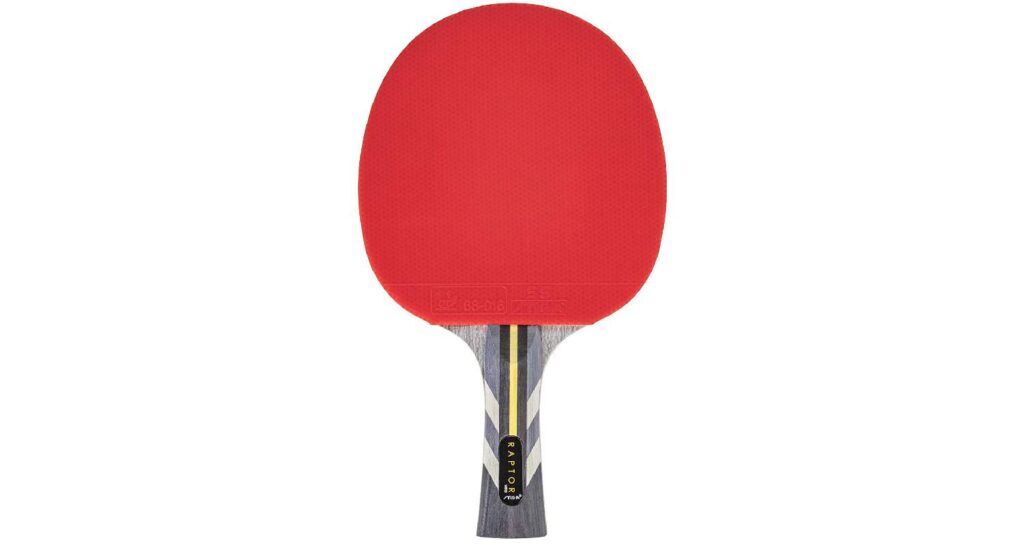 If you are looking for a new model and a new release then the ideal option is going for the STIGA Raptor. The blade composition of wood and carbon makes it a great option for aggressive players and you can expand your offensive game with this paddle.
It has a unique flared grip, as with some of the other STIGA rackets, but it can be comfortable if you are used to their products. Along with all these pros, the best part of the Raptor is the fact that it is a beautiful paddle! A bit tough to control but beautiful!
Our Rating: 4.2/5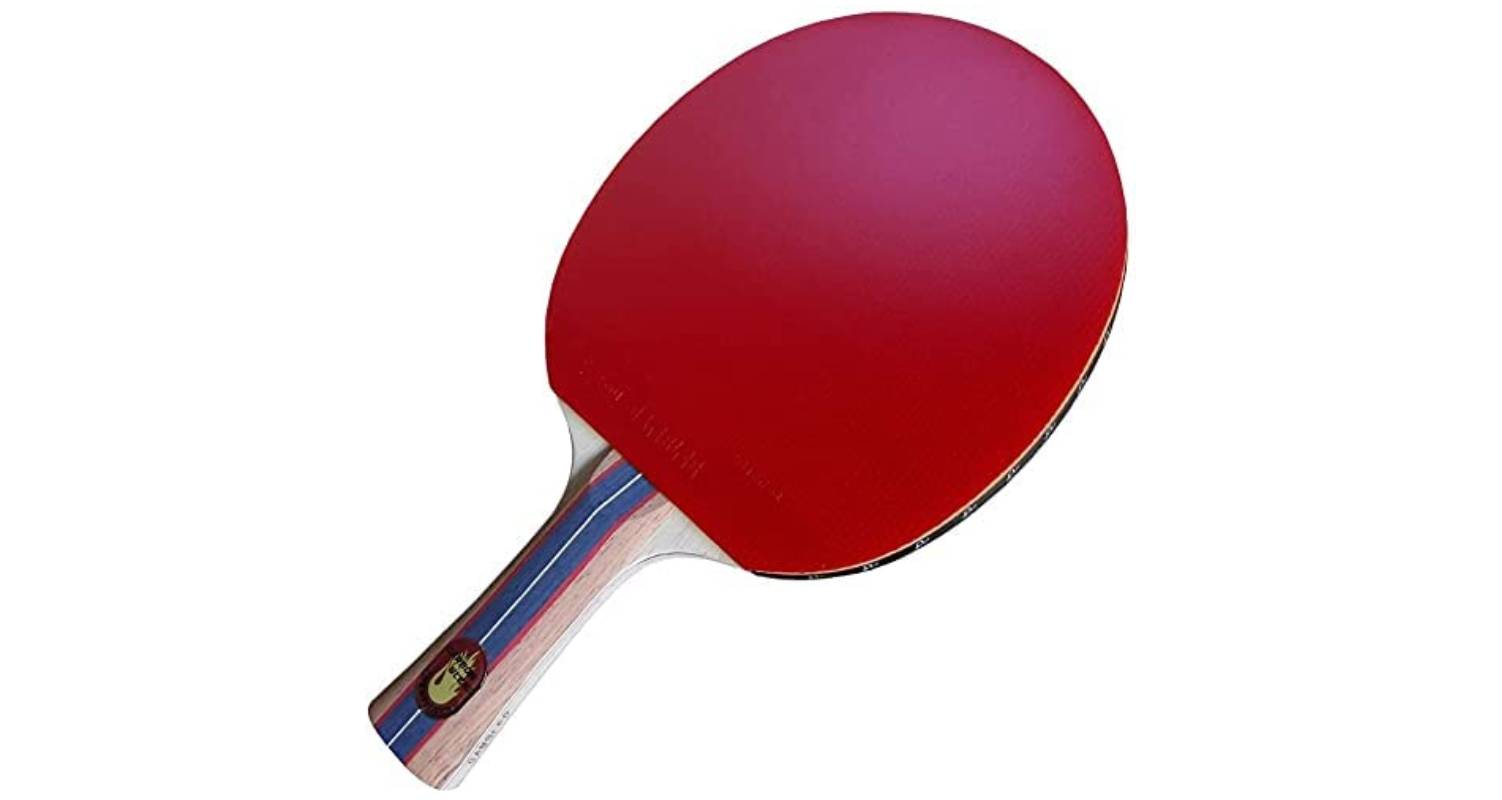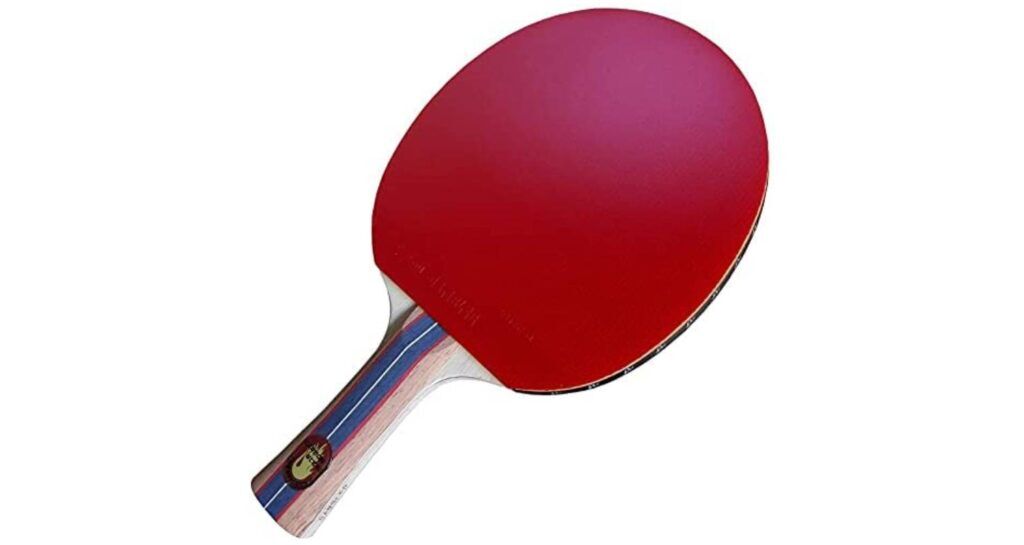 Gambler Custom Professional might seem like an odd inclusion. It is a cheap paddle, that does not cost as much as the other paddles on the list.
However, the biggest reason for including is because of its control rating.
If you are a defensive player, you will love this paddle. Made from Kukui wood, it is ITTF approved and offers you a lot of control in the game. Hand-assembled and efficient and can provide the extra kick thanks to the carbon layers, as well.
FAQs
When it comes to paddles, there are many questions that people have. We will answer some of the most popular ones and hopefully that will help you in your pursuit of buying a paddle.
Do ping pong paddles make a difference?
Yes! Ping pong paddles make a lot of difference and they are instrumental to your playing experience. That is why we stress the importance of buying a good general paddle for a beginner like the Butterfly 401 so that you can explore all of your options and learn all of the playing shots.
Once you grow into a proper player, you start noticing that each paddle plays differently and addresses different concerns and you can find the one that suits you best. Like choosing a flared handle or a straight handle, or opting for a paddle with rubber that is less thick or thicker, it all depends on your playing style, if it is defensive or offensive.
Why are there two colors on a ping pong paddle?
This is a very good question, actually. Professional ITTF rules state that your paddle must have two different colors on each side and those two colors can only be red and black, as per the regulations.
Two different colors on each side allow the opponent to identify the two different types of rubber that the player is using. This leads to a more equal playing surface because if both sides have the same color but different types of rubber, it would be hard to predict the kind of shot that the player will have to face during mid-play. So, to make the game more balanced, ITTF rulings brought out this rule in the 70s.
What stores sell ping pong paddles?
You can find normal paddles almost in any sports shop. Sports shops also have good quality paddles. You can also buy from online stores.
Amazon is the most obvious pick. However, you can also buy directly from the brands that sell these paddles like Killerspin, Butterfly, Stiga, etc. If nothing else works, you should be able to get one from the closest Walmart or Target!
What paddles do professional players use?
Professional players use paddles that suit their playing style. One of the most commonly-used paddles by pros is the DHS Hurricane-II. It was created for one of the best players Wang Liqin.
Some players rely on Stiga Tournament Titan and Stiga Pro Carbon. Others prefer their custom-made rackets like the Waldner Senso Carbon or opting for the Palio Master 2. Most table tennis players have multiple preferred rackets to mix up their game ensure that the opponent does not read their play effectively.
Pros also often use the Butterfly Timo Ball or the Killerspin Jet900 along with the likes of DHS Hurricane-III. However, it is up to each pro which kind of paddle feels comfortable and suits his/her playing style.
What is the most expensive ping pong paddle?
There is no limit to how high you can go when looking to buy a paddle. The most expensive ping pong paddle that probably can be termed as a luxury product is the Stilo7 SVR – Killerspin. It is a limited-edition product and it is a thing of beauty! You cannot use it for professional games as both sides of the paddle are black, but it is fabulous!
Other options include the Butterfly Viscaria Proline and the DHS Hand Assembled Professional. They are both quality blades, along with being super expensive, costing upwards of $300.
One of the best and most expensive paddles to exist is the Nittaku Resoud. It does not cost as much as the "luxury" paddles like the Stilo7 SVR or the Butterfly Vascaria Proline but the Nittaku Resoud is the paddle that has the most work done. It was made using the string technology that is used to create musical instruments and it is simply beautiful.