Yasaka Sweden Extra and Mark V are some of the most highly-rated products by Yasaka and the combination promises quality, performance, and durability–on a budget.
Originally named Yasaka Gatien Extra, this blade has been a legend and has ruled the table tennis scene for over 20 years. Mark V is also considered a classic rubber, praised by beginners and professionals alike.
Yasaka Sweden Extra is similar to the older classic one, but is slightly more powerful and offensive-minded. Although speed is its one defining characteristic, it enables incredible control and allows well-balanced shots. Mark V is also known for dynamic speed and control.
Let's see if they meet the mark when put together.
Yasaka Sweden Extra with Mark V Product Specifications
Overview
Our Rating: 4.6/5.0
Grip Type: Available in shakehand, penhold, flared and straight
Price: $$$
Play Rating
Speed: 8.7/10
Spin: 9.0/10
Control: 8.0/10
Durability: 8.6/10
Materials
Type: ALL+
Weight: 82g (approximately)
Dimensions: 11 x 6.5 x 1 inches
Thickness: 5.8mm
Material: Wood
Plies: 5
Rubber: Mark V (black and red)
Sponge: 2.0 mm
What to Expect?
Yasaka Sweden Extra is surely the blade of Champions as Jean – Philippe Gatien won the singles World Championship Title in 1993 with this blade. After that, Sweden Extra became a legend in table tennis, known for precision and control.
It won't be an overstatement to say that Yasaka Mark V is one of the leading rubbers in table tennis and has set the benchmark for the finest quality in rubbers. It has been popular for the last 20 years and is favored by world champions.
The combination of two world-class products promises great quality and excellent performance and we have a lot to expect from this paddle.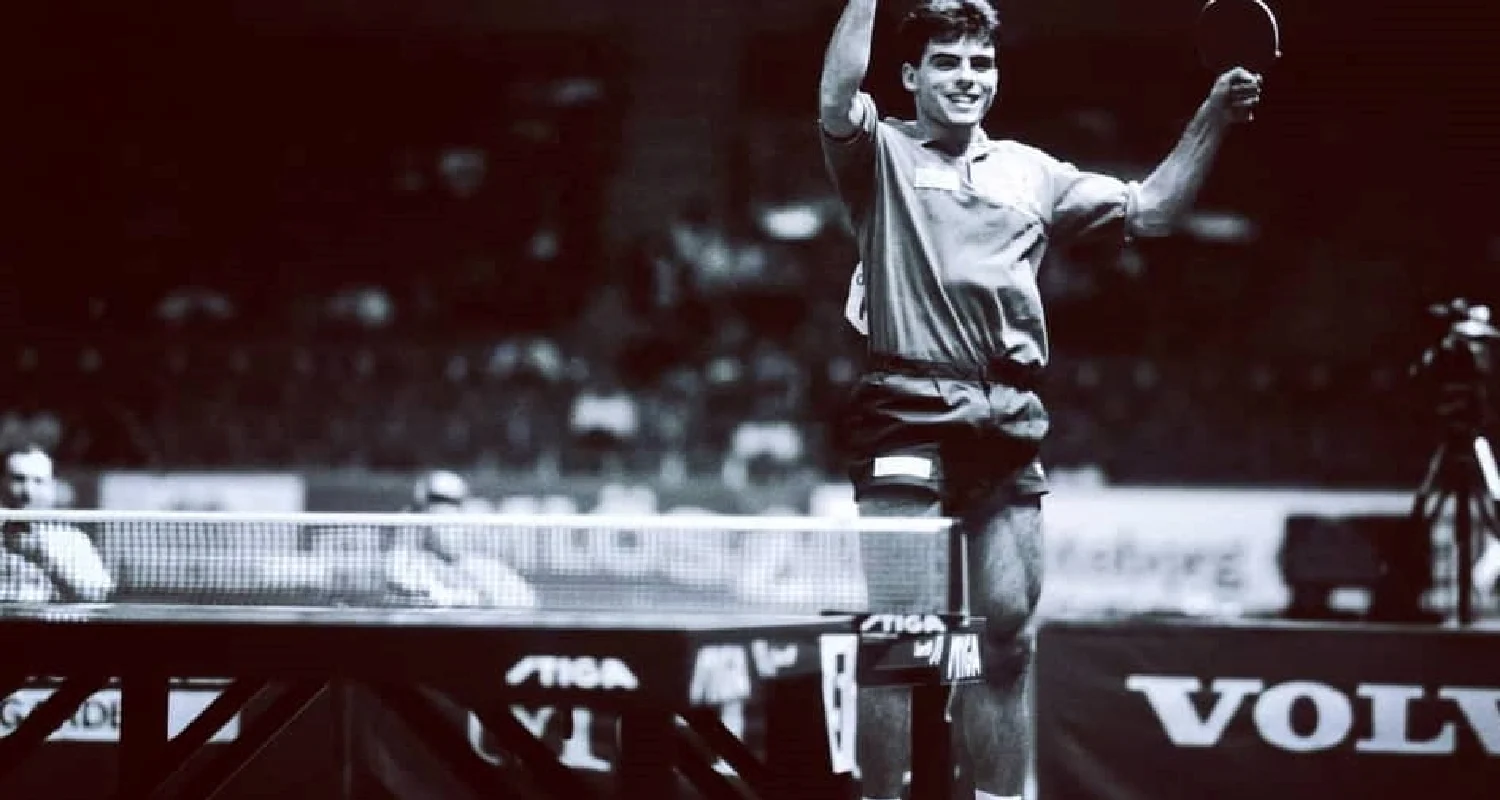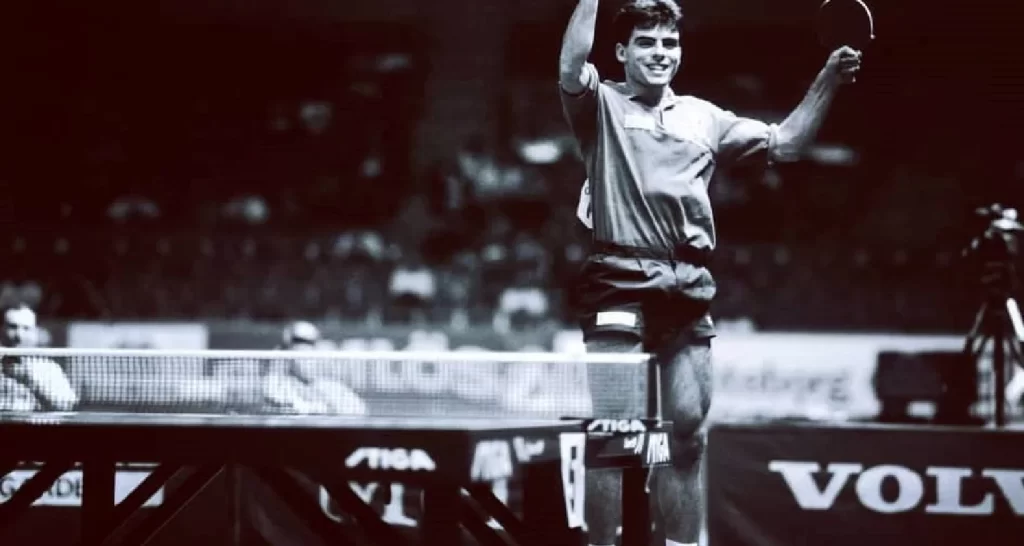 Construction
Yasaka Sweden Extra is a 5-ply all-wood blade featuring the latest craftsmanship. The inner three veneers are hard with a precise cut while the outer two, on both sides, have a comparatively softer surface.
This construction allows the right variation of spin, with the best reaction, and consistency. Overall, the blade features excellent craftsmanship, with a well-sealed finish–which even high-end, pricy blades fail to provide.
Yasaka Mark V was among the first rubbers that initiated the technology of blending synthetic and natural rubbers. It has been used by Ma Lin, an Olympic champion, and is considered to be the finest rubber known for its dynamic spin and controlled speed.
Pros
Perfect Balance of Speed and Control
As an all-round player, there is nothing that you require more than control and balanced speed. The combination of Yasaka Sweden Extra and Mark V gives you the best of both worlds.
It performs excellently close to the table and if you can generate the necessary power, it can perform well mid-distance too. We recommend this blade to any all-round players looking forward to being able to create offensive, damaging, yet controlled shots.
Excellent Price-Performance Ratio
Yasaka Sweden Extra with Mark V is a great value for money as it performs like a champion's weapon, without compromising on durability.
If you are a beginner with an offensive style of play, this blade is surely going to help you achieve that destructive power without breaking or getting worn off any sooner. You can hardly get a durable and high-quality table tennis paddle with excellent performance at this price.
Best for Training
This combination is excellent for intermediate players who are seeking to up their game and need a ping pong paddle that enables hurricane speed but is flexible.
It exhibits a huge amount of control with sufficient speed reserves allowing you to refine your technique. Yasaka Sweden Extra with Mark V is an excellent choice if you want to execute offensive yet controlled moves.
Excellent All-round Blade
Rated ALL+, Yasaka Sweden Extra does what it says. It is an all-round blade, which together with the Mark V rubber becomes an offensive-minded all-round blade with great speed and spin.
It's recommended for intermediate and professional players as it allows ease in changing your position: whether you want to be defensive, execute powerful offensive shots, or simply want to play safe and want the ball on the table, this combination will help you change colors and achieve the desired technique.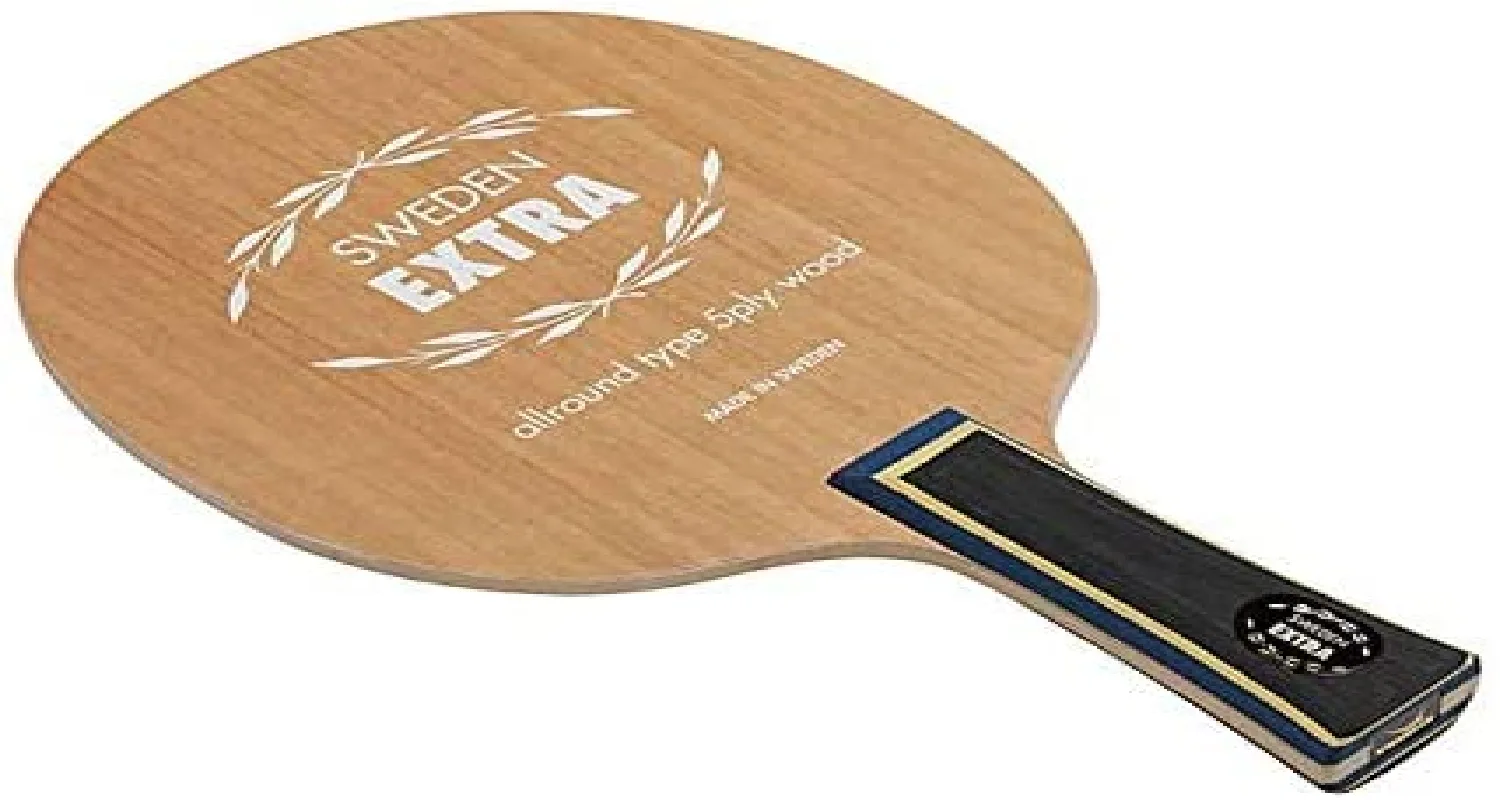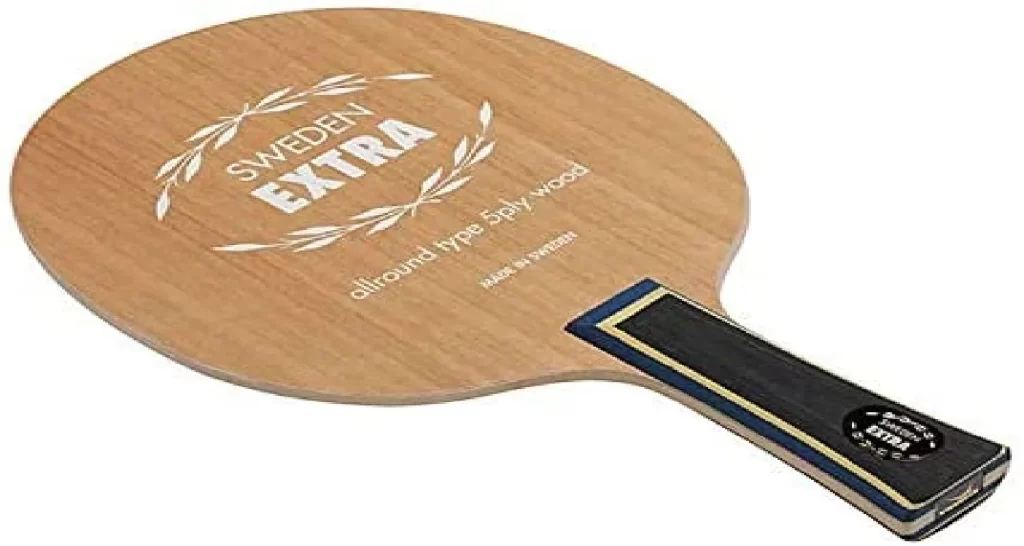 Cons
Requires a Lot of Power
This blade is rated ALL+, however, it cannot be compared to some of the ALC blades in the market when it comes to power generation.
Some players have complained that they have to exert a lot of force to make the blade perform the way they want, especially far from the table, which is probably due to its heavyweight and lack of destructive speed.
If you are looking for a hardcore offensive blade with a very fast rubber, then Sweden Extra with Yasaka Mark V is not for you.
Vibrations
The appropriate reaction together with the adequate number of vibrations helps you assess if the shot is executed correctly or not. The right amount of vibrations helps refine one's craft.
However, some players do not like it if a paddle vibrates a lot, as it can be overwhelming. Yasaka Sweden Extra with Mark V also generates a lot of vibrations, and if you are bothered by it then you might have to think twice before getting this paddle.
Our Rating: 4.6/5.0
Yasaka Sweden Extra with Yasaka Mark V is an incredible combination with an excellent feel and great control. This blade and rubber have been ruling the table tennis world for more than two decades and we understand why they have been popular among champions.
If you are an all-round player with a knack for offensive shots and looking for a blade on budget, you would hardly find a better combination.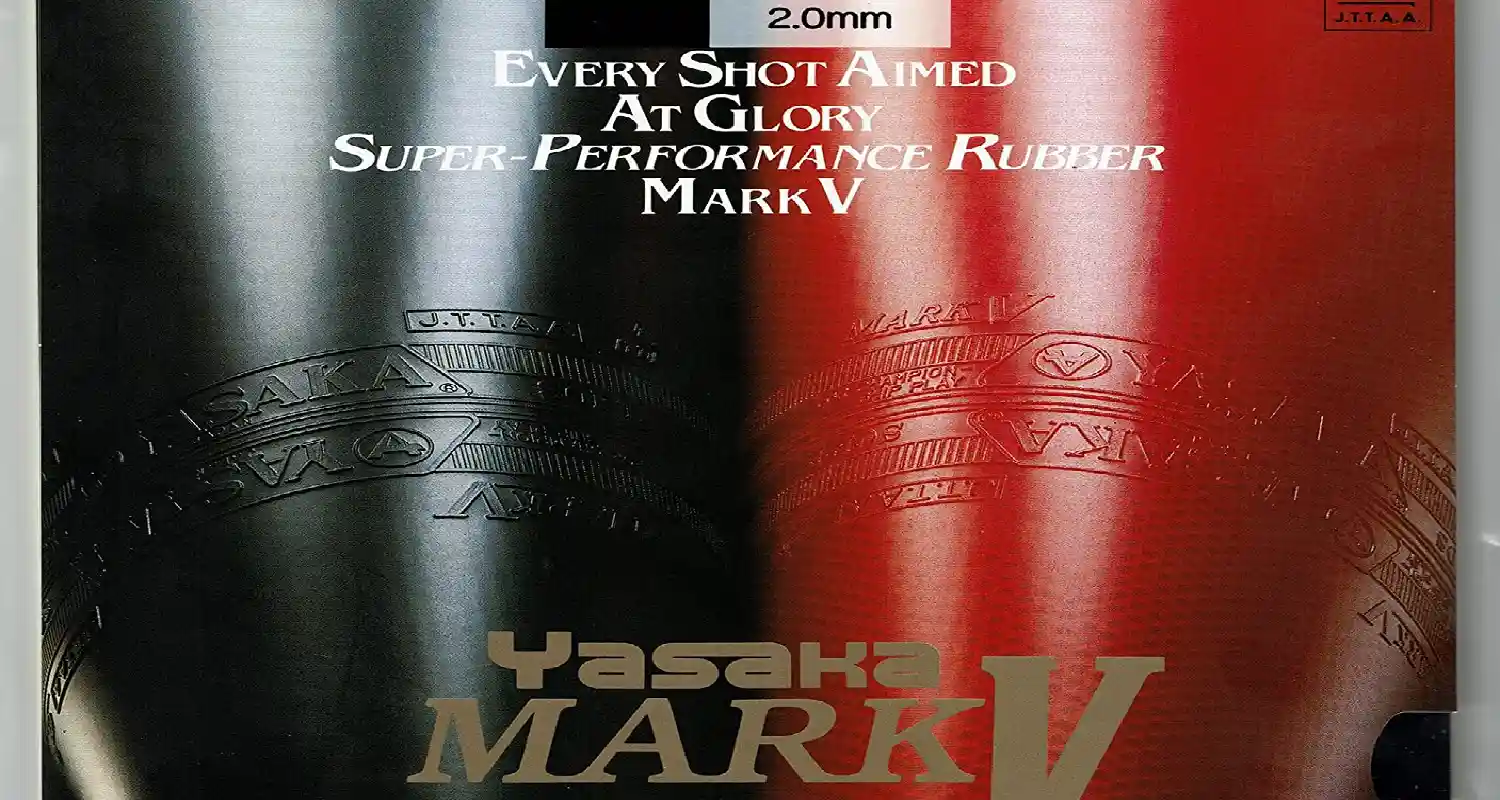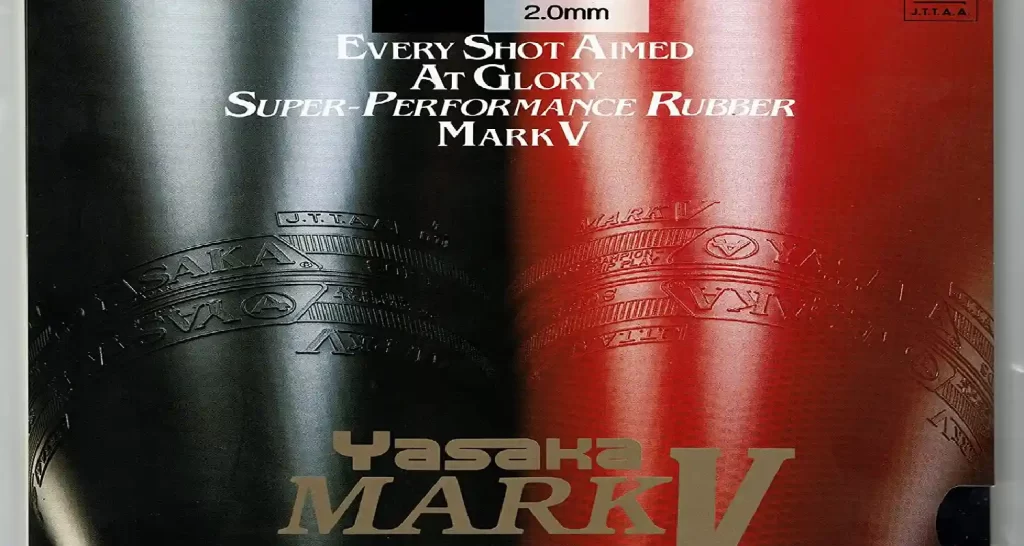 Conclusion
Sweden Extra is a legend and with Yasaka Mark V, one of the most prominent rubbers around, you have one of the best all-round blades. If you value consistency and control, with the ability to generate a variety of spins and high precision then this combination would be the optimal choice for you.
Even with serves and obvious chops, you will encounter no problems with this combination–except the force needed to generate powerful strokes. Hailed by world champions, this on-budget combination is everything one needs in an ALL+ blade.