One of the most important decisions you will make, if you play ping pong, is deciding on the rubber that goes on your ping pong paddle. It can change your experience of playing table tennis, dramatically! When we say change, we do not mean to improve.
A lot of people have made this error of buying the latest and the best table tennis rubbers available and their game has become only poorer, we'll explain everything today!
Best Table Tennis Rubbers Overview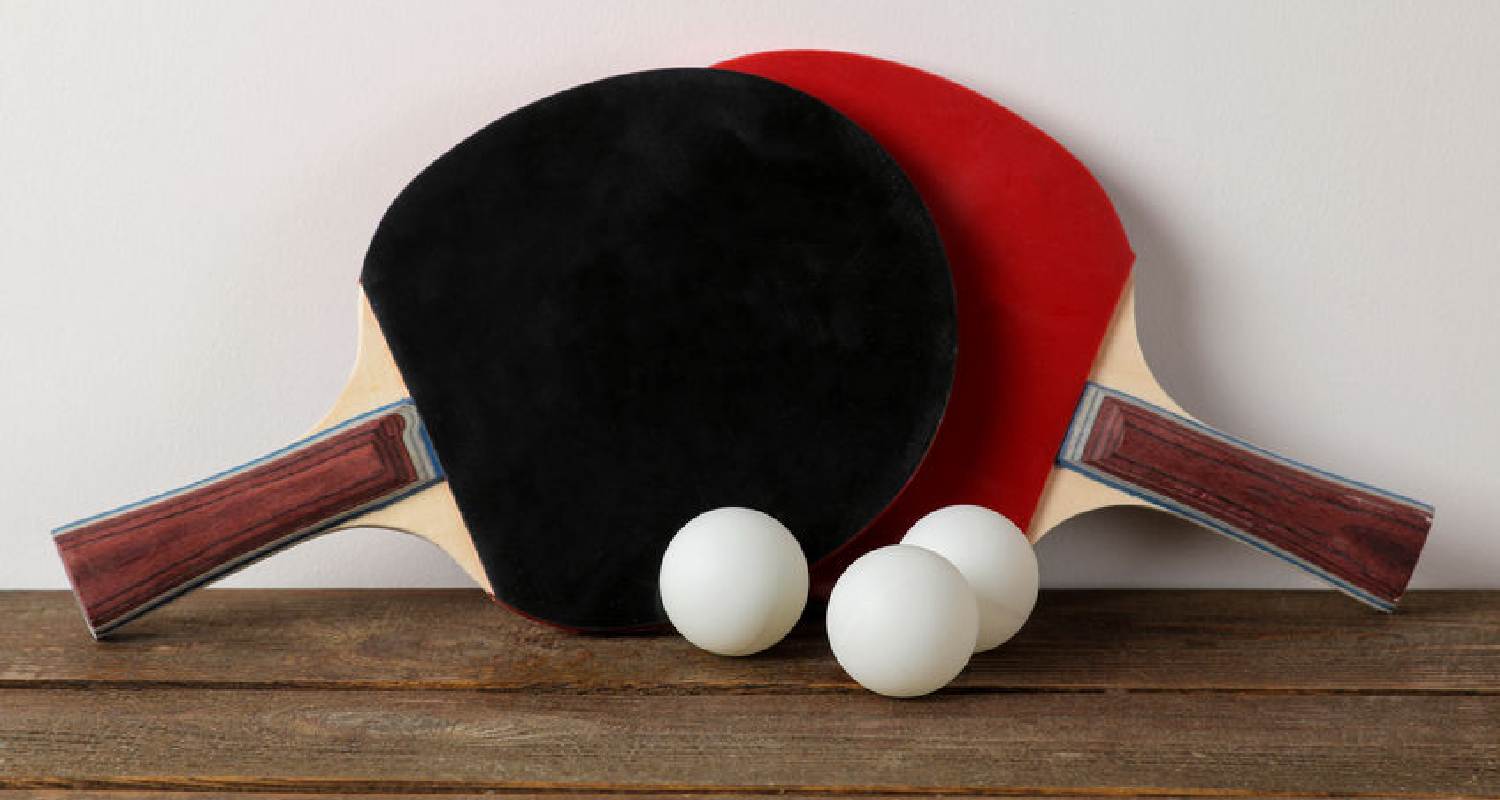 List of Best Ping Pong Rubbers
Before we move on to discussing ping pong paddle rubbers, we have compiled a list of the best ping pong rubbers in the market along with offering a bit of a review on each one!
Our Rating: 4.9/5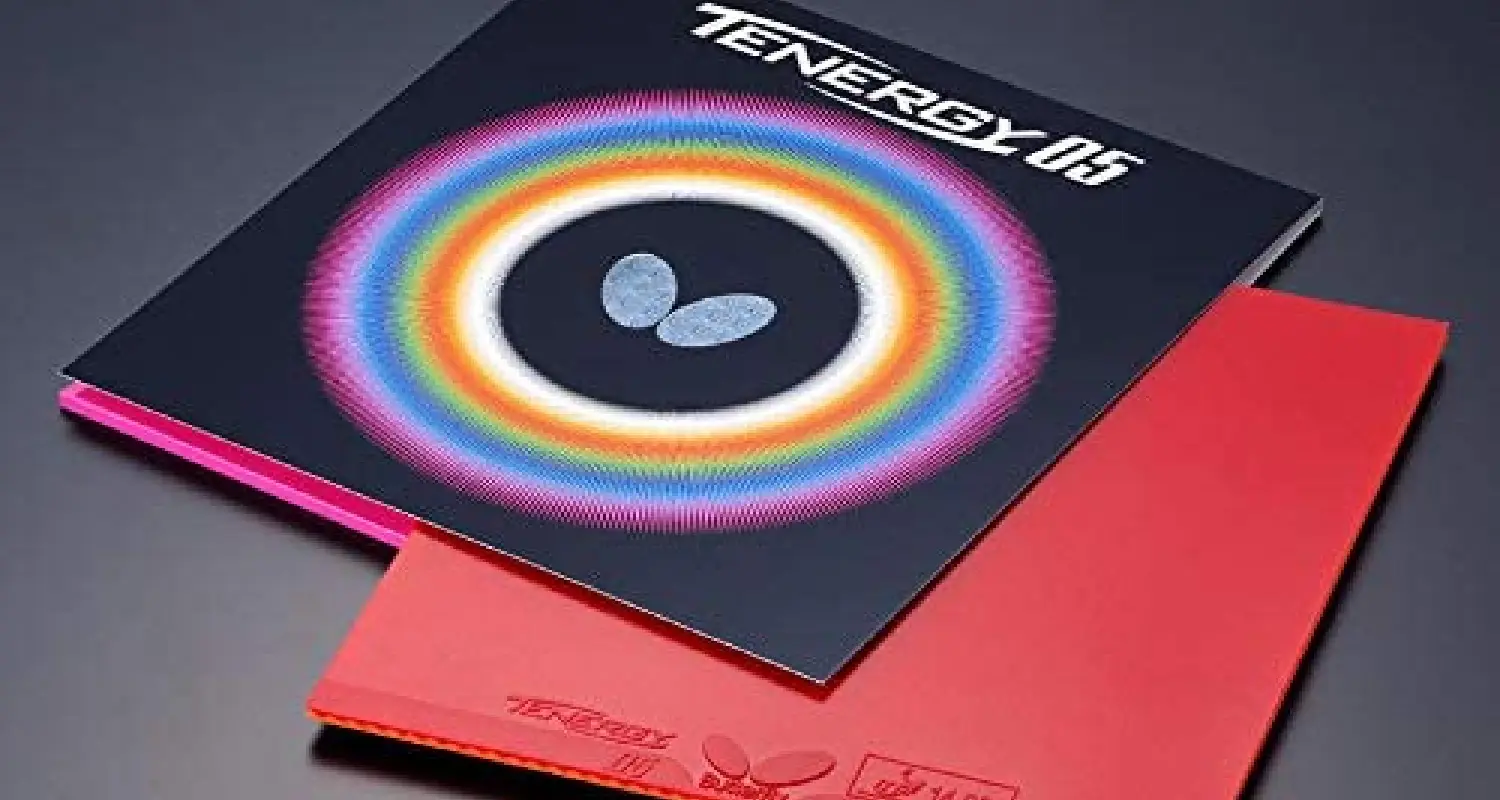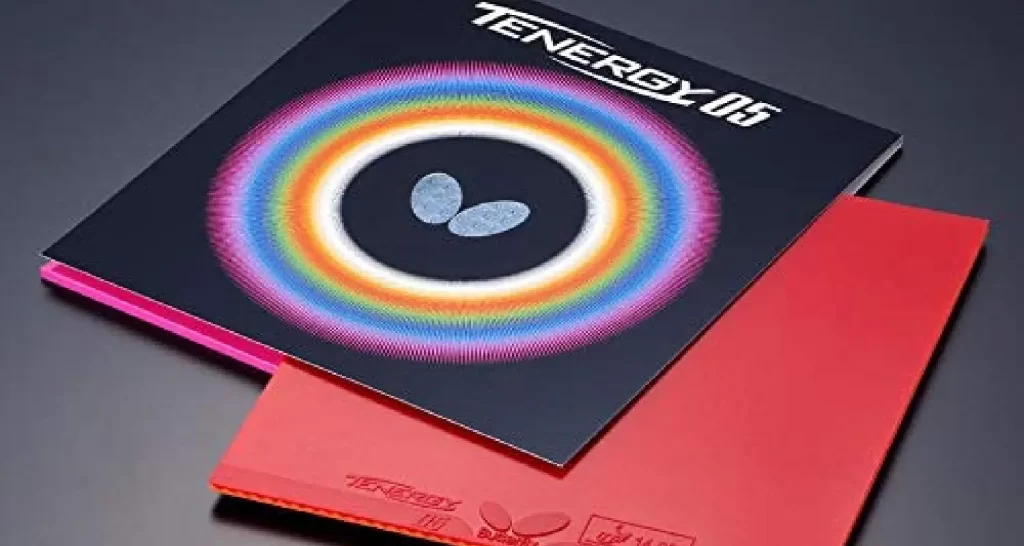 The Butterfly Tenergy 05 is one of the best table tennis rubbers you can buy. We recommend it highly and there is a lot to like about it. It is highly endorsed by professionals and players all around the globe and for good reasons!
It uses the special "spring sponge" technology allowing the user to generate lots of spin. Favorable for topspin generation and forehand usage, the Tenergy 05 suits all players that have an offensive playing style. Butterfly has released the Tenergy 05 in multiple different variations such as the FX and the Hard.
Our Rating: 4.8/5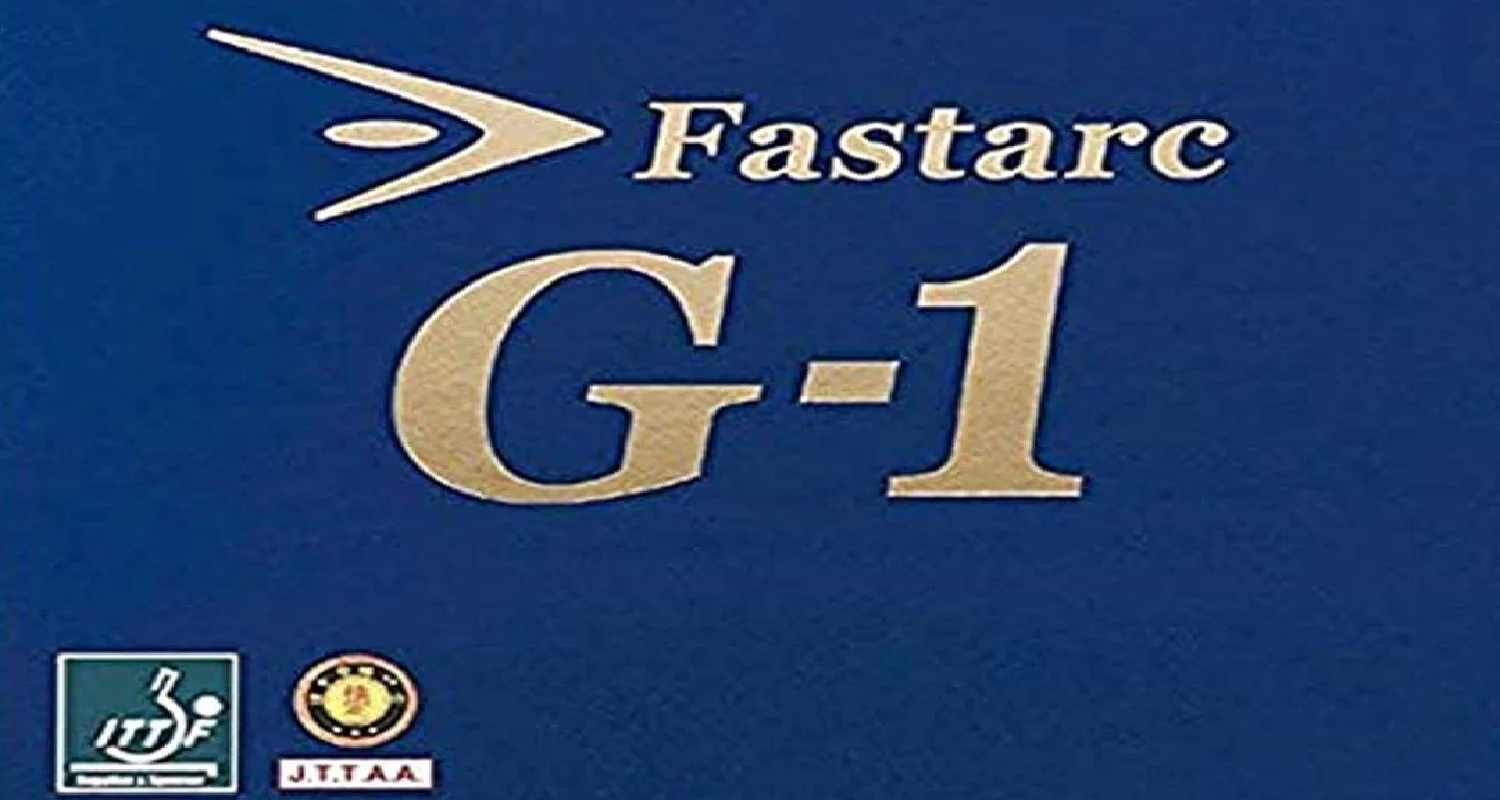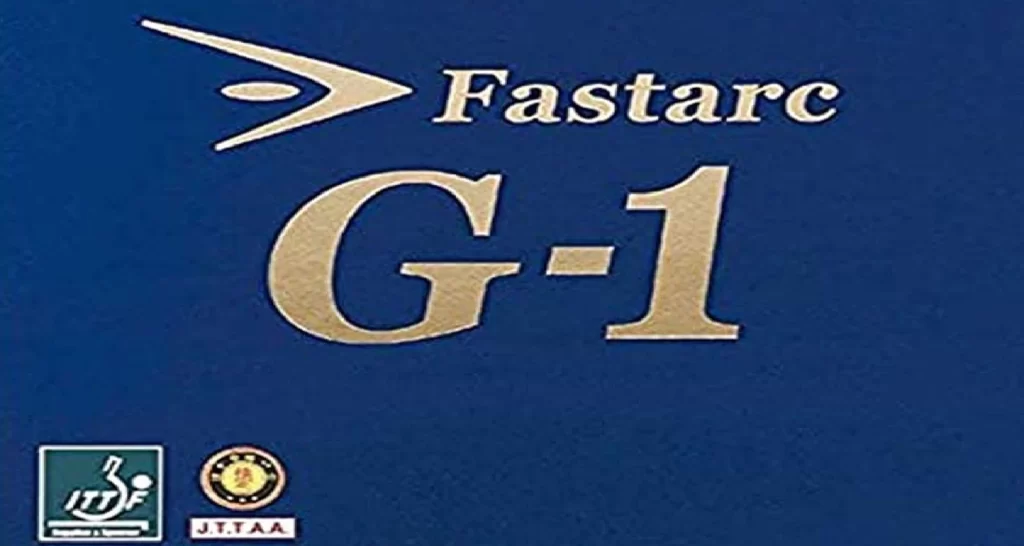 This is among the best rubbers that we have tested. Nittaku Fastarc G-1 has everything from supreme quality, excellent performance, durability, and great value for money. We were thoroughly impressed by this rubber's grip and spin capabilities.
This is an ITTF-approved rubber, so it is meant to be used by professionals. You can use this rubber close to the table, mid-distance, or far from it. Nittaku Fastarc G-1 ping pong rubber has an ideal balance of power and control, and this might be what makes it a top-selling rubber.
Even with consistent use, this rubber can last for at least two years, without losing its shape or tackiness. The only major con is that it takes some time to break in since it's very hard. This might result in requiring a lot of arm movement to swing the blade.
Our Rating: 4.5/5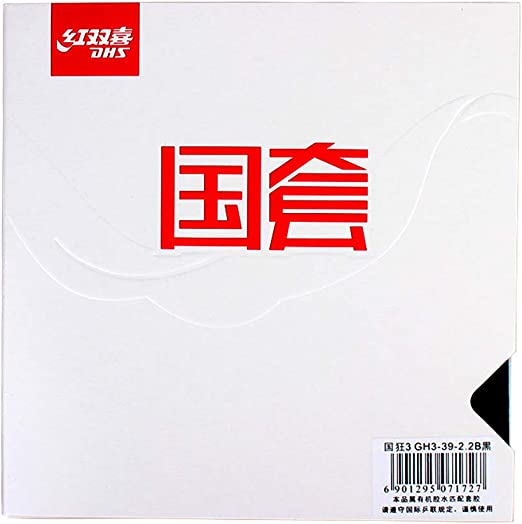 DHS Hurricane 3 National is the latest addition in the groundbreaking Hurricane series used by many Chinese national table tennis players. This is a limited-edition rubber, rated allround+ and delivers tournament-level quality. Players with an offensive style can also use this rubber by pairing it with an offensive blade.
This rubber has a very tacky top sheet, resulting in a killer spin. Another selling point of this rubber is the ideal balance of speed and control. This rubber is slower than most high-end rubbers on the market, but it does make up for it with its enormous control.
We also love DHS Hurricane 3 National table tennis rubber for its great price-performance rotation. The only major problem that we observed was bad quality control on part of DHS since so many players reported having rubbers with a variety of properties that do not correspond to the official description.
Our Rating: 4.0/5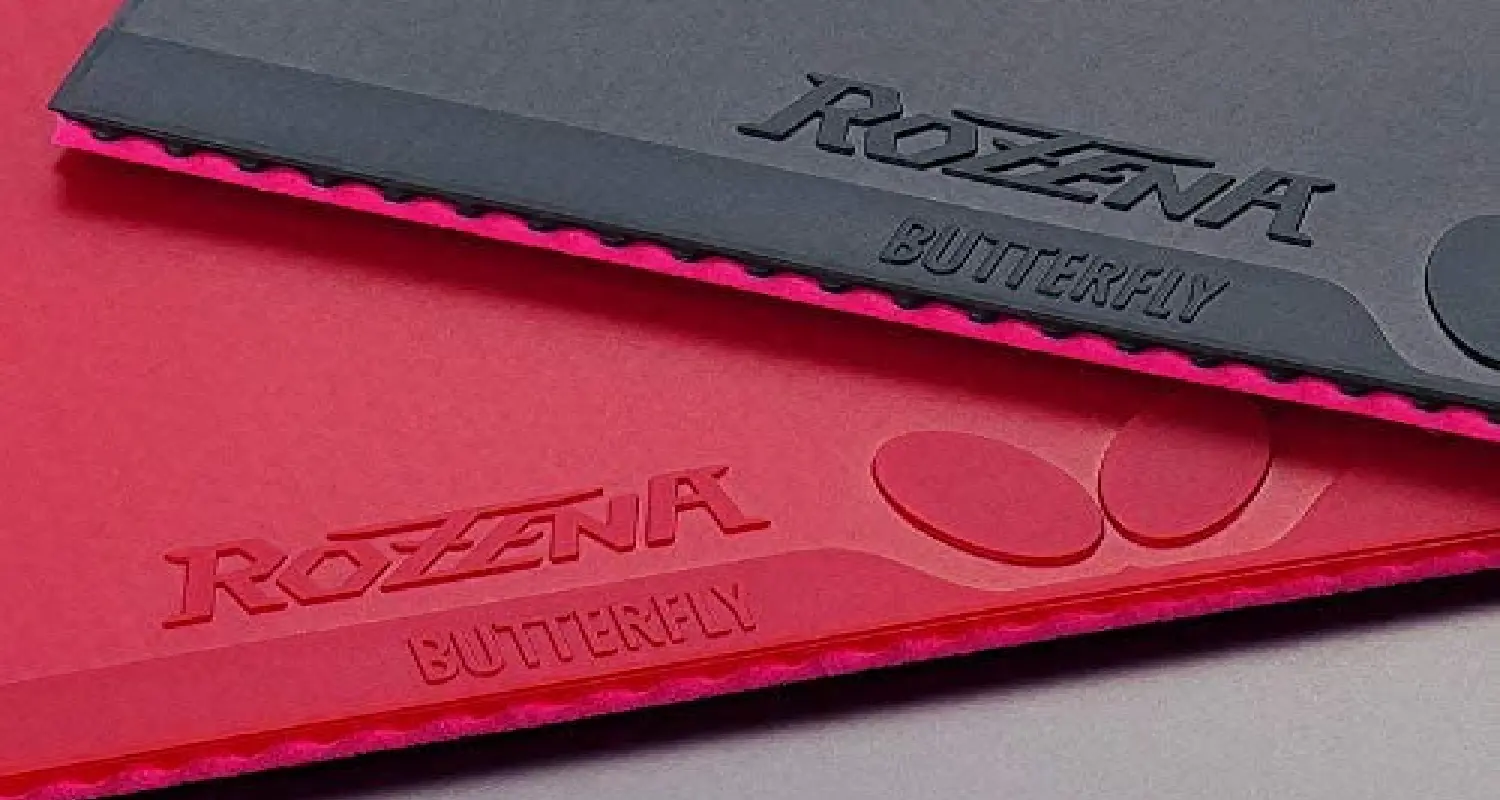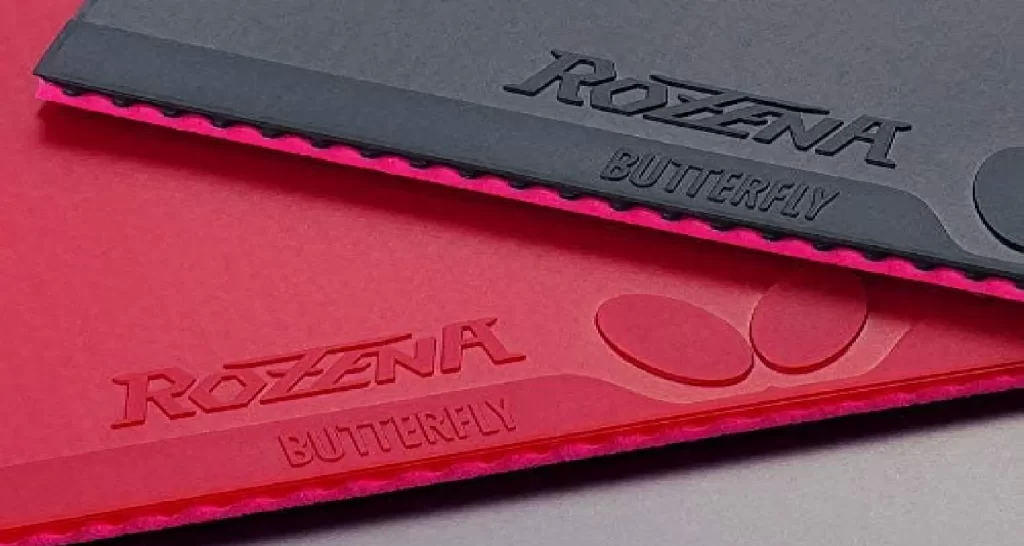 Butterfly Rozena table tennis rubber is best for intermediate players looking forward to training with a high-end rubber that is not too overwhelming. Butterfly Rozena features a controlled speed and spin to assist the developing table tennis enthusiast.
The top sheet is less responsive to spin than other Rubbers, also helping with flawless blocking. It allows decent speed generation and a moderate speed too. This rubber is also way less expensive than other Butterfly rubbers, such as the Tenergy 05.
In terms of construction, it doesn't disappoint. Rozena is not suitable for professional table tennis players, as it doesn't really have one shining quality. Although this rubber does what it says, it has no 'one' aspect that would make it stand apart.
Our Rating: 4.8/5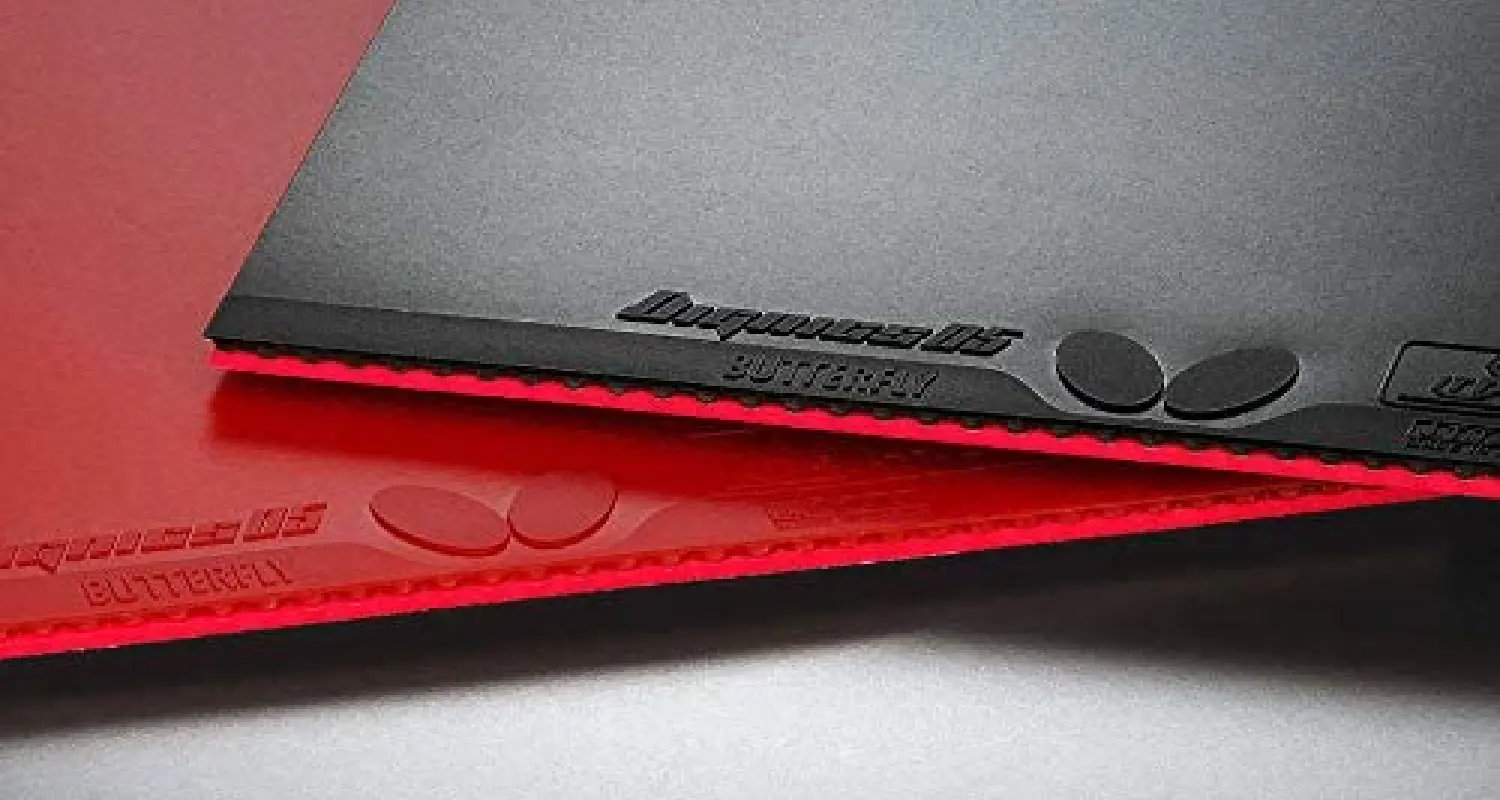 An expensive and top-of-the-line option, the Butterfly Dignics 05 is not everyone's cup of tea. Until and unless you are a top professional, we do not recommend opting for this fiery rubber! The engineering of the Dignics 05 was done with a lot of precision and they used the same inverted pimples as the Tenergy 05, however, the difference was in the "advanced" spring sponge technology.
You experience the catapult effect to its maximum, with the Dignics 05, and it is ideal for players that like keeping their opponents on the backfoot by playing a range of attacking shots. The durability is one of our favorite features of the Dignics 05, as it will stay with you for a long, long time. If you have an offensive playing style and you can afford to spend big money on rubber, then it makes a lot of sense to buy the Dignics 05.
Our Rating: 4.5/5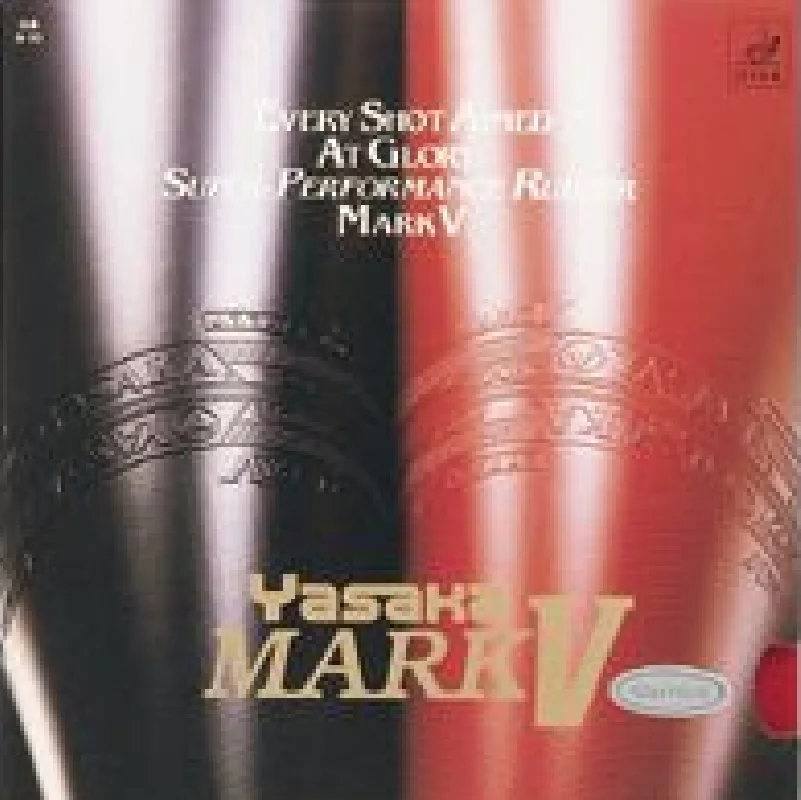 The Yasaka Mark V has been around for more than three decades, now. This does not mean that it has lost its value over time, if anything, it has only gained more accolades and positive reviews from all across the globe. Most beginners looking to make careers in ping pong opt for the Yasaka Mark V and it has been the starting point for many big players, today.
It is highly durable and perfect for beginners as it is not overly fast. However, you can buy the thicker version of the Mark V if you want attacking gameplay.
Our Rating: 4.8/5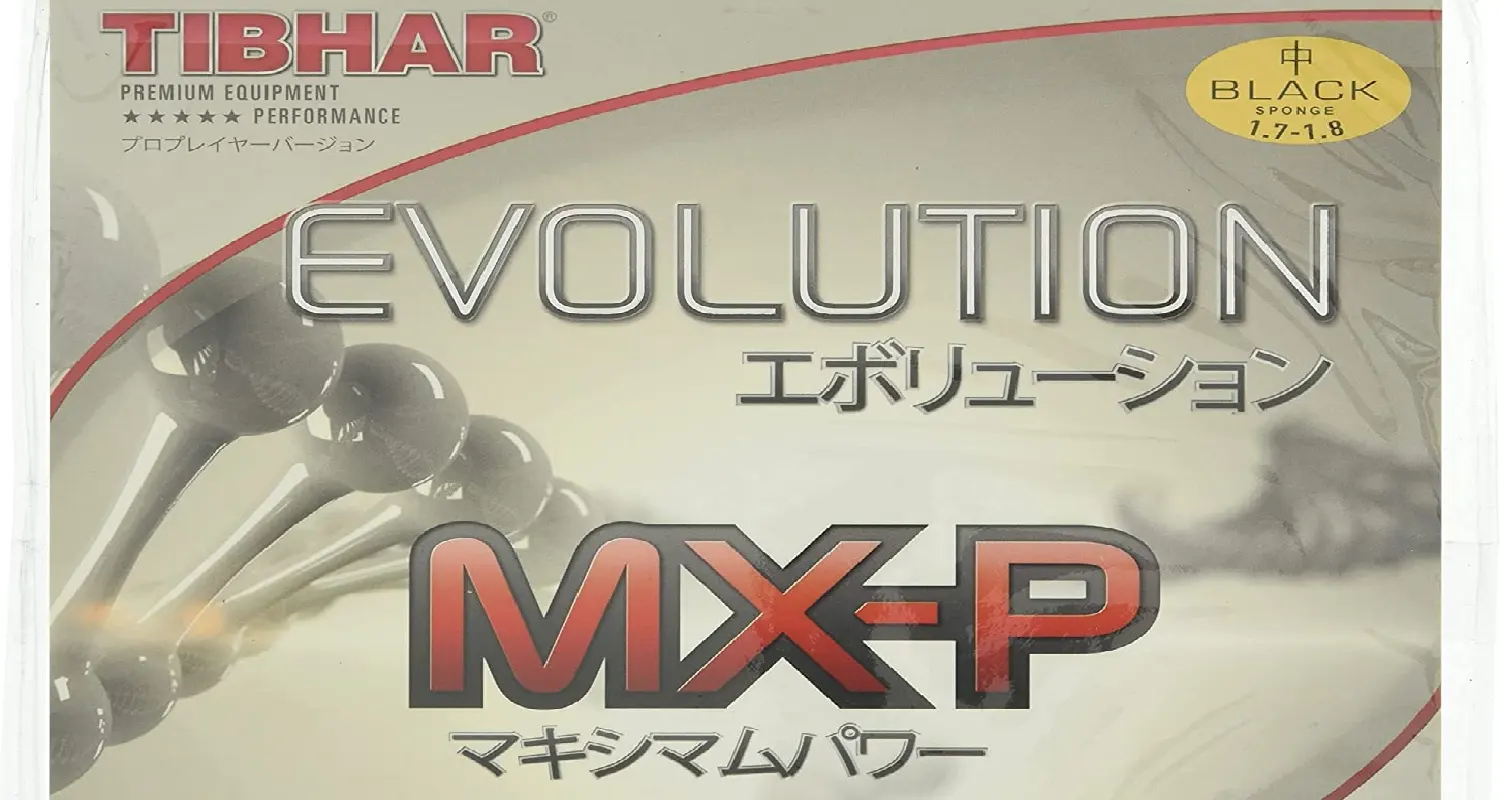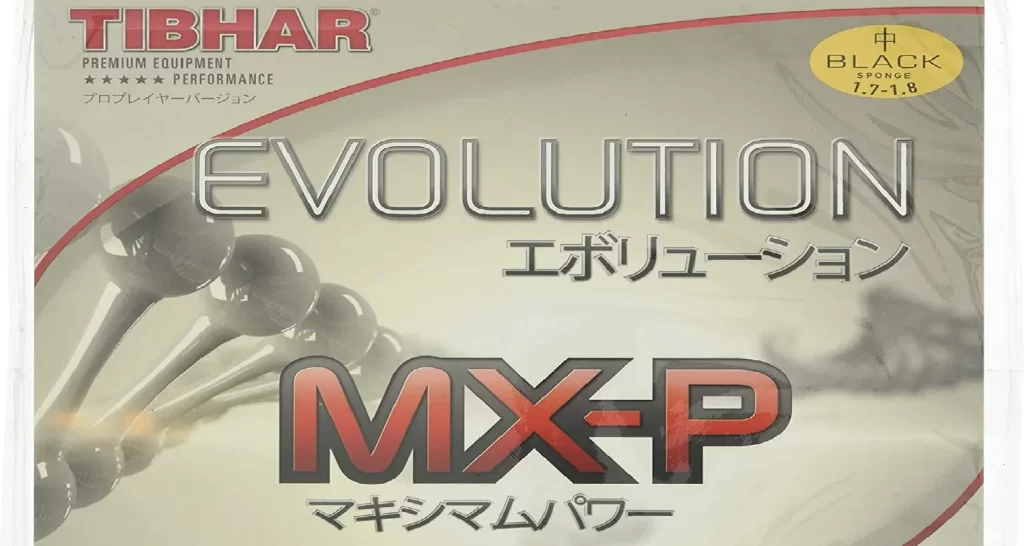 The MX-P is one of the models of the Tibhar Evolution series, and it is a quick ping pong rubber with offers control, as well. It is quite difficult to find that kind of combination, so we consider ourselves lucky that we managed to find a rubber that accommodates both strengths, making it a favorite of many players.
It also comes in multiple variations that focus on greater spin or offer the chance to play with a stronger sponge. The MX-P makes for a fantastic investment and the only downside has been the durability factor, but one can overlook it, as long as you have a great experience playing with it.
Our Rating: 4.8/5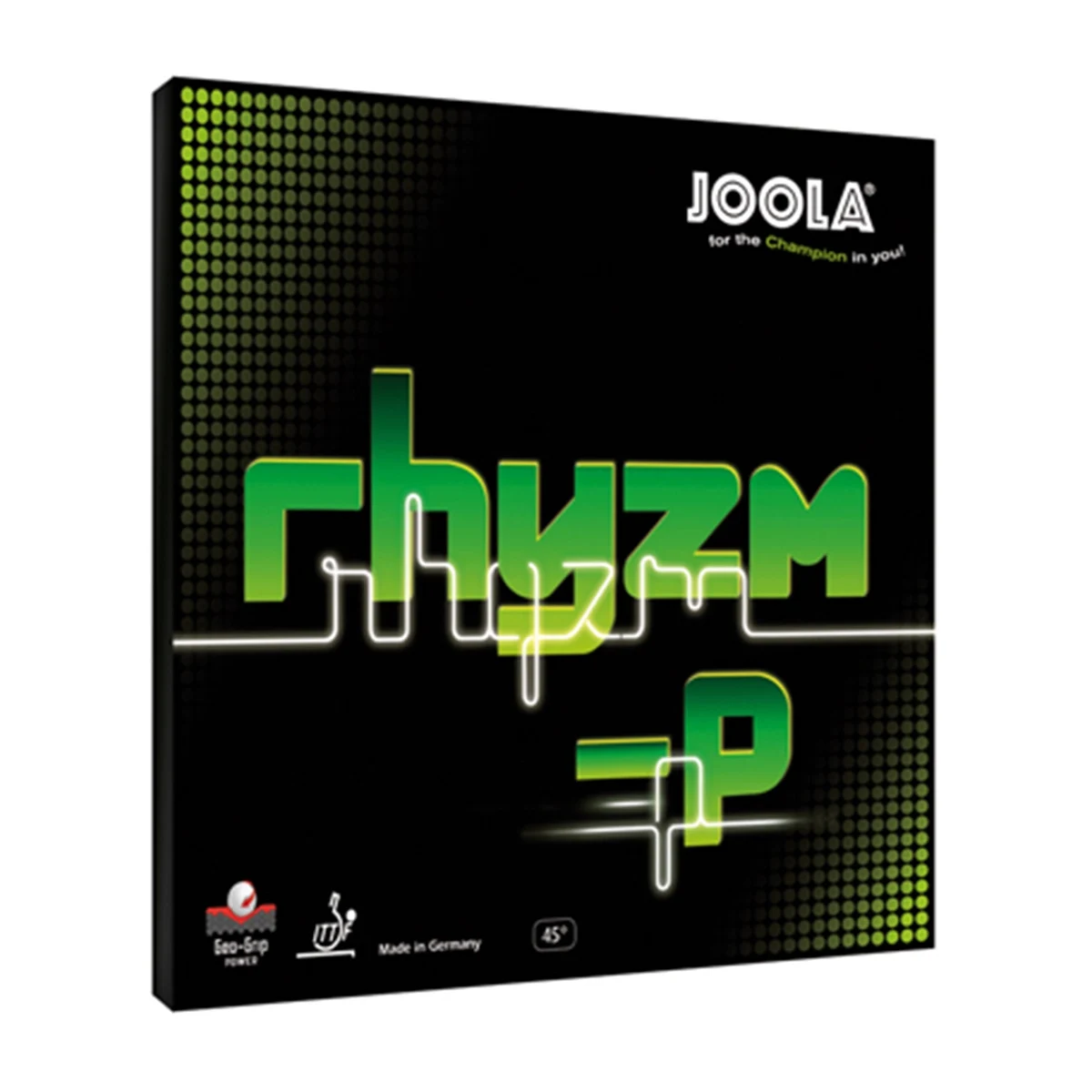 This is one of our favorite replacements on the list because of the reviews it generated from our team. Some players playing with the Rhyzm-P were of the view that it is extremely fast. They were not wrong, but at the same time, others claimed that it offers better control and hence the Rhyzm-P can be considered a decent option for beginners. They were not wrong, either…
In addition to its raving reviews, the durability of the Rhyzm-P is amazing! We know that some players prefer buying from "famous" ping pong brands, and if you are a JOOLA user, this is one of the best table tennis rubbers out there!
Our Rating: 4.7/5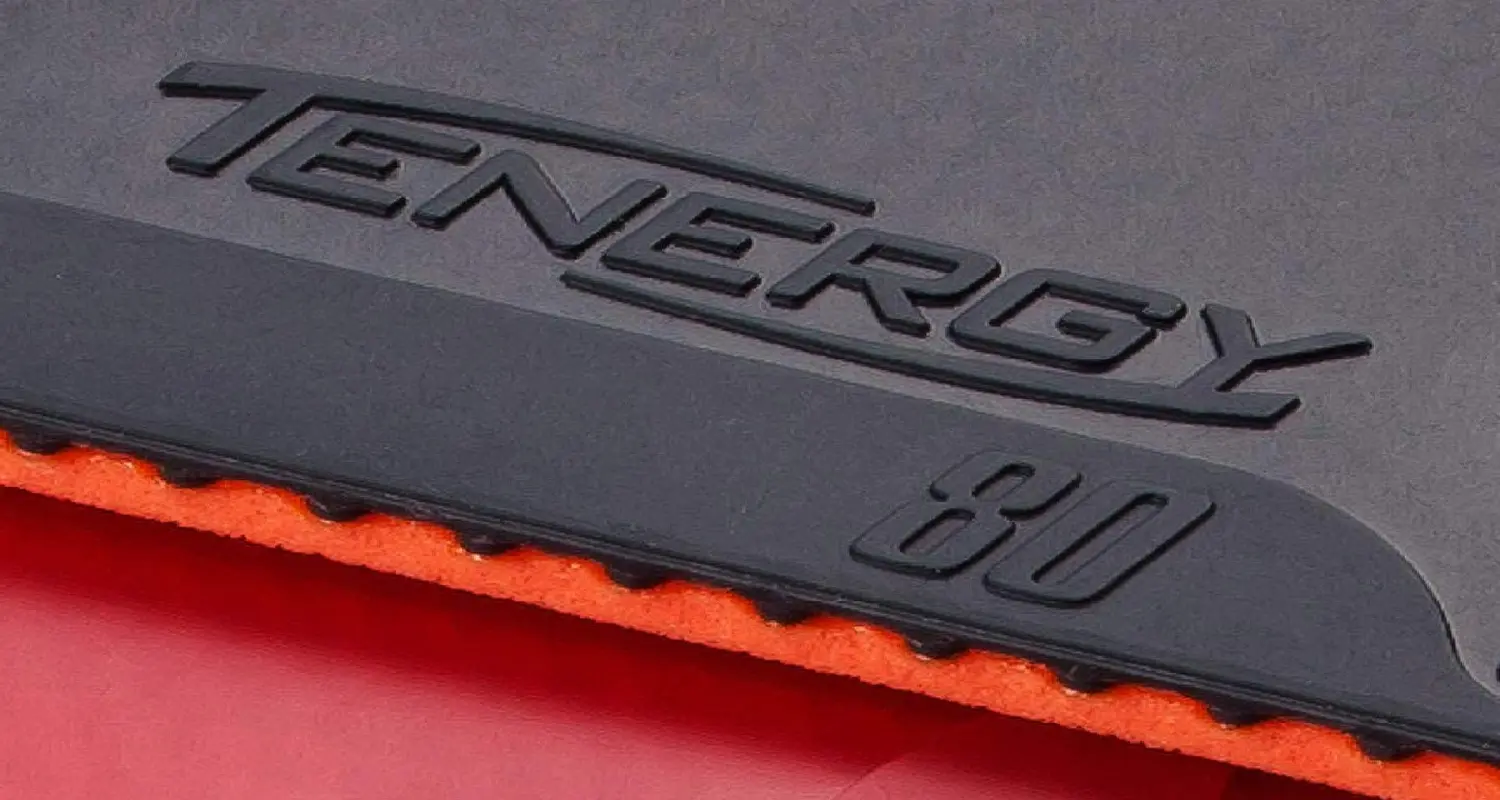 Butterfly Tenergy 80 ping pong rubber is the third addition in the Tenergy series, and promises better quality, speed, and spin than its predecessors. Used by table tennis stars like Zhang Jike, this rubber features high tension, paired with the Butterfly's signature Spring Sponge X.
This rubber has incredible spin-generation capabilities, due to the tacky top sheet with a pimples-in surface and flexible sponge. The catapult effect in Tenergy 80 is another selling point that provides destructive power, without requiring a massive arm movement.
Tenergy 80 also works for both allround and offensive players who have a certain level of technique. The only con that we noticed was the high price. We believe that you can find alternatives with a similar performance at a fraction of this rubber's price.
Our Rating: 4.5/5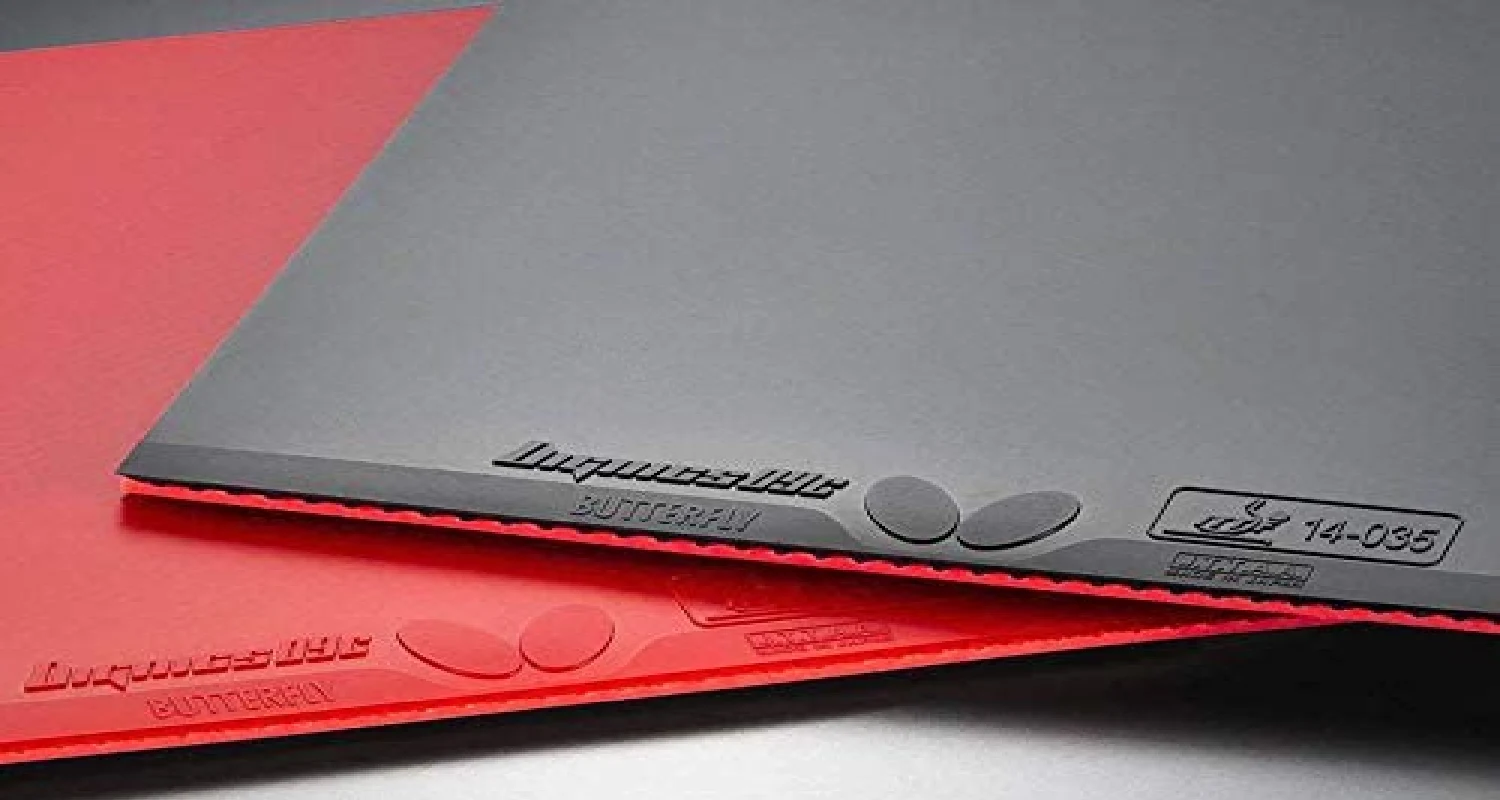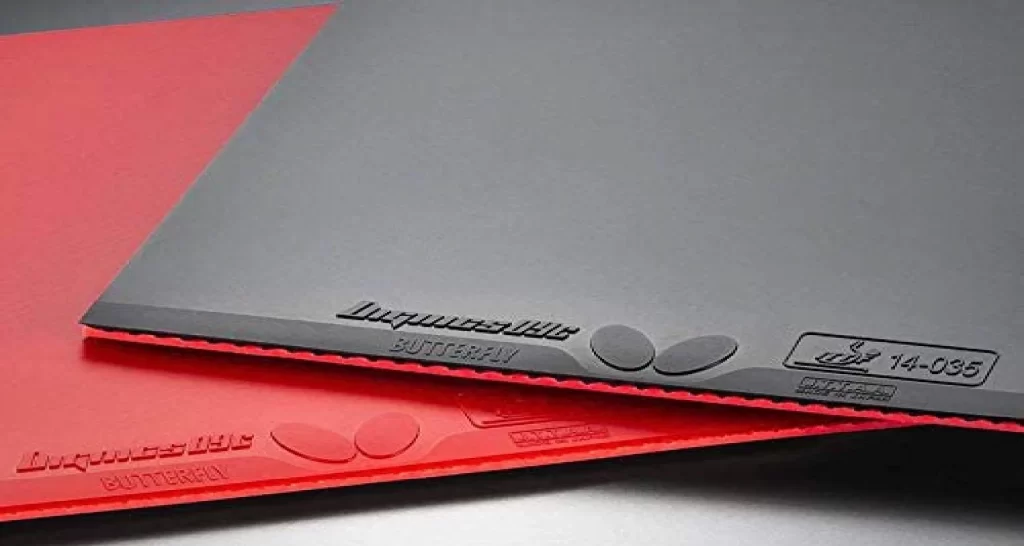 Butterfly has created the benchmark for table tennis rubbers, and this one is not an exception. The DIGNICS 09C is an adhesive, high-reaction rubber. The tacky, pimples-in surface really helps with topspin due to high rotation and reaction.
Butterfly DIGNICS 09C ping pong rubber comes in three different thickness variations: 1.9mm and 2.1m, so you can choose if you want to go for a faster rubber as thickness is equivalent to speed.
This rubber allows a variety of techniques including a strategic topspin drive and a hurricane aggressive game. Coming from Butterfly, this rubber is also very durable and stays tacky for a long time.
This rubber is heavy, especially if you go for the thicker version, which can make it difficult to control and you require a lot of arm movement to execute the right shot. We also found this rubber to be very expensive, and we recommend looking for better alternatives at a cheaper price.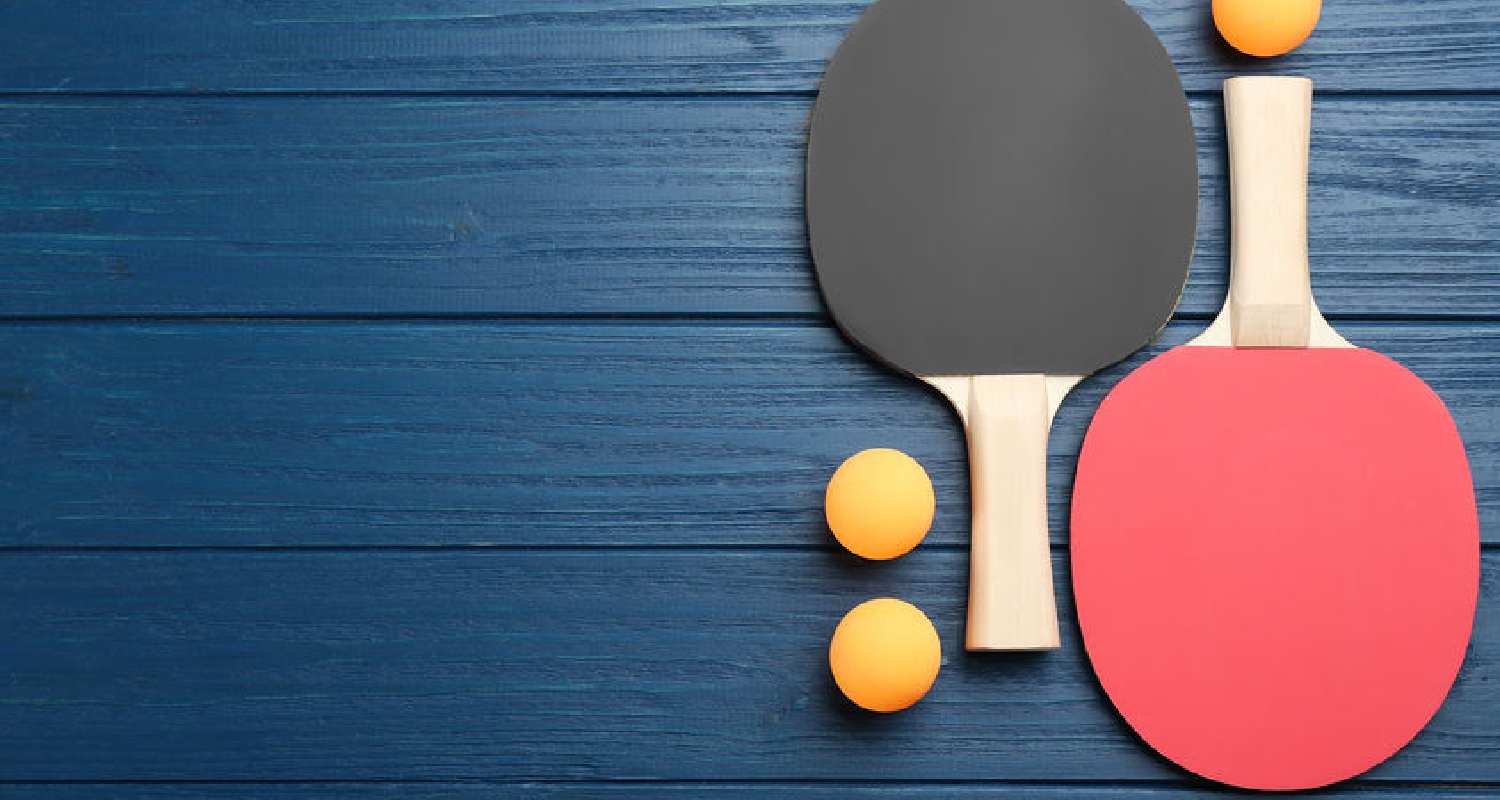 What is Ping Pong Rubber?
Ping Pong rubbers are the rubber surface of your ping pong paddle. It is the segment of the bat that impacts the ball with every stroke you play. Initially used in 1901 on a racket, however, they were most commonly seen in the 1950s when players added a sheet of sponge between the rubber top sheet and the wood blade.
In the contemporary table tennis world, when we talk about ping pong rubber, we are often usually referring to the amalgamation of the sponge and the rubber top sheet. Mostly they are available already stuck together but if you want, you can purchase them separately.
How Does It Work?
The rubber leaves a great influence on the speed of the ball when you hit it. It either absorbs or reduces the ball's speed, slowing down your rival's attacks or even assisting you in going on the offensive side by introducing more power to play shots with speed.
Moreover, it also has a colossal impact on how many spins you can place on the ball. The improved stickiness (the tackiness) of the rubber allows the ball to maintain contact for a longer period (the dwell time). Consequently, this enables you to generate different kinds of spin.
In short, it is the kind of rubber you use that will determine how the table tennis ball is going to behave after you hit it.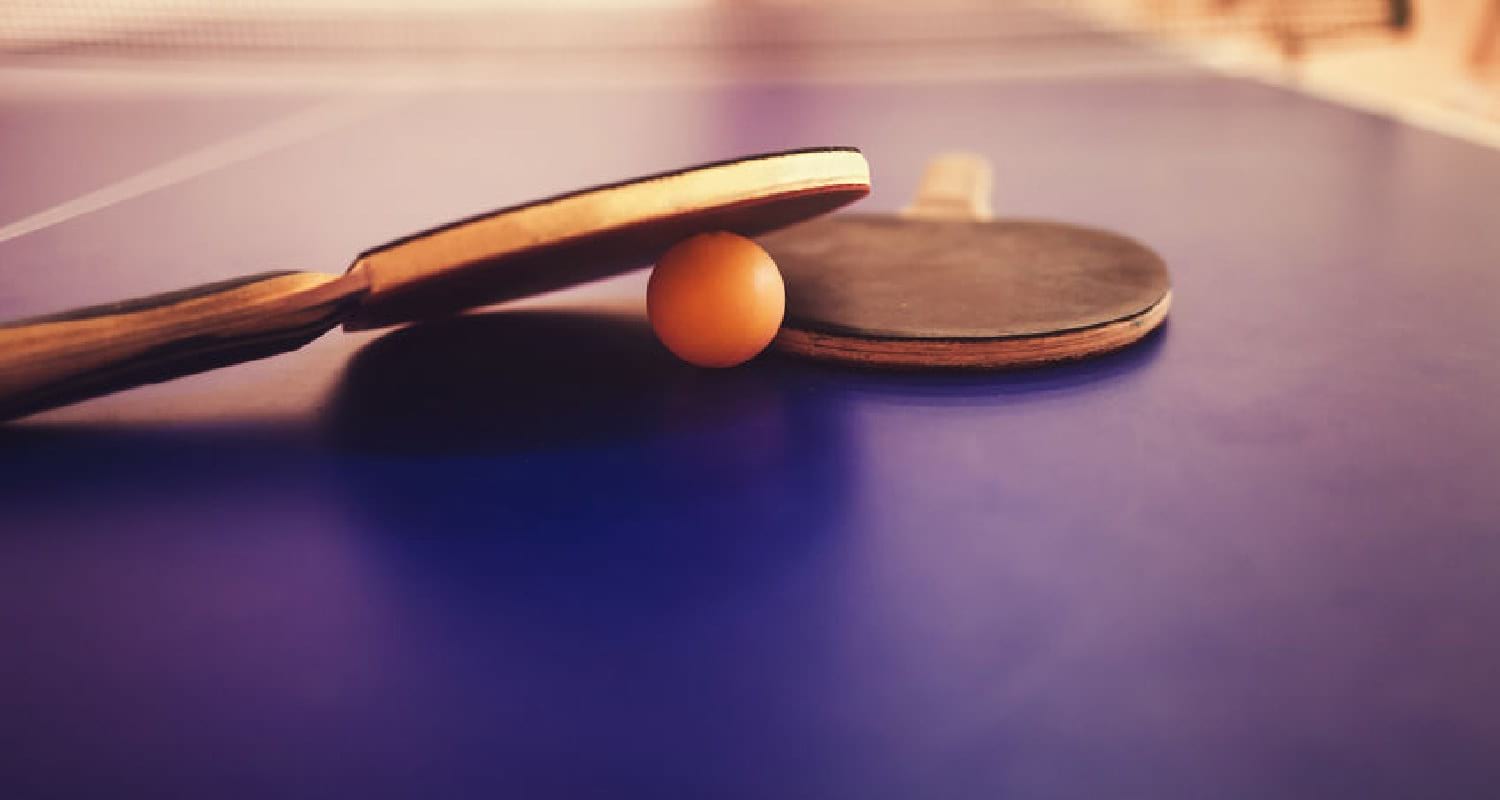 What is Table Tennis Rubber Made Of?
There are two main parts of a ping pong rubber, however, there are multiple variations when it comes to thickness and tackiness or different types of pimples. We will break down each part for you and will see how it affects the ball and what kind of player should go for it.
The Sponge
When people talk about table tennis rubber, it is not only about the outer red and black top-sheet but also the sponge that is between the rubber and the blade. The most general rule in this regard is: thicker the sponge layer is, the faster and powerful the ball bounces. Similarly, if the sponge layer is thin, it will give you a controlled and slow bounce.
The ideal thickness of the sponge layer varies from 1mm to 2.5mm. Offensive players prefer playing with a thicker layer of sponge (over 2.0mm) as this gives them more power when it causes the ball to ping off the bat faster than ever.
On the other hand, defensive players opt for a thinner sponge to slow down the ball. For beginners or all-rounders, we would suggest using a bat with sponge thickness that varies from 1.5 to 1.9mm as it will give you increased control over your shots.
The Rubber Top Sheet
Laying on top of the sponge layer, we have the rubber top sheet. Usually, this comes in red or black hues, however, you can get it customized. It has got pimples on it.
The Pips (Pips)
All ping pong rubbers have pips (also known as pimples) on them. These are tiny nubs of rubber that are pointing outwards or inwards from the flat surface of the rubber background. Pimples allow the rubber to be more responsive while decreasing the surface area that comes in contact with the ball.
Ping Pong Rubber Types – Texture of the Paddle
The texture of the paddle refers to the surface of the rubber that comes in contact with the ball. There are many different types of rubber textures, and all of them have a different impact on the gameplay.
You will notice that most of the rubber sheets have ratings of spin, speed, and control. A speed range below 50 indicates very good control. 50-70 is a decent all-around range and anything above 70 is considered fast for offensive play. Mostly, the preferred rubber top sheets are the ones that are smoothly inverted and sticky.
Pips Out
Pips out rubber indicate the little nubs on the surface of the rubber. Used mainly for greater control and defensive play, there are a couple of variants of the pips-out rubber:
1) Short Pips
The size of the pips out is short on these pips. These are ideally made for players that have close-to-the-table gameplay and base their game on the reactive approach. They also produce very little spin and can also absorb a lot of spin from the opponent, although it is not ideal for offensive players.
2) Long Pips
As the same suggests, the nubs on the surface of the long pips are bigger and offer a greater defensive playing style. You can use it for reversing the spin of the opponent and can bring about a lot of unpredictability in the spin generation as a result. This is a superb option for players that prefer control over speed and spin, and consequently, it is not the weapon of choice for attack-minded players.
Pips In or Inverted
Pips in rubbers are also called inverted rubbers and they are the most commonly used rubber in the world of table tennis. They are most used for attacking gameplay because of their smooth surface allowing for the maximum generation of spin, as well. It is considered to be the modern rubber of today's tennis, as the game has changed considerably.
Anti-Spin
There is another form of surface rubber that is a little too smooth. It is known as the anti-spin rubber which as its name suggests, cancels out spin. While the anti-spin is not as effective as long pips, it is quite easy to use. Anti-spin is generally used as a defensive rubber to slow down the pace and spin of play.
Tacky Rubber
Tackiness is the characteristic of the "stickiness" of a rubber. The tackier the rubber is, the slower your shots will be and vice-versa. There is a large variety of tacky and similarly, non-tacky rubbers to choose from. It's important to keep your racquet clean, as tacky rubbers tend to collect dust and grime over time.
How to Choose Ping Pong Rubber? What to Look For?
While we have taken a detailed look into all the different kinds of rubbers available, we should also mention some of the things you need to look for, before buying a rubber.
To buy the best ping pong rubber for your game, you should look at these things:
ITTF Authorized
If you regularly play in tournaments, and you are looking for something by-the-book, we prefer buying rubbers that are ITTF approved. The approval of ITTF can make for a standard quality of rubber and that can improve your game in the long run. You will also not be allowed to participate in an ITTF tournament if you do not have an ITTF approved rubber.
Fits Your Style
Some players opt for pips-out for more direct and faster shots. While others may choose long pips on one side which results in imparting the knuckleball effect and reversing the opponent's spin. A tiny percentage of players choose an anti-spin rubber for defense which also results in reversing the opponent's spin. Anti-spin and long pips are usually used for access control against spinning serves and loops.
This shows the importance of buying the rubber that suits your playing style, so make sure your decision is clever and well-calculated!
Colors
Colors are only used to distinguish the two different sides of the paddle. Since 1986, the official rules have been changed to ensure fair play, by forcing all players to have one of the sides of the rubber be bright red and the other one be black.
A lot of people, before this rule was introduced, were using the same color on both sides and using different kinds of rubber materials, which made it very tough to predict the shot. So, this rule was introduced and the rubber was supposed to be black on one side and red on the other.
As of 2019, though, ITTF has changed the rule slightly. The new rule states that one side of the paddle has to be black, while the other one does not have to be bright red, it can be any color, as long as it is also bright.
Thickness – Ideal Rubber Thickness
As discussed above, sponge thickness is responsible for overall rubber speed and control, so your decision on the choice of the rubber needs to consider the thickness of the rubber, as well. Thinner the sponge, the more control you have, and the thicker the sponge, the faster it is. However, the thickness of the sponge cannot be more than 4mm or 0.16 inches, as per the regulations.
Speed
Do you want a rubber that generates more speed, or do you want a rubber that will slow the game down? Some players prefer control over speed, others believe that speed is the answer to everything. Beginners are advised to start with slower rubbers to maximize control over their shots.
This is another important consideration because a highly-attacking player will struggle if he chooses a relatively slower rubber. Similarly, someone who banks on reactive shots and plays defensive, will not benefit from a rubber generating greater speed.
Frequently Asked Questions
We take a shot at some of the burning questions that people have regarding ping pong rubbers.
What is the Most Popular Table Tennis Rubber?
The most commonly used table tennis rubber of the past was the Butterfly Sriver. Recently, however, the Tibhar Evolution MX-P has been a players' favorite, along with the DHS Hurricane 3. Top of the list, and by far the most popular ping pong rubber has to be the Butterfly Tenergy 05.
How to Increase Speed of Your Table Tennis Rubber?
One of the best ways of increasing the speed of your table tennis rubber is using speed glue. However, you should be aware that speed glue was banned by ITTF in 2007 so if you want tips for a professional tournament, then this will not do you any good.
Apart from that, you can try a thicker sponge or use inverted rubbers by replacing the rubber that you have.
What is the Fastest Table Tennis Rubber?
This is down to preference and interpretations of players. There can be no definitive answer to this question, so I will list down some of the fastest table tennis rubbers.
The Tibhar Evolution MX-P generates an insane amount of speed. Similarly, the Donic Bluestorm Turbo Z1 is another beast! Recently, the JOOLA DYNARYZ AGR was reviewed by many fans and professionals and they believe it is the fastest rubber of all time. The Fortissimo by Killerspin is another decent shout!
Conclusion
The rubber influences and has the potential to change the game, quite a bit. You should do a lot of research and read plenty of reviews, and if you have the budget, buy a couple of options, practice with them, before settling on a ping pong rubber. There are so many options out there, that it becomes tough to identify the best table tennis rubber possible.
Our biggest advice would be to buy the rubber that suits your gameplay in the best manner. Play to your strengths rather than focusing on your opponents' weaknesses!