Rivals are a blessing, according to many athletes. They push your strengths; they allow you to hit the heights in a way that no one else can do.
This is what we find even in the world of table tennis, yes there are many fabulous rivalries amongst players but one of the biggest rivalries in table tennis is between the Tibhar Evolution MX-P and Butterfly Tenergy 05.
Let us take a look at how the Tibhar Evolution MX-P compares to the famous Tenergy 05, and if it is worth the hype, it has garnered over the years.
Tibhar Evolution MX-P Specifications
Our Rating: 4.9/5.0
Speed: 9.5
Spin: 9.3
Control: 8.0
Gears: 8.7
Consistency: 9.3
Durability: 7.7
Tackiness: 2.5
Weight: 6.6
Sponge Hardness: 6.8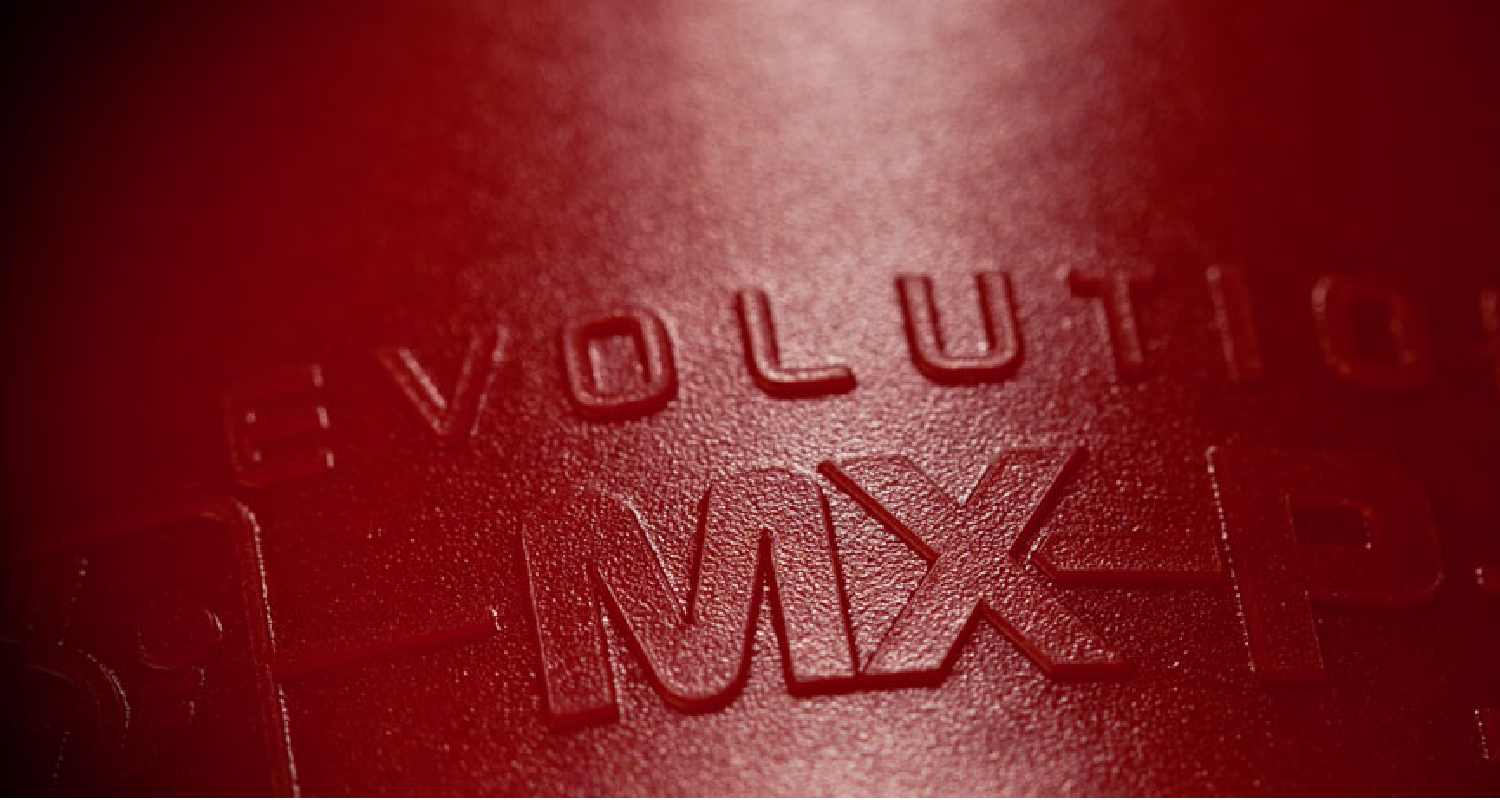 What to Expect?
Despite being released nearly 10 years ago, it is still proving to be a difficult rubber to knock off the top spot. However, what can you expect from the brilliant Tibhar Evolution MX-P, and what makes it so special?
Elite Construction
Tibhar's MX-P was marketed as the quickest and most dynamic rubber in the Evolution series when it was first released, and it has a Pro-Tension top sheet for a powerful spin, which supports these market claims.
Its speed is primarily due to its pimple-shaped geometry, which enables a far more efficient energy transfer when striking the ball. The underlying power sponge is a brilliant crimson with a medium hardness rating. It is permeable and adaptable.
Top Sheet Grip
There's no disputing that the top sheet is mechanically grabby, but you should believe that even the newest generation of rubbers has exceeded the Evolution MX-P.
Rhyzers, Bluestorms, Rasanters, and even Evolution MX-S & EL-S offer greater top sheet grip to the MX-P, making it easier to generate spin at slow speeds depending on your stroke.
However, this rubber was created before the debut of the poly ball, so it lacks the spin-optimized top sheets you see in modern rubbers, today. Several high-end rubbers have better top sheet grip than the Evolution MX-P by Tibhar, but it is still quite outstanding.
Power Shot Spin
This is the department where Evolution MX-P outperforms modern rubbers such as the Rhyzer 48 and Bluestorm Z1. When you activate the MX-P sponge, it complements the top sheet, which as a result provides extra spin, and keeps the arc very linear.
With all the modern rubbers, you will feel that maintaining the arc and spin at high speeds is insanely difficult, and the quality of the shot suffers as a result.
Having said that, the Tenergy 05 is the finest in this category, and power looping at mid-distance with Tenergy 05 is something truly exceptional and difficult to match, even with the Evolution MX-P.
Throw Angle
This rubber's arc isn't as prominent as that of other rubbers like the Tenergy 05, Nittaku Fastarc G1, or even the Donic Bluefire M1. It has, what we call, a medium arc, but it is admirable on the forehand since it allows you to play the loops to penetrate deeper with increasingly concealed levels of spin.
Hardness & Feel
The feel of the Evolution MX-P is wonderful – I'm fairly sure that's why I keep going back to it after experimenting with various rubbers; it's hard (harder than Tenergy 05, a touch harder than Rhyzer 48, Bluestorm z1), which I enjoy, and it's extremely snappy.
You acquire a feel for the ball. One of the benefits of this rubber is that when you smash it, it creates a fantastic gratifying crack sound, making it feel like a winner before it ever hits the net. This rubber has a unique feel to it, which I like.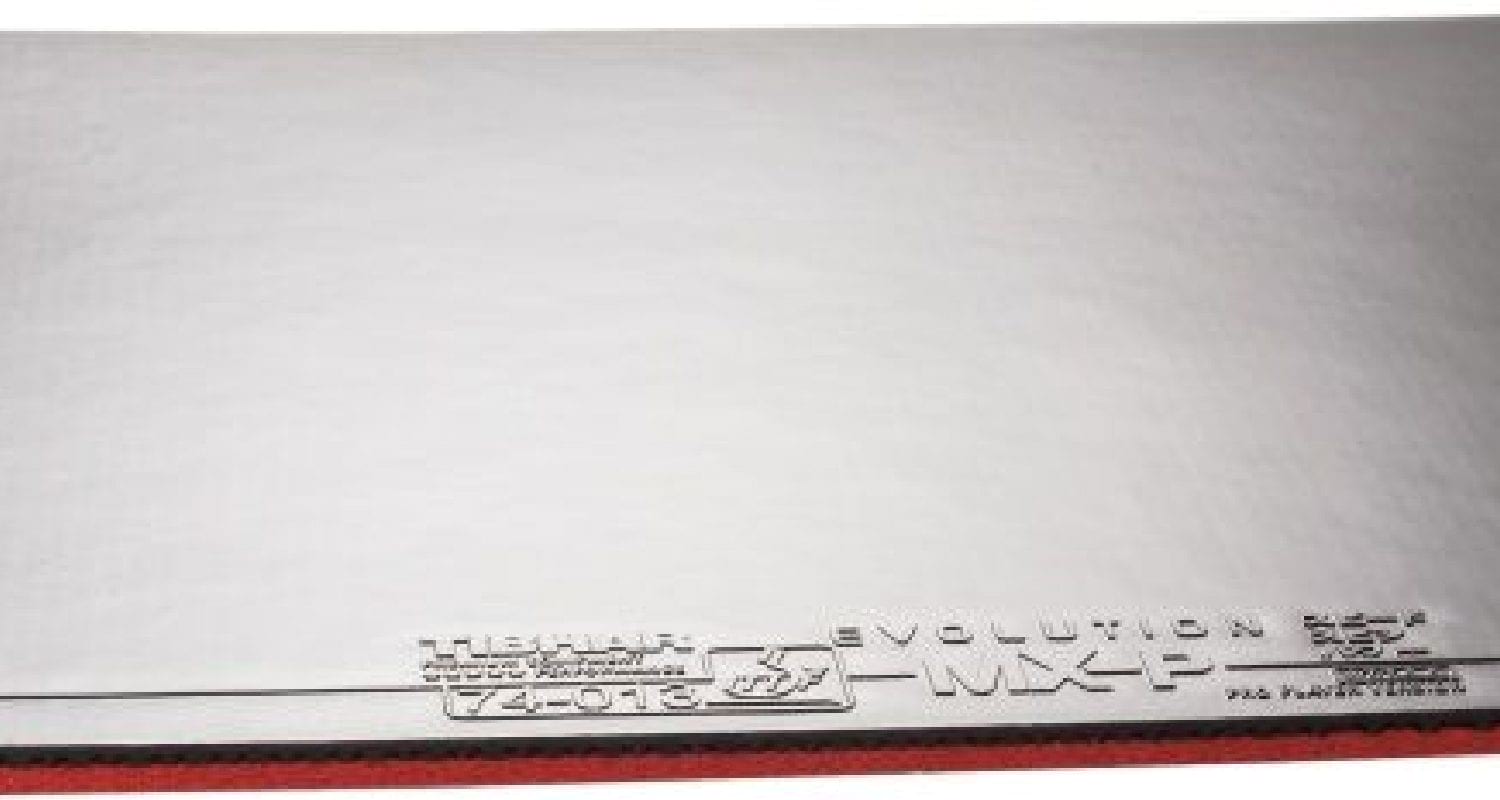 Pros
Insane Speed
The Tibhar Evolution is quick. Prior to the release of the current generation of rubbers, the Evolution MX-P would easily have been the fastest rubber ever created; in fact, even now, only the Rhyzer 48, Bluestorm Z1 & Z1 Turbo, and the fastest Rasanters can top the MX-P in terms of top-end speed.
Tibhar Evolution has a really unique feel to it; you can impart both spin and speed without compromising either, which is unusual in a rubber.
The Evolution MX-P has that elastic feel to it, which means you can produce incredible speed with it close and away from the table depending on how much effort you put into the shot. Tibhar Evolution MX-P will not let you down for speed and even the Tenergy 05 cannot compete.
Incredible Control
This rubber's control is a bit harder at times and the speed of the rubber is proof of this.
However, the linearity is admirable and the sheer number of gears one can access from slow touch strokes to rapid smashes, and how well you can change the speed, makes it a top class table tennis rubber. Here is how it compares in terms of control with the Tenergy 05:
Spin sensitivity — The Evolution MX-P is less sensitive to incoming spin than the Tenergy 05, making it simpler to control and counter strokes.
Linearity — The MX-P delivers its speed in a much more linear manner, making it simpler to reach a wider range of gears than the Tenergy 05.
Feel – The MX-P has a crispier feel, providing you significantly greater feedback on your shots and allowing you to make minor changes if necessary.
Spin Generation
The Evolution MX-P has excellent and high-quality spin generation. Looping with this rubber is effortless, and what you will enjoy the most about it is that there appear to be so many gears you can utilize, allowing you to quickly change the pace of loops while keeping massive quantities of spin.
It features a high-quality top sheet capable of moderate loops up to the fastest loops, all with a tremendous amount of spin.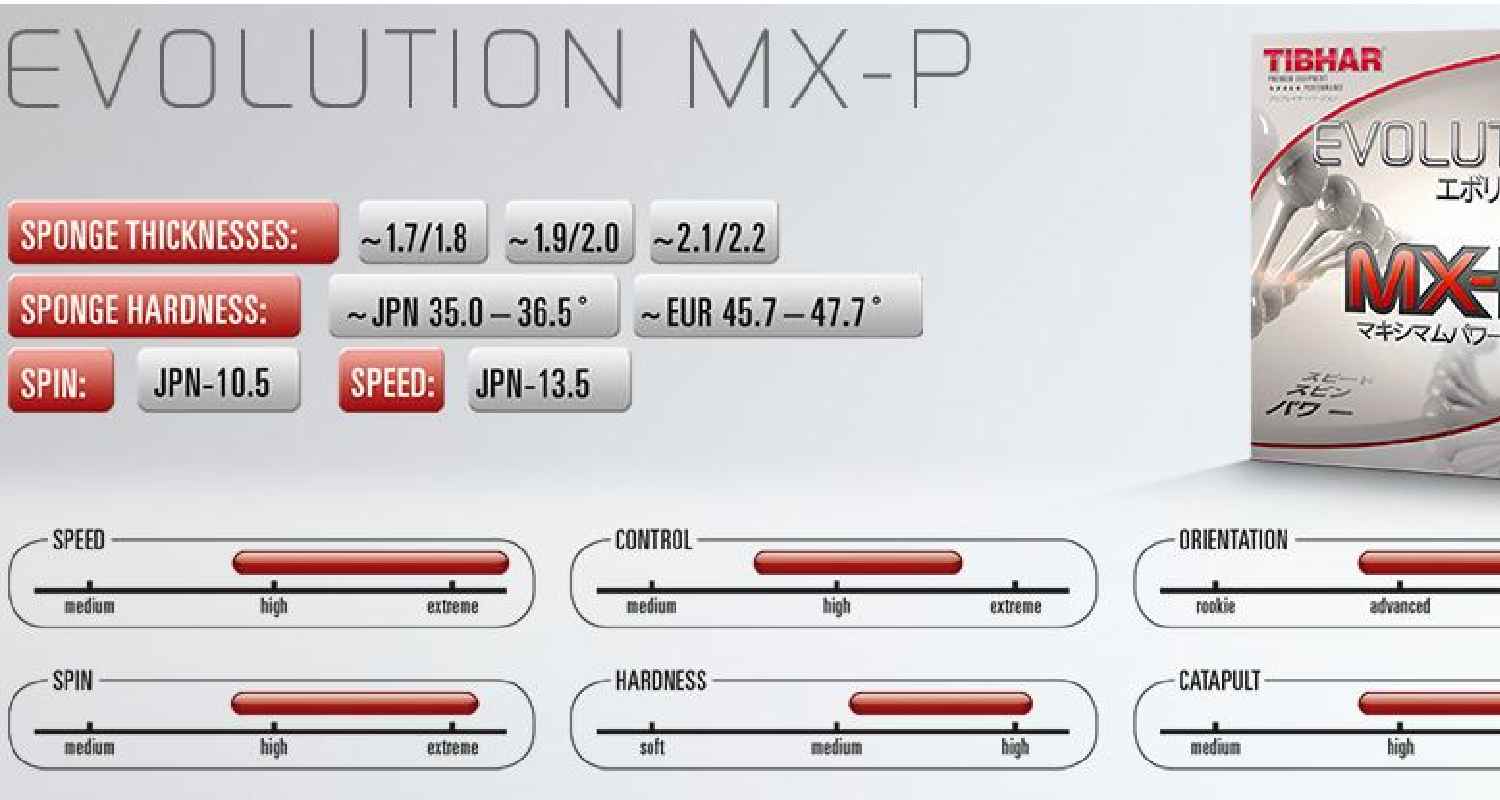 Cons
Durability
The Tibhar Evolution MX-P's durability is mediocre. It lasts around 3-4 months of playing 2-3 times per week, but the major disappointment for me was how the performance went off with time.
It plays differently depending on how old the sheet is. When the rubber becomes old, visibly worn spots appear on the top sheet of the rubber.
When this happens, you have difficulty gripping and it is not as mechanically grabby. Unfortunately, after 5/6 months of usage, this rubber practically becomes useless for attackers because of the drastic reduction in performance.
Our Rating: 4.9/5.0
The Tibhar Evolution MX-P is a fabulous rubber that will elevate your game to the next level. There is a lot to like about it and it compares almost exactly to the Tenergy 05.
We think, if you have been playing consistently for a long time, you should use the Tibhar Evolution MX-P to improve your game, remarkably. We absolutely love the feel, the power and speed you can generate, and of course, the spin generation is incredible.
Conclusion
Conclusively, it makes a lot of sense to go for the Tibhar Evolution MX-P, as it will provide you with the playing experience of the Butterfly Tenergy 05 but for a lot less money.
The features are simply outstanding and the only sticking point has to be the durability of the rubber, which is quite less, as it will only give you around 3-4 months of top-class usage.