A good rubber works in unison with the right paddle; this duo has the potential to truly raise your gaming experience. Rubber provides the appropriate level of friction and grip, enabling the player to execute precise shots. It also lends the right amount of momentum to the ball, allowing more control over it.
In this article, we review one of the top-favorites of professional tennis players' rubber, JOOLA RHYZM P. JOOLA's rubbers are considered among the most high-quality table tennis rubbers of all time.
If you are looking for something that uses advanced technology and is able to create impeccable offensive strikes, JOOLA RHYZM P is just for you. Let's see what makes this rubber so special and if it is worth the investment.
Joola Rhyzm P Specifications
Our Rating: 4.8/5
Price: $$$
Speed: 9.2
Spin: 9.4
Control: 8.5
Gears: 8.8
Consistency: 9.6
Durability: 8.6
Tackiness: 2.3
Weight: 4.4
Sponge Hardness: 5.9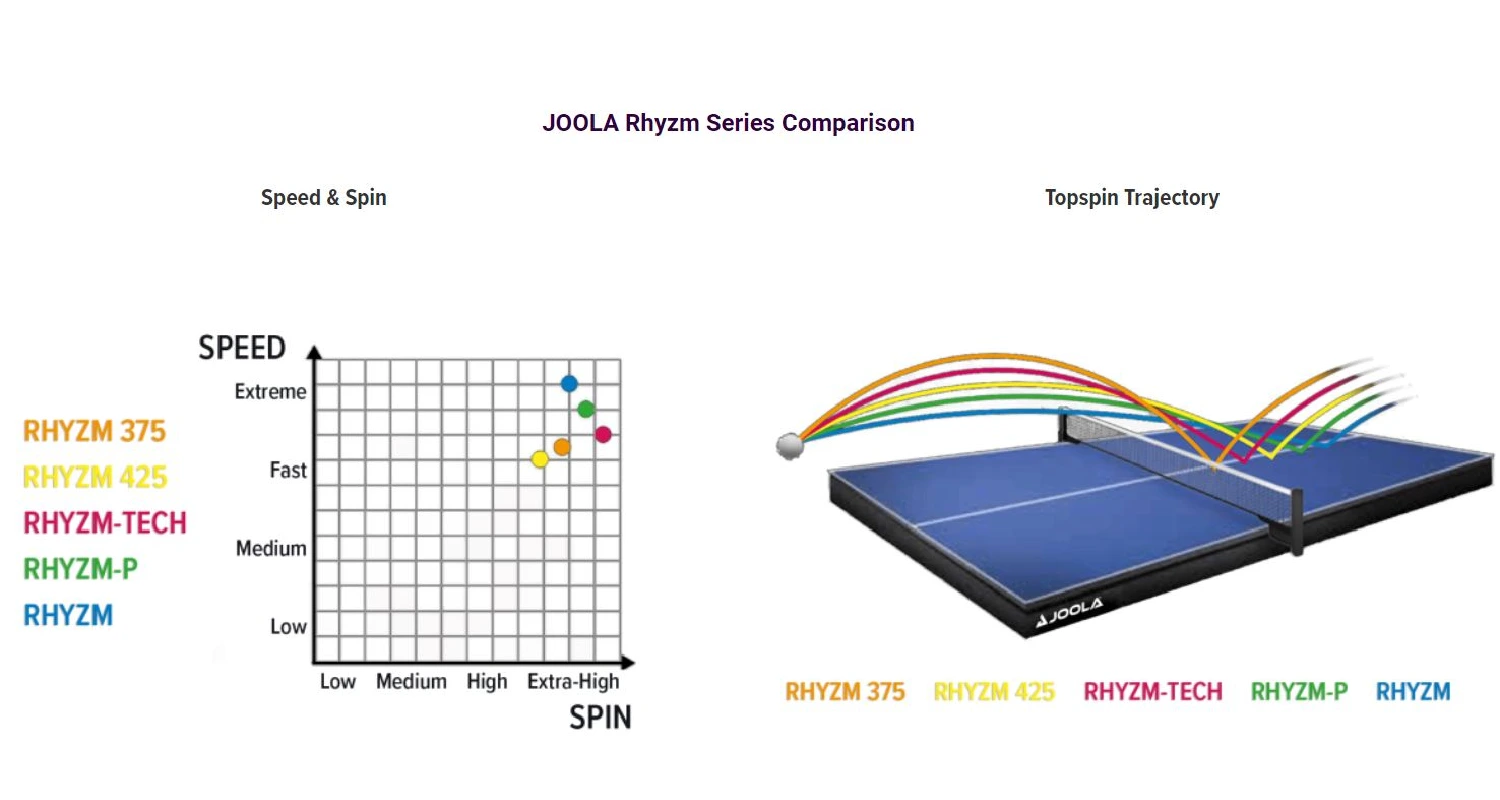 What to Expect?
Since a good rubber plays a key role in shaping up a good paddle and executing perfect shots, it is expected that JOOLA RHYZM P has the right amount of tackiness, grip and spin. It has been able to secure and maintain the top spot since its release.
Most players have reported that the rubber seems to have no faults and even its weaker areas are better than average. It has been in the market for almost two years, and is already a classic. Let's see if it's worth all the hype.
Superior Craftsmanship
Marketed as the most spin-friendly rubber, JOOLA RHYZM P is constructed using the most high-quality and modern technology. It uses GeoGrip-Power-Technology which lends it more grip and friction, increasing spin on the ball.
This technology also lends the ball more control and durability. Advanced high-friction traction surface wraps the ball and propels it with the right momentum, generating increased spin and control.
Top-Sheet Grip
The P in JOOLA RHYZM P stands for precision, professional and poly-ball. This means that the latest technology used in this rubber is appropriate for poly-balls as well. It has exceeded the previous generation of rubbers which didn't offer enough control and spin for poly-balls.
The rubber's spin-optimizing top-sheet grip is grabby enough to produce the right kind of spin and control on the ball, thus executing the right and powerful strikes.
Range of Strokes
This rubber offers a full range of strokes, while producing a good amount of top-spins, without losing control. The player has a lot of options and a variety of techniques which they can try.
With the right technique, the versatility of strokes offered by JOOLA RHYZM P allows to alter the trajectory of the ball—bringing you several steps closer to victory.
Let's see how the sheet works on both backhand and forehand:
Backhand Stroke
This rubber is great for both close distanced and away from the table shots. Moving away from the table, you will feel that no amount of control or stability is lost even at an increased acceleration and spin. Top-sheet of the rubber helps to grip the ball and enhance offensive shots.
Forehand Strokes
The rubber leaves very little room for error in forehead strikes, potentially perfecting your spins as well. It also allows you to not only create but combat top-spins as well, as it offers great control even in an accelerated setup.
Speed and Spin
Even though JOOLA RHYZM P has a soft feel to it, its speed is insane. It is fast not only in the mid, but also shines far from the table, without compromising control. It has a sharp trajectory and a low throw, making it difficult for the opponent to block.
Not only this rubber offers a great amount of spin, it makes it easier to generate, control and combat spins as well, on both celluloid and poly-balls
Feel
The top-sheet of JOOLA RHYZM P is a perfect balance of hardness and flexibility. It has a crispy feel, allowing you to sense the ball and feel vibrations. Its crispy feel makes it linear and consistent as well. It is also snappy, and creates a comforting cracking sound upon smashes, letting your success make the noise.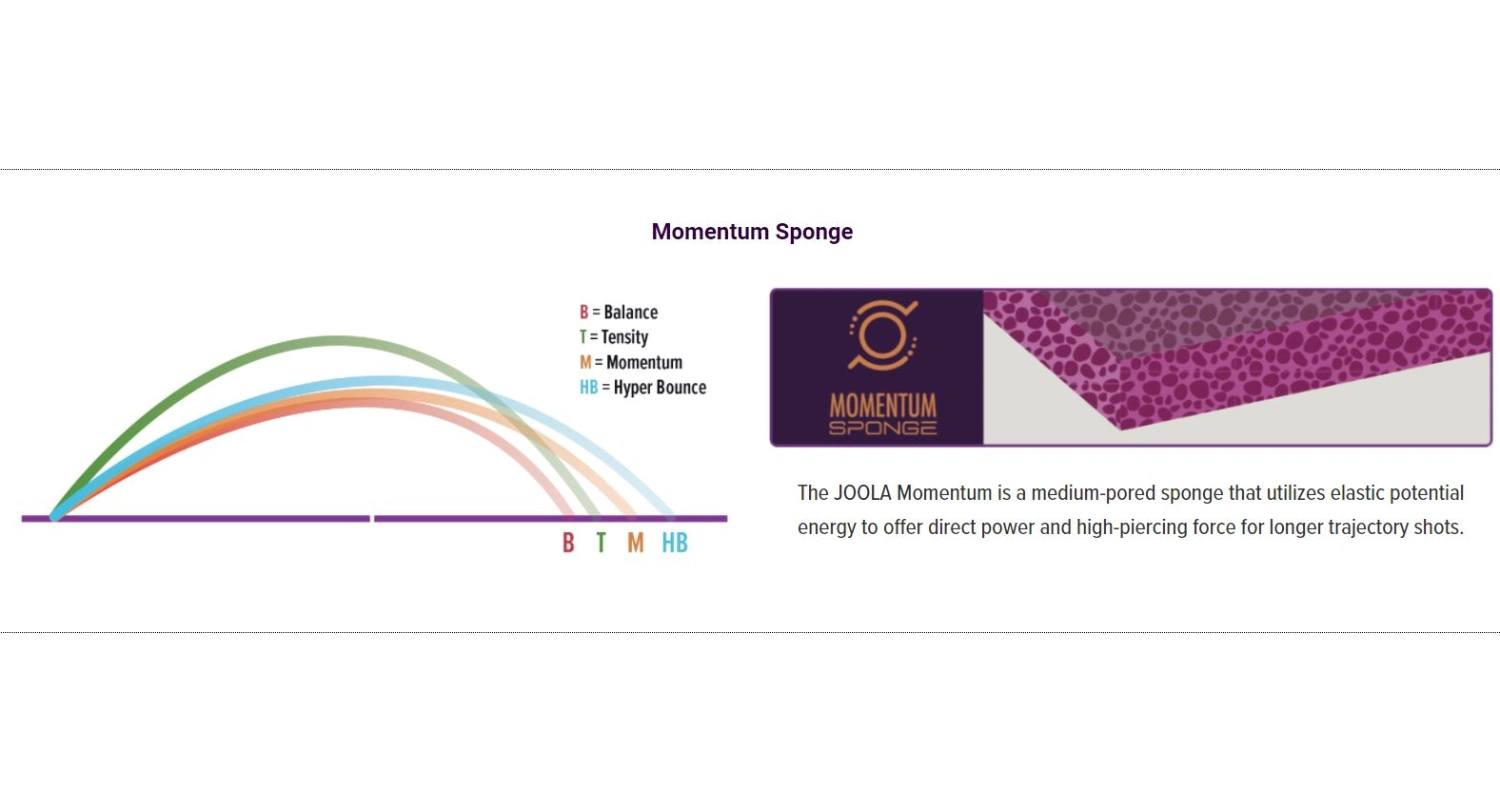 Pros
Speed and Control
This rubber is perfect for all-round to offensive players. It's insane speed and high precision provides a great amount of stability and control. It is perfect for those players who either execute or encounter top-spins, by enabling them to rally against the opponent and/or win points.
Compatibility
JOOLA RHYZM P is known to be compatible with almost all kinds of blades, but works best with carbon blades. It is also compatible with not only celluloid balls, but the new poly-balls as well.
The rubber is designed to be well suited for modern equipment. Moreover, though it works perfect mid to far-distance, it also offers a great amount of control, speed and spin close to the table.
Durability
JOOLA's RHYZM series is known to be crafted to take offensive shots. JOOLA RHYZM P also lives up to the standard and is able to take offensive shots, not only during matches but also in training.
Some players have even reported that it lasted them a year, with their play time being 3 to 4 days a week. It is very durable and lasts long, and that also depends on your usage, care and how much do you train.
Cons
Not for Beginners
JOOLA RHYZM P is designed for professional play and most suitable for intermediate to advanced players. If you are still in the beginning, the speed and high spin offered by this rubber might seem overwhelming to you.
We would recommend to get a simpler rubber that is less fast and thus more controllable for beginners.
Price Range
This rubber is more on the expensive side. It is worth USD 44.95 official JOOLA website, which is not worth it if you are not looking forward to professional level play.
However, as pointed out earlier, the rubber is very durable and sustains heavy damaged incurred in offensive play. Therefore, if you are planning to take the game very seriously, this rubber might be an investment for you.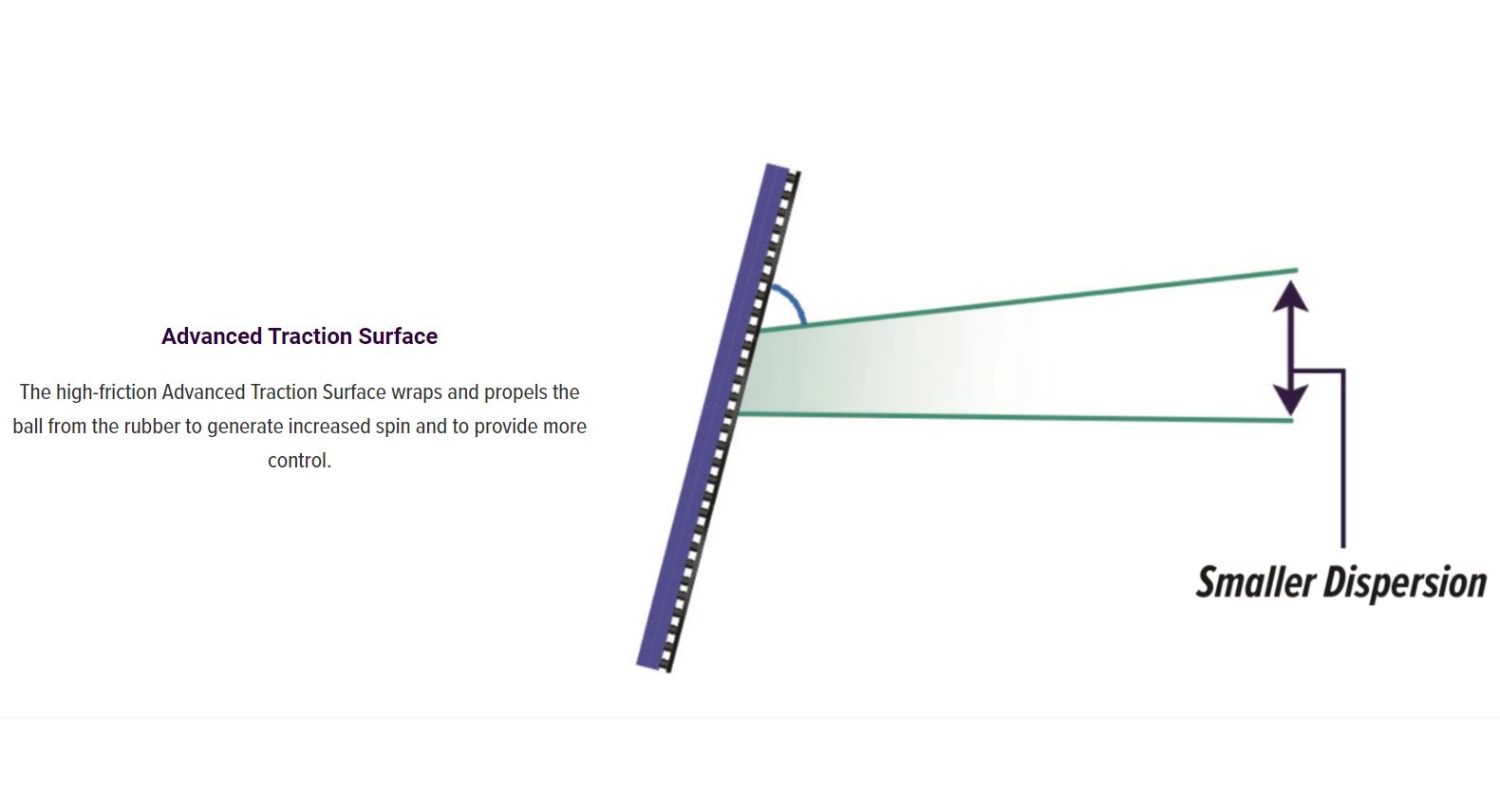 Our Rating: 4.8/5.0
It was difficult to find fault with JOOLA RHYZM P, as even its weak points have some element of strength to them. It's compatibility with almost all kinds of blades — including all-wood and rubber — and also balls. impressed us a lot, and we found it to be among the best in the market.
Although this rubber is on the offensive side, we were impressed by its ability to lend fantastic control over the ball as well. We recommend using this rubber if you want a lot of spin yet a high-power drive. We have rated it 4.8/5 and it is on top of our recommendations for best rubbers.
Conclusion
JOOLA RHYZM P is a high-performance rubber, best suited for offensive players in middle to far distance from the table. The geo grip technology used by JOOLA helped made it a top notch table tennis rubber with optimal performance, giving it great precision, high speed, spin and a perfect amount of control.
The top-sheet also offers the perfect amount of grip and low arc while the sponge offers great bounce and momentum to the ball. It is recommended for advanced, offensive players and fast blades. This rubber is a touch expensive but is an investment as it's durable and is therefore likely to last a very long time.