Creating and combating spin in table tennis is one the most important strategy to master. The right blade will not only help you create more spin on the ball but will also assist you in combating it.
Here, we have reviewed a high-quality blade—most suited to spin-oriented, professional level game—XIOM Strato. Let's see if it's worth the price and the hype.
XIOM Strato can be called the ultimate topspin weapon. This blade is very powerful, perfect for professional players, both offensive allround style game. If you are a looper and looking for a spin-capable blade, this is the one for you. Let's see what makes this blade so special.
XIOM Strato Specifications
Our Rating: 4.5/5.0
Price: $$$
Class: OFF+
Speed: 9.4
Control: 8.6
Stiffness 7.0
Weight: 88g
Plies: 5 (2 Energy Carbon and 3 Kiso Hinoki)
Thickness: 7.0mm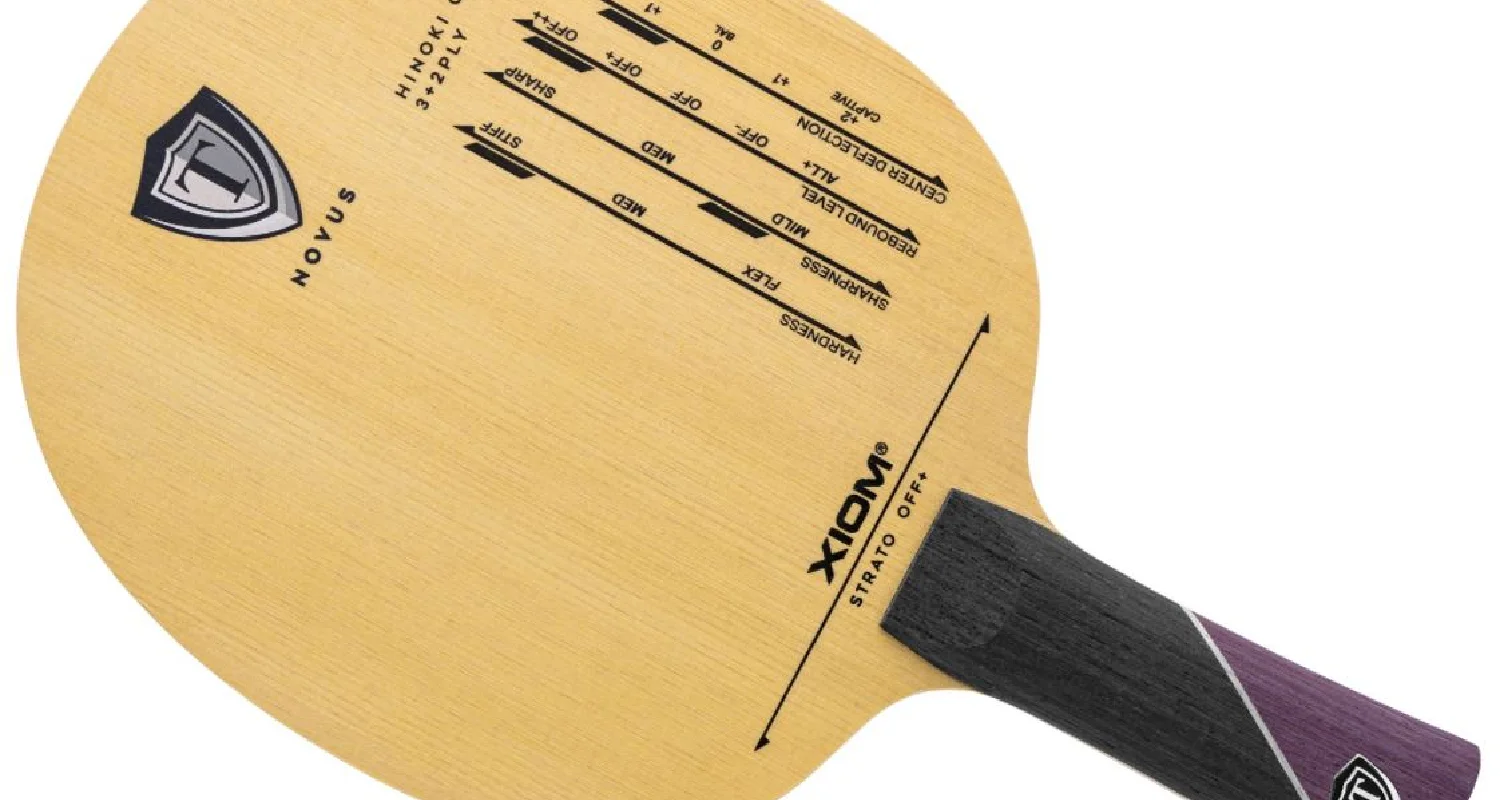 What to Expect?
This blade promises great performance, high quality and excellent feel as it utilizes the latest technology; the newly developed Energy Carbon. It also guarantees powerful strokes and great speed. Let's see of all these claims are true and whether this blade is worth your money!
Superior Construction
XIOM Strato in an exemplary work of excellent craftsmanship. It's a 5-ply blade, with Kiso Hinoki wood as the outer layer, which brings a lighter feel, but a sharp hit. 2 carbon layers bring insane power and convenient vibrations.
It is compact and lightweight, perfect for topspin game. It's ample breadth also assists in creating great spin. Even its handle is also designed for tospins, helping the wrist movement during spins and offensive shots.
Close Combat
Since it's designed to be able to play for and against spin, this blade is perfect for close to mid-distance offensive combat. It gives one a lot of control and speed close to the table, and might not be suitable for those who play far from the table.
Play Style
XIOM Strato's excellent spin capability makes it suitable for offensive combats. It's light weight and compact size also gives it a lot of speed. It is flawless with loops, and if used with the right technique/s, it can be the best for offensive style play.
This blade is also perfect for all-round players who practice a lot of loops. It is best to combat offensive strikes, as it enables the player to rally against the opponent without losing speed or control.
Throw Angle
The blade's elite construction allows low, controlled throw angle. Low throw angle gives the player more control over the ball, where one can predict its trajectory. Overall, this blade causes medium to low throw angle and sharp trajectory which is suitable for topspin.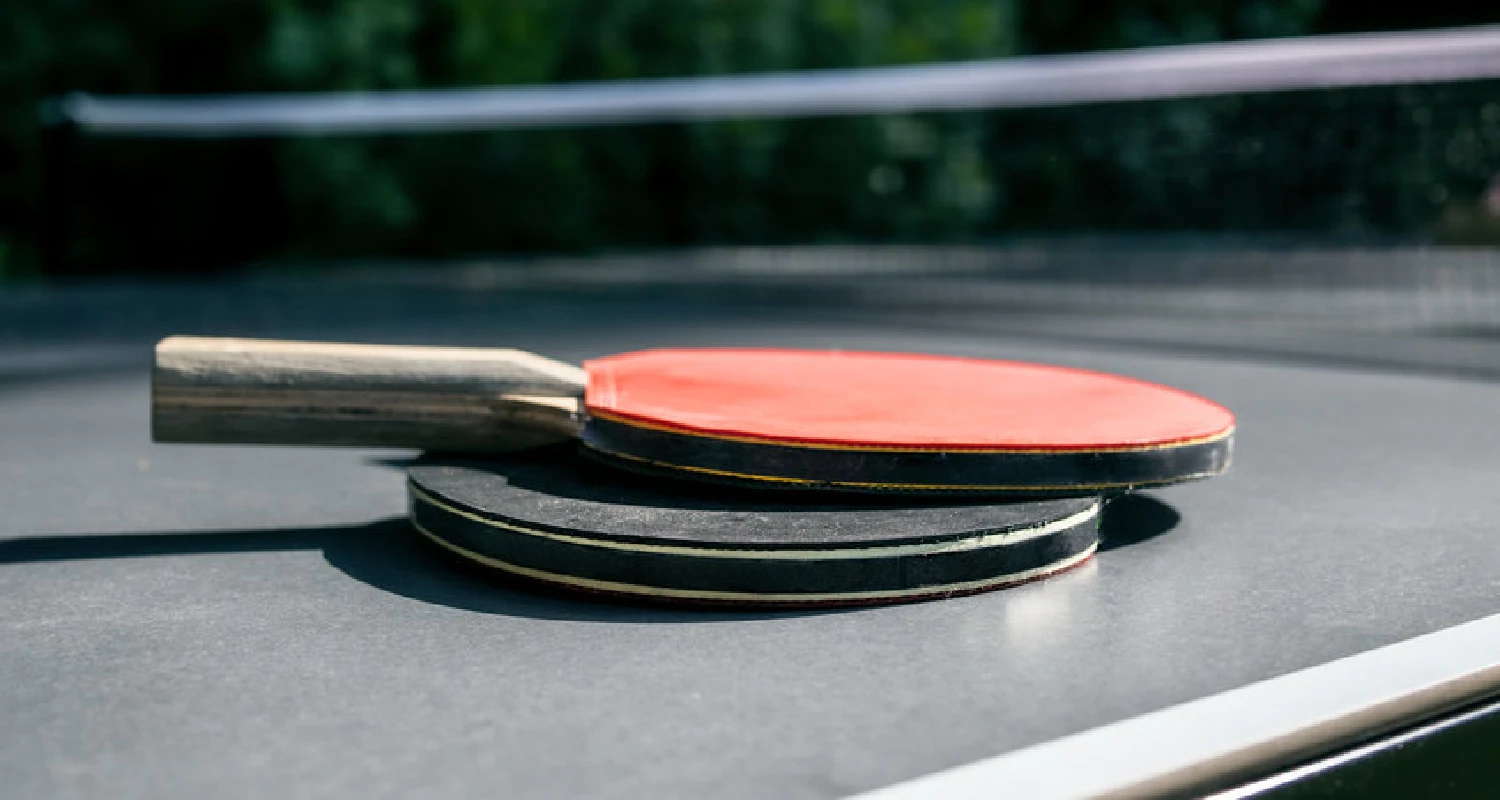 Pros
Feel
XIOM Strato's outer plies are made of Kiso-Hinoki, which is a precious wood, native to Japan. This wood is slightly heavy but strong, which makes it lend a good feeling and a comfortable light weight to the blade.
This wood enables the player to have a softer feel and great amount of control. The amount/frequency of vibration is good and not overwhelming. It gives comfortable vibrations, enabling the players to assess the execution of the shot and predict the ball's trajectory.
Speed
Due to its light weight and ethereal construction, this blade offers insane amount of speed without compromising control. This blade is fast but not stiff at all. It's dwelling time is incredible if speed is considered. If you want more dwell time, you can look for rubbers that would do the trick.
Durability
This blade uses three carbon layers, these layers not only make the blade fast and powerful, they also make them stable, durable and stiff. This blade is able to sustain damage, even if received in an offensive, accelerated environment. It is definitely an investment for training purposes and tournaments as well.
Range of Strikes
The blade's use of latest technology provides one with a wide range of strikes and a variation of techniques. Therefore, spins, precise and perfect serves and returns and rally against an offensive opponent is not a problem for this blade.
The blade is excellent for offensive-style game but also has all round capability, suited to a variety of strokes. If one is able to get accustomed to high speed, they can perform many techniques with great ease.
Spin
As pointed out earlier, this blade is a spin weapon. Let's see how it works for and against both kinds of spins.
For and Against Topspin
This blade is able to generate from very high to very low spin on the ball. It also helps a lot in creating counter-loop against topspin. This is partially due to the excellent control it gives to the player and its construction. We would recommend this for a topspin player, who prefers looping.
For and Against Underspin
The blade flips easily without much effort, but with a lot of control. it also assists in looping against underspin but might not be that effective against countering heavy underspin.
However, this is not a problem unless one is playing against a professional chopper. The level of control for and against both topspin and underspin make this difficulty almost negligible.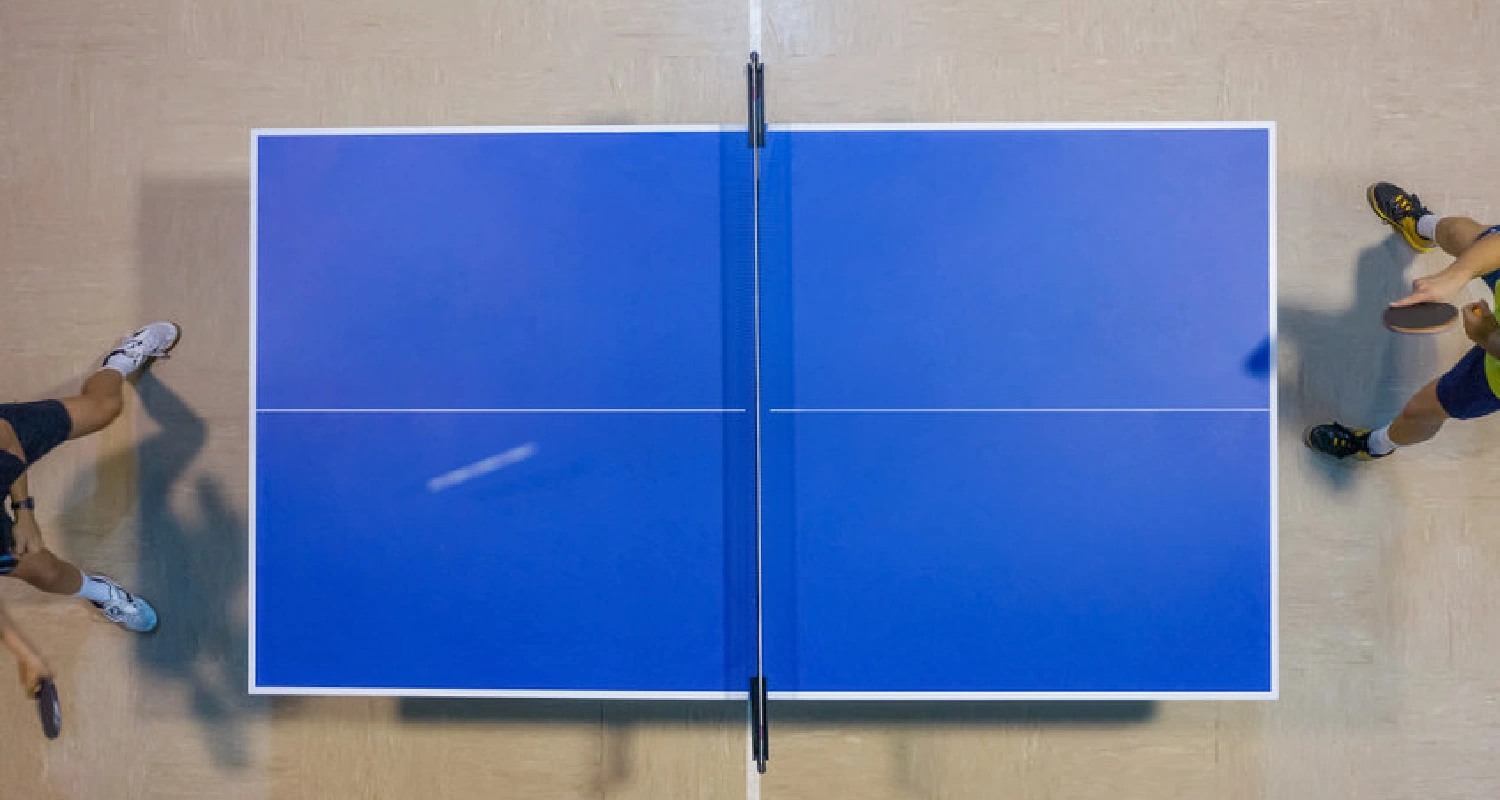 Cons
High Price
This price of this blade is USD 89 on Amazon, which is a lot. However, if you want a spin-oriented blade this is the best option in the market. Moreover, the blade utilizes durable technology and is therefore very sturdy. So, for a long-term investment, this is not a bad bargain at all.
Not for Beginners
XIOM Strato is a high-power drive blade, with a lot of speed and spin. If you are a beginner—still trying to find your way around table tennis—this blade is not for you. Its speed and spin would seem overwhelming to you and you won't be able to harness its true potential.
Moreover, this blade would be too fast and almost uncontrollable for someone who is not good at looping. We would suggest STIGA Offensive Classic for beginners who look forward to be better at their craft.
Our Rating: 4.5/5.0
XIOM Strato has a lot of power and speed. Looping is incredible with this blade, as it gives excellent control. From size and weight to grip and handle, this blade is specifically designed for incredible spin capability, and gives a lot of room to practicing and harnessing a variety of techniques.
It is also a beautiful blade to look at and has a soft but stiff feeling. We would highly recommend this blade to any spin lover who likes to loop a lot. Two factors must be considered before buying this blade: it is not for beginners or even intermediate players, and it is also on the expensive side.
Conclusion
XIOM Strato is an appropriate choice for players who prefer carbon blades and are trying to invest in something sharp, precise and spinny. Designed for a topspin game, this blade is able to sustain a high-speed rally against an offensive-style opponent.
It can generate an ample amount of speed and spin in close to mid-distance combat. This blade is also an excellent value for money if you are a professional player and looking forward to take the game more seriously.
With the perfect finish and sturdy construction, this blade will last you a while, this a good value for money!