Though the table tennis world is ravaged by new generation carbon blades, some players prefer all-wood blades due to their uniqueness and adaptability. In this review, we have discussed one of the most favorite blades for all-wood lovers, STIGA Offensive Classic.
This blade is a true classic, since it is a favorite for decades. The versatility of gaming experience offered by this blade is matchless, as it is said to be suitable for both beginners and professional athletes (let's see if that's true!).
Launched in 1976, STIGA Offensive Classic has been a top choice for those players who prefer all-wood blades. Let's see what makes this blade so special and if it is worth your money.
STIGA Offensive Classic Specifications
Our Rating: 4.1/5
Price: $$$
Class: OFF
Piles: 5 (all wood)
Speed: 7.6
Control: 8.3
Stiffness: 3.7
Weight: 86g
Head Dimensions (height x width): 15.8 x 15.0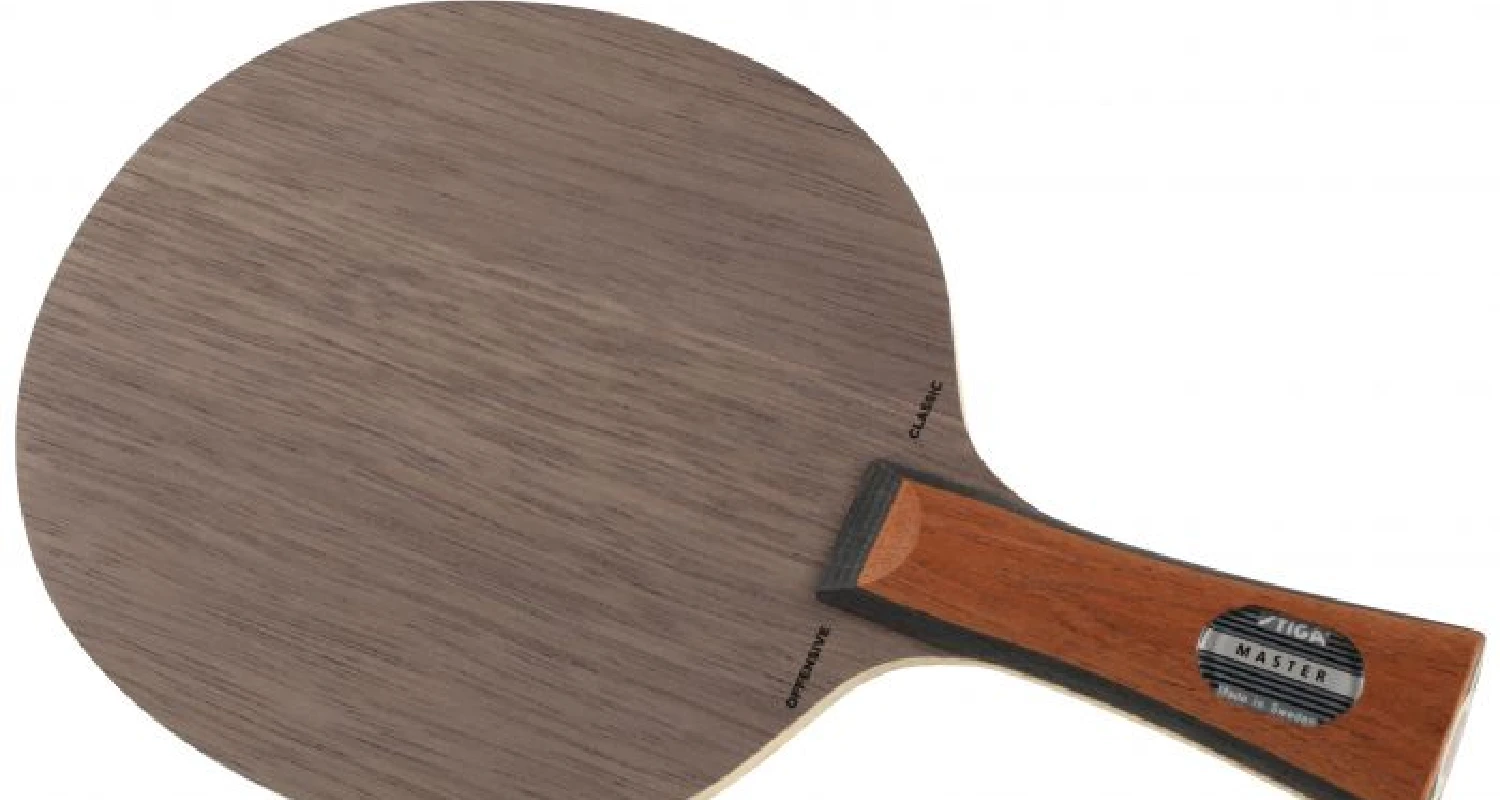 What to Expect?
STIGA Offensive Classic is one of the most lauded all-wood blades, therefore is it likely to have all the characteristics of a good wooden blade. No other all-wood blade has been able to knock it off the top position.
As an offensive blade, it might be light-weight, but should also have insane speed and control. The blade must also be flexible enough. Let's see if it's offer what it promises!
Construction
STIGA Offensive Classic is marketed as one of the most dynamic, flexible and versatile blades. It is of high-quality; made of durable material and able to sustain damage from beginner level offensive play.
The original blades were handmade and offered a lot of flexibility and spin. Being the offensive type, they were able to create powerful topspin shots, suitable for professional level offensive combat (according to the time it was released).
The blade is light-weight, which means it's suitable for kids as well. It's weight also aids one in offensive shots. Five wood piles, made of authentic Abachi wood, lend it excellent control and perfect balance. Its construction allows a variety of strokes, making the player develop and apply various techniques.
Is it Suitable for all Levels of Combat?
With the introduction of carbon blades, and other new technologies, offensive style game is not what it used to be 40 years ago. These days, you will find extremely powerful blades with insane speed and control, giving you the true offensive combat.
Butterfly Timo Boll Spirit, Nittaku Acoustic and Yasaka Ma Lin Carbon are notable examples.
The above-mentioned blades offer an insane amount of power and speed, not suitable for beginners. This is where STIGA Offensive Class wins! It is best for those who are developing the right technique, perfect for controlled offensive.
However, the amount of speed, control, spin and power offered by this blade are not adequate for a professional-level, high-power drive offensive game. We find this blade perfect for those players who are looking forward to transition from the all-round kind of play towards the controlled offensive style.
Spin Generation
STIGA Offensive Classic is able to generate an excellent-quality spin. You will find yourself executing master loops with the least effort. However, as with offensive level play, good spin is needed with killer speed.
Particularly if paired with the likes of STIGA Mantra M rubber, the shots and spins executed by this blade would lack the necessary spin, needed for professional level offensive play.
Pros
Control
The Blade offers an excellent control. It is very bouncy and flexible, allowing the players to have more confidence in executing bigger swings.
This blade is perfect for a player who is looking for more versatility and a variety of techniques, because the control it lends is excellent. Thus, it allows you to execute beginner-level offensive shots with power loops, smashes and counter-loops.
Flexibility
STIGA Offensive Classic is very thin, around 5.4mm. This lends the blade a good amount of flexibility and bounce. Its flexibility is most noticeable in big strokes, allowing the player easy top spin and loops.
Balance
The blade's center of gravity is right in the center, which means that you will not lose the feel-good aspect even with slightly off-center shots. It is an extremely balanced blade, adequate for today's standards.
Price
For a classic all-round blade, STIGA Offensive Classic is available at a reasonable price, which is one of its greatest features. Its available for USD 64 currently, which is a really good value for money. This blade is durable and said to last a while, even in beginner-level offensive play.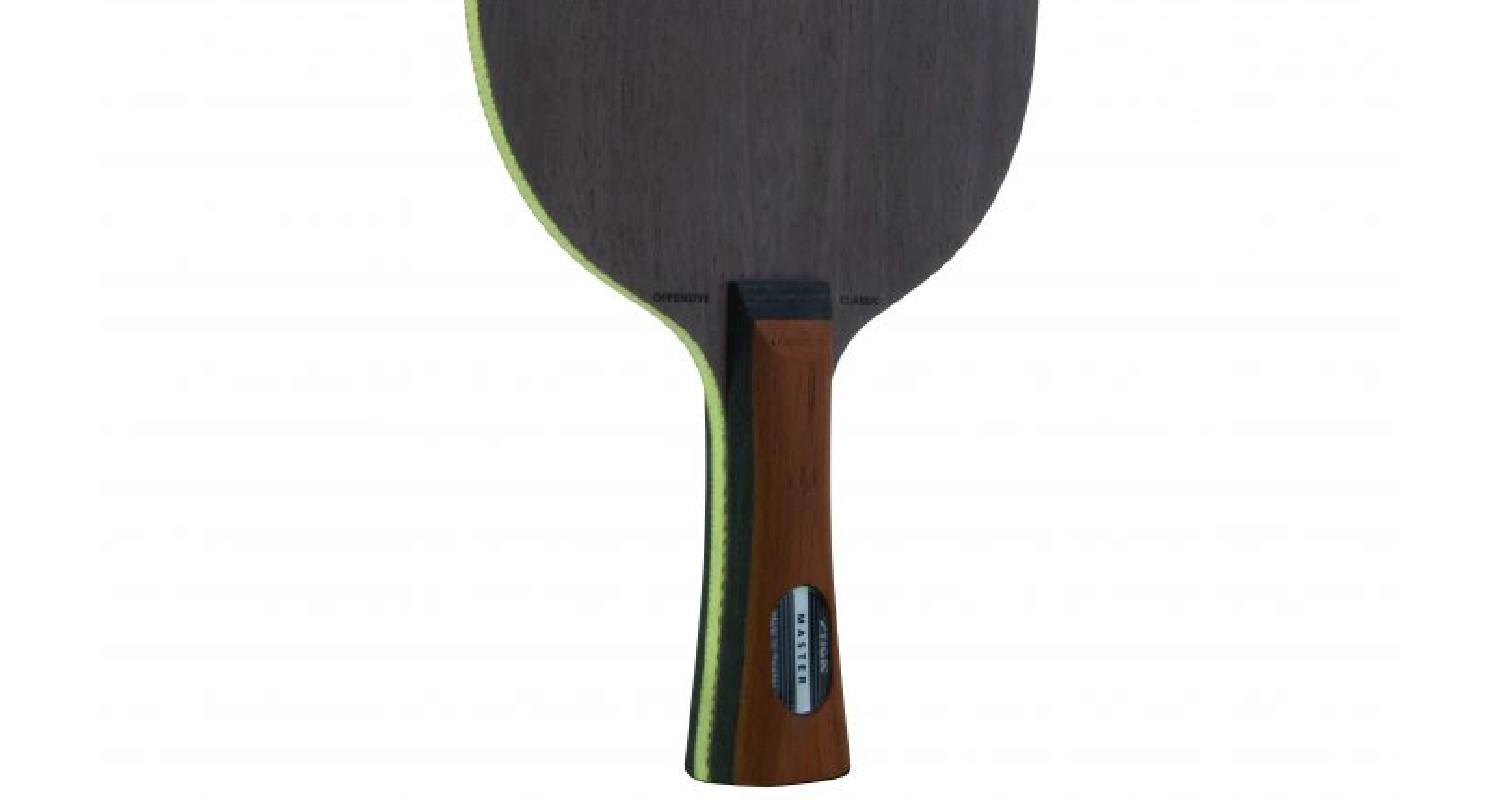 Cons
Vibrations
As a wooden blade, this blade transfers a lot of vibrations and sensations to the player, since it is not as stiff as we thought. Some of the players might find this feature useful, as it helps them execute a perfect shot.
However, most players found the vibrations to be overwhelming and uncomfortable as well. If you are someone who is specifically prickly about vibrations, this blade is not for you.
Speed
Since STIGA Offensive Classic is fast but not too fast, the amount of speed offered by this blade is suitable for beginners; making them able to control the table tennis blade while learning and mastering new skills. Beginners would be able to connect with the ball more, hence easing controlled returns.
The speed offered by this blade is not suitable for experienced offensive players, however it is appropriate for all-round players. According to the modern standard, this is not an offensive blade. Therefore, if you need super-speed wood, this blade is not for you.
Only for Beginners
One of the most hyped up features of this blade, cashed by the manufacturers is that this blade—according to STIGA's official website—is "suitable for experienced players as well as beginners".
However, as we have discussed earlier, this blade seems archaic according to the modern standards of offensive play. It's most suitable for beginners only.
Our Rating: 4.1/5
Overall, we think that STIGA Offensive Classic is a decent blade for all-wood lovers, perfect for beginner-level offensive players and experienced all-round athletes. It offers many likeable characteristics, such as good control, flexibility and spin.
It's perfect for beginners and all-round players, as it lends a lot of control and spin to the ping pong ball. However, one aspect which we found unreasonable is the manufacturers' claim that this blade can also be used for professional offensive game.
The blade doesn't offer enough speed for aggressive counter returns. We think that the necessary technology offered by modern blades these days is not present in this one, making it inadequate for offensive level play in this age.
Conclusion
STIGA Offensive Classic is truly a classic, as, in spite of being launched in 1976, it has always been at the top spot for good-quality all-wood blades. This blade offers high-quality spin, an excellent control and is available at a good price.
It also provides a variety of strokes and techniques for beginners and all-round players. However, we think that the blade should be marketed as such, because, as opposed to what the manufacturers claim, this blade is not suitable for professional level combat.
If you want an updated version of this blade, you should opt for STIGA Offensive Classic Carbon blade. This blade is more suited to modern offensive combat and must be your choice if you want the benefits of the world-famous classic blade, but with modern features.