Of all the rubbers in the market, some can enhance your game if you have an offensive style, and some will help you improve your defensive skills considerably. It depends on how you play, and that is why you should decide on the ultimate rubber by taking into consideration your style of play.
One of the best table tennis rubbers in the market for attacking players is the STIGA Mantra M, and we take a detailed look at what it offers.
STIGA Mantra M Specifications
Our Rating: 4.35/5.0
Speed: 8.6
Spin: 8.4
Control: 7.8
Gears: 8.0
Consistency: 9.0
Durability: 7.4
Tackiness: 1.5
Weight: 4.7
Sponge Hardness: 5.0
What to Expect?
We have stacked a list of things you can expect from your STIGA Mantra M. It is a pretty decent sheet of rubber and it will surely improve your playing style.
Three Versions to Choose
There is no significant difference between the sponge versions – H, M, and S. The toughest mantra is Mantra H, while the softest is Mantra S. It simplifies the selection of sponge hardness.
If a player has no choice for emotion, starting with Mantra M will be the ideal option because it is the standard version of the Mantra series. Because I believe that Mantra M is the most significant version of the Mantra series, I will begin by describing the outcome of Mantra M.
Serving & Receiving
Mantra M is quite remarkable on serve, as you can create a very high-quality service with the rubber while maintaining a high level of consistency in terms of spin, ball trajectory, and serve length. You'll see that the service was another notable feature of the Mantra M rubber.
Receiving short was nicely handled with both rubbers; the medium and hard firmness of the rubbers assist in the more delicate aspects of the game because the table tennis ball doesn't spring too much off the rubber, allowing you to control short play and serve returns more effortlessly.
Feel & Sound
Mantra M is harder than the current edition of Butterfly Tenergy 05. The top sheet, in particular, is notably hard. Despite having a harder top sheet, Mantra M has a similar feel to Tenergy 05. Some players may believe that the Mantra M is similar to the Tenergy 05 but with a tougher top sheet.
The fundamental sound of Mantra M is lower than expected. However, when the impact force between the rubber and the ball for spinning increases, the sound grows louder and sharper. Furthermore, the ideal approach to use Mantra M is to make a strong impact on the direction of producing spin.
The feel of Mantra M is quite nice, albeit not as good as that of Tenergy 05 because of the firmer top sheet of Mantra M.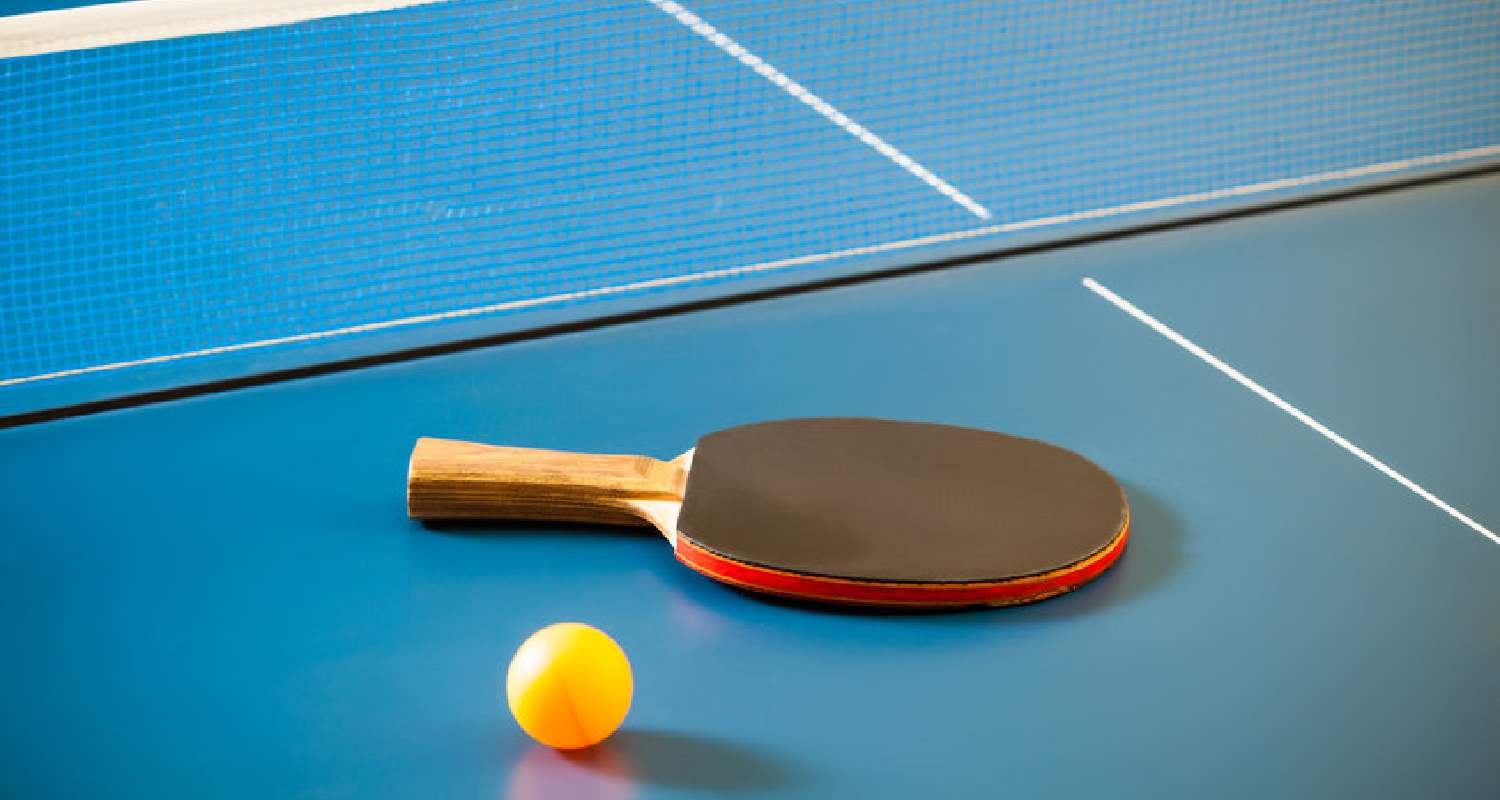 Pros
Spectacular Spin
The primary function of Mantra M is to spin. Topspin balls have a lot of power and draw a nice arc. The ball from Mantra M produces a greater arc than other comparable options and it extends more after the bounce.
Mantra M is ideal for spin. The spin performance of Mantra M will also satisfy very talented players. And, for those who believe that the strength of most modern rubbers is insufficient, Mantra M will suffice.
However, because it is not a smash rubber, Mantra M may be insufficient for heavy hitters. In addition, due to the rough feel of its top sheet, entry-level players may see Mantra M as a fairly tough rubber.
Decent Power & Speed
The benefit of topspin with the Mantra M series is not just the power but also the simplicity of use. It is quite simple to pull the ball up from a very low position. It is a significant benefit because there have been several occasions when the ball sinks after bouncing since the introduction of poly balls.
Mantra makes dealing with that type of ball a breeze. And the quantity of spin is greater than expected. This makes the opponent's counter-attack harder. As a result, rally management using Mantra is quite easy.
Terrific Control
As previously said, the rubber shone brightly here. Not only were the serves and pushes far more controlled than with any of the other rubbers listed, but the rubber was also quite accurate.
The ball's low flight arc was first disconcerting, but it had no negative impact on gaming for anybody but opponents, will be surprised to see the ball drop low and flat, almost as if it were a very fast floater.
You initially feel the ball was going to overshoot the table since it is used to the greater arc, especially on higher power shots, but despite coming from a considerably slower set-up, the shot accuracy was significantly superior.
Suitable for Mid-Range and Farther Exchanges
Even if you move further away from the table, you feel quite confident in topspin exchanges with the Mantra M. While the rubber is most suited for mid-range distance, it can still produce excellent results further back.
You may generate a lot of spin, which results in a greater bouncing kick in counter loop rallies, making even higher balls harder to defend against.
This rubber will feel excellent in topspin counter exchanges, and while it is fast and a little tougher to control close-table, the early bounce counter could be achieved with the appropriate time, relaxed hand, and the ideal angle.
Cons
Poor for Direct Hitting
The rebound speed of 'Mantra M' is not as fast as that of others and this can be an issue. As a result, if a player mostly uses direct striking, he/she will surely struggle to make the most of it. 'Mantra M' is not the greatest option for direct hitting, so highly aggressive players tend to stay away from it.
Harder Top Sheet
Entry players will struggle with 'Mantra M' as it is a somewhat difficult rubber, because of the hard feeling of its top sheet. This top sheet can be a problem for players.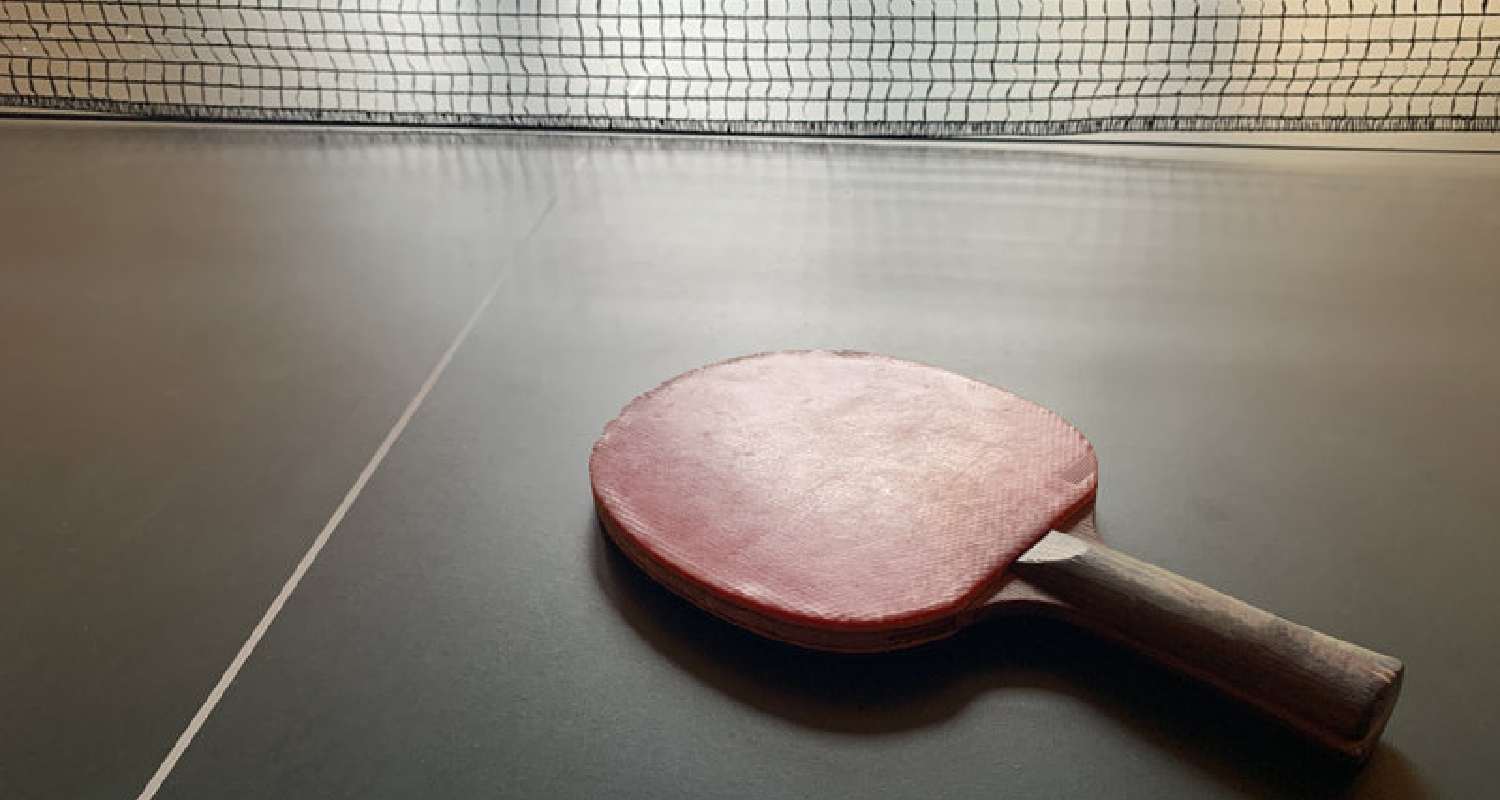 Our Rating: 4.4/5.0
STIGA's Mantra M is a highly spiny, fast, yet controlled rubber with a low-ball arc and undoubtedly quite pleasing looks. The rubber top sheet is solid – although not as robust or as sturdy as the Yasaka Mark V – and has a creamy and smooth feel, as well as an attractive logo and branding text.
Overall, we believe it is an absolute must-try. With coaching, competitions, and so on, we feel the rubber will last you around 6 months, if not longer. However, the significant amount of natural rubber in the top sheet ensures that the grip lasts a long time, even though the creamy looks do not.
Conclusion
When compared to other rubbers, the Mantra series has spin characteristics comparable to Donic Acuda and JOOLA Rhyzm, among others. However, they cost less than the previously launched STIGA Genesis series, while being faster. The rate is comparable to the newly reported Tibhar evolution series.
The Mantra series quality during active blocking and holding against forceful topspin balls is a major element we enjoy.
The rubbers aren't overly sensitive to incoming spin, which provides you a lot of confidence when you need to keep the ball under control. With Mantra M, you get a good balance between the two extremes.