STIGA 3-Star Superior is one of the most commonly used ping pong balls in the world. They are a decent enough option to play with and they also do not cost as much as the Nittaku Premium.
If anything, they perform much better than most of the other 3-star balls options, and we suggest that these STIGA ping pong balls should be a part of your ping pong playing experience.
STIGA 3-Star Balls Specifications
Our Rating: 4.3/5
Play Ratings
Roundness: 8.7 (round shape)
Speed: 8.8 (play out fast)
Consistency: 8.6 (highly consistent bounce)
Hardness: 8.6 (medium hard)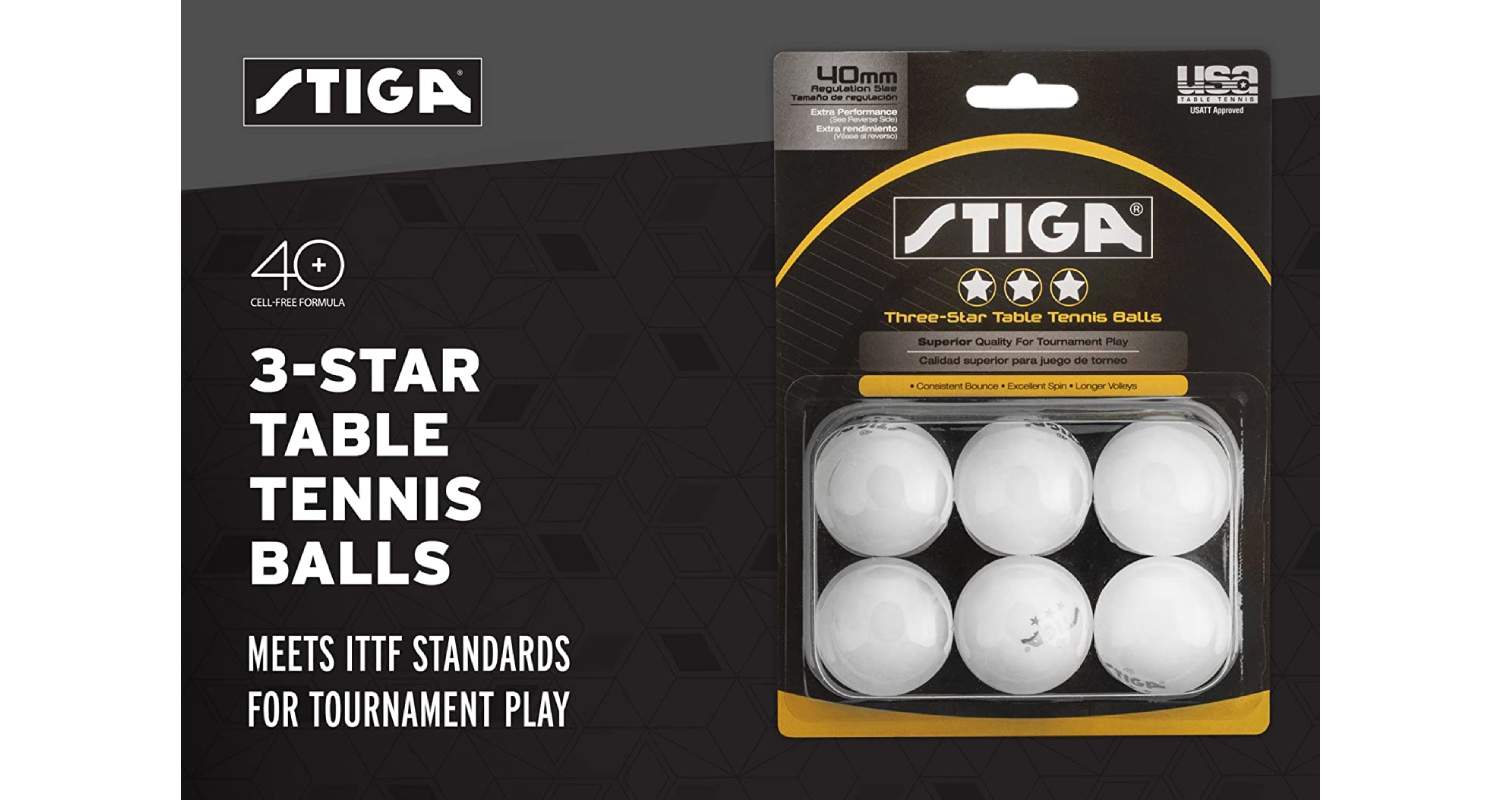 What to Expect
You can get your hopes high from the STIGA 3-star Superior balls because they will deliver! This ball has several fantastic features that we have grown to love!
ITTF Standard Balls
The STIGA 3-star Superior balls are International Table Tennis Federation (ITTF) approved. STIGA has a terrific range of top-quality products in table tennis, ranging from world-class paddles to top-notch ping pong tables. It was hardly a surprise to see the STIGA table tennis balls being one of the best in business.
They are, as per, the regulations of ITTF and that means you can experience tournament-quality bounce and other specifications, thanks to elite manufacturing. After all are investing in a STIGA product.
ITTF Standard Weight and Size
ITTF's manual has a specific law regarding the weight and size of the balls. We have been using the STIGA 3-star Superior balls for a long time and we always measure their weight and size, according to the regulations of ITTF. The size and weight of the ping pong balls are always as per the ITTF laws, which is great to see and shows how consistent STIGA is with each ball.
So, if you are someone who takes his/her table tennis seriously, then you should opt for STIGA 3-star Superior.
Extra Bounce, Spin, and Control
Thanks to its 40+ size, the STIGA 3-star Superior allows for greater control of the ball. The poly-material construction of the ball is another added feature that brings in more bounce, although the switch towards the bigger balls was supposed to slow down the game. That has not been the case as the STIGA ping pong balls bounce and spin, as much, if not more.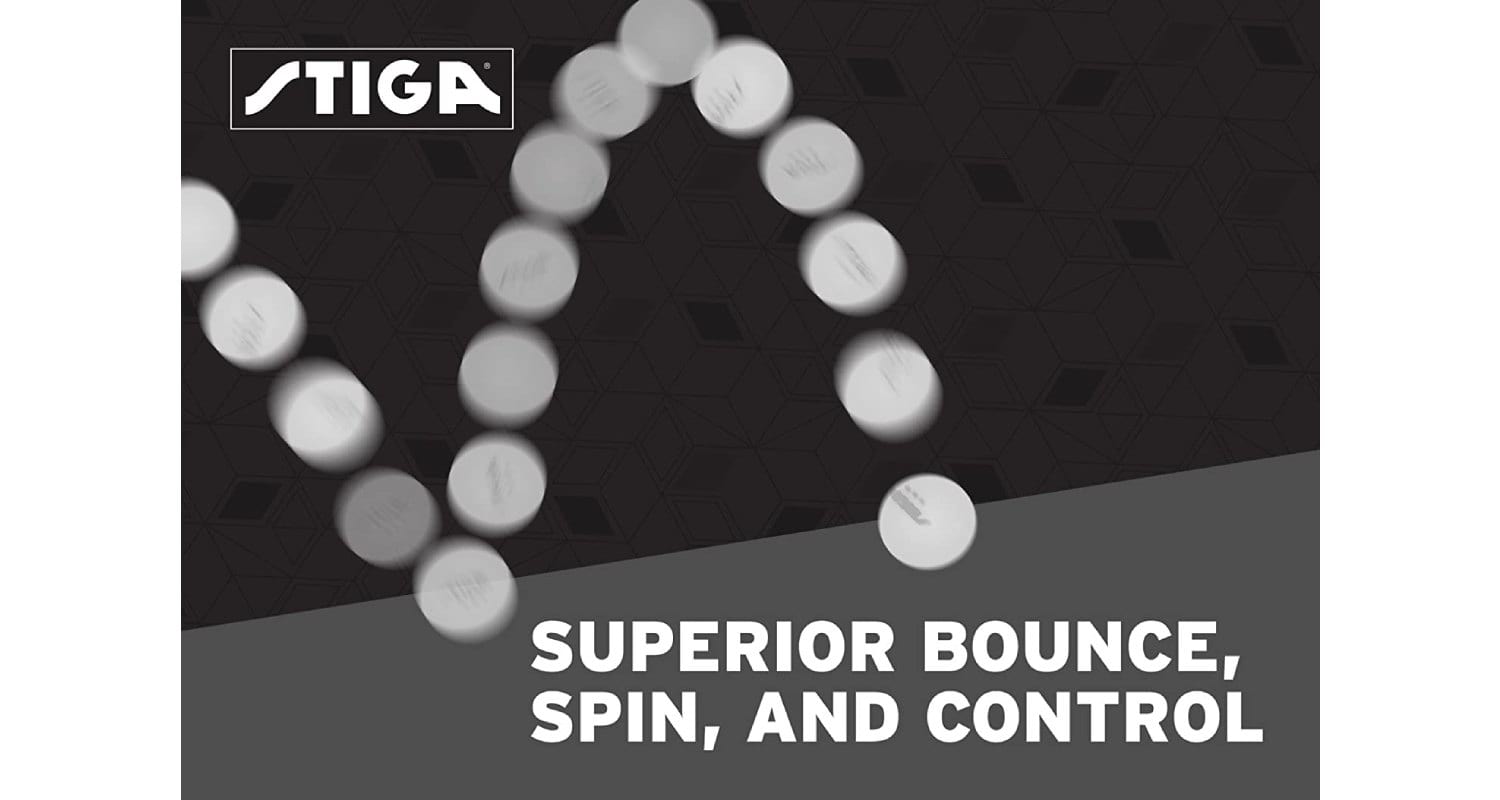 Pros
Long Lasting
The STIGA 3-star Superior balls bring about more longevity. This is majorly down to their prime construction and the quality of the poly-material which has been used. For a ball that costs like a 3-star ball, it also tends to last a long time, and it stays in good condition, too, so that makes it a practical option.
Great Spin
Most of the 3-star ping pong balls that we play with, prioritize greater control, because of their bigger size and weight. On the other hand, it came as a surprise when a quality ball like STIGA 3-star Superior produced so much spin. It was a pleasant surprise and we loved this feature in a prime quality ball, as it made the rallies more competitive and fun.
ITTF Standard
We love the fact that these balls are ITTF standard. This should always remain an important factor in choosing a ball because if a ball is not ITTF standard, you will get used to playing with the smaller sized balls that perform differently from the 3-star ITTF approved balls. This can hamper your progress as a table tennis player, which we why we suggest opting for balls that have been approved by ITTF.
Cons
Quite Expensive
Even though the STIGA 3-star Superior cost less than Nittaku Premium, these balls can only be bought in a pack of six and are even then, quite expensive. It would be better to have such quality being delivered at affordable prices, but until that is possible, we suggest buying in bulk and maybe buying off some good deals!
Needs Adjustment
If you do not have enough experience playing with the STIGA 3-star Superior balls, then it will take you some time to adjust to playing with them. It can be tough taking on players who have been used to playing with those balls. Some people struggle with the spin and the bounce is unexpected, however, you can get used to it, fairly quickly, just by practicing more.
We do not advise amateur players to opt for the STIGA 3-star Superior as it tends to spin a lot more than the usual balls. If you are starting at table tennis, you should prioritize control over spin.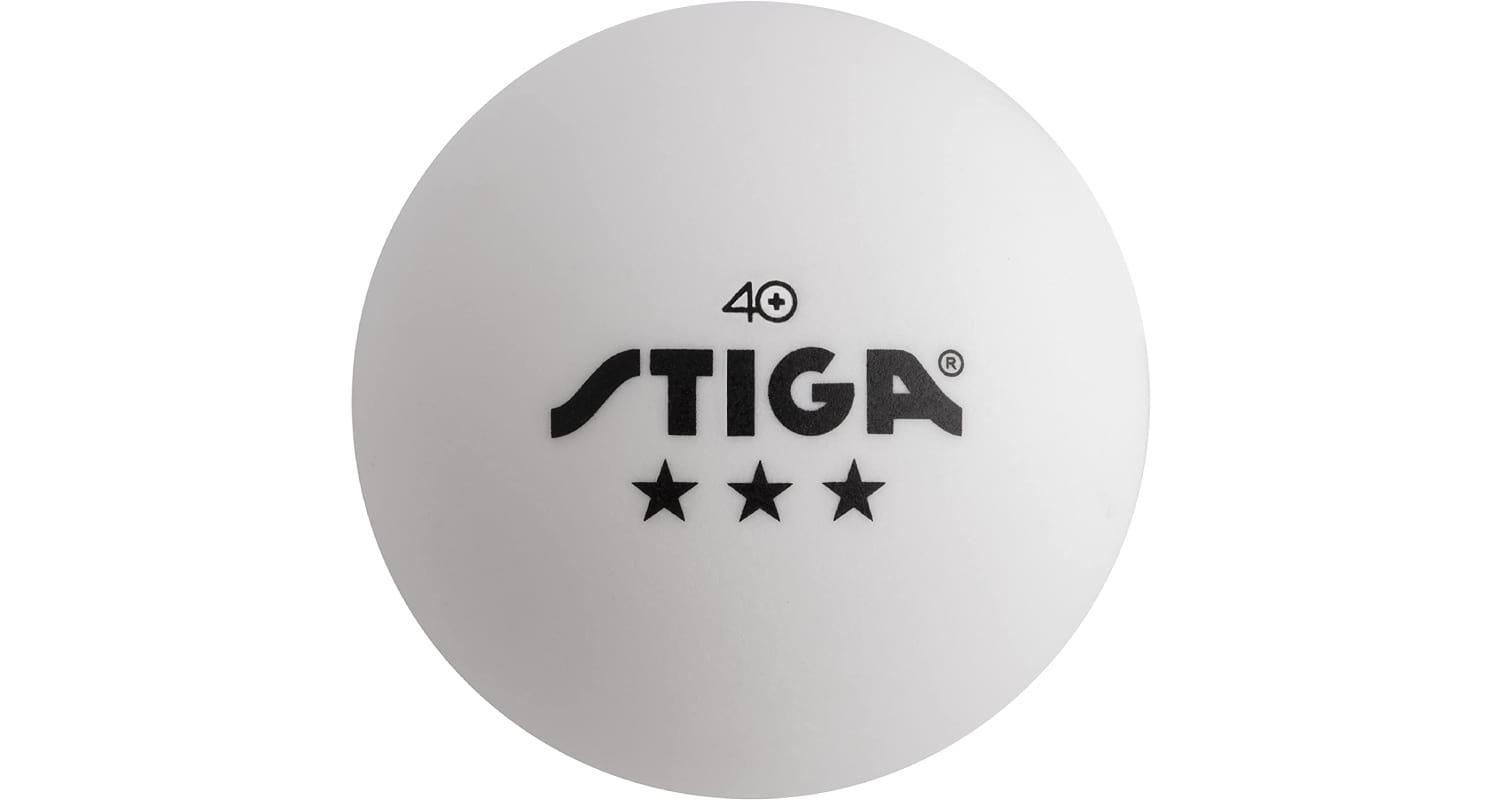 Our Rating: 4.3/5
STIGA 3-star Superior is a decent ball, that we love. We like how much spin it offers, and the supremely consistent bounce.
This allows for a fantastic experience and helps you to get used to playing with better balls, which can improve your game in the long run. Users are raving about their experience using these STIGA table tennis balls.
The material of the STIGA 3-star Superior is perfect because it means you do not have to play with weak balls that are prone to breaking so easily. However, at the same time, it is an expensive ball and you could buy lots of other balls for the same price. We do suggest practicing with it before you start playing with it.
Conclusion
Conclusively, buying the STIGA 3-star is a decision that is entirely up to you. If you like quality balls and take ping pong seriously, then you already must be using one of the top-quality 3-star balls, and you should also give the STIGA 3-star Superior, a chance.
It varies from person to person; some people prefer playing with the XuShaoFa because it is seamless and plays out smoother.
Others, prefer investing in a STIGA 3-star because it spins a lot more and is also faster. If you prioritize spin and speed over control, then we would advise buying the STIGA 3-star Superior, especially, when there is a good deal going on. They are a bit on the expensive side, but it is the price you have to pay to buy a quality ball, STIGA 3-star Superior.