Whether you are a pro or a beginner, you must be aware that tournament-level table tennis requires 3-star ping pong balls. You are looking for regulation-sized, ITTF-approved balls that are designed for a competition-grade game.
3-Star JOOLA Prime ABS ping pong balls seem to promise everything you want in professional ping pong balls. They are ITTF approved, and the size of these balls, from wall thickness to diameter and weight, is according to the standard ruling.
These balls are not for amateurs and are ideal for advanced or professional players only. Let's see the specs to find out if they are any good.
3-Star JOOLA Prime ABS Ping Pong Balls Specifications
Overview
Our Rating: 4.3/5
Price: $$$
Weight: 2.6g
Diameter: 40mm
Wall thickness: 0.86mm
Color: White
Play Ratings (out of 10)
Roundness: 10
Speed: 8
Consistency: 9
Hardness: 10
What to Expect?
JOOLA manufactures table tennis equipment for all levels, but is especially known for professional gear. It has sponsored table tennis world championships, including the Olympics and US Open. It is known for high-quality products at affordable rates.
We would expect quality and a genuine tournament-level feel from the 3-Star JOOLA Premium ABS Table Tennis Ball.
Professional ping pong balls must demonstrate superior craftsmanship to ensure that the ball can withstand an offensive tournament environment and doesn't disappoint when it comes to performance.
Construction
Made of ABS (acrylonitrile butadiene styrene) plastic, 3-Star JOOLA Prime ABS is not your average poly ball. This material is relatively new for using ping pong balls and is known for increased durability, solid shape, and the ideal overall hardness of the ball.
At 2.6g, this ball has the ideal weight as approved by ITTF. Each ball undergoes rigorous testing to ensure that the wall thickness is even from the left to the right hemisphere. These are perfectly round balls without seams.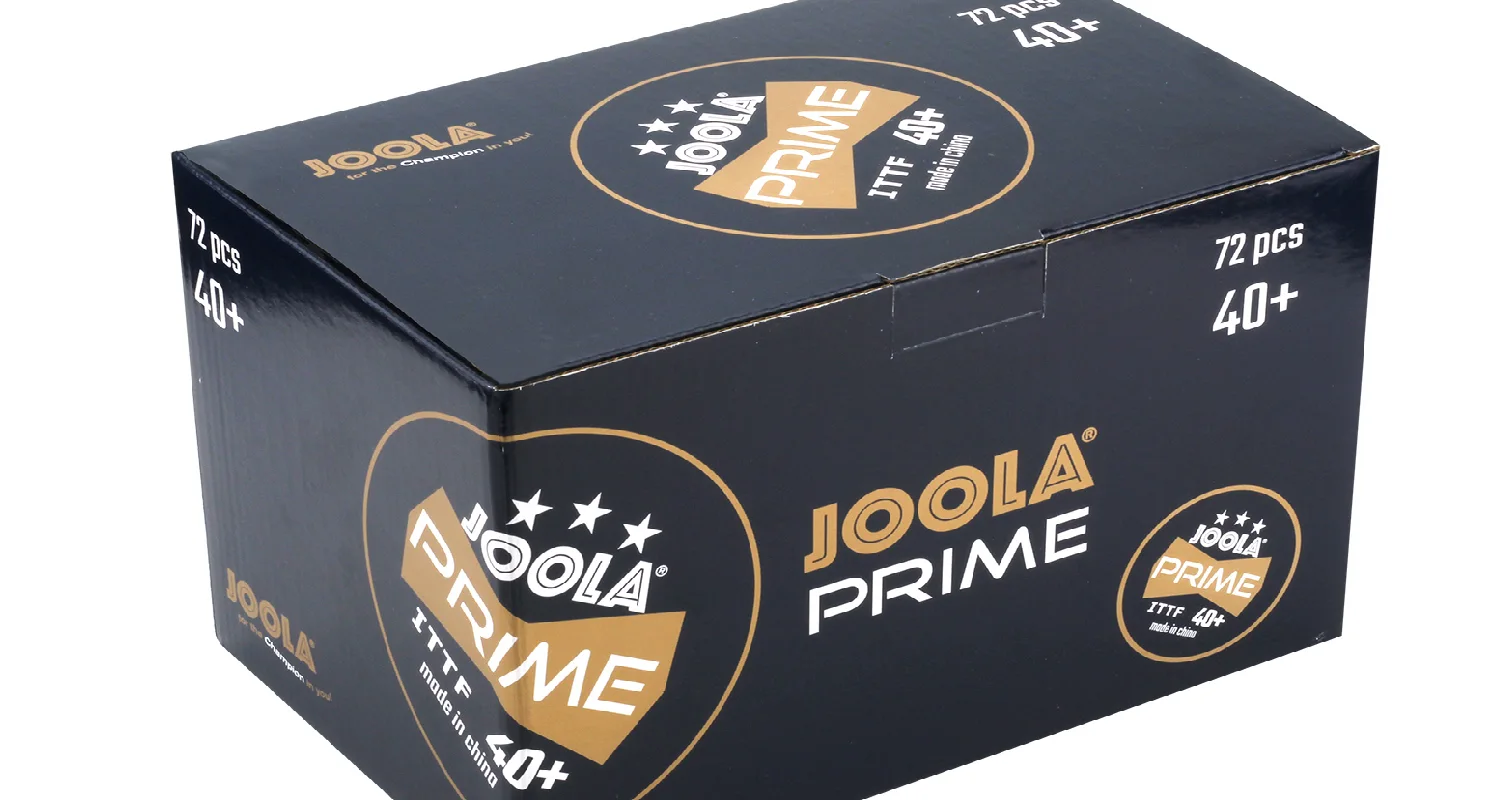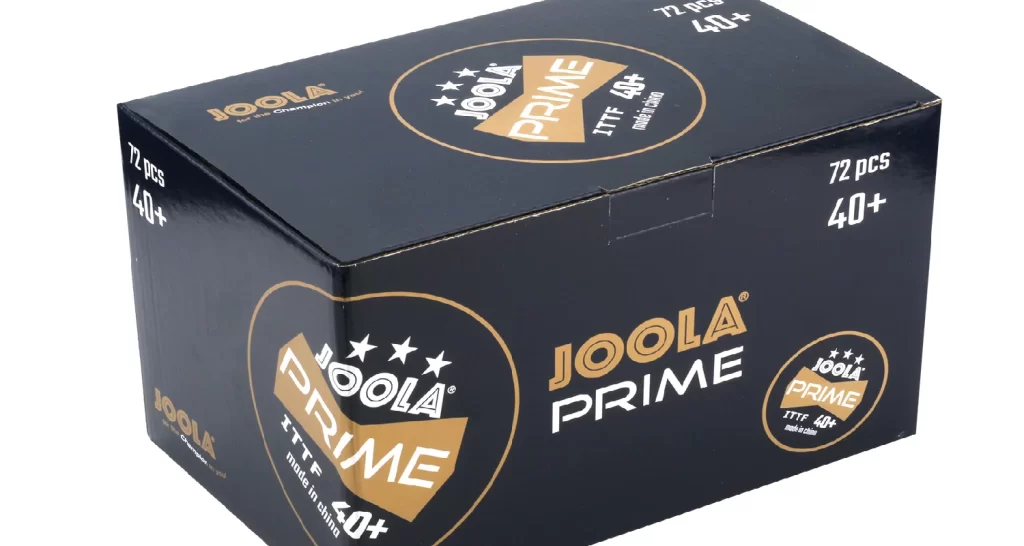 Pros
Ideal for Tournament-level Game
3-Star JOOLA Prime ABS balls have been featured in the Olympics. The ITTF-regulated size and weight make it perfect for advanced players who are looking for something serious.
The ball will not lose its shape even after several uses. It also demonstrates ideal performance when it comes to bounce and spin.
Suitable for Training
Since the Joola ABS table tennis balls are affordable as compared to other balls, these balls can also be used for training by advanced players. They are robot-friendly and can also be used with a partner to train.
Since one ball can be used for several games, you don't have to worry about dents or damage.
Superior Construction
JOOLA displays a marvel of construction in most of its products and the same is the case with these balls. Each ball is quality assured and you get the ideal ITTF-regulated weight and dimensions with every single ball.
These balls are also seamless, which enables a competition-grade game as seams are mostly seen with contempt in professional games.
3-Star JOOLA Prime ABS Ping Pong Balls are also very stable and sturdy due to the ABS plastic and the overall construction. Due to the ideal hardness, each ball will last you a long time and can withstand offensive shots.
Great Spin
Each of the 3-Star JOOLA Prime ABS Ping Pong Ball has even wall thickness which makes it ideally round and hard.
The ball does not veer or wobble and has a good dwell time. All of these characteristics contribute to excellent spin ability. If you prefer a spin-oriented game, then this ball is just for you.
Speed and Bounce
With 3-Star JOOLA, you enjoy an ideally controlled speed and consistent bounce, which will give you a power-packed strike each time.
This ball doesn't disappoint when it comes to speed, accuracy, and executing a clean, crisp shot. You can also expect a consistent bounce with each shot.
Value for Money
This ball delivers excellent performance and quality at its price. It is cheaper than other competition-grade balls in the market, such as the Nittaku Premium. Since it lasts several uses and can be used in training without breaking the bank, we consider this ball a true value for money.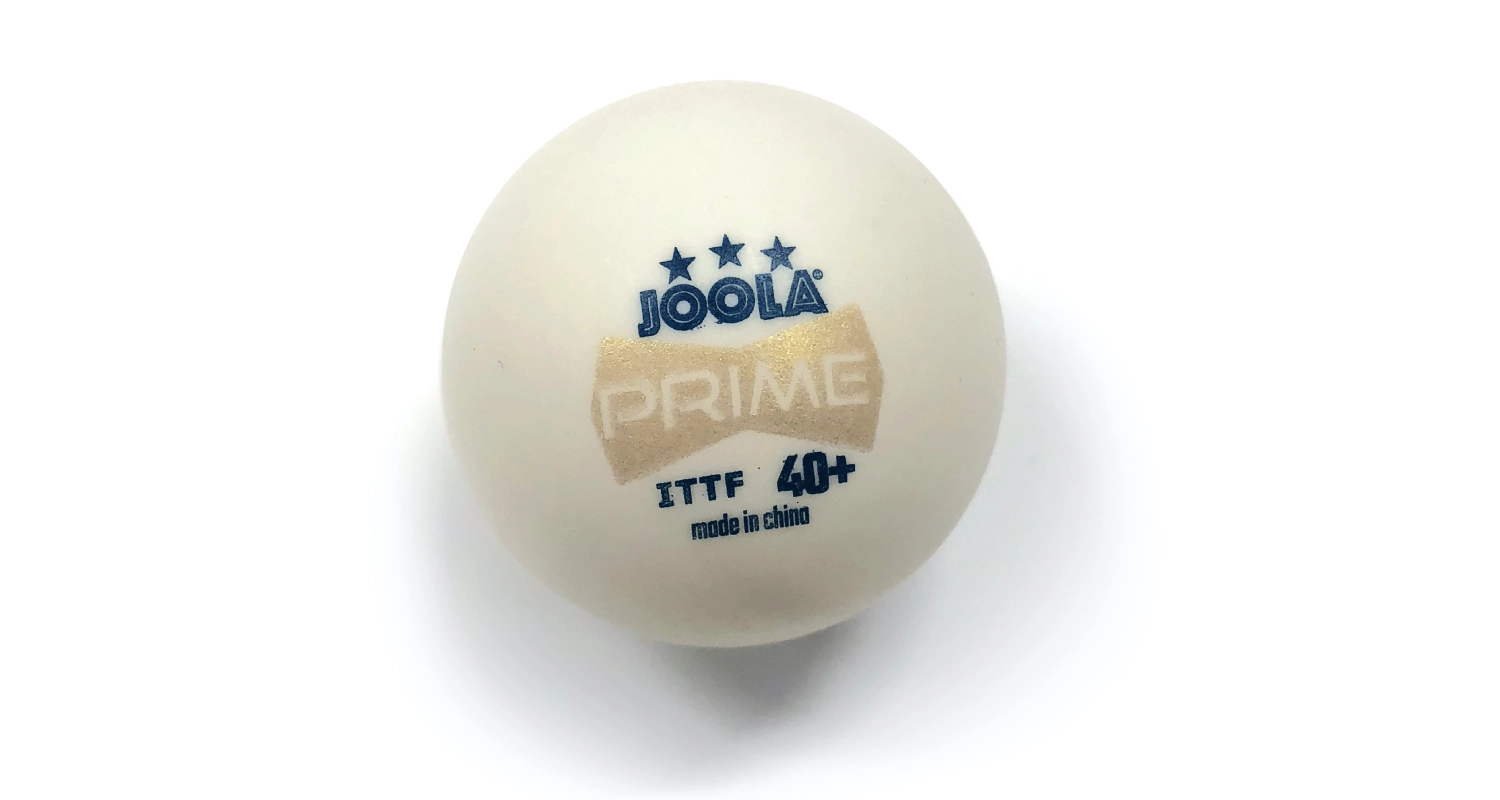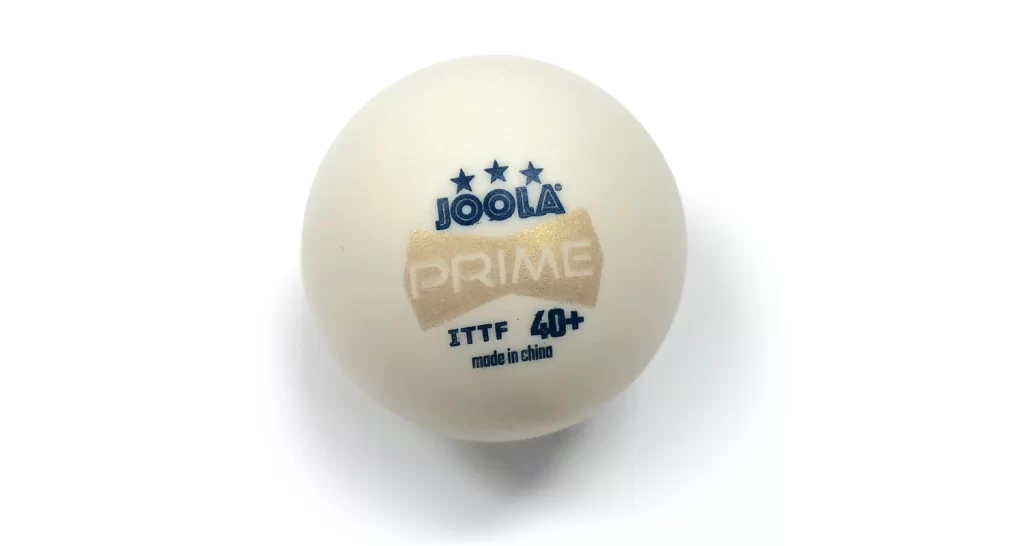 Cons
Not for Beginners
If you are a beginner table tennis player or just looking for a ball for recreational purposes, then these ping pong balls are not for you.
Suitable for advanced and professional players, you might find its speed and bounce overwhelming. For beginners, we recommend training balls from Butterfly, MAPOL , or KEVENZ.
Too Much Grip
An ideal professional ball must be able to bite the table tennis paddle. This is called grip or dwell time: the time a ball stays in contact with the paddle during a strike.
Increased dwell time is ideal for the spin-generation but it can seem overwhelming and uncontrollable to some players, especially in the beginning.
Too much spin can also alter the ball trajectory and create a curved path, which you might not be able to predict. If you are a player that values speed over spin then you should think twice before getting 3-Star JOOLA Prime ABS ping pong balls
Chalky Surface
These balls have a white chalky surface which is prone to leave residue on your table tennis equipment. If spots bother you, then make sure to clean the ball thoroughly before using it or look for other alternatives.
Our Rating: 4.3/5
The 3-Star JOOLA Prime ABS are solid balls, demonstrating superior craftsmanship and high quality. These are ideal for serious players who either want to train using them and refine their skills or are looking forward to using them in table tennis competitions. While you're at it, look into the JOOLA Infinity – a great paddle that pairs nicely with these 3-star balls.
We consider this ball a great value for money as it delivers performance at a reasonable rate. If you prefer a ball with lesser spin and lesser dwell time, then we would not recommend this. Its chalky surface might also be a problem in the first few games.
Conclusion
We were thoroughly impressed by the 3-Star JOOLA Prime ABS ping pong ball due to its spin-generation, excellent construction, and competition-grade performance.
It is ideal for use by professionals for training or tournaments and will deliver a consistent bounce and ideal speed at each shot. We would encourage you to look for other alternatives if you are a beginner, or simply prefer massive speed over spin.