Footwork is an underrated and important part of playing table tennis. Elite footwork is key to becoming a better player, and it is more significant to get the right kind of sneakers that can help you with your footwork.
Every table tennis coach will make sure that a young upcoming player improves his/her footwork before they can dispatch the smashes and lobs.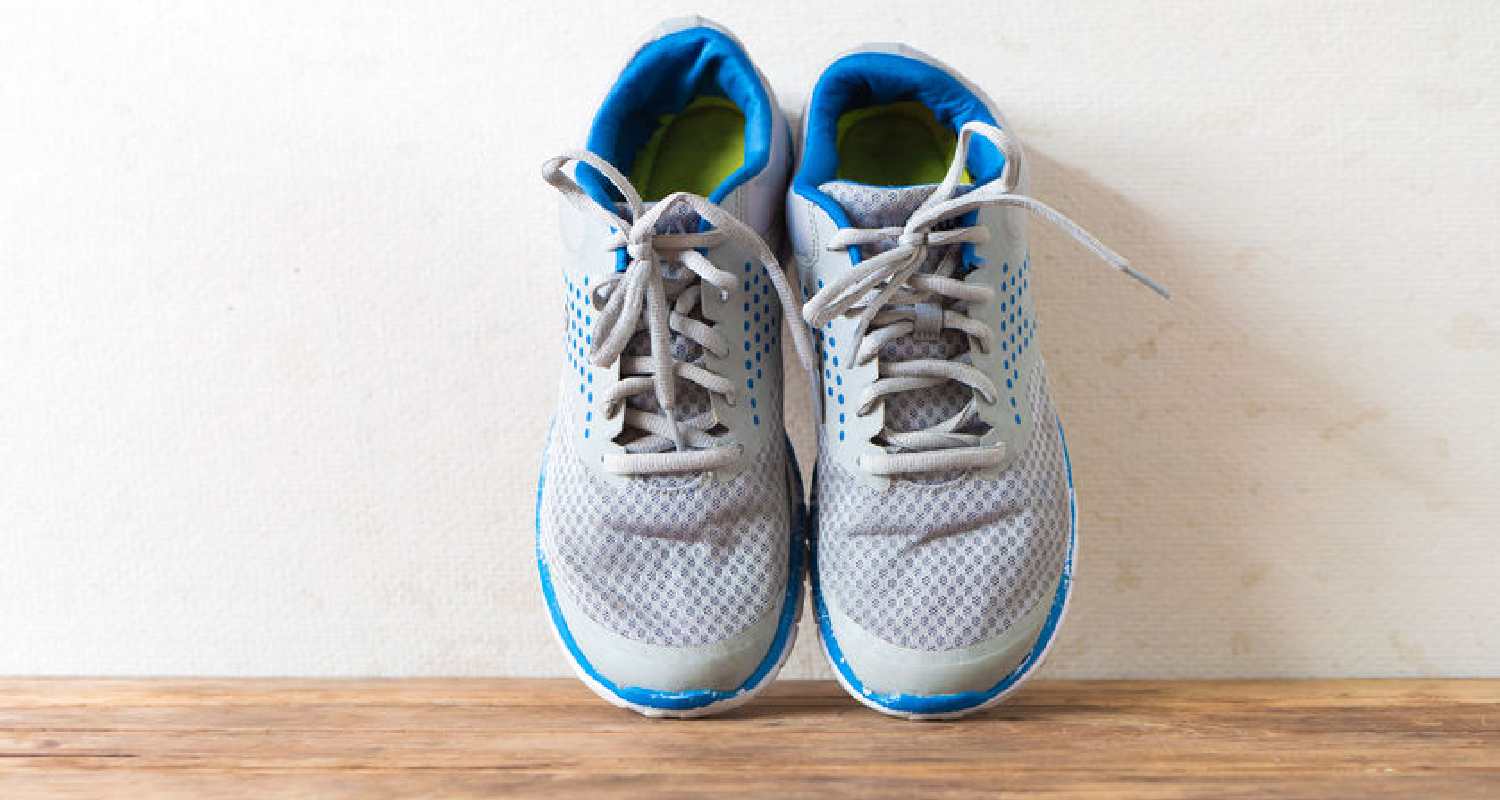 What is Different About Table Tennis Shoes?
For an amateur player, any kinds of indoor shoes are fine. However, for serious players, table tennis shoes are a major investment that they should not overlook. These shoes are different when compared to normal sneakers, in the sense that they are made of highly durable material with thinner soles.
In addition to these features, the table tennis shoes are quite lightweight and offer good support to help you stay in the rally. They have a grip that suits the inside surface and allows the players to move nimbly around the table and assist the player to the maximum level.
Best Table Tennis Shoes
To help you choose, we have compiled a list of the best table tennis shoes you can purchase. It is important to remember that you should consider your skill level, the playing surface, and the price before deciding on which pair to buy.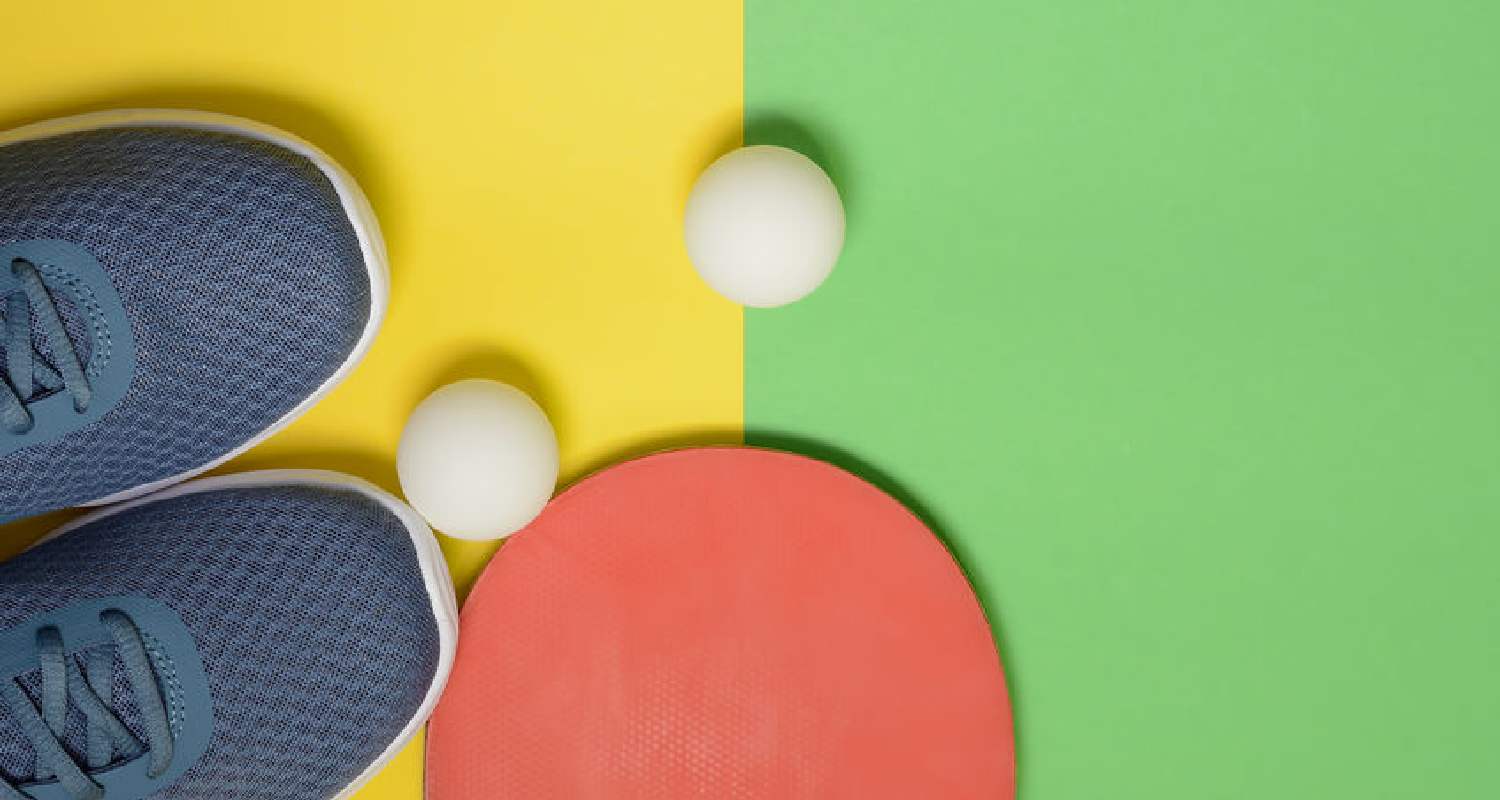 It should come as no surprise that the best table tennis pair in the market belongs to Butterfly.
The Lezoline Rifones are ideally made to mix the substance with style and they do a wonderful job of fitting that description. While the Butterfly Lezoline Rifones costs an arm and a leg, we argue that it justifies the price tag because of what it offers.
The pair is made for professional players that play at the highest level, and it has the stamp of approval of some of the biggest names in table tennis. This can be seen in the construction of the shoes as the outer layer is made from the special KPU material that offers adaptability in all kinds of weather and a lot of adhesion.
For players, this is perfect as it allows for easier sideway movements thanks to the lightweight cushioning.
It has a lot of shock absorption and the midsole is elastic helping you move quicker. This allows for a lot of balance and in a sport where irregular movements are common, this could be a fantastic investment.
The Lezoline Rifones is quite expensive, but it is worth it!
Mizuno has been quietly making a name for themselves in the table tennis industry for producing world-class shoes. There are so many to choose from, but we have gone with the Wave Drive A7 because it is considered to be a favorite among the professionals, as well!
The performance packed in these shoes is simply outstanding and you can be on top of your game wearing these.
The athletic sole is made to provide stability but also improved traction than other pairs in the market. Indoor games tend to get hot and sweaty, fairly quickly, so it is important to invest in a pair that offers ventilation for your feet, and there is no better option in this regard than the Wave Drive A7.
However, the biggest reason for buying this has to be the fact that they are unisex, but that does not mean that the design has been compromised. They are still one of the best-looking pairs you can buy and the comfort they provide is unmatched. Ideal for your pocket, too, so you can get a budget option when compared to the Butterfly products.
ASICS have outdone themselves with the Gel-Rocket 9, as they introduced the Trusstic System Technology, which allows for the reduction of the weight of the sole while retaining the structural integrity of the shoe.
Made from manmade mesh, the ASICS Men's Gel-Rocket 9 offers a lot of control to players that want better footwork, in particular. It has rubber that makes up the sole and in addition to that, they have a great fit and sole grip.
For indoor sports, there are fewer options better than the ASICS Men's Gel-Rocket 9 and we love it for its durability. It is a proper upgrade when compared to the ASICS Men's Gel-Rocket 8, which came out a few years back. If you liked using the Gel-Rocket 8, you will adore the quality of the Gel-Rocket 9 because it has all the upgrades and improvisations on the older model.
One of the most commonly used table tennis shoes is the JOOLA Cuckoo. This is a high-end product that is common amongst the very best players. It has an improved grip thanks to the latest technology used by JOOLA in the product of the Cuckoo, which fits every player and provides them with maximum gain.
The JOOLA Cuckoo is a highly advanced pair as it allows for the distribution of weight evenly across the structure of the sole, making it easier for players to move.
There is added protection for ankle and joints which is a big advantage for players that are prone to injuries. It comes in a beautiful design and is highly lightweight, making it one of the favorites amongst all levels of professional players.
If you are a fan of the classic products and the retro editions, you should buy the Butterfly 8001 Classic. It is one of the best-looking pairs in the market and has a wonderful design that looks so pleasing. The design is simple yet elegant, made for maximum performance.
The material used in the construction of the 8001 is soft canvas with rubber soles that have higher friction. There is a cushion for comfort and improved traction that allows for precision movements around the table, helping you get to all kinds of balls.
One of the less commonly known, but superior options is the LI-NING pair. LI-NING is not as well-known as companies like JOOLA, Butterfly, STIGA, etc. This does not mean that their products are bad; it simply means that people are reluctant to spend on these products.
We took the leap of faith on your behalf and tried playing in the LI-NING Table Tennis shoes and it was a fantastic decision. Made from the famous PU microfiber and nylon uppers, the shoes provide great stability and support to all players. They have the famous no-slip grip design ideally made for greater performance, stability, durability.
Nike produces fantastic sports gear for almost all levels of sports. It comes as no surprise that they have developed shoes ideally made for table tennis, as well. While, these are not exclusively for table tennis, the Court Lite edition of Nike is more than suitable for professional table tennis play.
These table tennis sneakers from Nike offer great durability as they are made from synthetic material. They provide a lot of synthetic cushioning and comfortable fitting thanks to the mesh material. You do not need to worry about sweating out of your socks because the Court Lite shoes will allow your feet to breathe.
The Adidas Tischtennis is one of the best shoes even on this list. It is not used as commonly as the other shoes. However, when talking about performance and quality, the Tischtennis is unmatched.
Tischtennis translates to table tennis in German, and if you are looking for a lightweight pair to complement your nimble and lightning-quick gameplay, you should look no further than the Adidas Tischtennis! With outside made of rubber, it has an interior made of leather and mesh, and the retro design is definitely to die for!
One of the most underrated inclusions on the list, the JOOLA Bend is a stylish table tennis pair that offers optimum gameplay, as well. You feel like you are walking on air when you wear the JOOLA Bend and is accompanied by some seriously high-quality technology.
Made from nano-PU material mixed with breathable mesh material, the Bend allows for dispensation of sweat and perspiration. It has a fantastic middle sole, made of Pylone that keeps the shoe lightweight but also durable.
The Donic Speedflex II is an ideal purchase for recreational and amateur players. If you are not a professional but want to start playing at a higher level, it is important to invest in a good pair of shoes that are made ideally for table tennis.
We recommend the Speedflex II by Donic that has a classic design and the upper material is made from breathable material.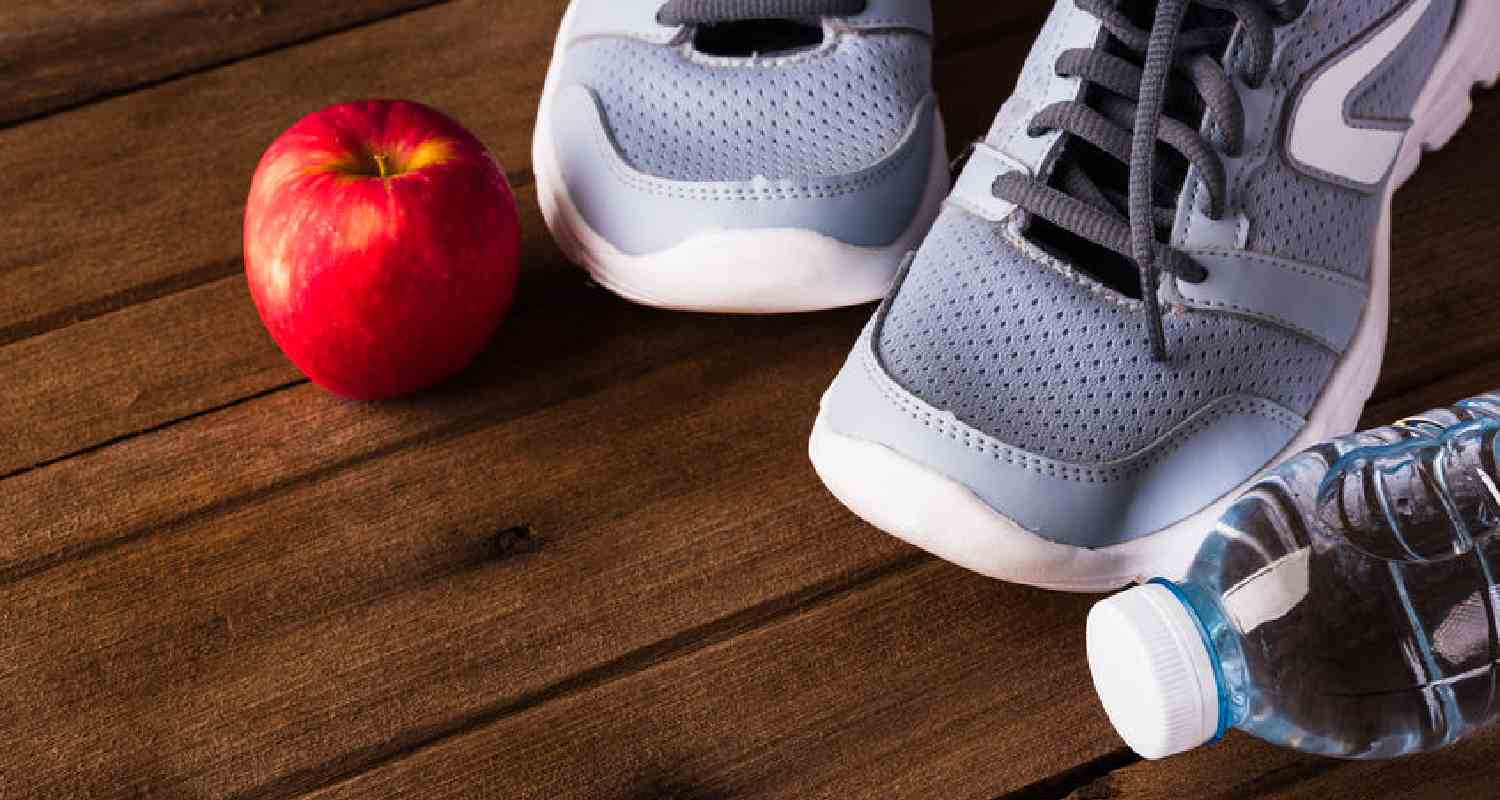 How to Choose Table Tennis Shoes
You should know the things to look out for, before investing in table tennis sneakers. For your ease, we have mentioned some of the things that you need to look for in table tennis shoes:
Lightweight
Always remember to invest in a pair that is highly lightweight and does not influence the game negatively due to its weight. You should feel like you are playing barefoot, so that you can be fast around the table.
Sole Toughness
The table tennis shoes you are purchasing, need to have a strong sole. This helps in avoiding injuries as you have to move nimbly and make inconsistent movements.
Flexibility
Make sure the upper and the inner of the shoes are made from flexible materials, otherwise your feet will remain planted and it will be tougher to move around.
Cushioning
The thinner the soles, the better you can move, but some people prefer their shoes to be well-cushioned to ensure comfort. This is majorly up to you, but remember that cushioning in some cases adds weight, too.
Ventilation
You need to invest in a pair that allows your feet to breathe and air to pass. Nobody likes sweaty feet and they negatively impact your game, as well.
How to Take Care of Table Tennis Shoes
Like all things, it is crucial to take care of your table tennis shoes. They cost quite a bit and it does not make a lot of sense to use them carelessly.
You should ensure that they do not become dusty. The sole needs to be cleaned regularly, but try to avoid getting it wet. Clean the rubber as it allows for tackiness and that could be crucial in avoiding any kinds of injuries.
If you feel that the rubber has lost its tackiness, you can purchase the Yonex Shoe Spray that allows your shoe to regain its tackiness. Although, a simple rub can also do wonders, now and then.
Table Tennis Shoe Brands
Many brands around the world manufacture quality table tennis shoes. We have included shoes from all of the brands on our list.
Butterfly
Butterfly is one of the most famous brands that manufacture table tennis products. They have also excelled in producing world-class table tennis sneakers, with the 8001 Classic and the Lezoline Rifones leading the way. Trusted brands allow for greater insurance in investment.
Mizuno
Mizuno is not as well-known as Butterfly in the table tennis market. However, Mizuno table tennis shoes are very well-known and worn by most professional players, as well. They have quality products and their Wave series has been very successful.
Adidas
Adidas is a household name in sports and they are one of the best companies in the world. They do not have a range of table tennis shoes to choose from, but the few that they do have, are exceptional options for all levels of players.
Their indoor shoes are more than perfect for table tennis but if you want the best, then we suggest investing in the Adidas Tischtennis.
Nike
Another famous company, known for making kicks, and other sports gear, Nike is not a renowned name in table tennis, but you can buy their table tennis shoes. They have a range of indoor shoe products that should be fine for playing table tennis but their Court Lite pair stands out.
Joola
JOOLA has been around for a long time, but they have started making table tennis shoes only recently. This does not mean their products are not good enough, as we experienced the JOOLA Court pair to be more than capable. The JOOLA Bend, however, is one of the best shoes, as explained on our list of best table tennis shoes, above.
ASICS
ASICS is a Japanese multinational company that excels in making some of the best table tennis shoes, you will find in the market. Their products are not only durable but also combine performance with style. The Gel-Rocket series of ASICS has garnered interest from professionals all around the world and every model is introduced with superb upgrades.
Frequently Asked Questions
Where Do I Buy Mizuno Table Tennis shoes?
You can find different designs and colors available in Mizuno Table Tennis shoes, for both men and women. The most reliable website to buy table tennis shoes is the official website of the Mizuno online store: Mizuno EU.
However, some of the other reliable websites that can deliver you Mizuno Table Tennis shoes are TableTennis11, Amazon, and TT-Japan.
How Do I Make Table Tennis Shoes Sticky Again?
You need to have sticky and solid shoes rather than slippery ones when playing table tennis. You can make your old table tennis shoes sticky again by applying products that bring back the lost grip of the shoe. These products are easily available in the market.
One of the most common is the "Yonex Shoe Spray." But before applying anything, it is advised to scrub and rub the rubber sole of the shoe until it starts to feel stickier and duller again.
Conclusion
We hope this guide helped you select your new kicks for playing table tennis. Let us know, if we missed out on your favorite table tennis shoes, and suggest us some more options, to improve this guide for others!