Adidas has always been a top-brand that caters to the needs of professional sportsmen. Let's see if the Adidas Tischtennis shoes are suited for your table tennis needs.
The retro-styled classic from the archives just does not seem to go out of fashion. As you may have picked up from their name, the Adidas Tischtennis were originally designed for table tennis play, however, they have morphed into a perfect lifestyle tread for your general usage. The Tischtennis Shoes first dropped in the '70s as ping pong's counterpart to the Stan Smith.
Clean and classic, these trainers are a one-to-one re-release of the cult favorite. It is a phenomenal piece of art, that remains relevant in the world of table tennis, even today, fifty years, later. The main catch is the three stripes, but what else does the Adidas Tischtennis has to offer? Let us check it out!
Specifications
Our Rating: 4.1/5
Price: $$$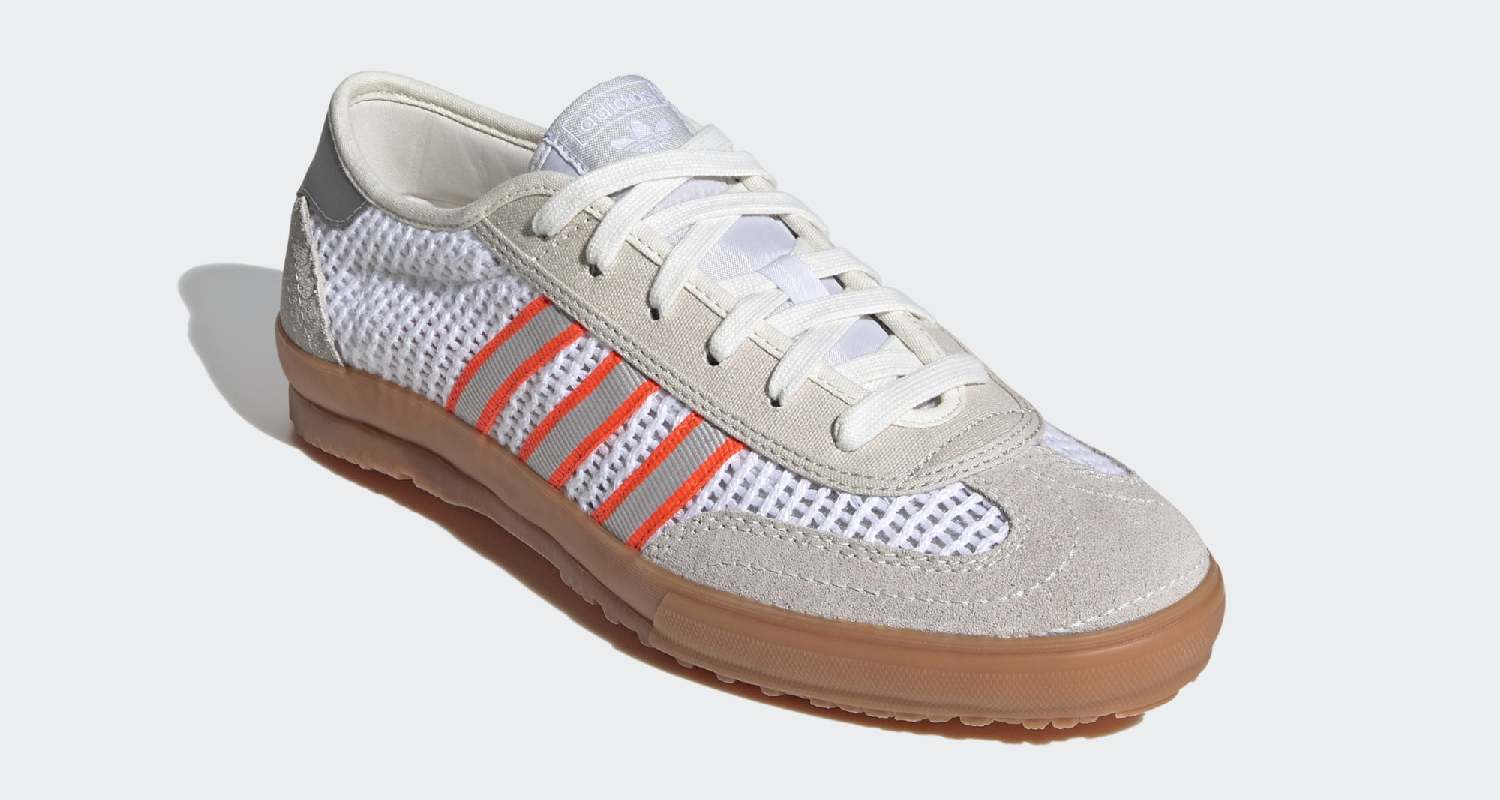 Pros
Insane Grip
The Adidas Tischtennis has a redesigned outsole design with a variety of fantastic designs. These tread patterns give varying amounts of traction, ensuring secure footing when practicing table tennis positions.
They will reduce your weight and enable you to make the next move, allowing you to get up and running in a split second.
The outsole is made of gum rubber. Gum rubber is excellent for traction since it enables you to plant your feet in the proper place, and if you suffer from twisted knees and ankles, this is the best choice for you!
This design contributed to the shoe's non-slip and non-marking exterior, which allows you to skid and catch all types of angles.
Soft Upper
We recommend purchasing comfortable table tennis shoes that will not only make you feel at ease but will also allow you to navigate around the court. The Adidas Tischtennis is soft and comfortable.
When you're wearing these beauties, you'll feel right at home, which will help you stay calm and collected throughout even the most heated rallies.
Because comfort is not something that most athletes seek, especially during matches, it may be a game-changer in table tennis. It can be useful when you have to play extended rallies and your feet begin to sweat. You can accomplish all of that and more with the Adidas Tischtennis.
For enhanced comfort, the Adidas Tischtennis is made of lightweight suede and textile. It is neither overly soft nor too stiff, yet it does cushion the foot during landings, toe-offs, and lateral motions. It also has a higher heel for improved back-end cushioning.
Raised Footbed
The footbed of the Adidas Tischtennis is somewhat elevated as compared to the most recent sneakers on the market. This is a brilliant modification by Adidas since it narrows your feet slightly. It's also a change you'll notice in the ASICS Gel Rocket line, which we tested.
You are forced to go side by side rather than forward and backward, which is a fantastic engineering innovation because it is what you want to do while playing table tennis.
Fantastic Retro Style
As the release of the Adidas Tischtennis was in the year 1978, it goes to show that even after more than forty years, they were re-released and remain a top option.
They evoke feelings of nostalgia since they are modelled after iconic table tennis shoes from the 1970s. The Adidas Tischtennis don't only look beautiful, but they also help you to go onto the court with style.
It is also available in multiple vibrant colors to choose from, making it an attractive option for all age groups. It does not matter what gender you belong to; you will be attracted to one of the many different colors on display. You should look no further, purely for design reasons.
Durability
With Adidas, durability is the one thing you can be certain about. Most individuals like to change their Adidas only because newer models have newer and better features, however the key selling point; durability, is always present in Adidas products, regardless of how long you have been using them.
This applies to the Adidas Tischtennis, as well. You may be confident that if you buy these shoes, they will be your partner for many years to come, provided you use them appropriately.
Lightweight
Table tennis requires you to reply quickly to each point differently, which you can only do if you wear lightweight shoes. It is difficult to find shoes that are lightweight and allow you to perform naturally.
Adidas Tischtennis, on the other hand, is a pair that gets close to performing this featherweight technique.
The Adidas Tischtennis is a well-known and often worn shoe because of its beautiful design, but the main reason people invest in it is because of its low weight.
You don't feel weighed down by the heaviness as you may with other table tennis shoes, and it helps you get out of the blocks faster and reply to all types of strokes much faster.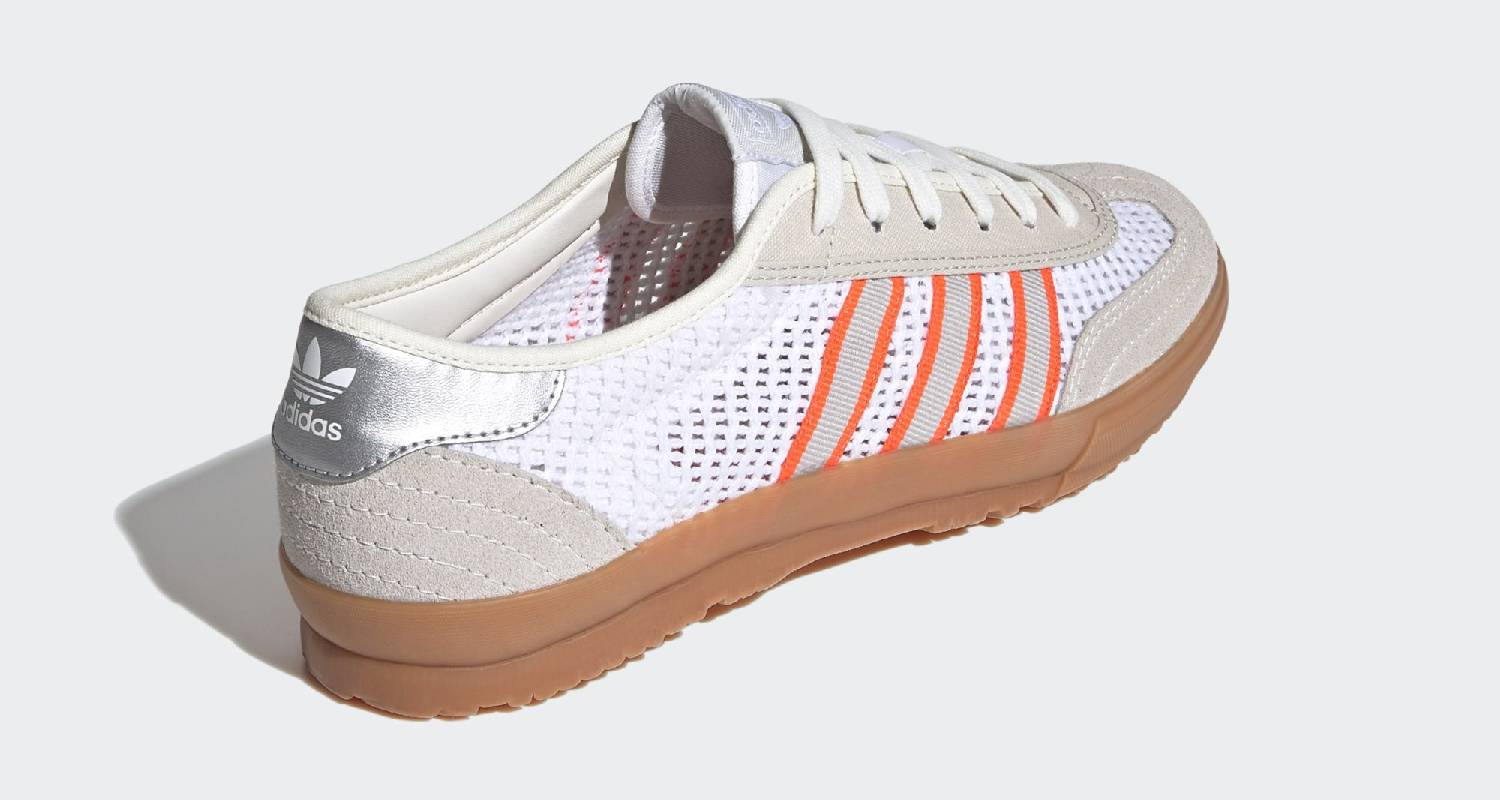 Cons
Not for Professional Play
It is significant to understand that the remodeling of the Adidas Tischtennis was done only as a fashion move, and not for people to use the model, professionally for table tennis play.
That is why there are so many shoes better suited to table tennis and also do not cost as much as the Adidas Tischtennis. We do not recommend these for professional play; although, they should be fine for amateurs and casual players.
Very Expensive
Overall, one of the most major issues buyers have with Adidas products is the high price tags. Nobody says that the shoes aren't worth the price, but the exorbitant pricing may put some people off. If you're looking for a low-cost sneaker, the Adidas Tischtennis may not be available.
We will also not encourage you to get the Adidas Tischtennis, especially if you are on a tight budget and there are better choices available for less money. Also, we do not recommend these shoes for people that play professionally, as they cost a lot and you can buy much better pairs for much less.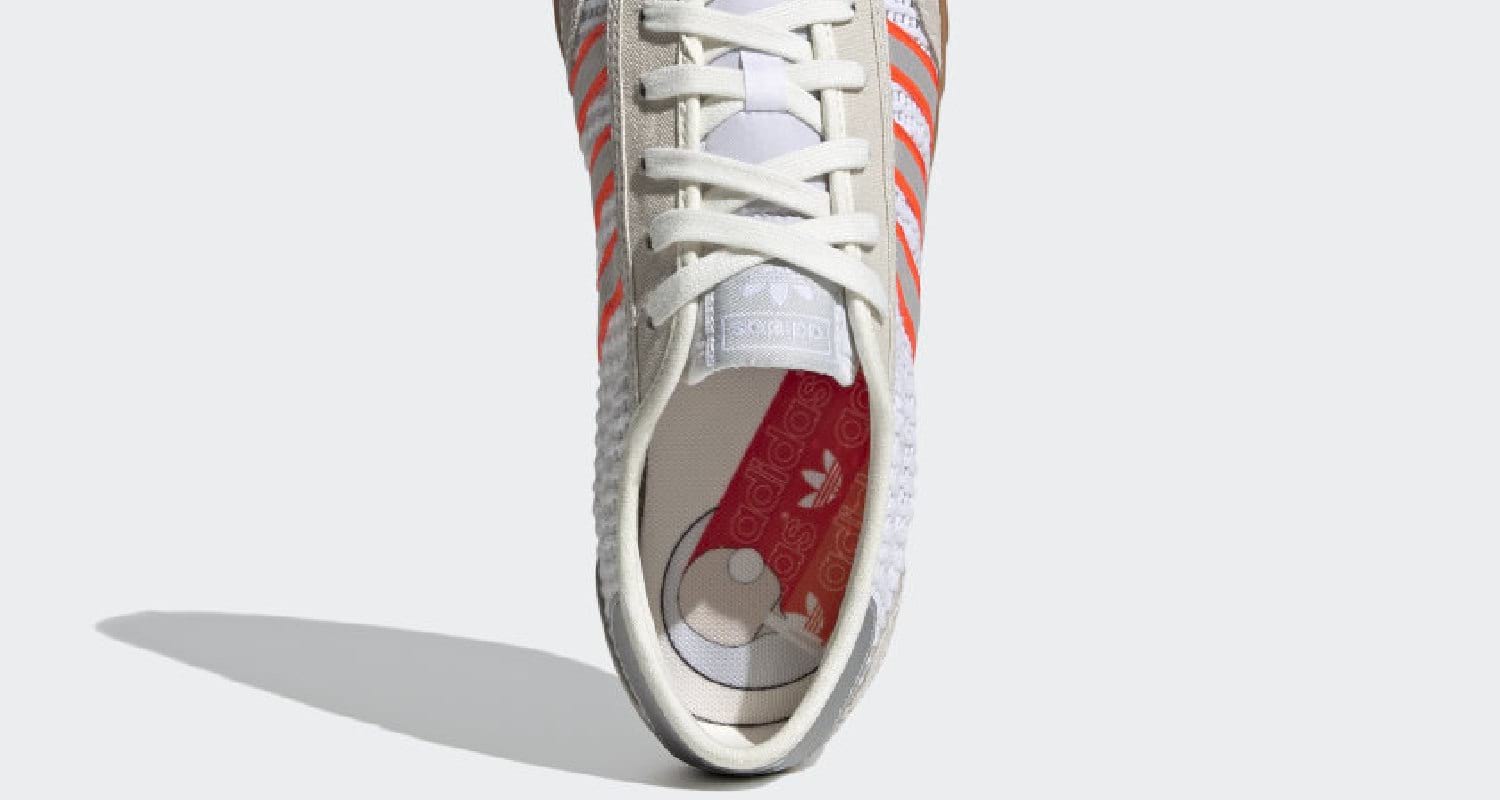 Our Rating: 4.1/5
The Adidas Tischtennis is one of the best shoes ever released, and due to a lot of nostalgic reasons, it remains a favorite of all of us. The only reason it does not rate higher is that it isn't used as commonly as the other shoes.
However, when talking about performance and quality, the Adidas Tischtennis is unmatched.
Tischtennis translates to table tennis in German, and if you are looking for a lightweight pair to complement your nimble and lightning-quick gameplay, you should look no further than the Adidas Tischtennis.
With the outside made of rubber, it has an interior made of leather and mesh, and the retro design is definitely to die for!
Conclusion
When you think about Adidas Performance footwear, table tennis is probably not the first thing that comes to mind. However, like with most niche sports, the Three Stripes has you covered with the vintage Tischtennis silhouette, which was initially created for ping-pong.
The Tischtennis is deceptively similar to many vintage Adidas trainers, but several important material variances set it unique. It has no extra weight, making the shoe compact and simple to move around in.
To maintain shape, suede overlays are applied to the heel and toe. It is a pretty decent buy but the price tag can put people off.