Looking for a new pair of table tennis shoes and wondering if Mizuno Wave Drive A7 is worth your money?
Table tennis shoes are a vital component of equipment. Table tennis is one of the few sports in which the equipment and apparel used are restricted. As a result, the quality of specific things is passed on rather than being scattered throughout a large number of separate pieces of apparel.
You need a good pair of shoes as they determine a lot of things for you. From determining your ability to stop as well as how your movement will be restricted, your table tennis shoes will be your best friend when you take on an opponent.
Also, they provide a lot of support for your ankles and feet whenever you land from a strong forehand smash or backhand attack.
We examine the Mizuno Wave Drive A7 series, which is a highly regarded pair that can help you improve your game.
Mizuno Wave Drive A7 Shoes Specifications
Our Rating: 4.5/5
Price: $$$
Package Weight: 1.9 lbs/0.86 kgs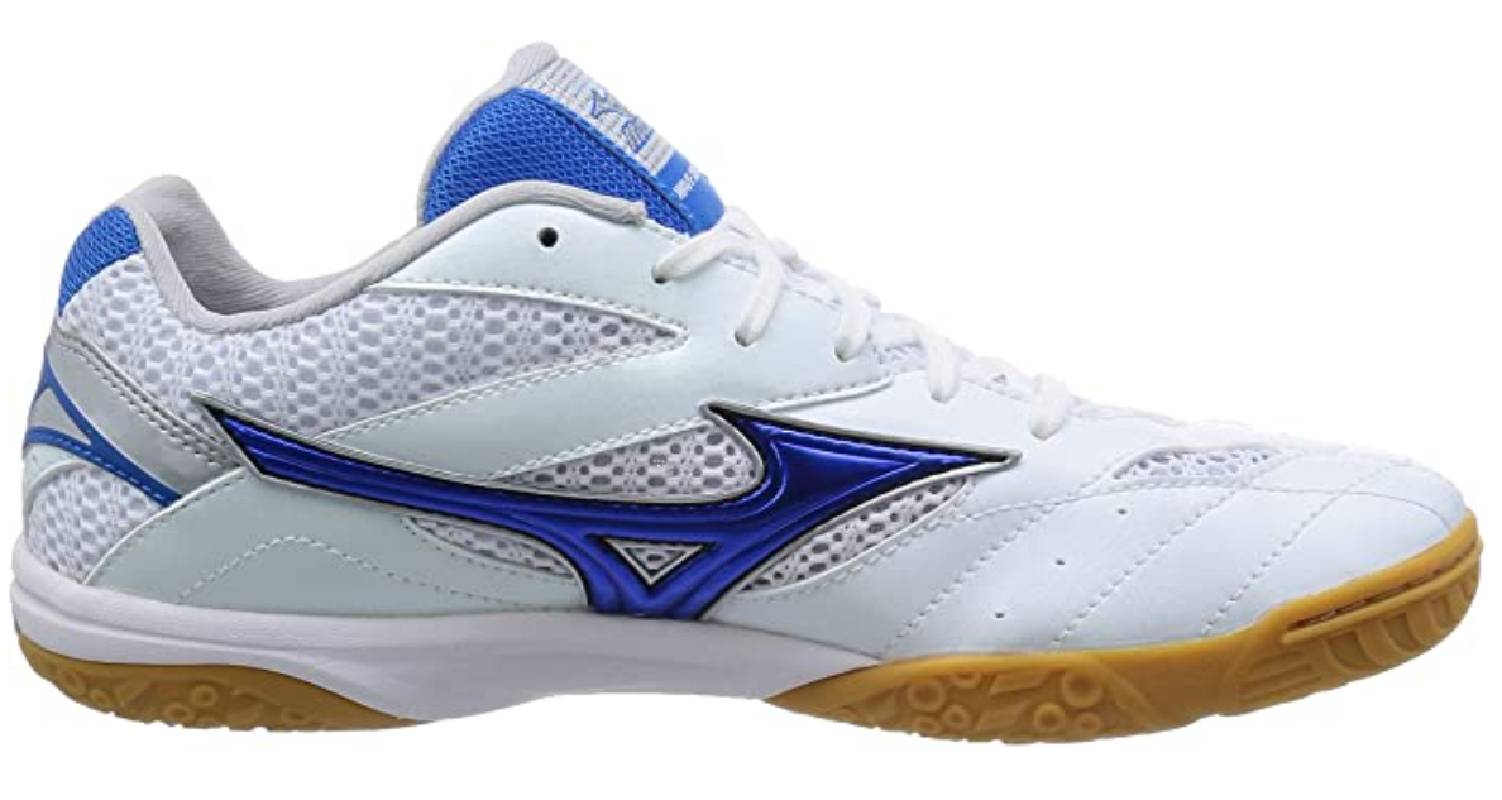 Pros
Lightweight
While the Mizuno Wave Drive A7 Series is well-known for being top-notch; one of the biggest takeaways from this pair is the weight. It is a lot like wearing socks because they are so lightweight and you do not feel grounded by the heaviness as can be the case with some other table tennis shoes.
Table tennis is a game that requires you to quickly adjust to the game situation, and you can only do so if you have the support of lightweight shoes.
Some professionals even claim to practice barefooted to improve their speed; however, that is not suggested as you will require similar lightweight shoes, which can be tough to find. Although if you decide to invest in the Mizuno Wave Drive A7, you cannot go wrong!
Grip
Again, for table tennis players, it is crucial to invest in a pair that has a superb grip. This will not only allow you to land better on your feet after hitting a powerful shot but will also ensure that you do not twist your ankle.
The grip is a feature you should look for, before investing in a table tennis pair but make sure not to buy one that grips a lot.
Too much grip is a major issue, but one that you will not face if you buy the Mizuno Wave Drive A7. This is because, the grip also tends to slow your game down, as you will have a difficult time moving around the table tennis table if there is too much friction.
You do not need the resistance to motion as the main aim is getting to every ball; planting your feet can be fatal.
The Mizuno Wave Drive A7 is perfectly balanced when it comes to gripping surfaces. They will bring your weight down and will also allow you to make the next move helping you off your feet within a split second. The grip of the Mizuno's will not give up on you, even after a lot of wear and tear.
Unisex
The traditionally designed Mizuno Wave Drive A7 is unisex. Anyone can wear these, regardless of their gender, because these are made for everyone! This is a huge advantage, especially, for the people who have a hard time deciding on the right kind of shoes and design is a problem.
While I believe that all shoes should be unisex, Mizuno has done us a huge favor by making table tennis shoes that are unisex, without comprising on the design and making sure that everyone has the same opportunity to play.
Cushioning & Support
When you are buying table tennis shoes, we recommend making sure that the cushioning is soft enough to make them comfortable. You can be assured of great cushioning with its heel wave plate and ap+.
This makes a lot of sense, as the rest of the Mizuno Wave Drive A7 is the complete article, and once you wear it, you feel like you are sitting in slippers.
Comfort is not usually something athletes look for, especially the matches, but in table tennis, cushioning can be a game-changer. It can come in handy when you have to play the grueling long rallies and your feet start sweating.
The removable cup insole of the Wave Drive A7 is anatomically molded to maximize comfort and support for table tennis movements. To enhance breathability, the AIRmesh uppers are also installed. These are big additions to have in your shoes as they can be the difference between a win and a loss.
Durable
Lightweight things are hardly ever durable. Allow the Mizuno Wave Drive A7 to change this perception as they are not only durable but will also remain your trustworthy option for footwear for a long time!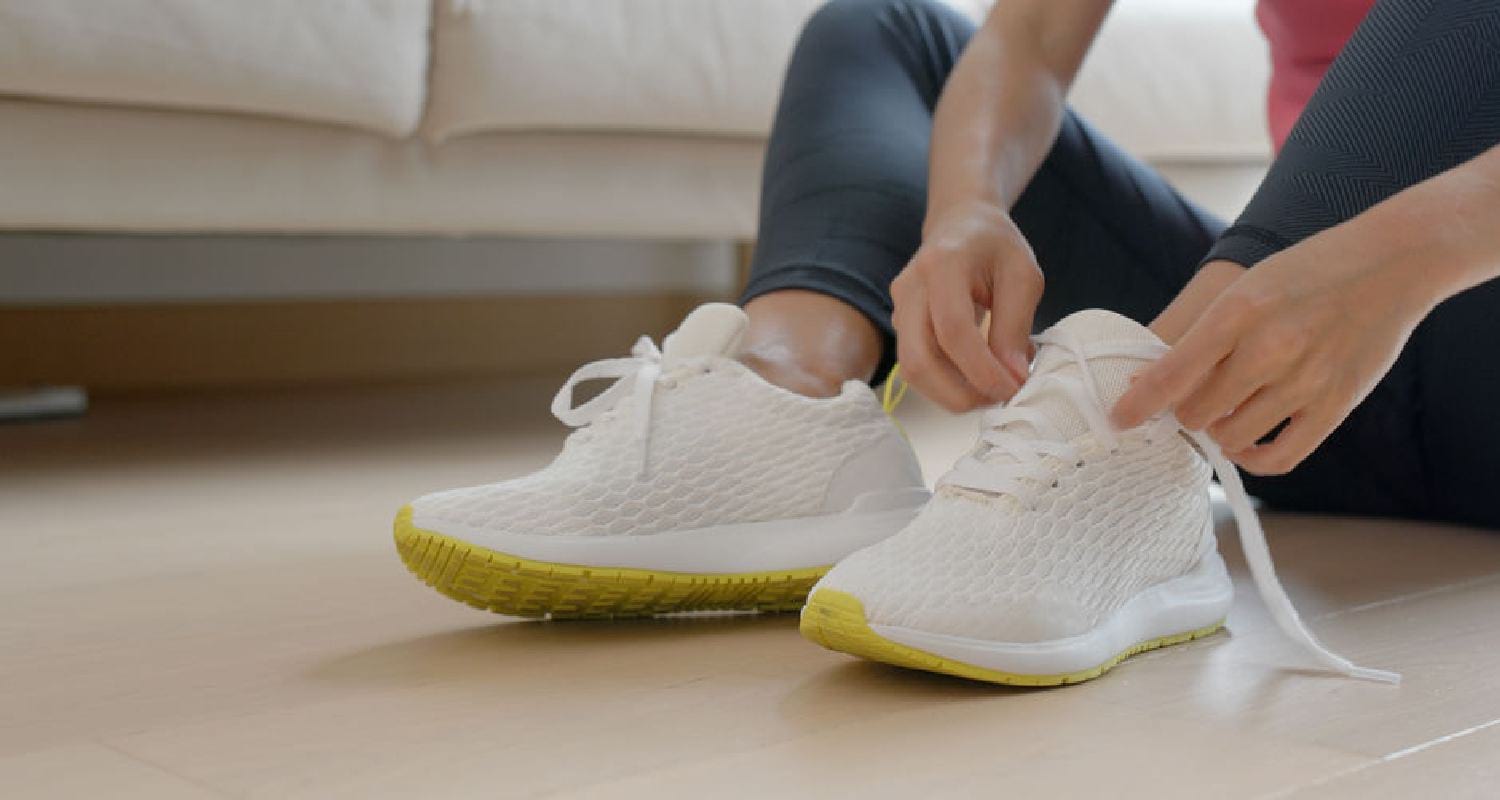 Cons
Very Expensive
All things considered, one of the main issues people face regarding Mizuno products is in the price. Nobody says that the shoes do not deserve having that kind of a price tag, but the exorbitant pricing can put people off.
If you are looking for a budget option, then you should stay well clear of the Mizuno Wave Drive A7 as it does not come cheap. However, if you do have the money, you should go all out on the Wave Drive A7, and it will not be a decision that you regret!
Not for Heavier Players
If you weigh more than 100 kgs or 220 lbs., you should not be purchasing the Mizuno Wave Drive A7. This is not to say that it won't fit, it is more of a customer-friendly suggestion.
The shoe is manufactured to bear the weight of all-sized men and women (because it is unisex), but for an optimum experience, the Mizuno Wave Drive A7 should be worn by people who weigh under the aforementioned limit.
Our Rating: 4.5/5
Released for professionals, the Mizuno Wave Drive A7 is a fantastic investment for everyone! It does not matter if you are a male or a female; if you have the money to spend, you should go all-in for the Wave Drive A7 and start using your feet more to win matches!
The price is a sticking point for many people, but it has some of the best features one can want from their table tennis shoes, so it makes for a fantastic investment!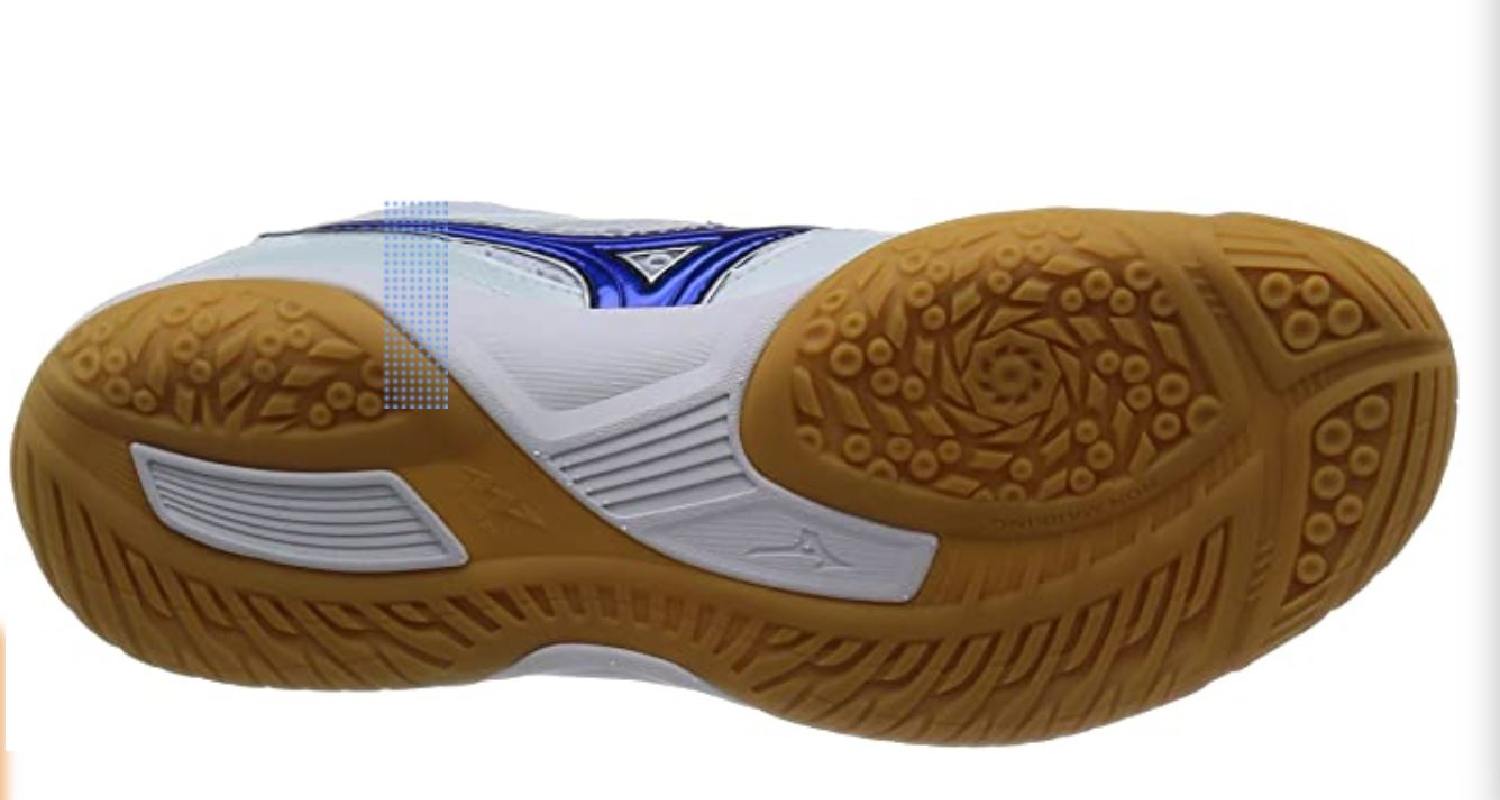 Conclusion
It is critical that you choose the best ping pong shoes so that you can execute your skills and have an incredible performance.
The Mizuno Wave Drive A7 table tennis shoes will undoubtedly provide exceptional efficiency in any ping pong game. They will appeal to both men and women because of their unisex design.