Are the Butterfly 8001 Classics table tennis shoes still worth it?
You cannot become a better player if you do not properly position your body and perform the essential movement in table tennis. And, as we all know, table tennis can become incredibly rapid at times, so mobility and posture are critical.
Now that we have established the importance of movement in table tennis, it is equally significant to understand the footwear required in table tennis.
There are shoes designed specifically for table tennis players that fit properly, blend in with the surface, and give the maximum comfort and mobility. These shoes are ideal for playing table tennis as they can help elevate your game.
We take a look at one of the best pair of table tennis shoes in the history of table tennis: the Butterfly 8001 Classics.
Butterfly 8001 Classics Shoes Specifications
Rating: 4.6/5
Price: $$$
Weight: 14.4 ounces/0.4 kgs
Size: 11.25 x 6.25 x 4 inches
About the Brand
Well, you can write volumes on the brand that is Butterfly; a Japanese multinational firm that manufactures high-quality table tennis products. They make some of the best equipment in the business, and also, as of late, have excelled in producing fantastic indoor shoes that are ideal for playing table tennis.
For the best part of the last seven to eight decades, Butterfly has been producing top-notch paddles, tables and balls that have now become the standard of most top professionals in the sport.
Butterfly is quite well-known, and after earning a name for themselves in the production of table tennis paddles and tables, they have expanded into the production of table tennis shoes as well.
Many players are more than happy to be affiliated with Butterfly and continue to wear their products, including their range of table tennis shoes. One of their ultimately fantastic table tennis shoes has to be the Butterfly 8001 Classics.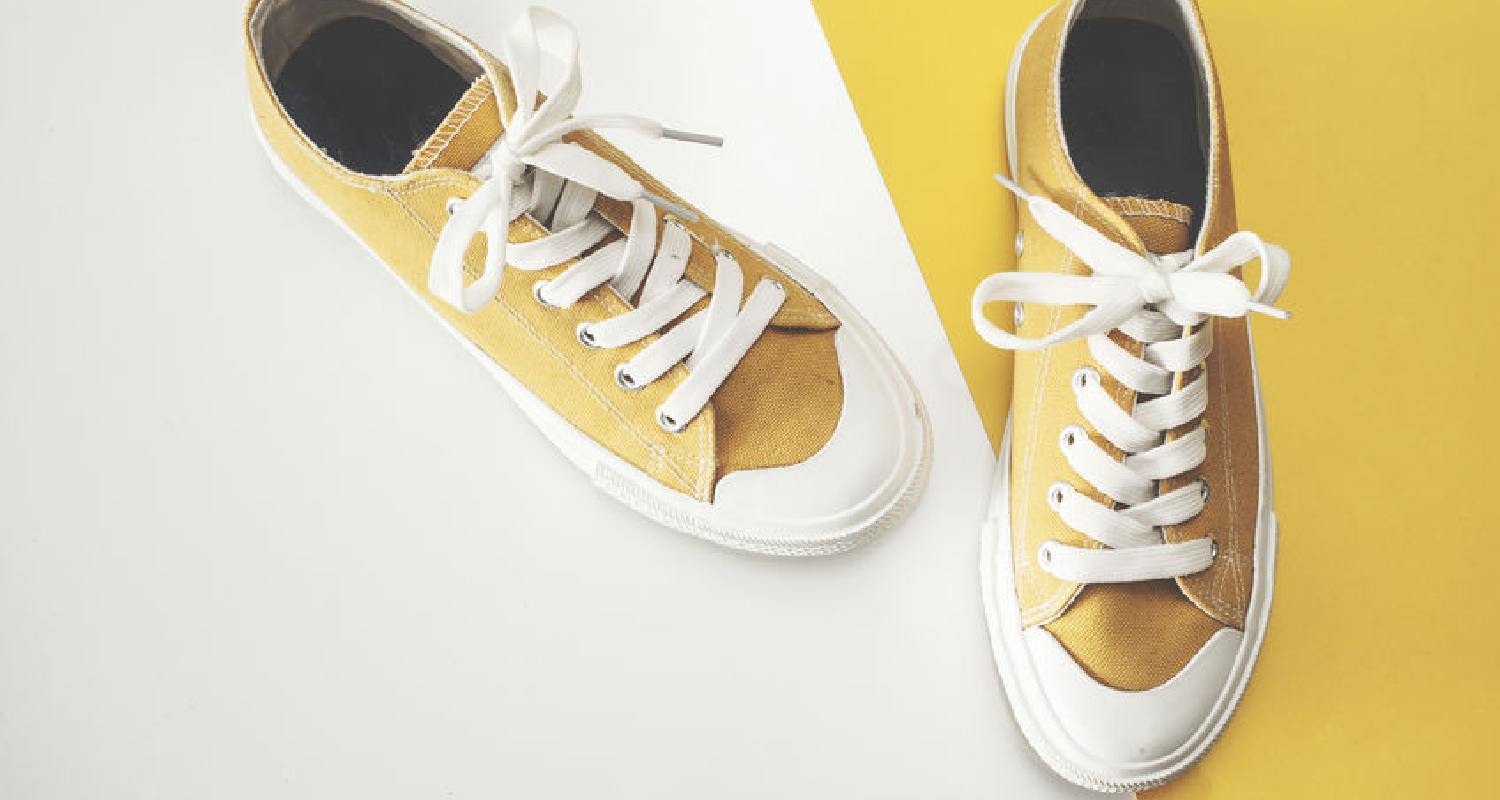 Pros
Cushion for Comfort
We recommend that the cushioning be soft enough to be comfortable, and you should look into this before purchasing table tennis shoes. The Butterfly 8001 Classics are incredibly soft and comfortable.
You can feel a lot at home when wearing these beauties and that helps you stay calm and composed during the most troublesome rallies.
In table tennis as comfort is not normally something athletes seek for, especially during matches, it may end up being a game-changer in table tennis. It can be useful when you have to play extended rallies and your feet start sweating. You can attain just that with the Butterfly 8001 Classics.
Superb Grip
Table tennis players should invest in a pair with a good grip. This will not only help you get back on your feet faster after a hard shot, but it will also keep your ankle from twisting. Fortunately for you, the Butterfly 8001 Classics are well-suited to the task.
The grip on the Classics is excellent. They adhere to the surface of the court rather well, which is a great advantage if you play a controlling style of table tennis. These were designed and sold primarily for squash players, although most sportsmen wear them for table tennis as well.
When it comes to gripping surfaces, the 8001 Classics are ideally balanced. They will reduce your weight and allow you to make the next move, getting you off your feet in a split second. Even after a lot of wear and tear, the grip of the Classics will not fail you.
Soft Canvas
Butterfly have constructed the upper of the shoe out of canvas. Canvas is a coarse cloth material made of hemp that is used in a number of things including sails, tents and of course shoes. Canvas shoes are considered to be ultra-light and featherweight.
This added canvas allows a lot of breathability to the wearer and you have the incredible comfort of moving around without worry about anything else.
Lightweight
Table tennis is a game that demands you to swiftly respond to each point differently, which you can only achieve if you wear shoes that are incredibly airy.
The Butterfly Classics are well-known and commonly worn shoes because of their fantastic quality but the biggest reason behind its popularity it is its non-existent weight.
Retro Style
While the release of the Butterfly Classic 8001 was in the year 2009, it goes to show that even twelve years ago, they were released as a retro and classic pair. They provide a sense of nostalgia as these shoes depict the classic table tennis shoes of the 90's.
This does not only look good, but it also allows you to step on the court with a bit of style.
It's a comfort to own certain things that you know will survive the test of time in a world that revolves on ever-changing trends. Vintage and retro apparel is made to endure a lifetime, and that remains a valid point even in the world of tennis.
This is the biggest reason behind the ultimate success of the Butterfly 8001 Classics.
Affordable
Given all of its capabilities, the 8001 is fairly priced for practically all levels of gamers. You may simply buy them without breaking the bank or going all out. This is a huge benefit since individuals feel more at ease spending money on low-cost shoes.
People also feel a lot more at home when they are paying a reasonable fee for a product that belongs to a household name like Butterfly.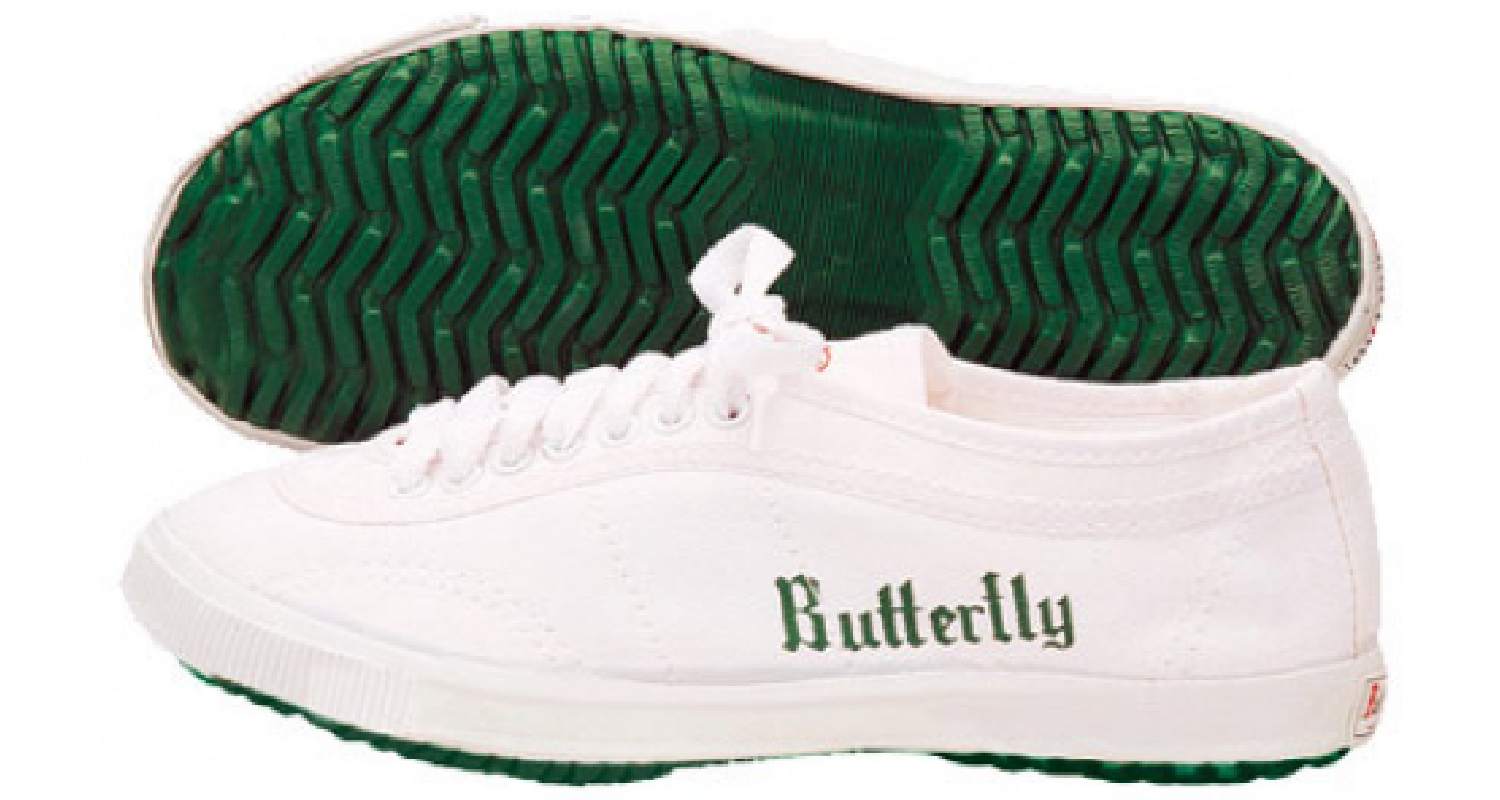 Cons
Not Flexible
While the 8001 Classics have a diverse range of features packed in their beautiful frame, they are not as flexible as the many different options available in the market, today. For that reason, only, people do prefer buying the other options.
Better Options Available
The year of the release of 8001 Classics is 2009, and that leaves a nice vintage feel about them.
However, it also means that there are a number of features that are not incorporated into the Butterfly 8001 Classics, that almost every other pair possesses. This is a major reason why it is not considered to be a shoe of regular wear.
Durability in Question
A few people complain about the durability of the product, as well. This can be because over the last decade, the game of table tennis has gotten more physically, taxing, that can explain the overuse of shoes, too.
Our Rating: 4.6/5
We are all, personally, big fans of the Classics. That is why we simply love this phenomenal piece of art from Butterfly. As for its features, it has many, considering it is quite cheap!
At the same time, it is understandable when people prefer buying the newer models from ASICS or JOOLA, etc.
All things considered, they are a pair that everyone should own, even if you do not play in them! They have a terrific vintage look that goes for all genders, as well, so you really do not have an excuse to not buy these!
Conclusion
If you like old items and nostalgic editions, you should get the Butterfly 8001 Classics. It is one of the most attractive pairs on the market, with a great design that is quite appealing. The design is basic yet attractive, and it was created for optimal performance.
The 8001 is made of soft canvas and has greater friction rubber soles. There includes a cushion for comfort and enhanced traction, allowing for precise motions around the table and allowing you to reach all types of ping pong balls.