Butterfly Lezoline Rifones is a name that you must have heard. Let's dive into everything there is to know about these table tennis shoes.
Butterfly excels in making fantastic table tennis equipment, from tables to paddles, they have it all covered. It is hardly surprising to see them do so well in the shoe industry, as well.
From earning plaudits for producing one of the most aesthetically pleasing shoes ever made, the Butterfly 8001 Classics, the company also realized that there is a lot to improve in terms of effectiveness and quality.
To answer this query, Butterfly came up with the Lezoline Rifones. While the Lezoline Rifones were also given a beautiful name, they also ended up becoming a fantastic addition to the world of table tennis shoes.
Today, we review an extremely high-quality product in Butterfly's Lezolife Rifones but you do not have to wait for our verdict, as it is already in: buy them!
Butterfly Lezoline Rifones Shoes Specifications
Our Rating: 5/5
Price: $$$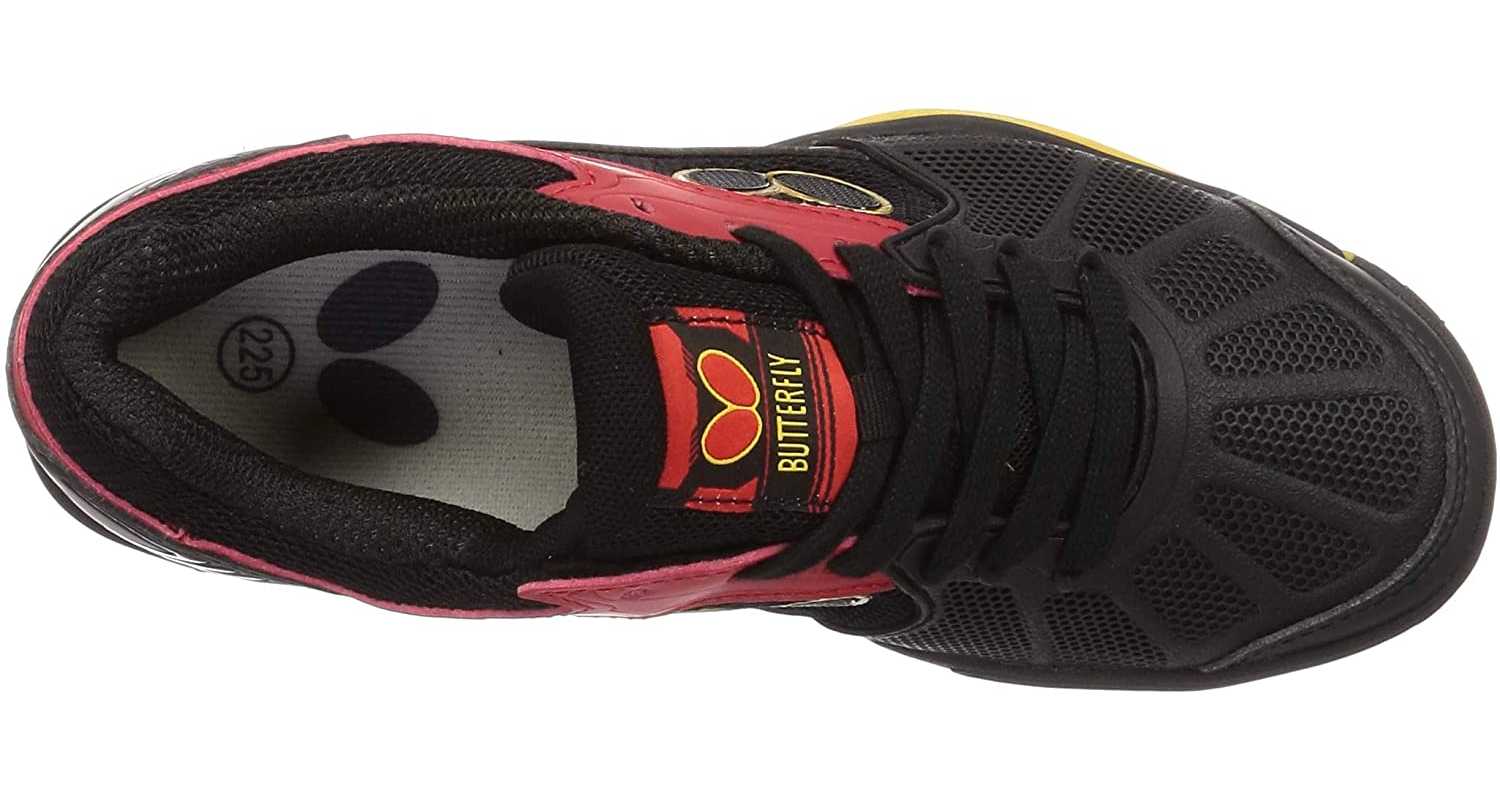 Pros
Maximum Comfort
The use of B-Armor in the design means there is a front foot cushion made of KPU material which gives added comfort during quick foot movements or high impact side-to-side motions.
The mid-sole design of the Butterfly Lezoline Rifones shoe is very flexible and increases the wearer's comfort by adding cushioned support. The one-sided shoe tongue provides you with the perfect fit for your feet. This design connects the inside of the shoe to prevent any unwanted movement of the wearer.
Comfortability is an incredibly important metric for a shoe, especially during table tennis, and the Lezoline Rifones check that with ease.
Supreme Grip
The wingtip design of the Lezolife Rifones creates a uniquely formed outer sole that aids in providing a high level of grip that results in allowing for quicker response and assists in the movement of the feet.
The result? The player wearing these shoes is able to react faster, which is highly important and effective when facing an opponent that is trying to rush you with fast play.
Your quick footwork is an added strength to your game, that can help you stay on the front foot for the majority of the game and push the opponent under pressure.
Increased Support
This shoe is fitted with a B-crest, also known as the bridge-shaped central sole that supports the movement of all kinds during gameplay.
Your support is intensified by STB, which stops distortion during the special feet movements during a rally that provides the wearer with greater stability and increases trust in your instincts during the play.
This is an added incentive made ideally for players that have weaker ankles or players that have suffered from injuries and have a hard time getting over that barrier.
Shock Absorption
Butterfly's Lezoline Rifones have a B-Absorber, which is typically a shock-absorbing material. This is specially designed to add a layer of flexibility and stability in every quick move that you might need to make during a rally.
This lightweight and sturdy shoe design prevent distortion of the shoe during any weird or incorrect foot movements, as well, making sure you do not make a potentially harmful move.
Incredibly Lightweight
Weighing less than 300g, the Lezoline Rifones is the epitome of airy feeling on your feet.
As we mentioned before, table tennis is a game that requires you to quickly adjust to the game situation, and you can only do so if you have the support of lightweight shoes.
We had the Lezoline Rifones in mind, when we explained this feature, as wearing them is a lot like wearing socks because they are so lightweight and you do not feel any extra weight or heaviness.
Highly Durable
Due to the superior construction quality and high-quality KPU material, the Butterfly Lezoline Rifones should easily last you more than a year or two with 40-50 hours of practice every month.
Forget having to worry about replacing them for a long time, as the Lezoline Rifones have the stamp of approval of a top-quality brand in Butterfly.
Unisex
The beautifully designed Lezoline Rifones are made to be unisex. Anyone can wear these, regardless of their gender, because these are made for everyone!
This is a huge advantage, especially, for the people who have a hard time deciding on the right kind of shoes and design is a problem. This way there is no discrimination and the quality of the shoe is maintained for all genders.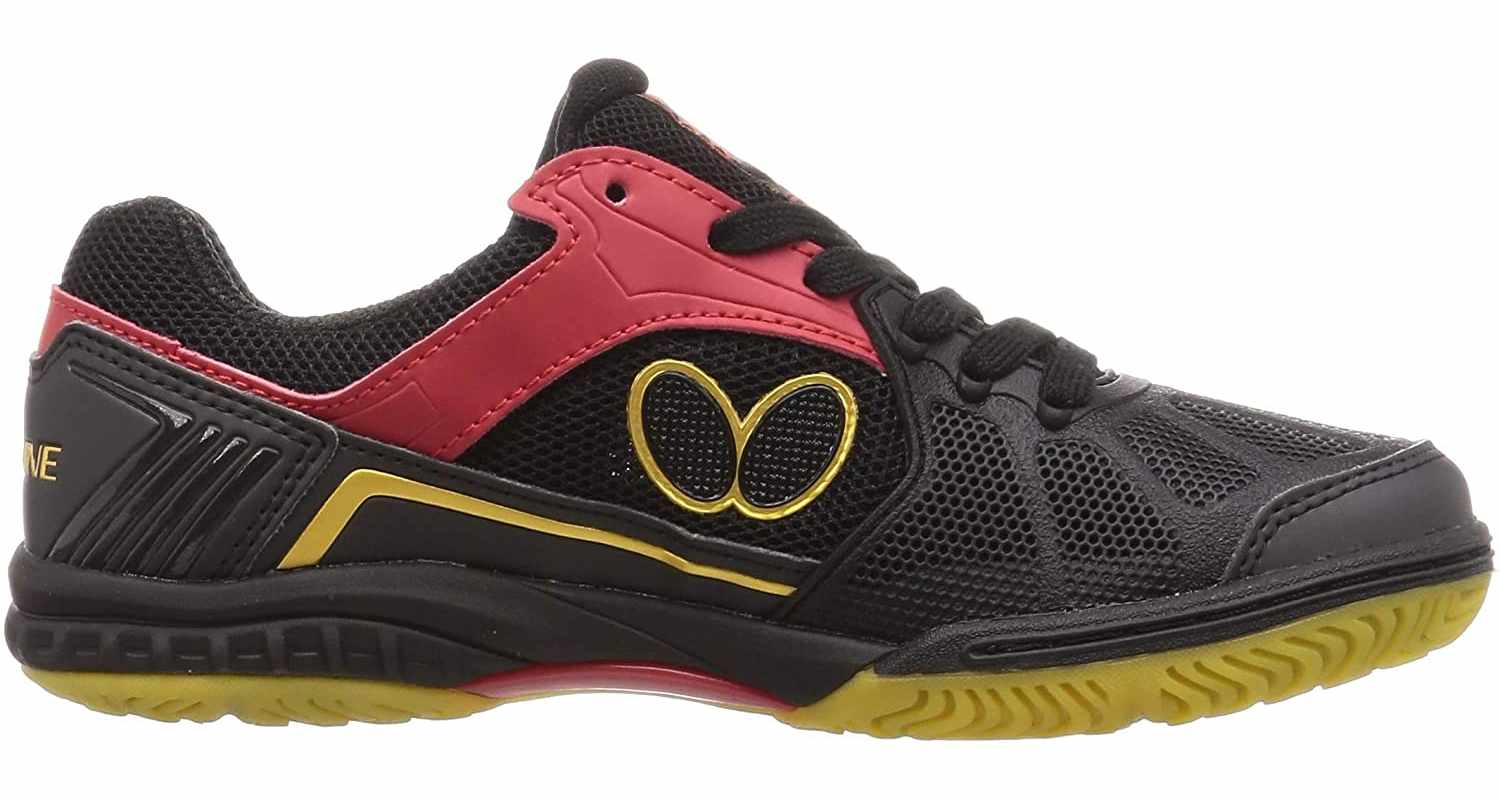 Cons
Very Expensive
The only issue with the Lezoline Rifones is that they are marked with a hefty price tag. This can be a limitation and a major reason behind people not buying it.
They are one of the most expensive tables tennis shoes in the market. The price is however justified in view of the improvements in performance and value offered by these shoes.
Our Rating: 5/5
The Lezoline Rifones are built to suit the needs and performance requirements of professional players. If Timo Boll thinks that these are good enough for him, then who are we to disagree?
We found the Lezoline Rifones offering excellent support and comfort while keeping the look attractive. The top front layer is built of KPU material that coils the foot during the lateral movements of high impact.
With generous cushioning, the center sole is highly flexible, and the fluid outsole offers excellent traction.
In the rear and mid part of the shoe, the unique shock absorption sponge is strategically placed, which provides excellent cushioning and foot stability in quick reflection.
The shoe is lightweight yet robust enough to prevent any distortion of the shoe during those special/false movements of the foot. The only limitation, according to us, is the price tag that can rule out many potential buyers.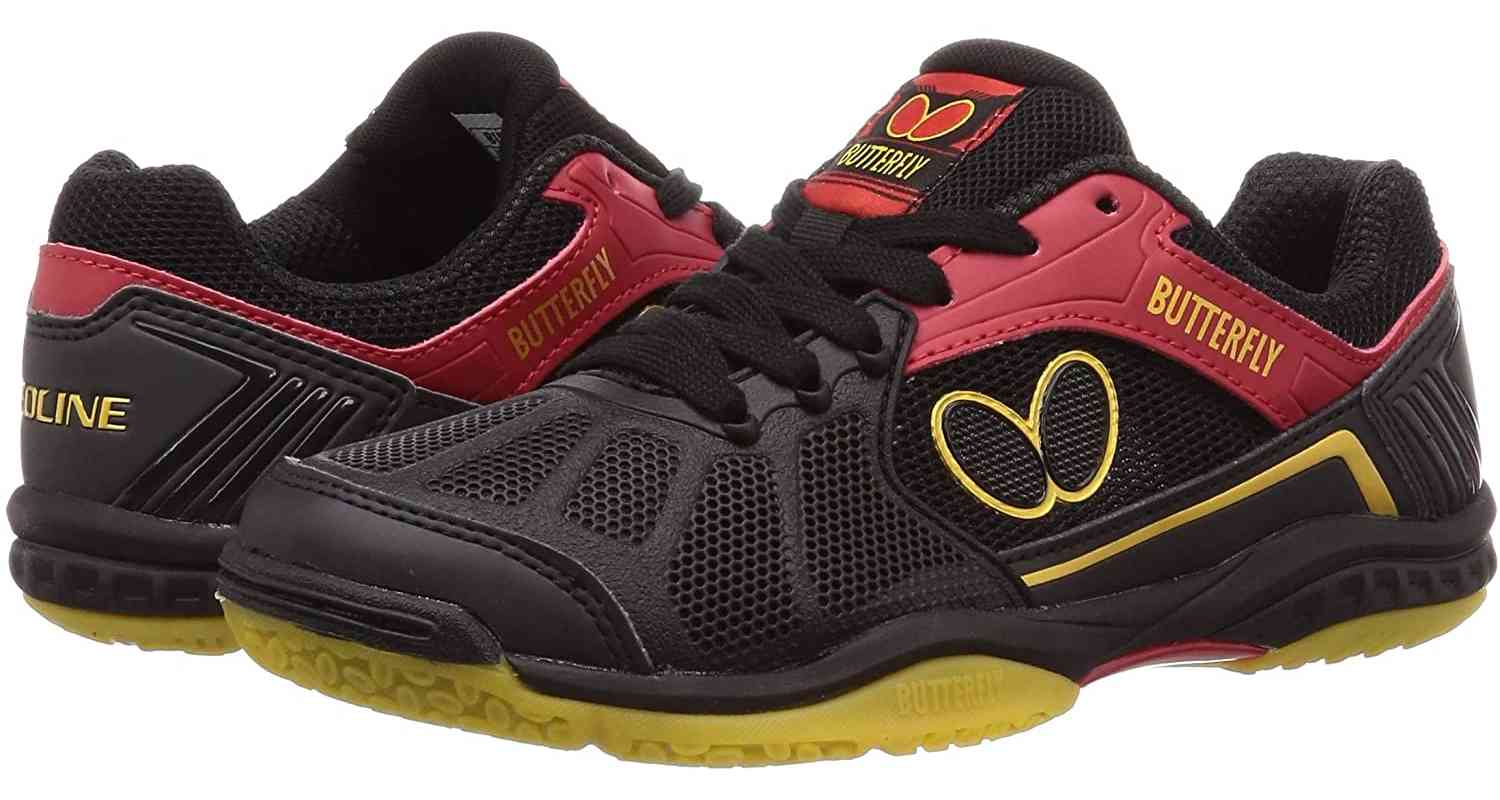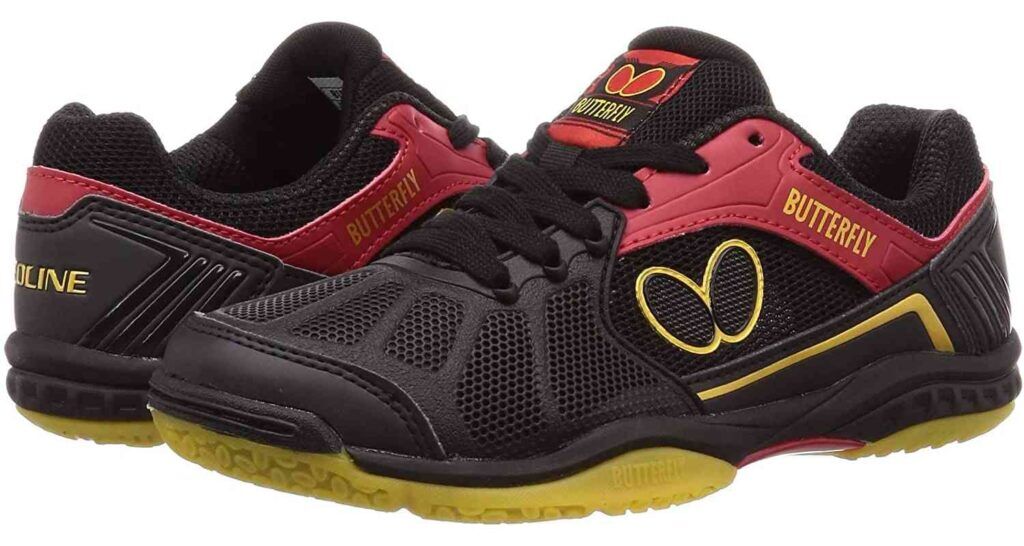 Conclusion
Conclusively, the Lezonline Rifones by Butterfly is by far and large the best shoes available in the market, today.
This professional performance shoe has all the features needed to improve gameplay for pros and amateur athletes. Many world-ranking tennis athletes trust these shoes to get them through intensive levels of play, so who are we to say otherwise?
If you can afford to spend big on them, you should do it without a second thought. It will not be a decision that you regret!