One of the highly rated and most commonly used table tennis rubbers in the market is the DHS NEO Hurricane 3. It can help you play in lots of different ways that can assist you in taking your game to the next level with ease.
The DHS NEO Hurricane is a favorite among the Chinese national table tennis team and many other players, globally.
DHS NEO Hurricane 3 Specifications
Our rating: 4.5/5.0
Speed: 8.5
Spin: 9.0
Control: 7.9
Gears: 8.5
Consistency: 7.2
Durability: 8.0
Tackiness: 7.5
Weight: 6.5
Sponge Hardness: 7.1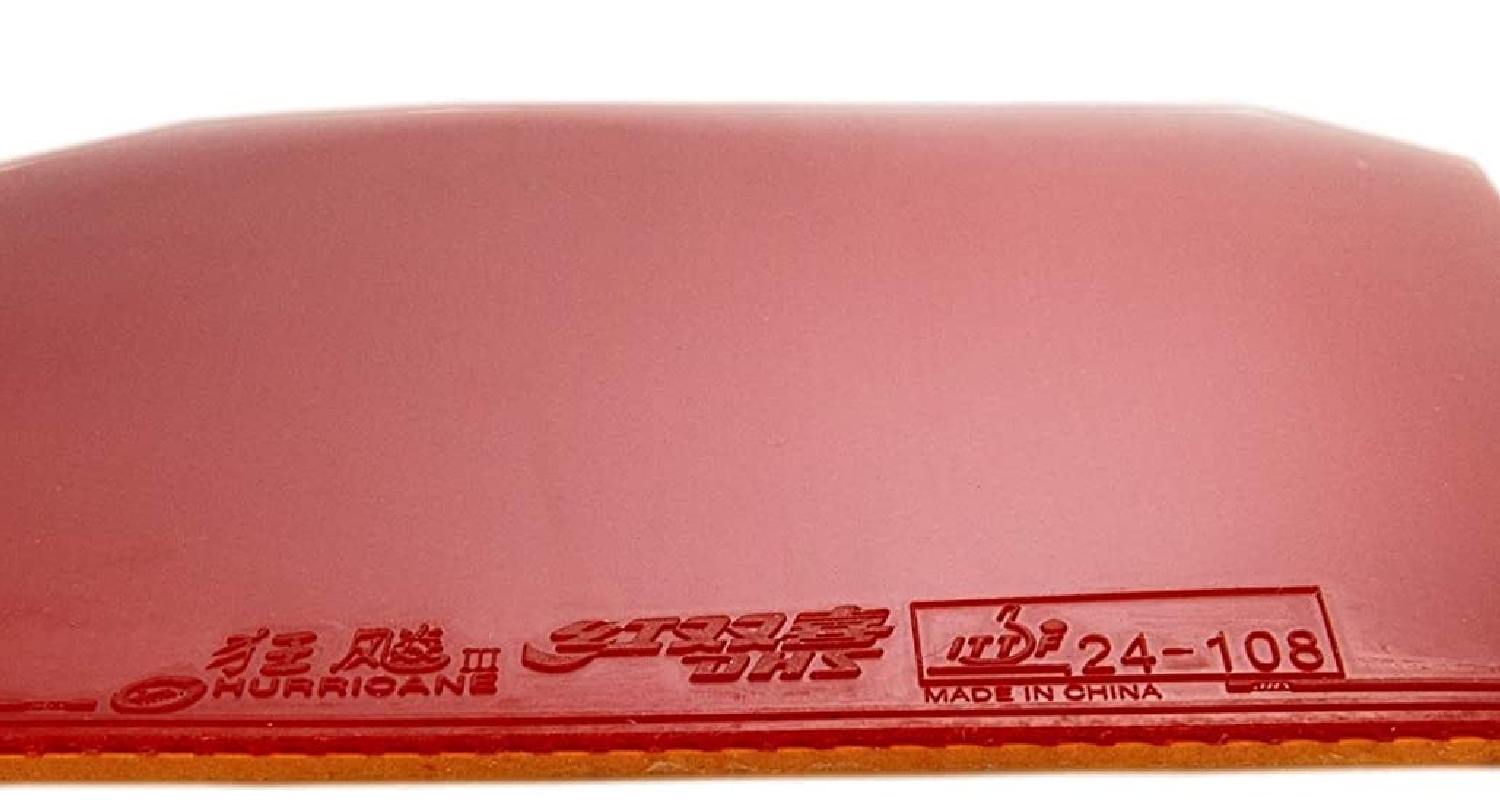 What to Expect?
The DHS NEO Hurricane 3 offers an extra level of authority for players looking to take their game to the next level. It is the new and refined form of the many DHS Rubbers available in the market.
Extreme Spin
Not many rubbers come near the DHS NEO Hurricane 3 rubber's spin level, even the Tenergies cannot rival the spin. It is the standard used to measure spinny rubber and I guess it will take a long time while to get it off the top spot.
Its tacky surface, firm and thick top sheet, pimple structure, and dead sponge combination seem to be the optimum match for producing the maximum spin.
Hurricane 3 Neo is made to loop the ball with a sublime touch, therefore it isn't suitable for everybody so don't believe you can pick up this rubber and it will result in some terrific spinning shots.
It rewards the people that have a technique of a more vertical full arm brushstroke, and the potential is simply astonishing, just take a look at how the Chinese players use it to its maximum potential.
Grip Level
Hurricane 3 Neo is a rubber that possesses incredible grip. To such an extent that you can even collect the ball off the table. It does not have the tackiest top sheet but this rubber is quite tacky and that makes all the difference at the end of the day.
This rubber's grip level is high and the sponge's sluggish linear nature truly helps produce a slow shooting spin. Serving, touching and chopping can be weighted and easy to keep short with heavy spin.
Although rapid shots are loaded with spin when using brushing contact loops. The Hurricane Neo 3 is truly the king of spin.
General Feel
In general, Hurricane 3 feels rock hard. It is described online as a concrete sheet or sometimes even as a brick and it is self-explanatory when you touch it.
It not only has a 40deg or 53deg hard sponge in Euro Hardness but also the top plate is heavy and rigid that makes it difficult to penetrate the already harsh sponge.
This is done because the Chinese playing style is explosive and it is complemented with the tight top sheet working nicely. Overall, it means that Hurricane 3 is incredibly hard to bottom out.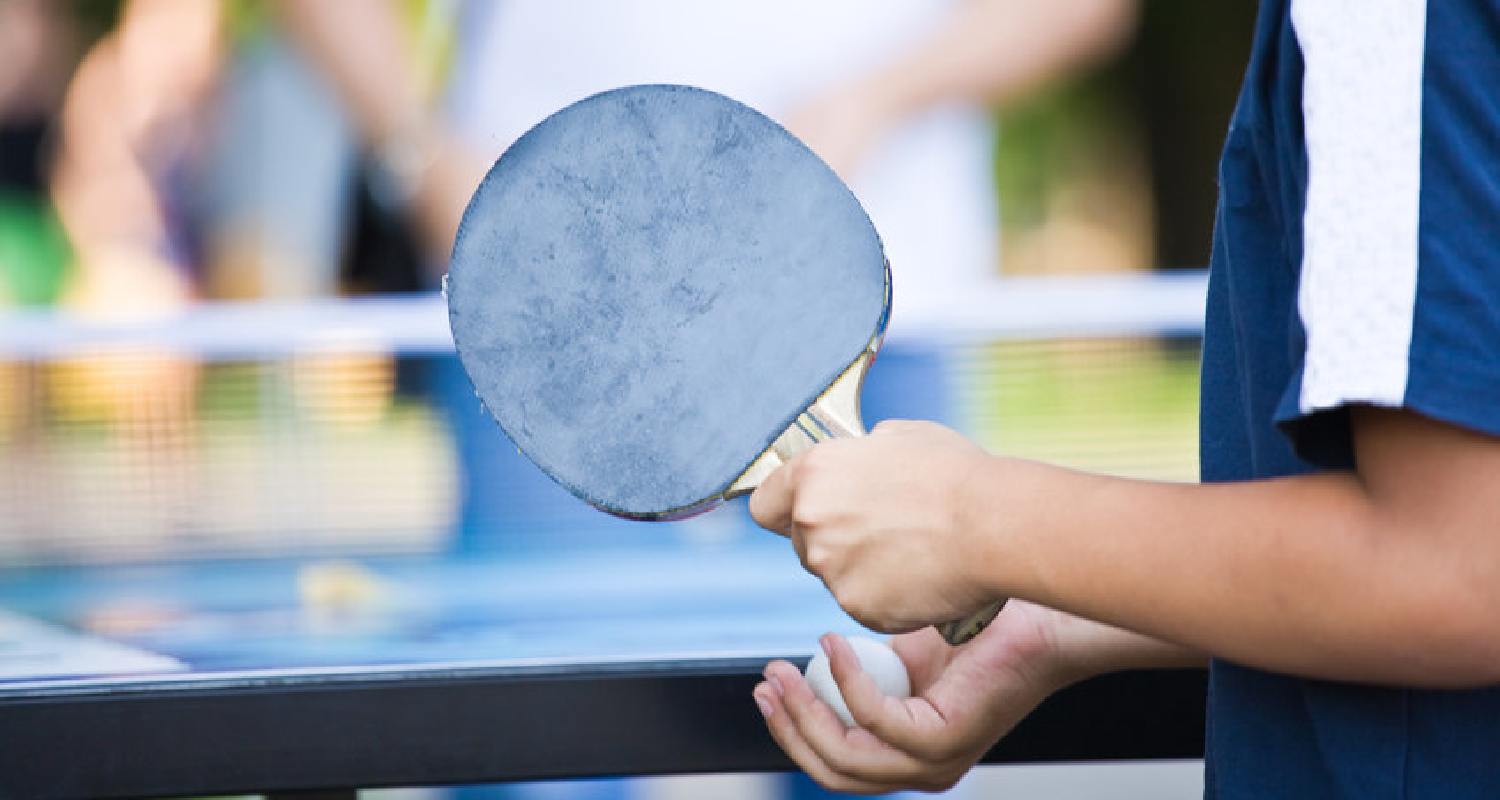 Pros
Unique Arc
The Hurricane 3 Neo has a pretty distinctive arc; it is a very low throw but due to the extremely high spin generated through loops, balls suddenly plunge on the table, giving a very unpleasant experience to your opponent on the other side of the table.
This makes the return so difficult for your opponent since it remains low and full of spin. These loops are incredibly difficult to return and can give you a big advantage.
Decent Speed
Hurricane 3 Neo is typically slow, although not as slow as you might expect it to be. Sure, at slow to medium speeds or even high speeds almost all Japanese rubber and European rubber will be quicker. However, Hurricane 3 NEO has all those gears, they are just a little difficult to access.
H3Neo has a very thick and steep plate thus it can be difficult to get the ball into the sponge but when you do it, it can be very fast but sometimes it ends up swinging so much that you question if it's worth it.
The dead sponge also contributes to the slowing down of the table tennis rubber. The sponge is not particularly vibrant and dense.
Supreme Control
Hurricane 3 Neo has supreme control (like almost every other Chinese rubber) since it has a tough, dense, and non-reactive sponge and generally is quite slow. When you load spin-loaded bands and loops, you can combine it with the spin that is produced using a smooth rubber in a slow-speed shot.
H3Neo is quite linear with the pace of your shots and they are very easy to regulate and control. It has little or no catapult effect, thus the touch shots and serve to end up playing extremely well. In the short game, Chinese rubbers generally thrive.
Consistent Bounce
DHS Hurricane 3 Neo also bounces and is extremely consistent. The European and the Japanese sponges with bigger holes offer an irregular bounce and do not always react in the same manner.
In this respect, denser sponges with little pores appear to be considered consistent and the Hurricane 3 Neo is a perfect example. As far as blocking H3Neo is concerned, it's a very difficult task, and if you block the ball, you can give the opponent a very quick shot but it can take up a lot of speed.
Durability & Convenience
Durability is very good, the tackiness of the rubber stays for a long time and when the factory tuner sheet that comes with Hurricane 3 Neo wears off, it remains rather stable.
Also, re-gluing a rubber is cumbersome work. Therefore, the DHS has come out with a solution for everyone to introduce the DHS Hurricane NEO series of rubber. By having this rubber, you don't need to glue it at all. You need to paste the rubber on the blade as the sponge is processed in advance.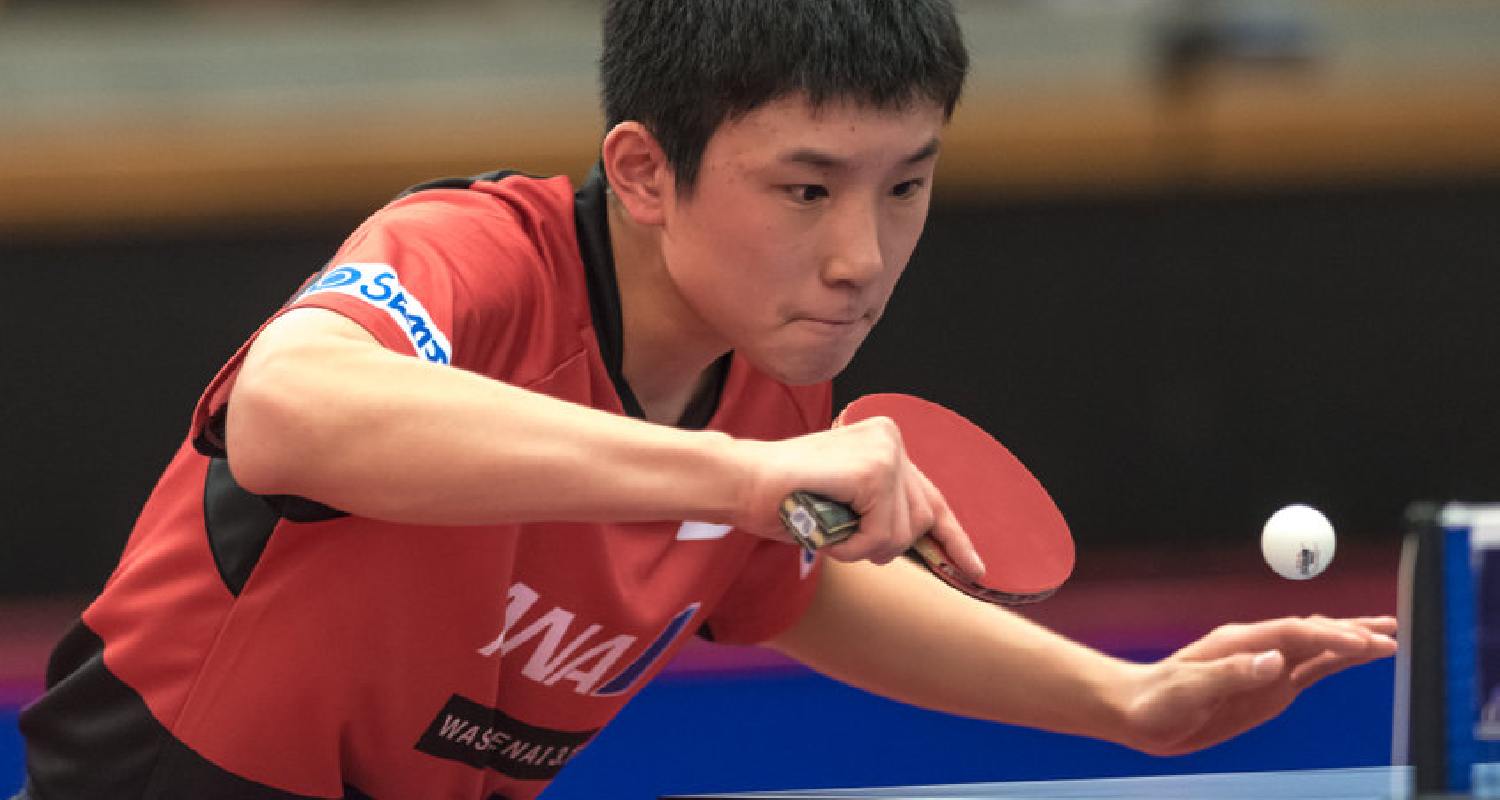 Cons
Tough to Play
You can only take maximum advantage of the DHS Hurricane 3 if you can truly execute the shots you want to play. A lot of amateurs will struggle to play with the DHS Hurricane 3 and even if they do, they will not be able to get everything out of it.
Not great for blocking, not great for smashing, you also cannot play the flicks well enough with it as the tackiness is off the charts.
Poor Quality
Chinese rubbers generally lack in quality and the DHS Hurricane NEO 3 is not any different. Compared to the other options, this is low-quality.
Our Rating: 4.5/5.0
We generally like the DHS Hurricane 3 but again you need to be on top of your game to get the maximum out of this rubber. The price point justifies the purchase but there are many other options available for amateurs. Top professionals can benefit the most from the DHS Hurricane 3.
Conclusion
The Hurricane 3 NEO is linear and consistent with the amount of effort you put in the shot so you can change it properly in order to achieve the speed you want. This is a much better feature when compared with the European and Japanese rubbers.
You can claim that's another explanation for the consistency of the Chinese players as they are made to work harder. It is a good option if you are truly looking for a long-term career in table tennis and take your game very seriously.