Nittaku has released 4 variations in its Fastarc table tennis rubbers – the flagship series. These are C-1, G-1, P-1, and S-1. All of these rubbers are included in the official LARC (List of Approved Racket Coverings).
Nittaku Fastarc G-1 table tennis rubber is ideal for a fast, spin-oriented game and is among the top seller ping pong rubbers right now. This is recommended for players who want to have the perfect balance of power and spin. This rubber is considered ideal for players with an offensive style.
Nittaku Fastarc G-1 Table Tennis Rubber Specifications
Our Rating: 4.8/5
Price: $$
Weight: 68g
Thickness: 1.4, 1.4, and 2.0 mm
Play Rating
Speed: 7.0/10
Spin: 8.0/10
Control: 9.0/10
Sponge Hardness: 9.0/10
Durability: 9.0/10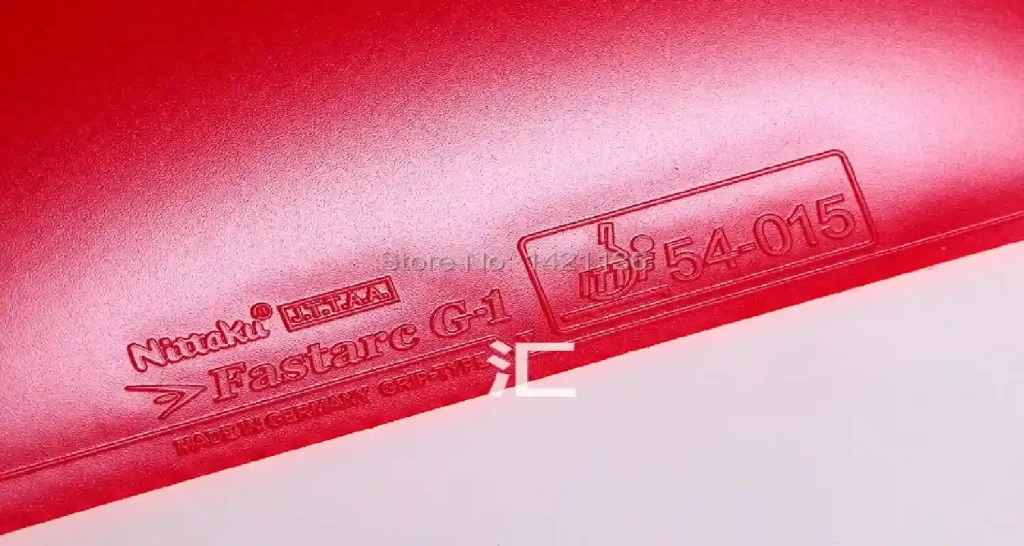 What to Expect?
Nittaku Fastarc G-1 table tennis rubber is very popular, especially among professional table tennis players.
G-1 means 'grip first' and this rubber is marketed as the most powerful and most spin-oriented rubber in the Fastarc series. Coming from Nittaku, we expect this rubber to tick all boxes when it comes to speed, spin, and durability.
This is an ITTF-approved competition-grade rubber. There are many rubbers on the market but the good ones are too expensive and no one wants a low-quality one.
Nittaku Fastarc G-1 ping pong rubber, however, has excellent reviews and table tennis players seem satisfied with all parameters. Let's see if this is truly worth the hype.
Ideal Blade Combinations
Since Nittaku Fastarc G-1 table tennis rubber promises a balance of speed and spin for the offensive player, it goes well with very fast blades. If you want an added kick, you could choose the new carbon blades as they will further increase the power of this combination.
Going allwood will also be beneficial, especially for those players who prefer control over power. Some notable blades are Nittaku Acoustic Carbon, STIGA Offensive Classic, and Hurricane King.
Construction
Nittaku Fastarc G-1 table tennis rubber features a Tension Spin top sheet, which delivers a secure arc with high speed and powerful spin. This rubber is the hardest in the fast arc series with a 47.5-degree orange-colored sponge.
The top sheet has wide pips with narrow pip spacing. There are 13 pips in the horizontal direction and 21 pips in the vertical direction, per 5cm on the sheet.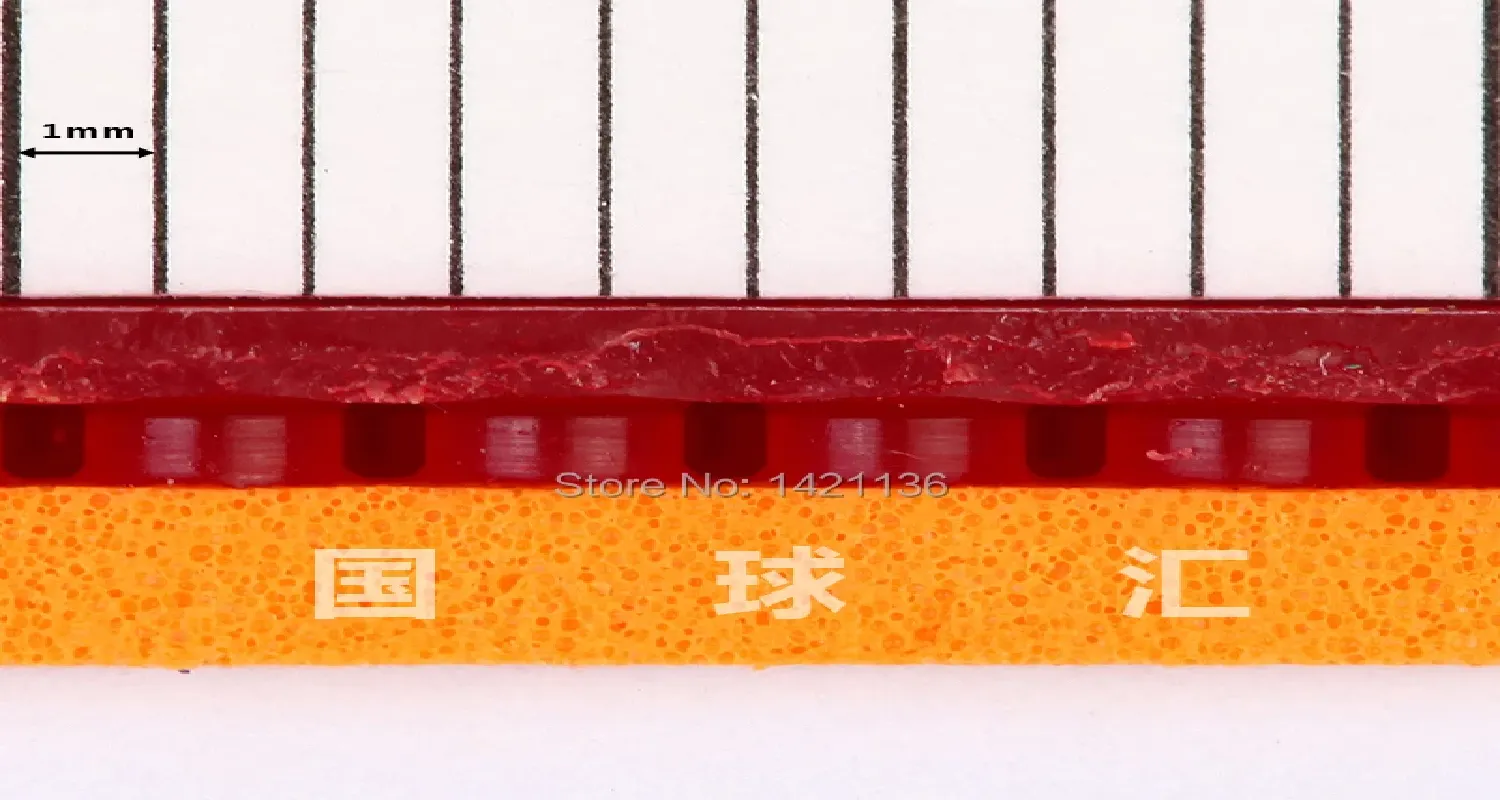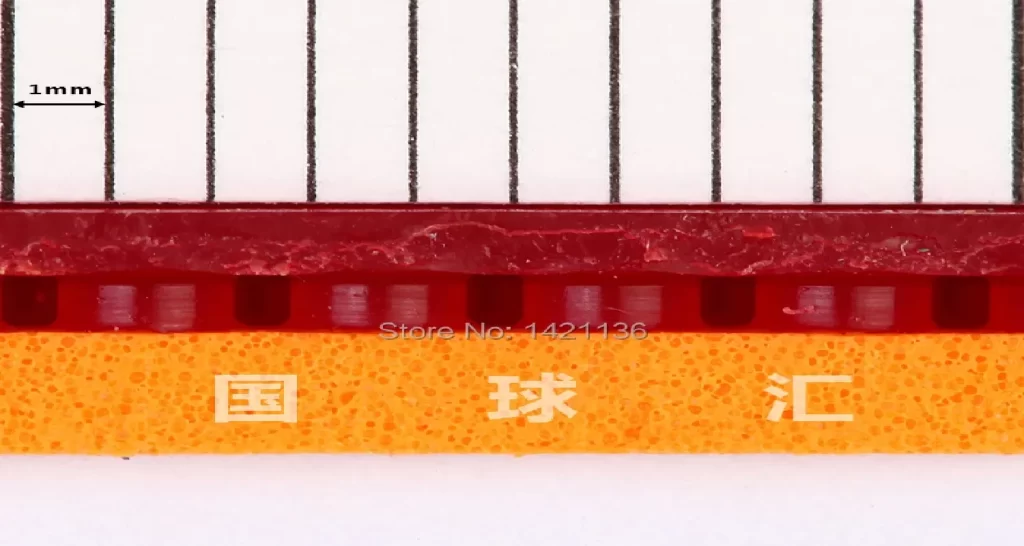 Pros
Spin
Spin is what sets Nittaku Fastarc G-1 ping pong rubber apart from others in the market. The Tension top sheet enables increased dwell time, allowing the ball to bite into the top sheet and sponge.
Even though it's not a tacky rubber, it is still considered ideal for players who want a powerful spin drive. No matter the distance and speed at which you play, this rubber has incredible spin.
Control and Blocking
Nittaku Fastarc G-1 table tennis rubber offers excellent control due to several reasons. First of all, its medium-high throw angle not only allows more security over your shots but also enables you to loop from a lower position, which can be lethal for the opponent.
Secondly, this rubber is spin-insensitive allowing you to effortlessly combat incoming spin, with effective blocks. Its arc-shaped trajectory further allows high precision.
Versatility
Most rubbers are usually suited to a particular distance from the table and may not perform well if you deviate from that. Nittaku Fastarc G-1 ping pong rubber performs excellently well at all distances from the table.
It also engages spin at all speeds, which can allow you to perform killer loops, while at the same time, refining your services and flicks.
Power
The ideal balance of control and power is among the best-selling qualities of Nittaku Fastarc G-1 table tennis rubber. It allows power and pace but not at the expense of control, a characteristic that can be potent for the opponent.
It has several gears but never loses consistency, allowing you to execute power-packed shots at each strike, without losing security over the ball.
Durability
Most rubbers hardly last six months and start losing their spin-ability and tackiness after three months' usage, but this is not the case here. Nittaku Fastarc G-1 ping pong rubber is among the sturdiest rubbers in the market and can reportedly last for two years or more.
This further adds to the rubber's qualities since longevity means that you would be saving money and time, as you won't have to replace your table tennis rubber much often.
Crisp Feeling
Since Nittaku Fastarc G-1 table tennis rubber delivers liner control, it has a very crisp, direct feeling, allowing you to predict ball trajectory with great accuracy. It also makes a clicking sound upon each smash, which can be very gratifying to some table tennis enthusiasts.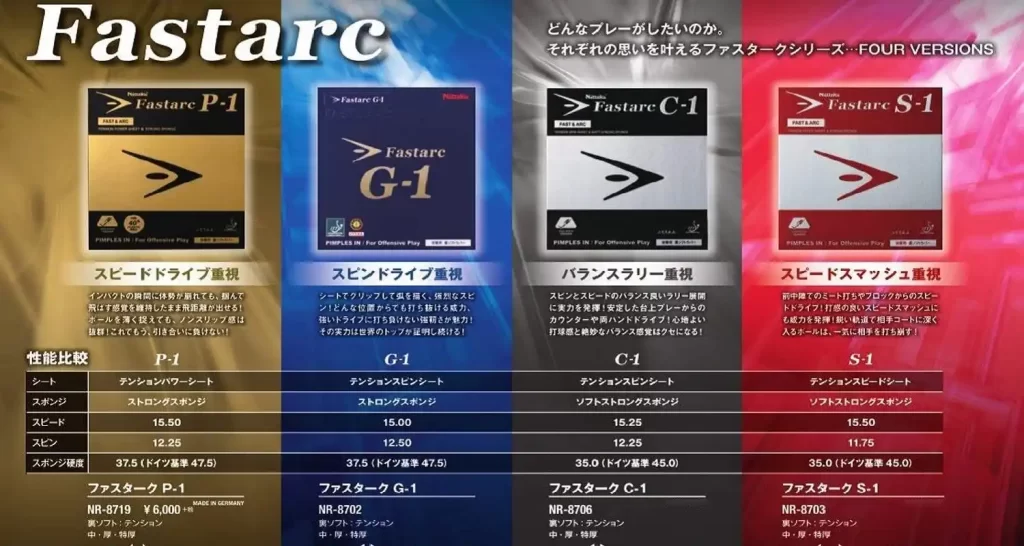 Cons
Suitable for Professionals Only
Nittaku Fastarc G-1 ping pong rubber is specially created for table tennis professionals so beginners and intermediate players might find it difficult to control, especially when it comes to top gears.
You need a certain skill to manage this rubber due to its linear nature, as high arm movements will result in making the ball drift off the table. Using slower blades might solve the problems for some players but that means giving up a lot of power.
Hardness
The sponge in Nittaku Fastarc G-1 table tennis rubber is very hard, which can create problems, especially in the beginning. Boosting doesn't resolve this and the only option is to give the rubber time to break in.
The hardness of the sponge, together with the lack of catapult effect requires a lot of physical effort and muscle energy when handling counters and blocks.
Our Rating: 4.8/5
Nittaku Fastarc G-1 ping pong rubber is a high-end versatile rubber, best for players with a killer instinct who play an offensive spin drive game. You get high spin capabilities, ideal control, and speed at a competitive price.
This rubber's longevity and high power further add to its selling points and we are impressed. This rubber is best suited to professionals only and is very hard, which might be a problem for some players.
Conclusion
Among the Nittaku Fastarc series, the G-1 is the fastest and most powerful rubber and probably the best spinny rubber in the market.
You would hardly find so many good qualities in one rubber, including great performance, longevity, and value for money. This new-age attacking rubber is optimized for spin and control, a holy grail for table tennis professionals.