The Butterfly Dignics 09C is becoming a popular rubber among pros such as Timo Boll for all the right reasons. Released in 2020, this is a high-end professional ping pong rubber and features a new Spring Sponge-X sponge technology.
This is a spiny, high-speed sticky rubber, most suitable for offensive players. It is the fourth addition in the Butterfly Dignics series, after D05, D64, and D80.
The rubber of your ping pong paddle can truly make or break your game, so finding the right one can be a challenge, especially if you are a serious table tennis player. Let's look at this rubber and see if it holds up to its reputation.
Butterfly Dignics 09C Specifications
Our Rating: 4.5/5
Price: $$
Weight: 73g
Thickness: 1.9 and 2.1 mm
Surface: Inverted
Sponge Hardness: 9/10
Durability: 6.5/10
Play Rating
Speed: 9/10
Spin: 9.5/10
Control: 9/10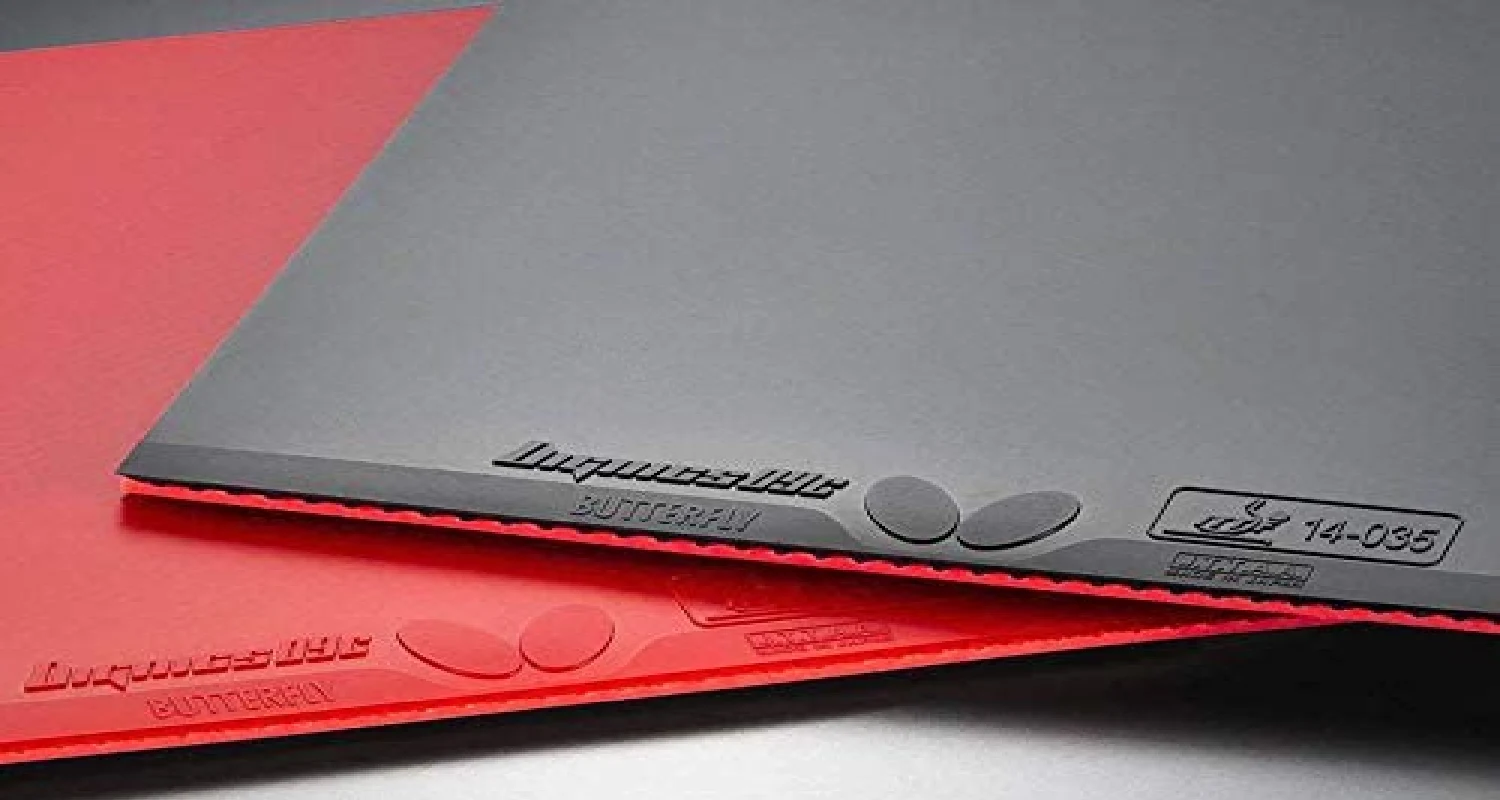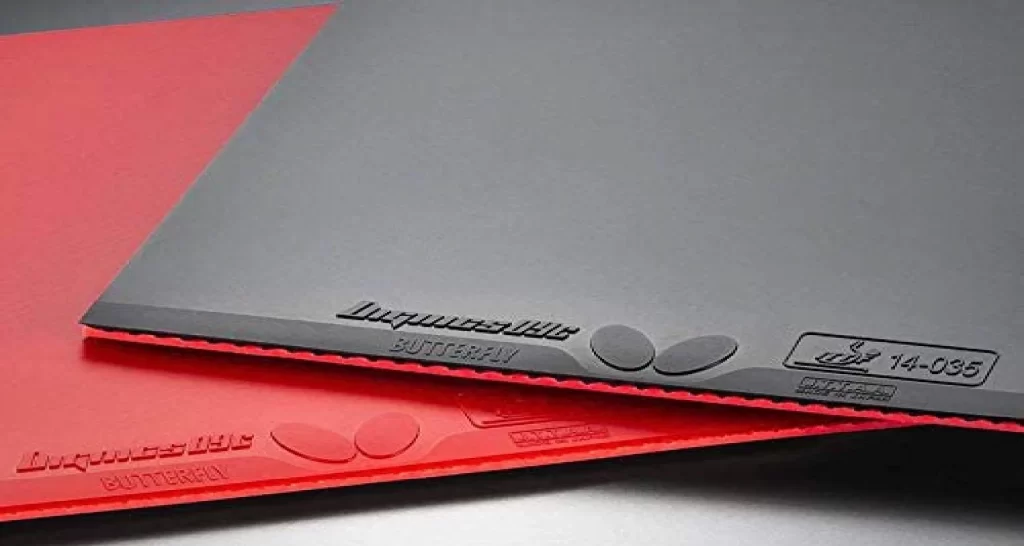 What to Expect?
Butterfly is a world-renowned brand that manufactures table tennis equipment for every level and style. The Dignics line of rubbers is one of Butterfly's most famous creations, with each new addition offering better performance and quality than the last one.
We expect the 09C to deliver even better than the last variants.
This is an inverted, sticky rubber so we expect it will offer a thunderous and offensive performance, as inverted rubbers are well-known for allowing a wide variety of strokes, including massive spin and speed. Let's see if this meets expectations.
Construction
Butterfly Dignics 09C is a high-tension, pimples-in rubber that performs like an adhesive rubber, due to which it has a high reaction, but also displays the characteristics of a tacky rubber with high rotation.
With this rubber, you will experience a high-tension effect, while enjoying the attributes of an adhesive rubber.
Butterfly also used a harder sponge this time, which is harder than the earlier variants making the rubber ideal for offensive games. The new Spring Sponge X enables superior counter topspin.
The sponge and top sheet in Dignics 09C produce a synergy effect that enables the ideal bounce and friction.
Ideal Blade Combinations
While you can use this rubber for allwood blades, Butterfly Dignics 09C truly shines when used with modern carbon blades.
Using this hard rubber with a high-speed carbon blade doesn't only increase the speed of the blade, it truly allows the player to harness the blade's full potential making the overall combination faster, more powerful, and more dangerous.
Some ideal combinations that we would recommend are Jun Mizutani ZLC, Timo Boll ALC, and Zhang Jike Super ZLC.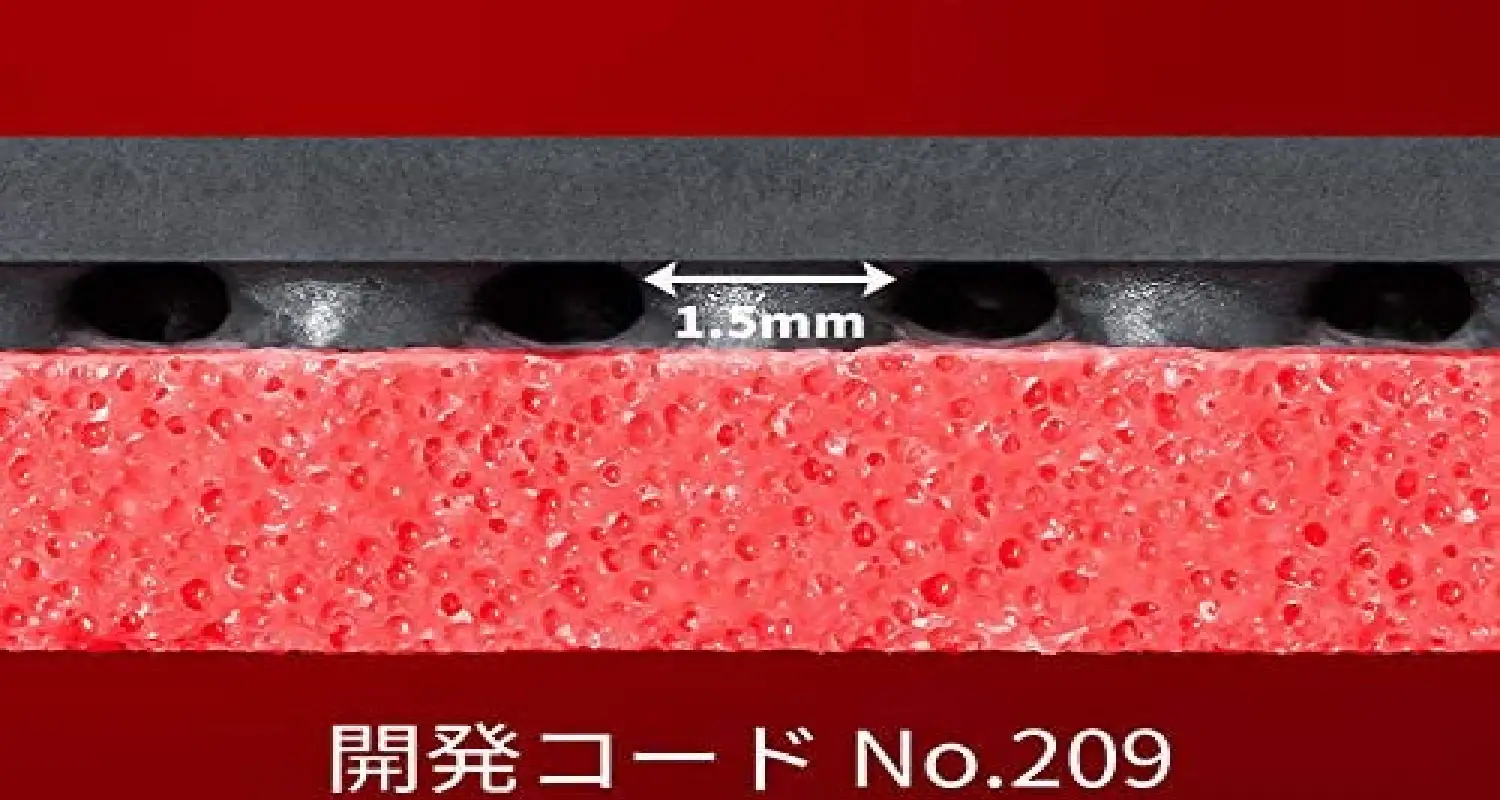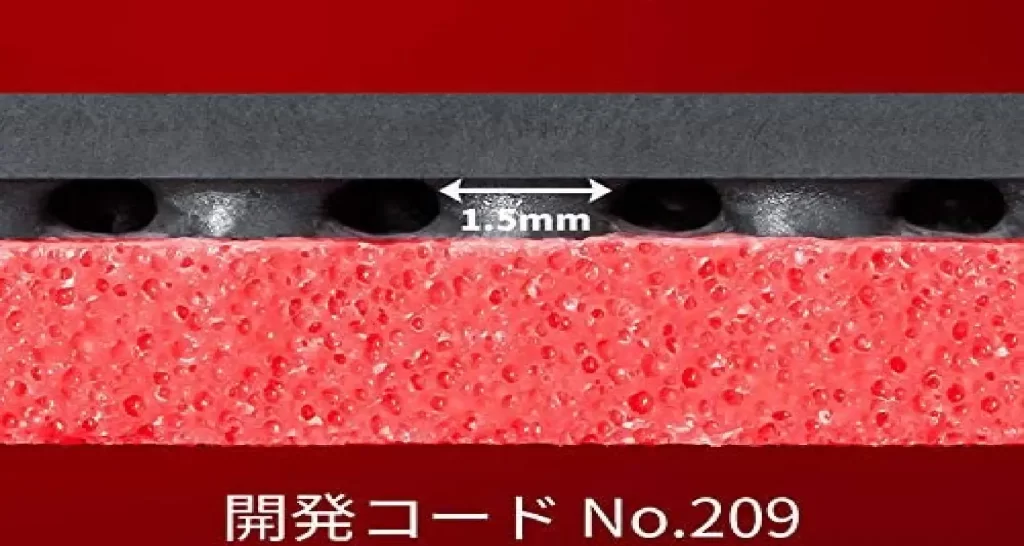 Pros
Spin
Previously, one aspect that added a lot of spin to table tennis paddles was the use of speed glue. ITTF banned VOC/speed glue in 2004 due to health and environmental concerns that considerably reduced spin development.
To counter this problem, Butterfly came up with spring sponge technology, which added enough elasticity to enable huge amounts of spin. Most rubbers such as Tenergy 05 and the ones from Dignics series feature this technology.
As Dignics 09C is a pimples-in rubber, its sticky surface allows ideal friction and grip, allowing powerful spin generation. One of the greatest strengths of this rubber is topspin, due to its high rotation and trajectory.
Speed
Butterfly Dignics 09C rubber comes in two different thickness variations: 1.9 and 2.1mm. 1.9mm thickness is not that fast and you might find it more on the spinier side.
If you want massive speed, we recommend going for the 2.1mm rubber, as the thicker the rubber, the faster it is. You will experience massive speed with amazing control with Dignics 09C.
Durability
Dignics 09C features extra resistance to abrasion so it will last a while. The rubber stays tacky even after several uses, a quality that is rare as most rubbers lose their tackiness over time.
If you want to further preserve the rubber's surface make sure to clean it regularly and cover it with the protection sheet after each use.
Technique Variation and Suitability
One thing that we loved about Butterfly Dignics 09C is how it allows a variety of techniques and can be used by intermediate as well as serious players. You can have a counter-attacking play close to the table as well as a topspin drive mid-distance.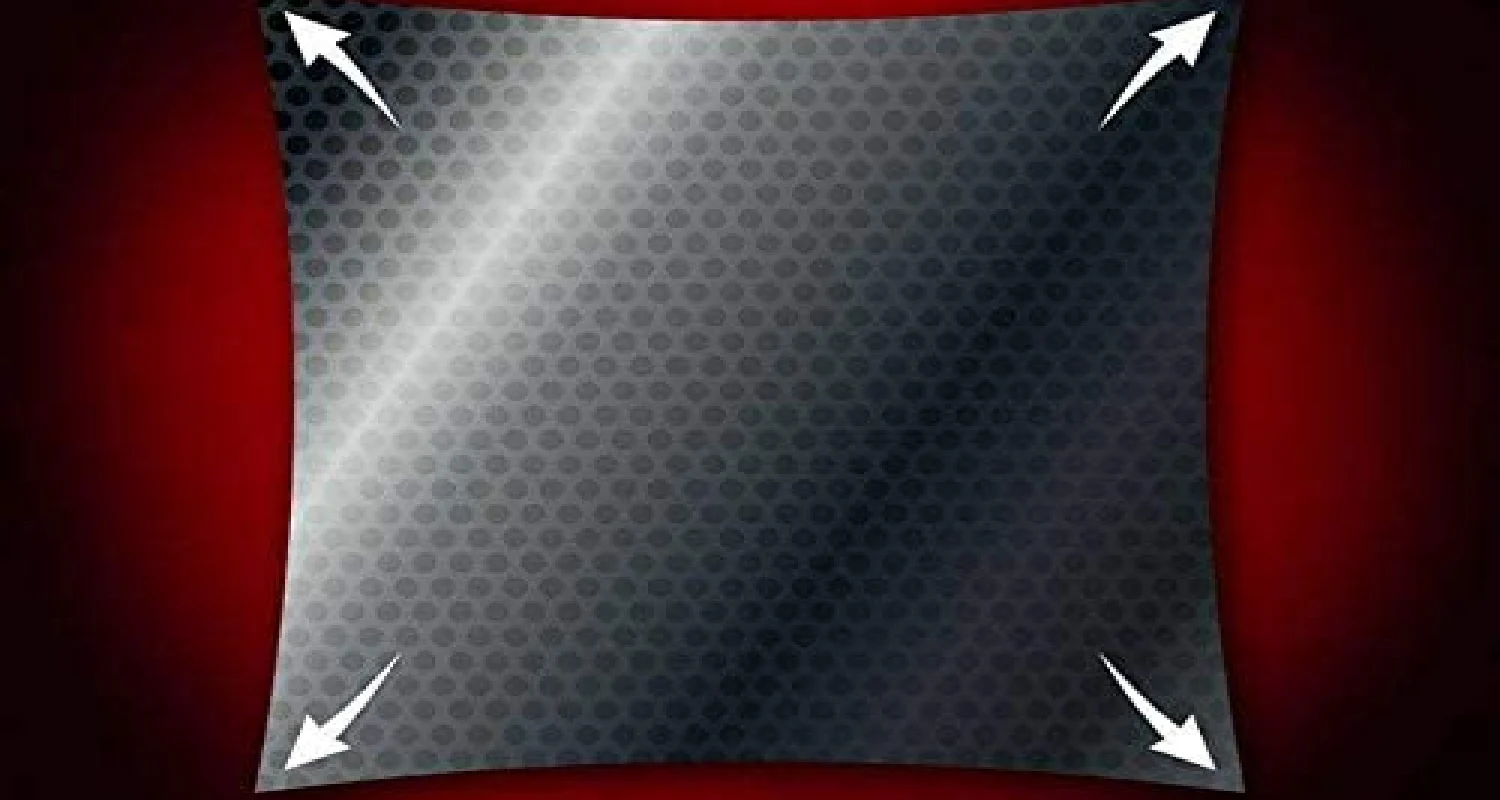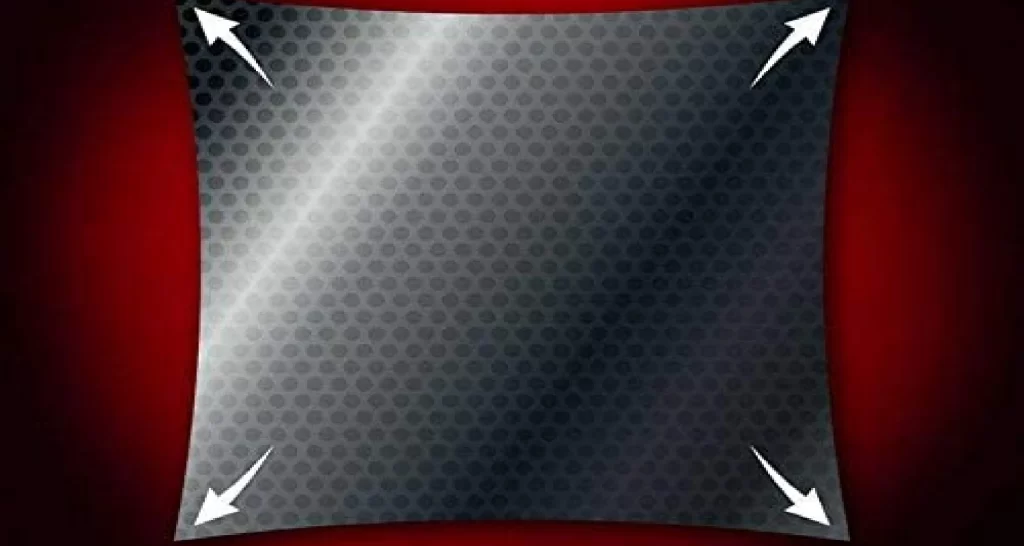 Cons
Requires a lot of Power
With Butterfly Dignics 09C you have to pack a lot of muscle power behind each loop to make precise, quality hits. Table tennis players complain that with this rubber, one feels as if they have to be on their toes at all times.
Each game requires active shots and as the rubber is spin sensitive, blocks are not easy.
Heavy Weight
Butterfly Dignics 09C is very heavy when compared to other rubbers on the market. Since backhand strikes require high acceleration, you might feel that the weight comes in the way of that.
The rubber forces you to adjust your hits to accommodate the heavyweight. Moreover, as this rubber features new technology, it is unlike any other in the market, and you might feel as if you have to practice a lot to adjust to it.
High Price
We found the Butterfly Dignics 09C quite expensive. You can find similar other variants at a lesser price, for example, the famous Tenergy 05. Serious table tennis players who are looking for a good rubber at a reasonable price must do their research before buying this one.
Our Rating: 4.5/5
Dignics 09C has some great characteristics that set it apart from other rubbers in the market. The spin development and dynamic are simply unmatched, especially when used close to the table.
It also allows a variety of strikes and is suitable for intermediate and professional players. We recommend this for players who are willing to spend some extra money and muscle energy to experience great power, spin, and control.
Conclusion
Butterfly Dignics 09C is one of the most popular, hard, tacky rubbers used in table tennis paddles that truly shines when used close to the table. You can unravel its full potential with carbon blades.
It is an offensive, fast-attacking, high-spin rubber that requires a lot of arm movement to deliver precise shots. It is heavy and we also find it very expensive, so if you looking for something affordable and light, this is not for you.