Butterfly Timo Boll ALC Proline was inspired by three times European champion Timo Boll who used it with Tenergy 05. The paddle with this rubber is a classic hailed as the most spin-generating set-up, enabling an offensive power play.
With the Timo Boll ALC blade, Butterfly popularized ALC technology where the power and speed of carbon, together with the vibration-reducing properties of Arylate, resulted in one of the best table tennis paddles.
Butterfly Tenergy rubbers especially 05 is used and praised by many world champions as it gives the ability to generate heavy spin without losing control. This blade truly belongs to champions and is supposed to provide a professional feel. Timo plays fair and wins, so you will!
We have mentioned plenty of features in this Butterfly Timo boll alc review. Let's dive into the specs to see what is so great about this blade.
Butterfly Timo Boll ALC Proline w/Tenergy 05 Product Specifications
Overview
Price: $$$
Rating: 4.8/5.0
Grip Type: Shakehand (flared, straight, anatomic grip)
Play Rating
Speed: 9.5/10
Spin: 9.0/10
Control: 9.0/10
Durability: 9.0/10
Materials
Type: OFF
Weight: 86g (approximately)
Dimensions: 157 x 150 mm
Thickness: 6.3mm
Material: Wood + ALC (Arylate Carbon)
Plies: 7
Rubber: Tenergy 05 (black and red)
Handle: Flared, Concave
Sponge Thickness: 2.1 mm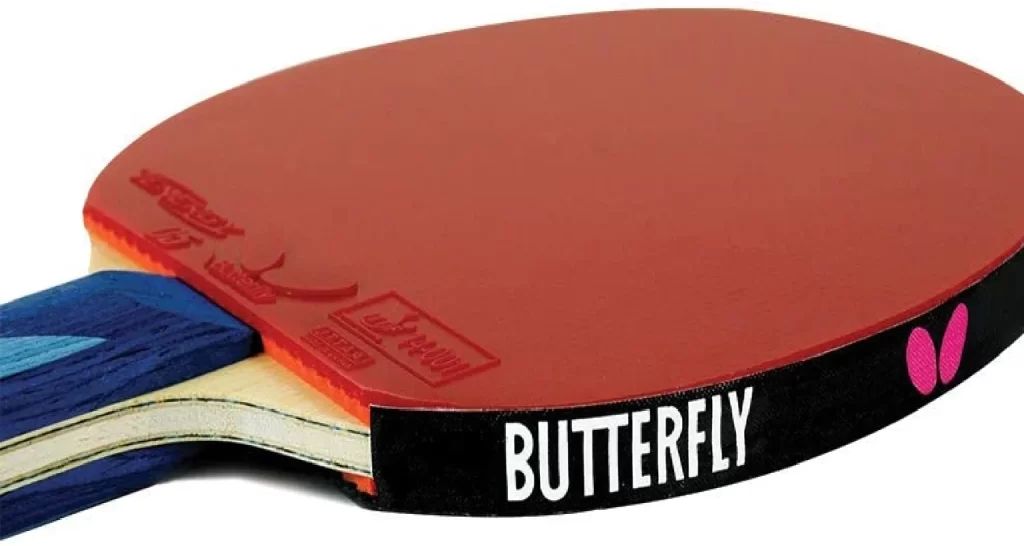 What to Expect?
We have a lot to expect from Timo Boll ALC Pro Line rackets as they were inspired by Timo Boll, who also helped develop this blade. It is supposed to be faster than the previous model with a massive ability to produce a full range of heavy topspin strokes Timo is known for.
Timo used Butterfly's Tenergy high-tension rubber professionally installed on both sides of this blade, which resulted in a winning combination. Timo Boll ALC is one of the top chosen blades for European triple champion Timo Boll. Moreover, Timo successfully defended multiple titles for European championships including bronze medal team member in Olympic games. He is working with Butterfly technicians to design a new blade that can surpass the quality of all other blades bringing more spin and thrill to the game.
Butterfly is already a brand preferred by champions and many world-class players. As this blade and rubber with a tacky surface helped Timo win, we expect it to deliver a maximum blend of quality, performance, unmatched speed, and versatile spin play. Let's see if this product meets our expectations.
Construction
This 7-ply Butterfly ping pong paddle has different kinds of veneers, all of which give varying winning properties to this blade. 2 plies of Arylate Carbon – a woven combination of carbon and arylate give destructive speed while decreasing vibration feedback and 2 piles of Limba and Koto each increase dwell time.
Kiri has been used as the core veneer as it gives stiffness to the blade. This combination of wood with Arylate fiber adds lightness and flexibility while increasing shock absorption.
Carbon also promotes elasticity and helps with energy reservation and speed. The blade's slightly elongated head makes it suitable for a fast topspin game, especially when playing a middle-distance game. Tenergy 05 was the first rubber from Butterfly which featured "Spring Sponge" technology, pimples in rubber, and high tension designed to bring very high elasticity and heavy topspin strokes.
The flexibility and friction in these Butterfly table tennis rackets are generated by impacting tension into the rubber molecule. The power-packed combination of all these features works great for players seeking speed of exceptional quality.
The surface grip further increases with a tensioned top sheet, increasing dwell time and imparting spin. The same rubber is also famous for its explosive power and additional speed. You can easily replace the old rubber with new one with the help of the glue used to assemble Pro line rackets.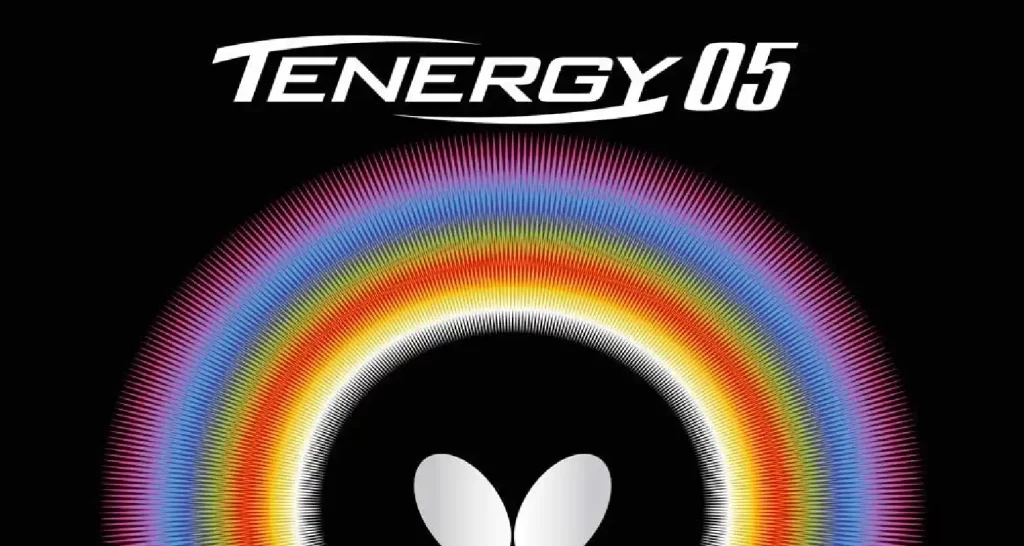 Pros
Spin
Timo Boll ALC Pro line rackets have a medium soft touch, which, together with a large sweet spot helps the player perform topspin techniques with ease. With the support of Tenergy 05, this professional table tennis racket is magnificent for topspin play.
It also allows one to execute a higher throw angle and lift heavy backspin with ease. You can further generate the full range of topspin power play from medium to heavy loop, whether playing close to the table or at a middle distance. The middle distance position allows you to leverage your body movements while generating significant spin with more speed and precision.
Moreover, the Timo Boll ALC blade is designed in an attack shake style grip that offers three different grip styles: straight, anatomic and flared grip. The straight grip enables players to cater the grip to various game situations providing exceptional control and stability over the shots. The autonomic grip is designed in a wave shaped grip that perfectly fits in the palm and provides uniform gameplay.
The flared grip comes with a gravity center closer to the grip that helps the blade to fit snugly in the hand.
Control
Even though this setup doesn't have the speed and power of the latest offensive blades, Butterfly Timo Boll Alc offers controllability and precision, which might be extremely destructive with the right spin technique.
Your hits will be calculated, stable, and sharp with this combination. It also allows you to alter your position between attacks to block with ease. Additionally, with precise direction and controlled power, you can perform counter-attacks like a pro.
Excellent Craftsmanship
Butterfly Timo Boll ALC Pro line with Tenergy 05 is a marvel of great engineering. Not only does each feature enhance the quality of overall play, but this combination is also very durable.
With care, this blade will last you for an extended period of time, even if it is supposed to be used in an offensive environment. Plus, this top-class blade comescomes fully assembled, making everything most convenient for you.
Tournament-level Game
This is a high-end blade crafted for professionals and serious players who have already mastered various shots and techniques and can hit with precision.
Although this incredibly popular ping pong racket is expensive, we consider it a true investment as it is the weapon of table tennis champions.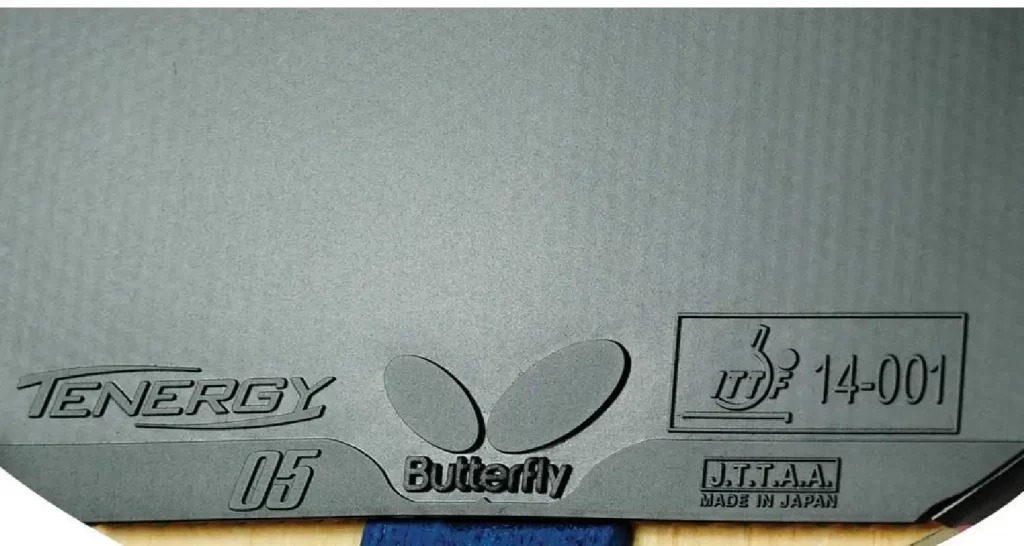 Cons
Comparatively Slower Speed
Although this setup is better than average blades in terms of power or speed, it is still not at the same level as advanced upmarket offensive paddles such as Butterfly Schlager or Butterfly Primorac Carbon.
So, to execute killer hurricane shots and more spin, you will have to push a little bit extra. If you are looking for extremely power-packed shots, then this setup is not for you. Moreover, as this blade is less potent as compared to the blades mentioned before, it is suitable for short to mid-distance play styles.
No Vibration Feedback
Since this Butterfly table tennis racket provides little to no vibration feedback, it is not suitable for beginners or intermediate players as it becomes difficult to control the blade in the absence of vibrations.
Moreover, some players prefer vibrations as they help assess the trajectory of the ball and assist in the execution of the right shot. If you are looking for a blade with decent vibration feedback then you should go for all-wood 5-ply blades.
Our Rating: 4.8/5.0
We highly recommend the setup of Butterfly Timo Boll ALC Proline with Tenergy 05 for a well-balanced game with killer spin and control. It offers great dwell time and is perfect for professional players looking forward to refining their craft or simply beating an opponent. It's spring sponge technology impart more speed and spin to every shot offering a tremendous feel and authenticity.
This is an expensive, high-end table tennis racket that more world class players trust other than any other brand and should only be preferred by serious players. The only problems with these Butterfly rackets are lack of vibration feedback and killer speed and power.
Conclusion
If you are an offensive table tennis player with a unique style of play, looking for a ping pong paddle with massive amounts of spin-generation capabilities. In that case, we highly recommend Butterfly Timo Boll ALC Pro line with Tenergy 05.
This blade gives you control and precision, which is hard to find, and features phenomenal craftsmanship. It is also among the most popular offensive Butterfly blades that have the spin ability.
If you are looking for killer speed like some latest high-end offensive blades, such as Butterfly Schlager, then this setup is not for you. Moreover, we also do not recommend it for beginners as the lack of vibrations might make it difficult to control the paddle.