The STIGA Raptor is special. Few paddles tend to compare with the specifications of the STIGA Raptor and there are even fewer that look as good as their performance.
It is one of the latest paddles released and the stamp of STIGA manufacturing gives it another level of hype. It is fast becoming a popular paddle and it has gained some fabulous reviews.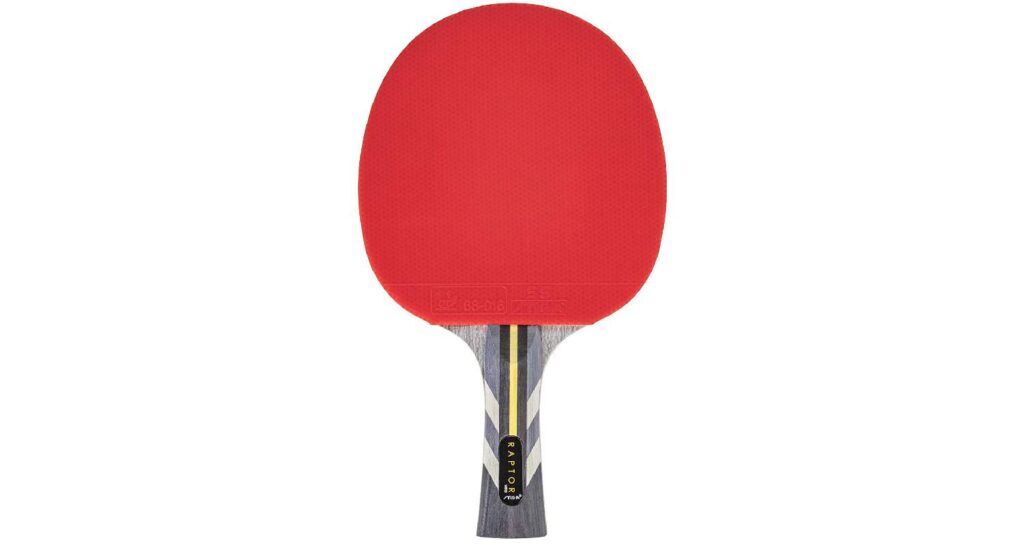 STIGA Raptor Specifications
Overview
Our Rating: 4.6/5
Grip Type: Shakehand
Price: $$
Weight: 1.2 lbs / 544 grams
Materials
Plies: 5 wood, 2 carbon
Rubbers: STIGA S5 Rubber x2
Sponge: 2mm
Play Rating
Speed: 9.5/10
Spin: 9.7/10
Control: 7.5/10
Durability: 6.0/10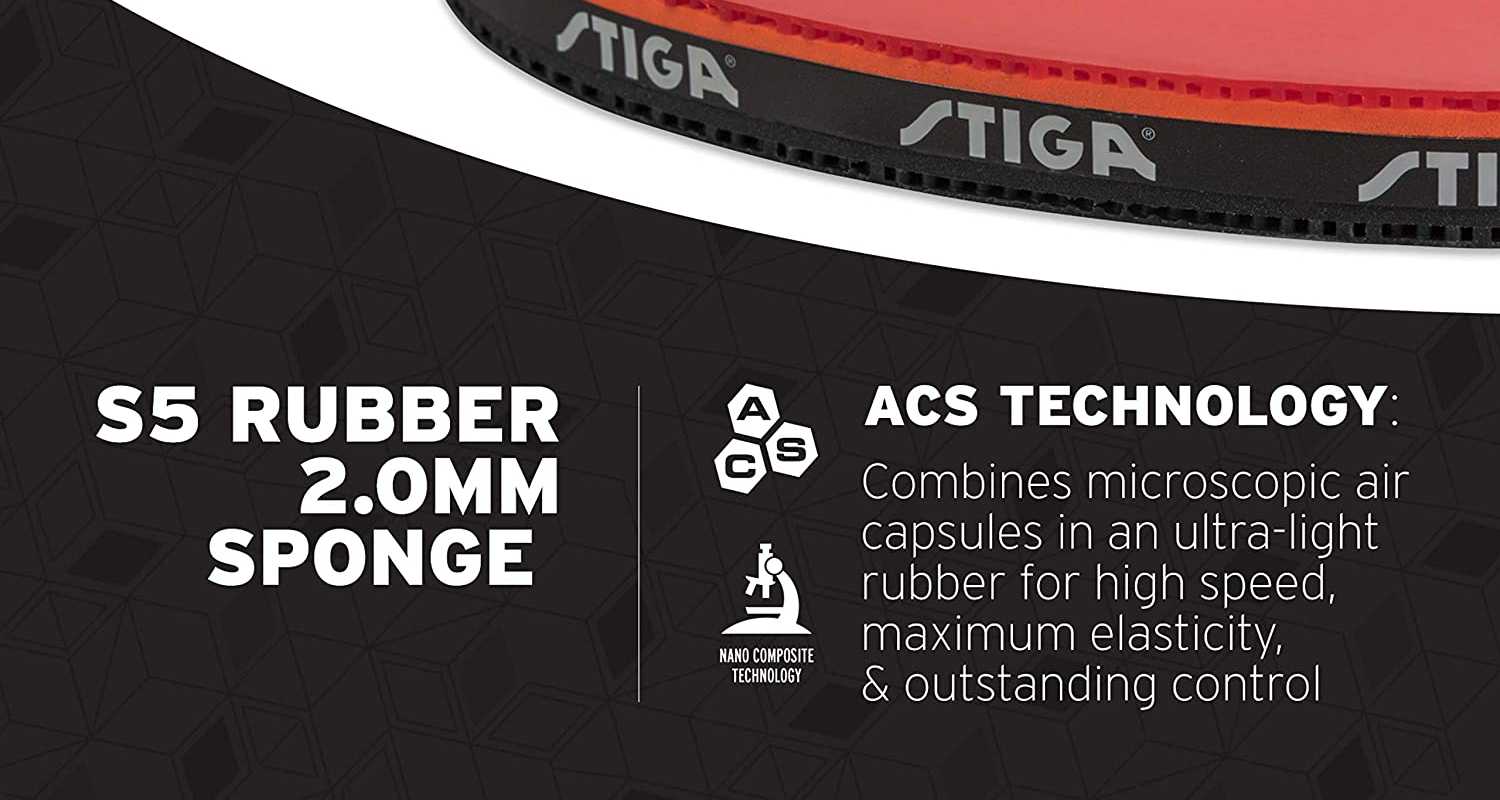 What to Expect?
If you are seriously interested in buying the STIGA Raptor, you are prepared to spend big on a table tennis paddle. This means, naturally, your expectations from the paddle will be high and the good thing is, you will not be disappointed!
The STIGA Raptor is not only one of the best paddles in terms of playability, it is handsome and looks like it belongs at the very top!
Extra Light Blade
For a paddle that is so highly-rated, and offers a range of spin and speed, the STIGA Raptor has an insanely light blade. One would think that it probably does not have the so-claimed seven plies. However, it does have all seven plies, five of balsa wood, and two further carbon plies that combine to generate lots of speed.
Carbon Technology
Made with the latest carbon technology, you can also get the light feel without feeling a lot of vibration upon contact. The "sweet" spot is maximized which allows you to play lots of shots from the middle.
S5 Rubber
The STIGA ping pong paddle comes with S5 rubber that is made to ensure top-quality play. These rubbers are ideally made for the best quality of spin generation. It also helps in gripping the ball, allowing better control.
ACS Technology
The STIGA Raptor comes with ACS Technology that combines microscopic air capsules in a light rubber. This not only increases elasticity but also brings outstanding control for the players. For an offensive blade, this is a superb addition.
2mm Sponge
The sponge is 2mm in thickness, it provides a decent base beneath the rubber. STIGA uses a high-quality sponge, that is well-suited to players who rely on forehand topspin.
Sleek & Beautiful
The color combination on the handle of the STIGA Raptor is a shade of grey. This looks wonderful and makes for an eye-catching paddle, that you will grow to love! It certainly has a way of standing out amongst other similar kinds of paddles and everyone will instantly fall in love with it!
WRB Handle
The WRB handle on the STIGA table tennis bat is a thing of beauty. It does not only look good, but it has the famous WRB technology, that allows the center of gravity on the paddle to be in the blade, rather than the center of the paddle.
This can take some getting used to if you play with regular paddles, but once you get used to it, it is hard going back!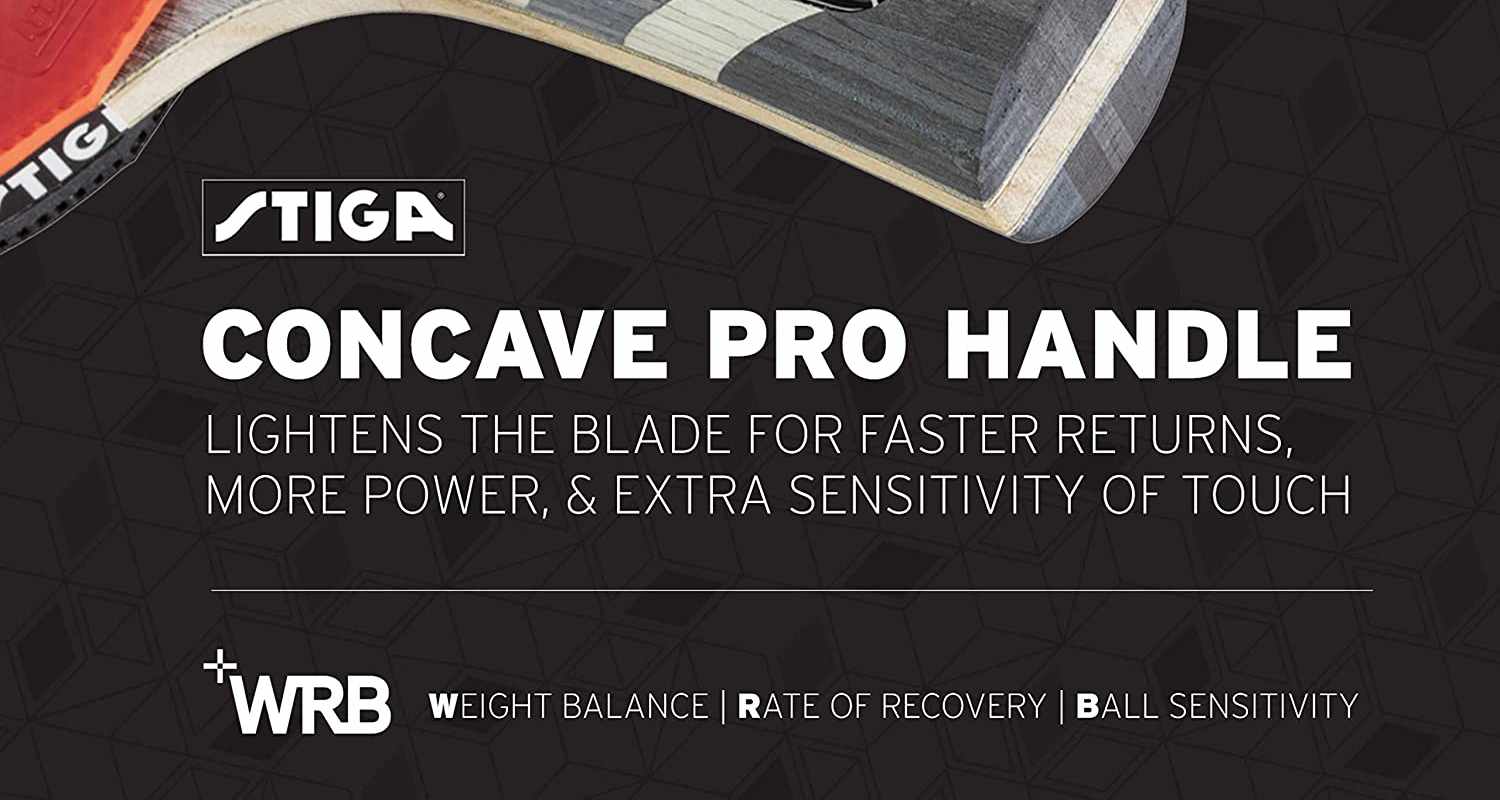 Pros
Incredible Blade
There are few things in the world better than the blade of the STIGA Raptor. It is made with 5 plies of balsa wood, which is known for its light quality. In addition to those five plies, there are two further plies of carbon.
Overall, the seven-ply blade is lightweight and fitted with carbon technology. This allows you to feel very little vibration, even on the poorly hit shots and that means you can freely play all kinds of shots. The carbon technology is a game-changer, as it increases the sweet spot on the blade to a larger portion, allowing you to get more shots from the middle.
Supremely Tacky Rubber
The rubber on the STIGA Raptor is the S5, which is made for the generation of extreme spin. The generation of spin on the STIGA Raptor is higher than the generation of speed and power, which makes it a lethal weapon. This rubber is applied on both sides of the paddle, and you can also change it, at will.
ITTF Approved
You can use the STIGA Raptor in official ITTF tournaments, as it has been approved for play. It has the STIGA S5 rubber, which has also been approved by the ITTF. This is a huge plus as it allows you to play and practice with a paddle that can be used in tournaments, as well.
Looks Beautiful
This is the biggest reason for buying the STIGA Raptor. STIGA is generally known for world-class paddles and Killerspin is the one that makes good-looking paddles. However, with the Raptor, STIGA has managed to incorporate beauty and brains, because the Raptor is immense!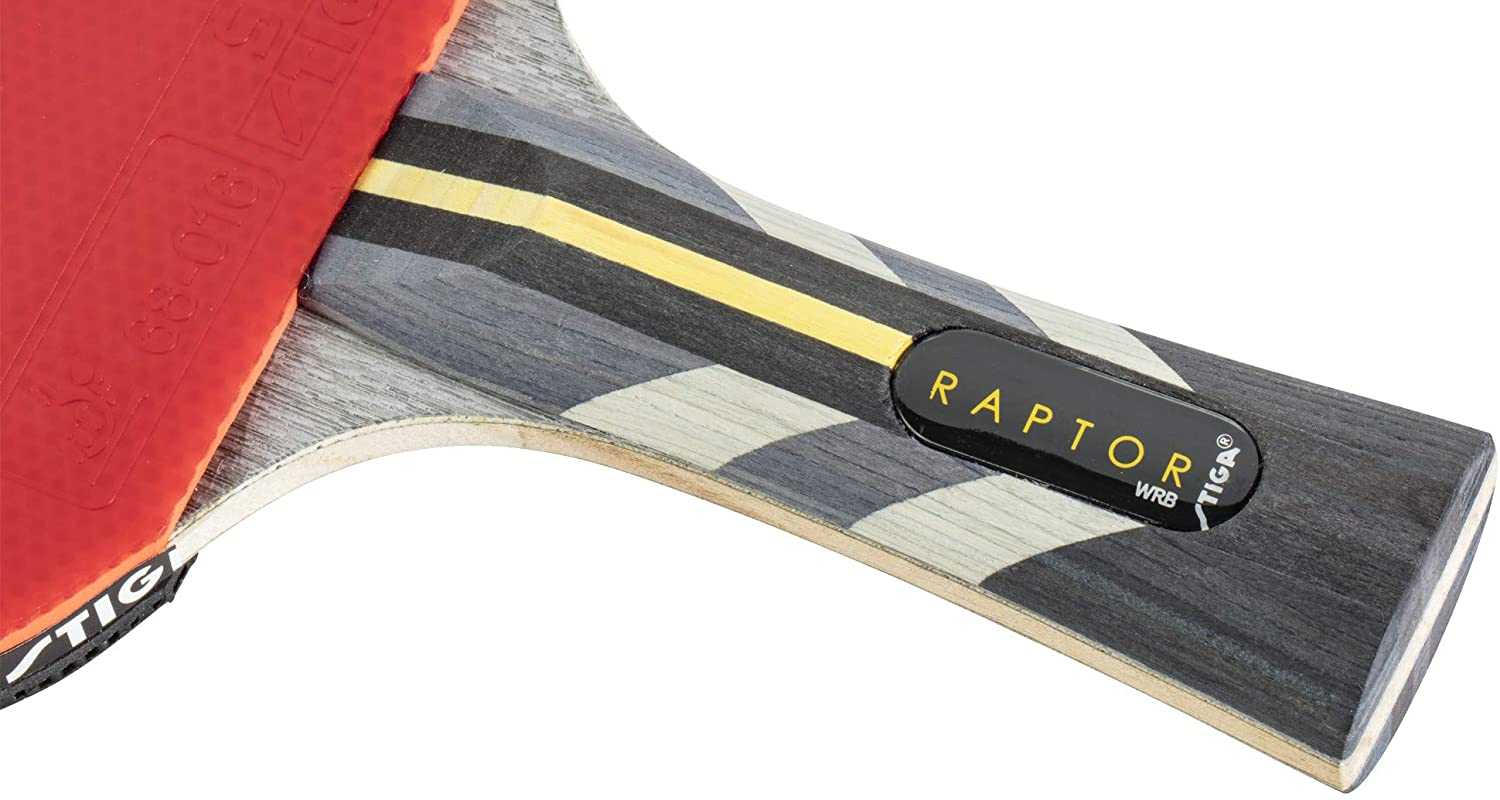 Cons
Not Very Sturdy
There are a few problems with the STIGA Raptor. For instance, it is not as sturdy as the other options you can buy with that much money. Some customers have reported the paddle to be fragile and to break easily.
We would not go that far, we think it is not quite durable, but also not exactly feeble. It is good enough for professional usage, and a bit of care can help you last it a long time!
Quite Expensive
The STIGA Raptor, without a doubt, is packed with a myriad of magnificent features. Unfortunately, this means that the Raptor also costs a lot and this is a major reason why some people seem to miss out on it. We love it, but the cost can put people off.
Weight Centering
The weight of the paddle is centered towards the blade of the paddle. This is a bit of a drawback, especially, if you are not used to playing with STIGA paddles. It can be an advantage, too, but people tend to dislike it, as it requires a bit of time to get used to it.
Our Rating: 4.6/5
Given all its features, it comes as no surprise that the Raptor rates so highly. Apart from its slightly brittle nature and expenses, it seems like the ultimate weapon to have. It is a superb paddle and it is made for professional usage, only.
Frequently Asked Questions
How often should I change the rubber on my STIGA Raptor?
Professionals tend to change the rubber after every month. If you do not play with such intensity, then we suggest changing it after a couple of months. It is up to you, and the usage.
Is the STIGA Raptor different from the STIGA Pro Carbon?
Yes, the STIGA Raptor is a top-of-the-line product from STIGA. Pro Carbon has similar features but they are lesser in rating comparatively.
Conclusion
This is a fantastic paddle with some of the best features on the market. It is ideal for professionals. We do not suggest the paddle to be used by amateurs or beginners, as it is harder to control when compared to other options that are well-suited to beginners.
It is pricey but it justifies the price tag. Overall, the speed and spin generation make it a favorite for players that like to assert their dominance in fast-paced games. To wrap it up, there is a certain level of grip and control on offer, too, making it an ideal option for you!