Philadelphia – with its thriving sports community and rich sporting heritage offers many top-tier table tennis clubs where players of all levels can compete with others and hone their skills.
This article is all about exploring the top table tennis clubs in Philadelphia, known for their high-end facilities, competitive tournaments, and well-experienced coaches. If you want to expand your search, you can also evaluate the best clubs in the entire US.
Whether you are an experienced player seeking to polish your skills or just a beginner, these table tennis clubs offer something for everyone, from casual games and amateur classes to intense training sessions.
So, if you want to boost your skills or simply enjoy the game, these clubs are worth checking out. Let's get straight into it.
What to Look for in a Table Tennis Club in Philadelphia?
When looking for a table tennis club in Philadelphia, here are some of the essential elements you can consider to make your hunt successful.
Look for a club with a friendly and supportive community of players and coaches that will help you grow and enhance your skills faster than ever.
Choose a club with top-tier facilities, including a comfortable and peaceful environment, precise lighting, provide quality equipment, and is well-maintained.
If you want to participate in professional tournaments, make sure you do detailed research about the coach. It will ensure that your training responsibility is in safe hands.
Check if your targeted club caters to opportunities to play in leagues and tournaments and if they enroll players of all skill levels.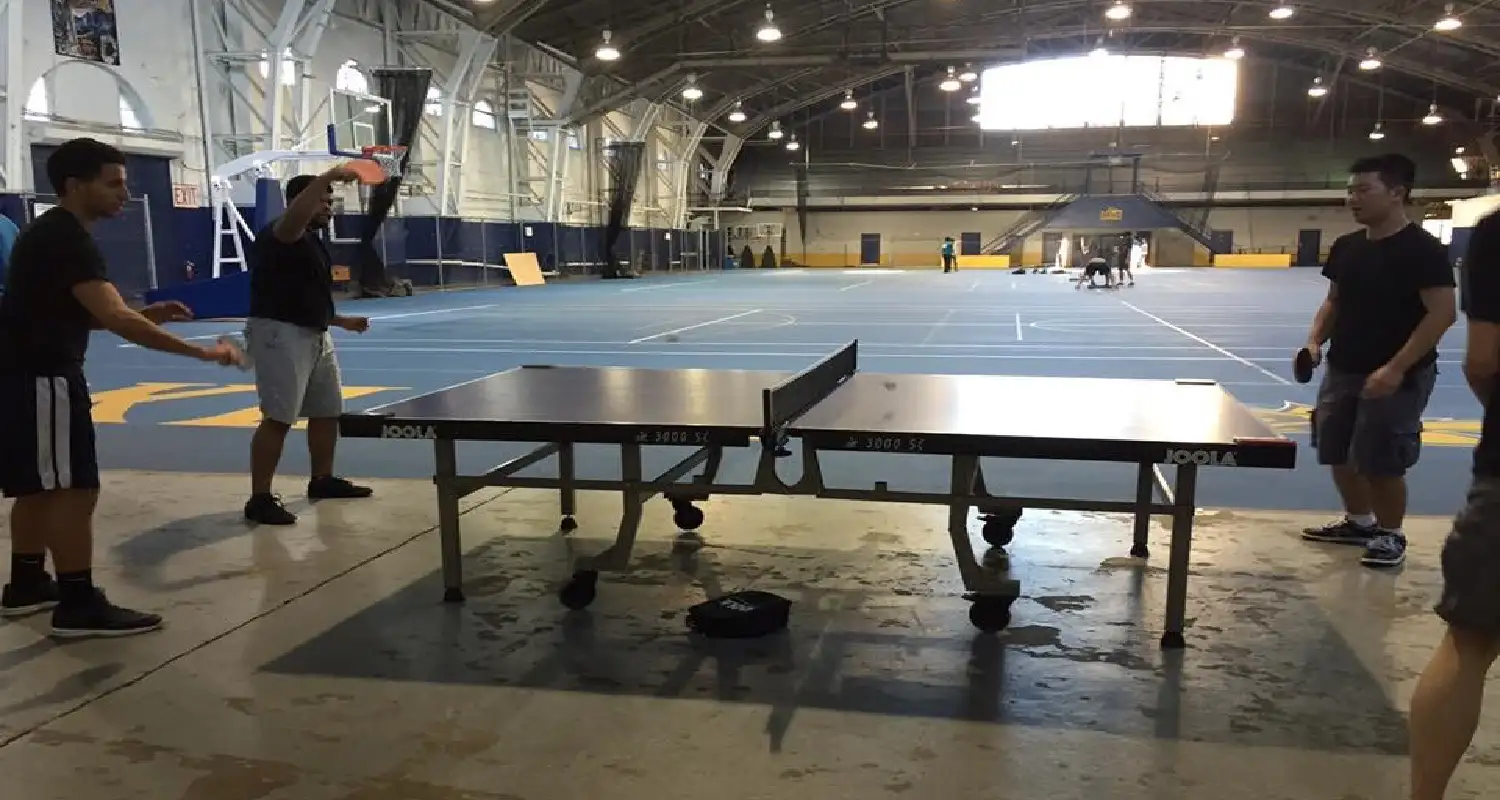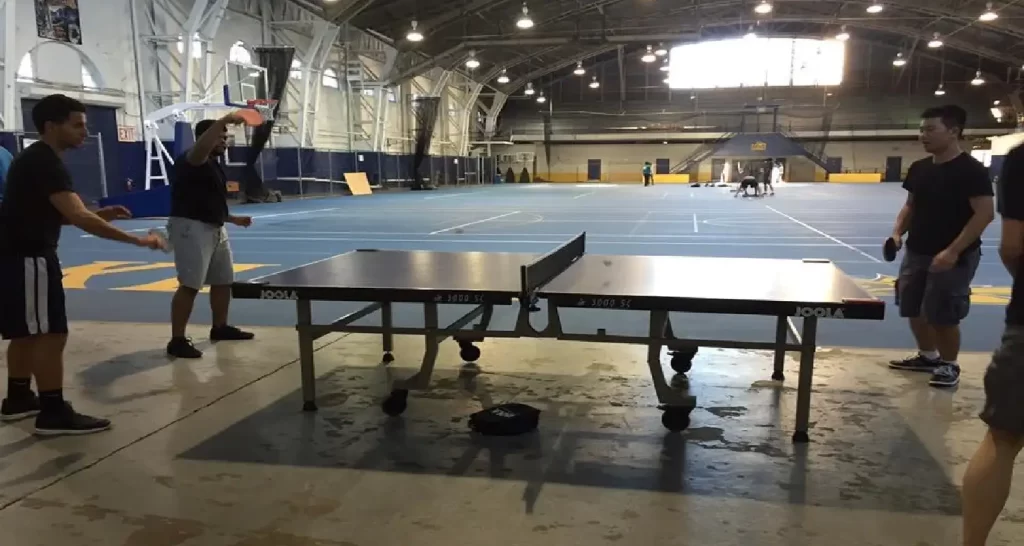 Location: Drexel Recreation Center and Gym, 3301 Market St., Philadelphia, PA 19104, United States of America
Club Highlights: Multiple standard-sized table tennis tables, top-tier coaches, spacious room, biweekly club meetings, finest lightning
Club Fee: $
Connect: https://www.instagram.com/drexeltabletennis/?hl=en
Website: https://dragonlink.drexel.edu/organization/drexeltabletennis
Drexel is one of the top table tennis clubs in Philadelphia and offers a variety of amenities to players of all skill levels.
The club boasts state-of-the-art facilities, multiple premium-quality ping pong tables, and a spacious playing field. The club hosts regular tournaments among competitive players to allow them to test their skills and compete with others.
Drexel table tennis club holds club meetings twice a week that both members and non-members can join, and everyone's suggestions and conflicting schedules are taken into consideration.
Apart from casual gaming sessions and tournaments, they offer multiple ball drills, spin training, service practice, or whatever members want to do. Moreover, they offer all the equipment, including paddles and balls making it easy for you to get started.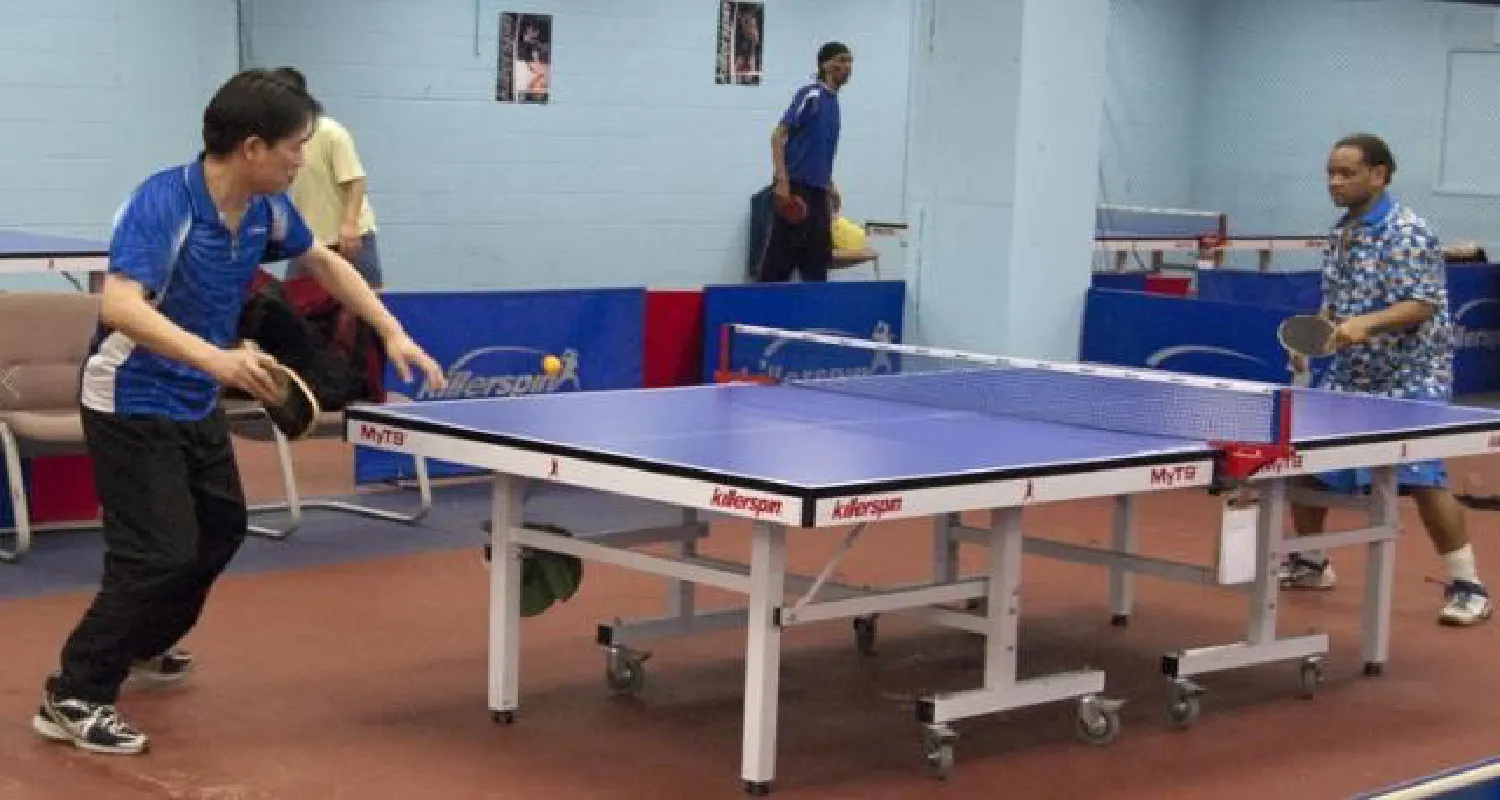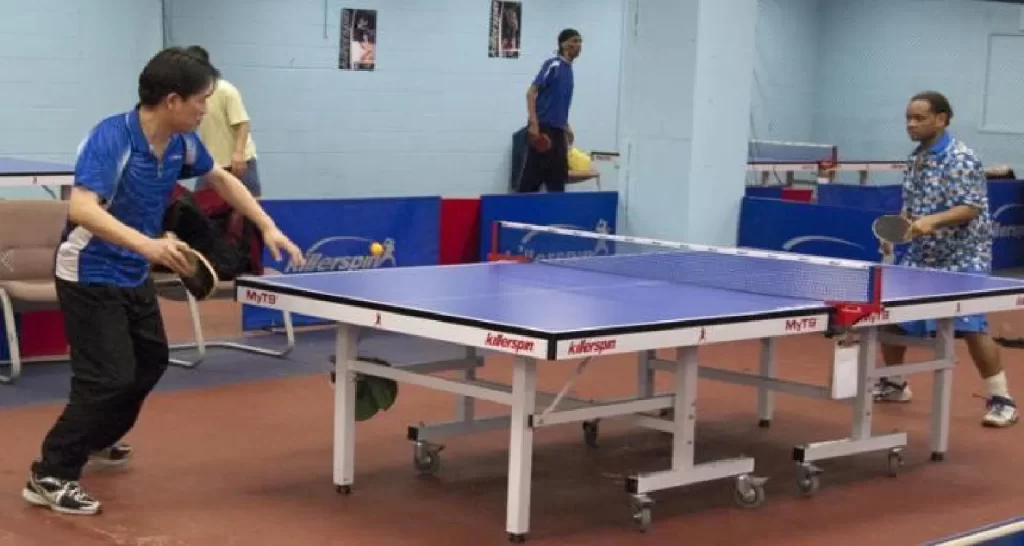 Location: 3300 Henry Avenue, Philadelphia, PA, 19129, United States
Club Highlights: 9 nine KillerSpin MyT10 Tournament Tables, roomy court sizes of 18′ wide x 28′ long, affordable membership fee, 9 fluorescent light fixtures, PVC flooring, free equipment
Club Fee: $$
Connect: https://www.facebook.com/TrolleyCarTableTennisClub/
Website: https://www.trolleycarttc.com/
Established in 2011, this non-profit table tennis organization is the only full-time table tennis club in Philadelphia. The club is open to all players of every skill level and is affiliated with USATT.
It leaves no stone unturned in providing top-notch facilities to its valuable members. From superior PVC flooring and fluorescent fixtures lightning to spacious court size, it includes everything you need to kickstart your skills. Each court is divided by netting and barriers.
Visitors can take full advantage of free ball rentals, paddles, WiFi, and an on-site equipment shop. Moreover, it has collaborated with the "We are Butterfly" club, and soon it will be equipped with 10 Butterfly Centrefold 25 tables and 30 Butterfly barriers making it a big hit.
The core mission is to cultivate a dynamic table tennis community, foster love for sport and prepare individuals of all ages for high-level tournaments.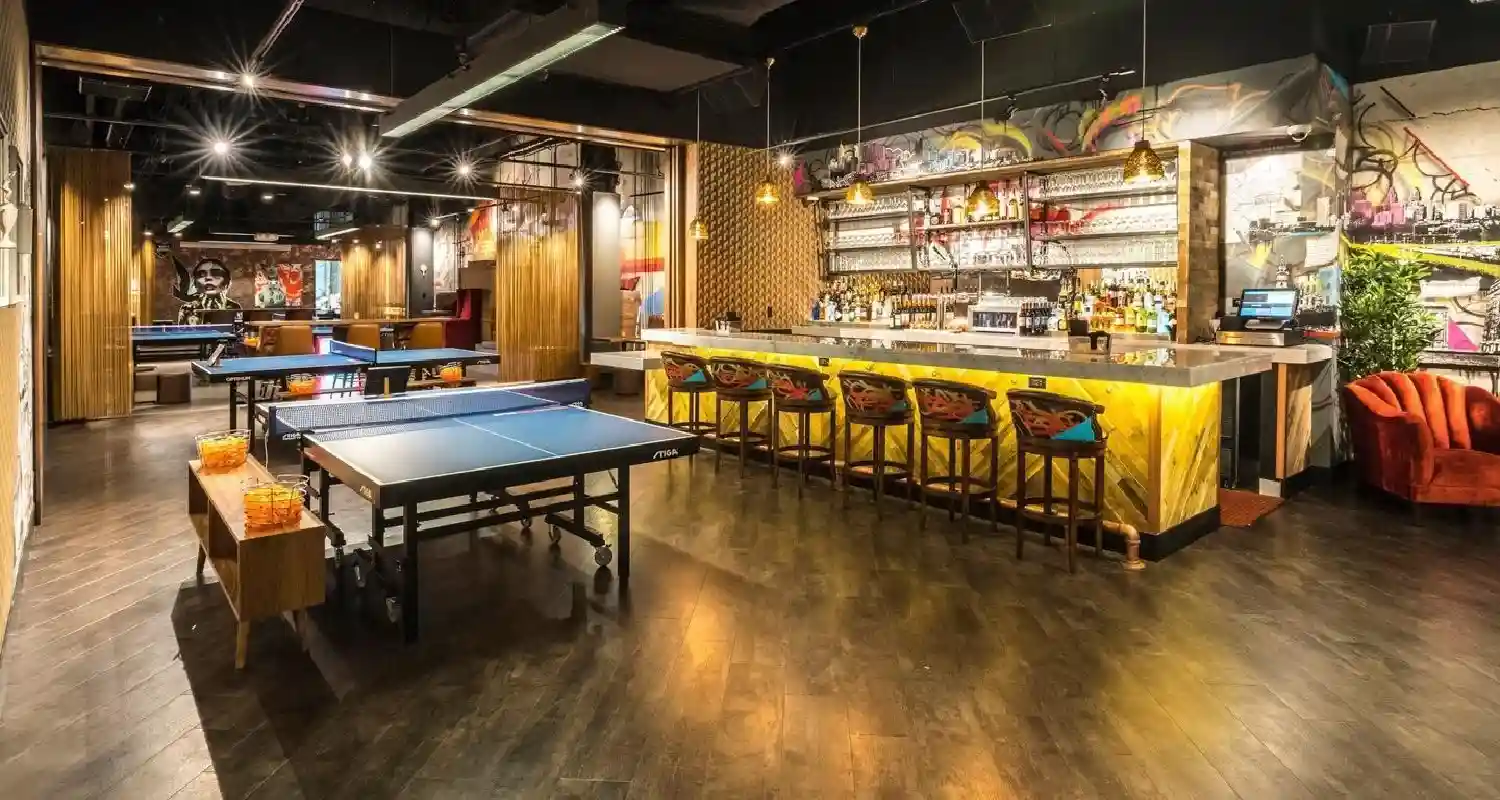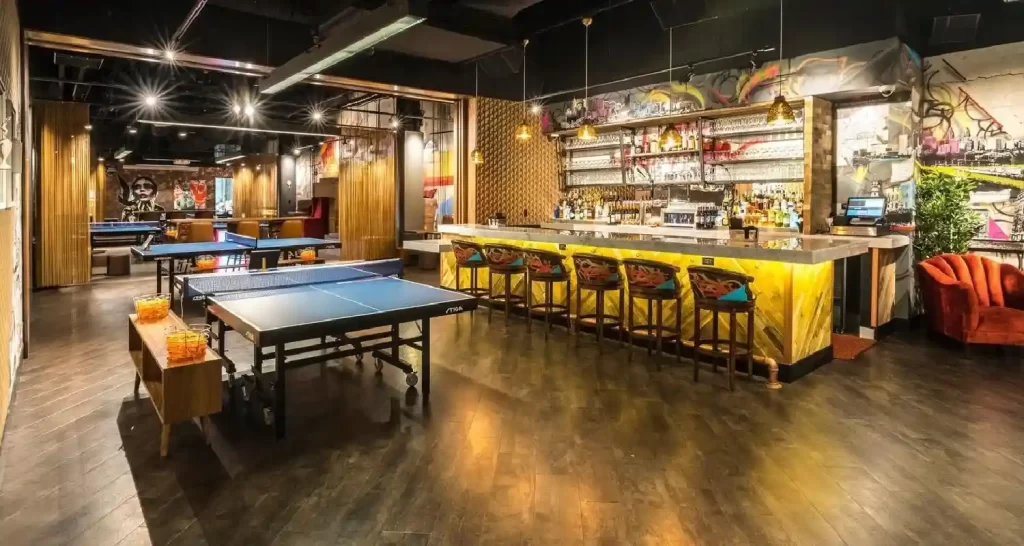 Location: 211 S 15th St, Philadelphia, PA 19102, United States
Club Highlights: 8 venues throughout US and Canada, 12 spacious ping pong courts, full-service restaurant, craft cocktail bar, no membership required
Club Fee: $$
Connect: https://www.facebook.com/SPINPhiladelphia/
Website: https://wearespin.com/contact/
Established with the vision to promote the sport of table tennis in Philadelphia, this marvelous club offers fun, recreational, and competitive playing experiences to people of all ages.
Whether you are an amateur, a professional player, or a seasoned pro, the Spin community ensures you a fantastic community of like-minded players. They offer a wide range of fun and competitive events, weekly tournaments, late-night leagues, and the best coaching to take pleasure and thrill to the next level.
The club is equipped with contemporary, spacious, and well-equipped facilities, including the finest quality table tennis tables, top-notch flooring, and ideal lighting. Apart from offering free ball rentals and ping pong paddles, they offer a convenient pro shop to help you purchase equipment and accessories right away.
So, if you are seeking to improve your game tactics or just want to socialize with some amazing people, Spin table tennis club makes sure you have an unforgettable experience here.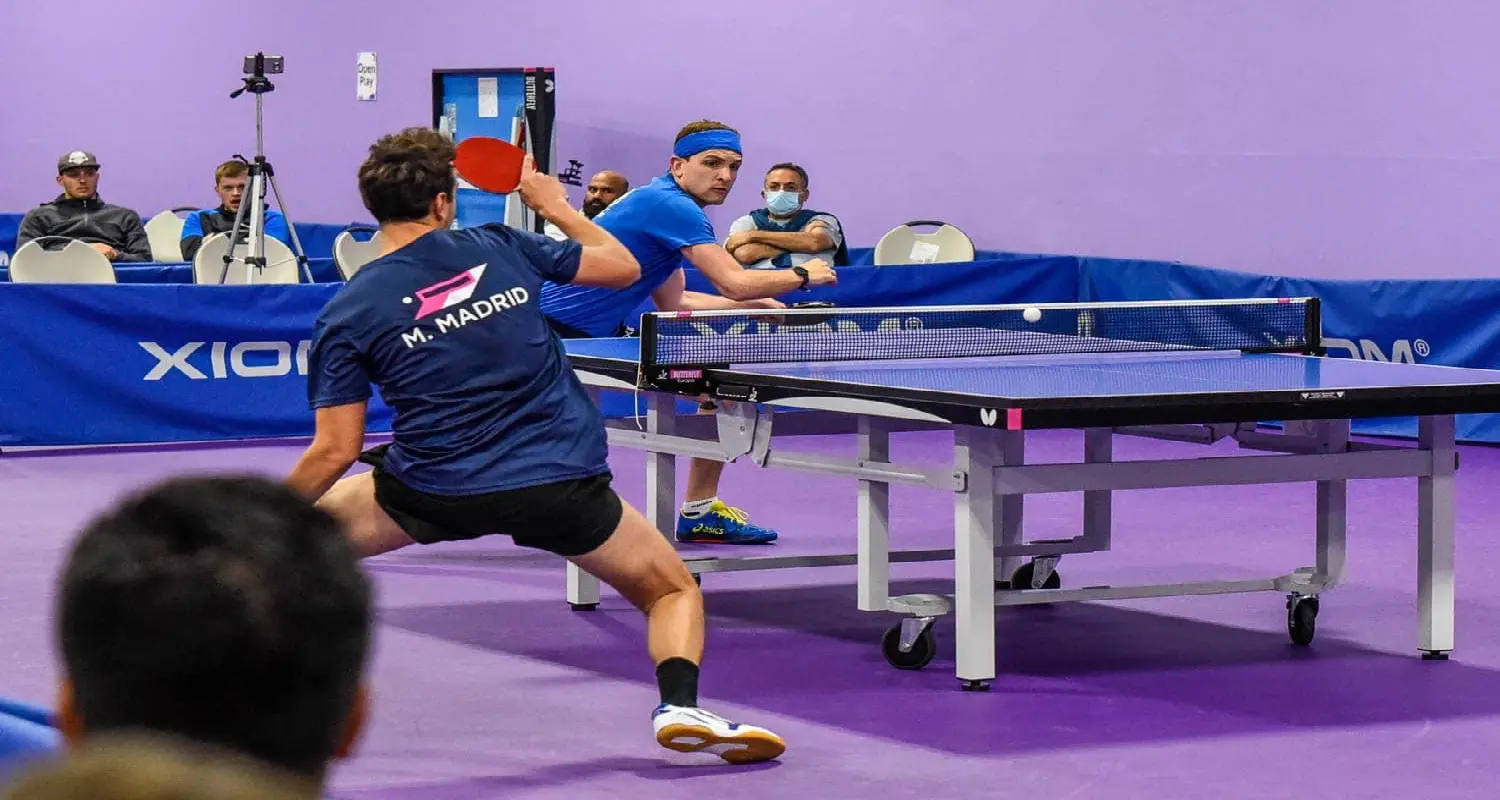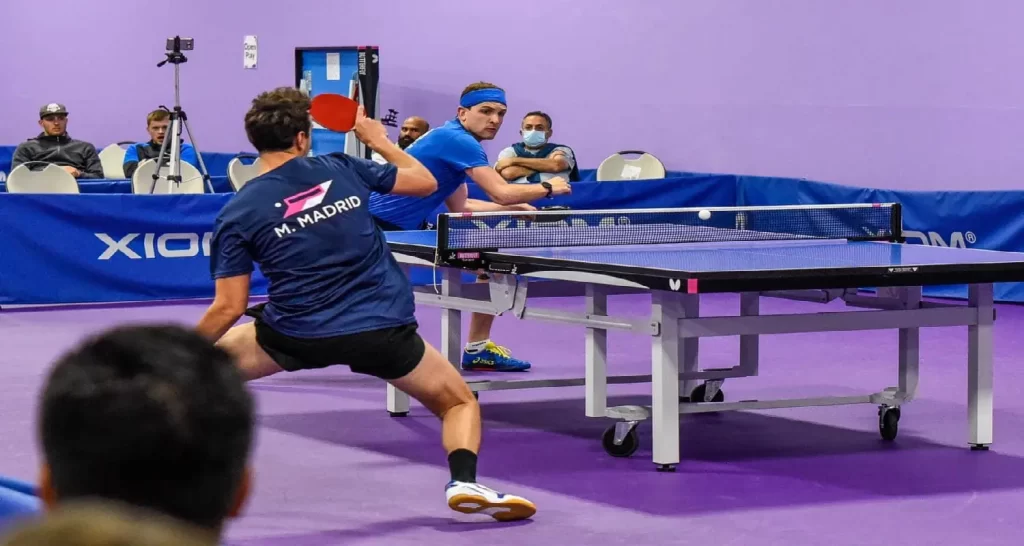 Location: 325 Chestnut St, Philadelphia, PA 19106, USA
Club Highlights: Standard, premium, and robot tables, certified coaches, open 24/7, fully automated, top-notch ambiance
Club Fee: $$
Connect: https://web.facebook.com/ping.pod/?_rdc=1&_rdr
Website: https://pingpod.com/walk-through/
Ping Pod is not just a physical space; it's a community that helps you to grow in exceptional ways. A community where you can find partners to join leagues, enjoy open plays and attend events. Ping Pod offers a variety of amenities like booking tables, taking lessons, or just throwing a party with your people.
Standard table tennis tables and ping pong robots are available here. In addition to open play opportunities and events, you can connect with other table tennis enthusiasts through their online community.
You will be thrilled to know that this table tennis club is dog friendly, which means the club will take care of your furry friends while you are having a thrilling match without any worries.
Whether you are celebrating your graduation or birthday party or hosting a team-building event, Ping Pod offers everything you need to make your event a big hit. From providing catered refreshments and friendly coaches to a great atmosphere, Ping Pod makes your party pure bliss. Ping Pod also offers private events for people who prefer intimate settings.
Location: 326 Watkins Avenue, Upper Darby, Philadelphia, Pennsylvania 19082
Club Highlights: 7 championship tables, 6,000 square foot well-illuminated gym, open 3 days a week, air conditions and heating system, free parking, padded linoleum flooring
Club Fee: $
Connect: https://www.facebook.com/profile.php?id=100067008817785
Website: NA
A premium sporting table tennis facility recently expanded its services by introducing an exciting game of pickleball. Upper Darby offers a variety of playing times to keep the schedule flexible for students and part-timers.
Its top-tier features include air conditioning and heating facilities to help the players enjoy the game in full comfort all year around. Upper Darby table tennis club's indoor amenities offer excellent playing conditions with no bugs, no wind, and no rain to worry about.
To make things more convenient, they offer free and unlimited parking in front of the club so you can come and go as you please. There is no membership fee required, and each session's price is incredibly affordable. Just pay 1$, and you are all set for the whole session.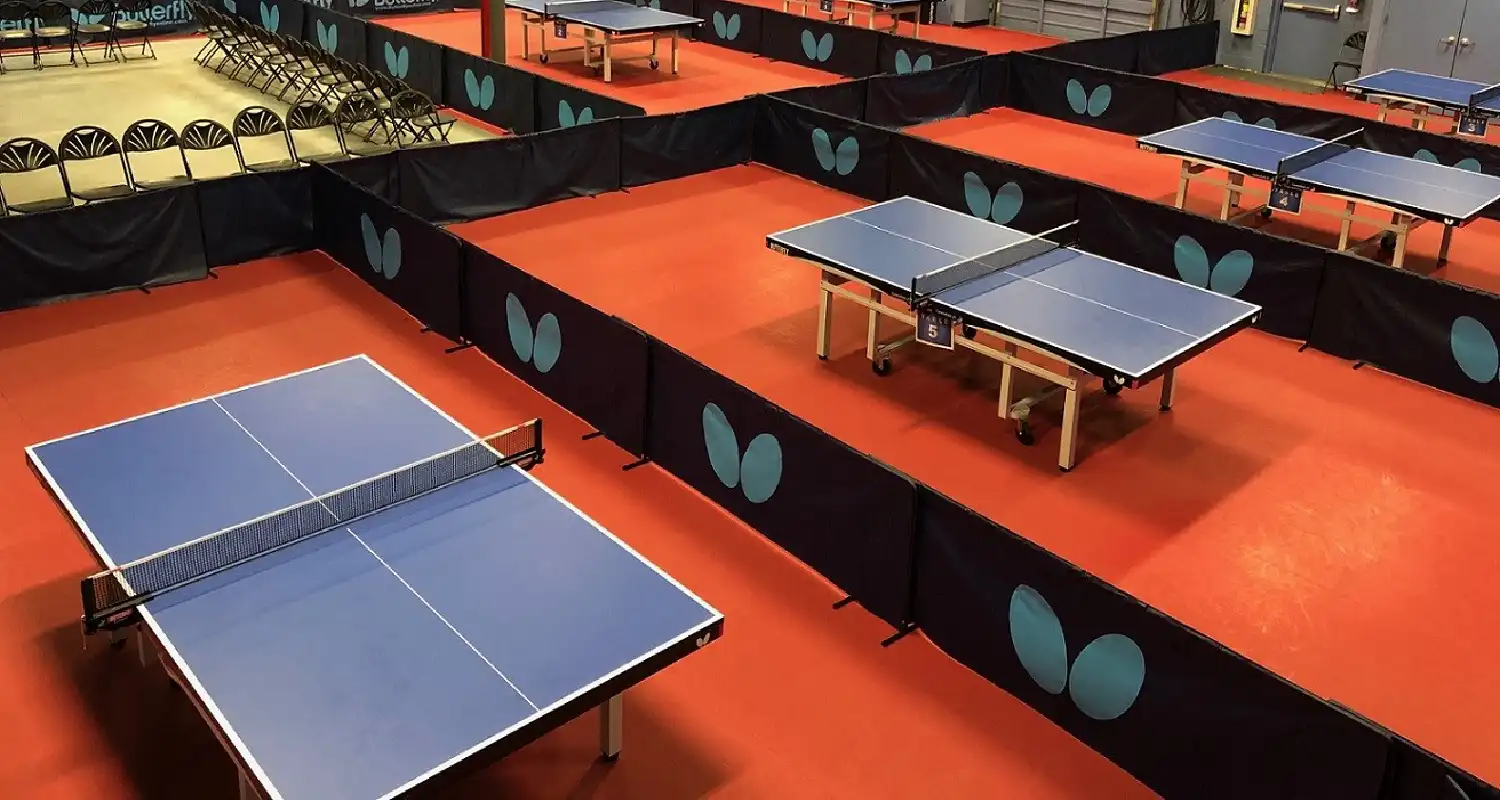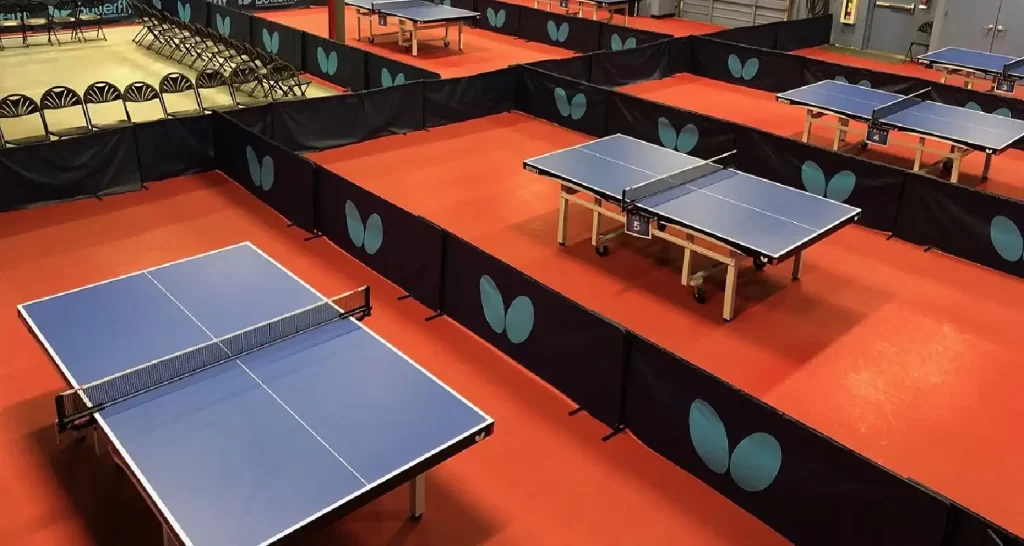 Location: 745 Alexander Rd., Princeton Junction, NJ 08550
Club Highlights: 10,000 square foot table tennis facility,14 professional tables, high ceilings, great lighting, custom sports flooring, highly skilled coaches
Club Fee: $$$
Connect: https://www.facebook.com/princetonpong/
Website: https://www.princetonpong.com/info
Princeton Pong is a 10,000 sq. ft. table tennis facility located between Philadelphia and New York City. The club has 14 pro table tennis tables, a well-illuminated player's lounge, custom sports flooring, well-experienced coaches, and a great atmosphere.
The coaching team possesses impressive credentials and provides personalized attention to every player through private, semi-private, and group lessons. The individual training is all personalized according to your age and skill levels.
Whether you are a novice or an advanced player, Princeton Pong offers morning, evening, and even afternoon sessions to keep the schedule flexible and still bring the best potential out of you. The club provides impressive memberships, USATT-sanctioned tournaments, and two league nights each week.
So, if you want to fine-tune your skills, Princeton Pong is the dynamic option you can opt for.
Conclusion
Philadelphia boasts a number of table tennis clubs that cater to players of all skill levels while providing a welcoming environment to hone your skills, compete fiercely and have fun at the same time.
The clubs mentioned above are a few of the best options available in the area. If none of these clubs meet your needs or you are looking for more options, check out our ping pong directory, which has a comprehensive list of the star table tennis clubs across the U.S.