As a serious table tennis player, you must look for good table tennis clubs to advance your game. A club will give you access to professional coaching and other players with whom you can practice and learn the game. With so many options around, finding the best option can be a difficult venture.
To ease your search, we have compiled a list of the best table tennis clubs in the US. Our criteria for selecting the options are that the club should have the optimum number of tables (at least 10 with professional coaches. Professional table tennis clubs must also have a junior program and a league.
You might prefer that your choice of the club must be open at least 6 days a week. All of the clubs in this list adhere to these qualities.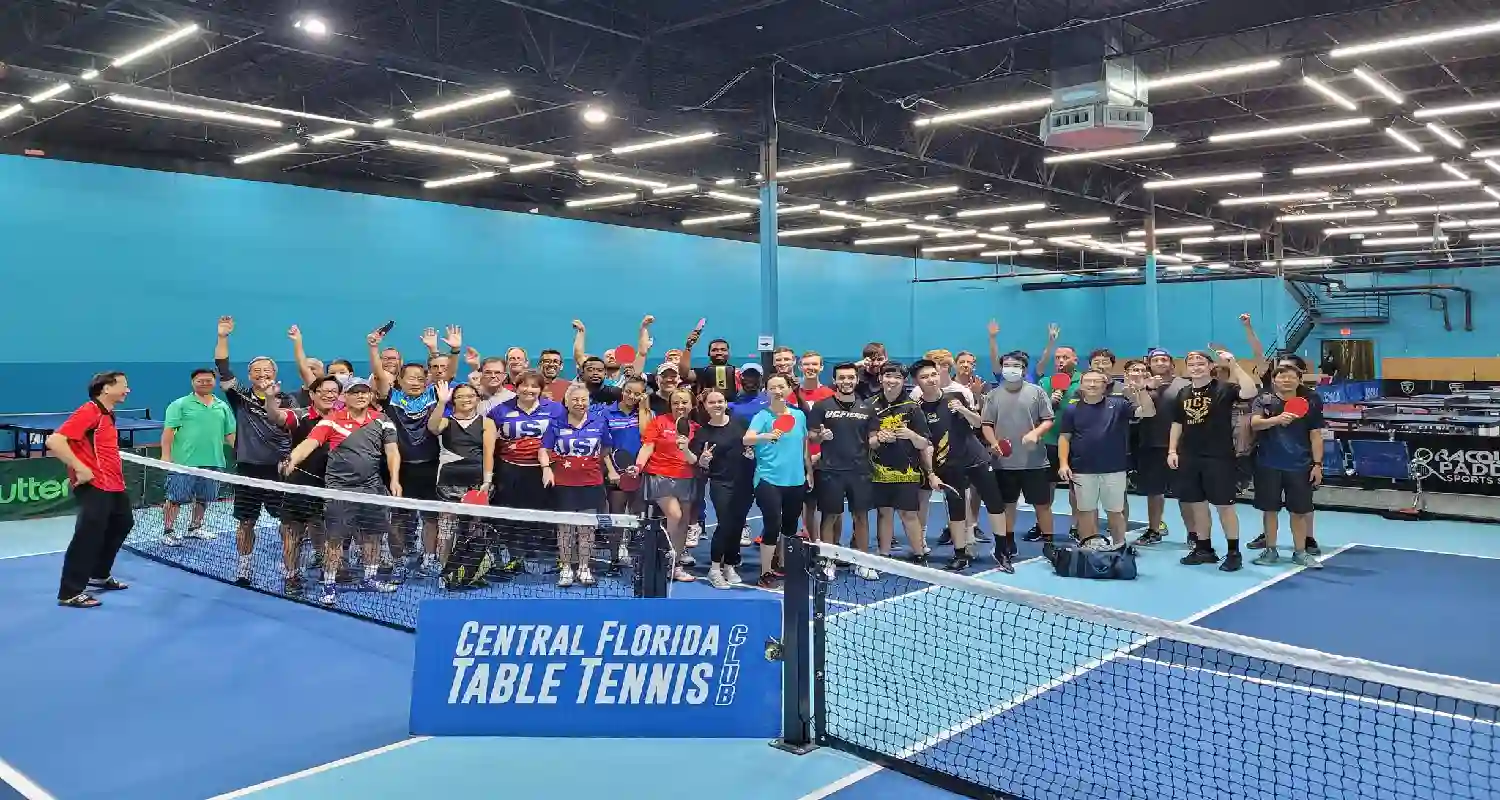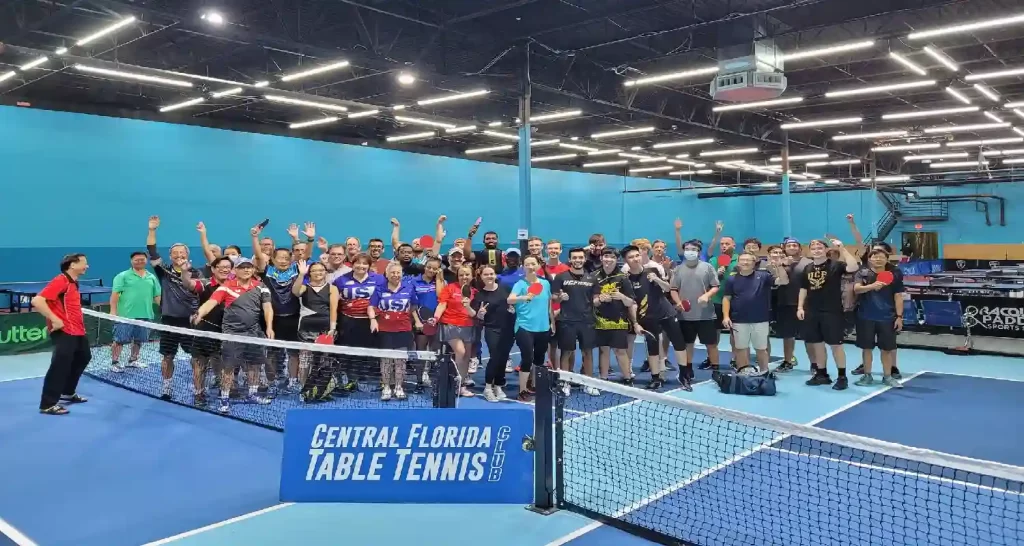 If you are a recreational table tennis player and looking for a good place to play with your family and friends, then Central Florida Table Tennis Club would be among the best options you could choose from.
The club organizes several activities including free group training on specific days. You can also bring any of your family members to play with you for free on Tuesday.
The club has a luxury rest area and bar, 18 ITTF-approved ping tables, and professional vinyl flooring to give you a luxurious yet tournament feel. Although the club caters to players of all levels and offers private coaching for professional players, we recommend it for those looking for a recreational experience.
Some tournaments held by the club are USSAT- sanctioned Orlando Winter Open and Florida State Closed. It also holds several league tournaments throughout the year.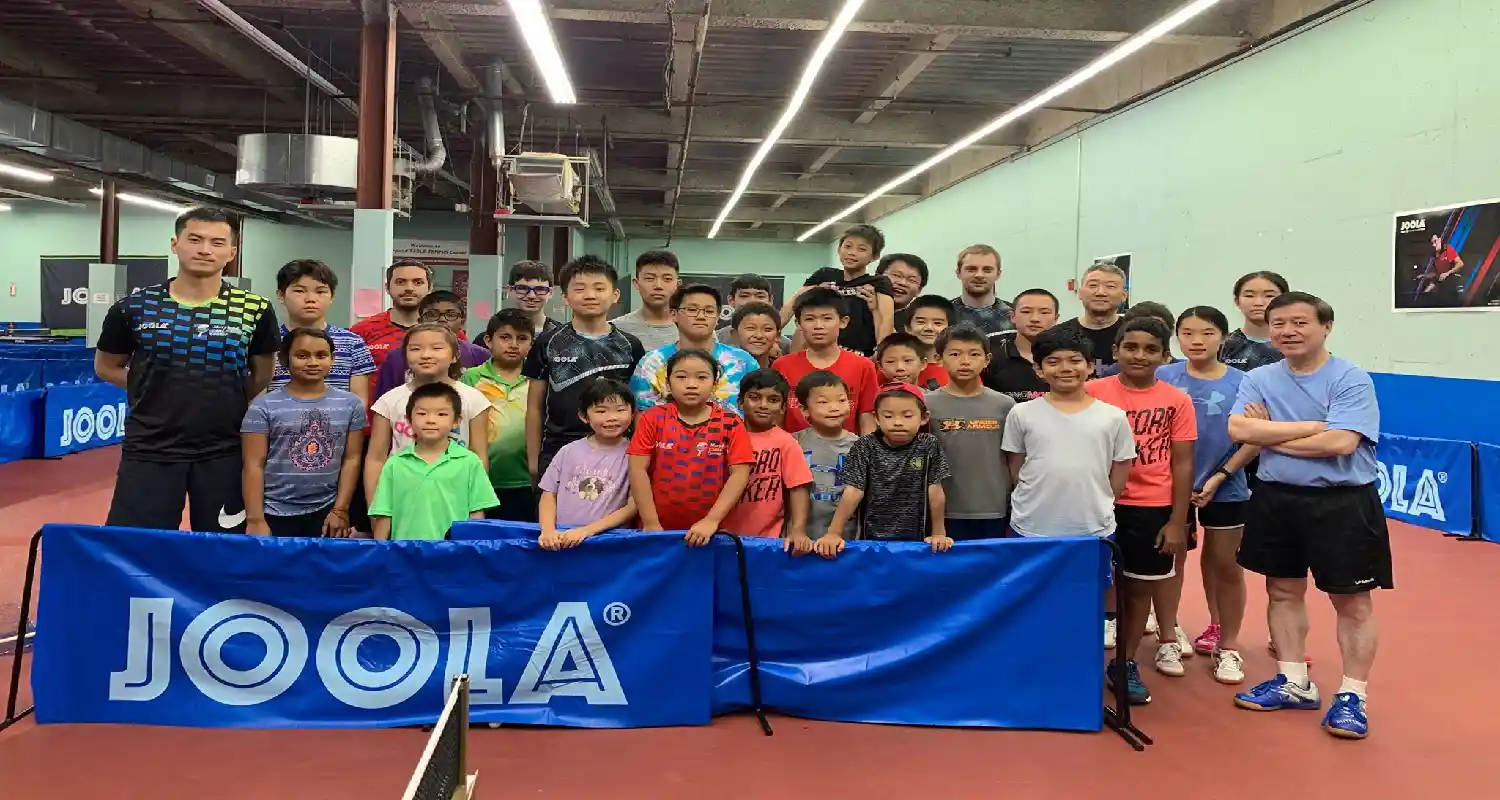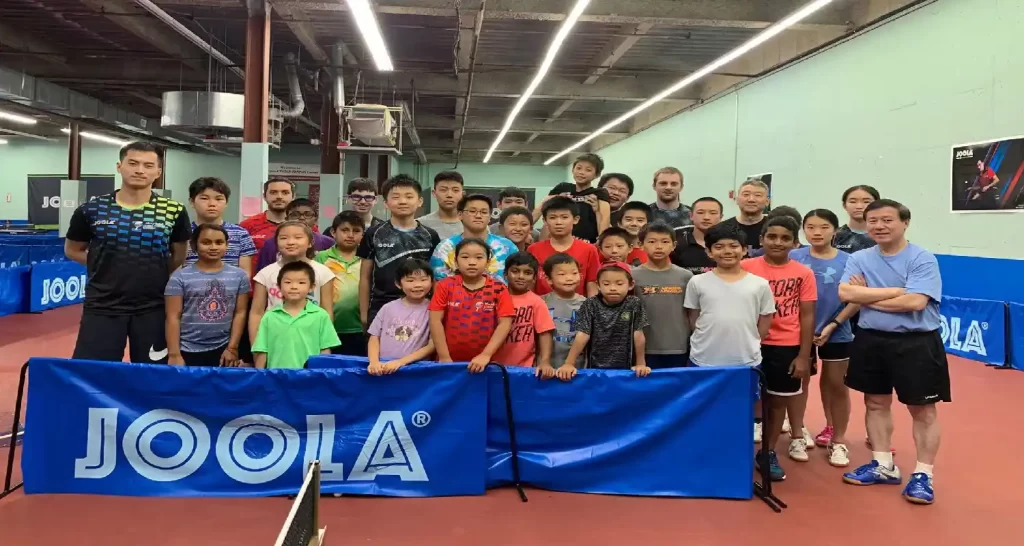 Founded in 1992, Maryland Table Tennis Center is one of the most successful and popular table tennis clubs in the US.
The club prides itself on training champions who won gold medals at the Junior Nationals and Junior Olympics in the late 90s and early 2000s. The facility has 16 professional ping pong tables, professional-grade lighting, and rubber floorings.
If you are looking for a place to play that has the country's best coaches, MDTTC should be among your top priority. The club has 8 professional coaches that are available full-time, including 4 times US men's single Champion Cheng Yinghua.
The club also runs multiple leagues in a year that cater to novice players, professionals, and the youth. It also holds 3-star tournaments 5 times a year.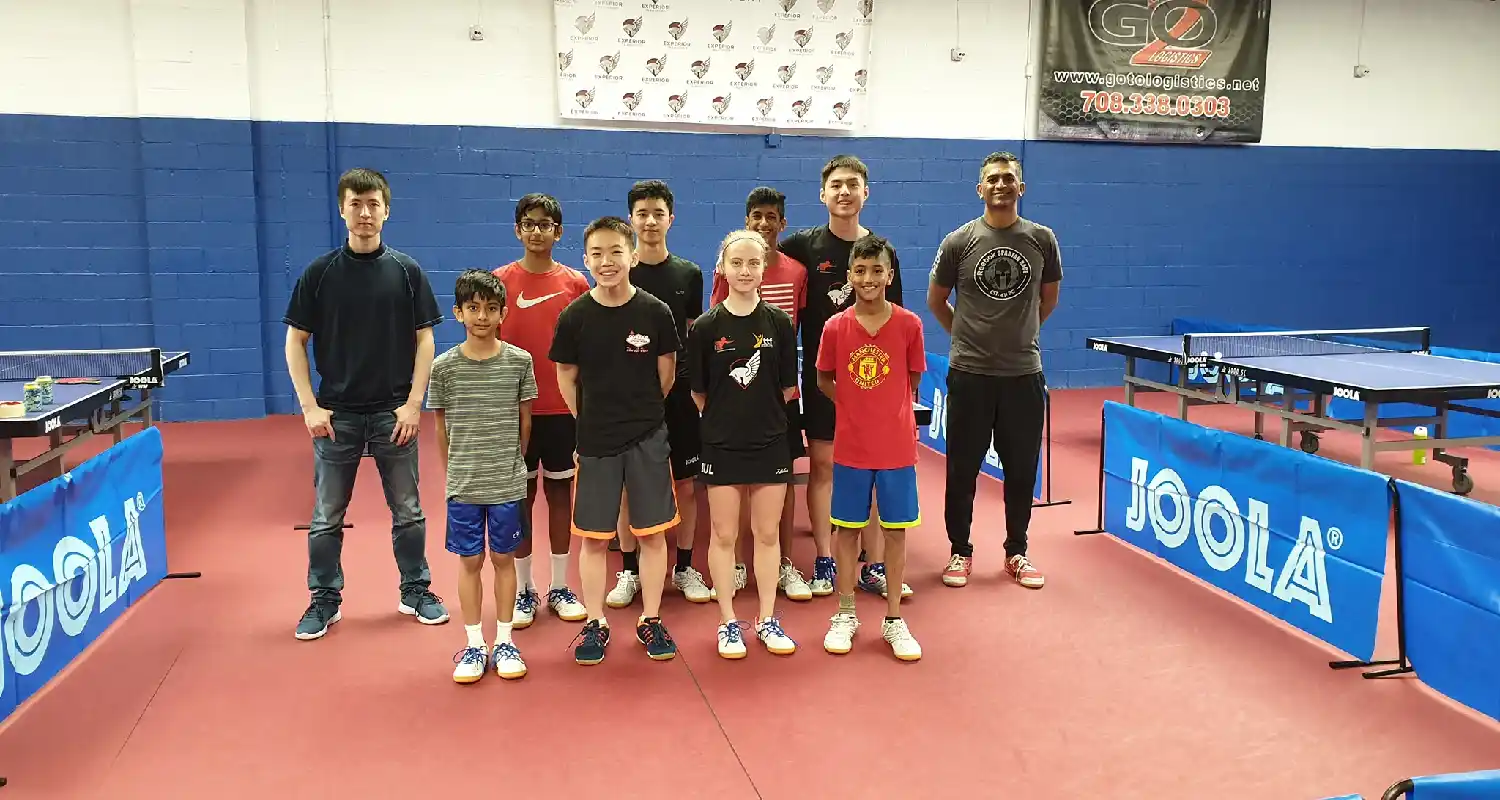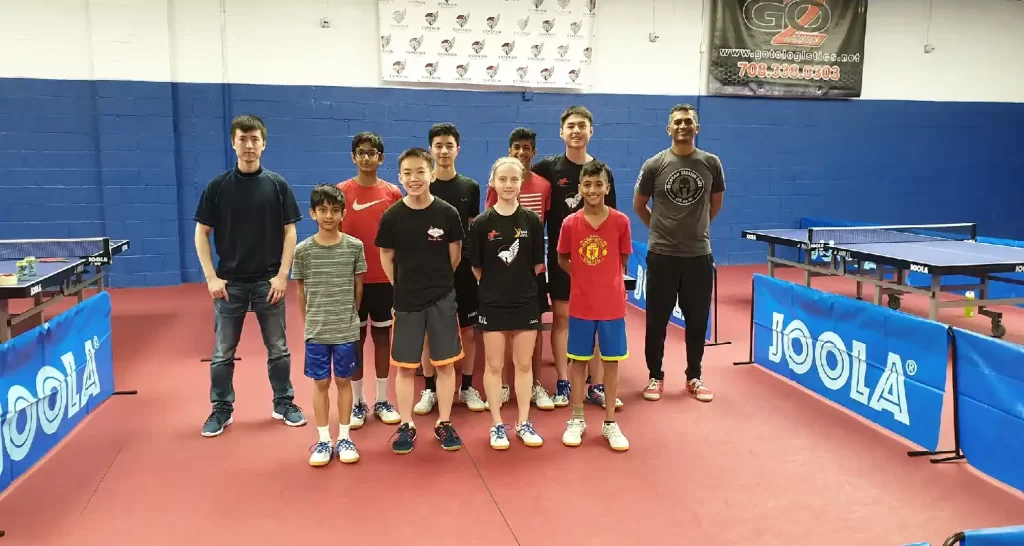 Location: Chicago, Illinois
Club Highlights: Two facilities in Chicago, home of Silver Medalist Nandan Naresh
Club Fee: $$
Connect: https://www.facebook.com/experiorttc/
Website: https://www.tabletennischicago.com/
Sponsored by Butterfly, Experior Table Tennis Club was among the first-full time table tennis clubs in Chicago. The 5000 sq. Ft of faculty offers a grant tournament experience with ITTF-approved flooring that is similar to the one used in the 2008 Olympics.
The club has Butterfly table tennis tables, with one table having a practice robot that has dual hands. The club also has a pro shop from where you can get table tennis equipment and apparel from Butterfly.
Experior club holds several tournaments throughout the year and has seating for 30 people. It caters to recreational players as well as serious players. Nandan Naresh, who won the silver medal at the ITTF World Youth Championships, was also trained in this club.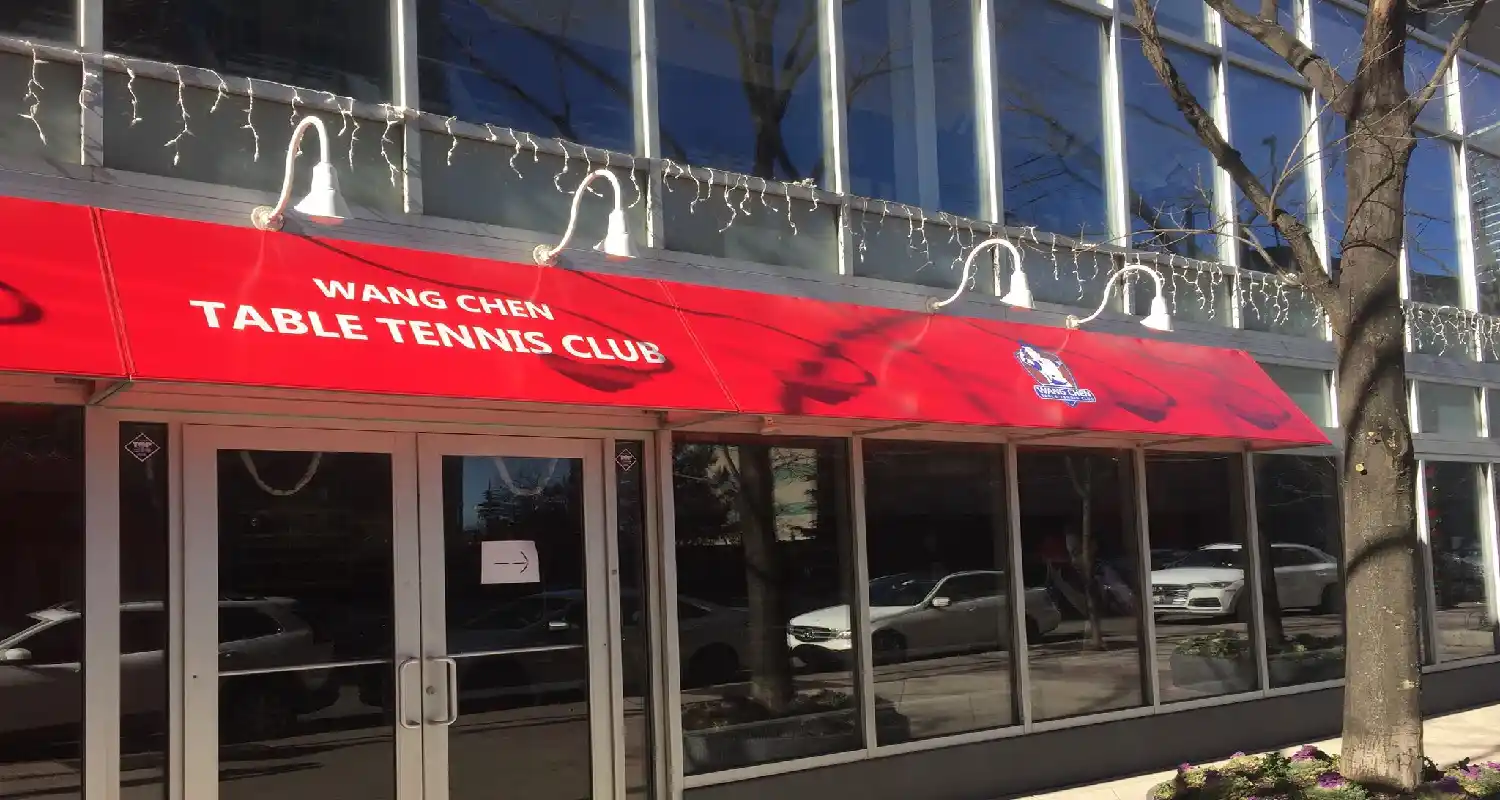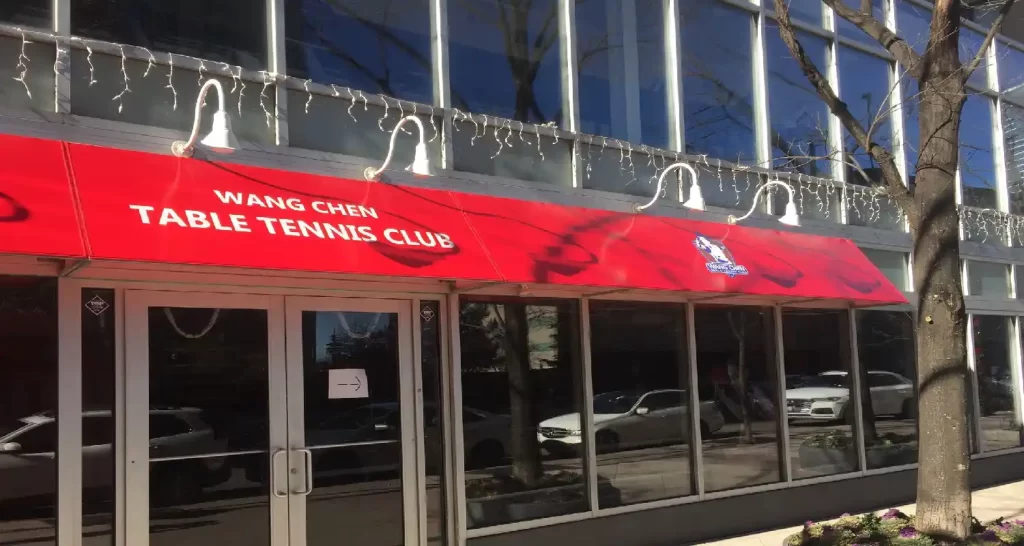 This club will assist you whether you are starting to learn the game, or want to win tournaments and play as a professional. The Weng Chen Table Tennis Club offers you coaches and trainers that are former US National and World Team Members.
The clubs offer tutorials, programs, leagues, tournaments, and other activities that attract players of all levels. It is named after Wang Chen, who is also the head coach. She is among two of the highest-ranked American table tennis players in the world with several titles at home and abroad.
The club is located in Manhattan and Newport. You can also book this club for private events, such as birthday parties or company events.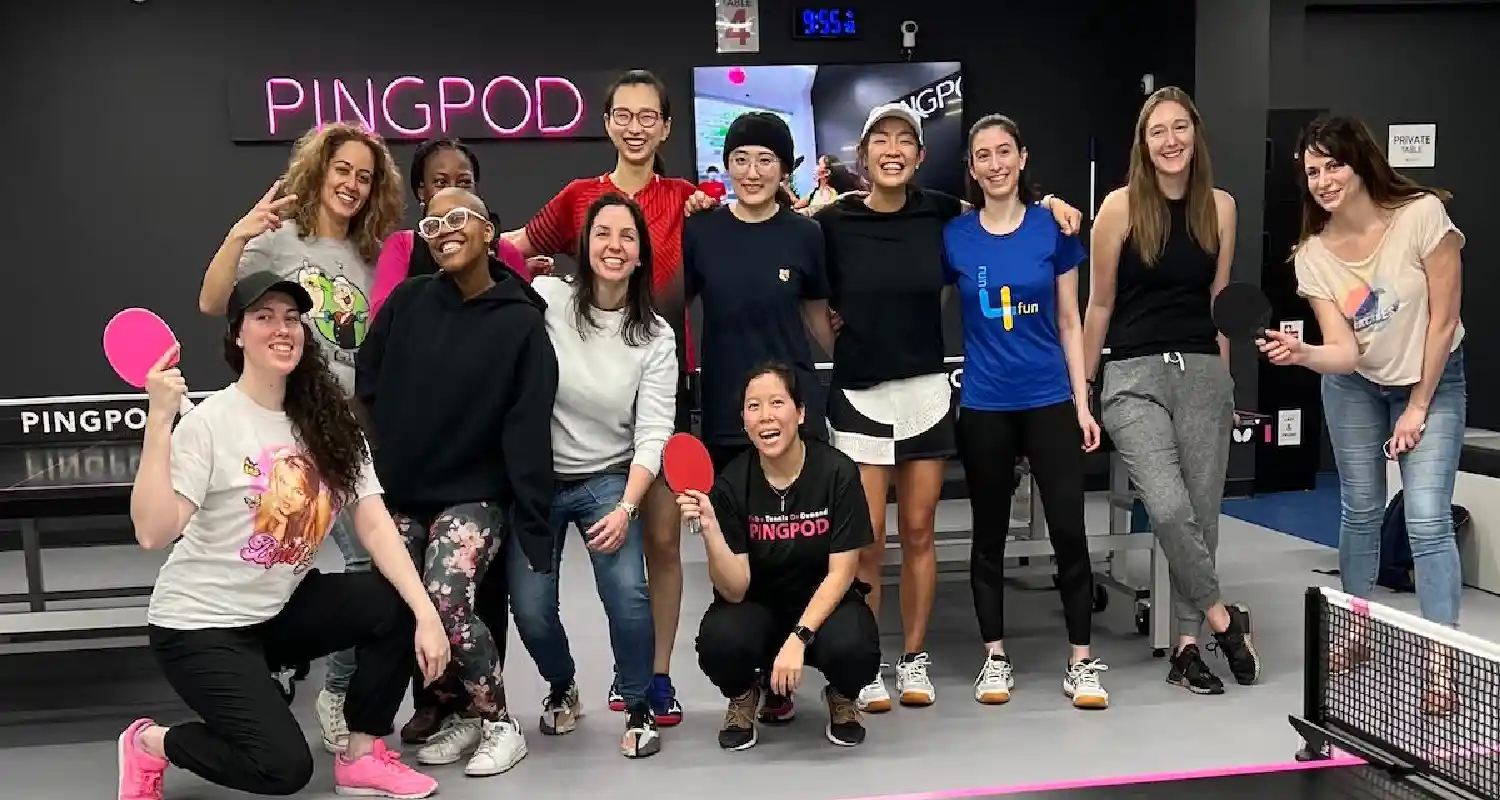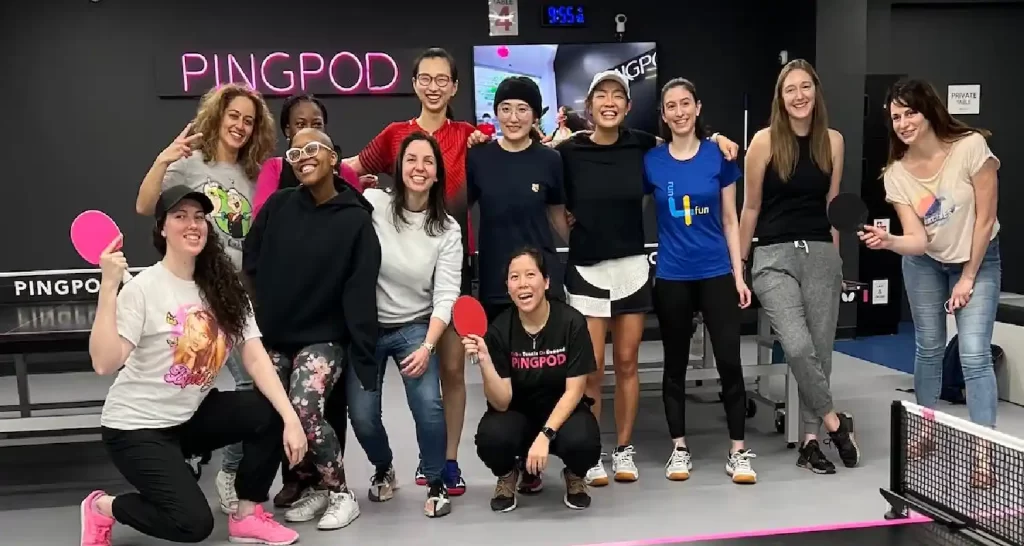 This club utilizes the latest technology to help players have the best playing experience. You can use a web app for booking, members, or to view schedules. The club has several facilities, spread all across New York City.
You can find this club in Astoria, Lower East Side, Upper East Side, West 37th, and Williamsburg. You can join this club as a novice player or a serious table tennis enthusiast.
The club has professional world-class coaches and organizes several open plays and tournaments throughout the year. You can also book this club for private events such as birthdays, graduation, and corporate events and hire professional coaches to have the best time.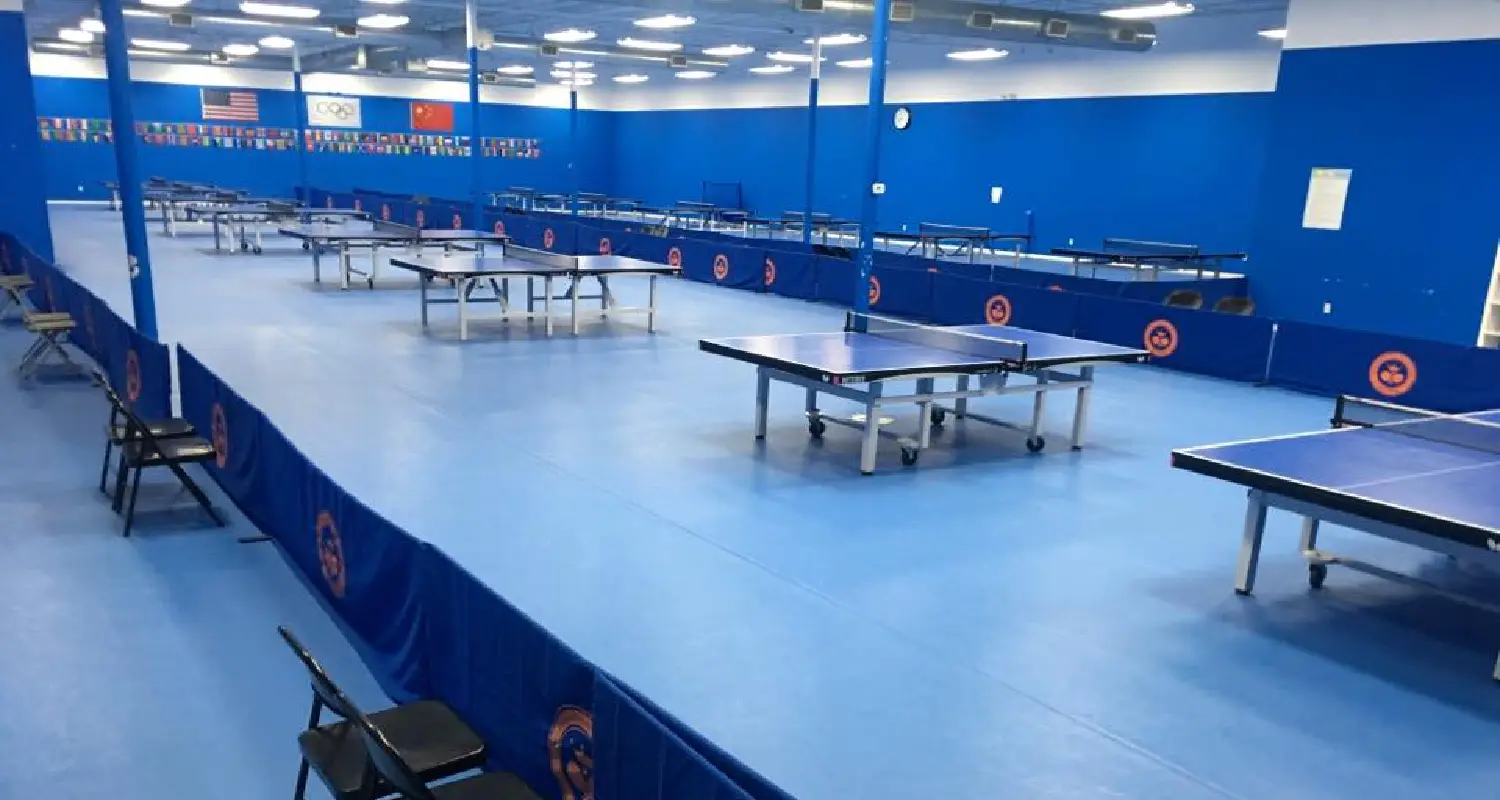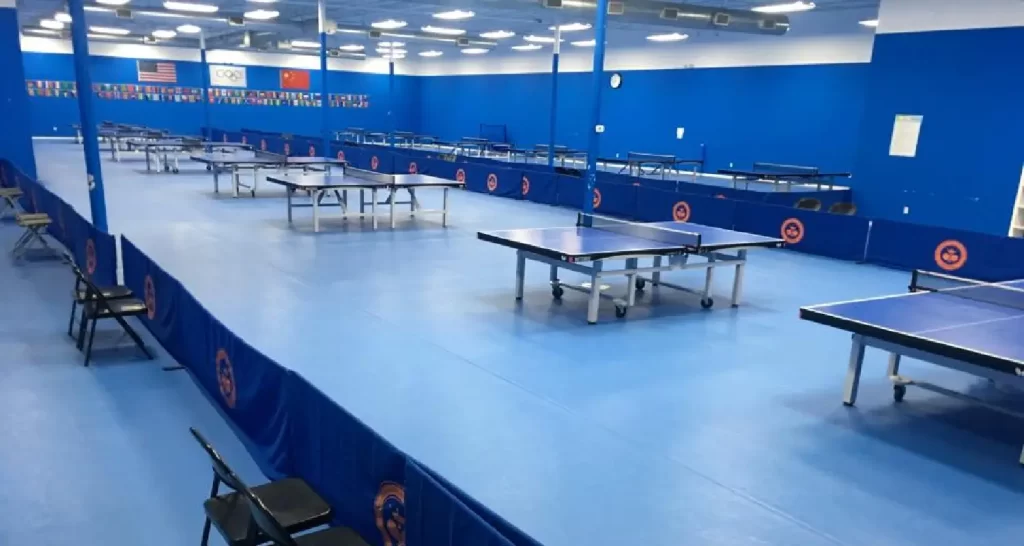 If you are looking for a well-reputed ping pong place, with professional coaches in Houston, then the Houston International Table Tennis Academy (HITTA) would be among our top recommendations.
The club accommodates beginners as well as advanced players and has a coaching team that has trained Olympians and players from the US National Team. The facility is designed according to international standards to give you a tournament-level feel.
With 18 top-notch ping pong tables, the club is built well according to professional standards, with rubber floorings, a gym, lounge, and a ping pong equipment showcase.
There are training programs available too, for example, the Olympic Dreams Youth Training Program and several leagues including the HITTA League I and II.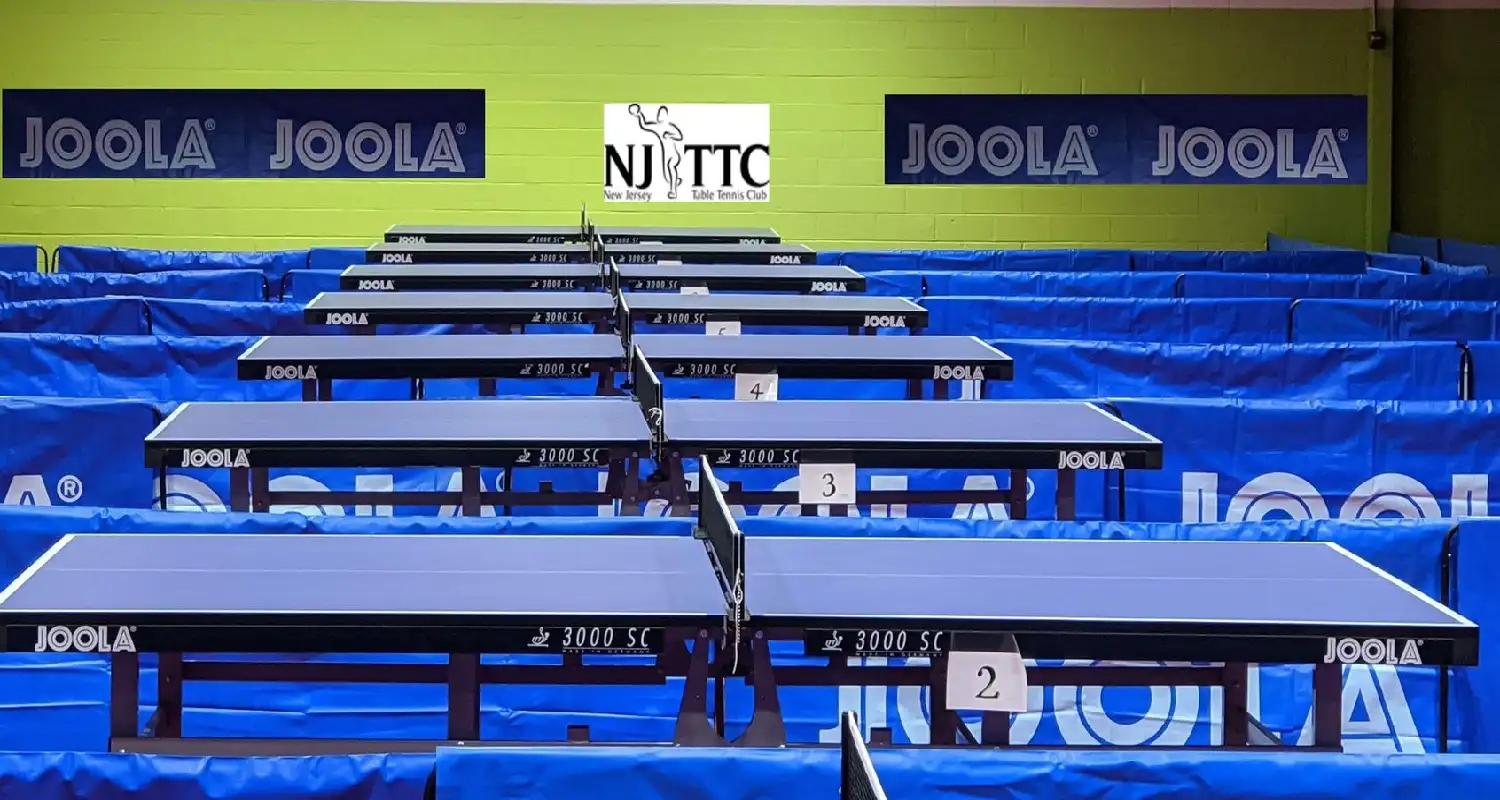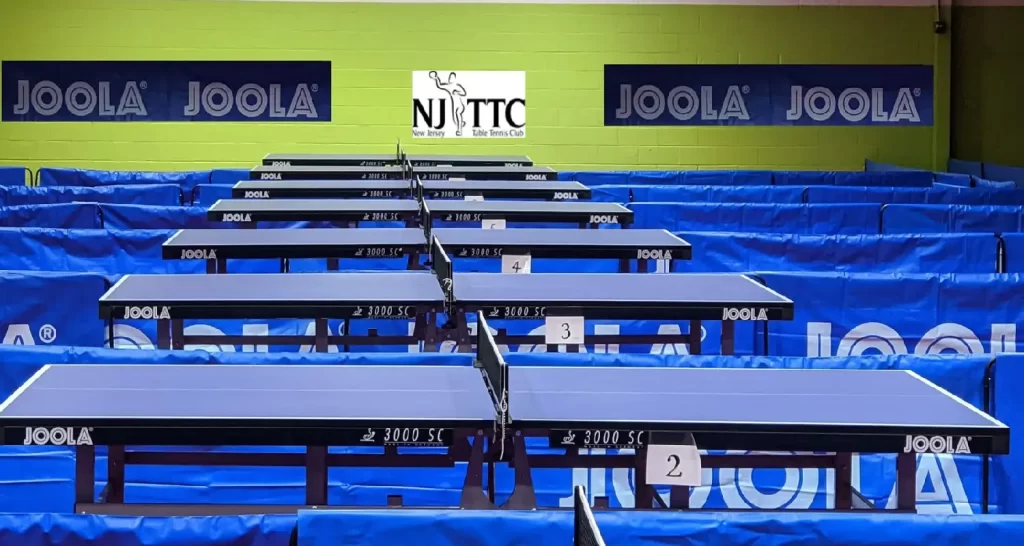 One of the oldest and the best table tennis clubs in the US, New Jersey Table Tennis Club is a USATT-affiliated ping pong club. It is home to Todd Eldredge, the six-time US National Champion, and three-time Olympian.
Several members of US World teams and the Olympics can be found there. This club is strictly for professional players and members with a serious outlook on the game. So, if you are looking for a recreational club, this one is not for you.
The club hosts several leagues including USATT-sanctioned open tournaments each month. You would get superior quality equipment with professional table tennis tables in well-lit courts with rubber flooring. You can also get trained by USATT-Certified coaches there.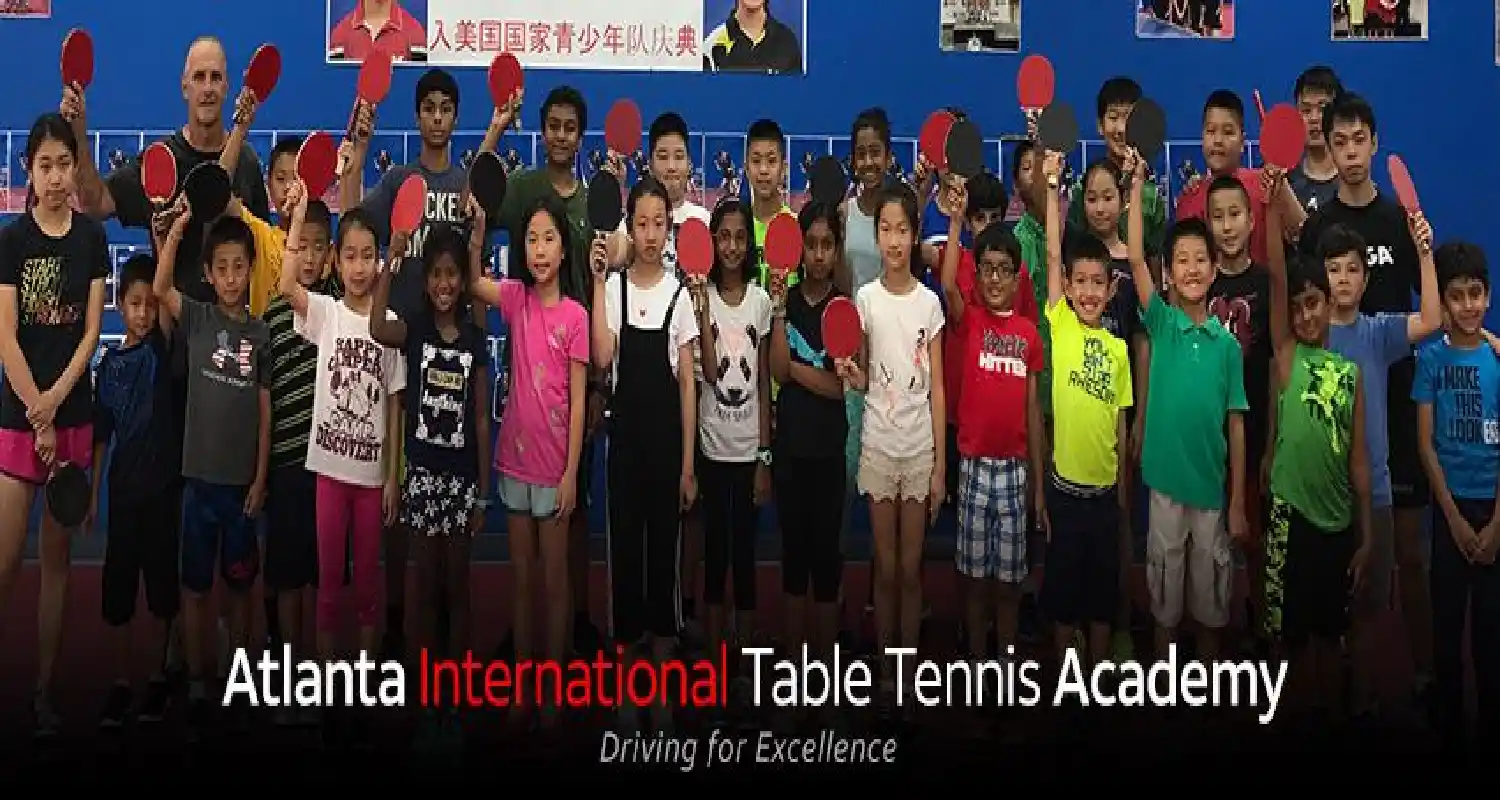 This club caters to both recreational players looking forward to reaping the health benefits of table tennis and professionals that want to refine their craft and increase their rating.
The club has trained several champions and US national team members over the years. You can have access to full-time coaches that include Shigang Yang and Xiaoyuan Zhu.
This club is also sponsored by Butterfly and has table tennis tables and other equipment from the brand. The club is located in the main city and has access to major interstate roads.
The Atlanta Table Tennis Cup and AITTA opening team challenges are hosted by this club, among other leagues and it also hosts summer camp. You can buy all the table tennis equipment and accessories from the Butterfly table tennis pro shop too.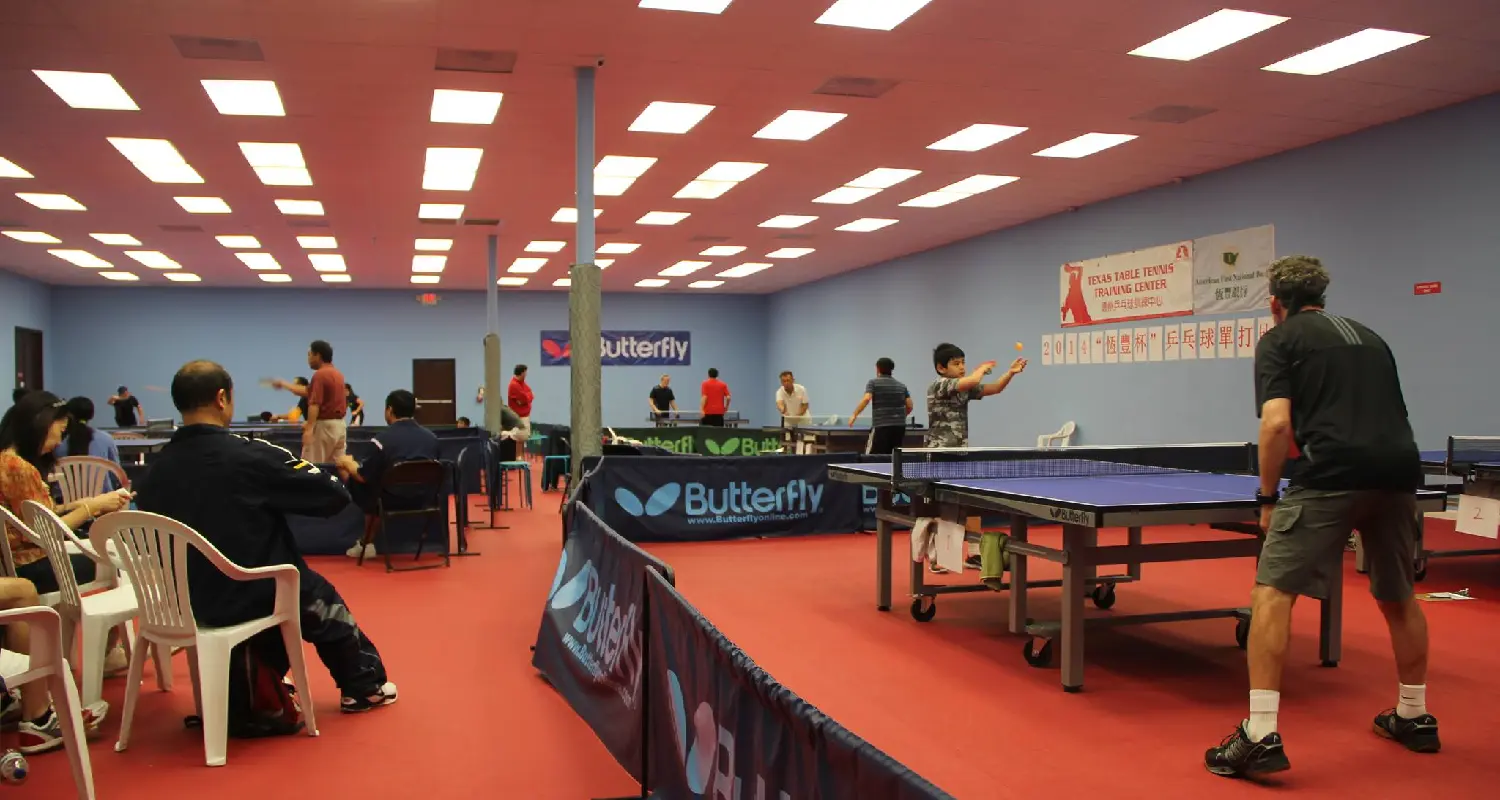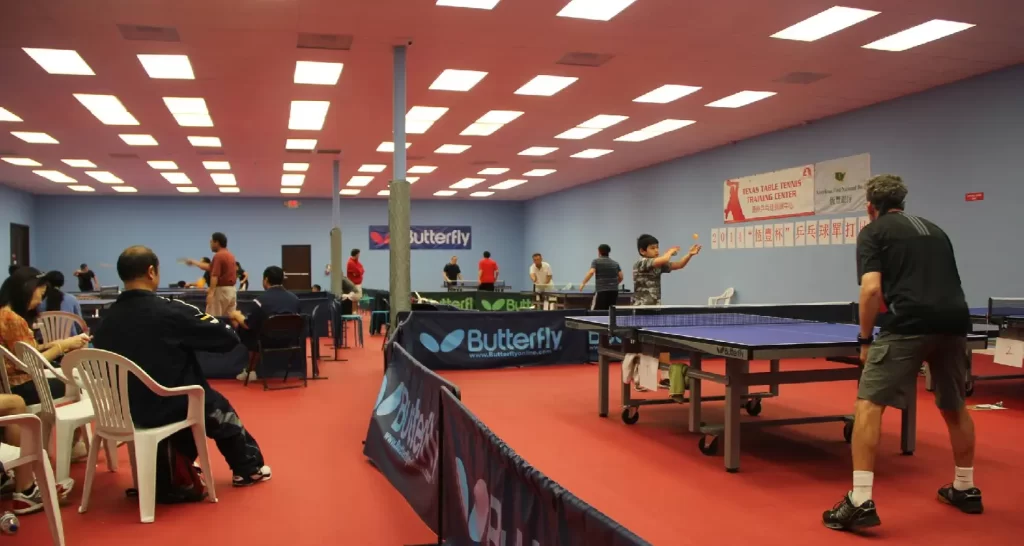 This is among the top and the largest table tennis clubs in Houston with a 5-star rating. Texas Table Tennis Club caters to professional table tennis players mostly and aims to produce the best table tennis players in the country.
The club has a very professional feel, with ITTF-approved LED lights for each table, professional vinyl flooring, and the latest Butterfly tables. The club also has a vending machine and a sitting area for guests or players.
The club has professional coaches who have been former champions, like Jimmy Butler, 4-time US Single Champion. It holds the Butterfly Welcome Summer Tournament and has the Texas Table Tennis Club League. You can go to the website to check other leagues and tournaments.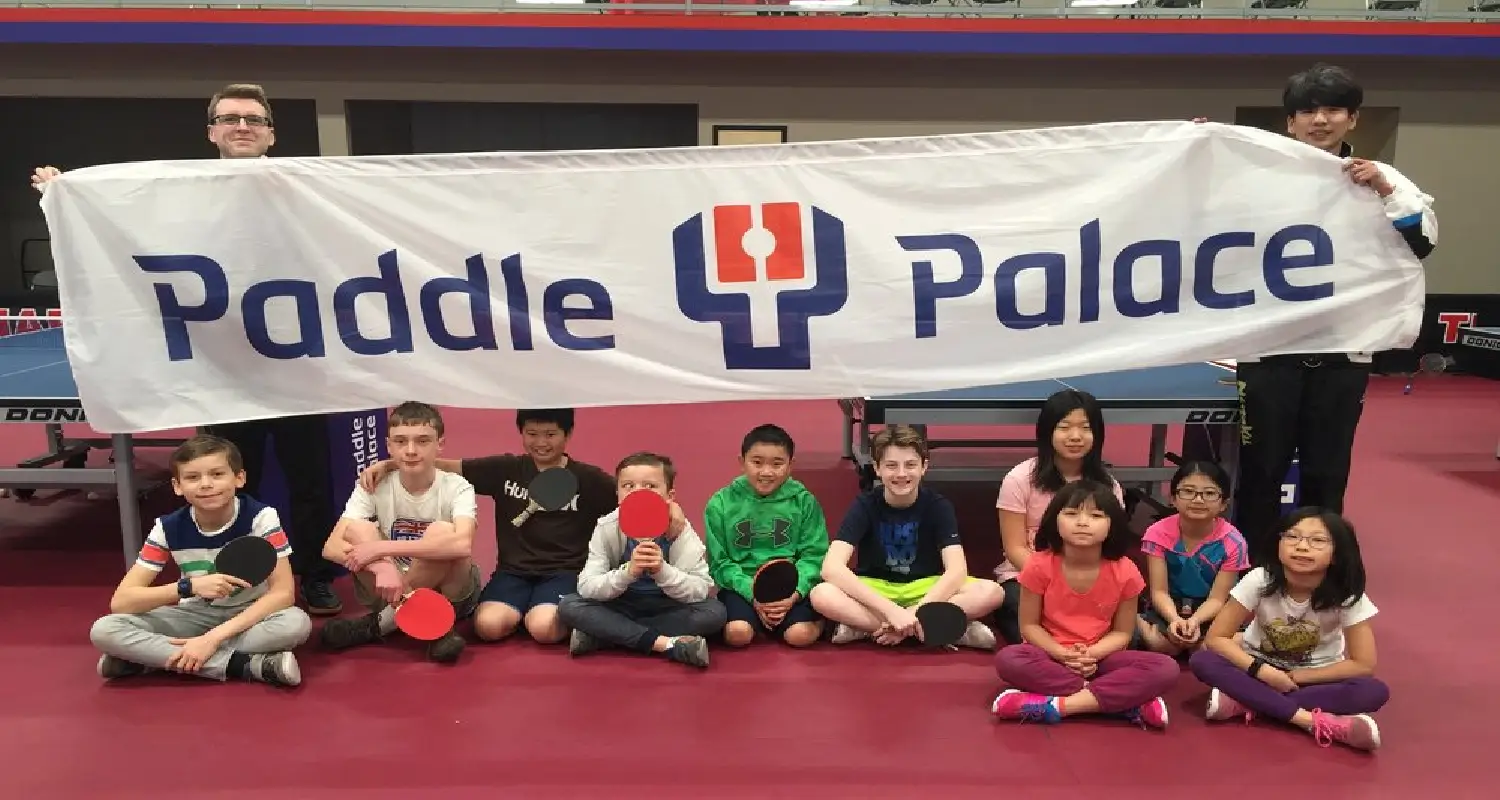 If you want to have an authentic table tennis experience, Paddle Palace would be among our top recommendations. The club doesn't only train players but also has ITTF-certified coaching clinics which help coaches increase their expertise and knowledge of table tennis.
Paddle Palace is also North America's largest supplier of table tennis equipment.
The coaching is conducted by Christian Lillieroos, who is an ITTF Level 3-star coach and has conducted table tennis coaching in 23 countries.
The club holds several tournaments and leagues, including the 2020 Oregon State Championships. Both high-level players and novice ones can have a premium playing experience here.
Still don't know what you are looking for? Or want to look for the best table tennis clubs in other cities/states? Check out our directory of table tennis clubs HERE. This directory has over 150 club listings and you can look for the best table tennis clubs from all around the US.