Xu Xin almost has the status of a legend in the world of table tennis. The 32-year player has so far won more than a dozen World Tour Singles titles and is also the team gold winner of the 2016 Summer Olympics.
He is best known for using a penhold grip which is very rare in the younger generation. He also uses the unique reverse penhold grip which allows him to execute a two-winged attack.
Quick Stats on Xu Xin
Date of Birth: 8th January 1990
Nationality: China
Nicknames: The Cloud Walker and XUperman
Playing Style: Two-winged Looper
Current Ranking: 107
Hand: Left-handed, Penhold Grip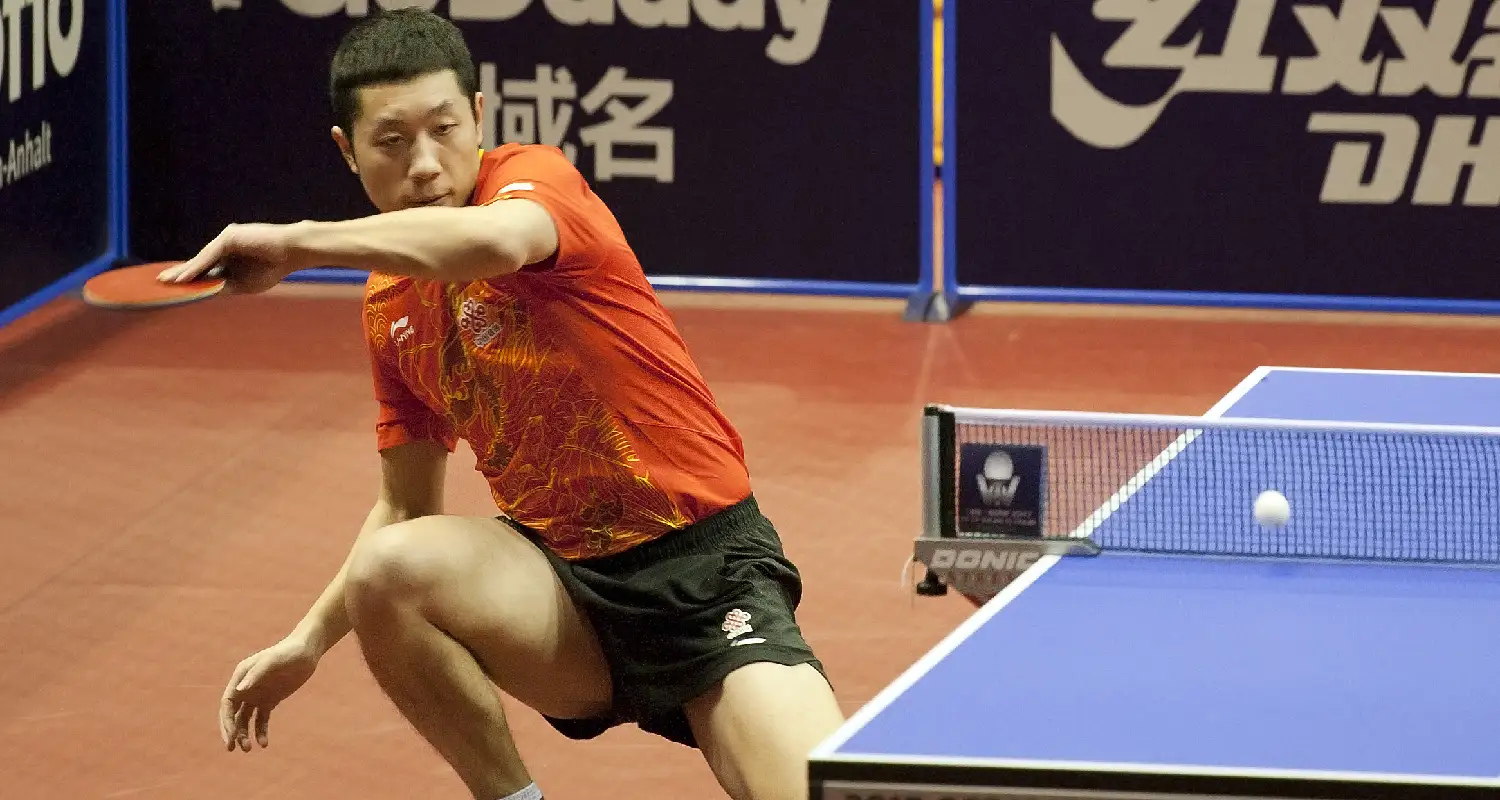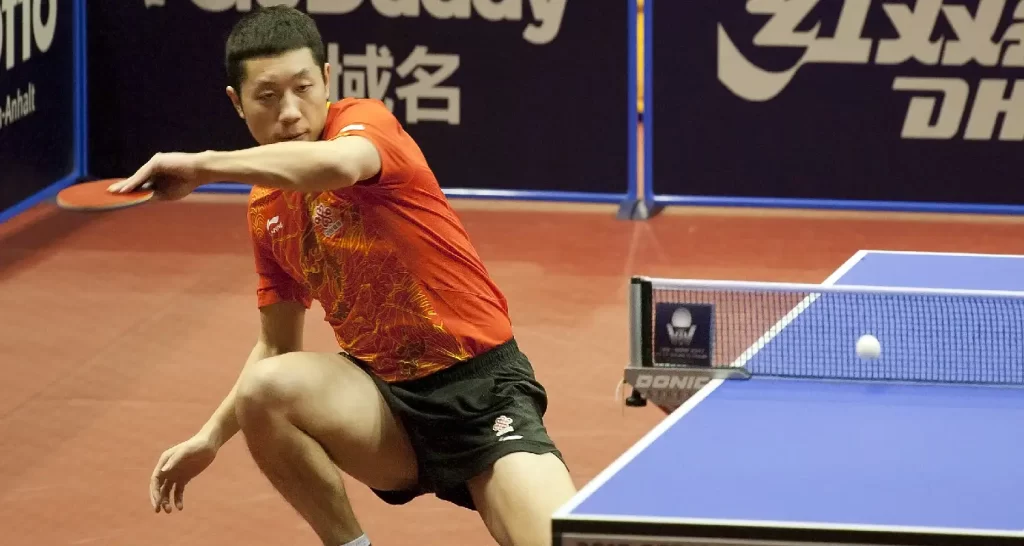 Origin, Background, and Career
Born into a cadre family in Jiangsu Province, Xu Xin started playing table tennis in his primary school. His table tennis coach at the school discovered that he is able to wield the racket in his left hand in a much better way than in his right hand.
His training at school led him to develop a passion for the sport and only a few years later, the table tennis world saw the best-lefthanded player in the sport.
Early Years
Playing at only the age of 11, Xu Xin was the youngest athlete in the Jiangsu provincial team. His table tennis career began when he joined the Shanghai team.
In 2004, just a year after joining the Shanghai team, Xu Xin won the World Junior Table Tennis Challenge singles, team, and doubles titles. In 2006, he joined the national team, along with his future wife Yao Yin. Both the players were also a member of the Shanghai Team.
Rise to No. 1 and Championships
After showing exceptional performance in the 2012 ITTF World Tour Grand Finals, Xu Xin reached the NO. 1 spot in World Rankings in January 2013.
He lost the title in a year to Ma Long but defeated the legend thrice in important matches: In the 2013 ITTF Grand Tour Finals, in the semi-finals of the 2016 Japan Open, and finally in the Korea Open finals the same year. Xu Xin lost the Japan Open final to Fan Zhendong in 2014.
Despite delivering a killer performance in the years 2013 to 2016, Xu Xin couldn't enter the singles tournament in the Rio Summer Olympics 2016 but won the team matches in the same event.
He delivered a slightly disappointing performance in the 2017 ITTF World Tour and in the German open the same year. In 2018, he again rose to power with exceptional performance in the World Cup.
Table Tennis World Cup
Xu Xin has won the table tennis World Cup thrice in team matches. He showed an exceptional performance in the 2018 ITTF World Cup and dropped only one set during the whole tournament. He went on to win the title with his teammates in the year 2010 and 2011 as well.
World Table Tennis Championships
Xu Xin has not won any World Table Tennis championships in singles matches but he is a 10 times World Champion in doubles and team matches. He won his first championship as a team in 2010, second in 2011 in a doubles match, and third in 2012 in team matches.
He also won team matches in 2014, 2016, and 2018 and then more doubles in 2015 and 2017.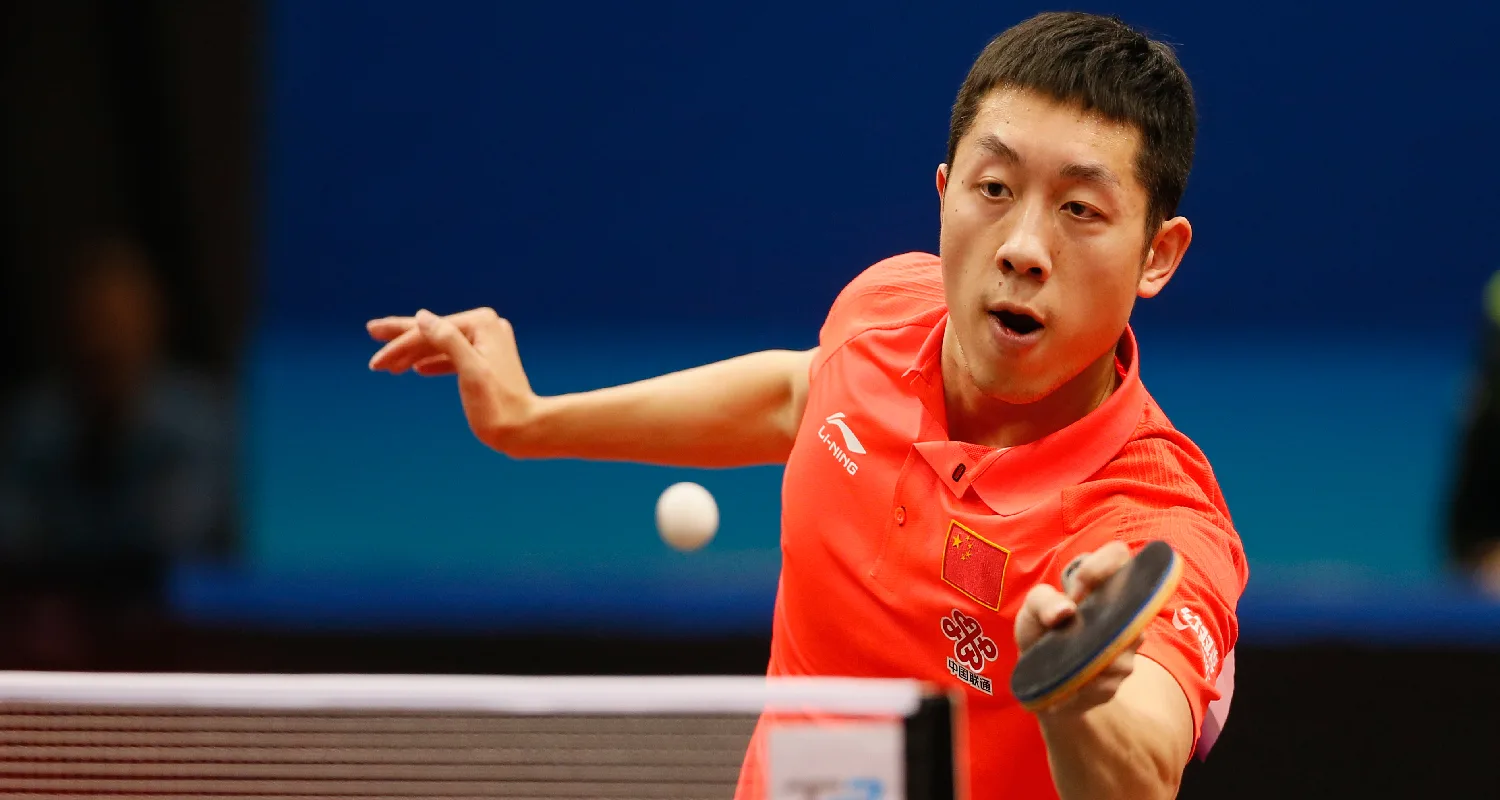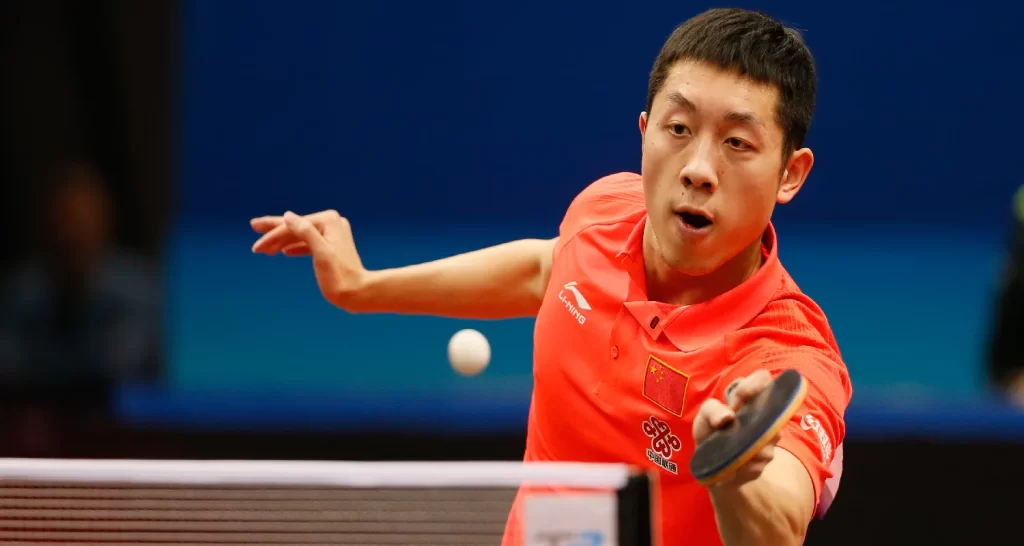 Major Titles
Here is a brief summary of Xu Xin's major accomplishments:
World Tour Grand Finals Winner (twice): 2012 and 2013
Olympic Games Winner in Team Matches (twice): 2016 and 2020
World Cup Winner (7 times): Singles in 2013, Team from 2009 to 2011, 2013, 2015, and 2018
ITTF World Tour Winner (51 times): 18 Singles, 28 Doubles, and 6 Mixed Doubles
Asian Games Winner (4 Times): Singles 2014, Doubles 2010, and Team 2010, 2014
Asian Champion (11 times): 1 Singles, 2 Doubles, 2 Mixed Doubles, 6 team
Xu Xin's Coaching, Personal Life, and Net Worth
Xu Xin is coached by Qin Zhijian who is also a left-handed penholder. He is also a resident of Jiangsu Province. Qin Zhijian is Xu Xin's national team coach and praises him for his unique technical abilities.
Xu Xin is married to Yao Yin, who is a former national table tennis player. They also have a son. Their romance has caught the public eye for a long time. Before getting married, they trained together for years and dated for around 7 years.
Xu Xin proposed to his wife in public at a post-Olympic concert.
People suspect that Yao Yan retired from table tennis at the age of 24 only to help Xu Xin fulfill his passion for table tennis.
This is because of stringent Chinese rules according to which if two contemporary players start dating, they must either relocate abroad, or one of them must leave the sport. Xu Xin's net worth is estimated to be close to 1.3 million USD.
Xu Xin's Playing Style and Equipment
Xu Xin is considered the best penholder in the Chinese National Team. He is known for perfecting the reverse Penhold grip and a two-winged attack. He mostly executes spin-oriented shots.
Apart from his technique, Xu Xin's slender frame and long arms especially assist him in reaching and hitting the balls. Due to his slender frame, he is able to execute a unique forehand loop, which can be lethal.
His two-winged attack coupled with the backhand lob and forehand push is considered to be among the best table tennis technique.
Equipment
Xu Xin is sponsored by STIGA and DHS. He uses the STIGA Offensive NCT Wood Blade. His forehand rubber is DHS Hurricane III National and the backhand rubber is Hurricane 2. He occasionally also uses STIGA Boost TX and Tenergy 05 too.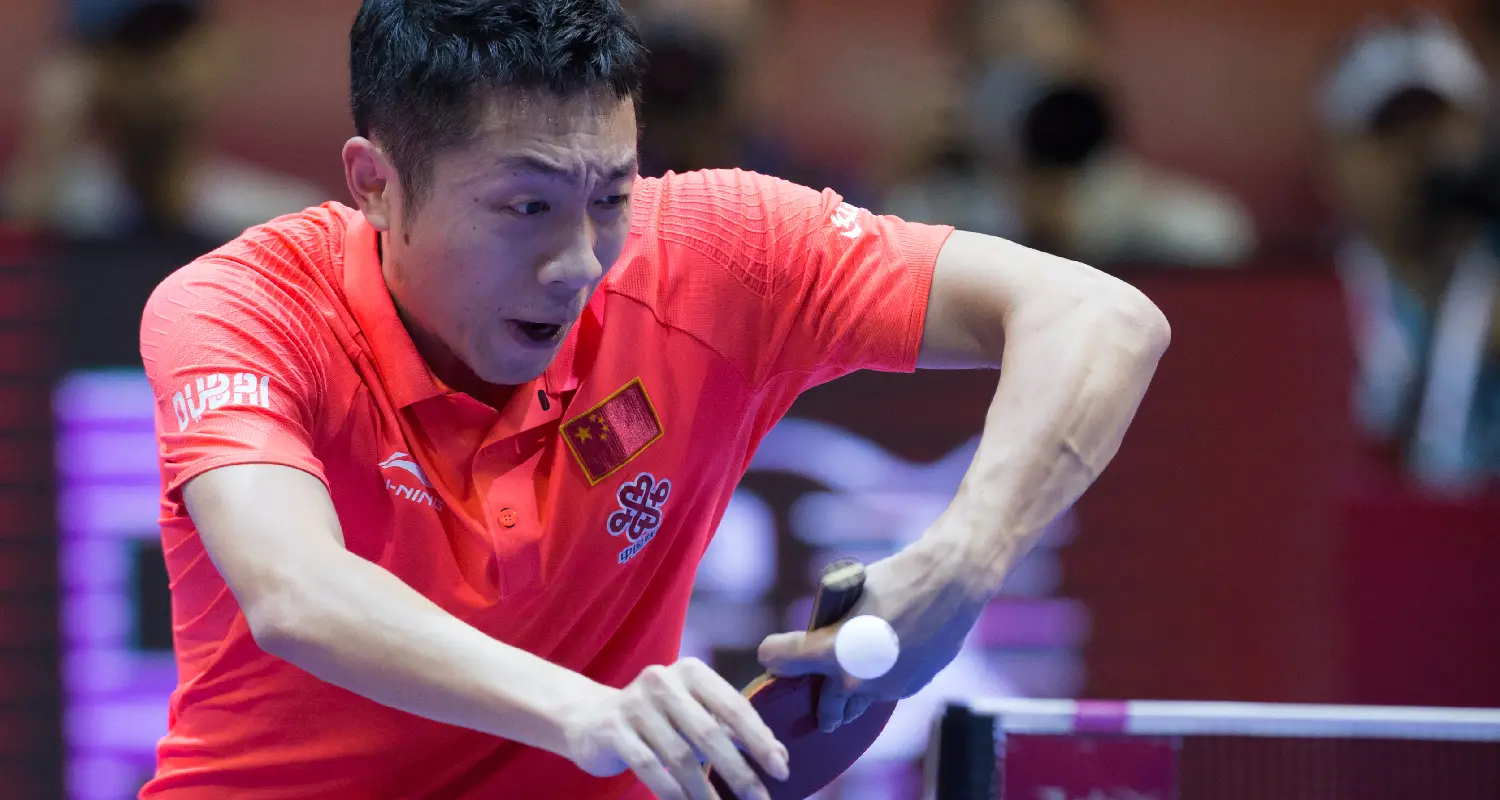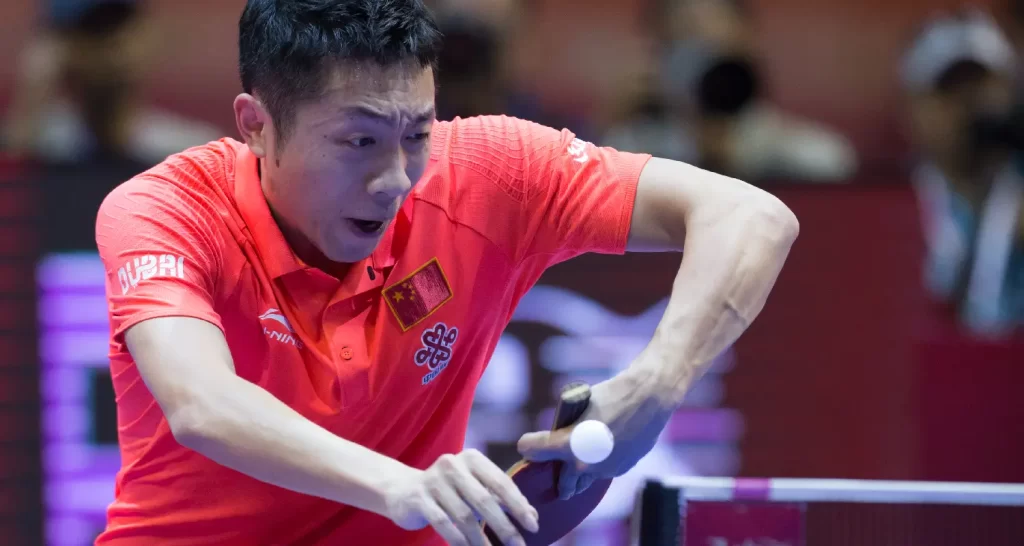 Conclusion
Xu Xin is often dubbed as a showman and a crowd-pleaser due to his playful nature, as he demonstrates a lot of confidence in his technique at the table. He displays bouncy footwork to please the crowd, which is why he is also called the crowd-pleaser.
Although the younger generation, such as Fan Zhendong, is ruling the table tennis world right now, we have hope for Xu Xin, especially now that he has matured as one of the top table tennis players of all time.
The year 2021 didn't bring any major wins for him as he lost the China National Qualification and Chinese Olympic Scrimmage.