Although equal to their male counterparts, female athletes are often undervalued in terms of both money and media recognition. Women in the table tennis world face similar problems.
Recognizing this gap and the lack of well-deserved, equitable recognition of female athletes, we decided to compile information on one of the best table tennis players of all time: Chen Meng.
Her craft is easily comparable to some of the best male table tennis players, as she is a ping pong legend and has achieved several table tennis titles over the years.
Quick Stats on Chen Meng
Date of Birth: 15th January 1994
Nationality: China
Nicknames: Big Dream
Playing Style: Attack
Current ITTF Ranking: 2
Hand: Right-handed
Blade: Stiga CRBONADO 45 with Tenergy 5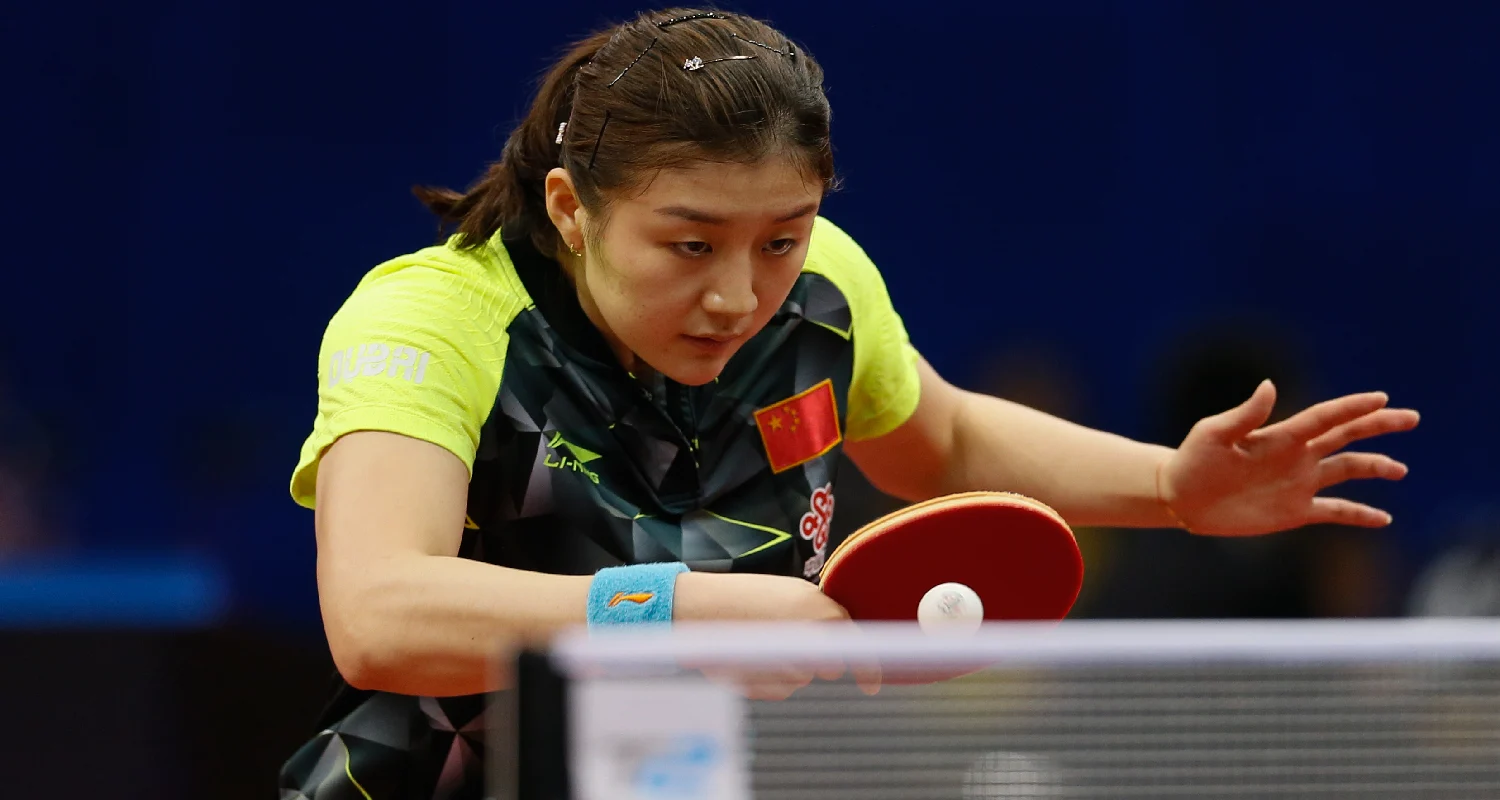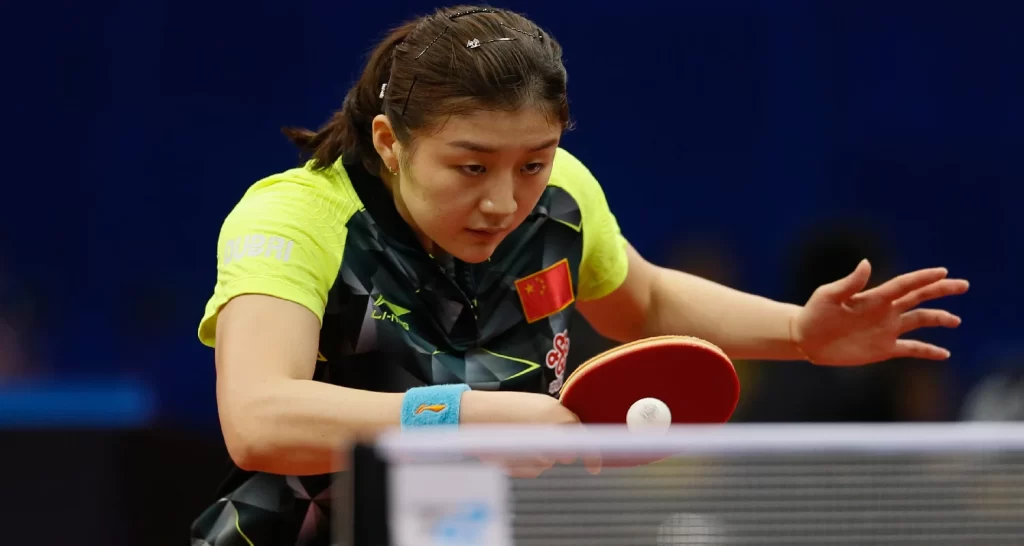 Origin, Background, and Career
Chen Meng has been playing table tennis as a child and joined the Chinese provincial team when she was only 9 years old. She was already a part of the Chinese national team when she was 13.
The Olympian demonstrated outstanding ping pong talent as a child and produced amazing results in the National Seedling Competitions.
Chen Meng's interest in table tennis could be attributed to her mother Pang Min who was a proficient table tennis player. Pang Min has won some championships including second place in the Shandong province, like Chen Meng.
Both the mother-daughter duo were apprentices of the same table tennis coach, Wu Naichan.
Achievements and World Championships
Seeing her talent for table tennis, Chen Meng's parents trained her with Dong Xi. She entered the Shandong Provincial Sports Team in 2004 under Coach Dong's training and won first place the same year.
Meng got international recognition by winning women's single, teams, and doubles at the 2007 Australian Youth Competition. She was finally selected for the national team the same year.
The 28-years-old's first big win came in 2011 when she won the women's singles, doubles team, and mixed doubles in the World Junior Table Tennis Championship.
2020: The Year Chen Meng Swept the Table Tennis
Meng had an extended period of table tennis training during the Covid-19 pandemic due to worldwide ban on competitive table tennis. When games resumed in 2020, she truly made her mark by winning the Table Tennis World Cup, ITTF Pro Tour Finals, and the All-China National Championships.
ITTF also ranked her world no. 1 in 2021 and she held the position for 3 months before coming down to no. 2 in 2022. At this point, the Olympics was the only big title left for her to steal.
2020 Tokyo Olympics
Meng finally fulfilled her 'big dream' in the 2020 Tokyo Summer Olympics (held in 2021). First, she swept the women's singles semi-final, defeating Yu Mengyu 4-0. Then she finally secured gold by defeating Sun Yingsha in a close match.
She also helped China continue its undefeated streak in women's teams at the Summer Olympics.
2021 and Beyond
Meng was selected to represent China at the Tokyo Olympics held in 2021. She demonstrated exceptional talent but lost to Wang Manyu in the finals. Meng was in close contact with table tennis legends Ma Lin and Li Xiaoxia regarding her preparation for the Tokyo Olympics.
She was injured that year but still participated at the China National Games and won fourth place. Before that, she had remarked in a TikTok video that the China National games are harder than the Olympics. She also won the prestigious World Table Tennis Grand Smash in 2022.
Here is a summary of Chen Meng's senior titles
Four times ITTF World Tour Champion from 2017 to 2020
15 times ITTF World Tour Champion
Singles Gold in Summer Olympics 2020
2022 WTT Grand Smash Champion
Silver medalist of women's singles 2019 World Championships
Chen Meng has won several international table titles throughout her career, and it seems that she wouldn't stop anytime soon. With juniors like Sun Yingsha who display an exceptional talent for table tennis, it seems that she would be facing some problems in achieving her big dreams.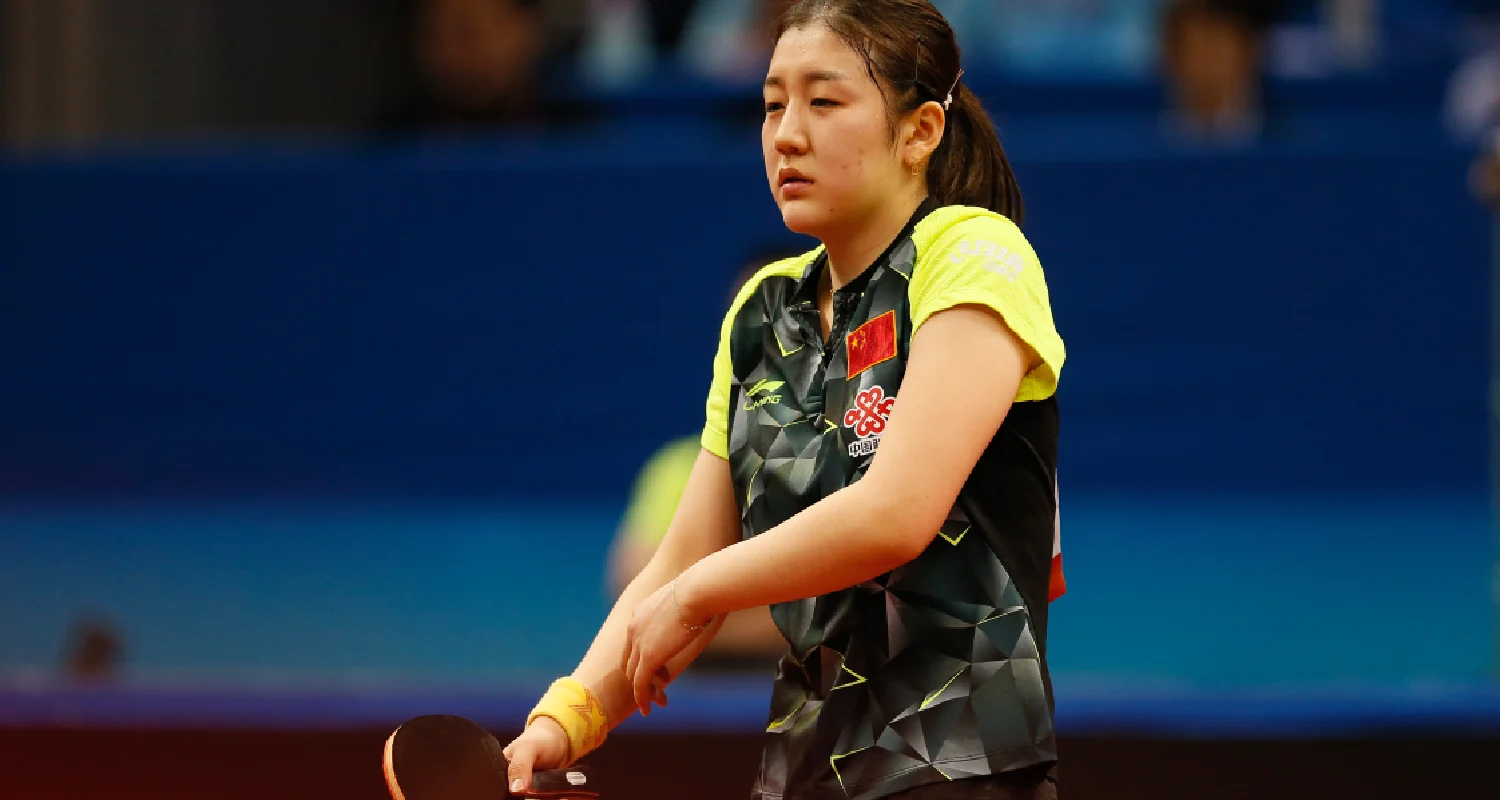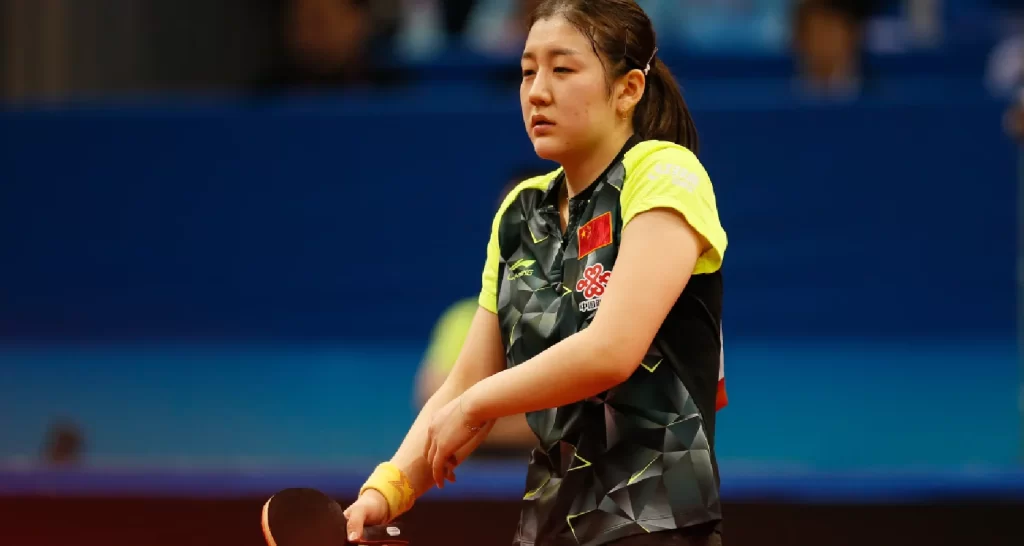 Chen Meng's Arch Nemesis: Sun Yingsha
The current no.1, Sun Yingsha is a 2021 World Cup winner. She lost to Meng in the first leg of the Tokyo Olympics, in the Summer Olympics 2020 finals, and then again at the 2020 table tennis World Cup.
The 21-year-old defeated Chen Meng at the ITTF World Tour Platinum Japan Open. The duo is considered equally strong, but Yingsha has been a roadblock for Chen Meng in important events such as the World Grand Tour Finals.
Playing Style and Equipment
Sponsored by Stiga, Chen Meng uses the Stiga CRBONADO 45 with Tenergy 05 rubber on both sides. She is a right-handed player and primarily uses offensive strikes. The 28-year-old has swift, unpredictable footwork.
Chen Meng's Coaching, Personal Life, and Net Worth
Chen Meng is coached by Dong Xi who has trained her since she won the provincial title at age 9. Her mother was a table tennis player and had trained her at the start. The media has shown no reports of her having a boyfriend and she is not married.
She is related to famous Chinese actor and singer Huang Xiaoming. They are distant cousins as their paternal grandmothers were sisters. In her free time, she plays badminton and enjoys seafood. Meng considers Zhang Jike her table tennis hero.
Chen Meng was in the Forbes 30 under 30, and her net worth is estimated to be around $1.5 million.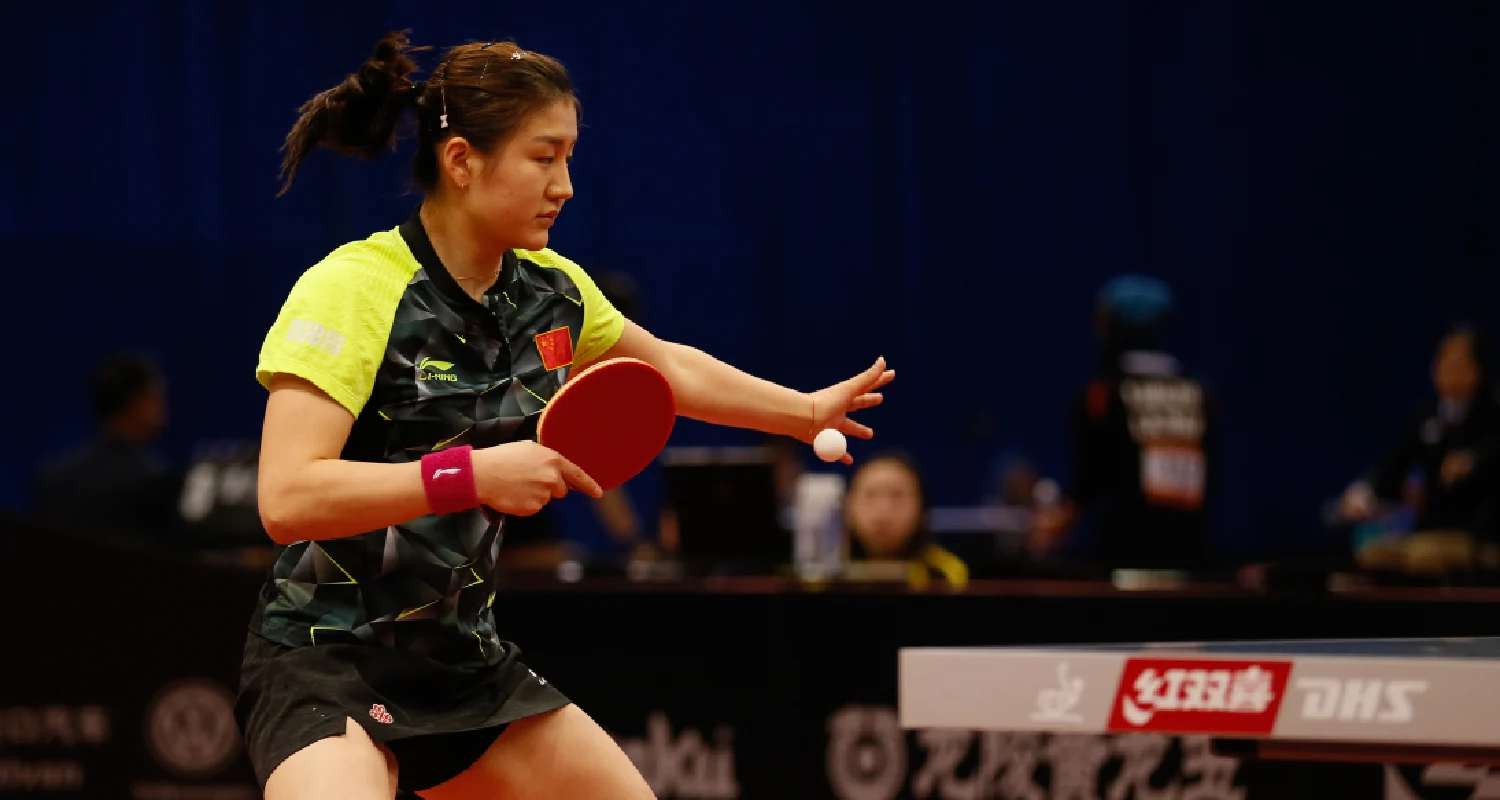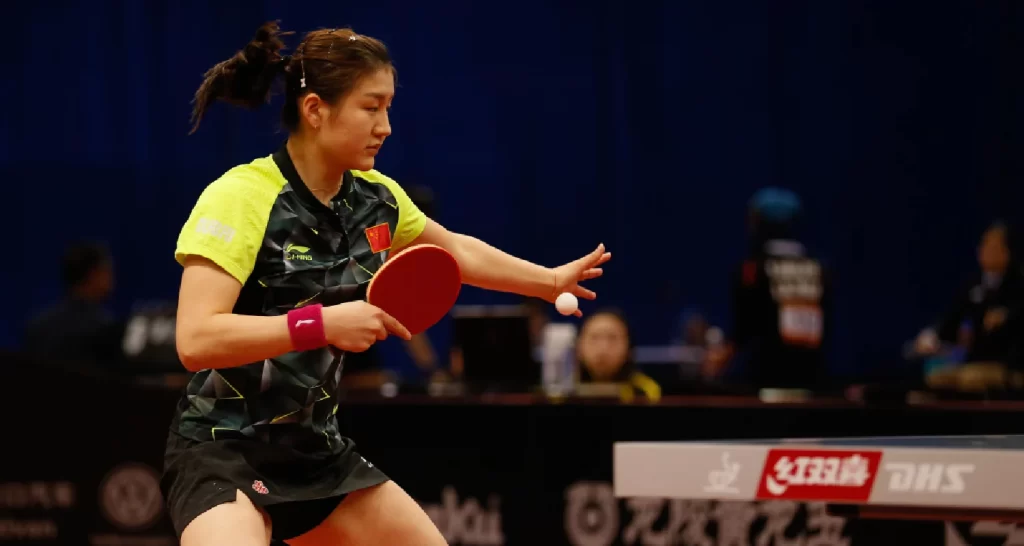 Conclusion
The coming years seem to be Sun Yingsha's era and might result in reducing greater wins for Chen Meng.
Although the player has won the prestigious Olympic Gold, we never know what the future holds for her, as her father remarked in an interview that nothing can stop Meng when she makes up her mind about it.
It's still not late to recognize female athletes and celebrate their craft the same way we value their male counterparts. Female athletes possess a similar level of talent and must not be deprived of well-deserved recognition.