Ma Long is undoubtedly the most famous and celebrated table tennis player of all time. There are many reasons for his popularity. Not only is he a five-times Olympics gold medalist, but he is also the reigning Olympic singles champion.
He is also the first male player in the history of table tennis to accomplish a Double Grand Slam. Ma Long remained number 1 for 64 months in total, the longest any male table tennis player has ever been ranked number 1.
Quick Stats on Ma Long
Date of Birth: 20th October 1988
Nationality: China
Nicknames: The Dictator and The Dragon
Playing Style: Offensive
Current Ranking: 2
Playing Style: Offensive, Shakehand grip
Hand: Right-handed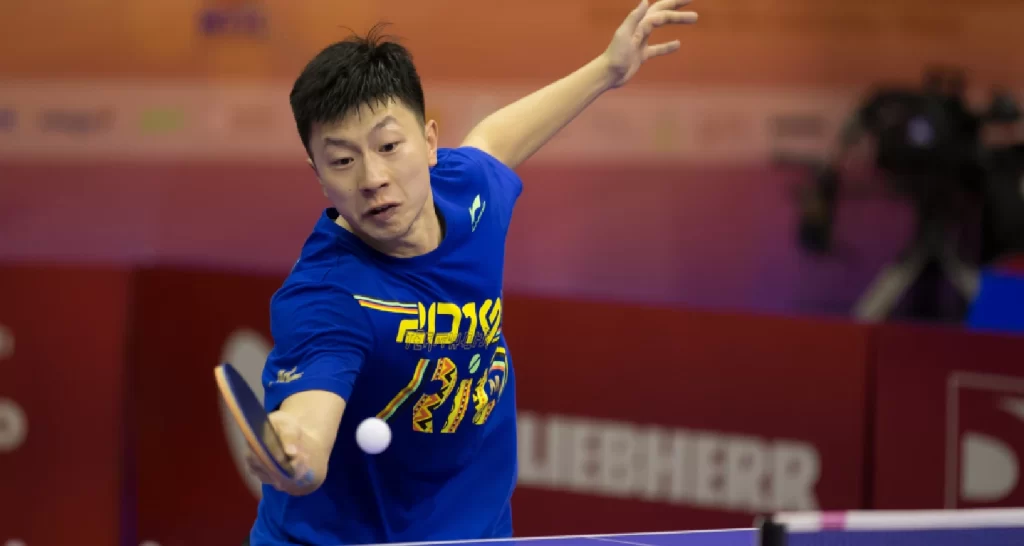 Origin, Background, and Career
Ma Long was born on October 20, 1988, in the Northeastern city of China, Anshan. The 33 year-old player has been playing table tennis since the age of 5 and bagged the title of the Youngest World Champion when he was 17 years old at Bremen World Championship in 2006.
Early Years
Ma Long showed mastery over table tennis at a young age, even though he was pushed into the sport by his parents. He developed a true reverence for the sport by the age of 9 or so.
Ma Long's success started at a young age when the world saw his craft at the 2003 Asian Junior Championships and the 2004 World Junior Championships where he bagged 6 gold and 5 silver medals.
He also claimed gold in the World Tour Grand Final in Hong Kong, a title that he went on to win 7 times in his life. He played in his first World Cup in 2009, which he lost to the Russian legend Vladimir Samsonov.
Ma Long had established himself as world number 1 by 2010, which he held for one year, by winning significant competitions like the 2010 Guangzhou Asian Games, the 2010 Dubai World Cup, and the 2010 Moscow World Championship (team).
Ma Long's Arch Nemesis
Ma Long might have risen to fame earlier in this career, had he not lost repeatedly to Wang Hao. Wang is considered to be among the best table tennis players ever lived and is 5 years older than Ma Long.
Among the first twenty matches that they played, Ma Long won only 5. In the semi-finals of three world championships, held between 2009 and 2013, Ma Long lost 3 matches to Wang Hao.
Ma Long's Career Takes a Flight
Ma rolled up his sleeves after being defeated by Wang Hao in 2013. He won China open by defeating Wang in the semifinals, at two locations. He also won the Asian Championship a third time in 2013 and the China National Games.
From the years 2013 to 2016, Ma won a total of 6 gold medals at World Championships and World Cups. He also won the Kuwait Open and the German Open in 2015 but consolidated his position by winning the WTTC in 2015.
Winning the 2016 Olympics in Rio added another feather to his cap when he became the 5th male player to have achieved a grand slam.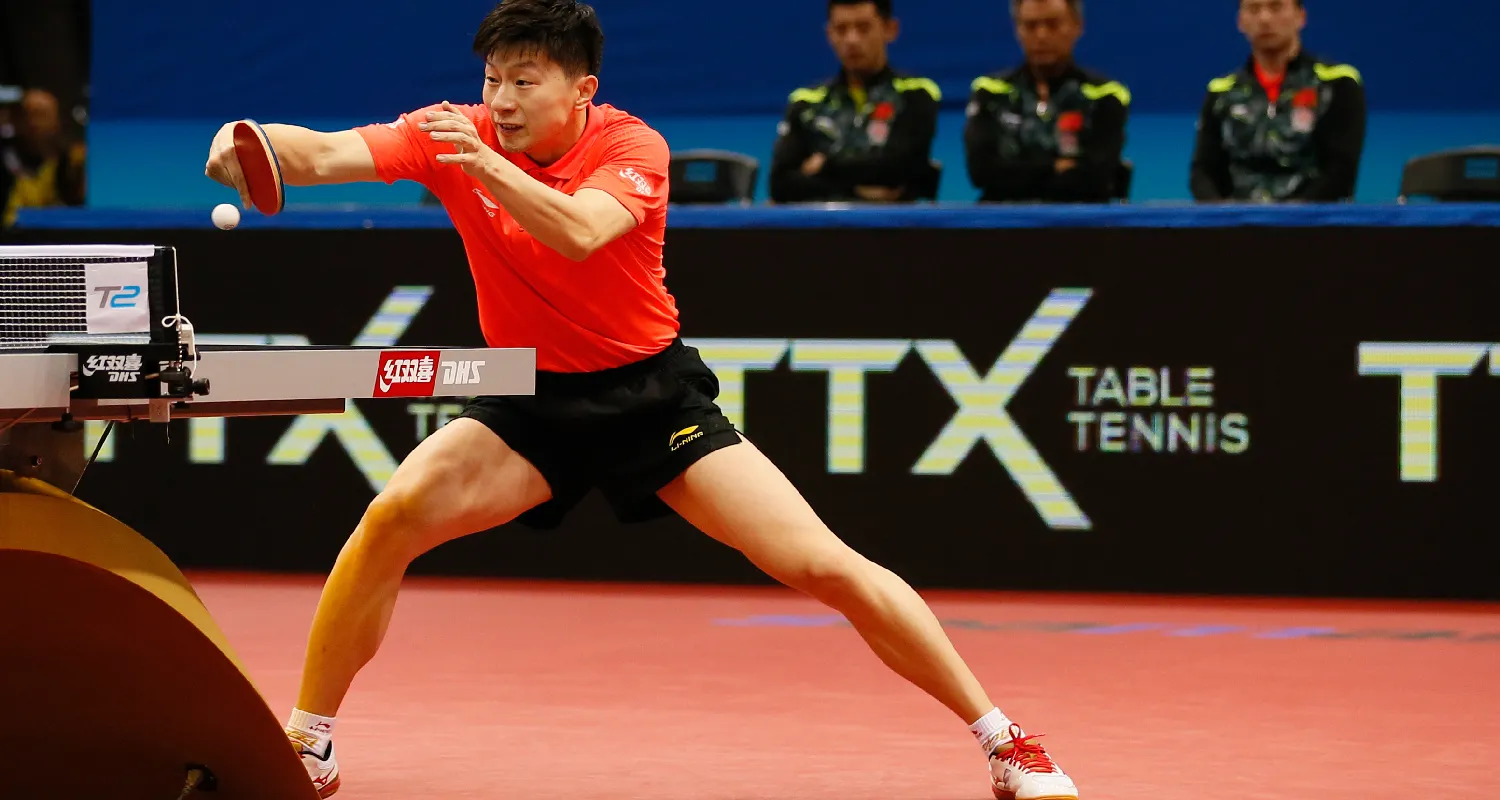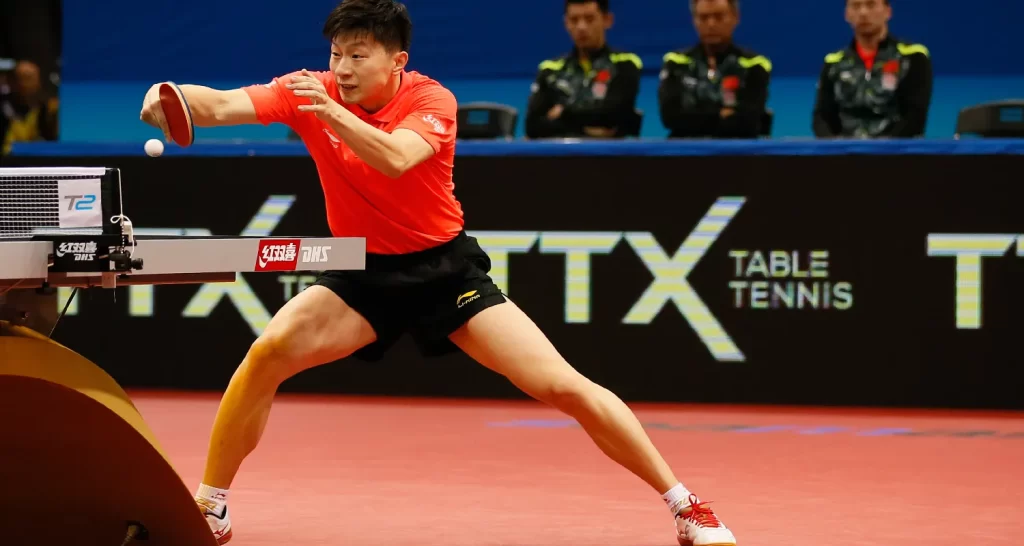 Ma Long's Coaching, Personal Life, and Net Worth
In his early days, Ma Long thrived under the apprenticeship of former national team coach, Ma Kai Xuan. However, his athletic career truly flourished under the coaching and mentorship of Qin Zhijain, who was a former male international table tennis player in China.
Zhijain has trained Ma Long since 2016 and coached him to achieve the Grand Slam. He is said to have stuck with Ma Long even during his difficult days and continued to encourage him.
Personal Life
Ma Long Largely keeps his life personal and doesn't relish the media spotlight much. He is married to his girlfriend Xia Xia Lu and has a son named Sina Weibo, who was born in 2017.
He also shared a close bond with Zhang Jike, whom he considers his best teammate. He is also close to Liu Shiwen, another of his teammate, and was seen crying when she won the 2019 World Championships.
Ma Long's Net Worth
The Chinese table tennis player's net worth is estimated to be a whopping $20 million. This is due to him being the top performer in the world and his countless winning titles. As some tournaments may have a hefty reward for winners, his several victories might also contribute to his net worth.
Ma Long's Playing Style and Equipment
Ma Long uses the shakehand grip and is known for his killer forehand. He is notorious for his offensive style with a lot of topspin looping. In recent years, he has also refined his backhand, which proved to be equally offensive.
These techniques prove to be deadly for the opponent, especially due to his aggressive serve. He is also known to have perfected the 'close-range third ball play'. Ma Long also has a mastery over the chop block and is famous for his strategic moves.
Equipment: What Paddle Does Ma Long Use?
Ma Long currently uses the popular DHS Hurricane Long 5 table tennis blade with National Blue Sponge on his forehand and Hurricane 3 NEO on his backhand. The DHS series is considered the champion's weapon and these blades are used by many top table tennis players.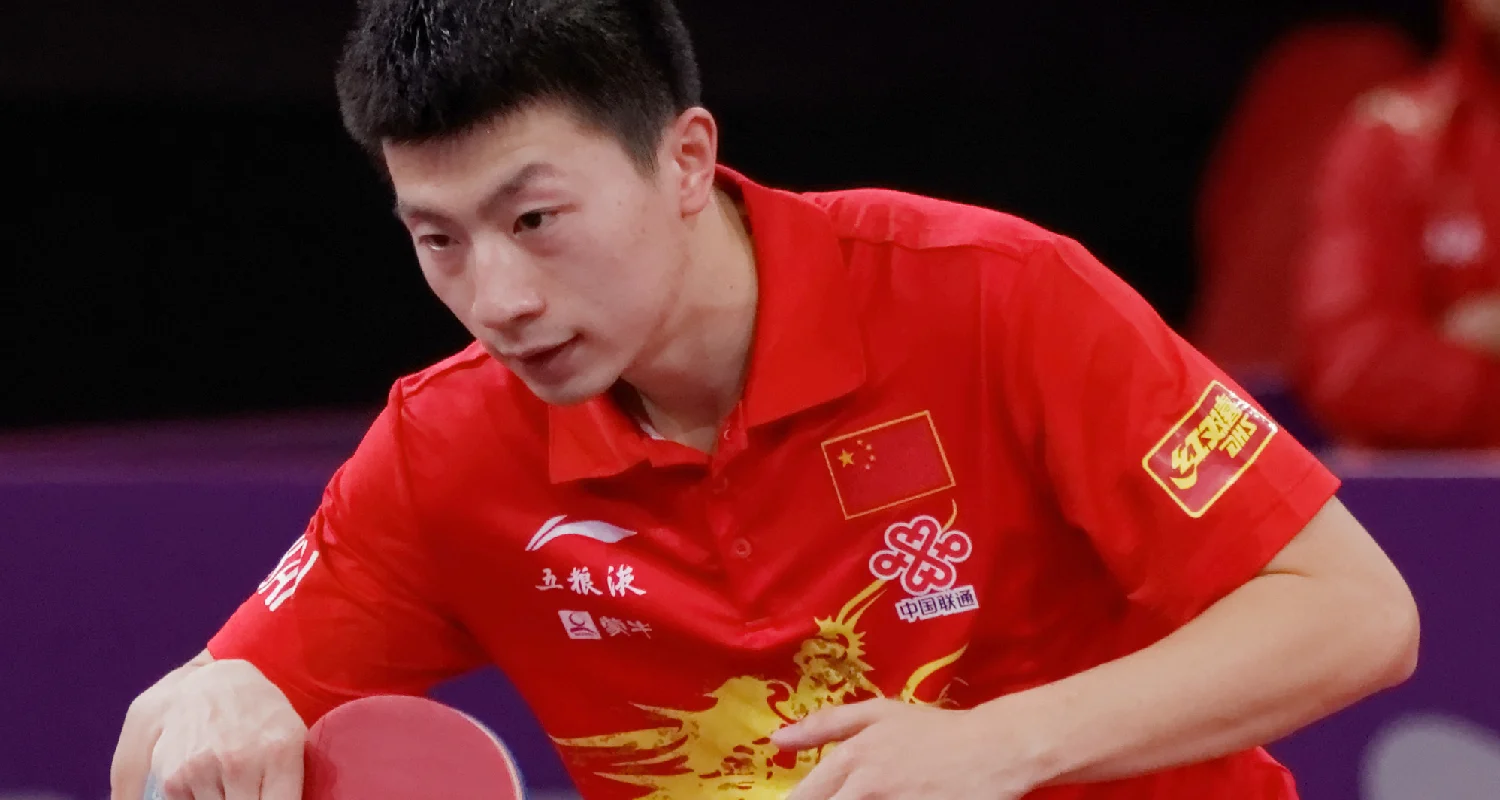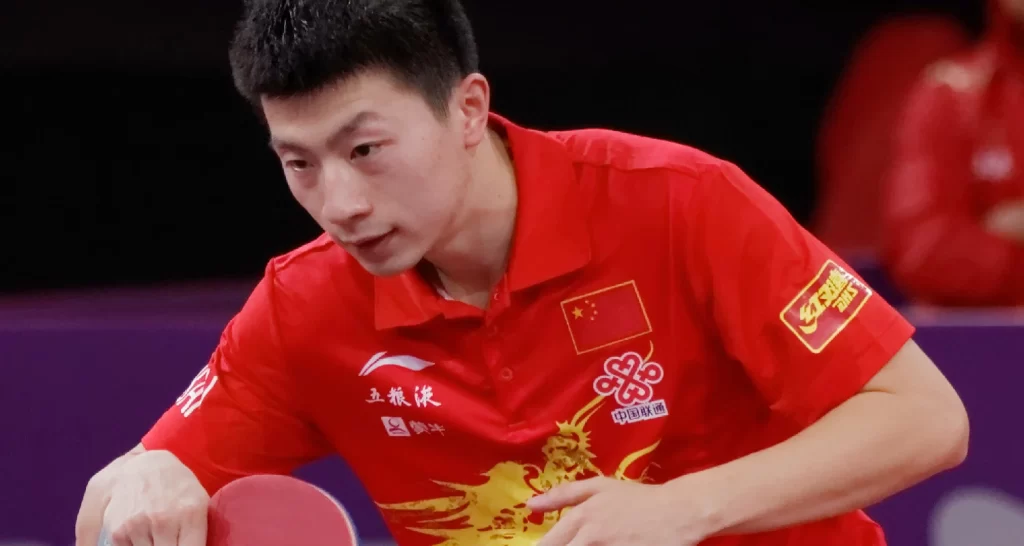 Medals, Playing and Legacy
The 33 year-old has five Olympic gold medals and is the greatest of all time (GOAT). While several players of his age have retired in the past, Ma Long doesn't seem to leave the game anytime soon. He has suffered injuries and his rank has fluctuated in the last two years.
He defended his Olympic Singles title in 2020, defeating Fan Zhendong despite his knee surgery that took place in 2019. He also shaved his head post-surgery, symbolically beginning a new chapter.
Ma Long has remained comparatively inactive in recent years. Even though he announced in 2018 that he would play for 1 or 2 years only, he is still at the table.
This might be because of his countrymen's passion for the legend, who might be pushing him to limits. Who knows we might get to see Ma Long play for years to come!
FAQ
How old is ma long?
Ma Long is currently 33 years old.
How much is Ma Long worth?
Ma Long is estimated to be worth over $20 million including his winnings and sponsorships.
When did ma long start playing tennis?
Ma Long started playing table tennis in 1993, when he was just 5-years old.
How many gold medals does ma long have?
In total, Ma Long currently has 5 Olympic Gold medals.