MAPOL ping pong balls are one of the best budget options around. They are ideal for practice and training, and we suggest buying them if you are interested in improving your gameplay.
Affordable, decent, and surprisingly good, especially for amateurs and even for players that are looking for a cheap route into good quality balls.
MAPOL 50 Balls Specifications
Our Rating: 3.9/5
Play Ratings
Roundness: 7.0 (mostly round)
Speed: 7.9 (plays out well)
Consistency: 7.0 (consistent bounce)
Hardness: 7.5 (medium hard)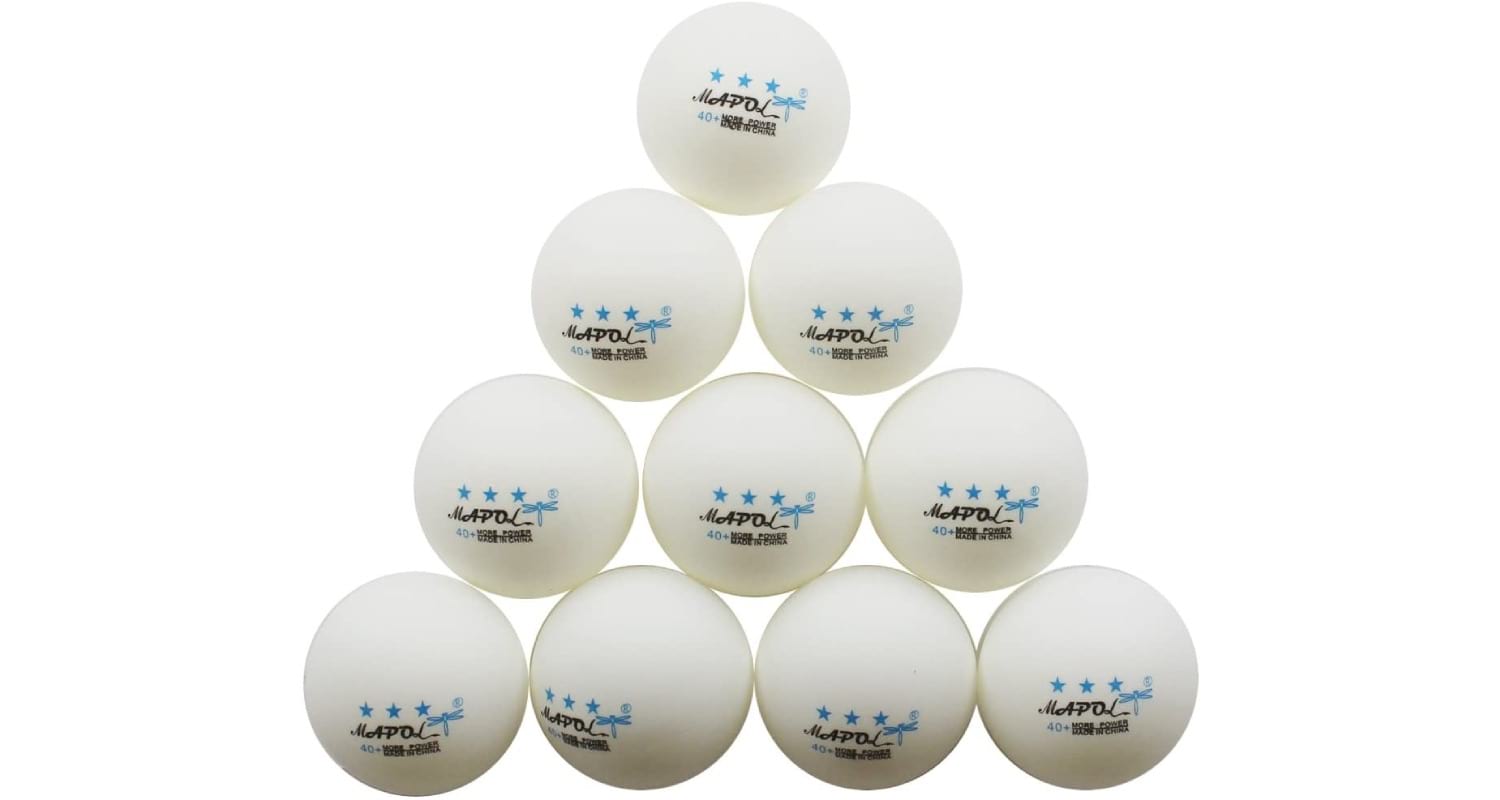 What to Expect
The MAPOL 50 has several amazing features, that we are set to explore in this review. We love it for its affordability, in addition to, even bounce and durability.
Money Back Guarantee
MAPOL 50 comes with a money-back guarantee. MAPOL looks after their clients and for that matter, they offer you the chance to get your full money back within 30 days. This shows MAPOL is certain about what they have produced and they are willing to bet that the consumers will agree with their perception about the balls.
Fantastic Bounce
The balls may not be approved by the ITTF, but they have a very consistent bounce. MAPOL table tennis ball's bounce is superb and it is bringing a new experience to the world of ping pong and training. The trajectory of the ball is predictable and it allows for better gameplay, as well.
MAPOL – Quality Manufacturer
MAPOL is a sign of a quality manufacturer. This is what sets it apart from other training balls, as you know, your investment is bringing you a quality set of balls that will be up to your standard and help improve your game. They are also one of the few balls that are certified for training, only, so we suggest buying them in bulk.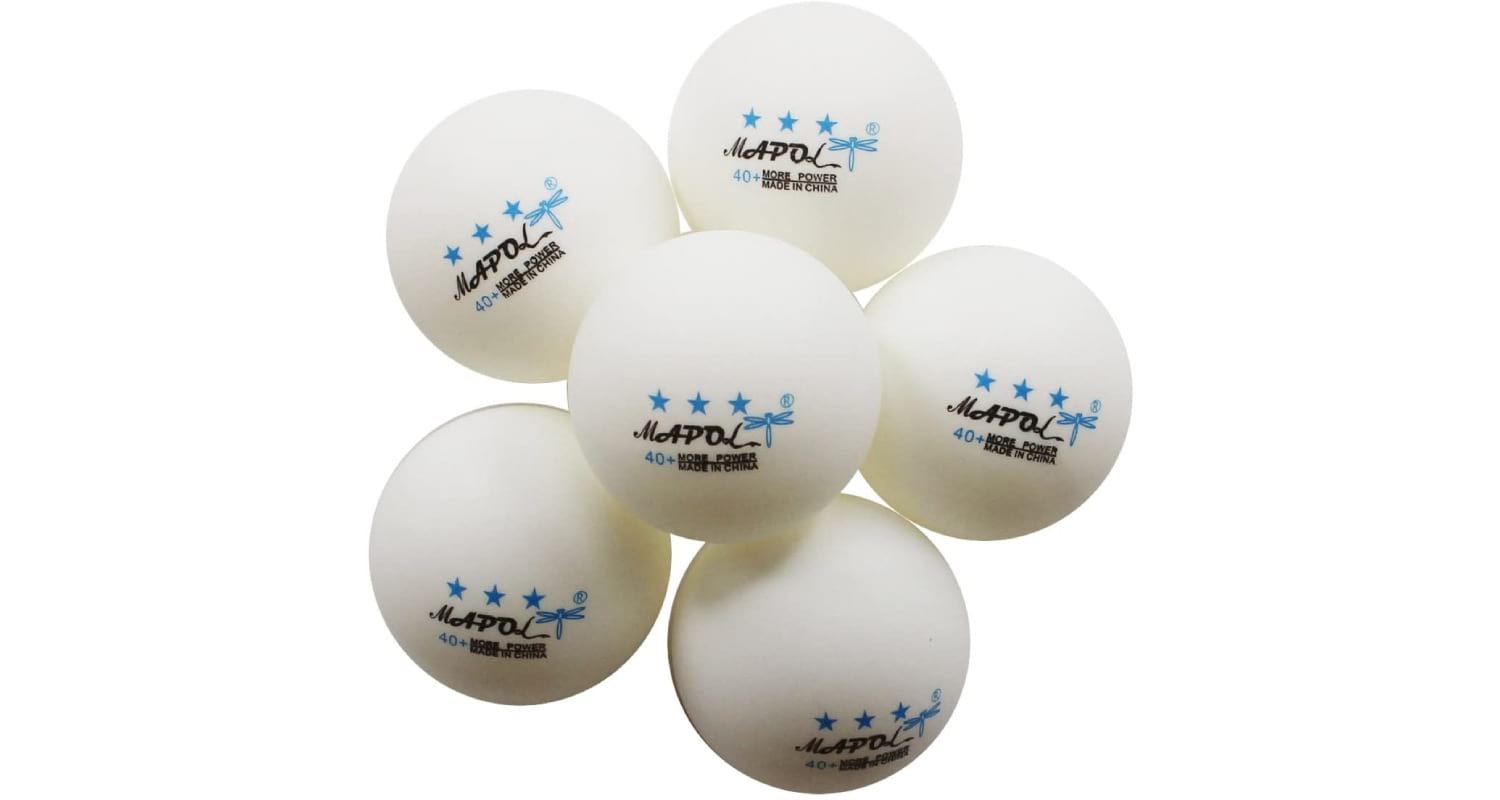 Pros
Advanced Training Balls
MAPOL 50 are certified training balls, and most pros use them too during their training sessions. This makes them a practical option, and one that can be achieved by everyone because these are also affordable.
Robot-Friendly
MAPOL table tennis balls are certified for being training balls because they can also be used in robots that are trained for improving your game. This means there is an extra incentive in buying these balls because you can even use them with your robot. Either way, these are perfect for training, even if you do not have a robot for training.
Affordable
MAPOL ping pong balls are an affordable option, in addition to being so good at training. You can buy 50 of these balls for around $10, what a steal! They come in bulk similar to the XuShaoFa 40+ balls.
We genuinely love how much of a practical option these balls are, and this makes them an option for almost everyone who likes to play ping pong.
For the value of money, these have to rank the highest, because, despite the fact, that the MAPOL 50 is a training ball, it comes with a lot of quality, which is rare to find in such an affordable set of ping pong balls.
Very Light Yet Durable
MAPOL ping pong balls are surprisingly light. This does not mean, however, that they are bad or perform poorly. The MAPOL 50 are durable, even with their lightweight, and can remain an important option.
Similarly, on the other hand, the ping pong balls being lightweight means that you can get adjusted to that weight and practice all kinds of trick shots.
Cons
Not Perfectly Round
When compared to the likes of other ITTF approved balls, we find that the roundness is a problem for MAPOL 50. Not all the balls are perfectly round, and this, slightly, an egg-shaped form of the ball can be a huge problem for professionals, in particular. For amateurs, it is hardly noticeable, but if you want to improve your game, you should mix these balls with some professional balls to take your game to the next level.
Not Approved by ITTF
MAPOL 50 are only suitable for training, and they do not have the stamp of approval of ITTF or any other federation, around the world. This means that the MAPOL 50 is not up to the official standards, and that can be a bit of a limitation in the quality.
Not Accompanied by a Container
The MAPOL 50 comes in a non-reusable plastic bag, that is pretty much useless once you take out the balls. This means that you will have to buy a box to keep them, as they can be bought only in large quantities of 50 balls minimum.
Dusty
Some customers have complained about the MAPOL 30-star balls having dust on them. We did our research and found out that the manufacturing of these balls leaves a bit of dust on the surface. So, we will suggest cleaning the balls before you play with them, as there is a good chance your paddle and the table might get affected by the debris.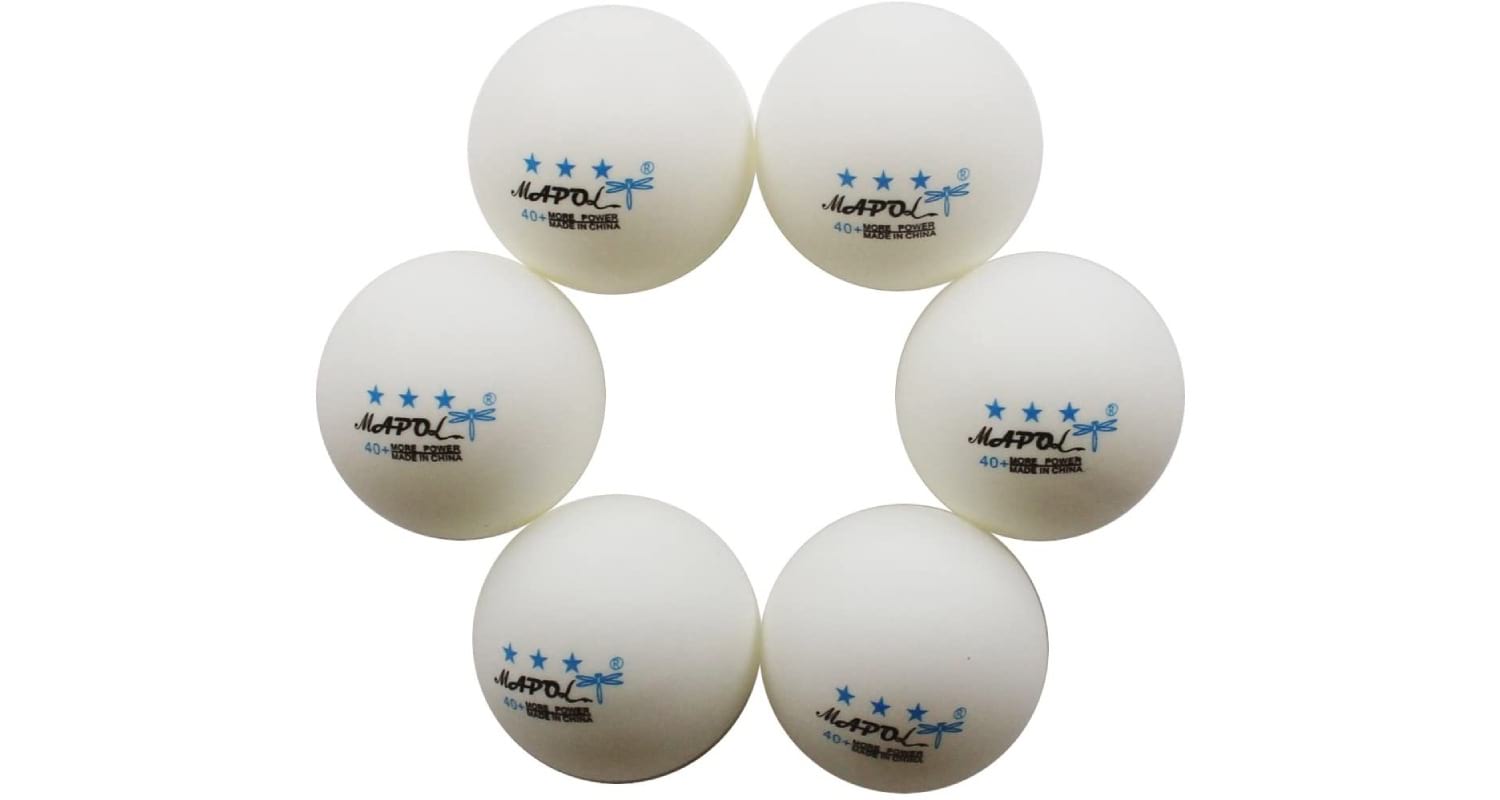 Our Rating: 3.9/5
The MAPOL 50 is a great value for money. They have a surprisingly solid bounce, it is not as consistent as the premium 3-star balls, but it is still good enough, considering their price. We love the fact that these are one of the few approved training balls, and they are robot-friendly, as well.
There are some concerns over storage of the MAPOL 50 3-star, as they come in a bulk of 50 balls, and some questions over their shape. However, that is expected considering the balls are so affordable!
Conclusion
At the end of the day, it depends on what level of table tennis you play. If you are a professional and have serious aspirations in table tennis, then we will not advise buying the MAPOL 50.
However, for amateurs and young players, the MAPOL offers a lovely option.
So, there you go.
Now you know pretty much everything that you needed to make an informed decision about buying the next stock of your table tennis practice balls.
If you are interested in getting a good deal and buying lots of balls, once and for all, for recreational purposes, it advised that you search for a good deal on the MAPOL 50. Do remember to give them a good wash before you start playing!