Palio Legend 3.0 is the latest in the long line of stellar paddles produced by Palio. We have reviewed the Palio Expert, recently, and the Legend is truly a legend!
It was built along the same lines as the Palio Legend 2, and as the company officially says, "Palio Legend 3.0 sets yet another new benchmark for high-spec bats, offering unrivaled value within its price range".
Palio Legend 3.0 Specifications
Our Rating: 4.3/5
Grip Type: Shakehand
Price: $$
Weight: 6 oz / 172 grams
Play Rating
Speed: 9.0/10
Spin: 8.5/10
Control: 7.0/10
Durability: 7.5/10
Materials
Plies: All wood
Sponge: Hard sponge
Rubbers: Palio Hadou (replaceable)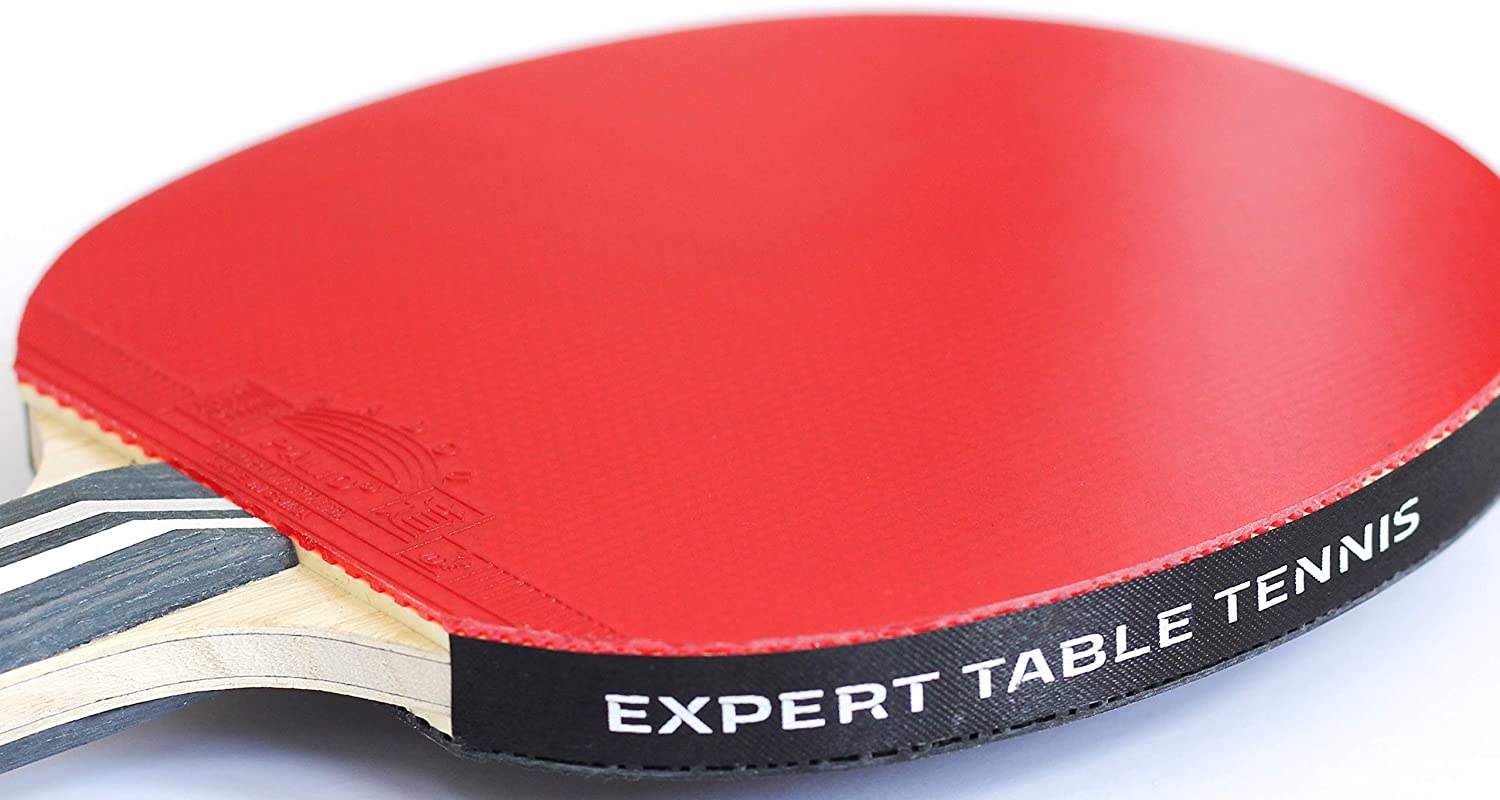 What to Expect?
If you have experience playing with the Palio Legend 2.0, then you already know what to expect from the Legend 3.0. It is built along the same lines, except, they have made it more attacking. Let's take a closer look at the features you get if you decide to upgrade and buy the Palio Legend 3.0.
Redesigned Handle
The Palio Legend 3.0 comes as an upgrade to the award-winning Palio Legend 2.0. It hardly had any faults, but they have gone and improved it further. One of the issues reported in Legend 2.0 was with the handle.
The redesigned handle is made of hardwood and complements the fast-paced blade, in addition to, being highly comfortable to hold. It has a flared handle that sticks in your hand, no matter how much the intensity of the game is.
Wider Edge Tape
This beauty comes with a wider edge tape on its sides. We love this addition because it allows the rubber, sponge, and paddle to remain firmly together. Despite this addition of wider edge tape, you will not find it too hard to replace the rubbers, if necessary.
Better Case
It is considered a cliché, but buying a case is a significant factor in ensuring the longevity of the paddle. With the Palio ping pong paddle, you do not need to worry about buying a case, separately, as it comes in addition to the paddle. Unlike the Palio Legend 2.0, the case is much better and improved.
Maximum Power, Maximum Spin
Again, one of the critiques on the Palio Legend 2.0 was regarding the generation of power, speed, and spin. The developers of the Palio Legend 3.0 have ensured that you can generate tons of speed and spin, with ease. This is primarily because of the firmer sponge and the construction of the paddle.
We noticed that the Palio Legend 3.0 has increased ability to generate lots of power and spin, but also offers a range of control on the shots. This makes it a superb weapon and it is ideally made for professionals that know how to play their shots.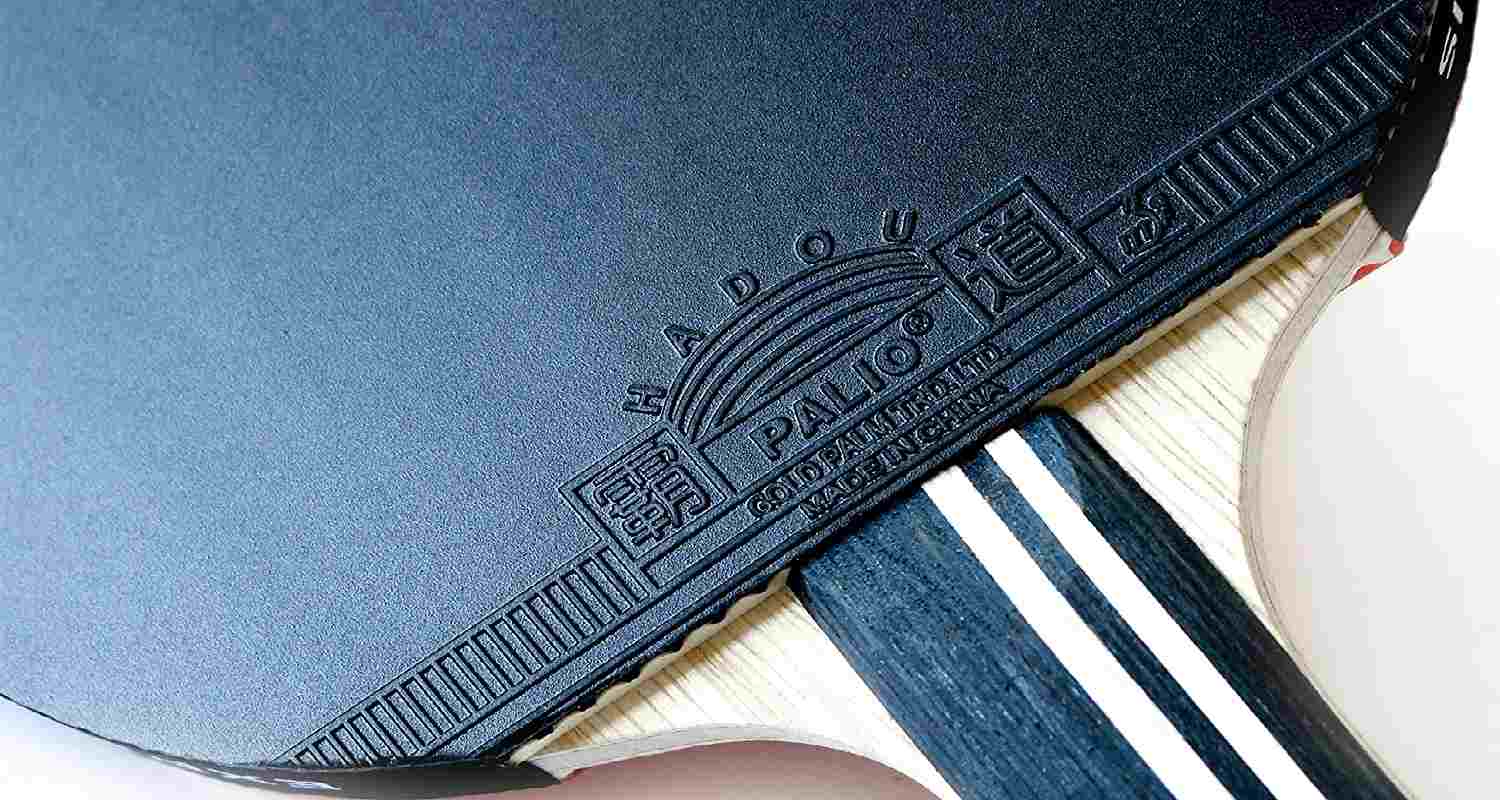 Pros
ITTF Approved Rubber
The Palio Legend 3.0 comes with the famous Palio Hadou rubber. If you get used to playing with this rubber, you can play a variety of shots. It has the stamp of approval from the ITTF and lots of intermediate and professionals have used it for several tournaments.
Better Tape
The rubber of the Palio Legend 2.0 was the same as this model. However, the rubber on the Palio Legend 2.0 came off fairly easily, after a little while. This was often reported by players, in particular, the ones that like to play at high intensity.
The Legend 3.0 is supported with better tape on its edges to keep the rubber intact and in shape. This does not mean, though, that it is impossible to take off the rubber. If anything, you can take it off with a lot more ease, in case you feel like replacing the old rubber.
Better Control
Unlike Legend 2.0, the manufacturers have worked hard to improve the control rating on the Palio table tennis bat. It still does not count as an all-rounder, but it has considerably improved control when you compare it to the Legend 2.0.
This offers a new set of shots that can be played using Legend 3.0. You can keep your opponent guessing, and mix it up with aggressive and slower shots to pace your game, according to your convenience.
Cons
Slightly Lighter
Some customers believe that the Palio Legend 3.0 is lighter than expected. The first time we played with the Palio Legend 2.0, we believed that it had the optimum weight. However, the Palio Legend 3.0 is a little lighter, made ideally to cater to fast-paced gameplay, but that has not gone down too well with players.
Bit Pricey
The Palio Legend 3.0 is a little more expensive. Palio paddles are well-respected in table tennis, however, over time, they have increased their prices. Not to say, that their products are not worth it, but most people end up purchasing from established names like Butterfly and STIGA.
Suitable for Experts
This is not a paddle for beginners. It is funny, though, how the Expert series cater to beginners. Makes more sense to ensure that the Legend series is for the "experts" or intermediate and higher players. It will require some time to understand the feel before you can start playing the shots.
Our Rating: 4.3/5
4.3 is a seriously good rating for a paddle that deserves it, too. There is a lot to like about this one, especially, the fact that it is an upgrade on one of our favorite paddles of all time; the Legend 2.0. You can play more aggressive shots with the Legend 3.0 and they have amped up the control ratings, as well.
Some believe it does not make a lot of sense to change a winning formula. That is why, a lot of people who liked Legend 2.0, were not big fans of Legend 3.0. All things considered, it is still a decent paddle with lots of upgrades that improve playability and shot-making.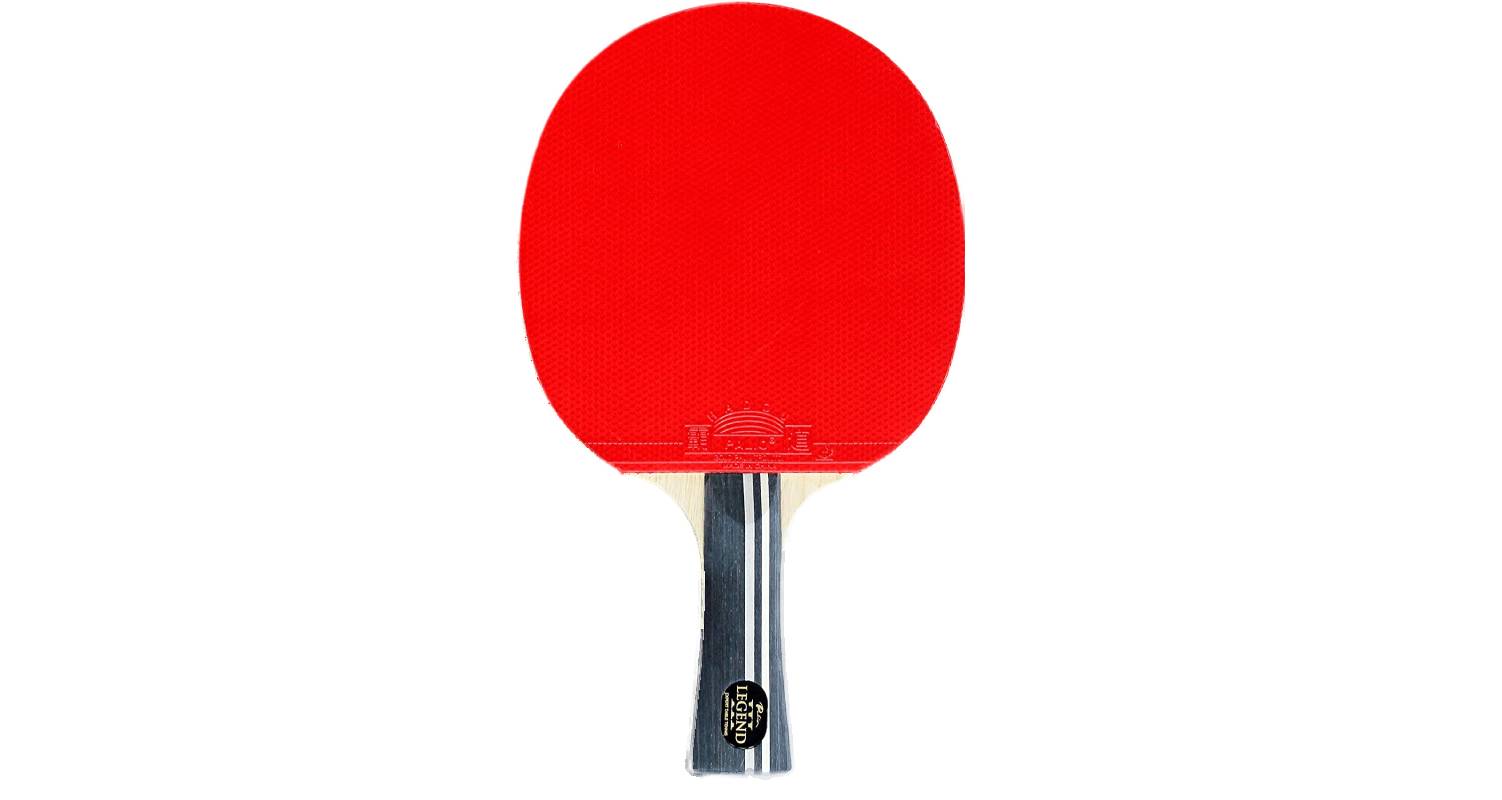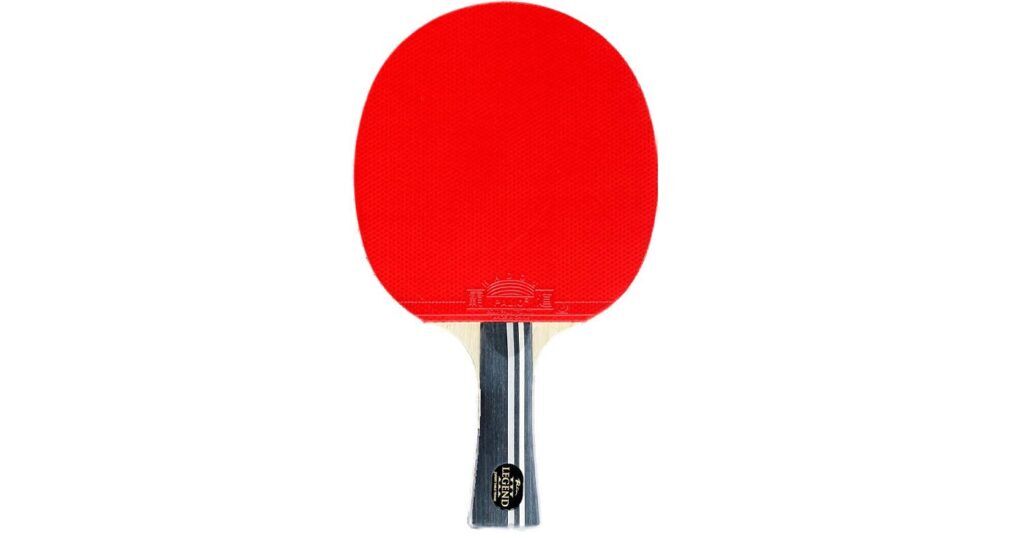 Frequently Asked Questions
Does the Palio Legend 3.0 have carbon plies?
No, the Palio Legend 3.0 is made of wood layers only. It still plays out quite fast.
How tacky are the rubbers on the Palio Legend 3.0?
The Palio Legend 3.0 is accompanied by the Palio Hadou rubbers that are characteristically fast, but also tacky enough for the generation of spin. They do lose tackiness, a little faster as compared to other rubbers, but the good thing is, you can easily replace them!
Is the Palio Legend 3.0 lighter than Palio Legend 2.0?
Amazon says they are of the same weight but we found the Legend 3.0 to be slightly lighter in size as compared to the Legend 2.0. Some other players that have both paddles have reported similarly.
Conclusion
Conclusively, the Palio Legend 3.0 can be a good buy if you are looking for an affordable upgrade. There are, of course, much better options available, too. It can be easy to go for Legend 3.0 if you had a good experience playing with Legend 2.0.
This one is slightly lighter, much faster and you can generate lots of spin with it. It has the same rubber as the Legend 2.0, and the handle is a bit better, too. At the end of the day, it will not be a disappointment to opt for the Palio Legend 3.0.