If you are a serious table tennis player, you will have to use a mechanical partner sooner or later to practice ping pong as having a playing buddy is not always feasible. Even if you have heard remotely about table tennis robots, you must be aware of the Butterfly Amicus Prime.
These high-end robots are very popular and highly rated.
Butterfly has replaced the old Amicus with a new model called Amicus Prime. Prime is the upgraded version of its predecessor.
Let's see if this robot is worth investing in and if it stands out as a top-range product.
Butterfly Amicus Prime Specifications
Our Rating: 4.8/5
Price: $$$$
Weight: 20 Pounds
Color: Black
Material: Plastic
Warranty: 3 Years
Controls: Wireless control via bluetooth
Speed: Variable
Frequency: 5 to 120 Balls per minute (adjustable)
Ball Capacity: 120 Balls
Adjustable Height: Yes
Oscillation: 17 Steps, permits quick left/right Movement
Size: 62×32.75×63 inches (LxWxD)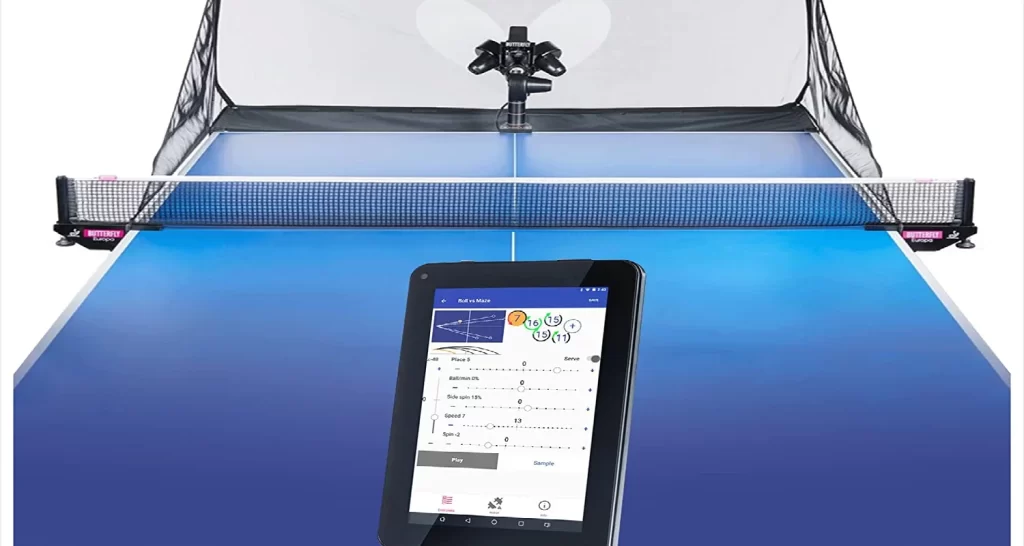 What to Expect?
Butterfly Amicus Prime was among the most famous table tennis robots as it unleashed new possibilities and gave options that weren't there before in robots. With Prime, we expected an improved and updated system.
Since it is very expensive, we also expect an easy transformation when altering speed, spin, and trajectory.
Construction
Like its predecessor, Amicus Prime also features a 3-wheel head design, which helps with rotation. The head also includes a Deflector Plate to determine the ball direction. This plate is very lightweight and can move quickly for the desired trajectory change.
This robot comes with a very touch-responsive Android tablet which has good battery life. But players can use other devices, Android or iOS, to control the robot. Tablet is mounted on an adjustable bracket and can be charged directly with the robot.
Instead of a hardware-based control, this tablet has a software control through the Amicus app, which shows a list of 20 exercises, but also allows you to customize an exercise.
Buttons and slider controls on the tablet are easy to understand and use. Butterfly Amicus Prime also comes with a small, handy remote to stop or start the ball delivery and change the ball frequency.
Along with the Android tablet and remote, you also get a reusable ball collection net, 120 Butterfly training balls, a Butterfly carrying bag, and the owner's manual with the robot.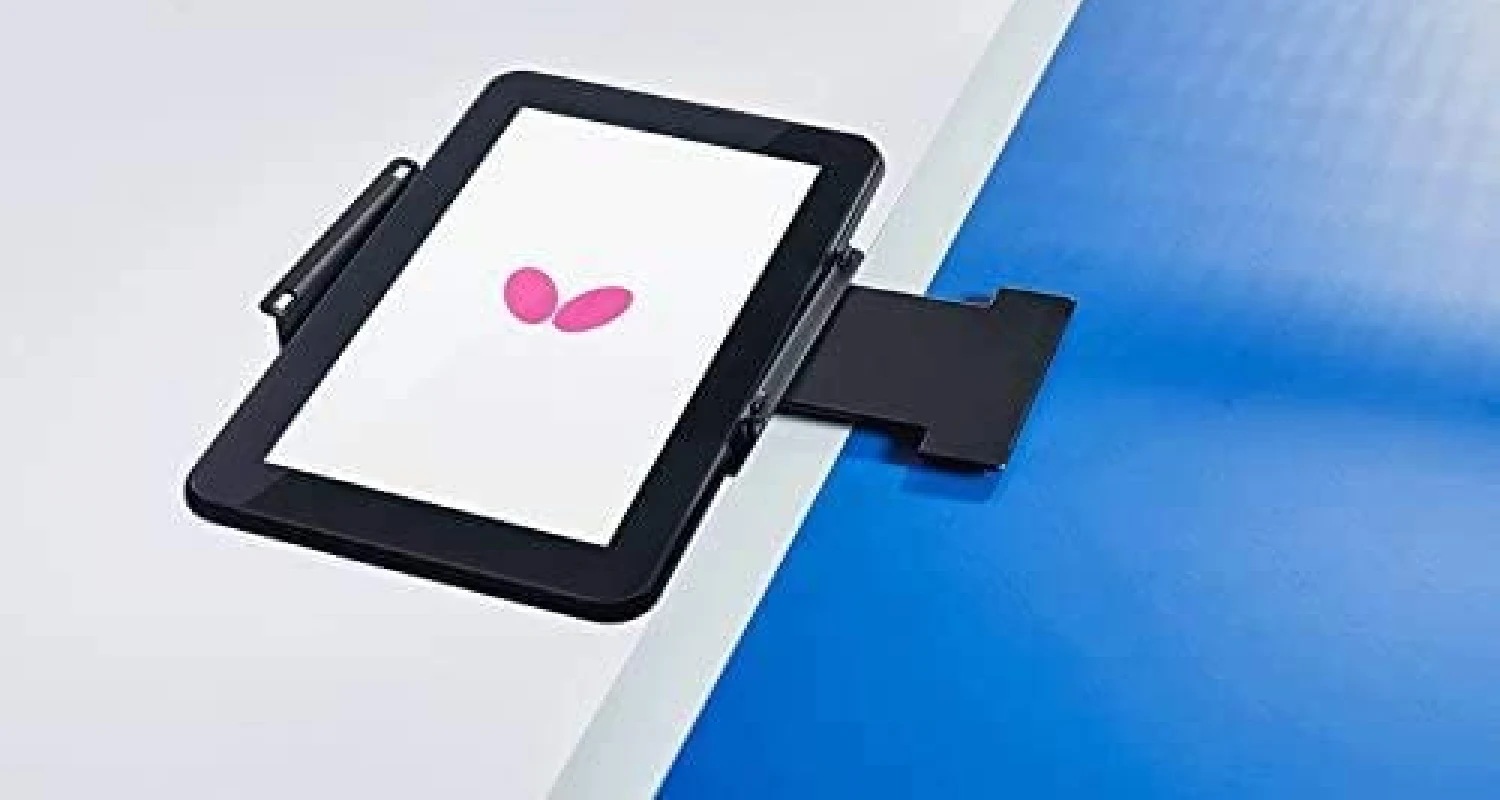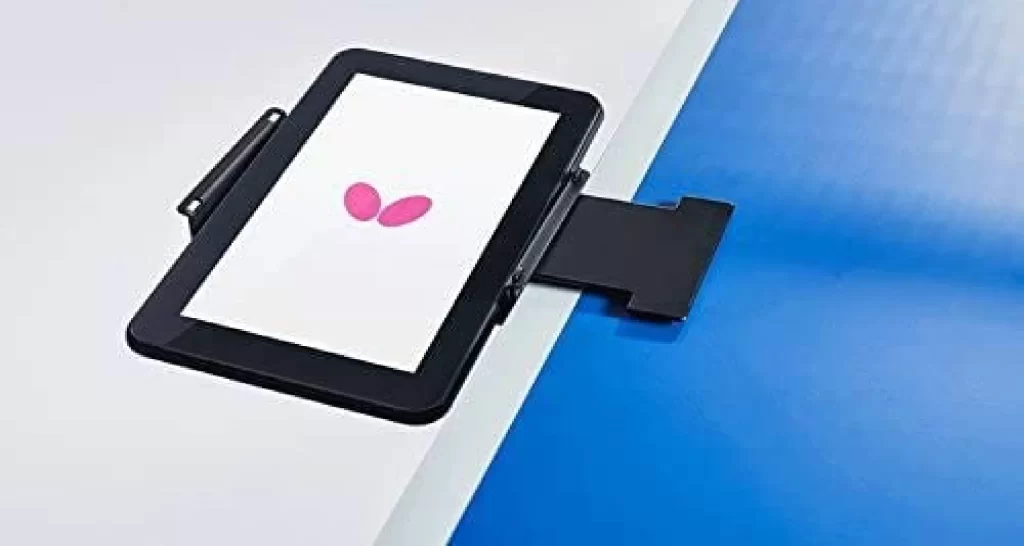 Pros
Superior Craftsmanship
Butterfly Amicus has fantastic features, which is the biggest selling point of this product as you might not find any robots like this in the market. This robot is cleverly made and has all the features you could possibly want to modify drills.
The controls are clearly labeled, easily found, and accessible. While this robot is capable of several rather difficult tasks that cannot be performed by other robots, its user interface makes these tasks quite simple to maneuver.
Spin Combinations
Butterfly Amicus Prime has the huge advantage of being able to perform any combination of topspin, backspin, sidespin, or float balls in the same drill.
Therefore, you may tell it to serve briefly with backspin and then go for either a forehand flick or a banana flick and then have the robot set to immediately enter a topspin rally, which can be programmed to up to 7 different locations or positions.
In the same rally, you can configure each ball to produce either very little or heavy spin.
Unparalleled Features
With Amicus Prime, you get the ball frequency of up to 120 balls per minute. Each Ball can be controlled to differ in terms of spin, speed, trajectory, and placement. Due to the Individual frequency Control feature, you also get to alter the time interval between consecutive balls.
You can also store the drills using the device's memory. Several drills can also be combined using cluster memory, and the sequence will run automatically, sequentially, or randomly.
Fantastic Multi-ball Drills
Since you can control each ball's placement and spin, you can create realistic multi-ball rallies with Butterfly Amicus Prime. Beginning with a short backspin, you can gradually build a topspin rally for up to 8 shots.
You may program the robot to pause briefly after each 8-ball drill. This allows you a brief break so that you can return to your serve-receive position before the drill resumes. You can also choose from pre-programmed drills in the robot.
User-friendly Instruction Manual
We, and several other players, had complained that Butterfly Amicus has a poor manual as it is difficult to understand due to vague instructions. Butterfly fixed this problem with Prime as it has an excellent, user-friendly manual with an easy setup guide.
Easy to Setup and Transport
Butterfly Amicus Prime is very lightweight so it is easy to set up and move. You take minutes to assemble the robot in place, turn on the tablet which automatically connects to the robot via Bluetooth, and you are ready to play.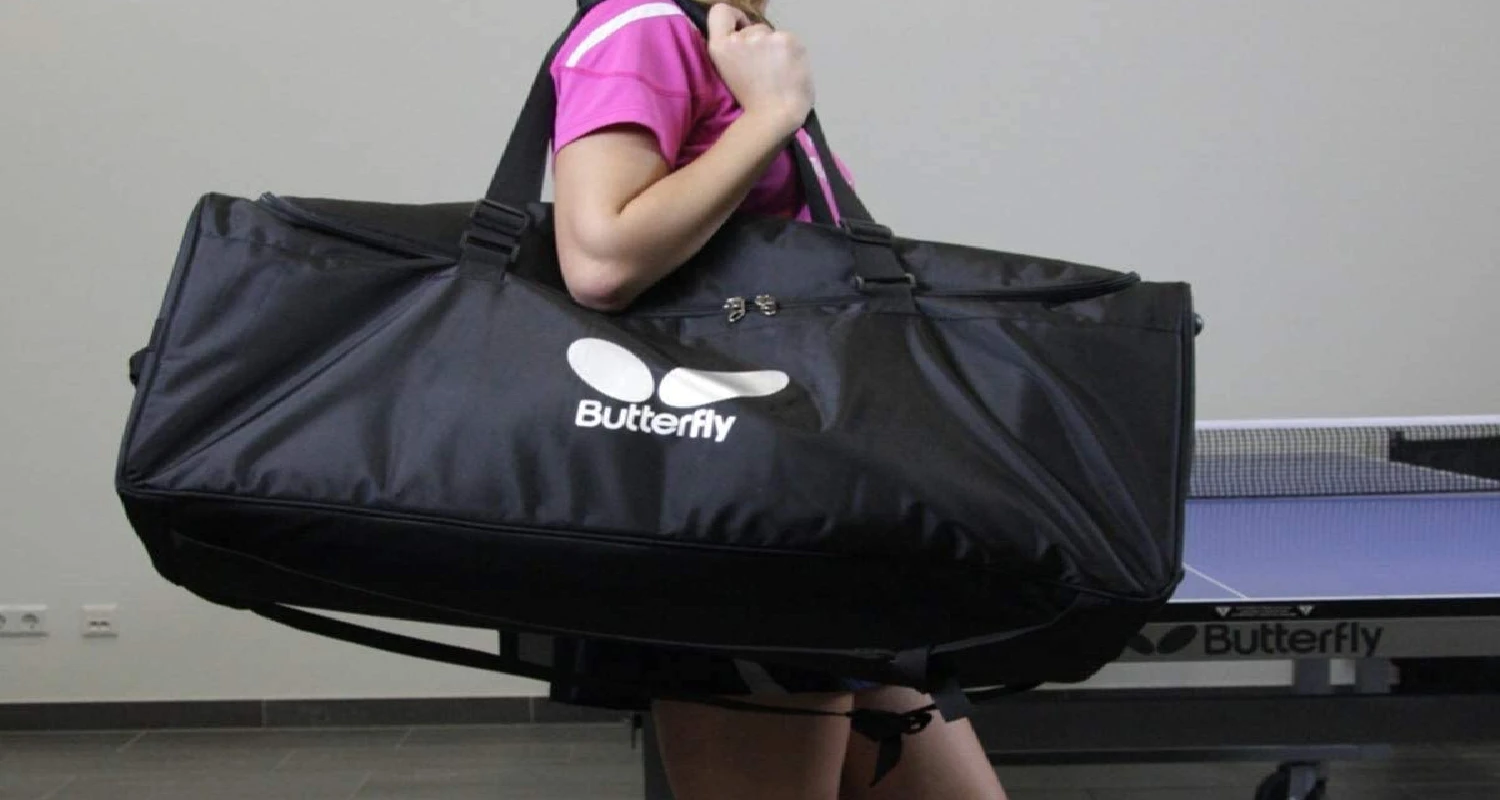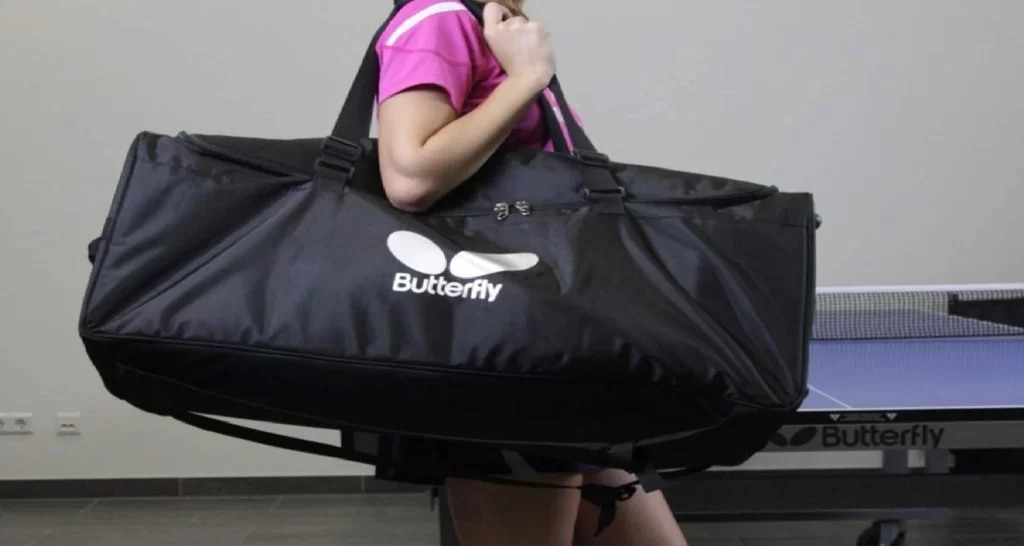 Cons
Needs Software Update
Although we are in awe of the new manual, the software on Amicus Prime needs to be updated. There should be more options, for example, setting a specific time for practice, so that the robot would turn off after a certain training exercise at a set time.
Difficult to Take Down
Although the setting up instructions are much improved than the last model, Butterfly Amicus Prime is still difficult to take down and the process can be dangerous.
The robot can get stuck on the table, requiring you to pull it harder to move. The instructions also do not help much when it comes to disassembly.
Our Rating: 4.8/5
The brand-new Amicus Prime seeks to expand the potential of a table tennis robot and will thrill users everywhere. It has never been simpler to create exercises and alter spin, speed, placement, and trajectory.
Professional players' and coaches' pre-saved drills are playable at the click of a button. You can control the ball's speed, spin (in all four dimensions), location, and the number of balls per minute through the android tablet it comes with.
Conclusion
Butterfly has created the most advanced table tennis robot on the market. Get Amicus Prime if you want the most advanced robot possible or simply a robot without restrictions.
When you see for yourself all the cool things it can do, along with the various exercises that you can choose from, you will definitely feel that it is money well-spent.