The Comesee Kioos Collapsible Table Tennis Net is a decent budget option to consider, especially if you like to play on a regular-sized table. We love the convenience, we love the sleek design, and we love how we can take it anywhere! Let us take a closer look at what the Comesee Kioos Collapsible has to offer and whether or not you should take a punt on it.
Product Specifications
Rating: 3.5/5
Price: $
Type: Clip
Weight: 1 Pound
Color: Black and white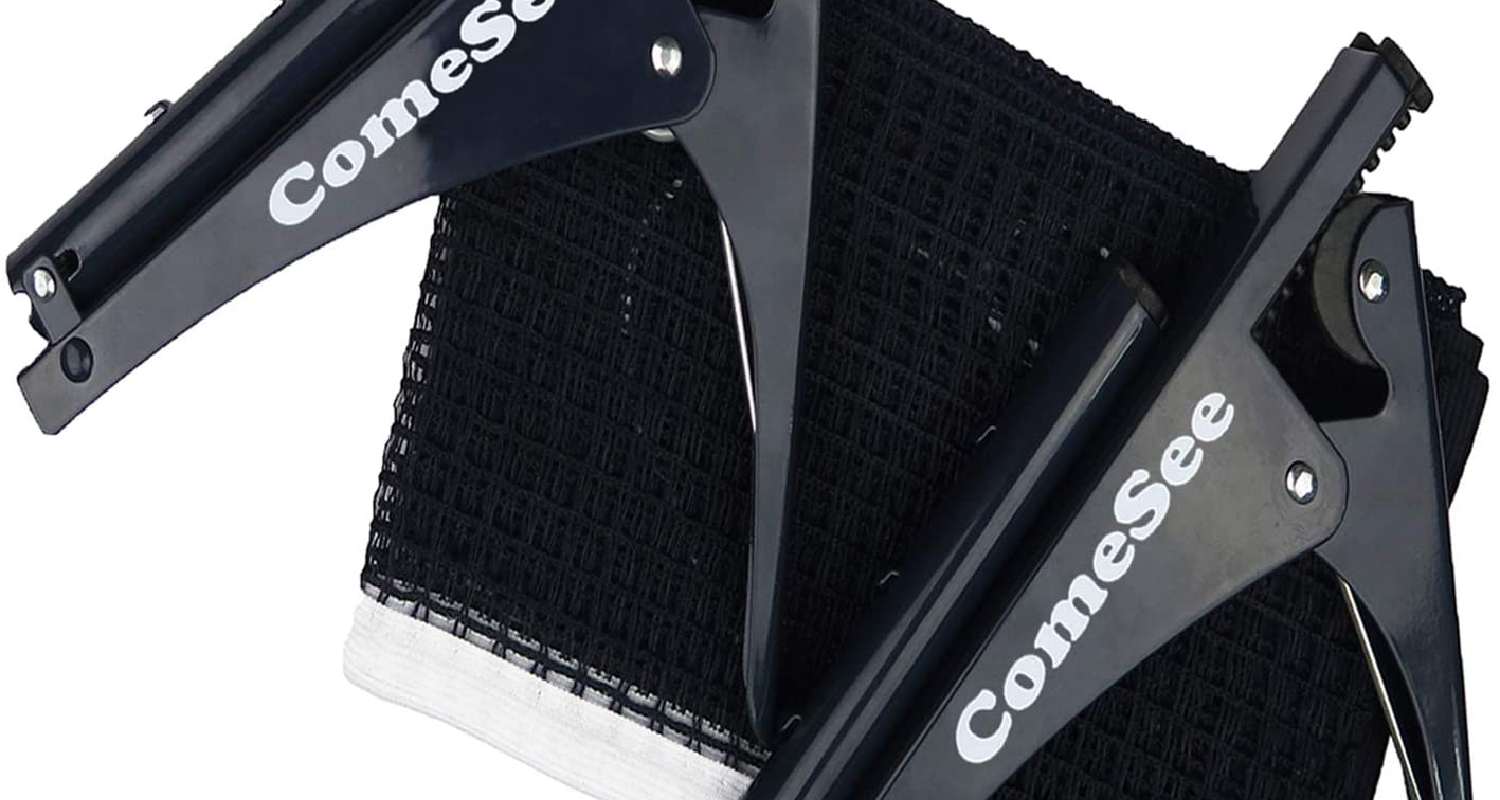 What to Expect from Comesee Kioos Collapsible Table Tennis Net?
Buying the Comesee Kioos Collapsible can be a great time-saving decision, all things considered.
72 Inch Post
You get a 72-inch post, that is the standard size. This means that the Comesee Kioos can be set up on any regulation-sized table. These tables are around 60-inch wide and up to 1.5-inch thick table tops.
For a net and post set that is so affordable, you can adjust it on any standard-sized table, even the top-class tables that have thicker table-tops.
Incredibly Quick Set-Up
You can set up the Comesee Kioos Collapsible Table Tennis Net within a few seconds if you know how to. The best part is, it is not only easy to do, but even beginners can do it without wasting any time. You can start playing as soon as you get it done and this is a major reason behind people opting for the Comesee Kioos.
Tournament Level
The net and post set is good enough to be used in tournaments, even. Although most ITTF tournaments prefer the clamp and screw set up, the clip set up is way too convenient. However, due to convenience, manufacturers rarely tend to make the clip net and post sets better in quality. With the Comesee Kioos you get the best of both worlds.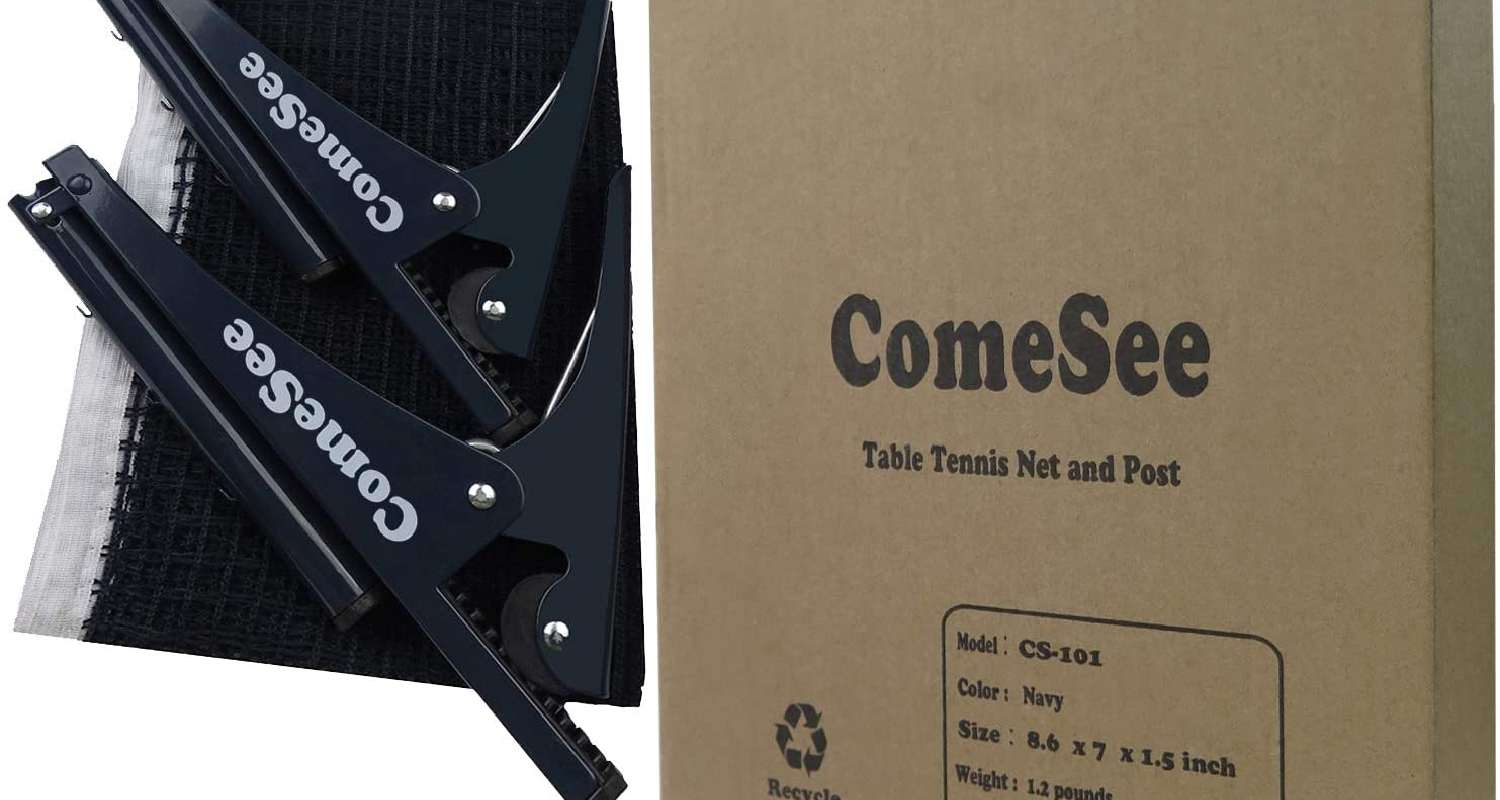 Pros
We have listed some reasons which will convince you that you are making the right decision by buying the Comesee Kioos.
Warranty
When you are investing in a product made by a company that is not very well-known, the biggest help can be getting a warranty. Comesee offers a 12-month warranty period and if your product is not up to the mark, you should get it replaced within a year. This is a pretty long time, which ensures that the manufacturers are happy with their production.
Fantastic Customer Support
Making a sale is not key to becoming a successful business. It is what comes after the sale, that ensures whether or not the company has the potential to be the next big thing. Comesee is ticking all the right boxes in this regard as they offer fantastic customer support even after they have sold the product.
Heavy-Duty Steel and Premium Blended Cotton
Comesee Kioos uses top-class cotton to ensure that the tension of the net remains intact. In addition to this, they have introduced heavy-duty steel that allows for the longevity of the net and post set. No one can fault the quality of the steel and the production of the entire net and post set, and that is the biggest reason behind people investing in it.
Comfortable Set-Up
The set-up of the Comesee Kioos Collapsible Table Tennis Net is quite comfortable and easy. Anyone can do it, within a few seconds and this is a big advantage when you compare the types of these net and post set to others like the clamp and screw one. All you have to is open the spring of the clip and attach it to the sides of the table, and make sure that the net is positioned in the center, that's it..really!
Ideal for Recreational Usage
While you can use the Comesee Kioos for serious play, the net tension and sturdy manufacturing make it capable of using the net and post set on any table. We tried setting it up on the patio table just to check and it was simply ideal.
Inexpensive
The biggest reason for splashing the cash on the Comesee Kioos is that you do not have to splash "a lot of" cash. It is quite cheap and makes perfect sense to invest. On top of its affordability, you add the warranty feature and this is a no-brainer decision.
Cons
Flimsy
Many people have reported the Comesee Kioos to be quite flimsy. This is a constant complaint from people, and I went through some of the reviews on Amazon before the purchase to find similar comments. While this is a disappointment considering we had such high hopes from the Comesee Kioos, we can also understand the question marks given its price.
Not for Professional Play
If you are looking for an absolutely top-class net that will be tournament grade, then you should not be buying the Comesee Kioos. It is, after all, priced at under $10, which should tell you whether or not it makes sense to buy this for professional play, but even then, it simply does not have consistent net tension and is not suitable for the professional level.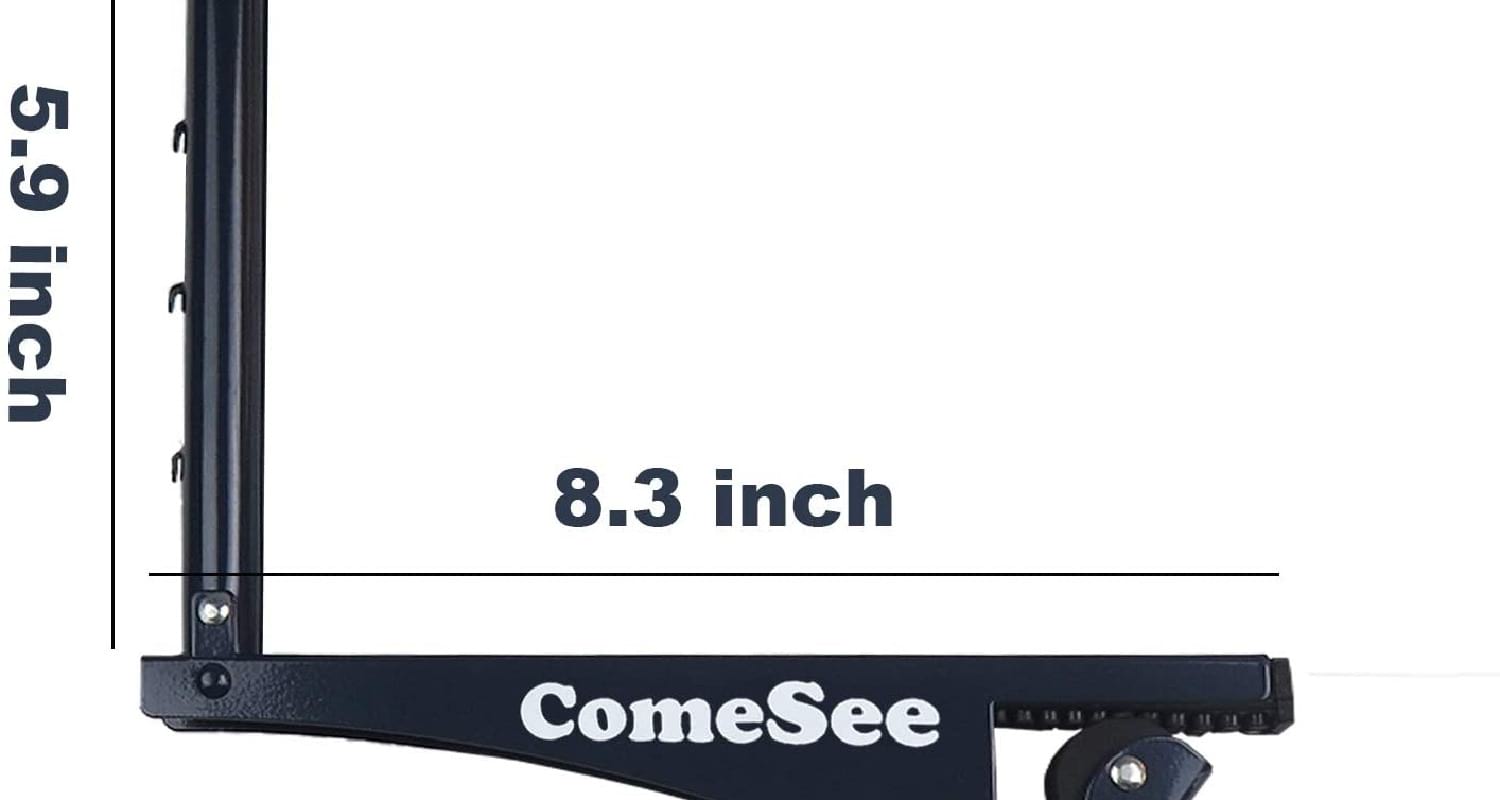 Our Rating
7.0/10
According to everyone here, the Comesee Kioos is the answer. Of course, it depends on what the question is, usually, but if you are looking for a cheap product for recreational purposes, then it makes a lot of sense to buy the Comesee Kioos. You also get a warranty on it and you can get it replaced within a year.
However, it is not ideal for professional play and it can be quite flimsy. Some people have reported issues in manufacturing, and that is why it does not rate higher than 7.
Conclusion
At the end of the day, it makes sense to invest in the Comesee Kioos. It is one of the most affordable options around, priced under $10 at eBay. The setup is incredibly easy, and you can have it up and running within seconds.
You can attach the clip to almost any table, and it is perfect for recreational purposes. You can also set it up with 60" wide tables and enjoy the strength and elasticity of the net.