As a table tennis player, you might be looking for an easy way to practice your strokes without asking a friend. Ball launchers can get overwhelming and most players need them at a later stage of their training. You need something simple, affordable, yet effective, with the right amount of rebound.
Luckily for you, there is one product on the market which can do this for you. LANFIRE Professional training robot is designed for players who are looking for a basic training tool to practice their stroke.
This is not your high-end ball launcher, but a simple retractable goose-type structure suitable for stroking practice.
LANFIRE Professional Training Robot Specifications
Our Rating: 3.5/5
Price: $$
Weight: 0.12Kg, 300g
Color: Orange, Silver, Yellow, Black
Material: PVC with Stainless Steel and Plastic Base
Controls: Manual
Max Ball Speed: Not Applicable
Frequency: Not Applicable
Ball Capacity: Not Applicable
Adjustable Height: Yes
Oscillation: Not Applicable
Size: 18.5 x 2.76 x 18.5 inches (L x W x H)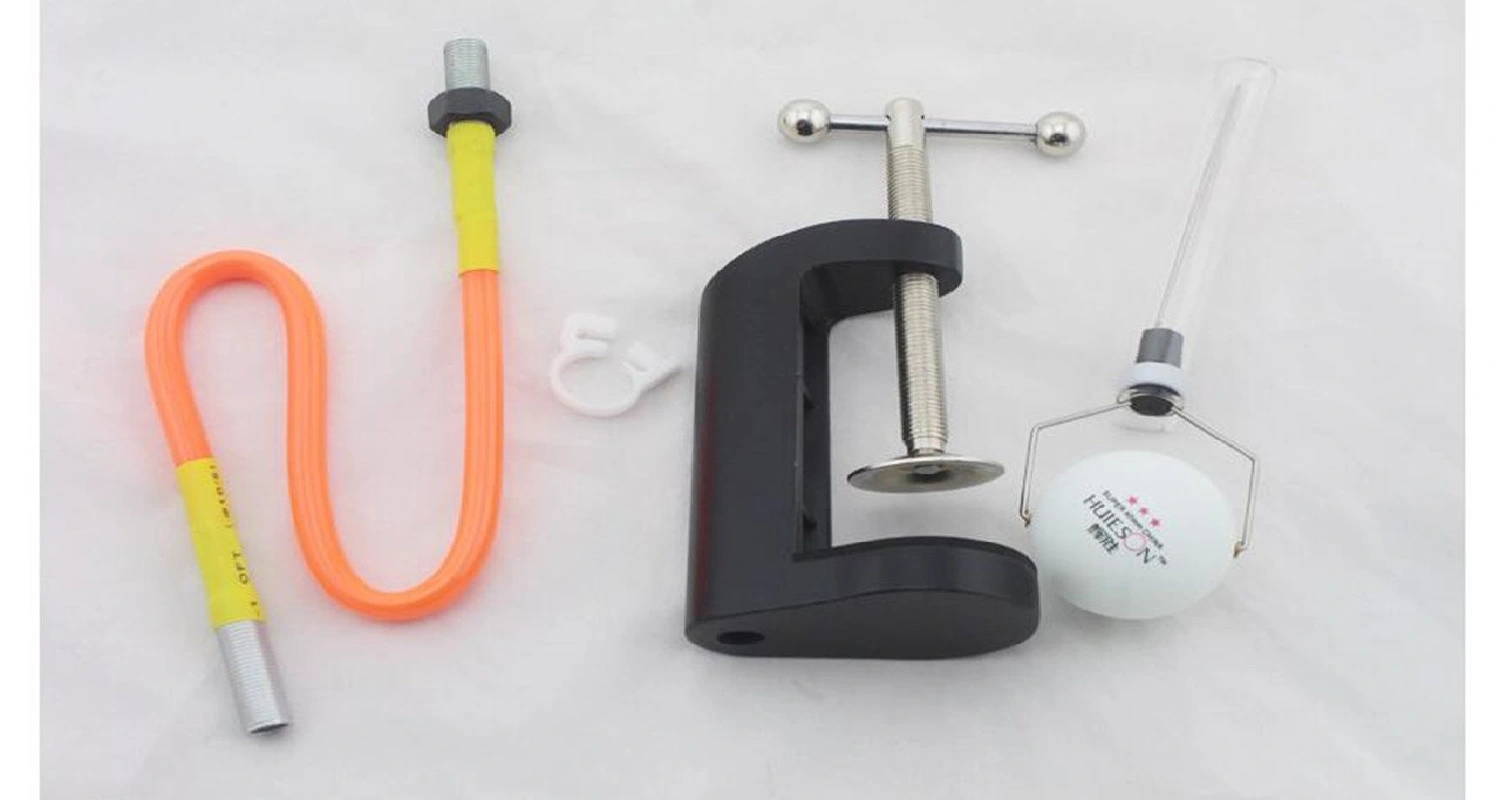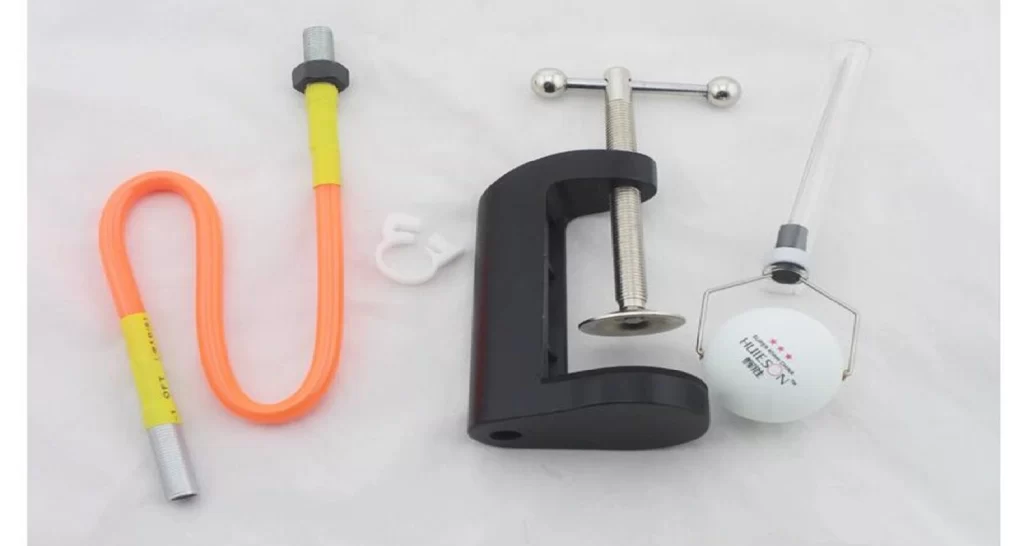 What to Expect?
LANFIRE Professional training robot is a ball trainer so we expect it to feature a sturdy design that can withstand damage during rigorous training. It must stay stable as well with an ideal amount of rebound to assist in training.
This robot is like an assisting tool or a device unlike the traditional fixed-point ball launcher, which can be an entirely new thing for some players and we expect that it is easy to maneuver.
Construction
LANFIRE Professional training robot comes in 3 parts that are joined together to assemble the product.
The final form is a sucker/clamp base machine which you can place at the edge (if it's clamp-type) or any point (if it's sucker-type) on the table. The robot features a buffer spring which enables quick rebound so that you can play continuous shots. The package comes with 3 copper hole balls for practice.
A fixed base also helps with consistency, so that no matter the kind of shot you are practicing, the robot wouldn't budge. This device comes in three different variations, which are priced differently and feature either a clamp-on or sucker-type design.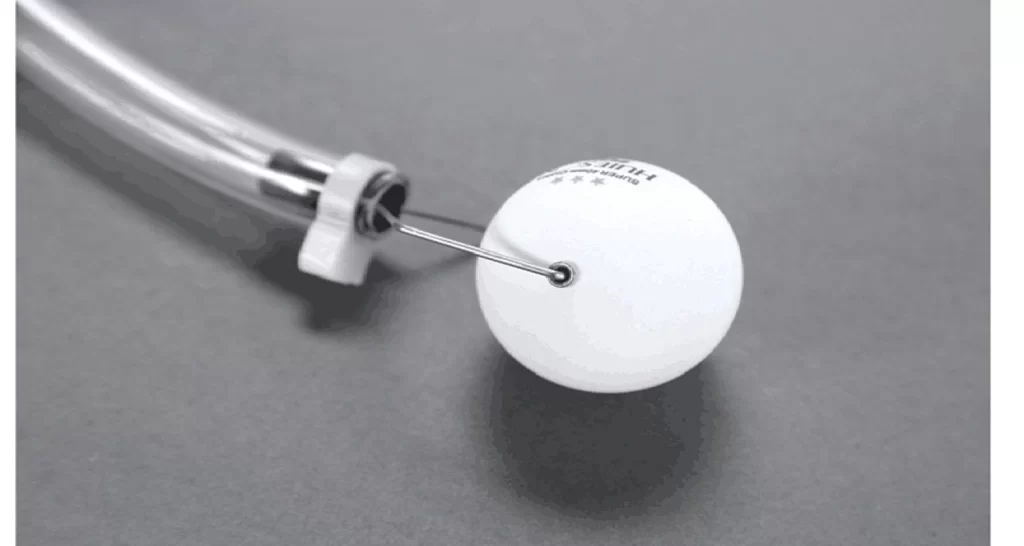 Pros
Good for Beginner Training
Although the LANFIRE table tennis robot is a simple product, this product can help beginners practice various kinds of strikes with accuracy. With this robot, beginners can greatly reduce the initial training period as well.
It can move in different directions when it is hit, which can help beginners master various kinds of strikes as well.
Customizable Training
With this tool, you can make and follow customizable drills. It can assist the players in creating a thorough training program for attacking and devising the right foot movement by mounting multiple robots at various points on the table.
This enables players to practice playing with quick shots and improve accuracy. You can truly build muscle memory with this product as well.
Easy to Assemble
LANFIRE Professional training robot comes in three parts which you simply have to join together to make a complete tool. This is incredibly easy to assemble, and you are ready to play in minutes.
This robot doesn't come with an extensive user manual as the assembly doesn't involve any complications, since it is light in weight and easy to maneuver.
Strong, Stable, Quick Rebound
For ideal practice, you need a product that gives you the right bounce. Luckily, with this ball trainer, harder strikes do not make the launcher lose its stability, rather, the robot features an equal even better reaction.
You also get a quick rebound so that you are able to play continuous shots without waiting for that ball to bounce back.
Product Variation
As pointed out earlier, LANFIRE Professional robot comes in three different varieties. Among the three varieties, the least expensive one has a sucker-type design, another comes with a fixed clamp, and the most expensive robot features an adjustable clamp.
If you need a basic product, a sucker-type device can work for you and can be set anywhere on the table. However, you need a clamp-on design if you want extra stability and want to set the toll on the edge of the table.
If your tabletop is more than an inch thick, you need the adjustable clamp as the fixed one is suitable for 1-inch-thick tables only.
Excellent Craftsmanship
LANFIRE Professional training robot features a retractable cord-like structure that enables a quick, stable rebound. The structure of this robot really comes in handy when practicing topspin shots, where you simply want to lightly touch the ball to start it spinning.
The regulation-size copper ball is mounted on tiny "swivel/pivot grommets", which really helps with these shots since it shows the amount of spin your strike is producing.
It is also great for slamming; you can practice repeated forehand slams without harming your paddle or the robot because it simply bounces back. You can also adjust ball height however you want.
Durable and Long-lasting
Although this robot is very low priced, the materials used are durable and you have a robust product that wouldn't budge even in a highly offensive environment. Getting this robot is quite an investment as it lasts for a long time.
Value for Money
LANFIRE Professional training robot is highly affordable and you get moderate training without breaking your bank. Average ball launchers start from the $1000 mark and they can be overwhelming for novice players.
This robot combines the best of both worlds by offering a simple product at a highly affordable rate.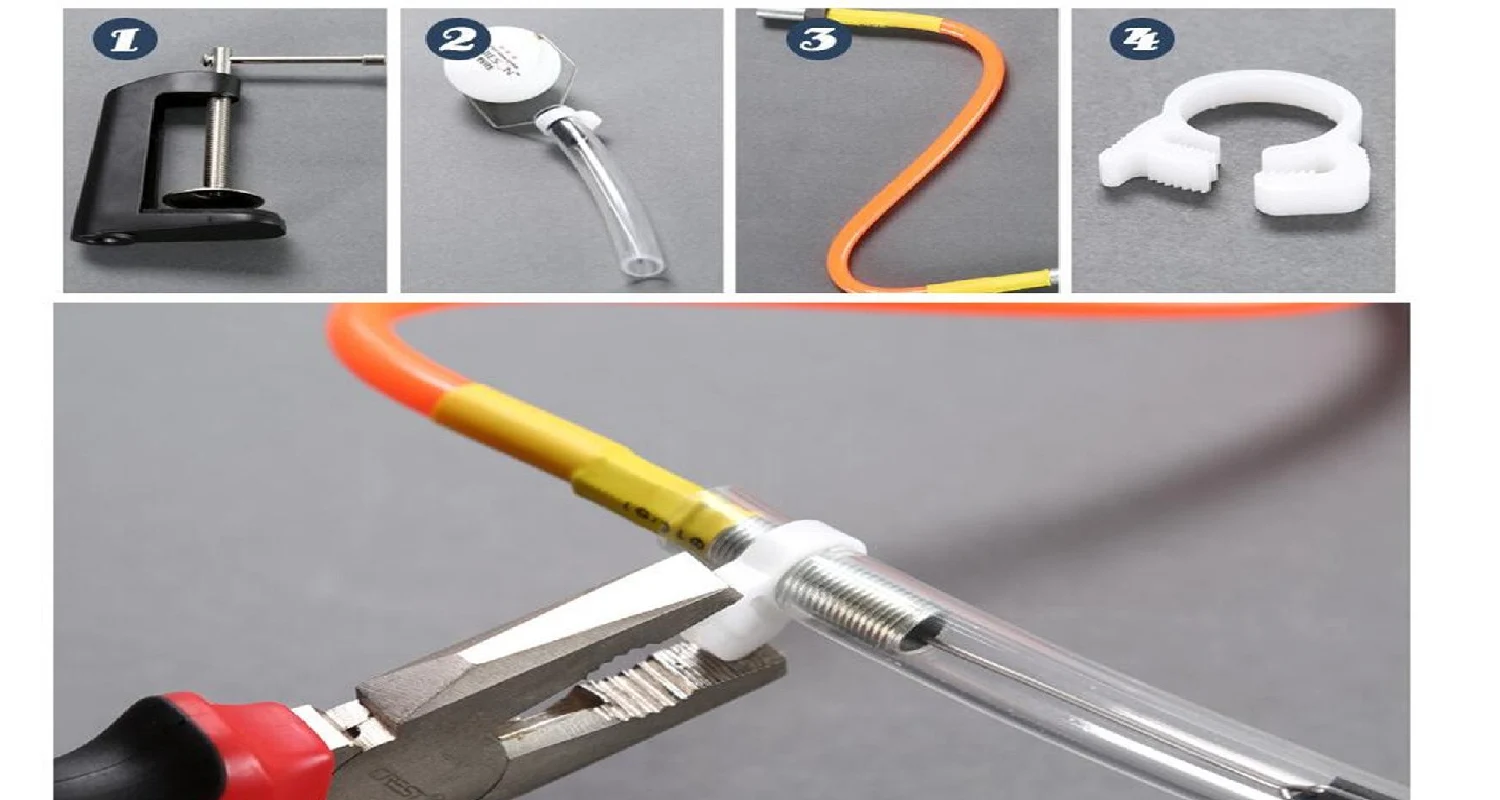 Cons
Misleading Label
The name and description of the LANFIRE table tennis robot are highly misleading on several grounds. According to the product description, this robot is marketed as a professional table tennis robot but it is suitable for only beginners and amateur players.
We also think that this product shouldn't be labeled as a robot, but rather as a tool, device, or ball trainer, since the word robot these days is highly synonymous with top-rated ball launchers.
NOT for Professionals
LANFIRE Professional training robot is far from being professional-grade. We wouldn't recommend it even for intermediate players. If you are a serious player with sizable expertise in the table tennis craft, this product is not for you.
Although this ball trainer features excellent quality, performance, and craftsmanship, and that too at an affordable price, it is useless for serious players.
Our Rating: 3.5/5
LANFIRE Professional training robot is an ideal table tennis ball trainer for perfecting arm, wrist, and body angles for repetitive shots, including forehand. Variety in assembly design is another selling point as you can choose the product that is most suited to you and aren't stuck with the wrong tool.
This robot features great quality and performance at a very affordable price. We wish this robot was labeled correctly as a ball trainer since most people can be misled by thinking of this as a professional ball launcher.
Conclusion
LANFIRE Professional training robot is ideal for training and practice, especially suited to beginners. One can practice a variety of shots and movements with this high-quality, yet affordable product. This is a much greater solution than players have had in their past history.
Before you buy this, it is important to do your research as this product is not for professionals and is definitely not a traditional ball launcher.