If you are also confused about buying a robot that offers a range of options when it comes to practicing table tennis, then you should genuinely consider buying the Paddle Palace H2W Touch Pro. It is the complete article and one of the best high-end options out there.
We explain why the Paddle Palace H2W Touch Pro will be worth your money if you stay with us for the next few minutes.
Paddle Palace H2W Touch Pro Specifications
Rating: 4.4/5
Price: $$$$
Weight: 34 lbs / 15.42 kgs
Controls: Touchpad
Speed: 110 mph
Frequency: 28 – 95 balls / minute
Balls Capacity: 100
Ball Size: 40 and 40+
Oscillation: Yes
Spin Indicator: Yes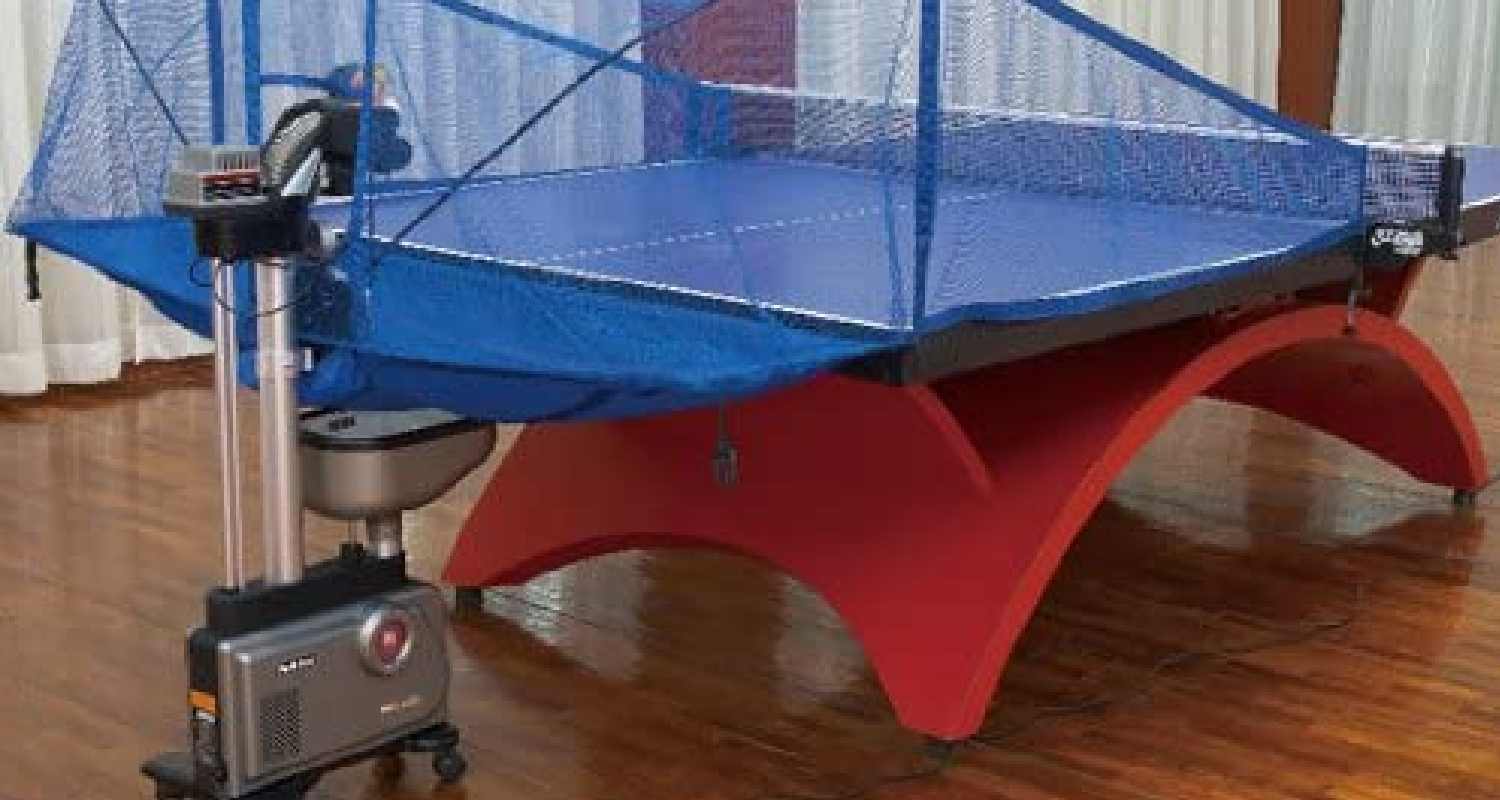 What to Expect
With a large number of features, you can get excited about your purchase of the Paddle Palace H2W Touch Pro.
Preset Sequences
To get started with this robot, you can check out its 30 built-in preset sequences. This will show you what it's made of and get you off in the right direction. These are ideal for beginners and/or amateurs who do not know where to begin with their training, once they buy the Paddle Palace H2W Touch Pro.
Most of these drills are of high quality and can help the users get off to a good start.
Random Sequence Mode
When the player presses the "sequences in random" key, the robot will choose one of the 30 preset sequences at random and then rearrange the serving order for a new sequence. This random selection can generate over 60,000 distinct serving sequences.
This is an amazing way to keep the game unpredictable and not get used to the same sequence. It makes training more realistic and competitive and this results in your game being improved, in the long run.
Ball Counter
One of the best features of the Paddle Palace H2W Touch Pro is the ball counter. You can choose how many balls will be played in sequence. You will get up to 999 balls thrown at you at one time.
This is an insane feature and not many other robots in the market allow that number of balls to be thrown. The fact that you can control the sequence is another advantage, making it a useful purchase.
Memory Function
This is a fantastic little feature that allows you to save sequences or patterns that you have programmed into the robot. This enables you to amass a library of sequences that you can use to better your game. You can save up to nine distinct sequences.
Ball Catching Net and Recycling System
This is one of the Paddle Palace robot's primary functions. They all have a net catcher for the ball collection device, which collects the balls and feeds them back into the robot, allowing for continuous play and a great workout.
You do not have to worry about chasing the balls in the room, the robot will do it for you, as you get to concentrate on the game.
Touchscreen LCD
This touchscreen LCD allows you to easily monitor the robot and get the best workout possible. The touchscreen attaches to the player side of the table, enabling you to navigate the robot with ease.
The H2W Ping Pong Robot's main feature is its control box, which distinguishes it from other robots. You have control over the pace, spin, sequences, and the number of balls that come at you.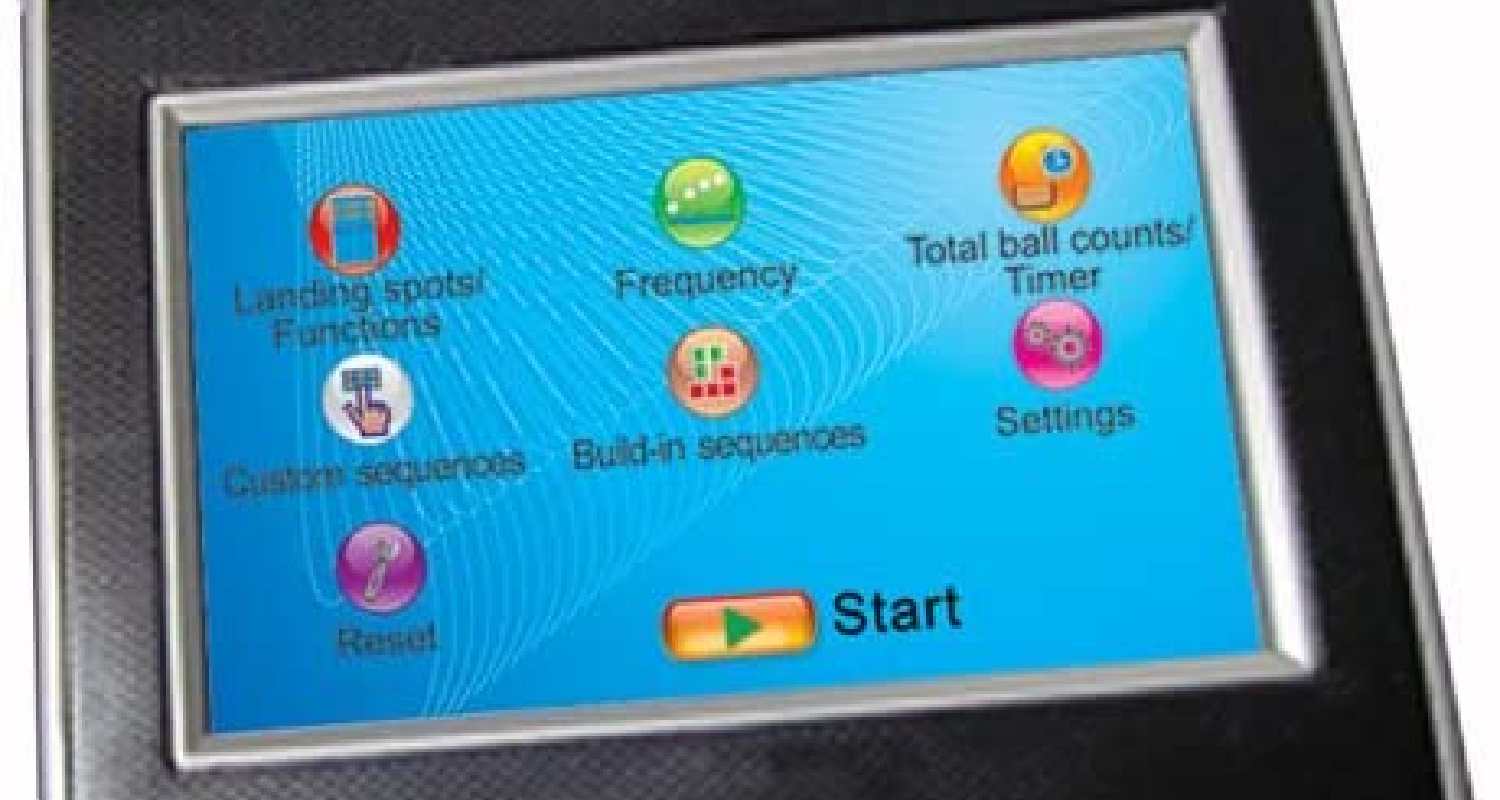 Pros
Versatility
The H2W Pro provides the most versatile practice workout of all of the Paddle Palace robots. Even more so than the dual-head versions. This is their most sophisticated machine as it allows for 22 different ball landing posts on the table which is as close to a real game as you can get.
Swift Set-Up
This Paddle Palace Robot H2W Touch Pro comes pre-configured out of the box. Most of the table tennis robots do not come pre-configured and ready to use, so this is a major advantage.
Some require customization and configuration, but with this beast, you do not need to worry about it. Just move the robot close to your ping pong table and you're ready to play.
One Year Warranty
Paddle Palace is optimistic that their H2W Table Tennis Robot will last a long time. They have demonstrated their confidence in this product by offering a 30-day money-back guarantee and a one-year warranty in the event of faulty manufacturing or materials.
Custom Sequences
One of the most appealing aspects of this robot is the ability to program your custom sequences using the touch screen. Once you've finished creating the custom feature, you can save it using the memory function. You have the option of saving up to 9 different sequences.
These sequences can be modified and edited from the console's pre-installed 30 different sequences. For example, you might have a short backspin ball followed by a quick topspin to your forehand and then a flat ball to your backhand. This is extremely useful because it provides almost unlimited workout options.
Fantastic Touch Remote
Don't be swayed by the traditional appearance. This is one of the most sophisticated robots available. It includes a touchscreen remote that can be programmed to fire the ball in any of 22 different locations on the surface, with any spin, and in any order.
The touch remote is well-designed, wireless, and allows you to adjust the settings or preset drill right from where you are. It also saves your most recently used settings if you intend to exercise the same form of shot for an extended period.
Spin Indicator
The spin indicator is another major bonus. As you are aware, one of the most important skills to learn while playing table tennis is the ability to read spin, and respond accordingly.
The indicator will tell you what kind of spin a ball will have right before it is fired. This will help you learn to interpret spin much more quickly.
Programmed Oscillation
Controlled oscillation means that you can program the robot to strike alternately only to the two widest points in the angle range, as well as set the angle distance.
The robot hits the inner angles as well as the widest angles using random oscillations. Where the ball lands with random oscillation are determined by the frequency and speed settings you choose.
The Paddle Palace Robot, on the other hand, has programmable oscillation, making it the most versatile. It accomplishes all that powered oscillation and random oscillation accomplish, plus you can program your sequences for where the ball lands.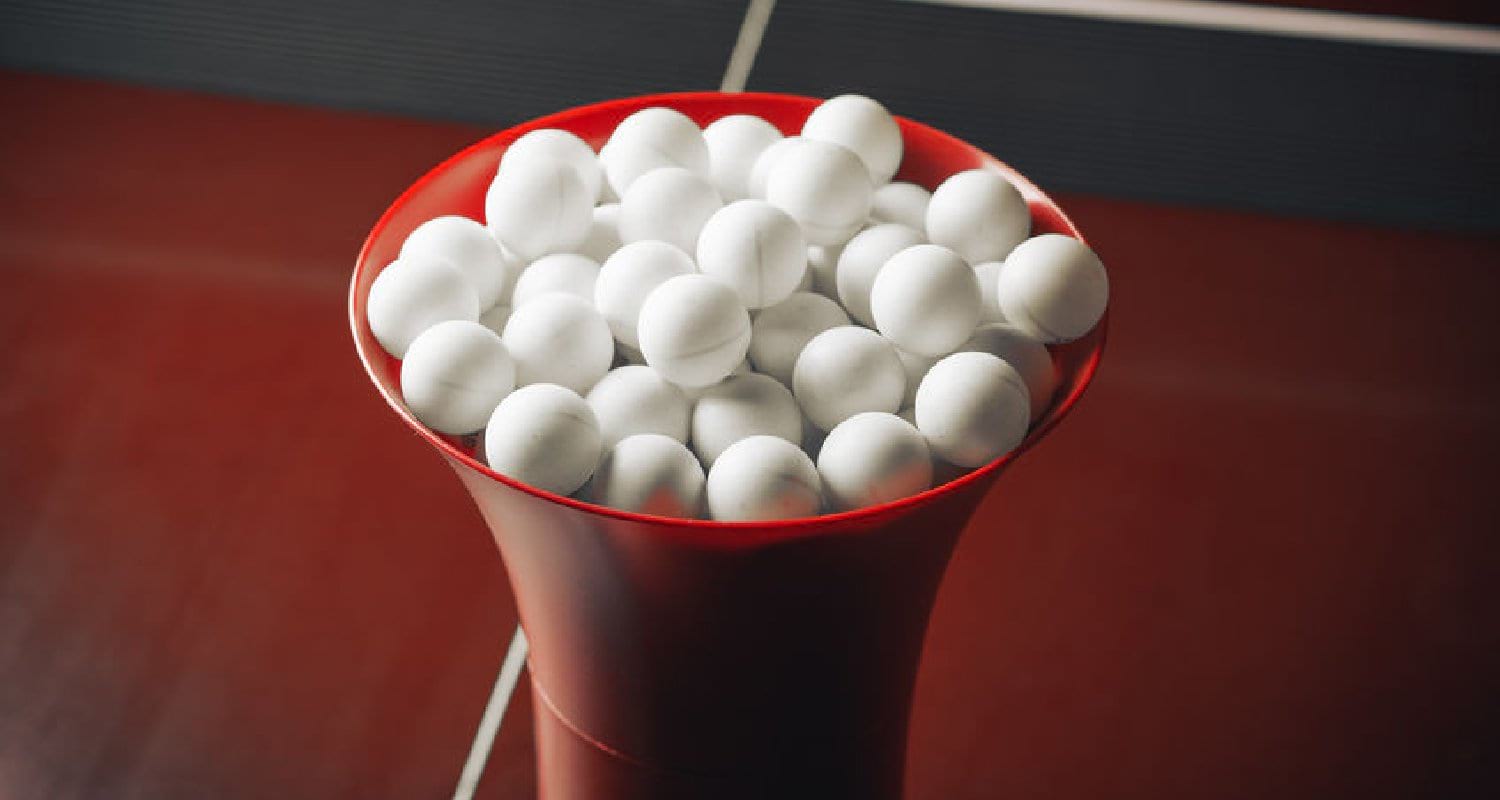 Cons
Very Expensive
One of the few downsides to buying the Paddle Palace H2W Touch Pro is the price. Similar to the Butterfly Amicus, it is quite expensive, priced at over $1600, people are reluctant to spend that much money on a table tennis robot.
Some argue that if you are willing to part with that amount of money, you can go for the proven option of Power Pong 5000, but there is not much difference between the two.
Not Portable
Another factor to remember is that since this is a standing robot, it would be difficult to transport. Whether you have a table tennis table at home or plan to purchase this robot for the club, transportation may be a major issue. So, you need to plan, accordingly.
Our Rating: 4.4/5
The H2W Touch Pro Robot is intended for players looking for a high-quality, long-lasting robot that is simple to use while still providing advanced technology for learning the perfect training patterns to take their game to the next level.
We loved many things about it, from its incredible range of features to the fact that you do not have to chase around the room for balls, as it catches them on its own.
It is a fantastic option; however, it is very, very expensive. Only the top professionals tend to part with that much money, and that is because they play table tennis as a profession.
The price tag means that most of the amateurs cannot afford the Paddle Palace H2W Touch Pro and that is one of the few weaknesses.
Frequently Asked Questions
Are Ping Pong Balls Included with the Paddle Palace H2W Touch Pro?
It depends on where you are buying from. Most of the companies include free 120 white Nittaku J-Top 40+ Training Balls with the purchase of the H2W Touch Pro.
When was the Paddle Palace H2W Touch Pro Released?
The Paddle Palace H2W Touch Pro was released on the 15th of January, 2014.
Conclusion
The Paddle Palace H2W Touch Pro Robot is a high-tech robot that is both flexible and user-friendly. The new LCD Touch Screen simplifies the operation and programming of all robot functions! With a few taps on the keyboard, you can begin playing one of the 30 built-in ball sequences in seconds.
Forget having to configure it and set it up. Once you receive the package, you take the robot out of it and push it closer to the table. That's it, you are ready to play! Although, the price tag is an issue the one-year warranty makes it slightly affordable and risk-free.
Now that you know everything that you should about the Paddle Palace H2W Touch Pro, you are in a much better position to make an informed decision.