The Power Pong 5000 is a beast! It was primarily manufactured for professionals, and its incredible range of features shows why.
This robot gives a lot of competition to all of the other table tennis robots, so let us explore why it is the premium option for serious players.
Product Specifications
Our Rating: 4.5/5
Control Options: Control box and/or Android/iOS Application
Balls Per Drill: 8 balls
Memory Space: Unlimited
Spin Settings: 1-10
Released: October 2019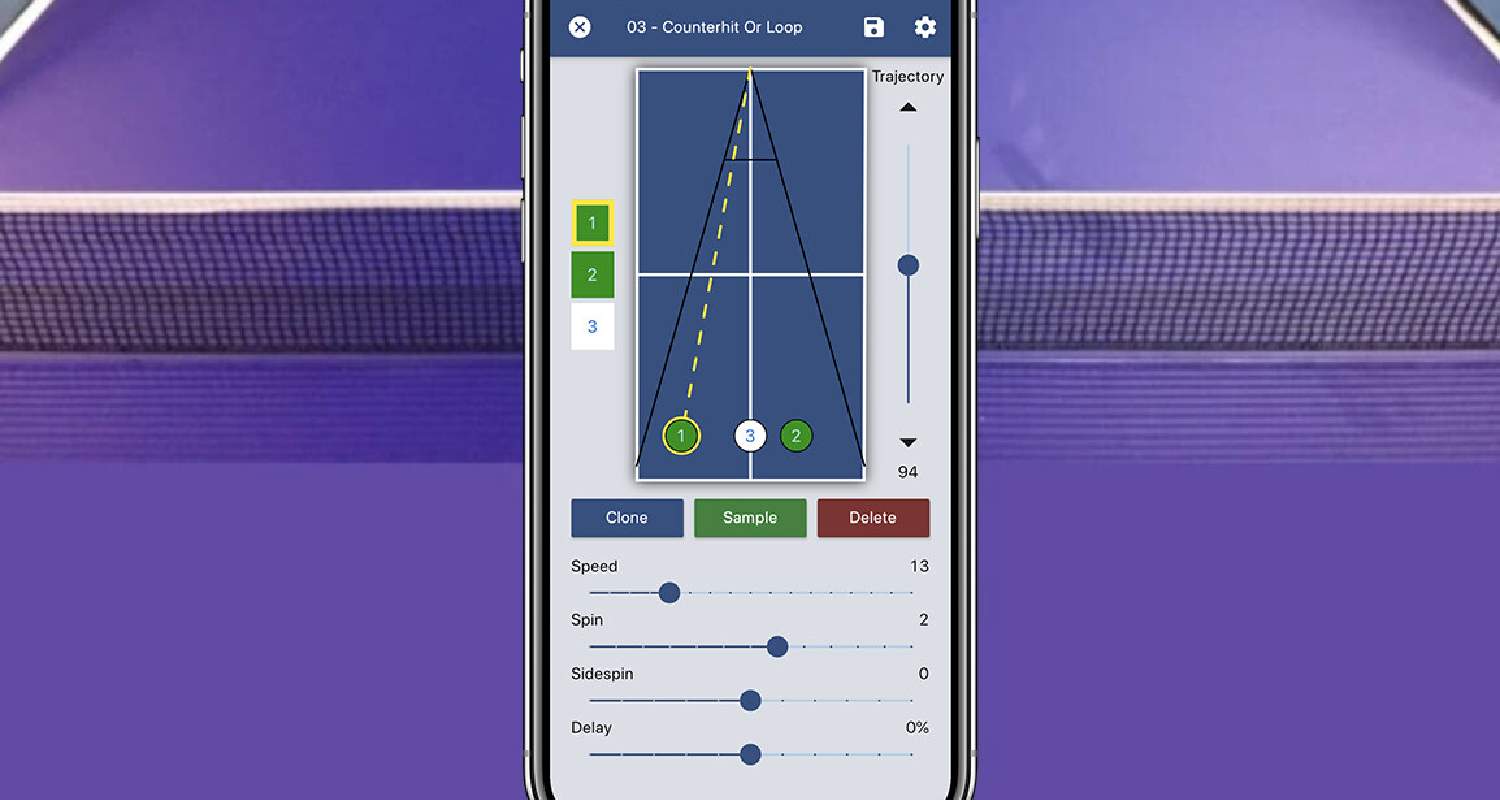 What to Expect?
You get more features with the Power Pong 5000 than any other robot in the world. Let us take a closer look at some of the features that it has to offer.
Buddy Ball Picker
The Buddy Ball Picker is the recycling unit of the Power Pong 5000, saving you lots of time in your bid to become a great player. It is an incredible piece of innovation that allows you to keep practicing without having to worry about collecting the balls and placing them back in. This ensures a continuity that is bound to help you become more consistent.
Unlimited Memory
With the Power Pong 5000, you get an unlimited memory for storing as many drills as you want. This means you can add customized drills that are made ideally to test your strengths. This offers a wide range of customization available to the user, a feature that is quite exciting.
Constructions and Design
What appeals the most in the Power Pong 5000, despite the advanced technology, is its design and construction. The Power Pong 5000 comes with a three-wheel design, made along the same lines as the Butterfly Amicus Robots. The range of options available in the customization and the accuracy are all possible thanks to this design.
You can practice with straighter balls, generate every kind of spin on offer, and customize the amount of spin, as well.
Control Features
There are two options available for users when it comes to using the Power Pong 5000. You can either use the advanced mobile application to set up the drills and practice with the Power Pong 5000, or you can use the traditional but improved control box.
The Bluetooth mobile app, though, is one of our favorite things about this robot. This is an upgrade on the previous models of the Power Pong 5000 and it allows you to customize every ball in every single drill from your phone for complete control over your training routines. The focus should remain on "every" because you are given that much control over the robot, making it a user-friendly experience.
If you are not a fan of the mobile app and you feel that you require a more hands-on approach, then we don't blame you. This only means that you get to use the control box, which is another superb feature of the Power Pong 5000.
Using the control box means that you don't get the same level of customization and drill storage with it, but you can still store nearly 100 drills and have the option to even cluster them.
However, we would suggest leaping to use the app because there are so many exciting features. So, get over your technology block and make the most out of your investment!
Even though it costs so much, a lot of people do not mind buying it because of the insane 3-year warranty that comes with the Power Pong 5000. This makes the investment a lot safer.
Tag and Share Features
There is an option for the tag feature, too. This feature allows you to add customized drills for more than one person if you are sharing the robot with family or friends. You do not have to worry about using the same drills as your friend, as you two can have different strengths and weaknesses.
Similarly, there is a share feature, that allows the trainers and coaches to text training drills to their friends and students. This robot is truly taking the game to the next level.
Random RND Feature
There is also a random RND feature, that helps you give an experience of playing with an actual opponent. As you would not be able to predict where the ball falls in your court. This is a great way of using the unpredictability of the robot to improve your gameplay.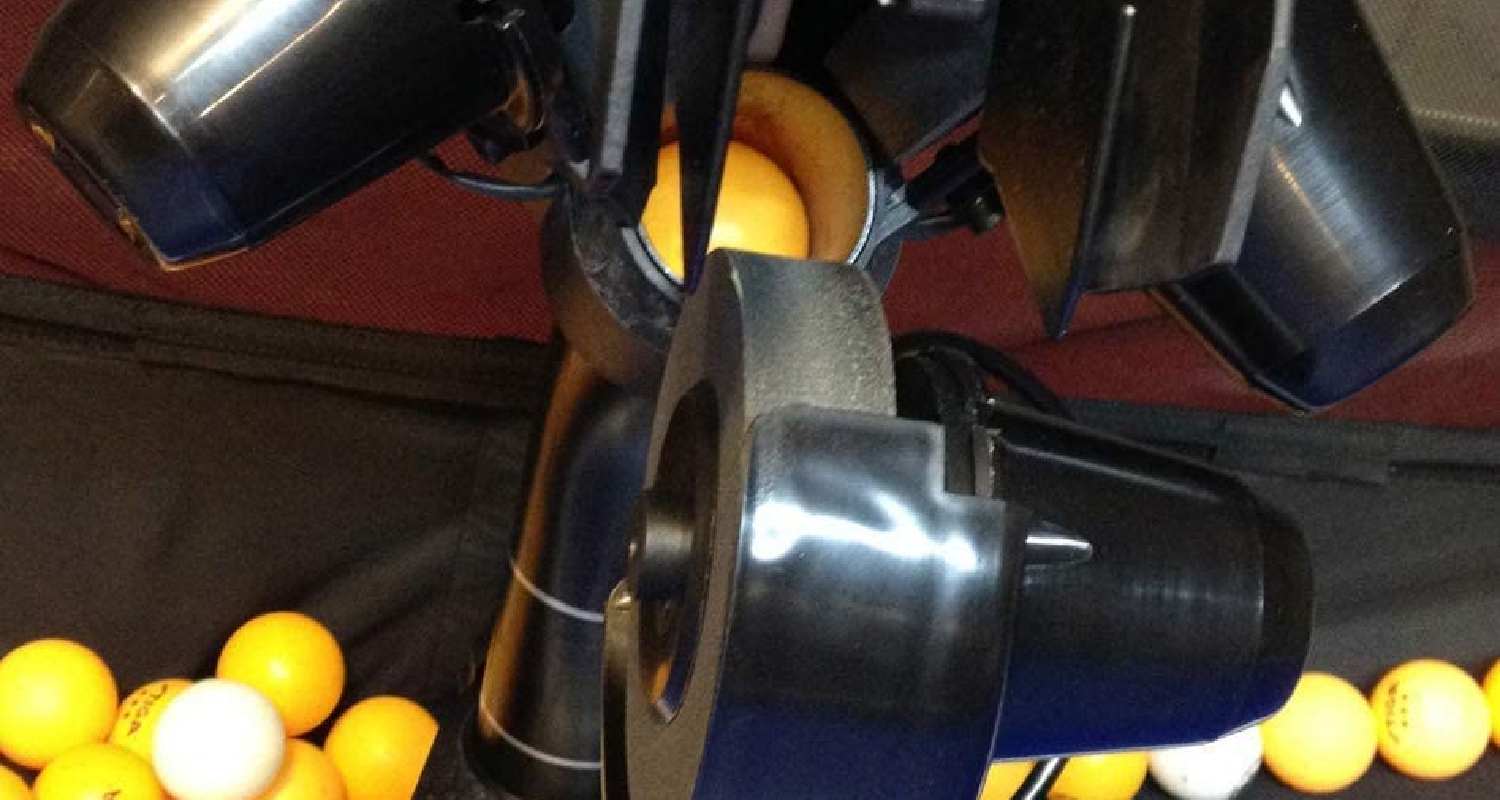 Pros
3-Year Warranty
You get a 3-year warranty on the Power Pong 5000. Although, all of their products have a 3-year warranty. In addition to this, these products are sold by Attila Malek, a USATT hall of famer and table tennis coach.
This warranty makes it a safer investment, as most people are unwilling to fork out such a big amount without having a safety net. The company offers great customer service and support, post-purchase, too.
So, if you have any issues with your robot, simply send it back to them and they get it fixed as soon as possible. As well as great technical support, Attila Malek and his team at Power Pong help you if you need help getting started with your new robot. As well as the 12 pre-installed drills, they also offer to send you a custom-tailored set of drills.
Free Balls
You also get 100 free 3-star balls on your purchase of the Power Pong 5000. This is an incredible deal, as you probably feel that you need that many table tennis balls to play with this robot. Plus, the ball-recycling net is a big help, as you probably would not want to be chasing the 100 balls, every day.
10 Day Return Policy
There is already an attractive 3-year warranty, but to make things better, Attila Malek's team has added a 10-day return policy for all customers who could change their minds about the purchase. Another fantastic gesture that only increases the chances of their products being sold.
Individual Frequency Control
Unlike the earliest model of the Power Pong 5000, you get the option for Individual Frequency Control with the Power Pong 5000. This allows you to individually adjust the time between two programmed balls based on the previous ball type.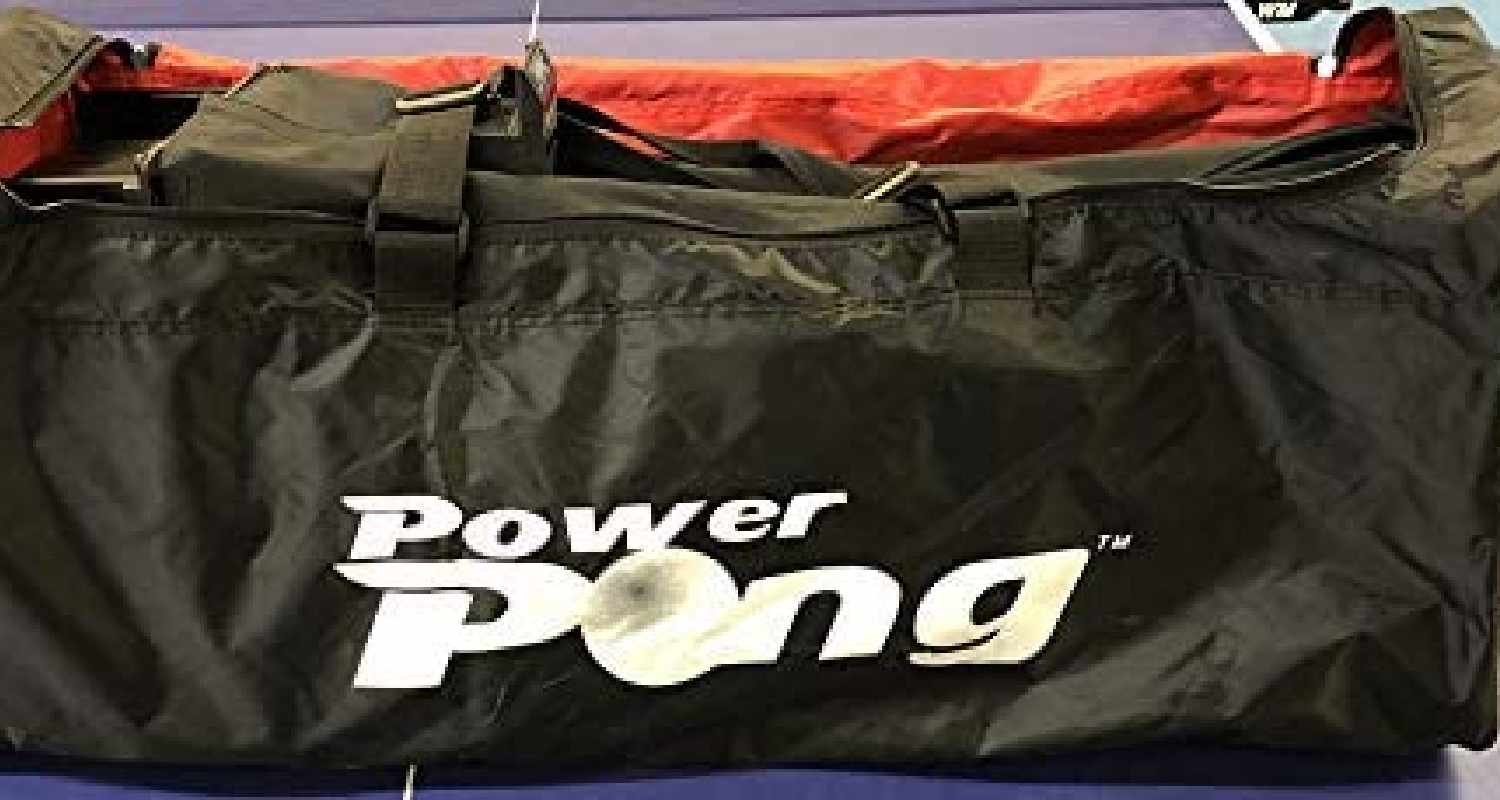 Cons
Incredibly Expensive
For all the features, and all the things on offer, the Power Pong 5000 is very expensive. A lot of people are interested in having such an option at home, but the price tag puts many people off. It is ideally made for the top professionals, who play competitively and there are much higher stakes for them.
They can afford to invest in the Power Pong 5000 and it makes ultimate sense for them to do so. If you play recreationally, only, then it does not make a lot of sense to buy the Power Pong 5000. So, unless you have a large appetite for playing serious table tennis, this is not a sensible investment.
Noisy
This is a problem that persists with most high-quality robots. The noise levels of the Power Pong 5000 are a big problem and you should find an isolated space in your humble abode before ordering the Power Pong 5000. You do not want to be disturbing your family or your neighbors, as the Power Pong 5000 can be seriously loud.
Our Rating: 4.5/5
Our rating of the Power Pong 5000 is quite high. We live and breathe table tennis, and buying the Power Pong 5000 was a great idea. However, we have to stress the fact that there is no reason to buy it if you do not play the game professionally.
There are so many things to like about the Power Pong 5000, from the ultimate control features to the customization quirks. The unlimited memory feature is our favorite but the construction and design speak for themselves, too.
The noise and the fact that it costs more than an arm and a leg, are some of the reasons why people are reluctant to spend on it. However, the quality is assured thanks to the 3-year warranty on offer.
Frequently Asked Questions
Is the Power Pong 5000 Equipped With a Silent Mode?
No, the Power Pong 5000 is not equipped with a silent mode and it can be very loud.
Do You Get a Free Replacement Motor With the Power Pong 5000?
No, in case something happens to the motor of your Power Pong 5000, you will not get a free replacement.
What is the Country of Origin for the Power Pong 5000?
The Power Pong 5000 is manufactured in Hungary.
Conclusion
To sum it up, the Power Pong 5000 makes complete sense if you have the resources to burn on a highly expensive robot. Some of the top professionals might even argue that even at nearly $2000, it is a bargain, because of the customization and training features that it comes with. The warranty can make you think twice, but if you are thinking twice, then you probably should stay away.
For recreational players, this should not be a serious option. The noise levels are quite high, so even if you can afford it, you should think twice before buying it. Of course, that would mean clearing out a large area.