Sometimes, the safest option to choose is the proven option. A lot of people would disagree, as different opinions make up our beautiful world. However, when it comes to picking the right robot to practice table tennis alone, you should go for the one that improves your game, rather than the flashier option.
Talking about the Y&T V988, we find out, that despite being released over 15 years ago, it remains a popular option amongst table tennis homes.
This comes as no surprise, especially, to our team, as almost all of us have experienced playing on this beast. It is a fantastic option, so let us dive right in, to find out whether you should be choosing this robot for your table tennis endeavors.
Y&T V988 Robot Specifications
Our Rating: 4/5
Size: 20.5 x 14.5 x 41.3 inches
Weight: 28.6 lbs / 13 kgs
Frequency: 30 – 90 balls / minute
Speed: 4-35 meters / sec
Capacity: 50 – 145 balls
Ball Spin: 8 types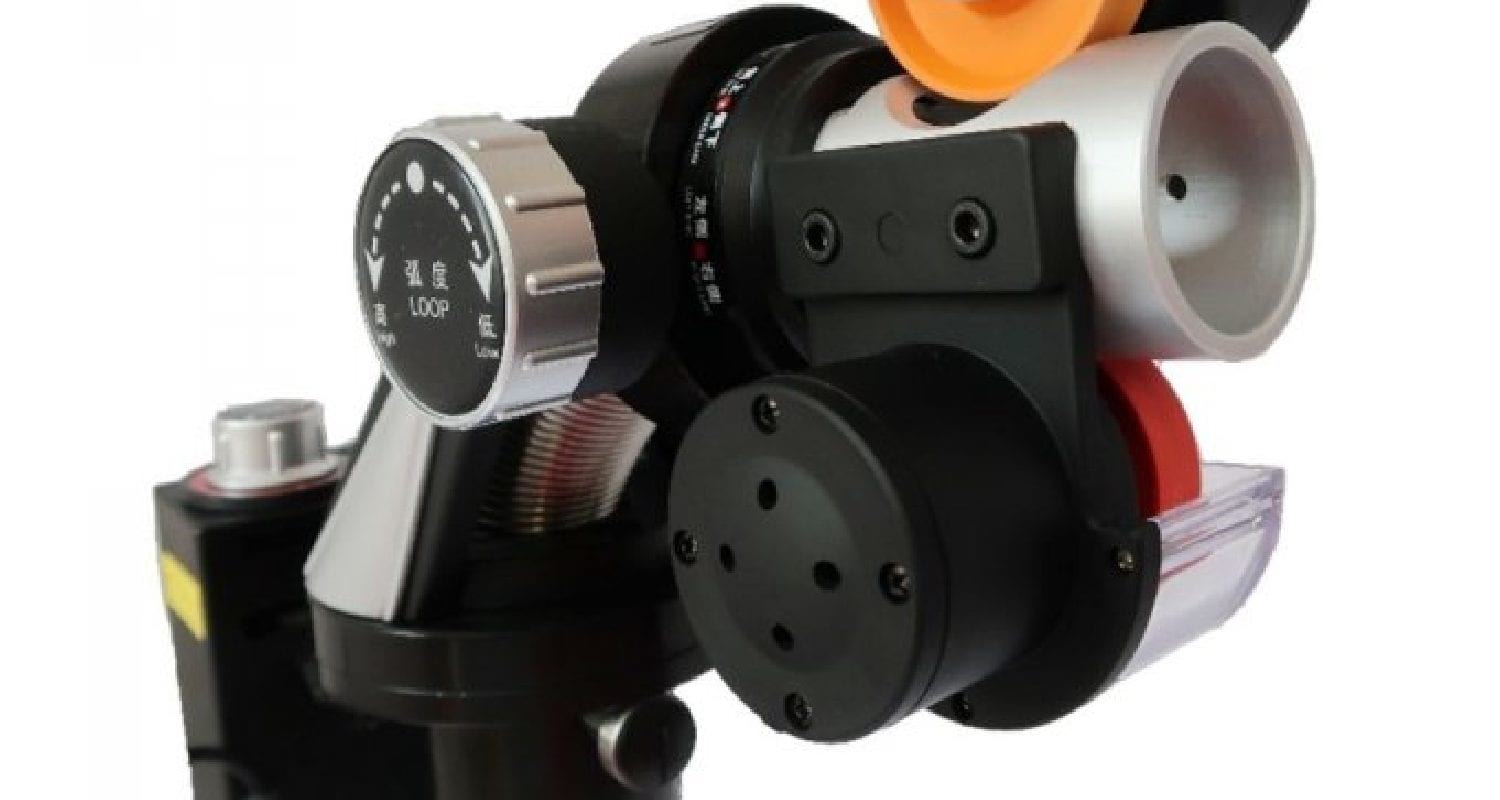 What to Expect?
You can expect a lot of good things from the Y&T V988. We discuss all there is to this reliable option that has survived the decades.
Reliability
The Y&T V988 is one of the most reliable options in the market. You can be certain that what you will be receiving after the purchase, is a top-tier robot. It could very well become an additional family member, and it will do exactly what it is supposed to do.
There is good reason, as to why the manufacturers have not discontinued this beast! We love it!
Longevity
You can be sure that the Y&T V988 is going to help train you and also your next generation! It is a superb option to have, especially, when you consider that it has lasted the test of time, and it is here to stay. This is the best synonym for money well-spent!
It is made of steel, making the robot heavier (read: durable) and better.
Net Catcher & Feeder
The catch net of the Y&T V988 is deep from front to back, allowing for good ball recycling. It also ends up recycling the balls that fall in the net. This is a fantastic feature, quite common in robots, today, and shows just how far ahead the Y&T V988 manufacturers were thinking.
This means fewer balls bouncing into the line of a robot shot or breaking your concentration because fewer balls are hopping about on the robot side of the table. You also spend less time scooping up table tennis balls that did not make it into the catch net.
Serve Combinations
The Y&T V988 provides a variety of serves that players are likely to encounter. You may mix these up to become used to various speeds, from slow-speed serves that are difficult to tackle to faster ones that push you a little further away from the table.
Similarly, you can use a combination of different spin serves, from backspin serves to topspin serves, to change things up. When you come up against superior players, the unpredictability aspect can be beneficial.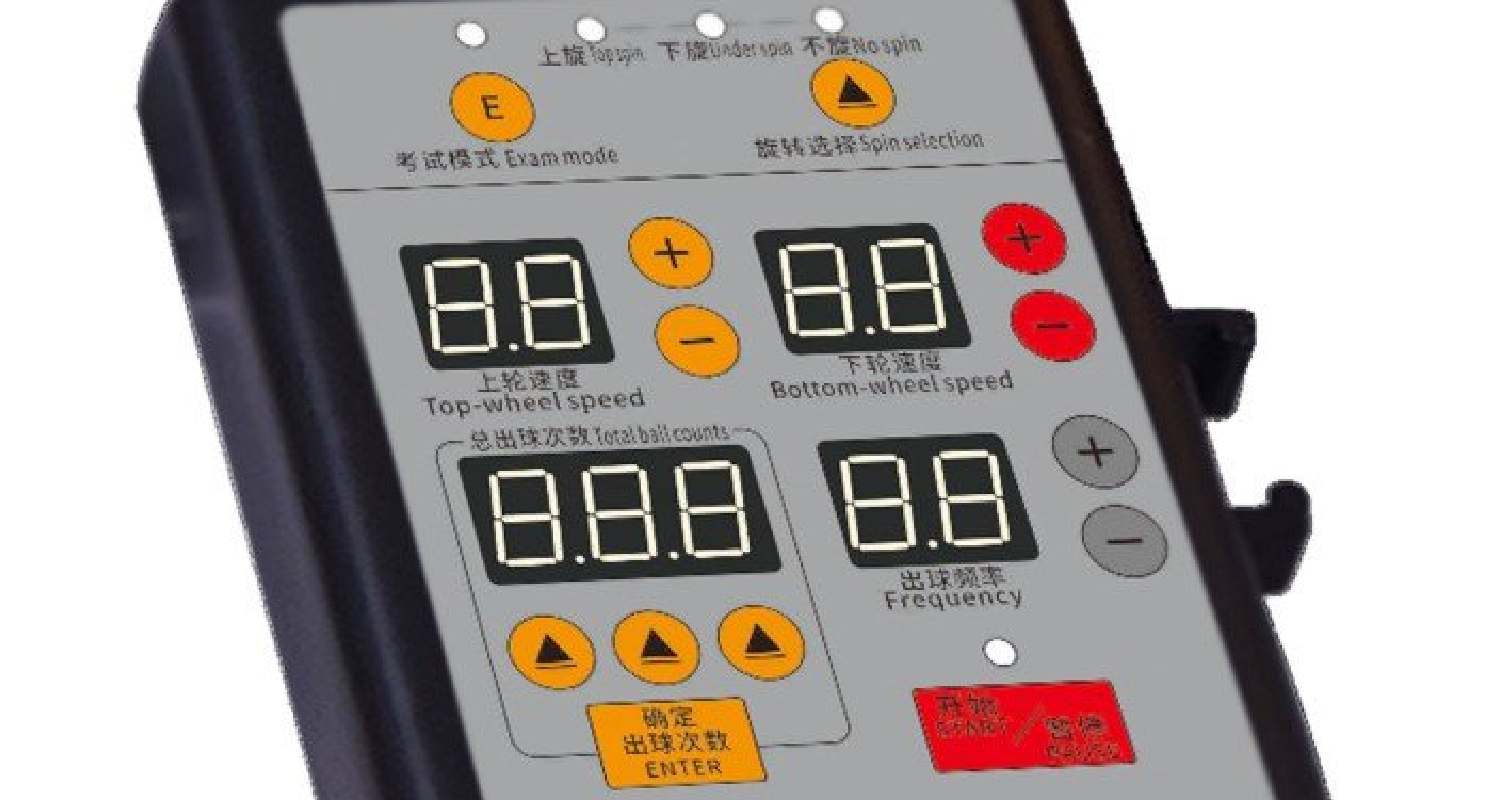 Pros
Made For Amateurs
If you've been playing table tennis for a long and want to step up your game, this is the best option on the market for you. Unlike other expensive and high-end options on the market, we believe the Y&T V988 is designed specifically for beginners.
However, it is primarily dependent on your desire for table tennis and whether or not you enjoy playing it regularly. The features of the Y&T V988 are not overly complicated, and you can get the most out of it even if you are a semi-pro.
Time Saver
Some of the choices available for amateurs on the market are based on robots that merely shoot balls at varying speeds. The Y&T V988 has more functions than just shooting balls, and one of the greatest has to be the recycling net system.
This is an excellent addition to the robot, and you will be able to devote more time to your training or workout session rather than chasing ping pong balls around the room.
It is much simple to set up than the more sophisticated options. You may plug it into a switch and it will be ready to use. So, that is another technique to save time while avoiding complications and being technologically challenged.
Classic Design
This is a design that stands out when compared to the other options. A golden and black machine that will not only look amazing when you put it in your room, but it will also elevate the entire look of your gaming area.
The design is a stand-out, too. The Y&T V988 is self-supporting, and the net is permanently linked to the robot. This is intriguing since you can move the robot away from the table to perform counterlooping drills for more realism.
Fits Almost All Tables
You don't have to be concerned about the Y&T V988 fitting into your table. You should be okay if you have a standard-sized table. According to the International Table Tennis Federation (ITTF), the standard size of a ping pong table is 9×5 ft.
Most of the tables available are standard sizes, thus getting your robot fixed on your table should be no problem. However, verify for confirmation before placing your order to buy. This will help to avoid any confusion or trouble that may emerge.
3-Year Warranty
The Y&T V988 comes with a three-year warranty. While the robot is not as pricey as other high-end solutions, this is a significant difference when people consider investing in it.
You have a lot of peace of mind because you are spending a lot of money, and you know if it develops any issue, you can always get it replaced.
150 Free Balls
The manufacturers have also included a set of 150 balls for your convenience. This is great as you do not have to worry about placing a separate order to get the right size of balls, that would fit the robot.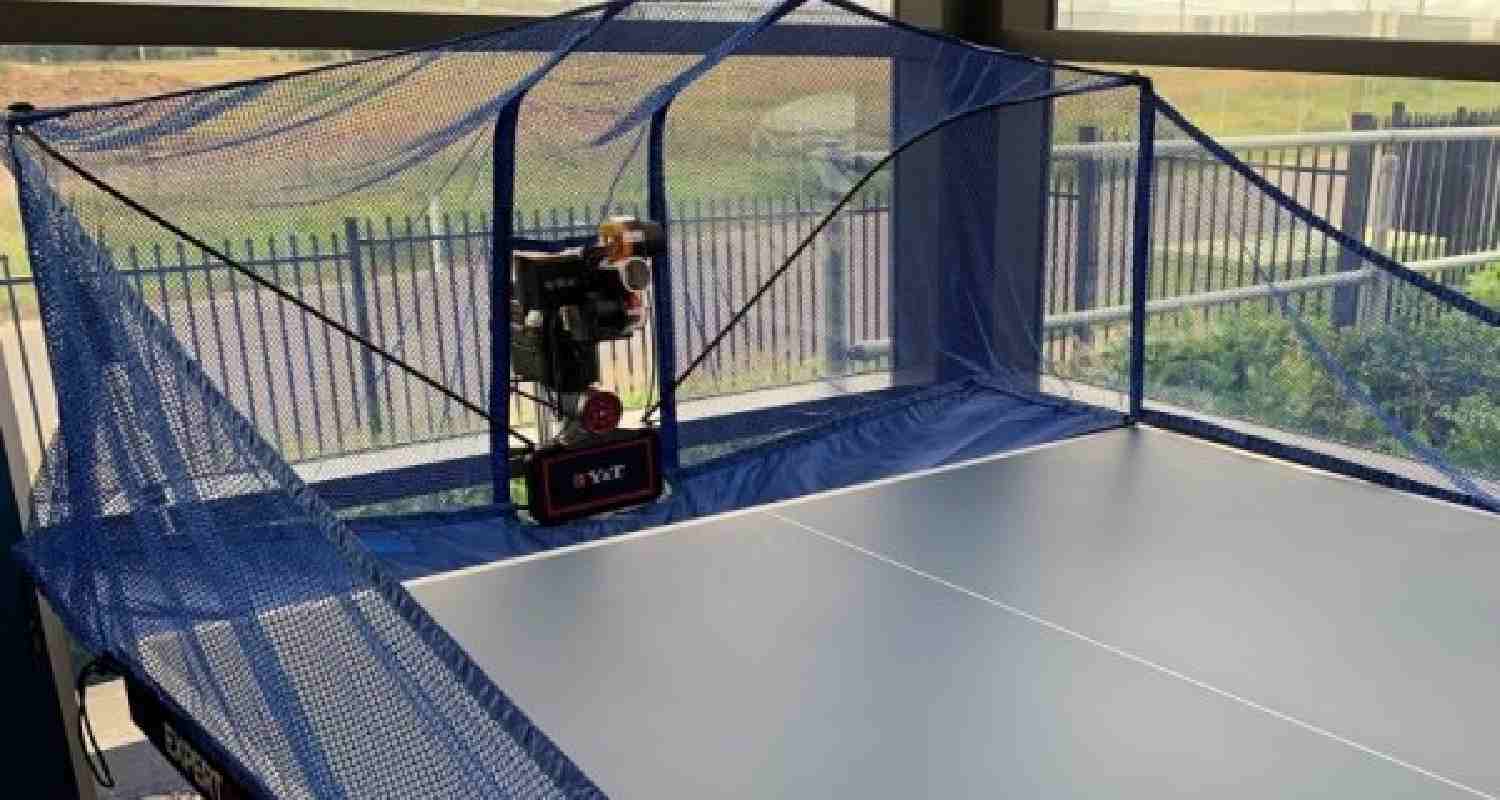 Cons
All things considered; this robot still has a few issues. We have pointed them out for your convenience.
Slow Mode – Still Quite Fast
Even at its slowest frequency, the ball feed is still too fast for many people. At the slowest speed, the time between balls is less than one second, which is one of the main reasons why novices struggle early on.
It's not enough for players to execute serve return drills in which they get in the ready position, the robot serves short, they step in and flip, and then they get back in the ready position.
Poor Oscillations
The Y&T V988's oscillation mode isn't as random as the other robots. It will shoot balls to the right and left, but they will always land in the same two locations.
Other robots like the Oukei, on the other hand, vibrate independently of the shooting, resulting in balls that shoot randomly. This predictability is a weakness in the design of the Y&T V988.
Furthermore, the oscillation button on the robot is located behind the robot, so you must stop and go turn it on and off to go from stationary to oscillate. This is quite inconvenient.
Our Rating: 4/5
The V-988 is a solid stand-alone model. While it is slightly more expensive than other options, it makes up for it with a little adaptability; it can be used anywhere, at any time, with no complicated setup.
It also comes with 150 free balls, which should keep you busy for a long time. While its controls are a little more cumbersome, it does have a nice quality of life feature: an automatic ball catcher.
This robot provides a lot of peace of mind when combined with its three-year guarantee. It is a decent option for amateurs.
Frequently Asked Questions
Has the Y&T V-988 Been Discontinued?
No, the Y&T V988 remains a top-seller for the manufacturers and it has not been discontinued, more than 15 years, after its release.
Can the Y&T V988 Be Programmed?
The V-988, unlike many other robots on the market, cannot be programmed, but it regularly and dependably produces a hard, sharp shot.
Conclusion
The Y&T V-988 is another robot designed for club or school use rather than individual use. Nonetheless, it provides a sturdy and easy-to-move robot at a price that is nearly half that of the H2W or Amicus series robots.
For beginners, this robot provides everything needed to fine-tune the fundamentals and will continue to do so for many years.
While most of the other robots on this list have a lot of bells and whistles, especially in a school or club situation, the V-988 is a fantastic pick to provide a consistent practice partner for years to come.
As previously stated, the V-988's primary disadvantage is its limited capability. At this price, it is difficult to justify the purchase for a home user. However, for a club or coach seeking for a robot to test new players against, the dependability of this robot makes it an excellent choice.