If you want a high-quality rubber for your paddle, but you also do not want to spend big, you can check out the Xiom Vega Pro.
There are lots of good things about the Xiom Vega Pro, but one of the best things about the Xiom Vega Pro is the fact that it has been around for well over a decade and remains a favorite for top athletes.
Xiom Vega Pro Specifications
Our Rating: 4.3/5.0
Speed: 7.8
Spin: 8.6
Control: 7.9
Gears: 7.7
Consistency: 9.0
Durability: 7.2
Tackiness: 3.1
Weight: 5.3
Sponge Hardness: 6.0
What to Expect?
Xiom Vega Pro was introduced at the end of 2009, breaking into the new decade and setting a precedence of Xiom's ability to produce quality rubber. However, the question is, what can you expect from this rubber? Let us explain in detail.
Topsheet Grip
The top sheet of Vega Pro is what is called an old-school top sheet, which is very thick, not too elastic, and does not have a grainy surface. It still holds the ball well, but when you try to take an angle too acute, it slips and you're getting the rubber from the old school that doesn't grasp the ball.
It is an excellent top sheet but modern rubbers have even better top sheets. You can still carry it up in severe angles in the grand scheme of things, still an aggressive rubber, but sometimes slip.
Arc
The arc of the Vega Pro is rather high but not as high as the 05 Tenergy. Surely very closely, ESN has manufactured it is one of the highest arcing rubbers ever and helps to provide shooting security much like Tenergy 05.
Feel & Hardness
The durability of the sponge is 47.5 degrees and I must remark that the rubber feels quite hard, overall. The hardness of the board is roughly considered to be medium-hard and fits nicely with the sponge to provide a good balance.
The feel of the Xiom Vega Pro is excellent, and it is quite enjoyable. You can feel the rubber bite at the ball and the sponge isn't exactly dead but also but not too active, it isn't too hard and not too soft, it provides a nice middle ground when you play offensive strokes.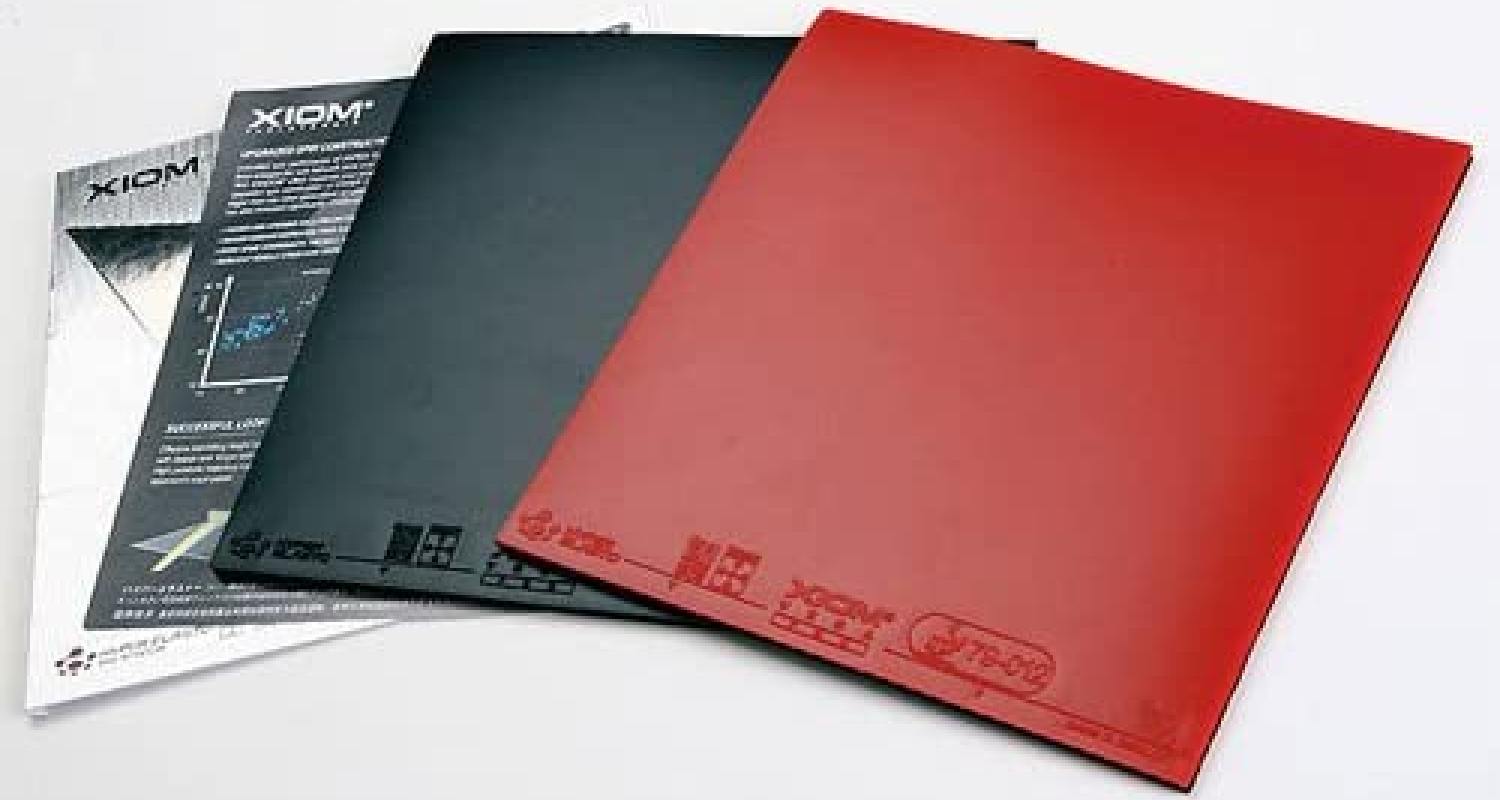 Pros
Excellent Control
The feel of the Xiom Vega Pro is excellent, and it is quite enjoyable. You can feel That, compared with something like Tenergy 05, makes a lot more sense to Xiom Vega Pro. As you anticipate from a middle-speed rubber, Vega Pro has considerably greater control than Tenergy 05.
Its sensation has been fantastic, its fast delivery is quite linear and its peak bounce is highly constant and solid. Touch shots may be played accurately and even high-power shots also have remarkable accuracy.
That rubber is honestly very sturdy! Much shooting safety in combination with the high Vega Pro arc is extremely good in the control department.
It can be considered a much more regulated version of Tenergy 05 – Baby Tenergy, if you want, describes this rubber. It's not as strong but controls much more when playing in its playful qualities like Tenergy 05.
This is a good alternative for anyone who cannot afford the Tenergy 05 or an intermediate player who wants to try something like Tenergy.
Decent Speed
As a medium-speed rubber, I would classify Vega Pro as a decent rubber. Rubbers are quicker nowadays and this medium is happy, still very fast, but it can fight with big boys in speed. Rubbers are growing faster and faster.
The speed of this Nittaku Fast arc G1, is pretty comparable but the speed of Tenergy 05 is like 85-90% again.
As for the catapult, it is little, it is a very linear rubber, especially for the low gears, with a very nice touch. It is still quite linear on the market to most Euro/Jap rubbers.
Fantastic Spin
Xiom Vega Pro is a loop-oriented spin-friendly rubber that is ideal for gripping the ball and for playing slow brushy strokes. It can be said, though, that it can compete in sheer spin production against any current rubber.
One would argue that it produces a Tenergy 05 spin up to 85 to 90% but not as much as MXP of Tibhar Evolution.
The strange part is that you feel it will not act like that and that it has this amazing sense of smooth feel, which is only limited to the similar to the feel and not what it is capable of. You can also notice that when you play large shots you just don't have the same spin creation.
Top Quality
The quality of Vega Pro is truly top-notch, which one does not expect for its price. The top sheet and sponge are of very high quality – particularly the top sheet, as it is magnificent. Only the Butterfly Tenergy rubbers beat the Vega pro in the quality department.
Durability
This is one of the very best ESN rubber. If you wanted to have the rubber, that would pass for durability and could survive a complete season, it is this one.
The top sheet does not degrade easily, the sheet will look still new even after 3 months, with no flaws, and will pass the grip test. impressive piece. can continue as long as rubber from Tenergy and is great for its price too.
On estimate, it could give you six months of high performance (2-3 times a week), after which the top sheet declines a little but very little.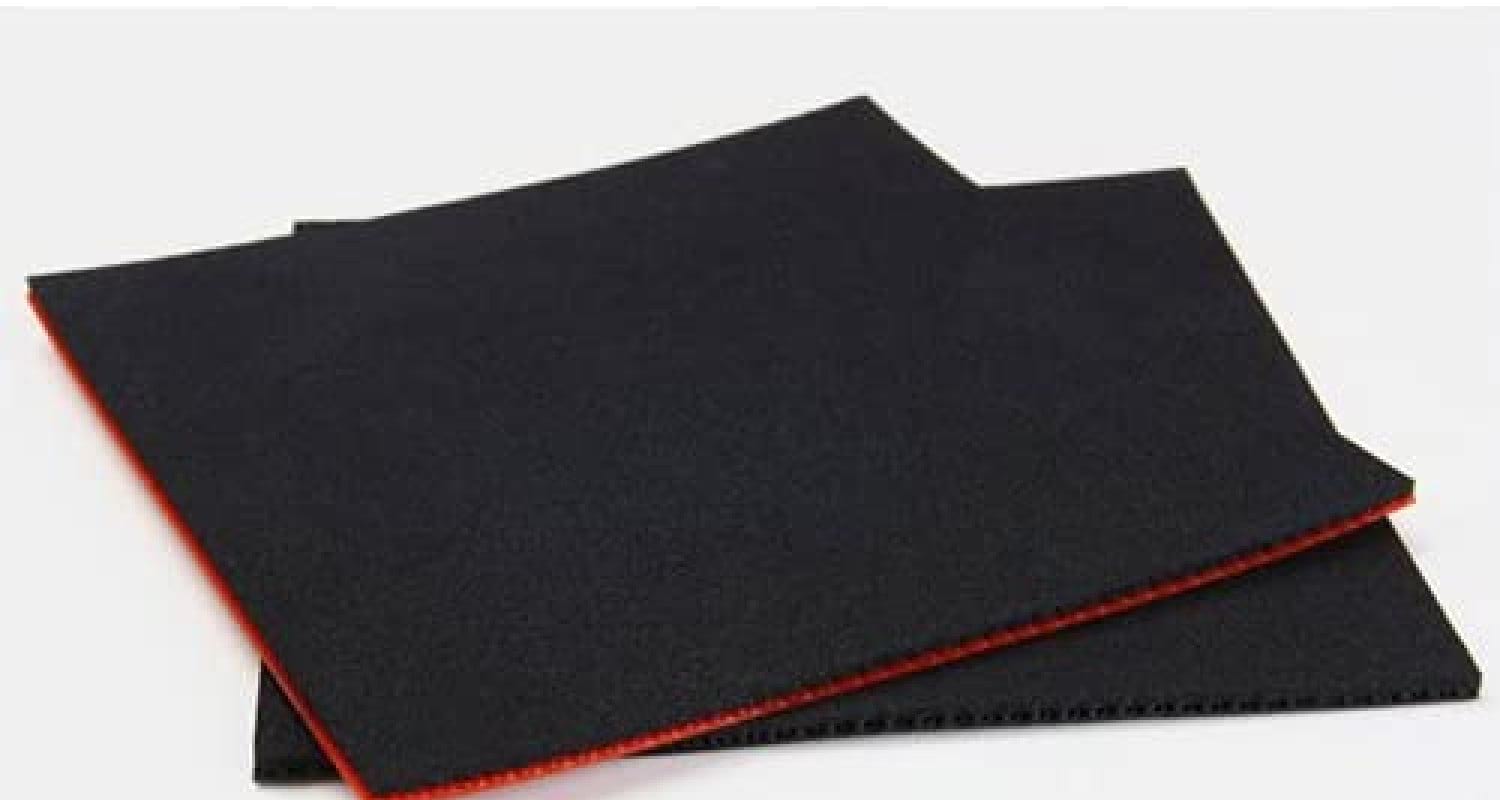 Cons
Not Quite Tacky
The Vega Pro lacks cumbersomeness and tackiness. Yes, we know it shouldn't be very snug, but it's not tacky at all. If you don't have experience playing with these rubbers before, it might restrict your game.
Not for Professionals
Top professionals will not opt for such a rubber. It has all the characteristics that one would want from rubber but at the same time, it simply is not for the top-tier players. The spin isn't as good, and the texture of the rubber is not as good as the more expensive options.
Our Rating: 4.3/5.0
Xiom Vega Pro is one of our favorite rubbers. It's the entire rubber package that makes it feel so wonderful. Good – spin, speed, control, arc, feel, quality, price… it only checks all boxes, and that's another reason to go for it.
For Vega Pro, it can be considered as a Baby Tenergy and that is the biggest compliment one can offer. A Tenergy 05 is slower, less spinny, more linear, more controllable, yet still plays like Tenergy 05. Honestly, the closest rubber we have attempted to play is Tenergy 05 and for half the cost!
Conclusion
Introduced in 2009, the Vega Pro immediately garnered international recognition for being a high-efficiency rubber at a good price.
After more than a decade, it is still strong now, and still a popular rubber not only for its comparatively low price but also for the label of Tenergy as one of the finest alternatives.
It is an extremely reliable rubber and has a predictable trajectory. You are never surprised by anything that this rubber does. Sometimes with other rubbers, the ball leaves the rubber in such a way that you end up scratching your head, not knowing what just happened.