Are you a table tennis enthusiast seeking to step into tournaments anytime soon, or just an amateur trying to explore the game by watching tutorials on YouTube?
If yes! Then joining a table tennis club can be the best investment you can make for yourself. Who knows that a person who once used to play table tennis just as a hobby might become a champion tomorrow.
However, if you are stuck with a plethora of club options and can't choose an ideal one for you. Fret not, we have listed down the top 6 table tennis clubs in Virginia for both professionals and newbies to help you choose what suits you the best.
What to Look for in Table Tennis Clubs in Virginia?
Your hunt for an ideal table tennis club depends on why you want to join a club. If you're going to play the sport just for pleasure and socializing, recreational clubs can do the job for you.
However, if you aspire to explore the game in-depth and participate in tournaments, you will require a professional place and assistance from experienced coaches. Here's how you can spot an ideal club for you:
Choose a club having more than 5 ping pong tables.
Make your side research about the coaches before signing up for the membership to ensure that you are choosing the best for you.
If you want to improve your footwork, vinyl flooring is ideal.
Make sure that the room is well-illuminated.
Look for places that encourage organizing tournaments and leagues, which will boost your skills and enhance your social network.
Northern VA Table Tennis Center (NOVATTC)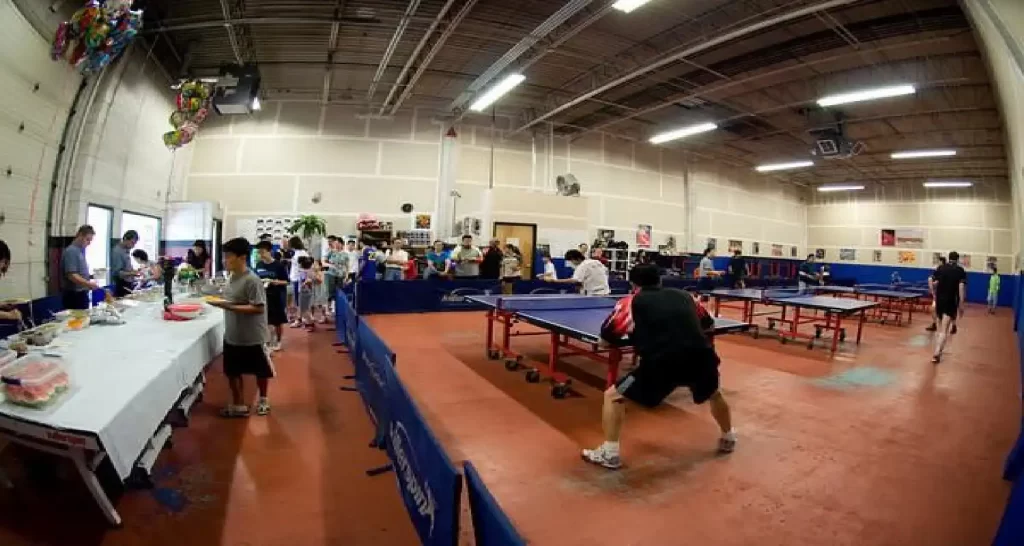 Location: 4264-C Entre Ct Chantilly, VA 20151, United States
Club Highlights: Top-notch ambiance, open area of about 3,360 square feet, 8 tournament-quality tables, professional lighting, and red rubber floor, available 7 days a week, highly skilled and experienced coaches
Club Fee: $$$
Connect: https://www.facebook.com/NOVATTC/
Website: http://www.novattc.com/home.html
Designed to bring the full potential out of table tennis lovers, this is the only club in Northern Virginia that provides full-time sports facilities to its players and remains open 7 days a week.
Northern VA table tennis club hosts training sessions for all age groups, from amateurs to professionals. Moreover, it offers private coaching and open-play facilities as well.
NOVATTC also comprises a product sales section having all the table tennis commodities, including ping pong balls available for players. This family-friendly table tennis club will soon host upcoming regional tournaments, which screams its credibility.
Smash Table Tennis at Cassel's Sports Complex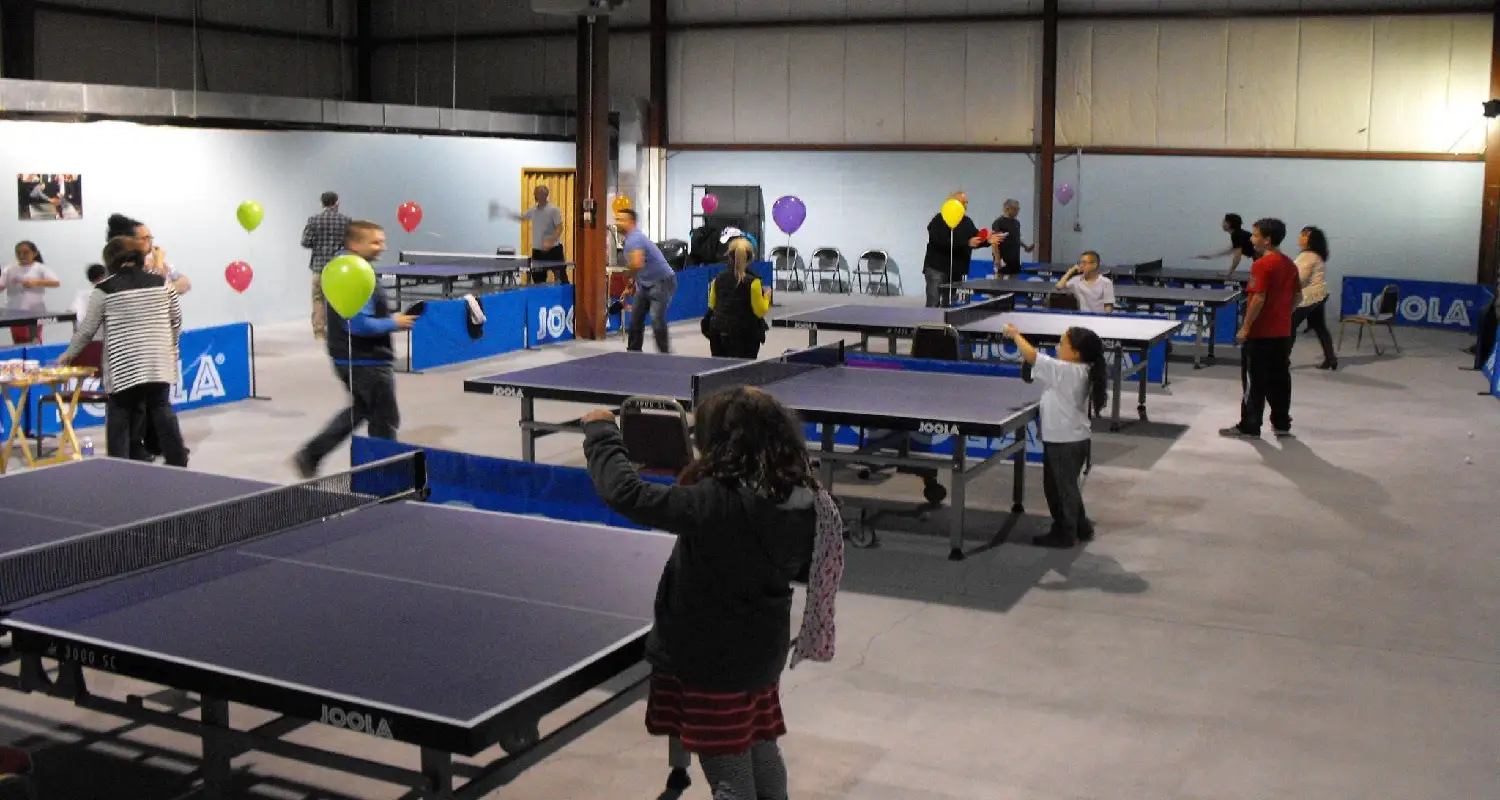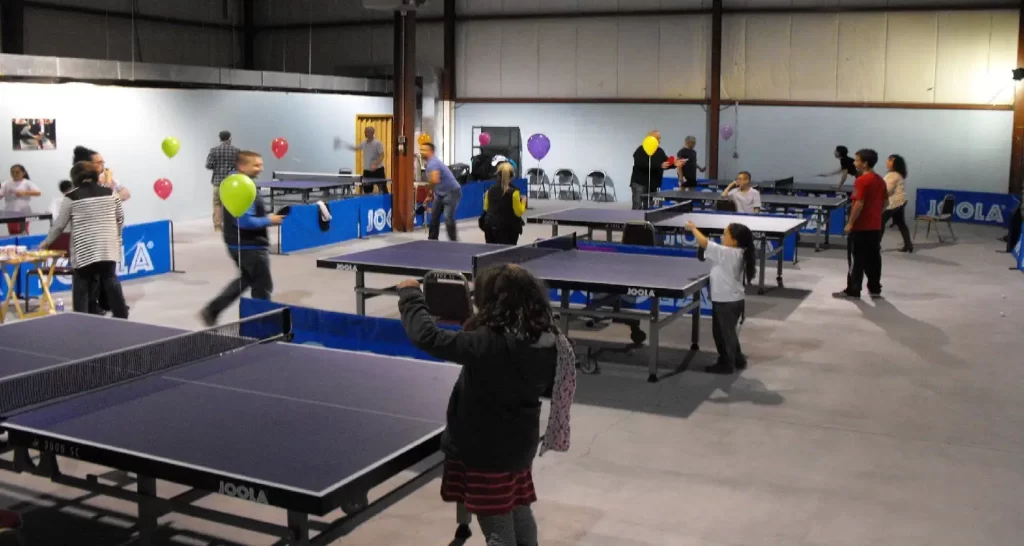 Location: 14000 Park Center Rd,Herndon, VA 20171
Club Highlights: Located at a place providing easy access to interstate roads, a pro shop, up to 15 premium XIOM tables, a spacious facility with a lounge and robots, open 7 days a week, and certified coaches.
Club Fee: $$
Connect: https://www.facebook.com/smashtt/
Website: http://www.smashtt.com/membership/
Smash table tennis club makes an excellent venue for ping pong enthusiasts to play and learn the sport from professionals.
Incorporating the facility of ping pong robots, this table tennis club aims to provide revolutionized training experience to players of every level. They hold competitive leagues twice a week to give players a real-time understanding of the game while making it an excellent evening for the audience.
The club has a highly skilled team of coaches including tournament winners. It offers private coaching, group coaching, camps, and after-school programs and has a lavish pro shop.
Moreover, they offer exciting and educational field trips along with table tennis exhibitions where you can grab a chance to play and get along with professionals at very reasonable prices. Field trips can be customized to your demand.
Newport News Table Tennis Club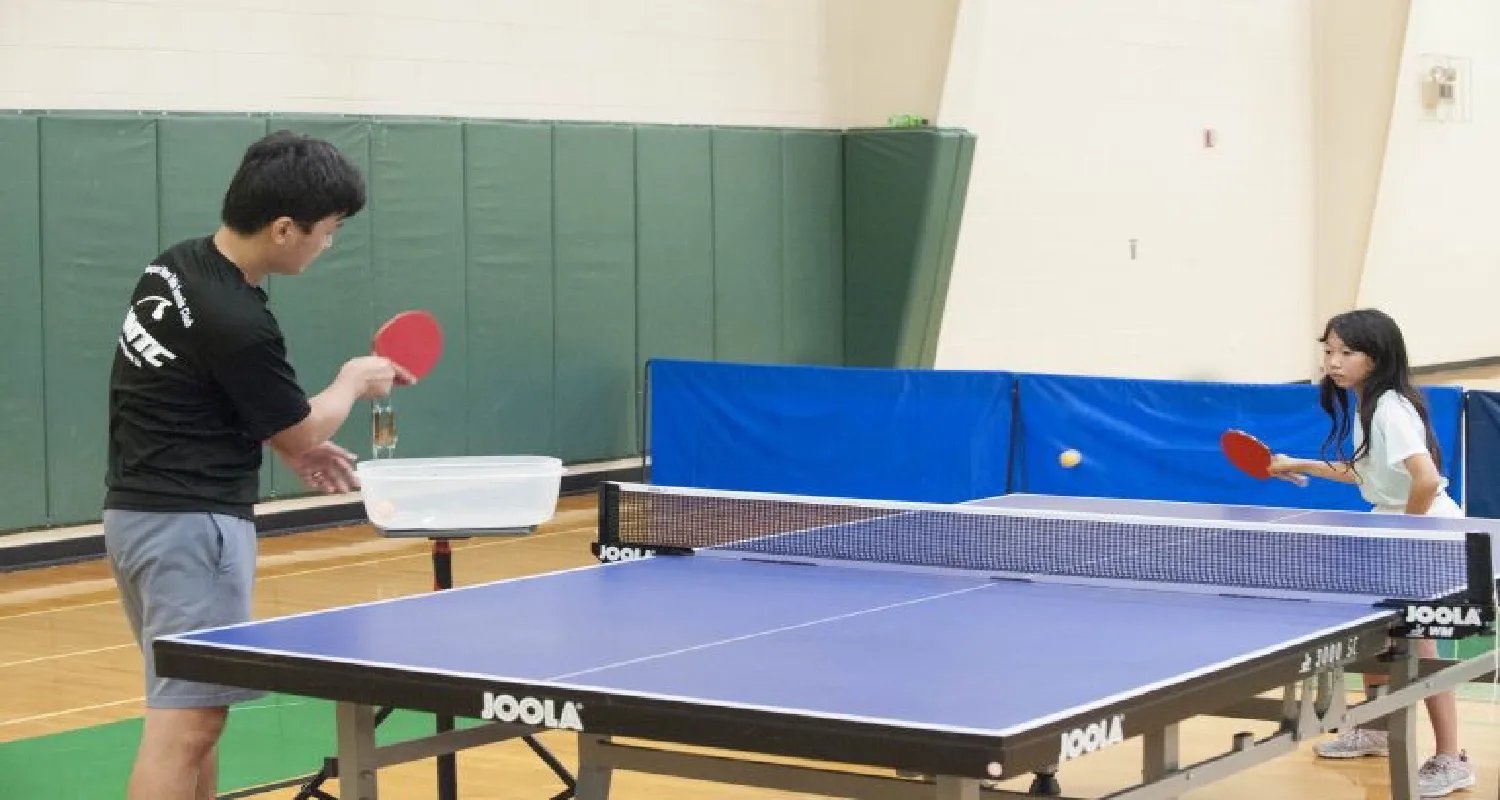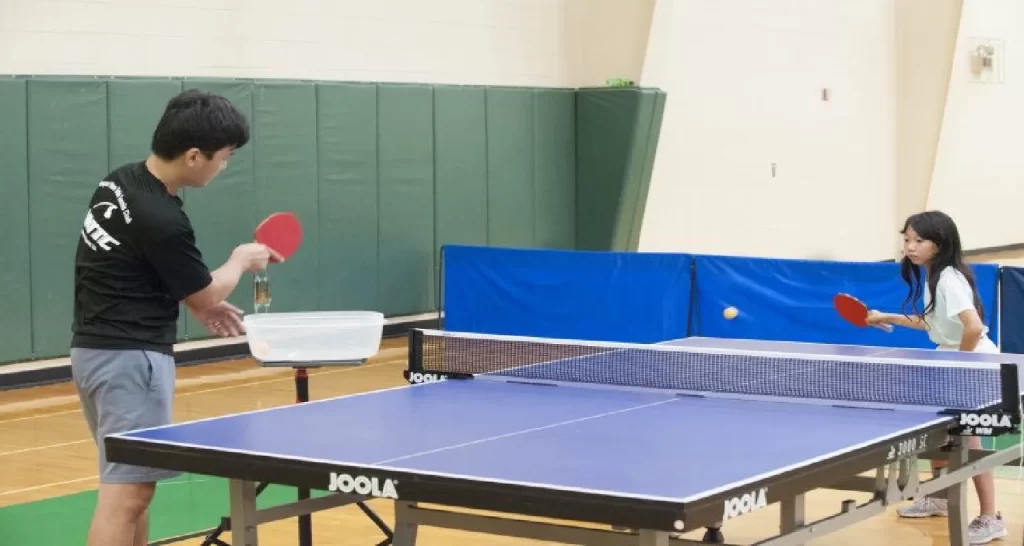 Location: 570 McLawhorne Drive, Newport News, VA 23601 and 15198 Warwick Blvd, Newport News, VA 23608
Club Highlights: 2 venues, 21 tennis tables having over 140 barriers, flexible schedule
Club Fee: $$$
Connect: https://www.facebook.com/groups/nnttc/
Website: https://www.nnttc.com/schedule/
Established in 2004, this club is affiliated with the USA table tennis (USATT) and provides all the perks any professional player or a newbie needs to ace the game.
Apart from having a large number of professional table tennis tables, it accommodates a community and recreational center as well. On top of that, it offers ping pong robots that can assist you in improving performance while training alone.
The club organizes tournaments among fierce and competitive players to keep the spirit alive. For newbies, though, it's only suitable if they're willing to learn by themselves since it doesn't offer proper coaching.
Charlottesville Table Tennis Club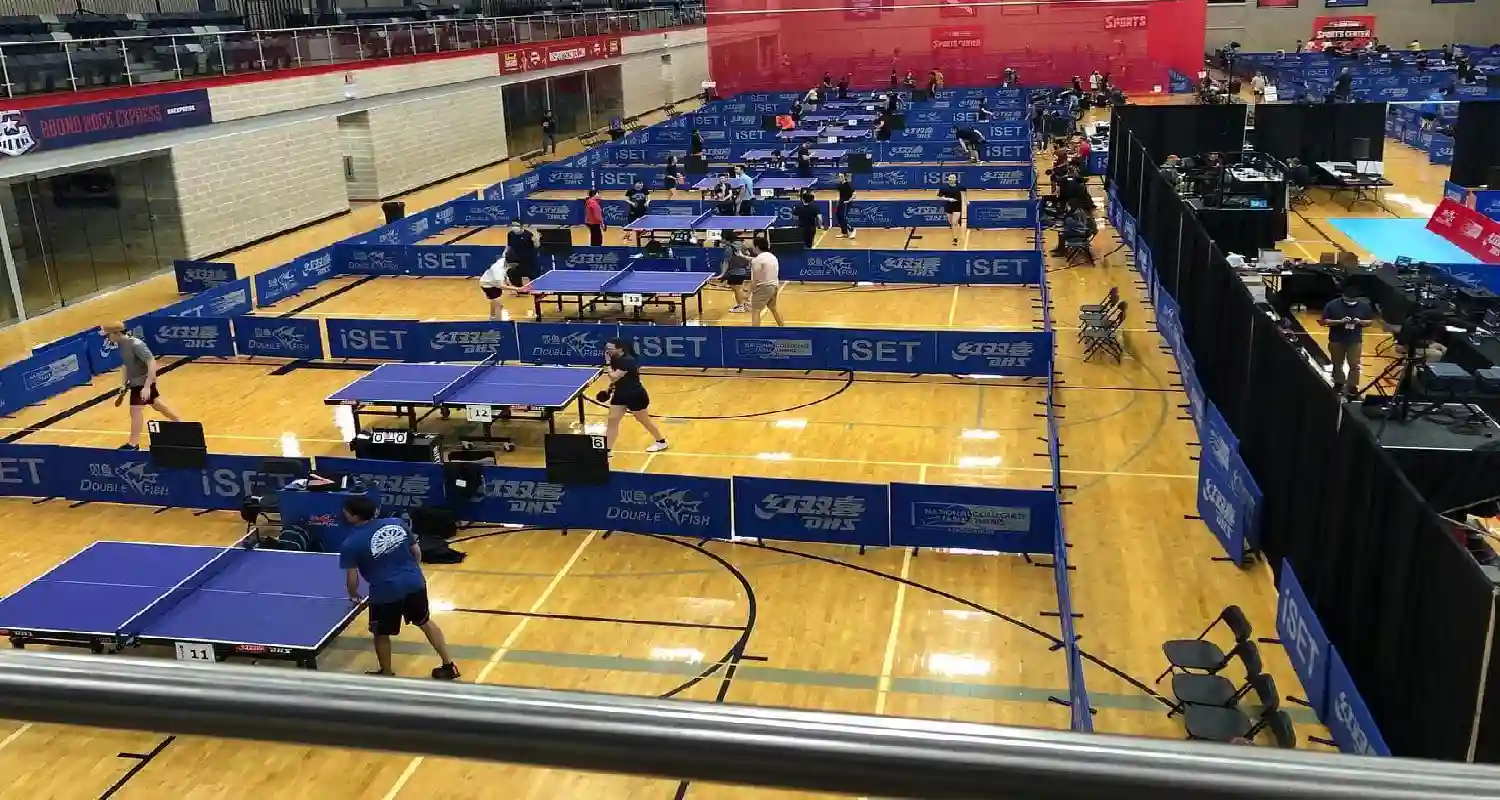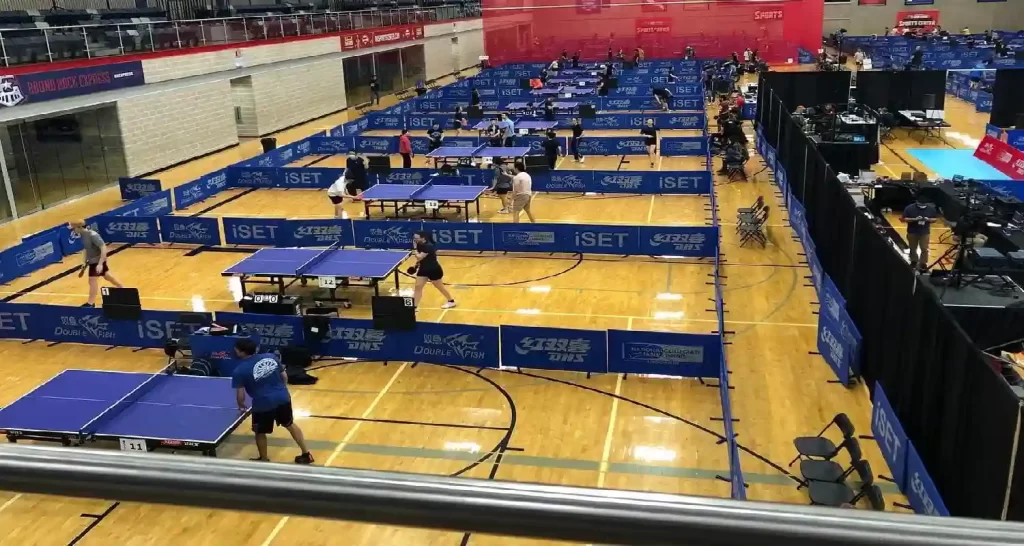 Location: 3006 Berkmar Dr, Charlottesville, VA 22901, United States
Club Highlights: No annual membership fee, 2 gyms, 9 tables including robots and wheelchair table, high-end interior, versatile coaches
Club Fee: $
Connect: [email protected]
Website: http://www.cvilletabletennis.org/
Equipped with wheelchair-accessible tables, this ping pong club is designed to accommodate everyone alike to play table tennis without any limits. It offers private coaching from a team of well-experienced coaches at budget-friendly rates and offers fantastic punch card options.
The club welcomes recreational players and conducts family-friendly matches every Sunday night. Spacious gyms and training robots make learning fun and fierce.
Tidewater Table Tennis Club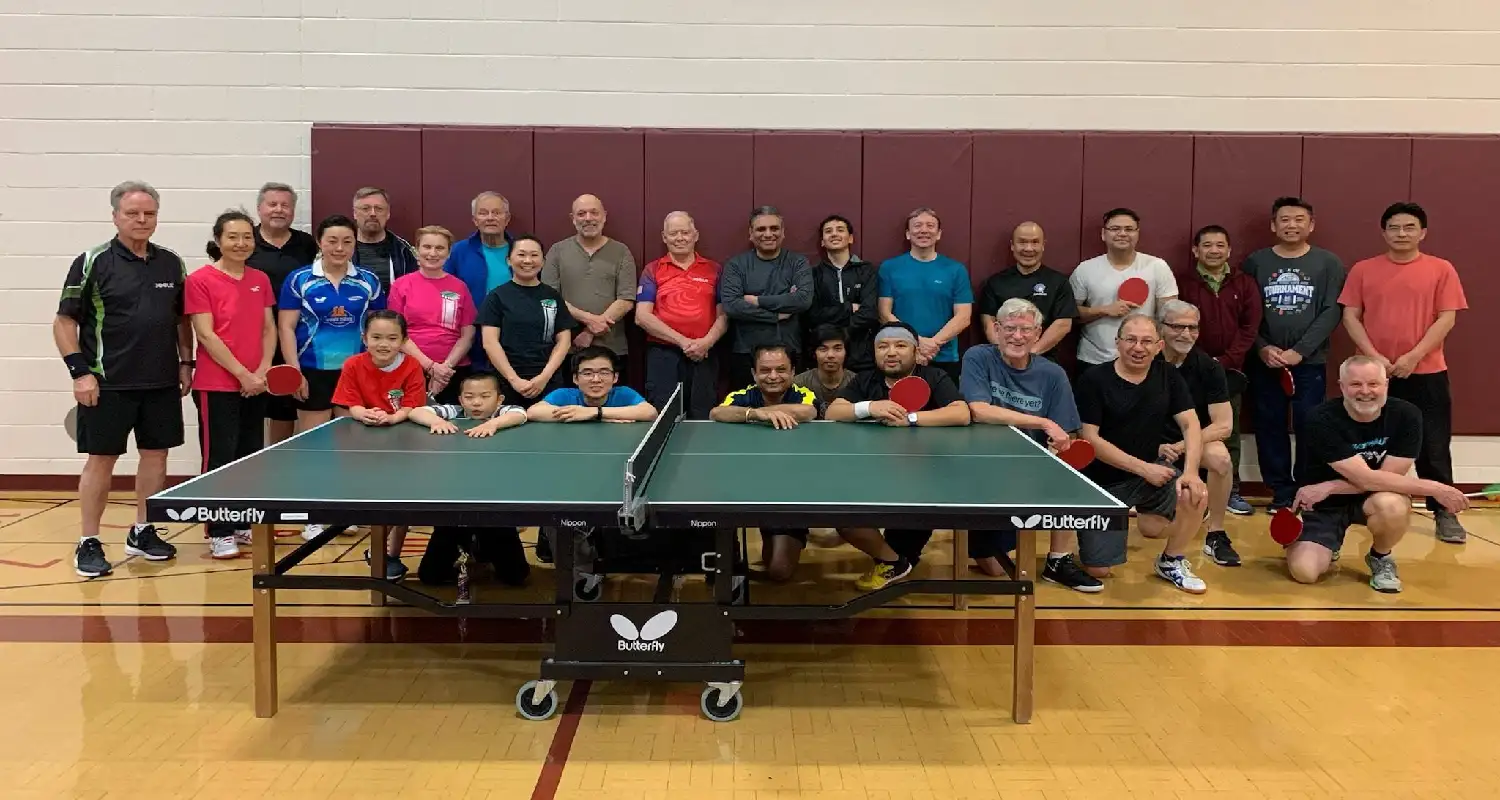 Location: Virginia Beach, VA, United States, Virginia
Club Highlights: High-end interior, 10 professional ping pong tables, spacious area of 5,000 square feet, open 3 days a week
Club Fee: $
Connect: https://www.facebook.com/tttcvb/
Website: https://www.tidewaterttc.com/
Hosted by Bayside recreational center, Tidewater table tennis club welcomes professional players and recreational players of all skill levels to gather and learn in a competitive environment.
The club is open for players for about 3 days a week. It encourages you to bring your own equipment. They don't charge you any membership fee; however, it is necessary to have a membership pass if you wish to avail the full range of their services.
The rooms are equipped with top-class lighting, high ceiling, and ball barriers. So, if you are a beach person and love playing table tennis, then Tidewater table tennis club can be a perfect place to grow your network and foster your skills.
Richmond Table Tennis Club (RTTC)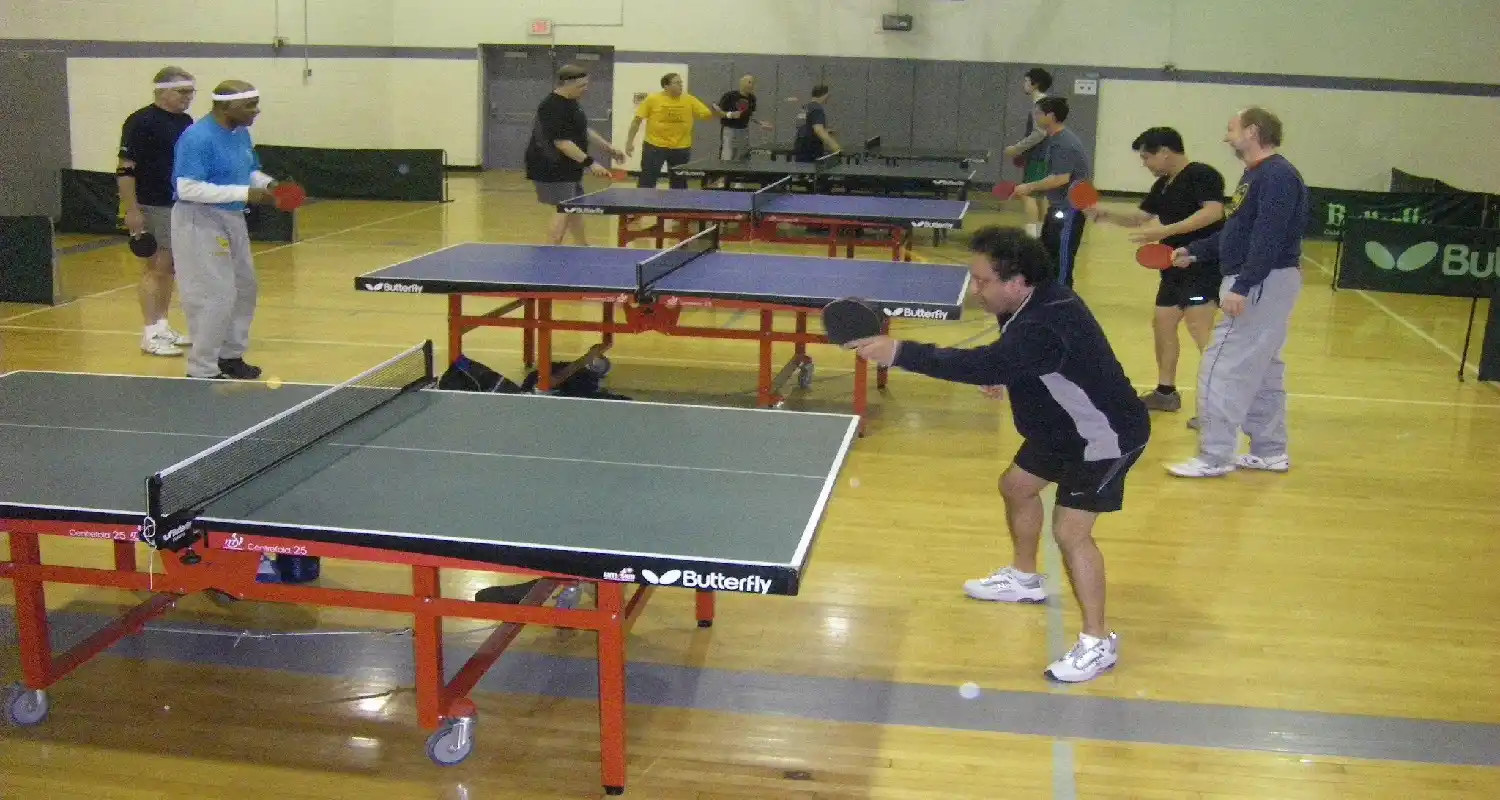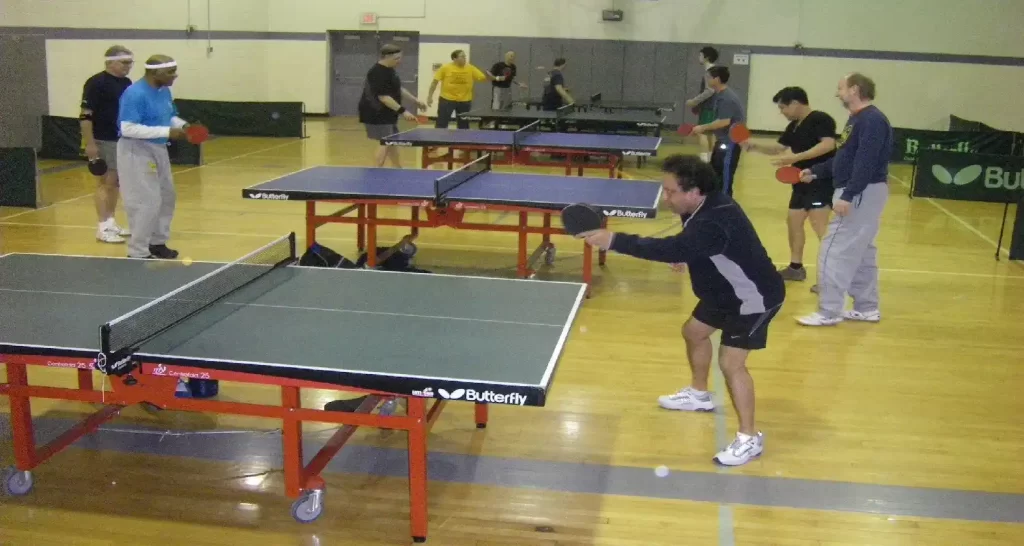 Location: Jewish Community Center, 5403 Monument Avenue, Richmond, VA 23226-1408
Club Highlights: Spacious room, 6 premium tournament grade ping pong tables, top-tier coaching, finest lightning, rubber floor
Club Fee: $
Connect: https://www.facebook.com/groups/RTTClub
Website: NA
Established around 1977, the Richmond table tennis club started at JCC decades ago. It has a team of one of the finest coaches in the field. Most of its players rank in the country's top 300-400 players.
However, Tao Li almost made it to China's National team and is now ranked 24th in Women's table tennis in the US. The registered members of RTTC can play for free. RTTC sets up table tennis tables every Wednesday and Saturday, and ping-pong lovers from all around Virginia show up there.
There is no such coaching; however, the players become lifelong trainers of each other and level up their game together.
The Bottom Line
Virginia is the home to one of the most popular table tennis clubs in the US. Starting from recreational centers, more and more table tennis clubs in Virginia are shifting to full-time coaching as the game is gaining popularity.
All the options above will help you to spot your ideal table tennis club faster. However, if you can't resonate with any place in Virginia or are looking for a ping pong club in other cities, check out our ping pong directory to find your dream place.