In terms of the best quality for money, Butterfly G40+ is a superb product. We love the performance, how good it feels against the paddle, and the sound it makes after touching the tabletop.
It is a superb option for 3-star balls and if you use Butterfly products, you should be after the G40+ as it is the best example of their world-class manufacturing team.
Butterfly G40+ Balls Specifications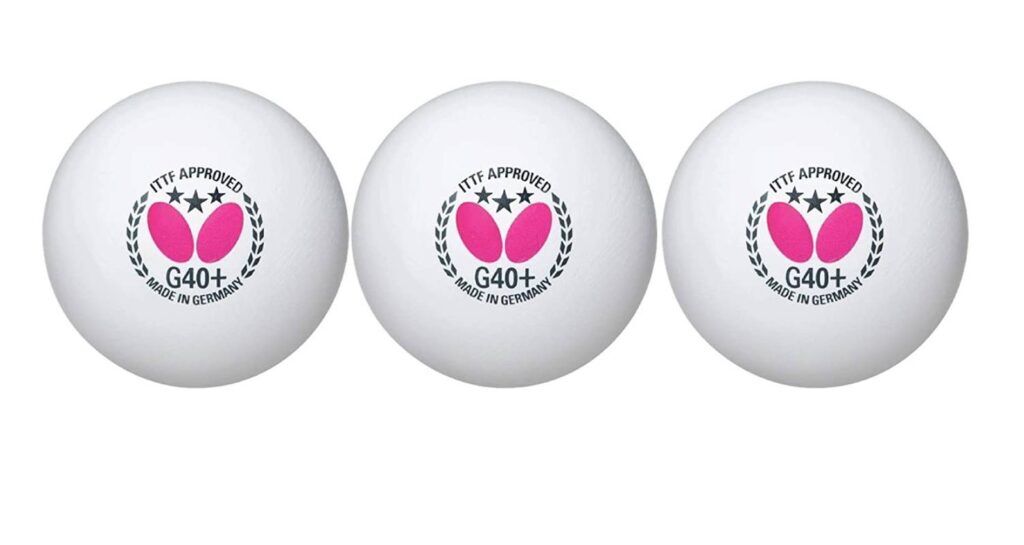 Rating: 4.3/5
Play Rating
Roundness: 8.2/10
Speed: 9.1/10
Consistency: 8.3/10
Hardness: 7.8/10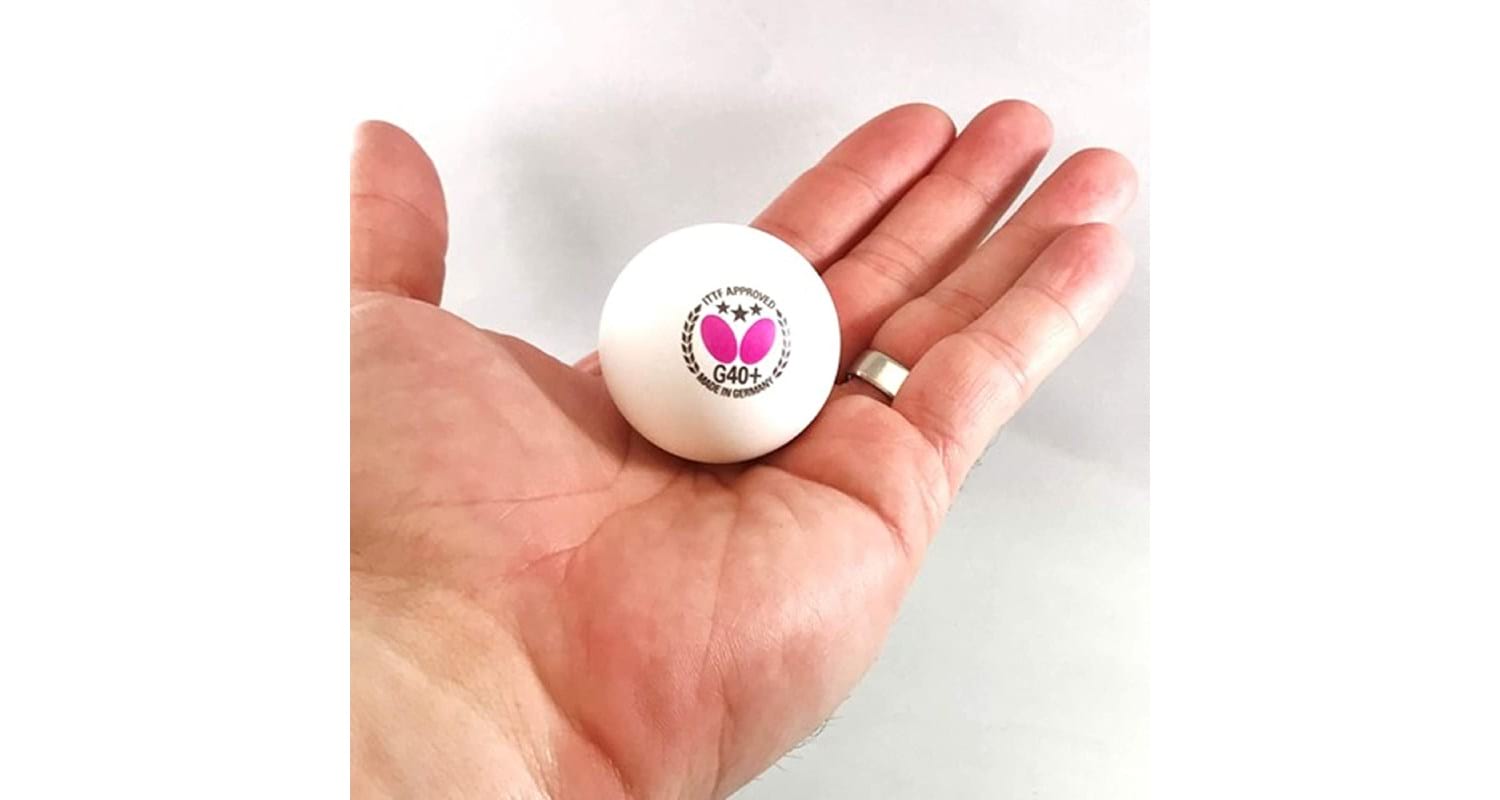 What to Expect
The features of the G40+ are aplenty, especially when you consider that it is an affordable option for the 3-star ping pong balls. We dissect every detail of this beauty and allow you to make your mind up.
Significantly Better
This was what Butterfly claimed when they launched the product. It came out at a time when most of the new plastic balls in the market were having serious issues over durability and shape.
Most of them ended up breaking during intense rallies and not to mention that they ended up becoming egg-shaped after a few knockings.
This is when Butterfly dove into the market with G40+ and swept everyone off the floor. It is a lot more durable and can take lots of beatings. When compared to the other ping pong balls, it is an option that is very much liked by professionals and amateurs.
Approved by Pros
It comes as no surprise that the Butterfly G40+ has the seal of approval of some of the finest players in table tennis. You can watch here as Timo Boll gives the G40+ a raving review and explains all you can expect from the ball. In summary, he was pleasantly surprised with the improved topspin he could generate with it, the durability, and he believed the ball to be of high quality.
ITTF Approved
The Butterfly G40+ is approved for tournament play by the International Table Tennis Federation (ITTF). This is, as expected, because Butterfly complies with the regulations of the governing bodies of table tennis around the world.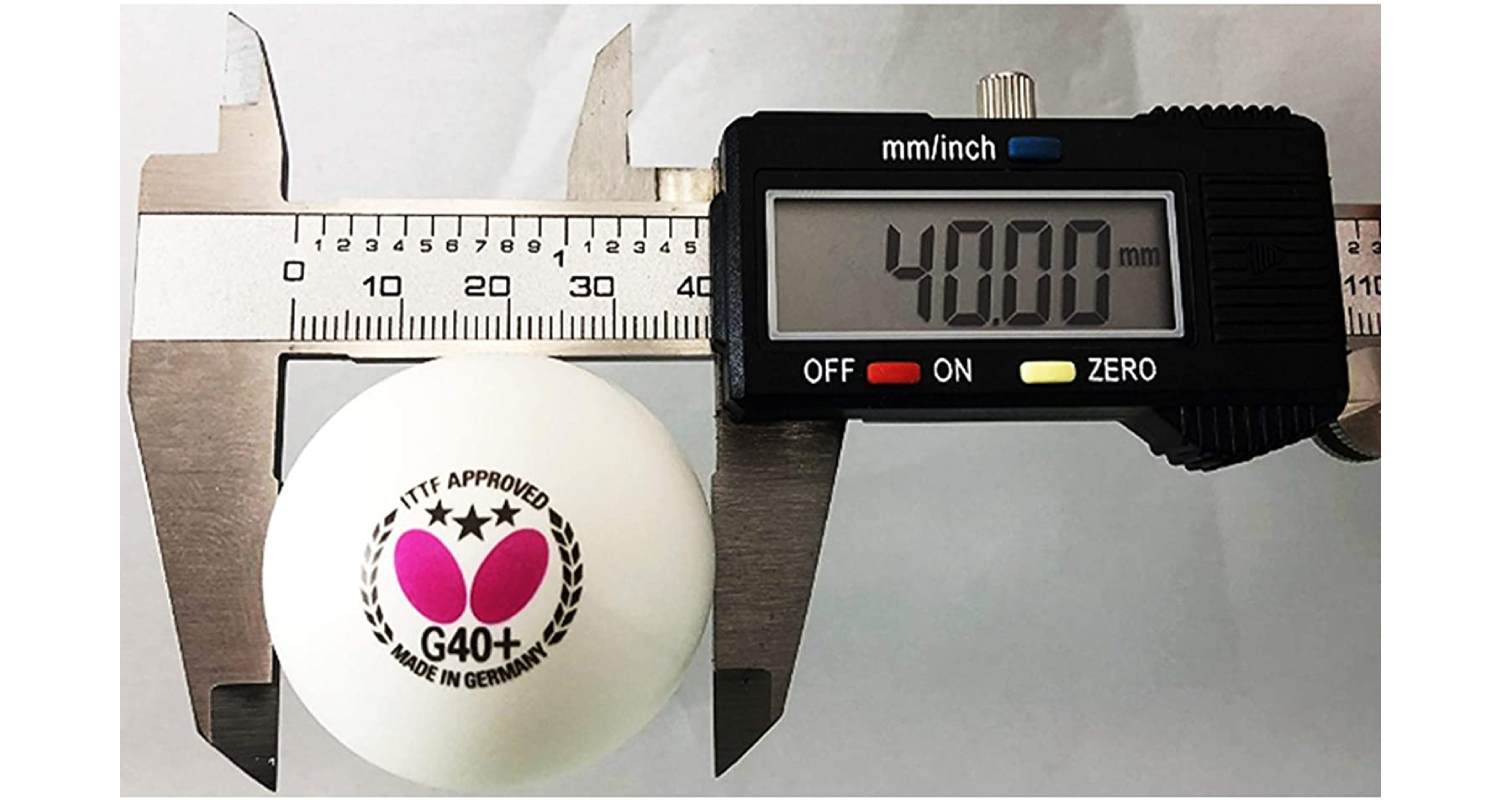 Pros
Playability
In terms of playability, we have to say it ranks highly. This is because of multiple reasons, for example, we love the sound that it makes. It is simply the best sound off the paddle and table top, that we have experienced.
On top of it, we like the bounce, it is supremely consistent. We played with lots of different batches (one member of our team is a mad Butterfly fan), and we learned that the bounce was comparable to celluloid balls. Hard, perfectly round, and spins a lot, too!
Ideal for Tournaments
As the ball is made with the view of being used in ITTF tournaments, we like how well it plays out. It performs well over competitive rounds of knocking, and that is something that we truly like about this ball. Players love how high the bounce is, and once you get used to the sound, you can expect top-quality performance, as well.
We do suggest spending some time playing with the ball in training before you can take on other players in a competitive match. Only because, the ball's trajectory can be high and something that you do not expect, if you are playing for the first time.
Seamless Design
The Butterfly G40+ follows a seamless design like the famous XuShaoFa ping pong balls.
Seamless balls can be a fantastic option if you are concerned about balls having soft spots around the seam, that is not the case with the Butterfly G40+. This allows the ball to bounce better and follow the more common and predictable trajectory, which leads to better in-game management and play.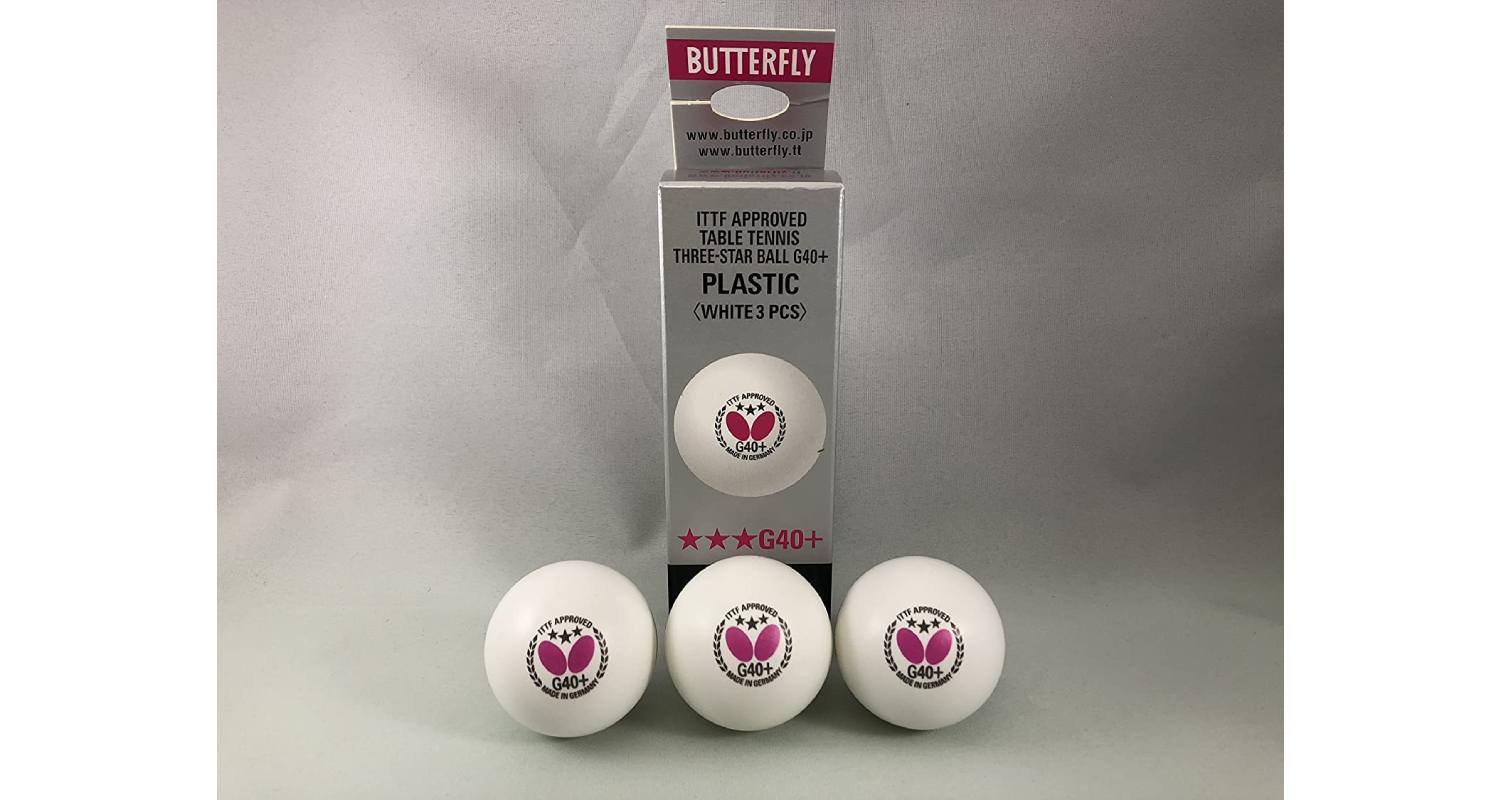 Cons
Glossy Surface
Some people are fans of the glossy surface, so it is majorly depending on preference. We are not, we believe it adds a bit of added shine. That is not what we want from our balls, however, the bounce does make up for it, as it is the closest, we have seen to celluloid balls.
High-Pitched Sound
Again, down to preference. The Butterfly ping pong balls make a lot of sound and that can be distracting in some cases. It can improve the playing experience; however, some players complain that it can lead to getting distracted, much like grunting in tennis.
Prone to Breakage
The G40+ offers high-quality construction but some users have reported it to losing its shape fairly quickly. It may have been a batch-related problem, as Butterfly have moved to dismiss such claims and explained how a lot of thought goes into the development of these balls.
Our Rating: 4.3/5
In our experience, the Butterfly table tennis balls were good enough for all levels of play.
We believe it offers increased playability experience, thanks to its consistent bounce and seamless manufacturing. It's a great complement to its relative model, the A40+ balls.The ball spins, a lot, and plays out very quickly, too. This means, that you might have to adjust to playing with it.
On the other hand, there are a few drawbacks, too. Some people do not like the sound it makes, as it can be distracting. At the same time, the glossy surface has brought a few complaints, while some users believe that it breaks or deforms, fairly quickly. Not in our experience, though, we agree with the many fantastic reviews it got on Amazon.
Conclusion
Conclusively, if you want the optimum playing experience, you should be buying 3-star ping pong balls. The Butterfly G40+ is an affordable route towards the 3-star balls. It not only offers quicker gameplay, thanks to its consistent bounce, which is very similar to the old celluloid balls but it also offers immense topspin.
While it is a great ball, there can be a few drawbacks, with the shiny and glossy surface being disliked by players. Similarly, at the same time, the high-pitched noise has been seen as a downside. It is majorly down to the preference of the buyer if you like the sound and the shine. If so, go for it.