If you are a recreational table tennis player, you might have heard about the Head Summit table tennis table. This is an affordable option, good for casual games and training. Luckily, you can also get a conversion top from the same brand that offers similar specs.
The Head Summit indoor conversion top has generally gathered positive reviews. It is popular for being affordable, yet handy and sleek. Let's look more into it.
Head Summit Indoor Conversion Top Specifications
Our Rating: 4.2/5.0
Price: $$$
Type: Indoor
Size: Regulation (9 feet x 5 feet)
Assembly Time: 10 minutes
Weight: 117 lbs
Table Top Thickness: 15mm
Warranty: 90 Days
Accessories: Clamp-on Net System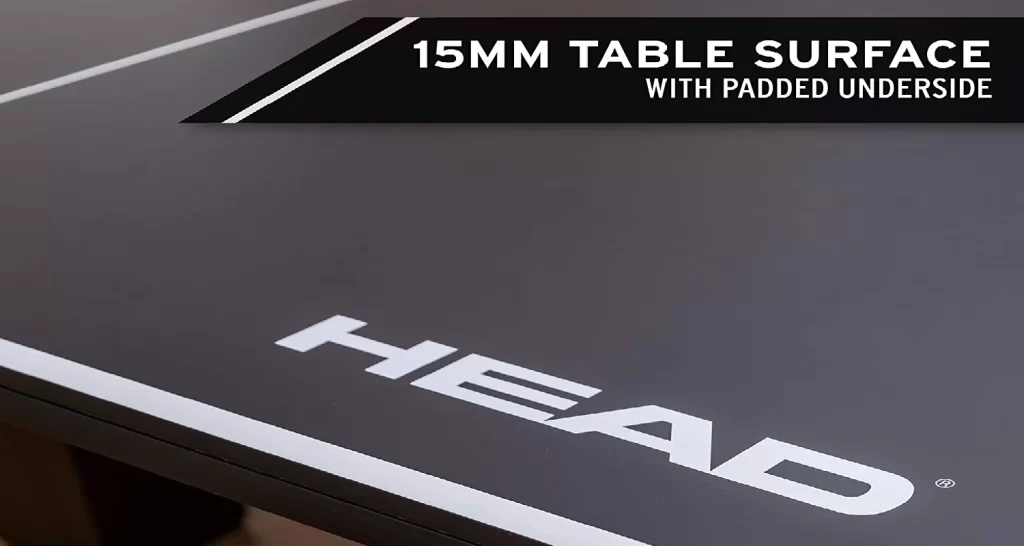 What to Expect?
Conversion tops are usually a space-saving and affordable option. They are a good addition to your game room if you do not have the money or space to invest in a full-fledged table tennis table. A good conversion top should be affordable yet regulation size, with an appropriate surface thickness.
As table tops are often moved from one place to another, they should be lightweight and easily transportable. A top with two or more pieces holds several benefits as well: It is easier to set up and move, offers playback mode, and features compact storage.
Let's see if the Head Summit indoor conversion top meets these expectations.
Construction
Head Summit indoor conversion top features a thickness of 15mm. The top is made of two halves of engineered wood, set on an alloy steel frame. The underside of the top has foam padding which is supposed to protect your existing table and also gives extra stability.
The table top is regulation sized so two teams can also play. It features built-in carry handles, which are basically storage for table tennis paddles or balls, but we will come to this later. The clamp-on net system is very easy to install and take down.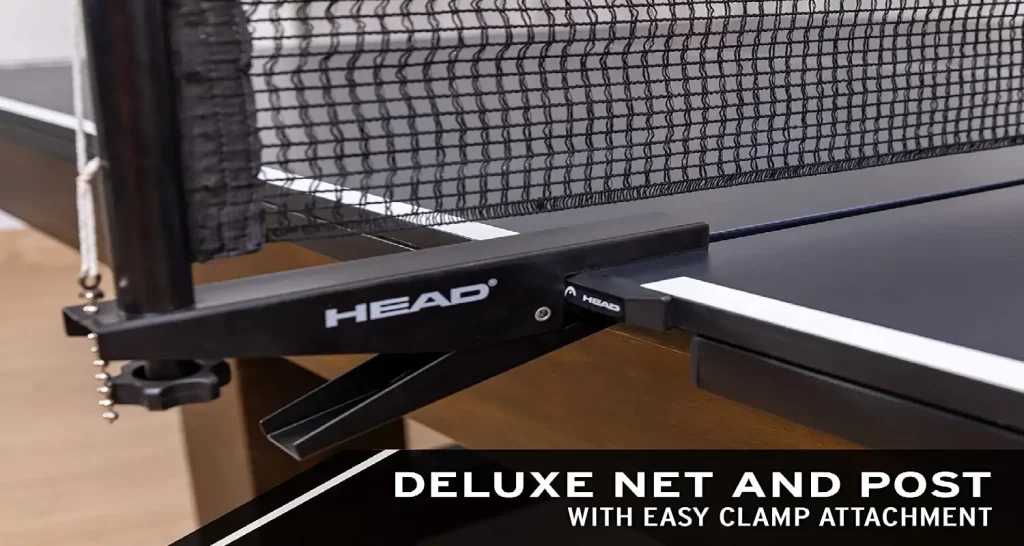 Pros
Solid Built
Head Summit indoor conversion top is very sturdy. It features a strong alloy steel frame and a solid wooden top with corner protectors to save it from nicks. The top is laminated, so don't worry about scratches or nicks.
When it comes to durability, we think this top is worth every penny. Although it cannot survive harsh weather conditions, you can use it outdoors too. Just be careful to not leave it in the sun or rain.
Decent Bounce for Beginners
According to the ITTF standards, a 19mm top is a must for professional games. Most 19mm tops are very expensive, and not suitable for recreational use. Being thinner, it is suitable for beginners.
A 15mm top may not give you a competition-worthy bounce, but it is decent enough for practice.
Foldable Design
This conversion top has two independent halves that are joined together on a table to create a playing surface. This foldable design offers several benefits: You can have compact storage, lift each half individually so it's easy to maneuver, and finally set up a solo playback position.
Competition-grade Net and Post System
Although most conversion tops come with a net and post, these are usually low-quality and you typically have to get a new set.
With the Head Summit indoor conversion top, however, you get a deluxe net and post-system, which features a clamp design. You can adjust both the height and tension of the net as well.
Easy Setup
This table top takes less than ten minutes to set up as it comes 95% pre-assembled. Simply adjust the two halves on your pool, dining, or billiard table, set up the net and you are ready to play within minutes.
The take-down process is quite simple too: Simply carry each half and store it.
Value for Money
Head Summit indoor conversion top has a premium look and feel similar to others, and that too at an affordable price. This conversion top features a competition-grade size, is well-built, and has a decent performance.
Overall, this is a fun yet affordable table tennis top that you can use at home, office, or school. You will hardly find another option at this price.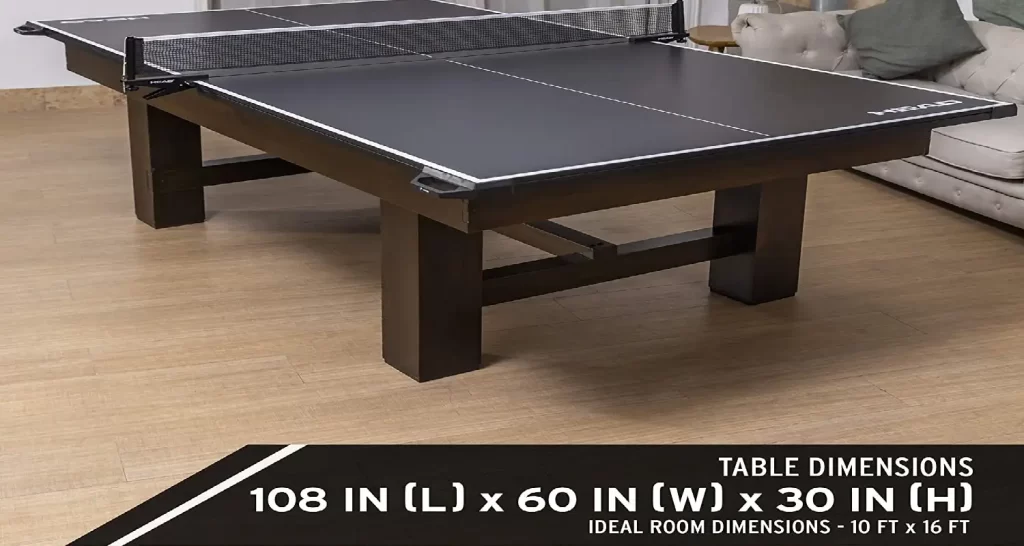 Cons
Handles are a HOAX
The description of this top explicitly states that it has handles. While we expected the handles to be 'handy' in moving the heavy top, they are just storage compartments.
The directions even state that the top must not be lifted with the handles. We think that the product listing is misleading, and they must change the description.
Heavy Weight
At 117 pounds, Head Summit indoor conversion top is very heavy. Although you can individually carry the halves due to the design, handling even one half is difficult for one person. At least two people are needed to lift and place each part.
Potential Damages to Existing Table
As mentioned earlier, the top features a metal frame attached to the top.
This metal frame has screws sticking out and the foam padding does not cover them. Many consumers have reported that these screws have damaged their billiard table. Head must update the design where the foam padding covers the underside completely.
Our Rating: 4.2/5.0
Head Summit indoor conversion top is overall an affordable and fun conversion top with decent performance. It is built to last and delivers a good bounce, ideal for recreational players.
The only downsides are heavyweight, misleading description, and some glitches in the design. If you are looking for a highly affordable conversion top so that you can play table tennis with family or friends in your free time, you should give this one a try.
Conclusion
Head Summit indoor conversion top is a good option for players who either want to train using a cheap table top or just want a playing surface for their free time. This top comes at a very affordable price and features a solid design, so it can be a good addition for non-serious table tennis players.
However, if you are a serious table tennis player, try to look for tops that are at least 19mm thick and are directed toward professionals.