One of the best things about table tennis is the fact that it has a really big recreational market. We love playing it professionally, we do, but so many people play the game recreationally, helping our beautiful game grow. This results in big companies investing in recreational products for table tennis so that everyone can play, without having to spend a fortune.
The STIGA Retractable Table Tennis Net is the absolute dream for a recreational player. It is a game-changer, and best of all, you do not have to break your bank to buy this! Let us take a closer look at what makes the STIGA Retractable such an attractive option, especially for amateurs or people who simply play for fun.
Product Specifications
Rating: 3.8/5
Price: $
Type: Retractable
Weight: 1 Pound
Color: Grey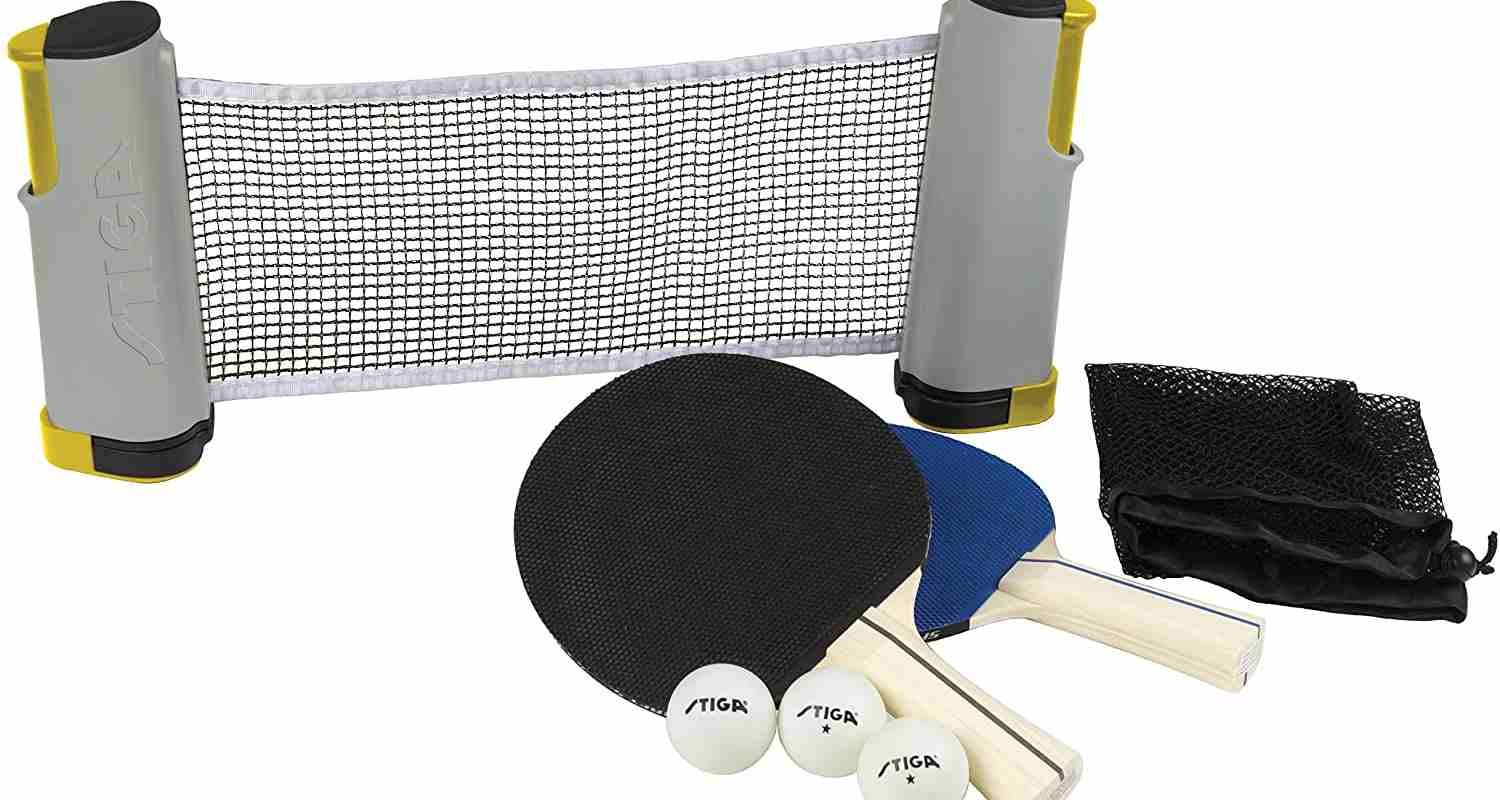 What to Expect From Stiga Retractable Table Tennis Net?
You can expect an all-in-one solution to playing table tennis, anywhere you want.
High Quality
STIGA equipment is almost always high-quality, so this was expected. It is made out of the best material and is adored by fans all around.
Turn Any Surface Into A Table
If you are a proper ping pong enthusiast like us, then you probably like shadow playing in whenever you have a few minutes. So, if you have the STIGA Retractable table tennis net, you can turn almost any surface into a table. All you have to do is find a plain surface, attach the STIGA Retractable on it, and start playing!
Regulation Net Height
Despite the STIGA Retractable being an ideal option for recreational usage, it comes with a regulation net height. This shows that even for recreational usage, you can play as per the official regulations of table tennis.
Fast Set Up
Portability is not measured only by being able to carry a net set around wherever you go. To enhance portability, it is important to decrease the set-up time, and that is exactly what STIGA have done. The STIGA Retractable table tennis net is made to be set up in no time, and they deliver!
Pros
Play On All Surfaces
The best feature of the STIGA Retractable is the fact that you can clamp it down upon any surface, you want. This is a big help, especially, when you have different playing areas amongst your friends and you all can invest in just one net. It clamps down on all table sizes.
So, it does not matter if your friend has a multipurpose table or a slightly smaller-sized table, if you have the STIGA Retractable, you can fix it up on any table and be ready to go.
QuickPlay
STIGA Retractable table tennis net features the QuickPlay, a feature designed to ensure that you do not have to spend any kind of time setting up the net. This holds for almost all retractable nets, but the STIGA one is seriously high-quality and takes a few seconds to attach on any surface.
All you have to do is open both sides, attach one on each side, and place it in the middle. Once that is done, you can be ready to give your friends a great time.
Portability
The best and biggest feature of the STIGA Retractable has to be the portability it offers. It is particularly quite lightweight so you can practically pack it up and take it anywhere you want.
Four in One
If there weren't enough reasons for buying the STIGA Retractable already, then we give you another one! It comes with a four-in-one deal, making it an absolute steal at the given price. This offer includes two paddles, three balls, the Retractable Net, and of course, a mesh storage bag that you can use to store all of the items.
Retracts for Storage
The STIGA Retractable, as the name suggests, retracts to a much compact size, that helps you pack it away when it is not in use.
Cons
Breaks Easily
This has been reported by some users. The manufacturing is not as good as other STIGA products, but it is also not as poor as you would expect from something of this cost.
Not for Professionals
Professionals are used to certain standards and that is a major reason due to which we do not suggest they use this net for playing. It is ideal only for recreational purposes and you should not expect it to deliver the quality other professional level nets do. The difference is visible in the net tension, in particular.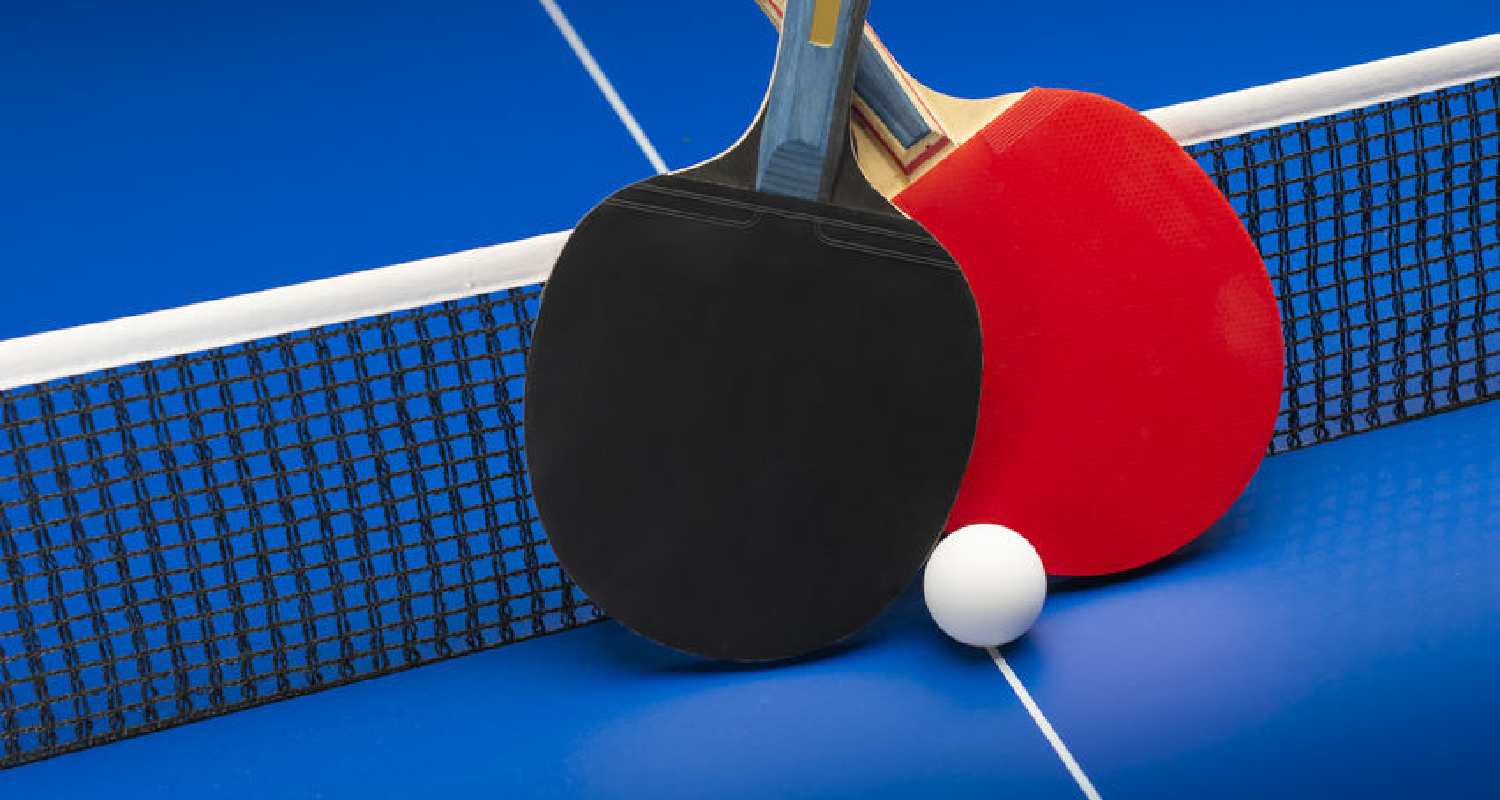 Our Rating
7.3/10
For recreational purposes, this is a fantastic option. For all ping pong enthusiasts, even the ones who play professionally, but like to play recreationally, as well, should take a punt on the STIGA Retractable.
The feature of being able to turn any possible plain surface into a table is certainly worth looking into. Of course, the fact that retractable nets are set up within a few seconds takes the cake for me. STIGA stamped onto a retractable net makes the most sense, so if you are into recreational play, go for it.
However, it certainly has some flaws, too. We do not like the manufacturing; it could have been much better. Although the price is still quite less, all things considered. So, if you know what to expect, you'll be fine.
Frequently Asked Questions
What is the Maximum Table Thickness For the STIGA Retractable Clamps?
There is no information regarding the maximum table thickness, but you should be fine with the standard recreational table thickness of around 1-½", easily.
What Kind of Paddles are Included in Addition to the STIGA Retractable?
The paddles included in the STIGA Retractable Net deal are simple and ones for recreational use, only.
Can the STIGA Retractable Fit on a Pool Table?
Yes, the dimensions of the STIGA Retractable suggest that it should fit on a pool table.
Conclusion
Conclusively, it is a very good option for recreational purposes, that is about it. If you expect the STIGA Retractable to be anything more than that, then you are at fault because this was only made for recreational usage.