Do you also love playing ping pong but feel like something is missing lately? Looking for a way to spice up your game but with a table that reflects your style and personality?
Custom ping pong tables might be the answer you have been looking for. Imagine playing on a table especially designed for you with your favorite patterns, logos, colors, and even pictures.
These custom-made ping pong tables will not only double up the fun and zest of the game but will act as a unique addition to your home or office and a great conversation starter as well.
To make an ideal custom table for you, you need to have an in-depth understanding of everything. We have created a comprehensive guide to walk you through everything you need to know about custom ping pong tables to make an informed decision.
So, grab a paddle and dive into the exciting world of ping pong tables.

What to Look for in a Custom Ping Pong Table?
When it comes to custom-made ping pong tables, there is no limit to the possibilities. From choosing a perfect design to selecting the type of materials, you have complete control over everything.
Since this plethora of options can make you overwhelmed and confused, it is important to understand the significant aspects that will help you ensure that the table will meet your preferences and needs.
Here are some of the elements you need to consider for custom ping pong tables:
Design
Material
Size and overall dimensions
Pricing
Other accessories like ping pong paddles, balls, or net
These are some aspects that, if followed correctly, you can create a visually appealing and highly functional ping pong table to play on.
Outdoor vs Indoor Custom Made Ping Pong Tables
The indoor tables are designed in climate-controlled environments such as gyms, offices, and homes. Generally, they are made of wood, MDF, or particle board and have an even and smooth surface to provide a consistent bounce.
They are not sturdy enough to cope with extreme weather conditions like rain and UV rays. Moreover, they are relatively lighter and convenient to move, which makes them an ideal option for recreational use.
On the other hand, outdoor custom-made ping pong tables are designed to combat harsh situations like heavy wind, rain, and ultraviolet rays. They are typically made from robust materials like aluminum, composite, or steel that are weather resistant and more durable than indoor ones.
These tables have slightly different surface textures designed to provide uniform and controlled bounce in outdoor environments. Also, they are heavier and difficult to move and require regular maintenance to stay in good condition for a long time.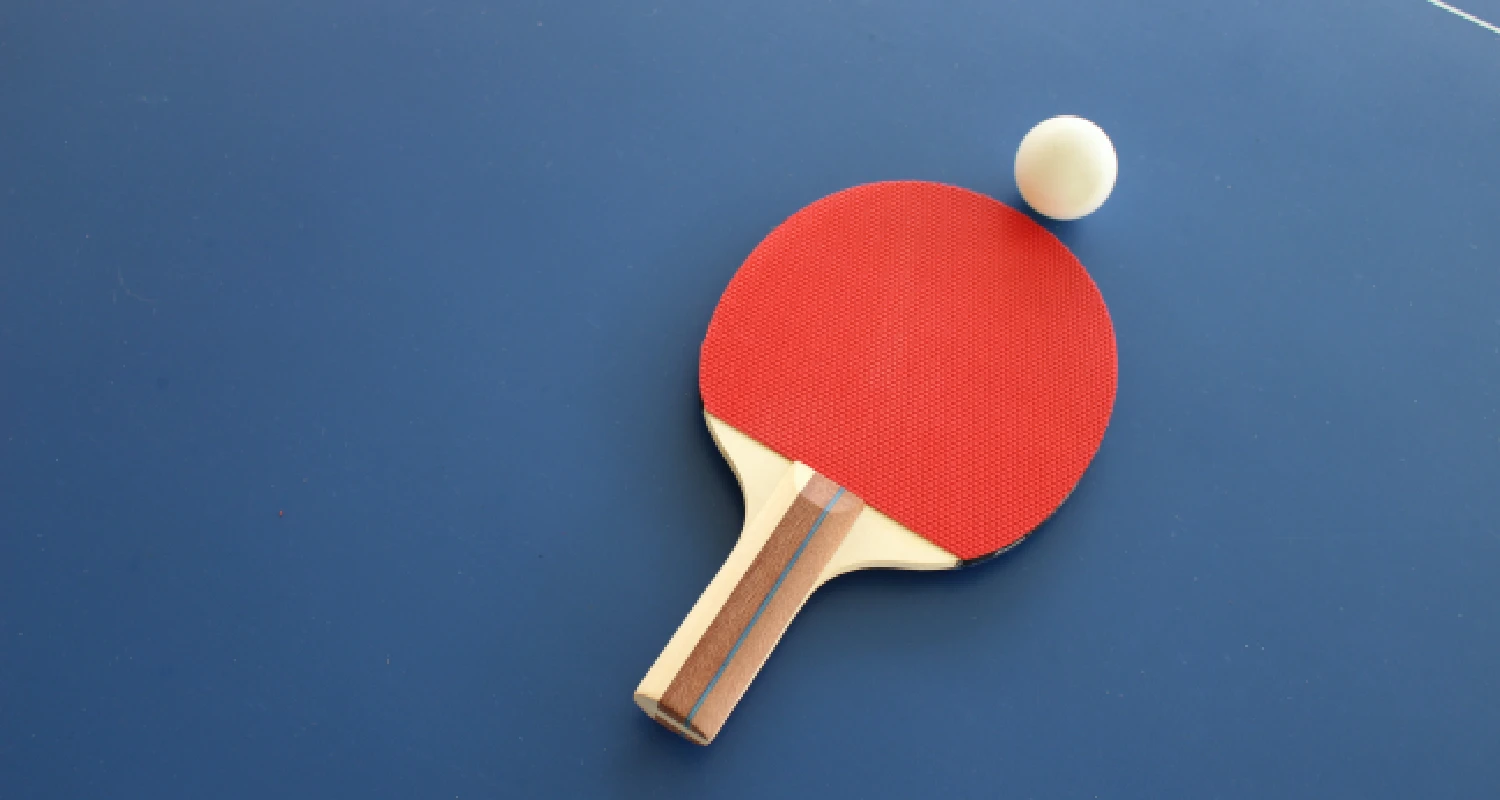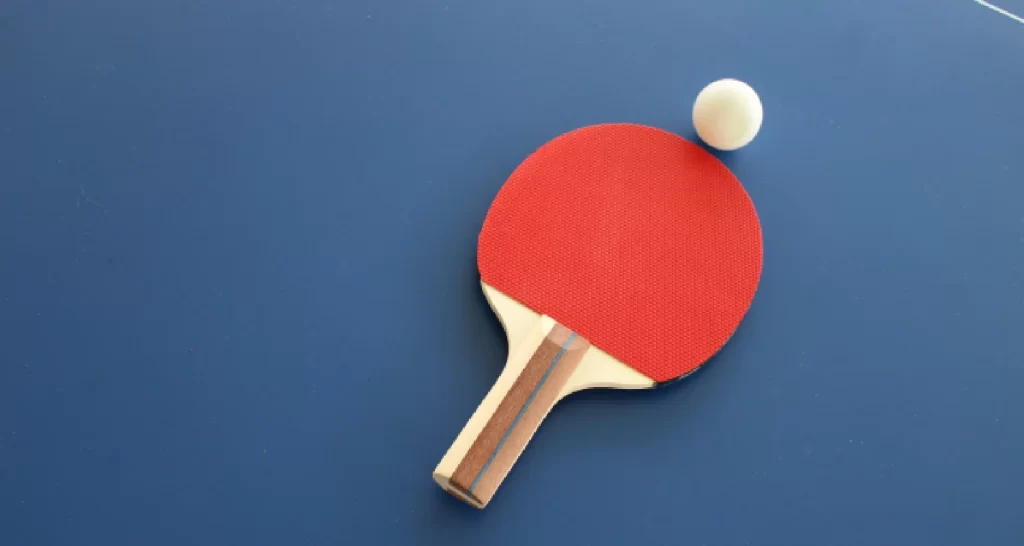 Nets for Custom Tables
For custom ping pong tables, ensure that the netting is the correct size for your table. Usually, the table tennis net is kept around 6 inches high and 6 feet wide on the table while keeping its bottom edge as close to the table as possible.
On top of that, choose the material and type of your mesh wisely. Typically, nylon and polyester mesh is widely used. Some tables have built-in nets incorporated into the design, while others come with traditional netting.
You will also find clamp-style nets that can be easily removed for transportation and storage.
Material and Size
Ping pong tables are made of various materials. The most popular material options include wood, medium-density fiberboard, particle board, and aluminum. Wood tables are primarily suitable for indoor play as they can get warped by being exposed to sunlight for a long time.
Moreover, it provides a natural, classic look to the table that adds to the interior of your house.
MDF and particle boards are more affordable than wood and can be used for outdoor and indoor use; however, they can lose their strength over time. Aluminum ping pong tables are specially designed for outdoor play and are weather resistant and highly durable.
As far as the ideal size and dimensions are concerned, an ideal custom ping pong table should be kept 9 feet long, 30 inches high, and 5 feet wide. However, you can customize their shapes and sizes based on your needs.
Color and Design
Traditionally, table tennis tables come in classic green and blue colors used in international tournaments. However, you can customize it in various colors including orange, red, black, etcetera. Custom patterns and graphics can also be incorporated.
The design of custom ping pong tables may also vary based on the intended use and your style. Some tables may have a modern and minimalistic look, while others can have logos of a branded company or custom graphics imprinted on them.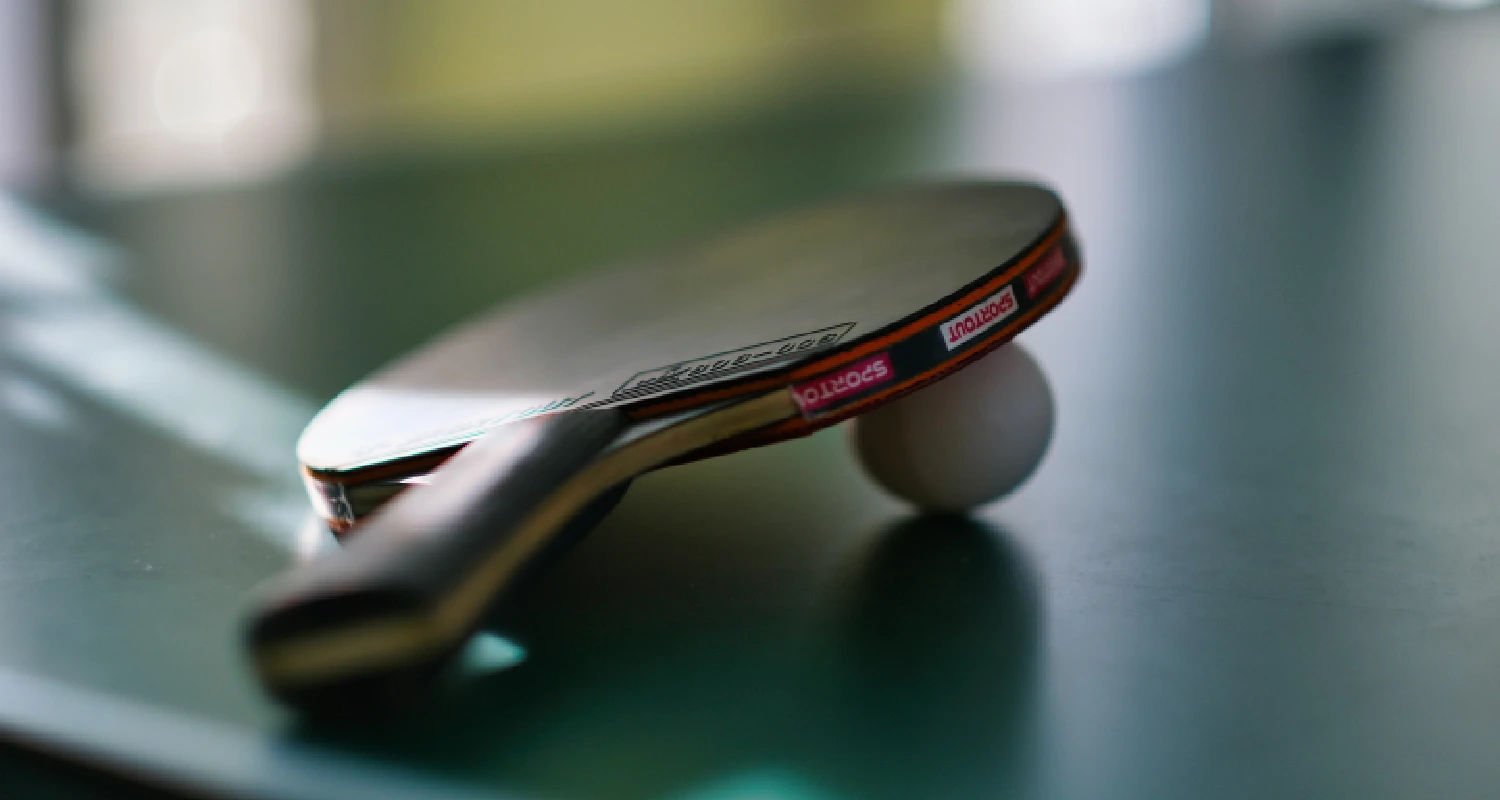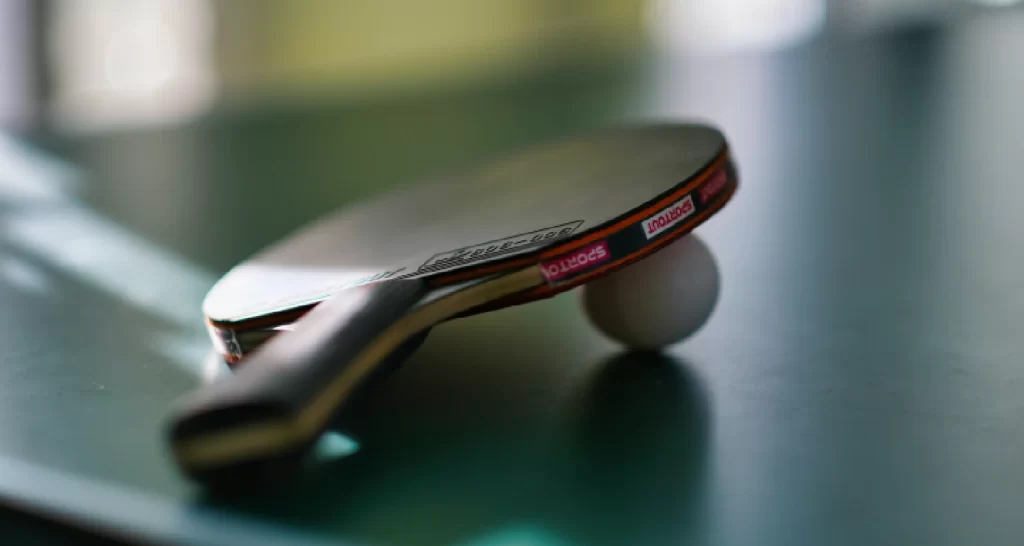 Frame
The frame also plays a massive role in providing style and stability. The most popular frames used in commercial-grade tables are made of high-quality steel to ensure durability and sturdiness.
Moreover, lightweight and weather-resistant aluminum frames are common for outdoor use. Wood frames provide a natural and classy look but are less durable than metal frames.
Mobility
If you are looking for a custom made ping pong table that can be moved easily to multiple locations and is ideal for limited space, choose the one that can be easily moved and stored.
The folding mechanism and weight of the table are the key factors here. Some tables come with wheels and caster that make them easy to maneuver. You can also get tables that can fold in half for easy storage.
Pricing
The pricing of custom ping pong tables can vary depending on materials, level of customization, and size.
Entry-level tables made up of MDF or particleboard can cost you around 300$, while more advanced tables made up of premium material such as aluminum or wood can range from $500 to over $3,000.
Other elements like branding, color, and design will add to the price.
Intended Play Level
You can customize ping pong tables based on various play levels, from beginners to professional players. The intended play level depends on various elements such as surface material, size, and overall table quality.
For amateurs, smaller tables made from low-grade materials can do the job satisfactorily. Intermediate players require a full-size table with a smooth playing surface, whereas expert players require tournament-size tables with advanced features.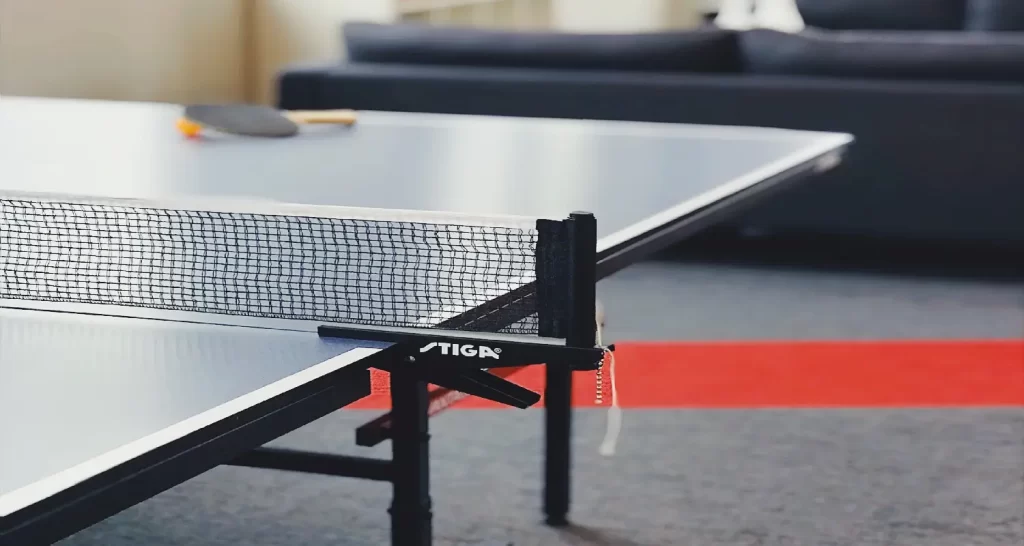 Frequently Asked Questions (FAQs)
Should I DIY or Buy a Custom Ping Pong Table?
Whether you DIY a table or get it customized, it all depends on your skills, time, and resources. Crafting a table tennis table yourself might be cheaper but will require a good amount of your time and skills.
Customizing it can cost a little more, but it is an ideal way of getting a high-quality table in less time.
What Kinds of Custom Ping Pong Table Wraps are Available?
Custom ping pong tables offer you a variety of graphics and design options, including team colors, sports logos, and personal pictures as well. Some wraps are made of durable fabric, while others consist of vinyl.
Who Makes Custom Table Tennis Tables?
Several manufacturers make custom ping pong tables, including Kettler, Killerspin, Eleven Ravens – LLC, and Cornilleau.
How Much Do Custom Ping Pong Tables Typically Cost?
The cost of custom-made ping pong tables depends on various factors, including materials, features, and size. You can craft a simple DIY table tennis table for under 100$, while high-end tournament quality tables can even cost several thousand dollars.
Are There Custom Beer Pong Tables?
Yes. Custom beer pong tables are available from various custom builders and manufacturers. These tables offer unique graphics, designs, and personalization options and can be made of several materials, such as aluminum or wood.
Every table can vary in price depending on quality and level of customization.
Conclusion
Hopefully, this comprehensive guide has provided you with enough understanding of custom ping pong tables. These tables provide various options regarding size, materials, features, and designs perfectly tailored to your needs and preferences.
It's all up to you how you want your ping pong table to look and perform. Ultimately, custom made ping pong tables can be the best investment you can make to enhance your performance and years of enjoyment.