Ping Pong balls are essential to table tennis. These simple, lightweight balls are much more complex than you think as the International Table Tennis Federation (ITTF) has specific regulations for them.
Ping Pong ball star rating refers to one, two, or three-star ratings that make you wonder which ball is right for you. Here, we explain everything you need to know about ping pong balls including what is a star rating system and how to choose the best one.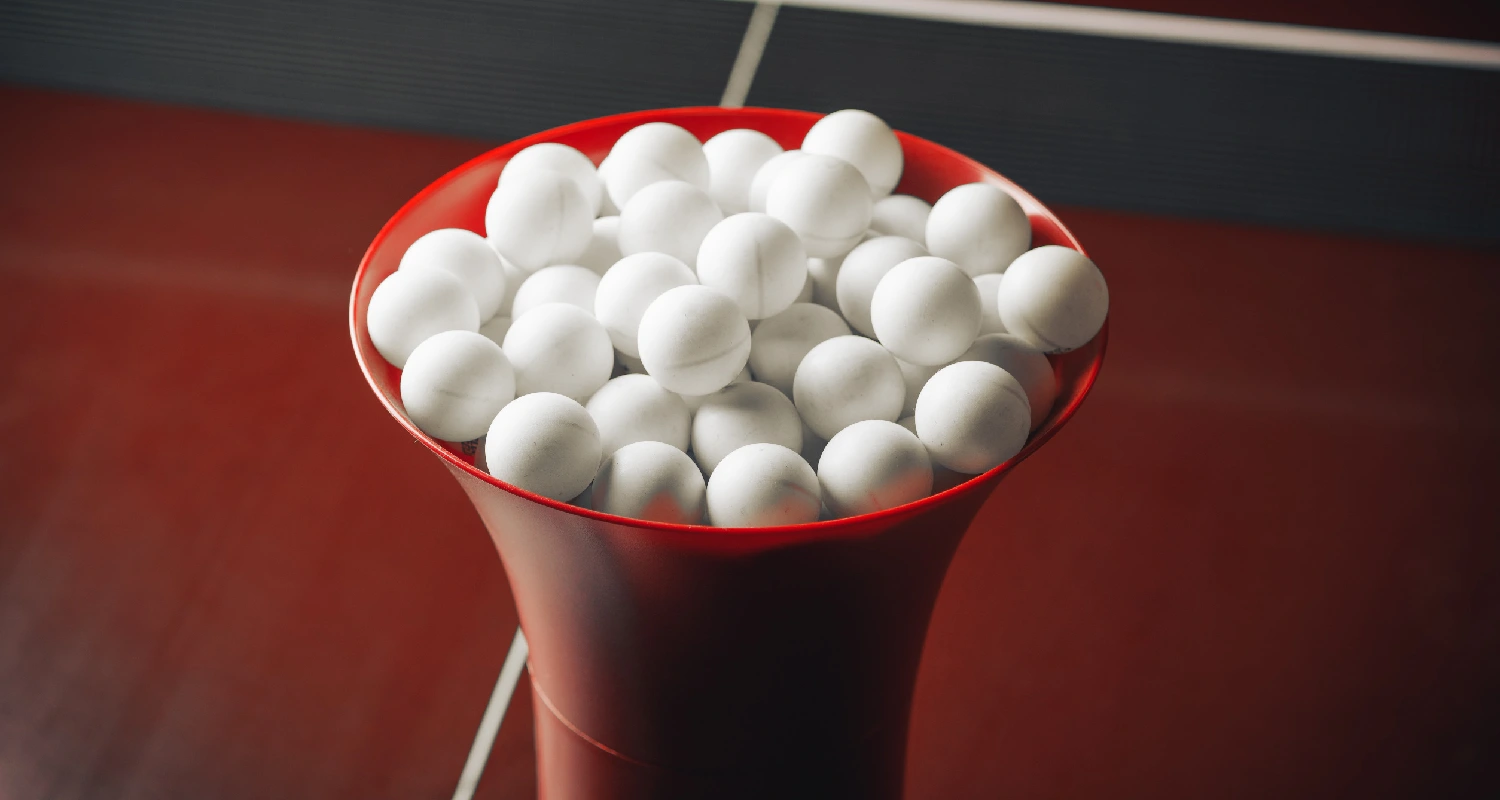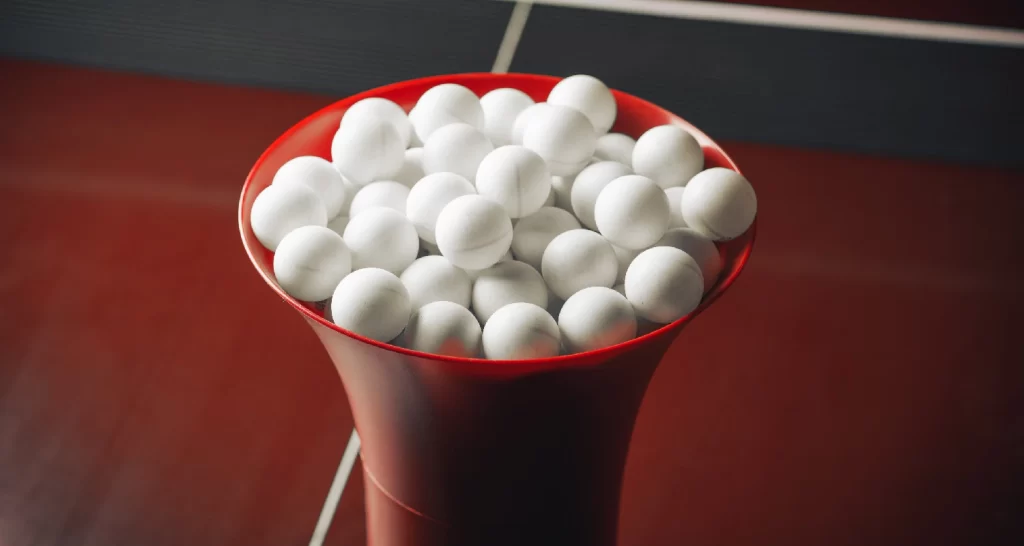 What is Ping Pong Ball Star Rating?
Ping Pong balls are classified into three different categories based on their performance. The ping pong ball star rating system ranges from one to three stars, with three stars being the highest. This is called a star rating system.
As a general rule of thumb, higher ping pong ball star rating means better quality and performance. This means a 3-star rated ball promises maximum quality while a 1-star rated ball will be of lower quality.
However, this rating is much more complicated as balls rated differently perform differently as well. This is why it is important to keep the star rating system in mind before you choose your ping pong ball.
It's not just about the quality and the price. Your skill level and usage determine which ping pong ball star rating you should go for. Here is a simplified explanation of each star rating.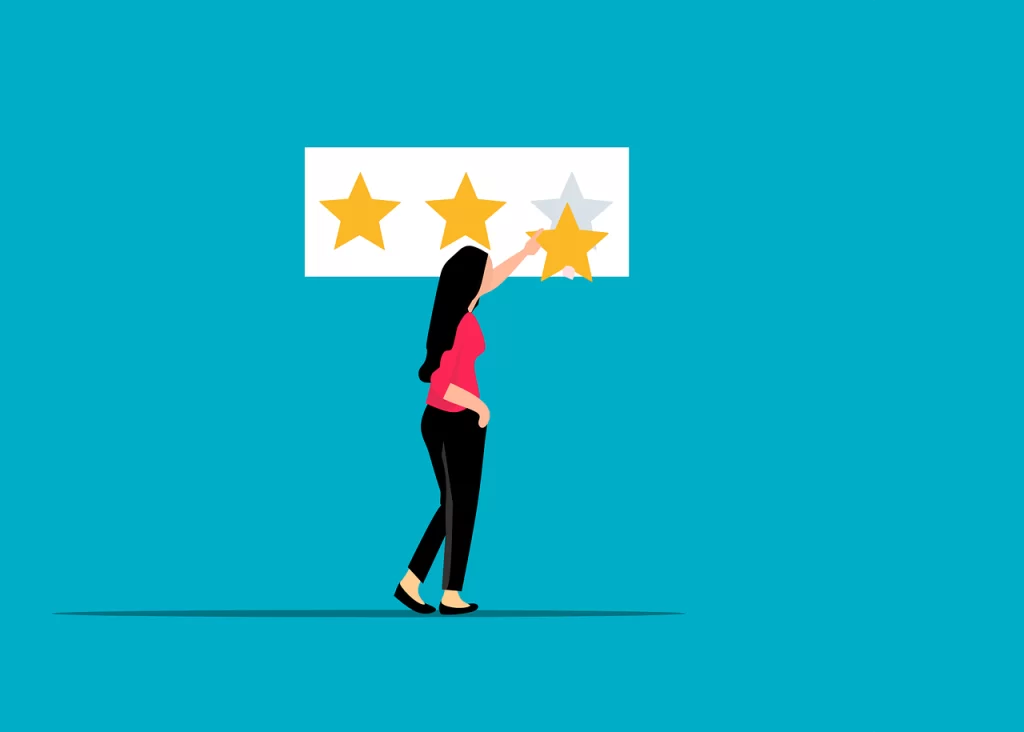 One-star Ping Pong Balls
One-star-rated balls are used by recreational players and beginners. These are relatively cheaper and do not promise high quality or performance. They are usually made of low-quality plastic, which means they are easily breakable.
Bear in mind that these do not have the accuracy or bounce of a 2-star or 3-star-rated ball. If you are looking for a ping pong ball for recreational games at home or for kids, you should go for one-star-rated balls as they are cheap and can be good for amateur practice.
Two-star Ping Pong Balls
These are considered to be of medium quality and mediocre performance. They are usually more expensive than 1-star balls and less expensive than 3-star balls. compared to 1-star, they offer better overall performance, accuracy, and bounce. They are much more durable than 1-star balls as well.
Although these are not suitable for competitive games, they can be good for training and practice. If you are an intermediate player and want to have a mediocre-quality ball for training sessions, you should get a 2-star ball.
Three-star Ping Pong Balls
These are the highest-quality ping pong balls available. 3-star ping pong balls are more expensive than 2-star balls. These are made from premium-quality plastic, with even thickness, and ideal diameter, as per the ITTF regulations.
These are designed to deliver the best possible performance and are used in competitive matches and official ping pong tournaments. 3-star balls offer excellent bounce and accuracy. If you are a professional player, you must go for a 3-star-rated ball, even for practice.
Why do I Keep Seeing a 4 and 5 Star Rated Ball?
The highest ping pong ball star rating, according to both performance and quality, is 3 stars. However, you might see that some companies label their ping pong balls as 4 or 5-star rated.
This is just a marketing tactic as more stars translate to better quality, at least virtually. Remember that a 5-star-rated ball is as good as a 3-star ball.
What is a 0-star Rated Ball?
A no-star ball or 0-star rated ball is the lowest quality ball. These are extremely fragile and do not perform well at all. A no-star ball is good for beer pong only, as it will break after getting one serious blow.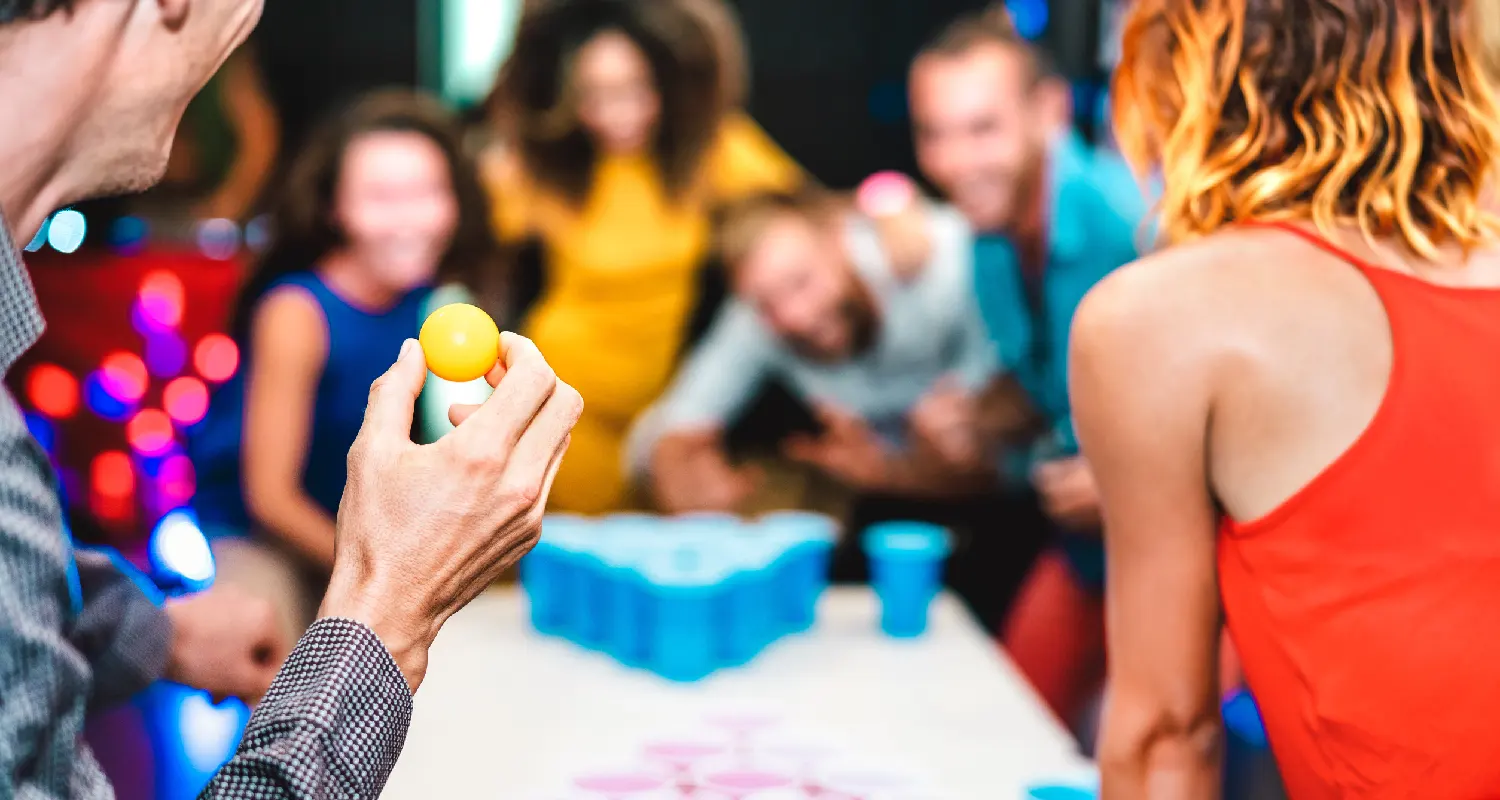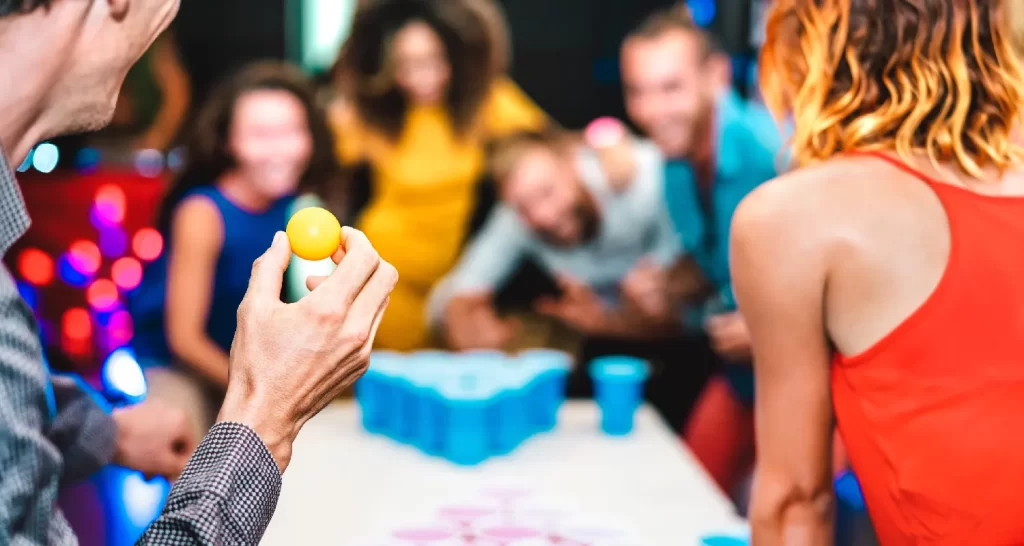 What Star Rating is Used in the Olympics?
All professional tournaments, including the Olympics, use 3-star-rated balls. Most top competing players also go for a 3-star ball for their training sessions. These balls are designed as per the ITTF guidelines. You can check out the list of ITTF-approved balls here.
What is the Highest Star Rating for a Ping Pong Ball?
Ping Pong balls are rated up to 3 stars. Five star ratings are used by some manufacturers, but this is the exception rather than the rule.
Can I Use a 1-star-rated Ball for Training?
If you are a beginner who wants to learn the basics of table tennis, you may start off with a 1-star ball. However, as your skill advances, you will have to look for better-quality options. Remember that a 2 or 3-star ball is more spherical, harder, and consistent than a 1-star ball.
As an intermediate player, gradually practice with 2-star balls and then move on to 3-star. If you are worried about higher rates, you can buy the balls in bulk which will save you more money. Remember that a 3-star ball is highly durable, which means that it will save you money in the long run.
What Star-Rating is Used by Pros
Since a 3-star ball promises the best possible performance, professional ping pong players always go for them. 3-star balls are sanctioned by the ITTF, including the Olympics, due to their high quality and the right dimensions.
Most professional players also stick to training with 3-star-rated balls to practice for the tournaments. You might see some tournaments or professionals using a 4 or 5-star ball, which essentially is just a 3-star rates ball.
Other Things to Consider
The star rating system is not the only factor to keep in mind when choosing a ping pong ball. There are various other factors such as the ball's size, weight, and color of the ping pong ball that determine its quality. The size of the ball affects its speed and spin. The weight affects the ball's trajectory and stability.
The color of the ball is also important, as it can affect the ball's visibility. You should check ITTF regulations on diameter and weight if you want to practice with a legal ping pong ball.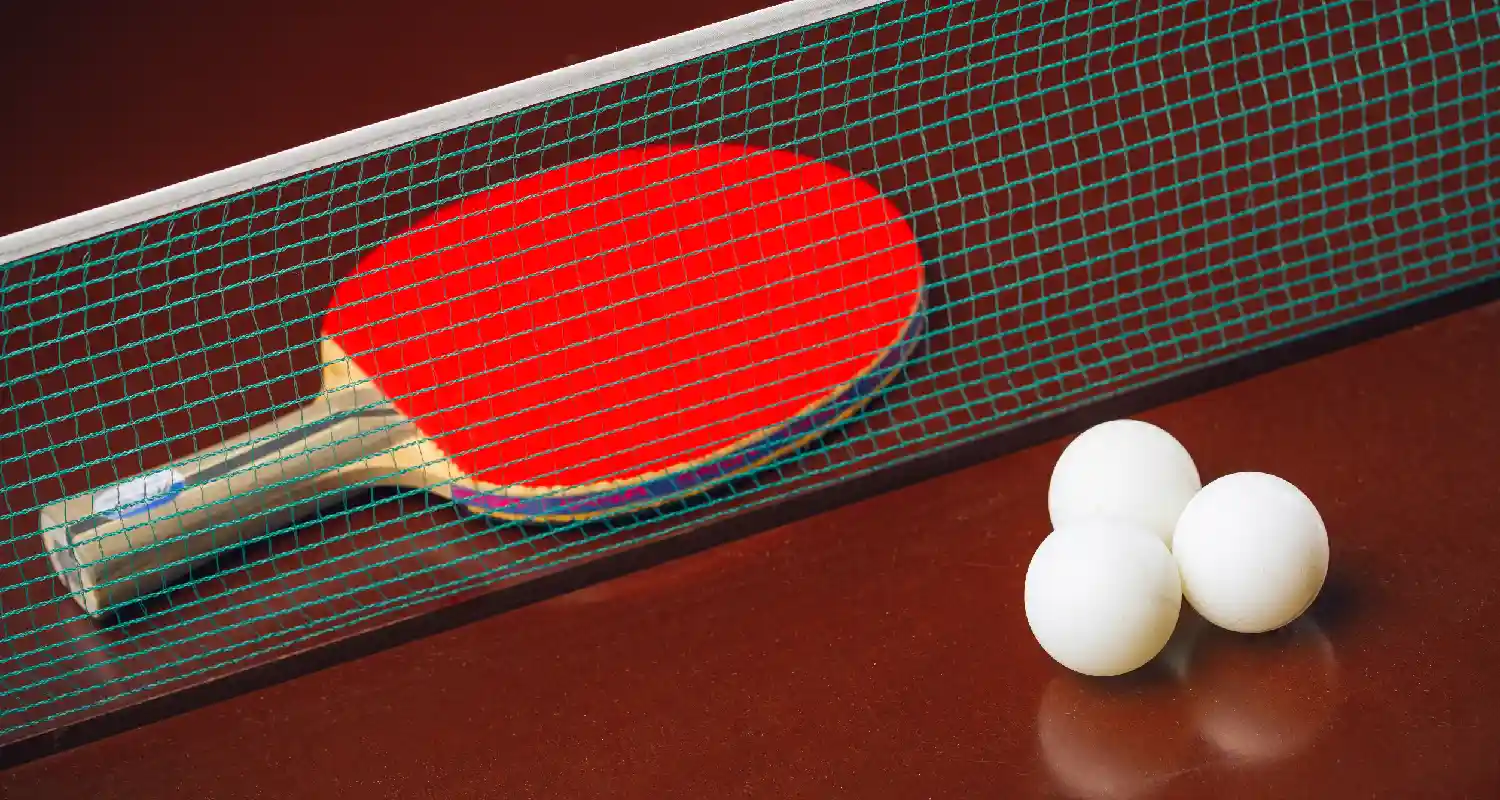 1 Star vs 3 Stars Balls: Which Star-rating is Best for Me?
When choosing a ping pong ball, it is important to consider your skill level and playing style. If you are a beginner, a one or two-star ball may be a good option for you as these are cheap. If you are a more advanced player, a three-star ball may be the best option as it will offer the highest level of performance.
You might want to train with professional-level equipment, even as a beginner which is totally fine as well. If you are a beginner, bear in mind that a 3-star ball will demand more control and skill while a 1 or 2-star ball will lack consistency and precision.
We suggest practicing and experimenting at the start to understand what suits you. As you continue to improve your skill, you should move to the professional-grade 3-star ping pong balls.
The ping pong ball star rating system is an important factor to consider when choosing a ping pong ball. Three-star-rated balls are considered to be the highest quality balls available, and they are the choice of professional players.
Apart from the ball's rating, we advise you to consider your skill level, playing style, as well as other factors such as size, weight, and color, before you settle for your ideal choice.