Killerspin Clip On table tennis net is a gamechanger, hand over heart. It simply does not make sense for a company, that only caters to the high-end consumers, to make a clip-on net set. For people who do not understand, Killerspin makes top-quality and eye-pleasing products that are sold at extravagant prices. On the other hand, clip-on nets are the cheapest net types that you find in the market.
Product Specifications
Rating: 4.1/5
Price: $$
Type: Clip
Weight: 2.1 lbs
Color: Blue and white and black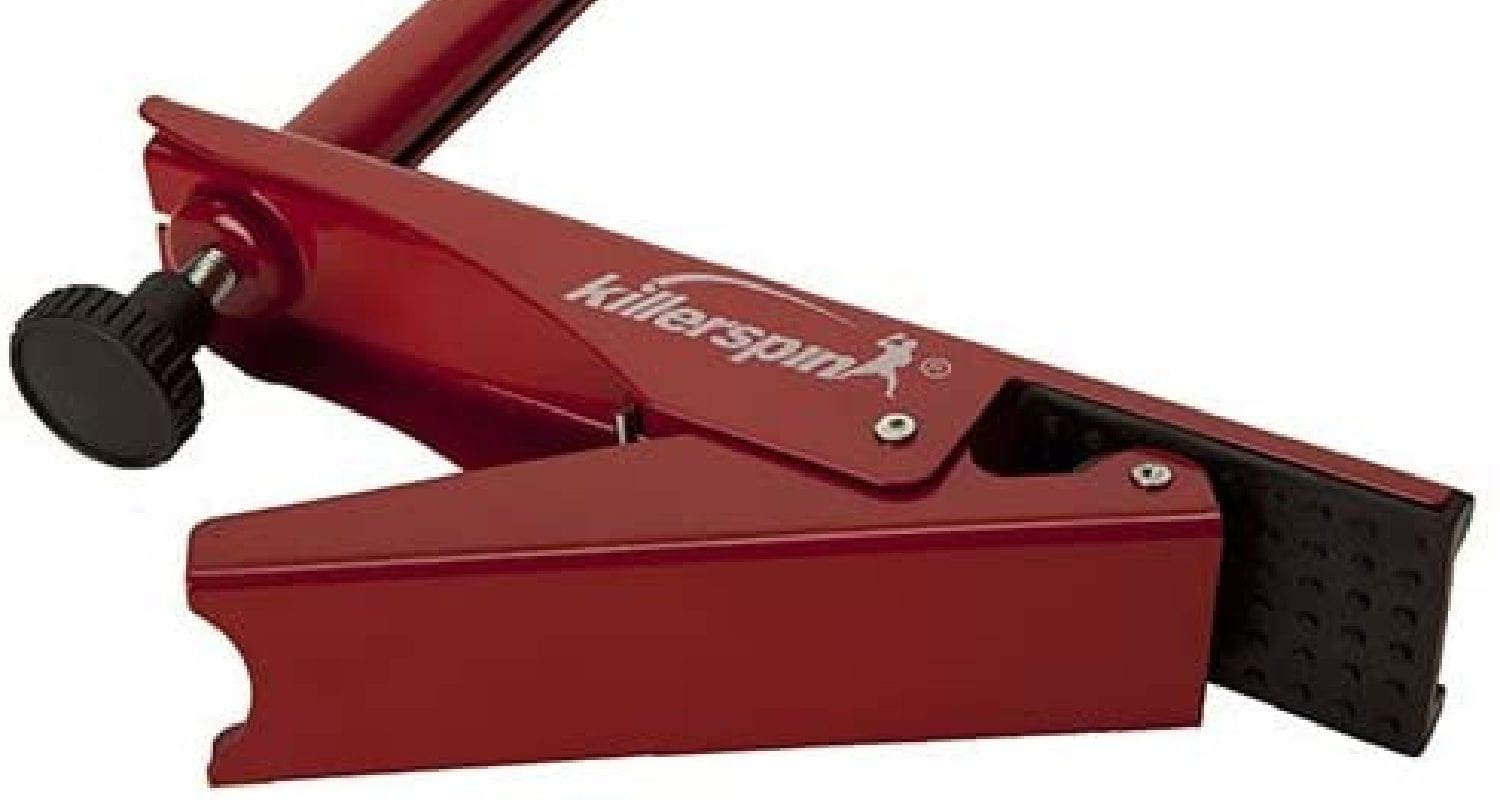 What to Expect From Killerspin Clip On Table Tennis Net?
This is always an important question when reviewing any Killerspin product. Are you paying for aesthetics or are you paying for a top-quality product? In this case, the price is surprisingly affordable and the product is a clip-on net, so what can we expect?
Recreational Usage
Mostly, Killerspin tries to go head-to-head with the likes of Butterfly, JOOLA, etc., to create products that are ideal for professionals. The added incentive is the sleek and fantastic design that helps Killerspin justify their prices. This time around, with the clip-on net set, Killerspin has entered the market for recreational users, as well.
They further consolidate this point by pricing the clip-on net set at an affordable price, making it an ideal candidate for recreational players. Another added advantage has to be the fact that it is made to fit every single Killerspin table, and others, as well!
Durable Construction
Few products guarantee top-quality manufacturing. Killerspin Clip On table tennis net, not only guarantees this but explains how good these products are. The net has durable quality, and the metal posts are heavy-duty and ideal for holding the net in place.
Premium Product
This is quite easily the best example of the saying, "champagne taste on a beer budget". Killerspin products, as everyone knows, are top-tier. That is why, when you get one of their products for an affordable price, you experience the very best!
Pros
Quick Assembly
You can certainly expect the fastest possible assembly from the Killerspin Clip On table tennis net. If you are investing in a clip-on net set, one of the major reasons for doing so has to be the quick assembly. The Killerspin Clip On is not any different as you can set it up within a minute if you know what to do!
All-Weather and All-Conditions
Be it indoor or outdoor, be it summertime smashing or a hit out with friends on a cold night, the Killerspin Clip-On can be used everywhere. This means that this multi-purpose product is suitable and is compatible with a very wide range of tables.
Table Protection
Killerspin products are quite expensive. Keeping that in mind, they have created a net set that comes with added protection for your table. This shows that the people at Killerspin care, and for that reason, they have added padding with soft rubber on the inside of the clamp.
This is amazing, as it does not leave any scratches on the table and you can enjoy it without having to worry about the net set damaging the table tops.
Warranty
There is a limited warranty that comes with the purchase of the Killerspin Clip On table tennis net. The warranty lasts for an entire month, so if there is any potential trouble with the net upon delivery and purchase, you can get it replaced thanks to this brilliant offer.
Cons
Not For All Tables
This is one of the only flaws we managed to find regarding the Killerspin Clip On. While it fits all tables made by Killerspin, it does not fit all tables made by other manufacturers. Be sure to check the dimensions and then order the net set.
Without Instructions
Killerspin probably overestimated our abilities to get the net set up and running. I don't blame them; most people know to set up a clip-on net set, but still, it would have been an even better idea to send the net set with a page full of instructions on how to set it up.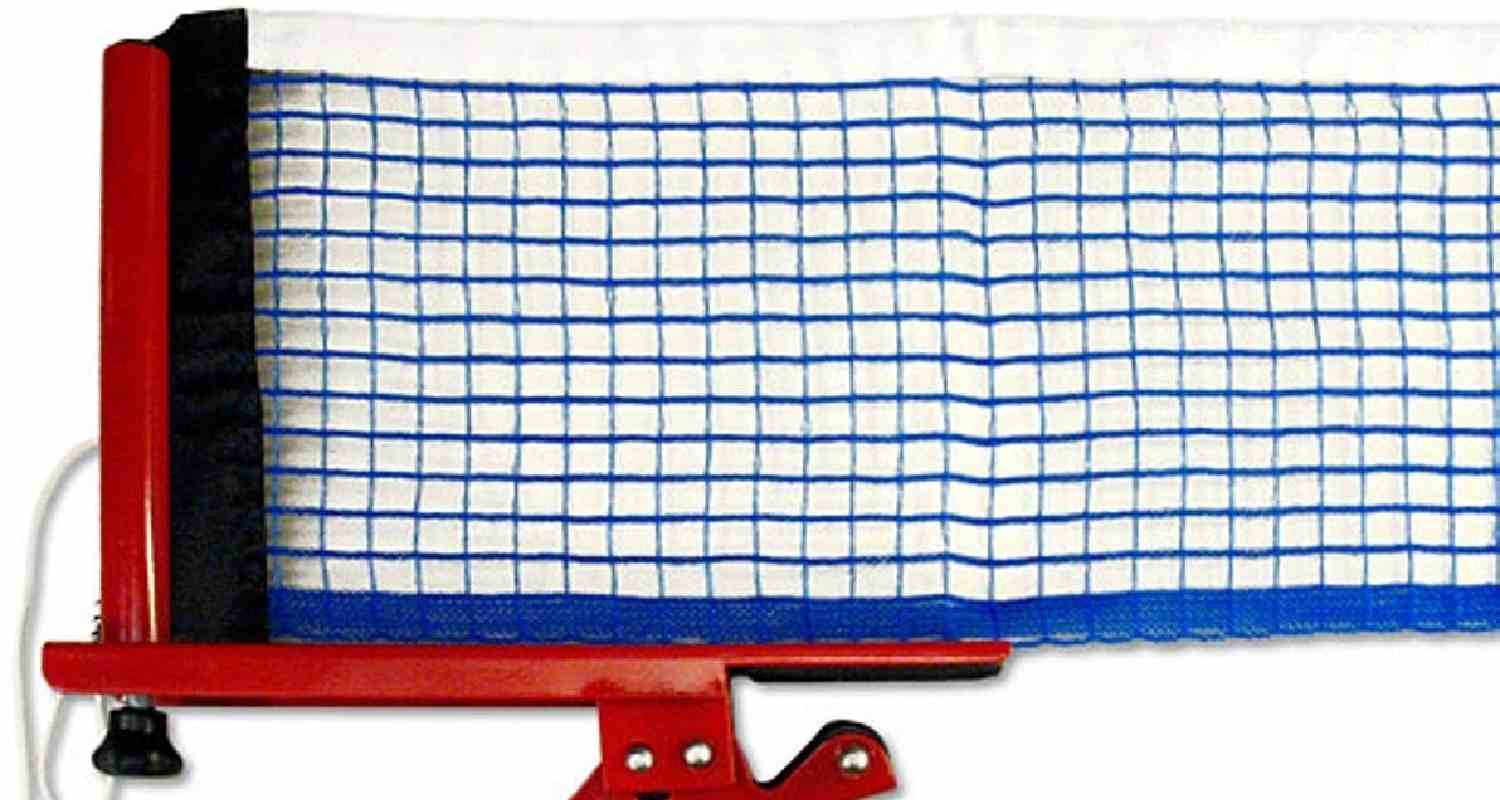 Our Rating
4.1/5.0
Well, what can we say? There is not too much to dislike about the Killerspin Clip On, and it simply offers so many reasons to buy it! I think, if you are looking for a recreational net set and your table size checks out with the dimensions of Killerspin Clip On, you should not think twice before placing your order!
Frequently Asked Questions
How to Set Up the Killerspin Clip On Net Set?
The Killerspin Clip On net set does not come with an instruction manual. However, we are here to save the day! Follow these instructions and you will have your Killerspin Clip On up and running within a minute:
First of all, you mount the net posts on each side. Then take out the metal rod that has black end-caps placed inside the net post. You have to take these out and slide them into the black loops of the blue net.
The next step is putting the metal rod with the net end, into the hollow post. There is a slit on the net post that allows you to slide the net to the base of the net post. You guide the loose net string into the notch on top of the metal rod and connect the metal chain in one of the two notches on the base of the net post.
Lastly, you repeat the last process on the other post and adjust the height of the net to six inches. You can do this by turning the knob underneath the net post and then adjust the tautness by re-engaging the metal chains as you require.
Conclusion
Conclusively, it makes a lot of sense to purchase the Killerspin Clip On as it is one of the best affordable table tennis nets available in the market. We're all big fans of Killerspin products and this product is no different. I don't know if the blue color of the net is something that everyone likes, but it tends to stand out, like every other Killerspin product and that is something we adore!