There's definitely not a shortage of ping pong clubs in California. You can literally find tens of them near you regardless of where you're living.
But not all clubs are suitable for everyone. If you're a professional interested in improving your technique, you'll need a different type of ping pong club than the one that'll suit to you if you only wanted to have a fun time with friends.
Keeping that in mind, we have listed the top ten table tennis clubs in California – some of these are for the more serious players, and others for recreational players.
So, let's dive in and see what each of these have to offer.
What to Look for in a Ping Pong Club
As stated earlier, there's no one size fits all when it comes to picking a suitable ping pong club in California.
Nonetheless, there's a few basic things you should prioritize if you take table tennis as even a tad bit more seriously than a mere time pass. A few of such requirements your chosen club should meet include:
Look for a club that has well-experienced coaches along with the quality of equipment.
Lighting has a pertinent role to execute the right shot. Look for professional lighting and an enabling environment.
Clubs, sponsored by table tennis companies such as Butterfly and STIGA to get you the access to the most high-end equipment.
Platforms, where Leagues and tournaments are organized not only a good way to boost one's skills rather one can socialize through them.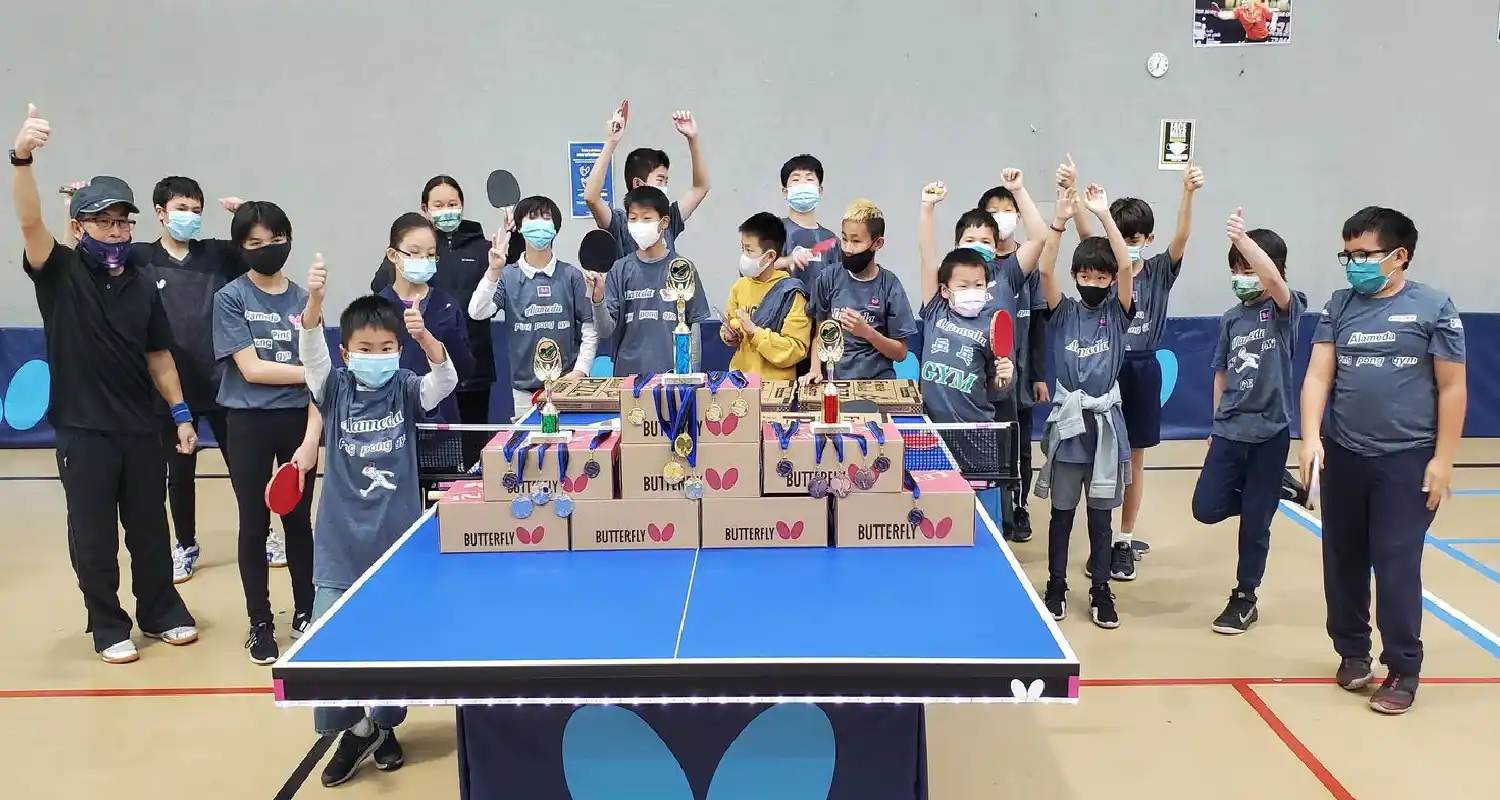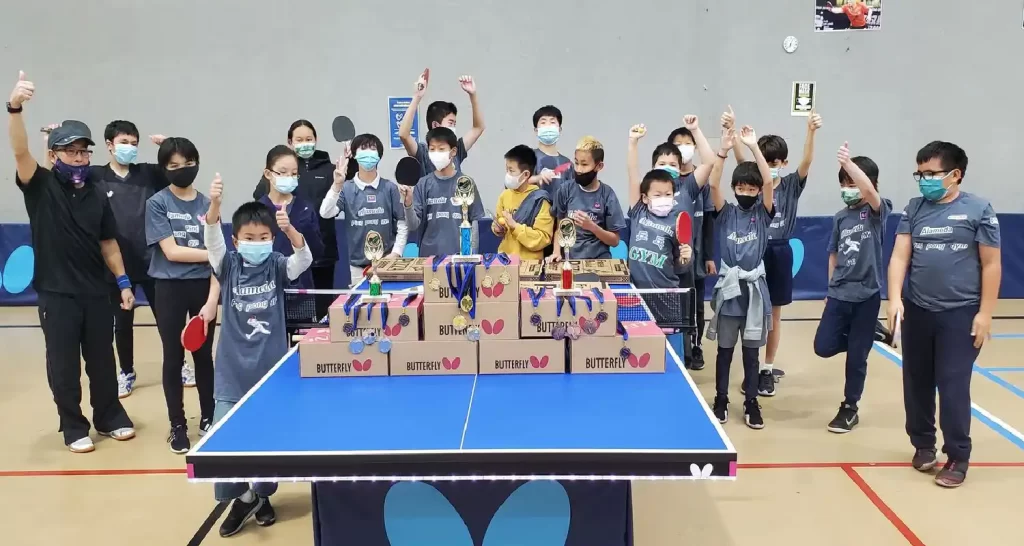 Location: 2050 Lincoln Ave 94501, Alameda, California
Club Highlights: Spacious facility with a gym, 14 Butterfly tables, open seven days a week, highly esteemed coaches
Club Fee: $$
Connect: https://www.facebook.com/profile.php?id=100064129268953
Website: http://www.alamedapingpong.com/
This club has diversity in a sense that people from different age groups are welcomed; 8 to 70 where the scope of discussion and competition grows with the presence of multiple age groups. It is, conveniently, located for players on the East side of San Francisco Bay.
With high ceilings, it has 14 professional butterfly tables along with the tournament barriers.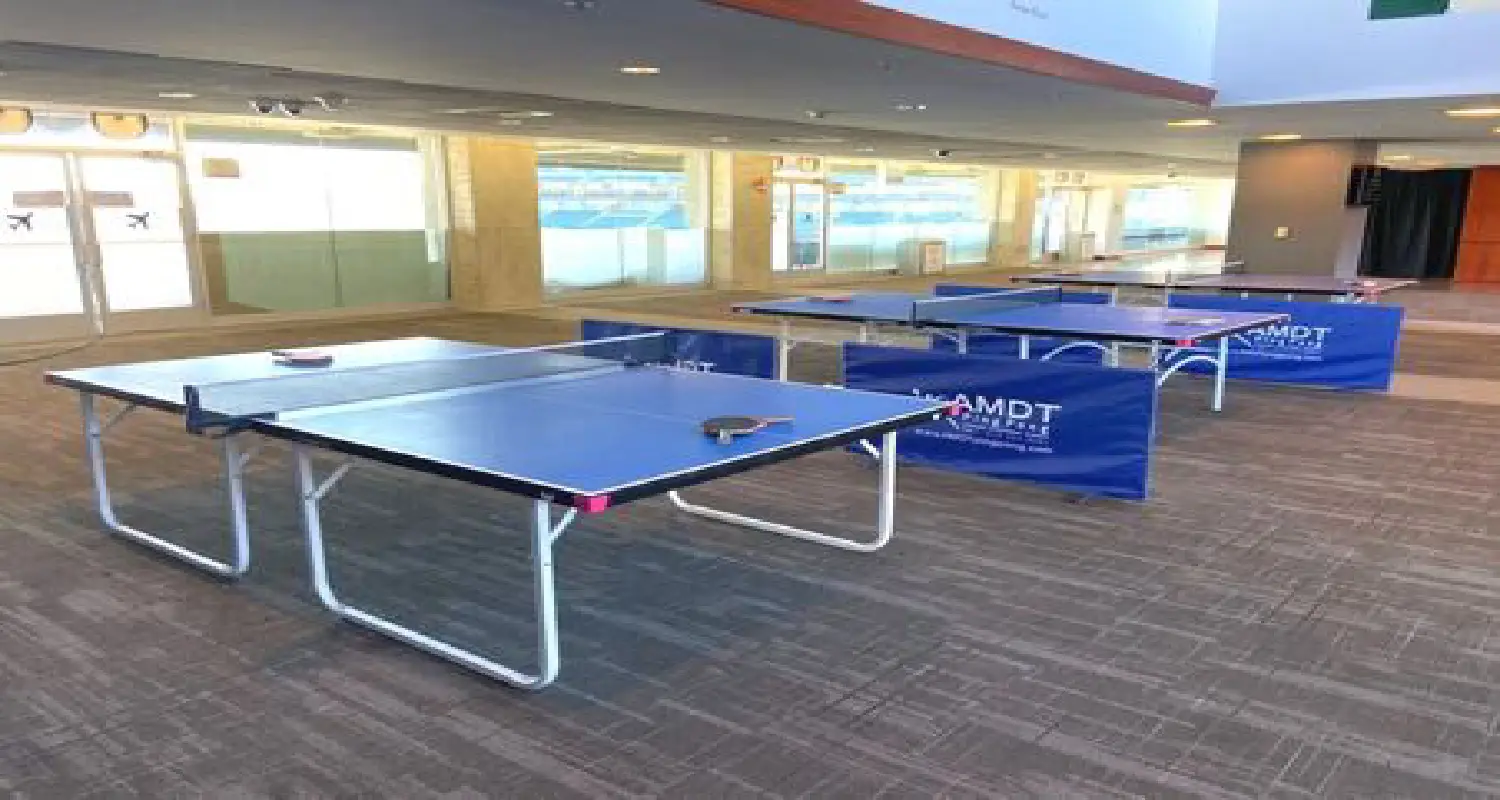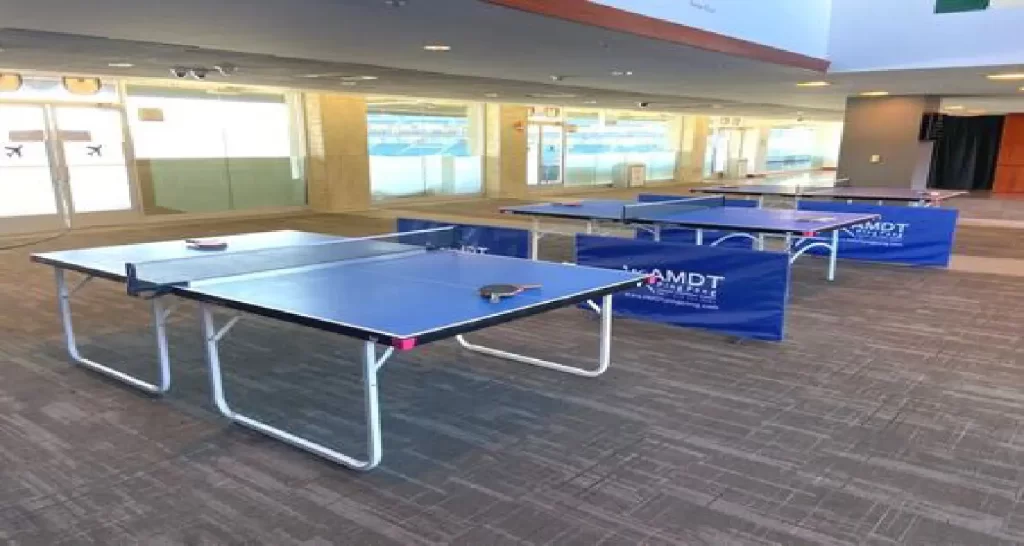 Location: 1968 Powell St 94133 San Francisco, CA 94133
Club Highlights: Bay area's top table tennis supply and training center, online store, professional coaches
Club Fee: $$
Connect: https://twitter.com/amdtpingpong
Website: http://www.amdtpingpong.com/
AMDT is particularly a great pick as it has an online store for the best selection of table tennis equipment.
Located right at the centre of San Francisco, California – this ping pong club organizes several inter-club tournaments that you can compete in, to better scale your skill. You're most likely to find this one well suited to your needs regardless of whether you're a beginner or an expert.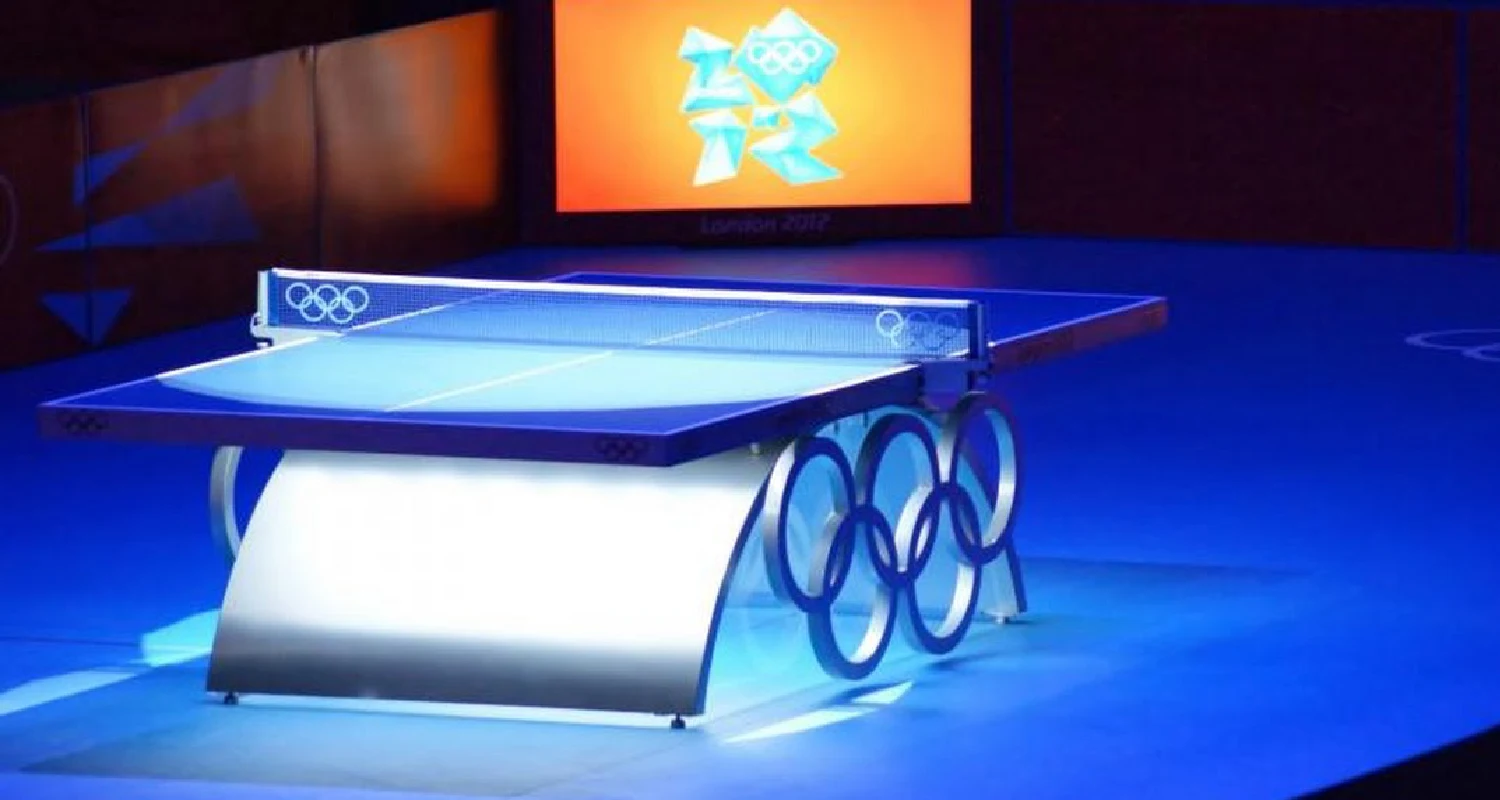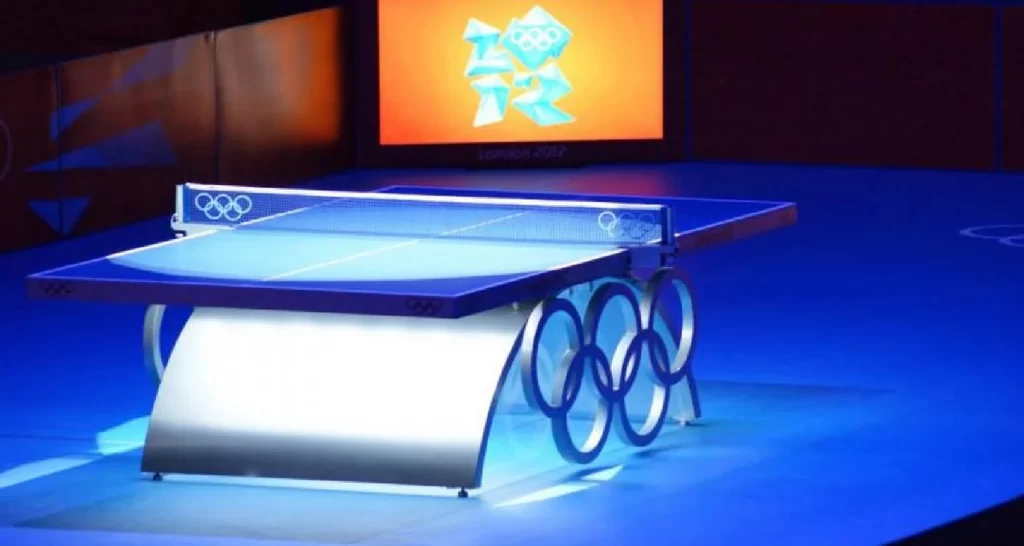 Location: 1444 N Vista St 90046, Los Angeles, California
Club Highlights: professional coaching; open 7 days a week, specialized in Olympic Cycle events
Connect: NA
Website: https://alex-figueroa-table-tennis-coach.business.site/
If you are looking for a world-class coaches that'll guide you as a beginner or turn the intermediate table tennis player in you into an all-out professional, we'd definitely recommend Alex Figueroa ping pong coach for you. We had the honor of speaking with several attendees there and nobody seemed to have any complaints.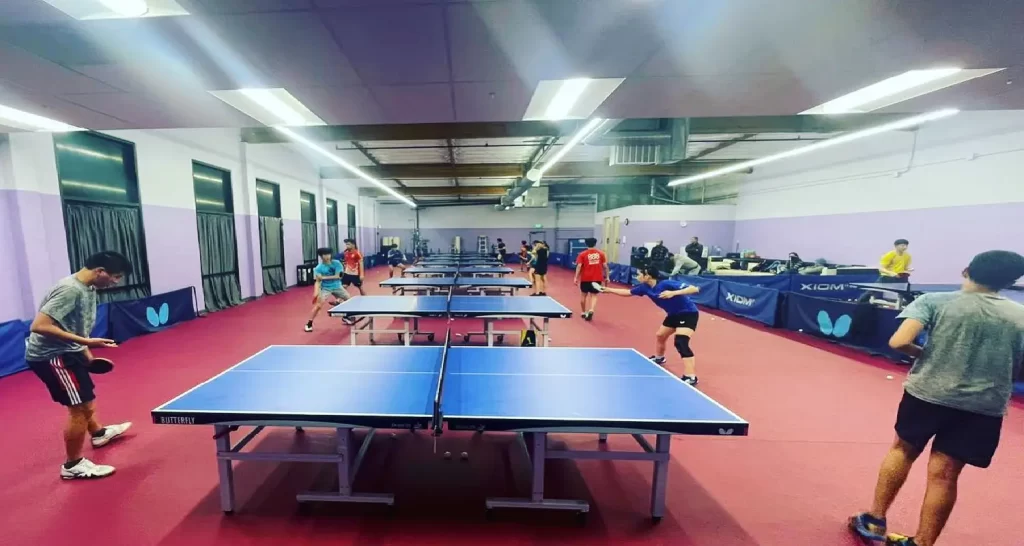 Location: 888 Hinckley Rd 94010, Burlingame, California
Club Highlights: Splendid club encompassing 30,000 sq. ft. in the bay area, IITF tournament standard playing conditions
Club Fee: $$
Connect: https://www.facebook.com/888tabletennis/
Website: https://888ttc.com/
888 is pretty much a heaven for someone wanting to participate in tournaments. There are leagues organized for intermediate players and then there's a bunch of bigger tournaments that sees participation from professional players from across the U.S.
Holiday camps, group sessions, private lessons and butterfly sponsored equipment make this one an all the better pick for those looking for a professional ping pong club in California.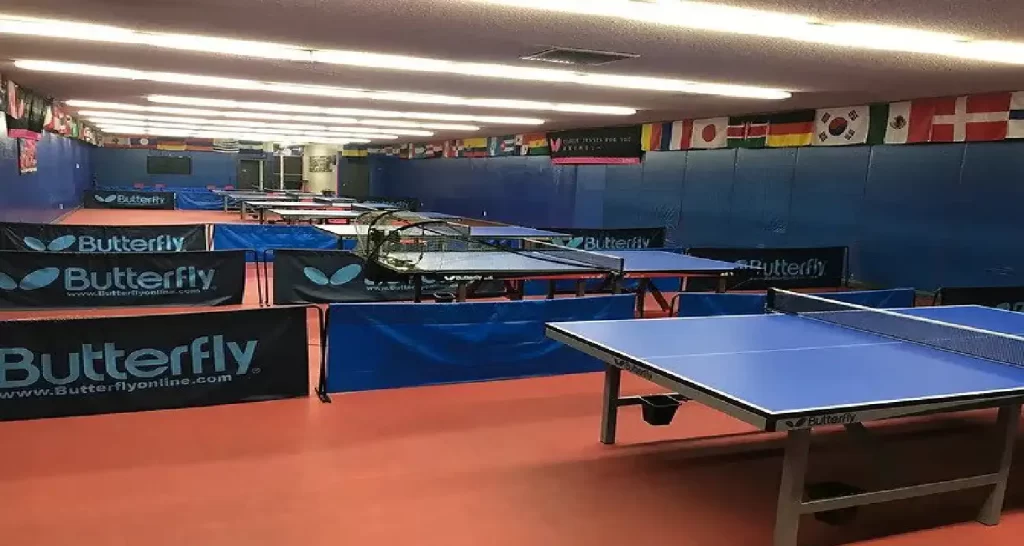 Location: 21915 Sherman Way 91303, Canoga Park California
Club Highlights: Professional coaching, Butterfly Centerfold ITTF approved tables, open 7 days a week
Club Fee: $$
Connect: https://www.facebook.com/profile.php?id=100057117414591
Website: http://mypingpongclub.com/
Allen and Sons table tennis club has eight Butterfly Centerfold ITTF approved table. That's to say it should be your choice if you want to taste the joy of playing and practicing on a professional table tennis table.
Under the Iranian National Champion and West Asian Games Champion, you're bound to uplift your skill exponentially at Allen and Sons.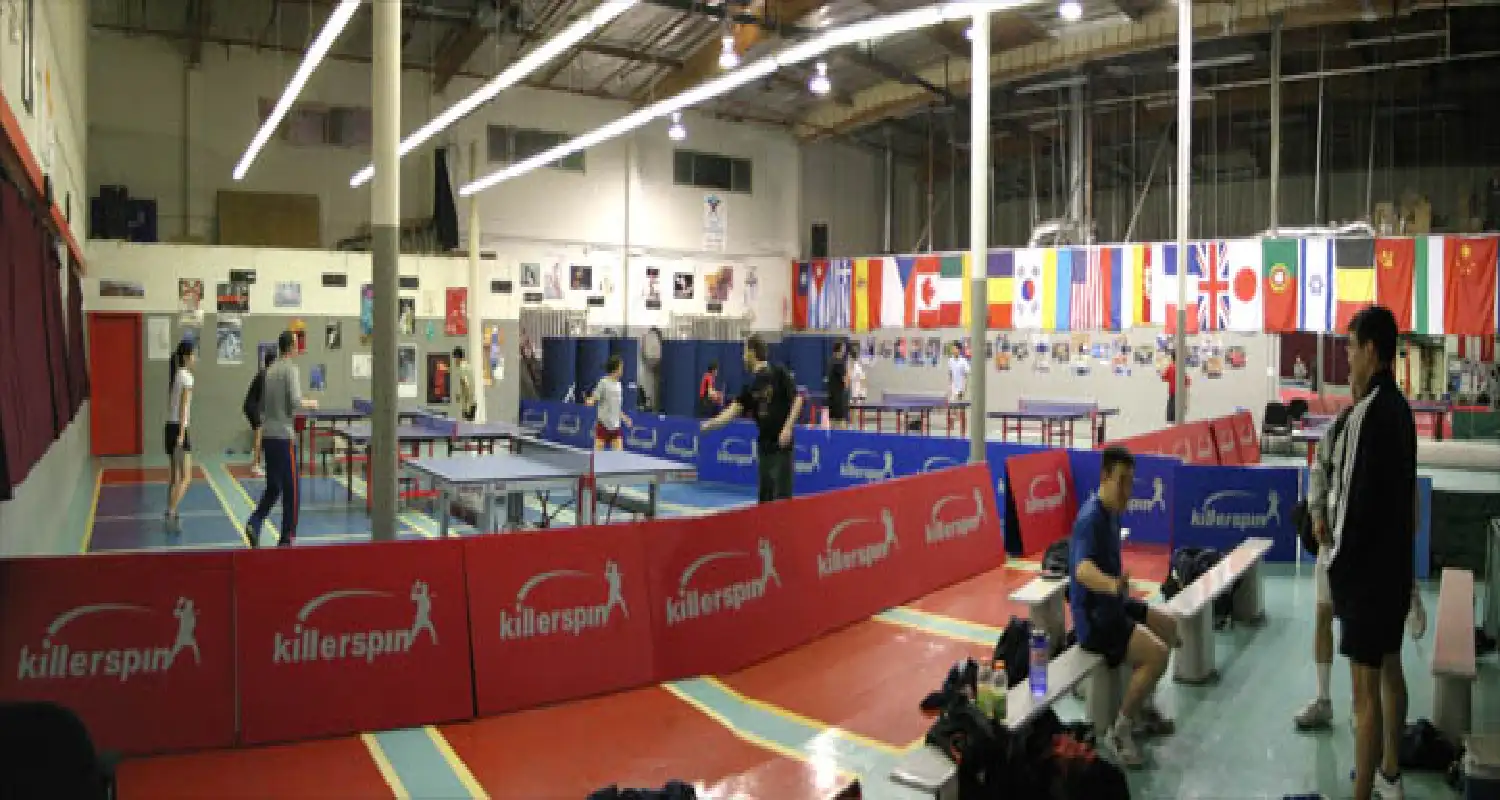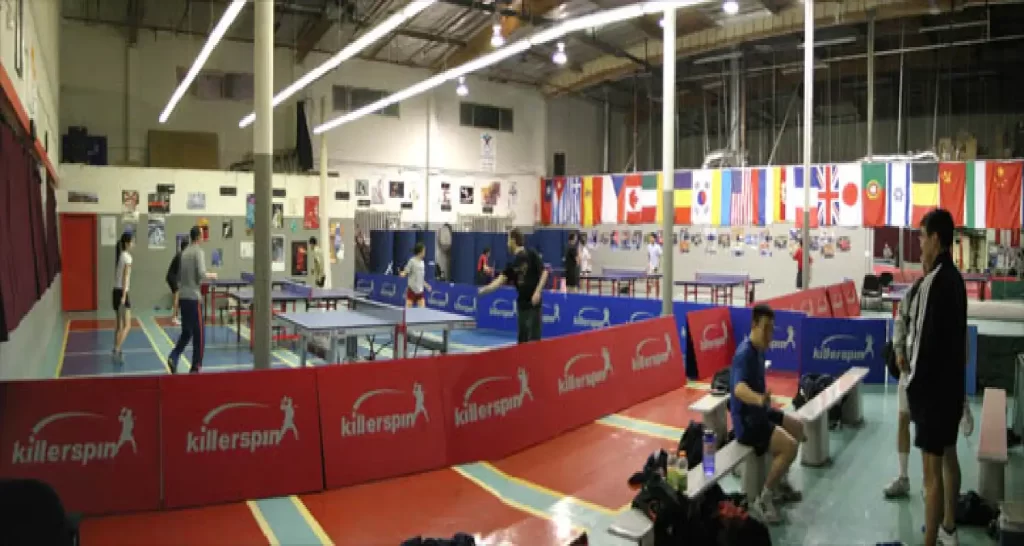 Location: 11755 Exposition Blvd 90064, Los Angeles, CA
Club Highlights: Wei Wang, 12 top quality tournament tables, professional lighting
Club Fee: $$
Connect: NA
Website: http://www.alphaproductions.us/alphatabletennis
If you're into table tennis, you must have heard the name Wei Wang – the U.S. Champion and one of the most acclaimed coaches in the United States.
That alone should be more than enough for you to pick Alpha Table Tennis to grow as a ping pong player. Oh, and one more thing, the lighting here is exceptional – for sure one of the best ones we found in any of the table tennis clubs in California.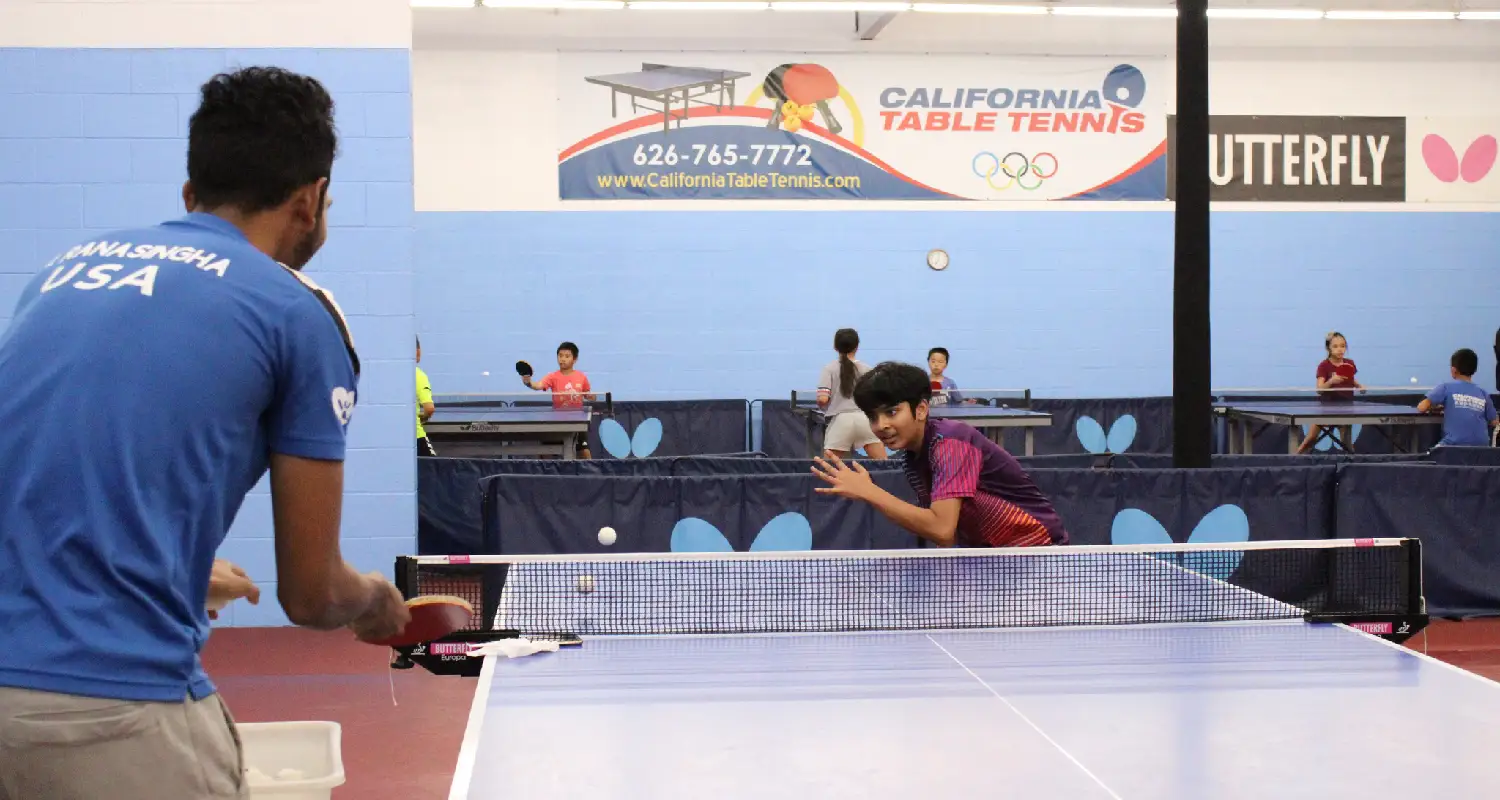 Location: 2727 Stingley Ave 10, Rosemead CA 91770, California
Club Highlights: Gao Jun, professional rubber floor, well lit, high ceiling, 10 Butterfly tables
Club Fee: $$
Connect: https://www.facebook.com/CaliforniaTableTennis/
Website: http://www.californiatabletennis.com/
Over 10 butterfly tables, professional rubber flooring, appropriate equipment for your skill level, and one-on-one lessons with world-class instructors – the California table tennis club has pretty much everything you need to unleash your inner talents.
There are plenty of friendly matches with players of all skill levels helping you grow in an enabling environment.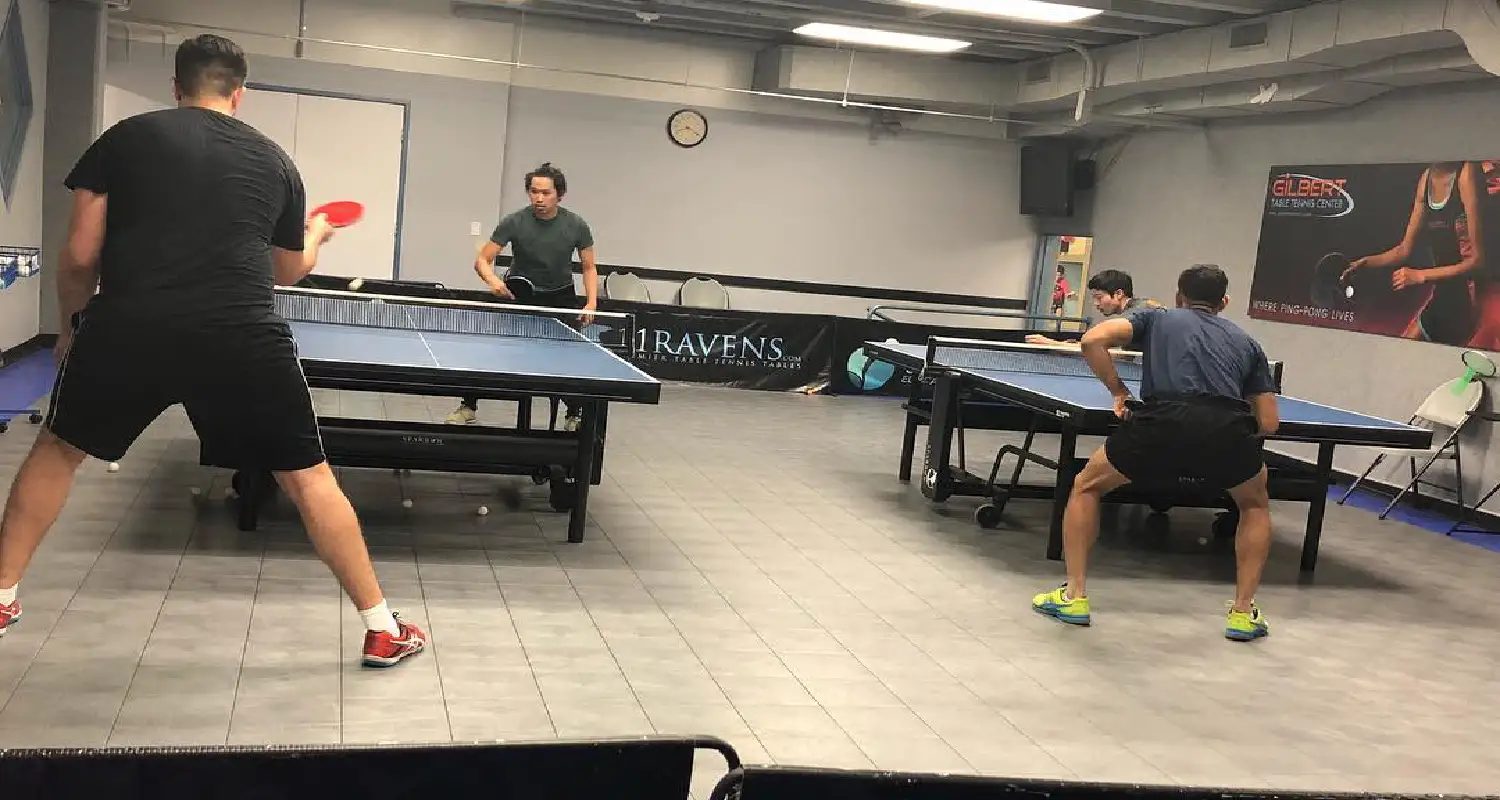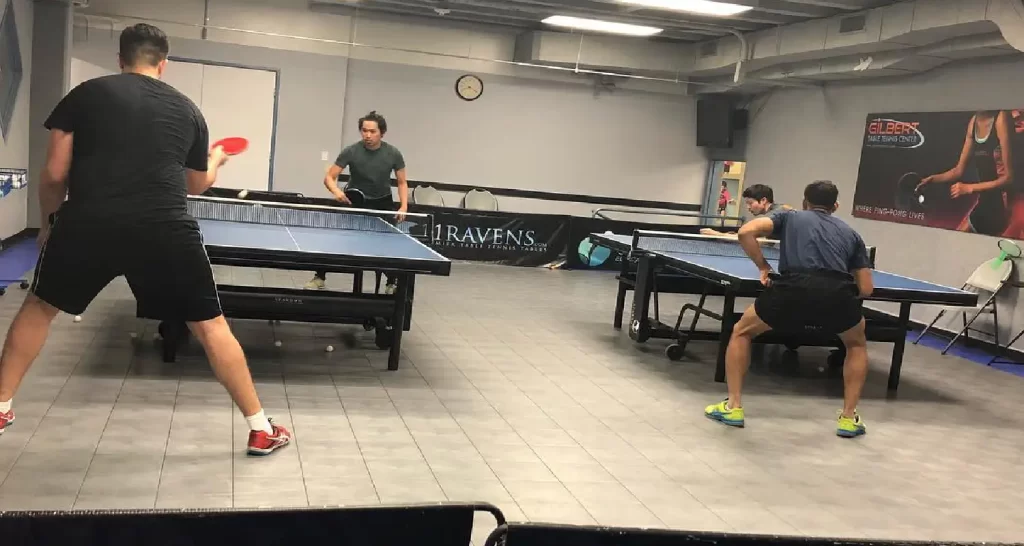 Location: 5870 West Olympic Blvd. Los Angeles, California
Club Highlights: Training robots, Anastasia Rybka, online store, private lessons
Club Fee: $$
Connect: https://www.facebook.com/GilbertTableTennis/
Website: https://www.gilberttabletennis.com/
GTTC offers an opportunity to train under the likes of Anastasia Rybka, Elie Zainabudinova, and Kundan Ghimire. It's like you're on Shark Tank and all the Sharks partnered to fund your business.
If training to be a professional is your primary reason why you're looking for a ping pong club in California, Gilbert table tennis center will be an impeccable decision.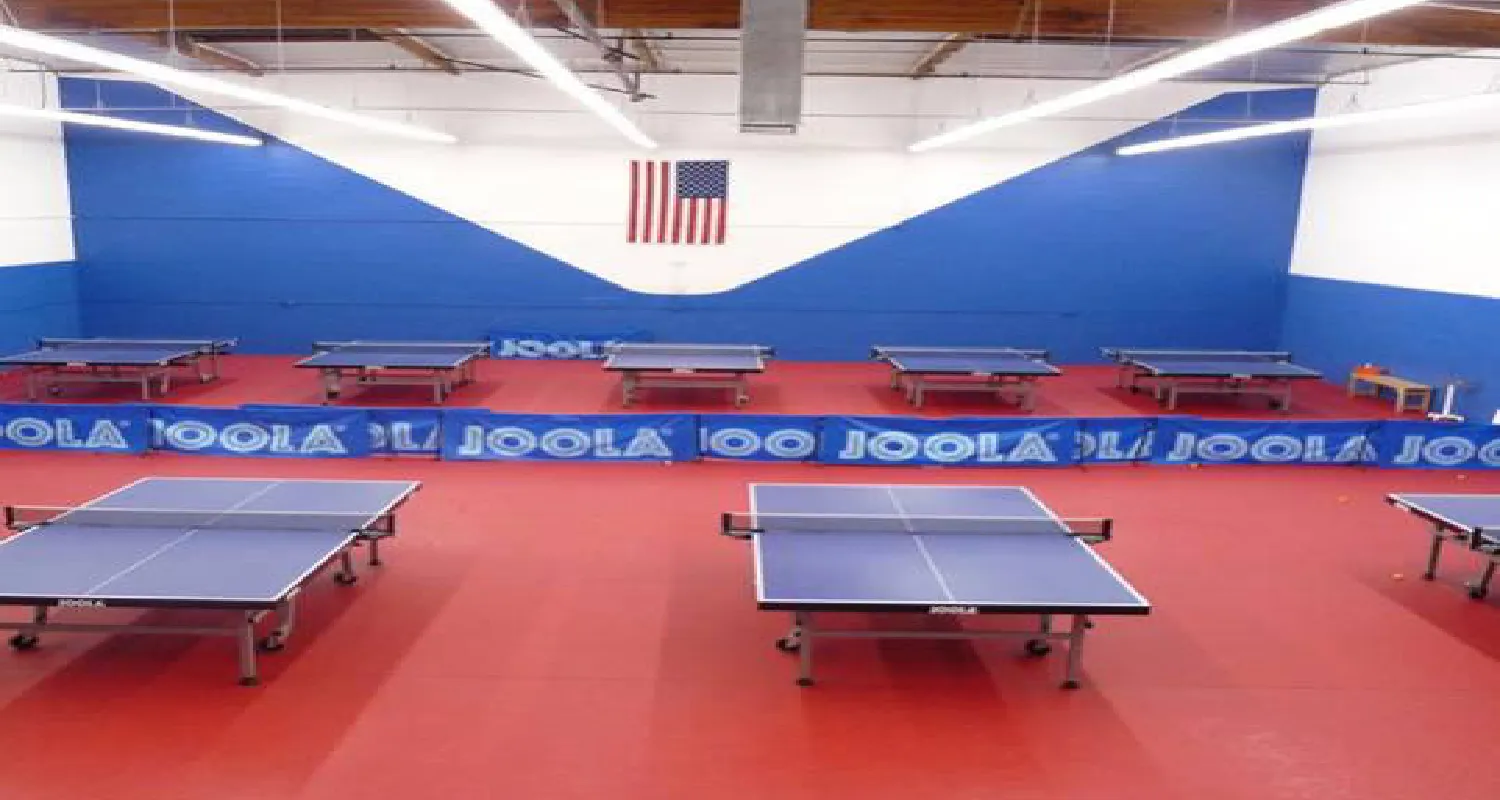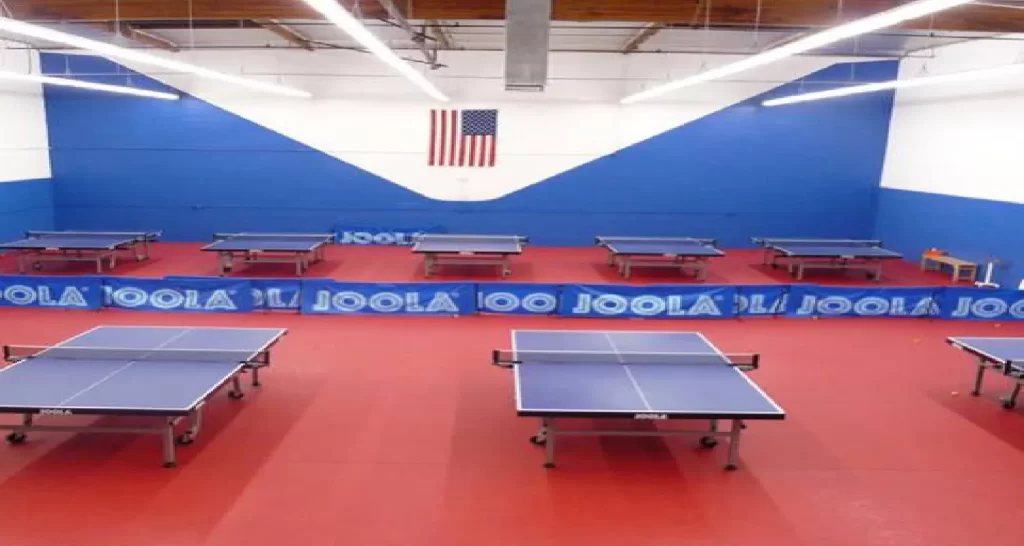 Location: 2633 Troy Ave, South EI Monte, California
Club Highlights: Two-fully programmable training robots; Individual table tennis lessons
Club Fee: $$
Connect: https://www.facebook.com/gracelinttc/
Website: http://gracelinttc.com/
GLTTC is well-equipped to train you in a way that caters to your requirements. Do you learn better in a group? You can opt for group lessons. Are individual lessons work for you? It's got your back. Do you learn by participating in weekly tournaments? Sure thing. Another plus point is that it's very spacious and airy.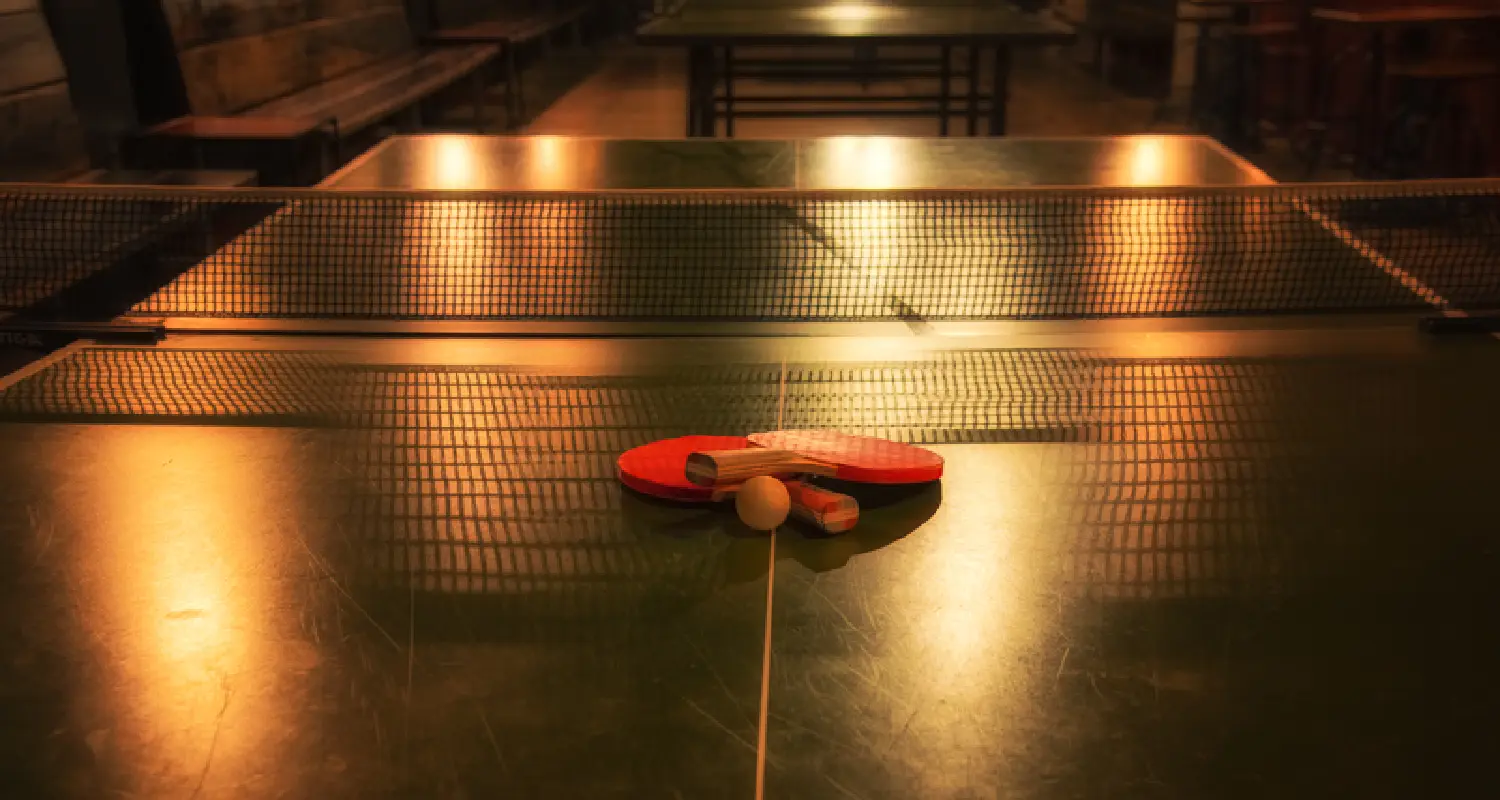 Location: 206 West 6th Street BSMT 90014, Los Angeles, California
Club Highlights: Live music venue; casual venue for table tennis
Club Fee: $$
Connect: https://www.facebook.com/rhythmroomla/
Website: http://www.rhythmroomla.com/
Rhythm Room is only suitable for you if you're not going in there to learn or compete. Want to have a classy, trendy, casual place to have fun with your friends? Then this one is not going to disappoint you especially with the added entertainment of live music.
The professional ping pong has laid its landscape on the page of Global Arena, specifically, gaining more popularity in the U.S.
The clubs discussed above have a vivid glimpse of how artistically the culture of table tennis is not only preserved but also prevailed in the California, U.S with the collaboration of Chinese professionals through the web of Ping Pong.
If you still are eager to find a place of your choice to play at in another city, check out our ping pong directory.